This leg of the trip was especially exciting for me, because it included several South Island stops that had been on my list, making it a fresh New Zealand adventure for all of us.
Our flight left at 8am from the Wellington Airport. (In case you missed the first half of the journey, click here to catch up). Of course, there was wind and rain to accompany our flight, because it wouldn't be Windy Welly without it. Its just a quick hour to hour and a half flight down to Christchurch where we picked up our new tiny rental car. With only 4 of us now, a larger vehicle seemed like overkill.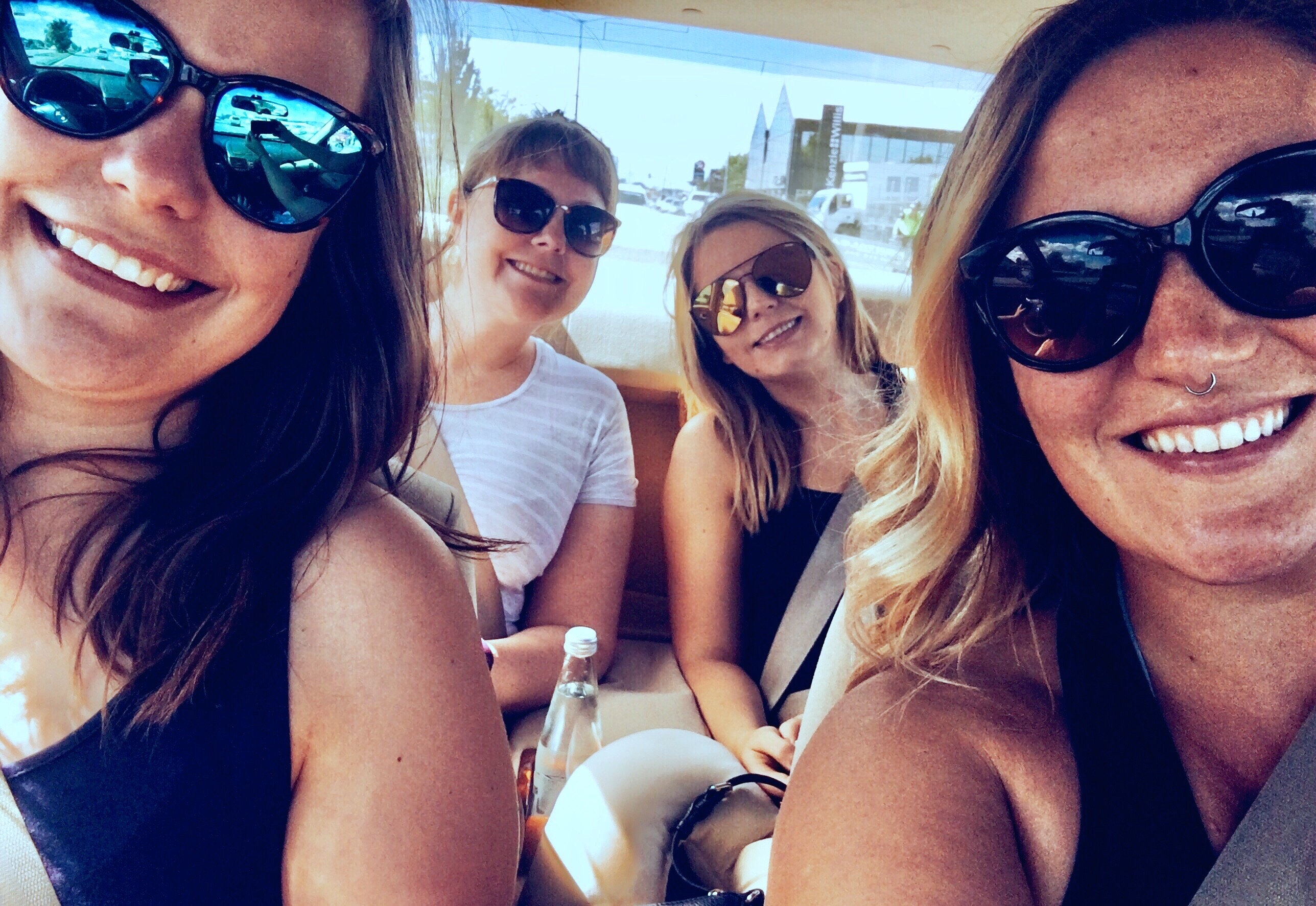 Day Eight : Auckland to Lake Tekapo via Christchurch
Instead of hitting the road right away, we opted for spending the morning around the city. We parked the car near Quake City and walked around in a few block radius. Nearby you'll find plenty of little coffee shops, botanical gardens and more than your fair share of sweet shops. We had a chance to walk by the beautiful Christchurch Cathedral where you can still see cracks in the wall from the earthquakes, despite the restoration efforts.
We then headed out on the 3 hour drive to Lake Tekapo. There was a little stop off (think fancy truck stop and grocer) where we picked up some salads and snacks before completing the journey.
Pulling into Tekapo for the first time and getting that initial glimpse of the water is absolutely magical. I had an idea of what was coming, but my friends were totally taken by surprise. We checked into our glamping tent at Lake Tekapo Holiday Park & Lakefront Lodge (not to be confused with Lake Tekapo Lodge where the woman was astonishingly rude to us). We immediately hit the supermarket for wine and headed out to the town to walk the lake before dinner and a good handful of ciders at Lake Tekapo Tavern.
Tekapo is a tiny little town, but most people aren't coming here for the nightlife. They come here for the stunning views and for one of the darkest night skies in the world. Unfortunately, it was overcast the night we were there. But one a clear night you can book a tour with Earth & Sky or create your own stargazing tour using and night sky app.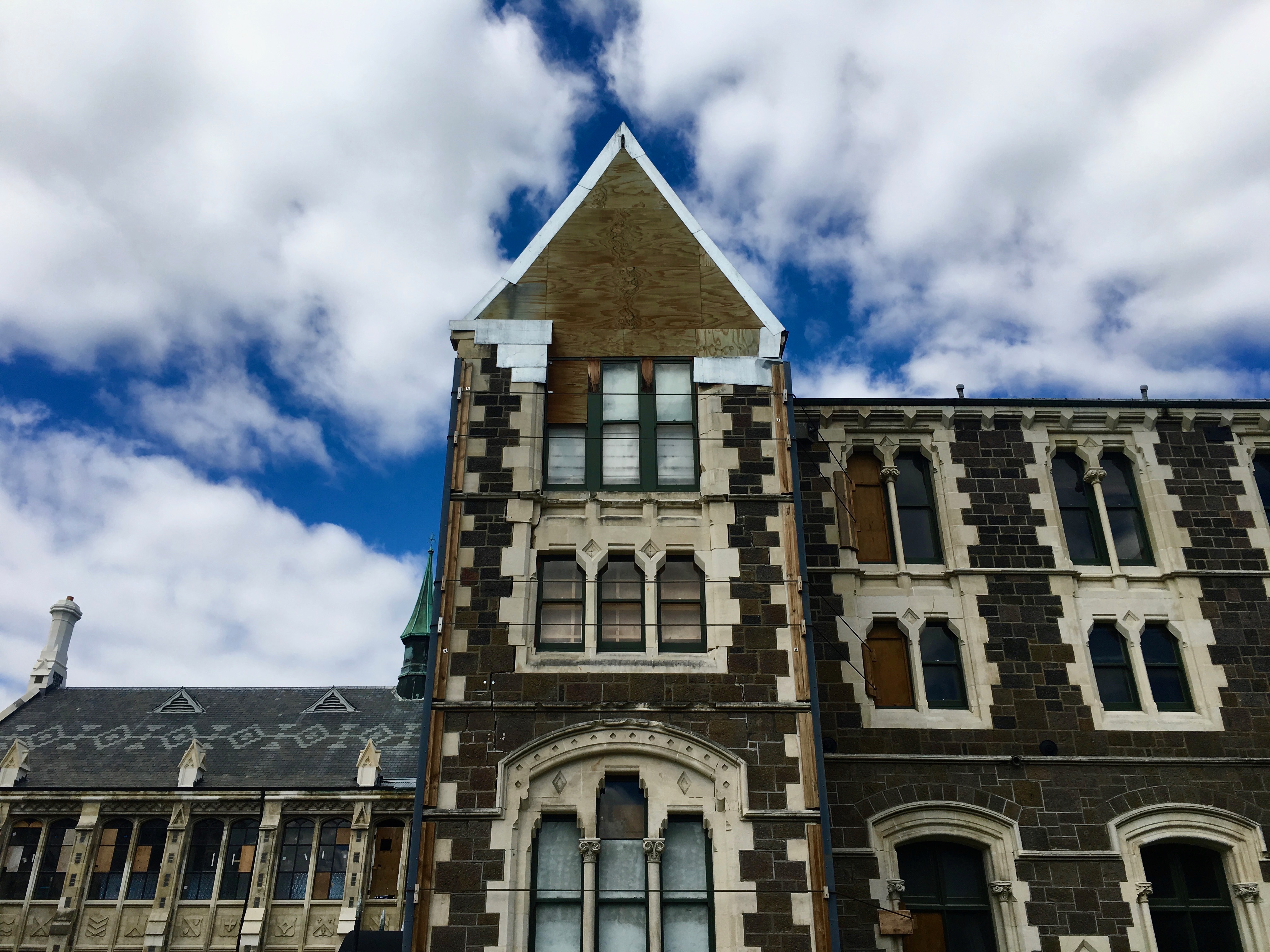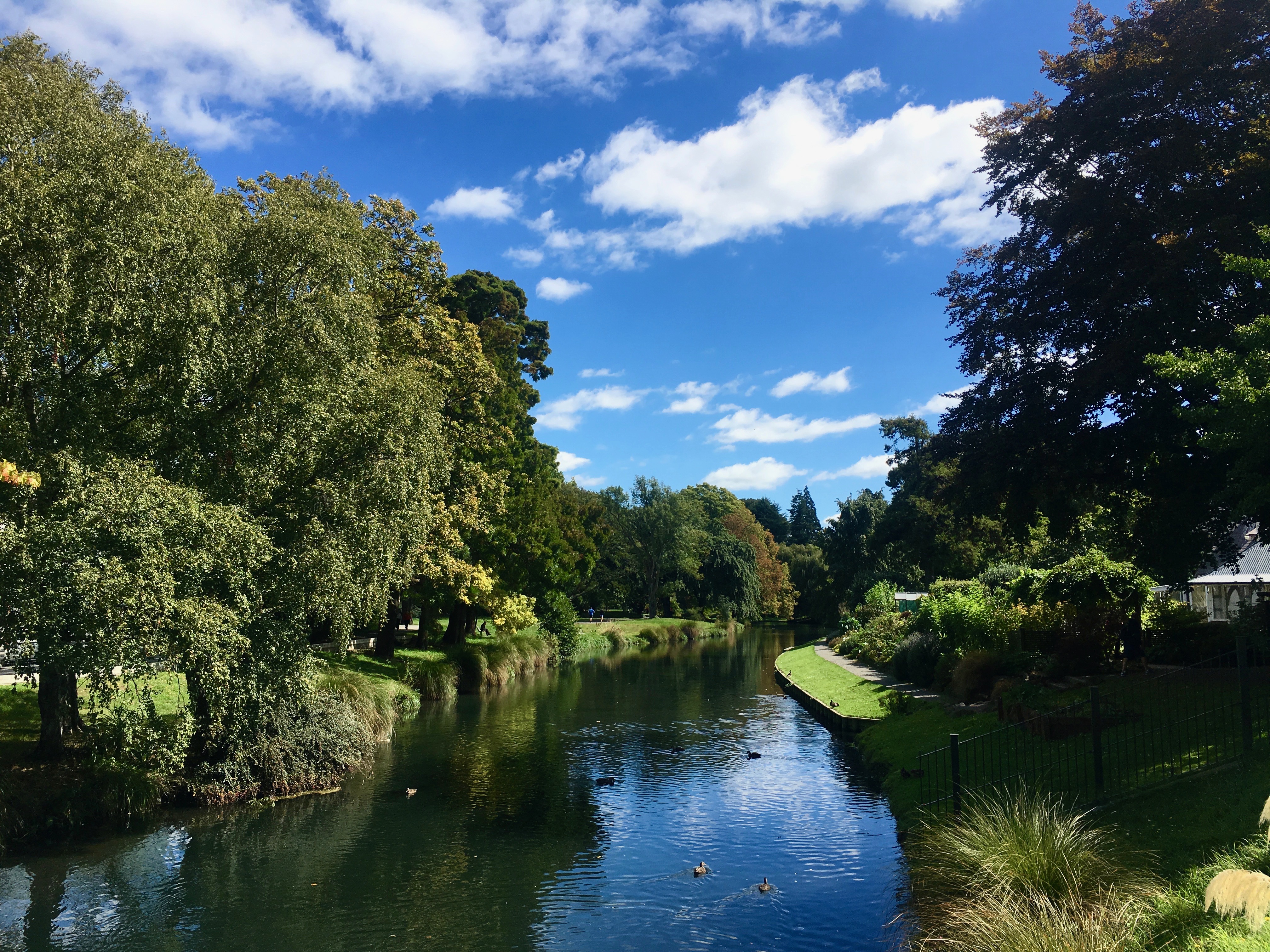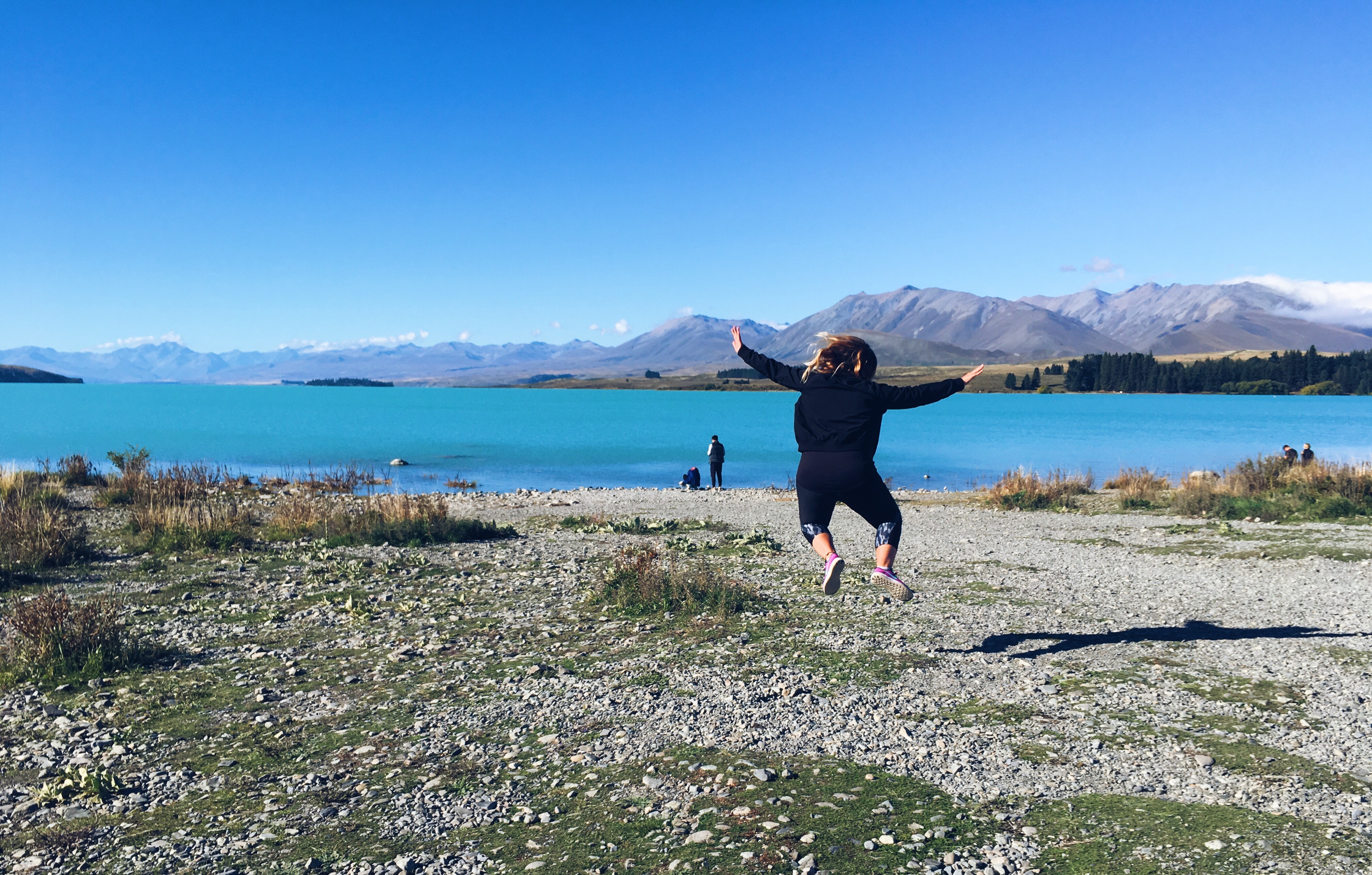 Day Nine : Lake Tekapo to Wanaka via Mt Cook
Our glamping spot offered hot showers which were desperately needed in the morning before hitting the road for Mt Cook. Its only an hour and half drive and you get absolutely unbelievable views of Lake Pukaki on the drive in. Again, we encountered some serious cloud coverage, so that pesky little mountain was hiding from us, but it was still beautiful. It reminded me how much I miss the mountains back home.
We stopped by The Old Mountaineers for a quick little beer and mini museum before walking the Tasman Glacier track. Its a short jaunt up some stairs, but you get a mighty view of the glacier, the Tasman River and Lake Pukaki. If you have the time, make sure to do the Hooker Valley Track as well, because it is meant to be incredible.
Another hour and a half drive to Wanaka where we checked into Mountain View Backpackers to relax and have a quick shower. Dinner ended up being at Amigos Mexican Grill. This is now officially my favorite Mexican food in the whole of the country. Our waitress was from Texas and there were a few other Americans working there as well. The waitress also whispered a recommendation for Burrito Craft if you're looking for more street style. It made for a hilarious sangria filled evening before heading back to the hostel for some late night star gazing.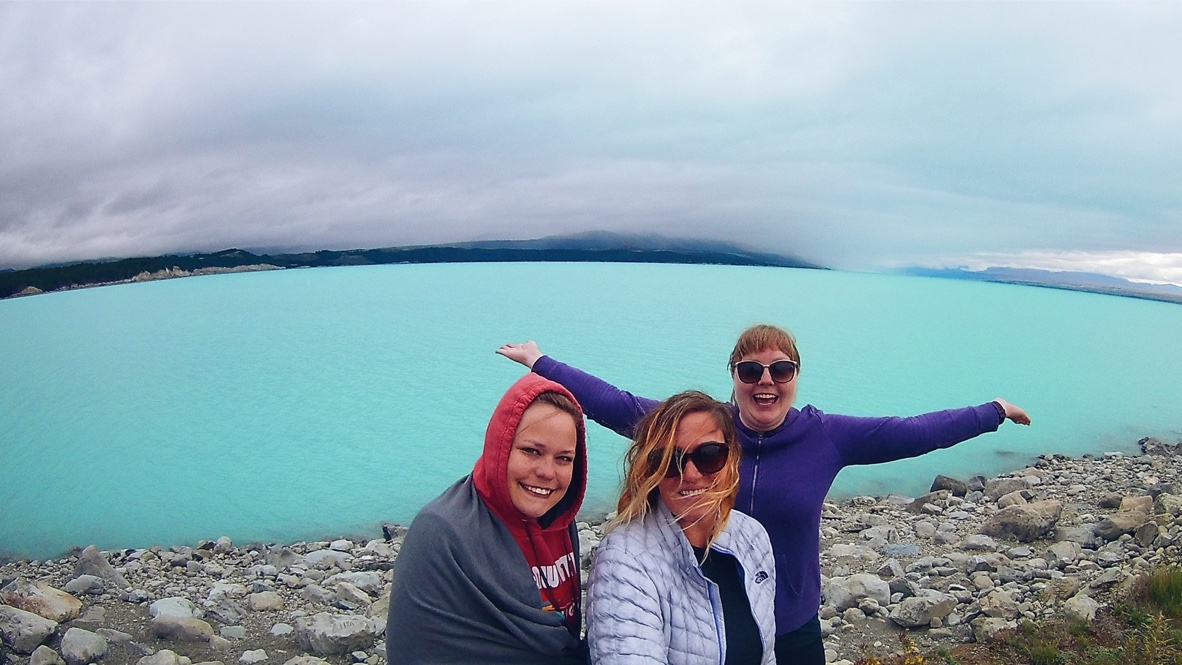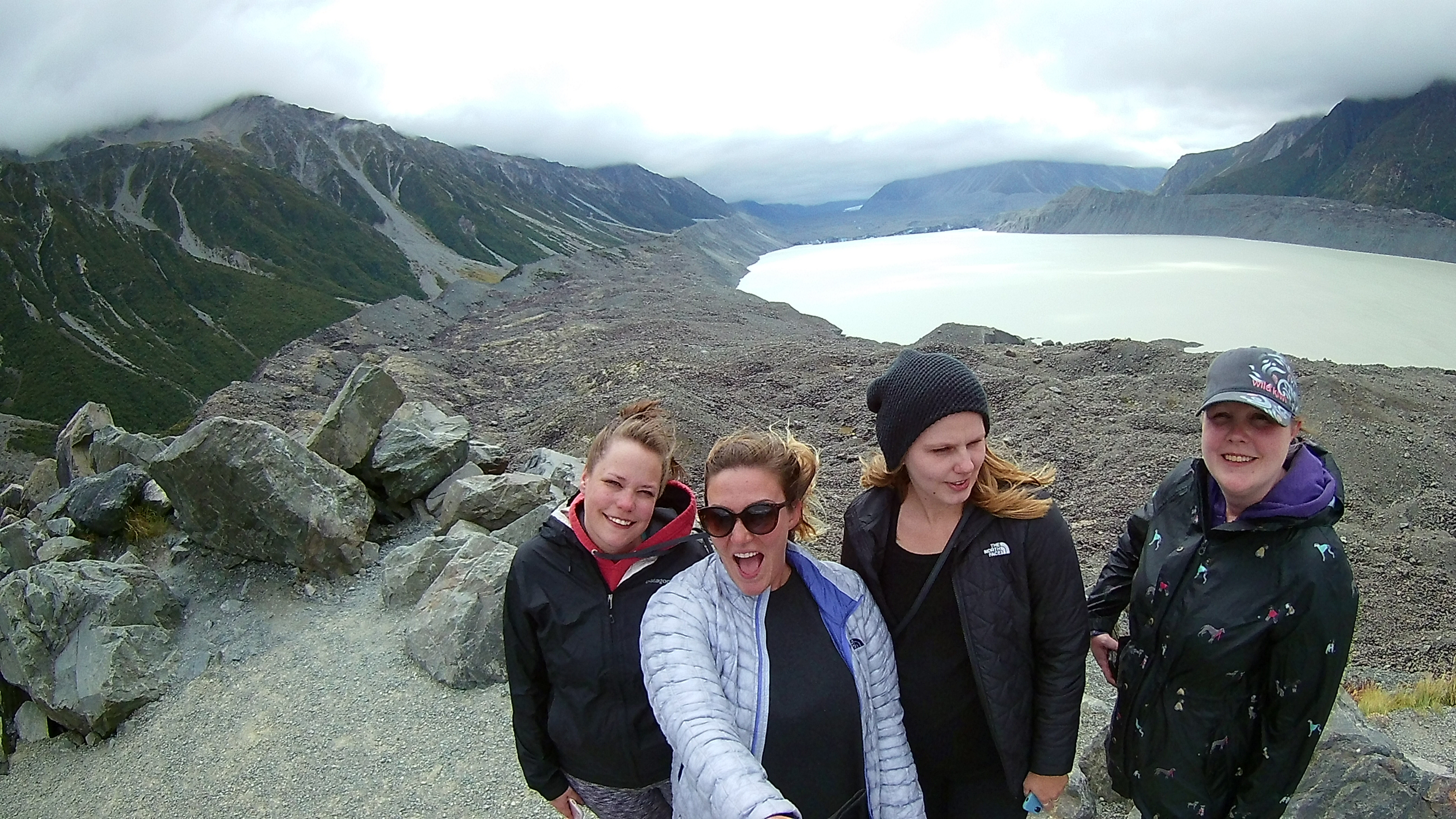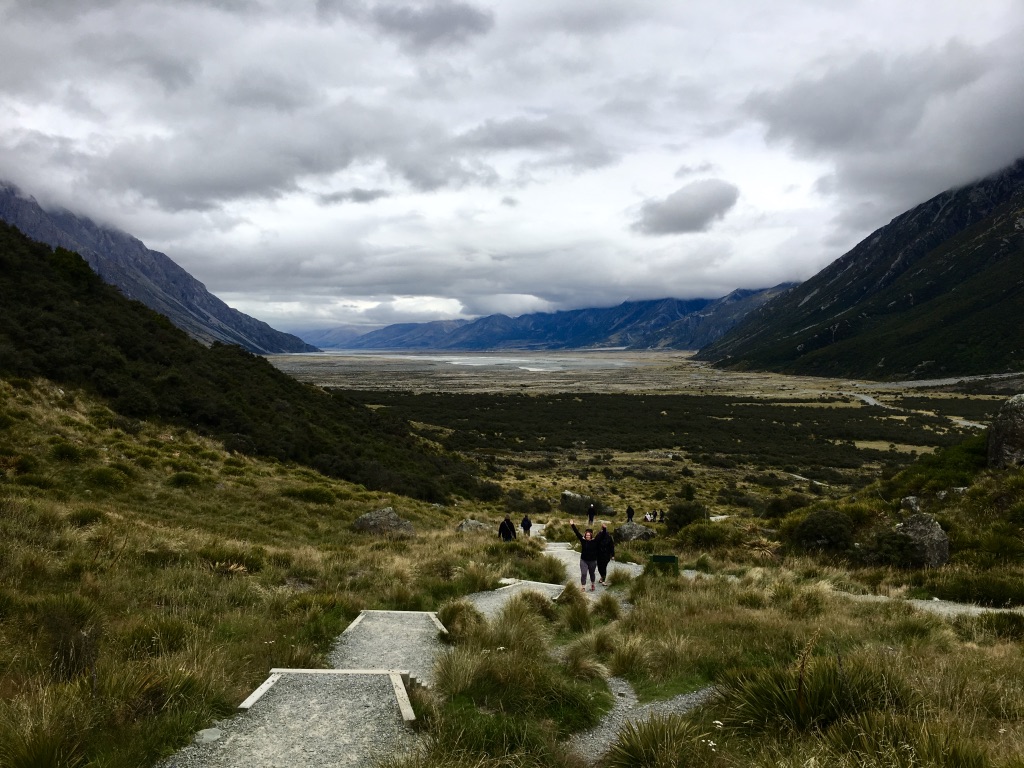 Day Ten : Wanaka to Queenstown
Our original plan was to hike the Rob Roy Glacier, but due to tough road conditions to the trailhead, we opted out. Instead, we had a walk around to find coffee and breakfast and enjoy the lakeside view.
Its only a short hour or so drive from Wanaka to Queenstown, where we got lucky with a complimentary stay at Melbourne Lodge (thanks to one of our friend's corporate benefits). It was a beautiful space and walking distance into town, but up one killer of a hill so I'd recommend wearing your more comfortable shoes.
First was a mandatory stop at Fergburger, because of course. I won't lie, I napped while my friends brought me back snacks and champagne. I didn't even have to leave my bed. Winning. That night we stopped by Yonder to catch up with a few people I had met last time I was in town. I definitely recommend this place – great food, drinks and staff. Later on, draw in by the sound of live music, we hit Pog Mahones for an awesome cover band and a nightcap at Zephyr.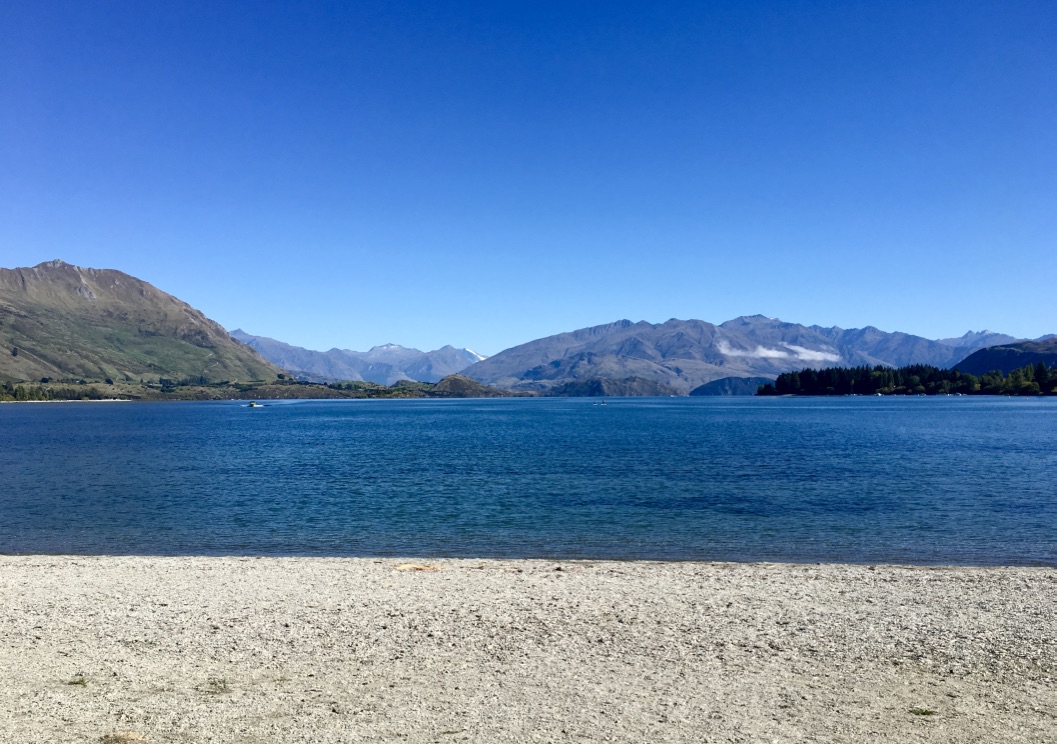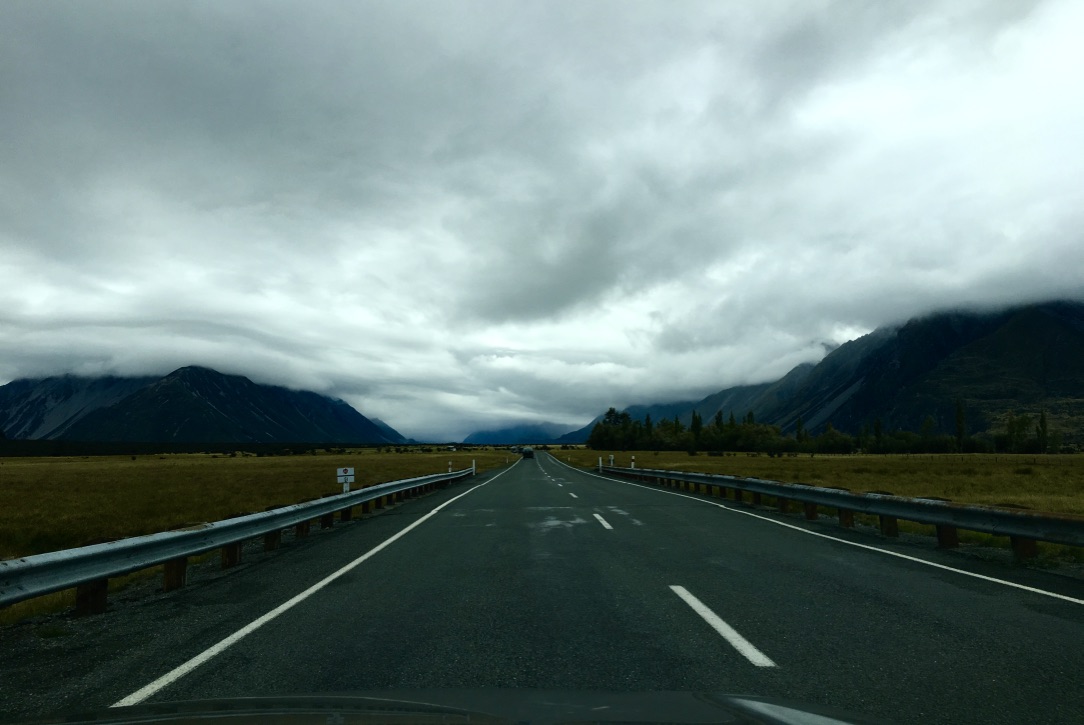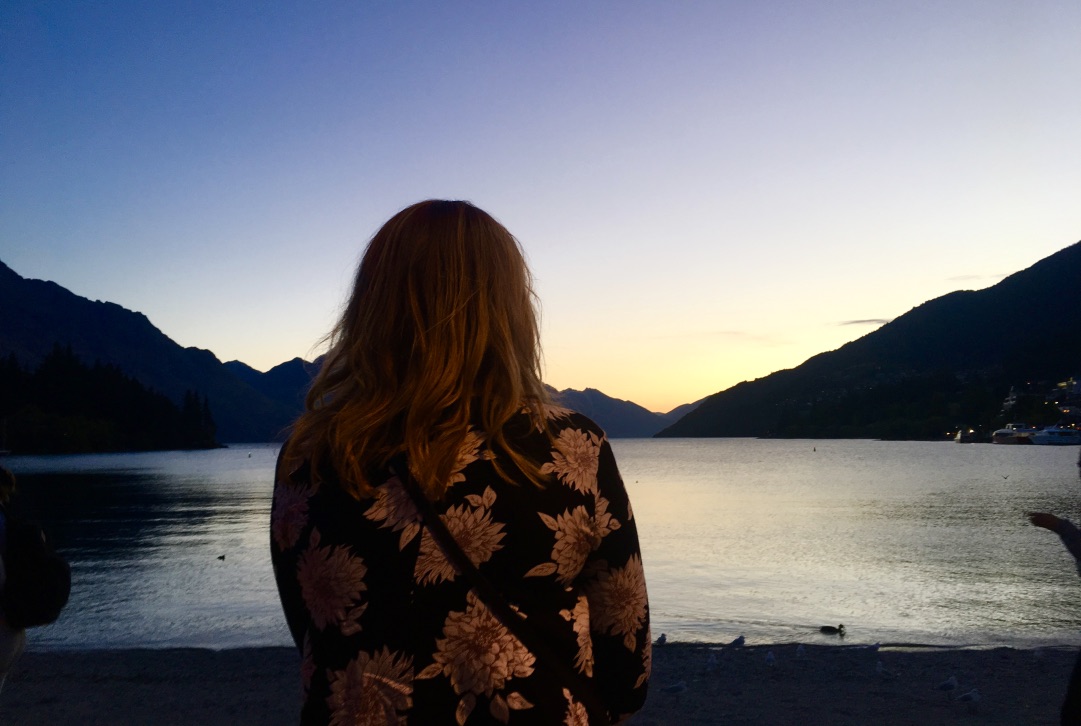 Day Eleven : Queentown
We managed to drag ourselves out of bed and down to Red Rock for lifesaving breakfast. The team wanted to hit an ice bar, which I'll admit, I wasn't that excited about. But we ended having a great time at Minus 5. We got tickets on BookMe and were able to easily purchase an additional drink at the bar. The staff were friendly and we shared a lot of laughs in that igloo.
Next we took the gondola ride to the top of Skyline Queenstown. You're able to bungee and ride the luge from the top, and its also the starting point for the Ben Lomond trail. We were not that ambitious on this particular day, but we did really enjoy the view.
If you don't feel like going out one night, feel free to order excessive quantities of pizza, pasta and salad from Hell Pizza and stay in, like we did.
You could opt for a Milford Sound tour, but remember that it will be an entire day, so pay attention to your timeframe.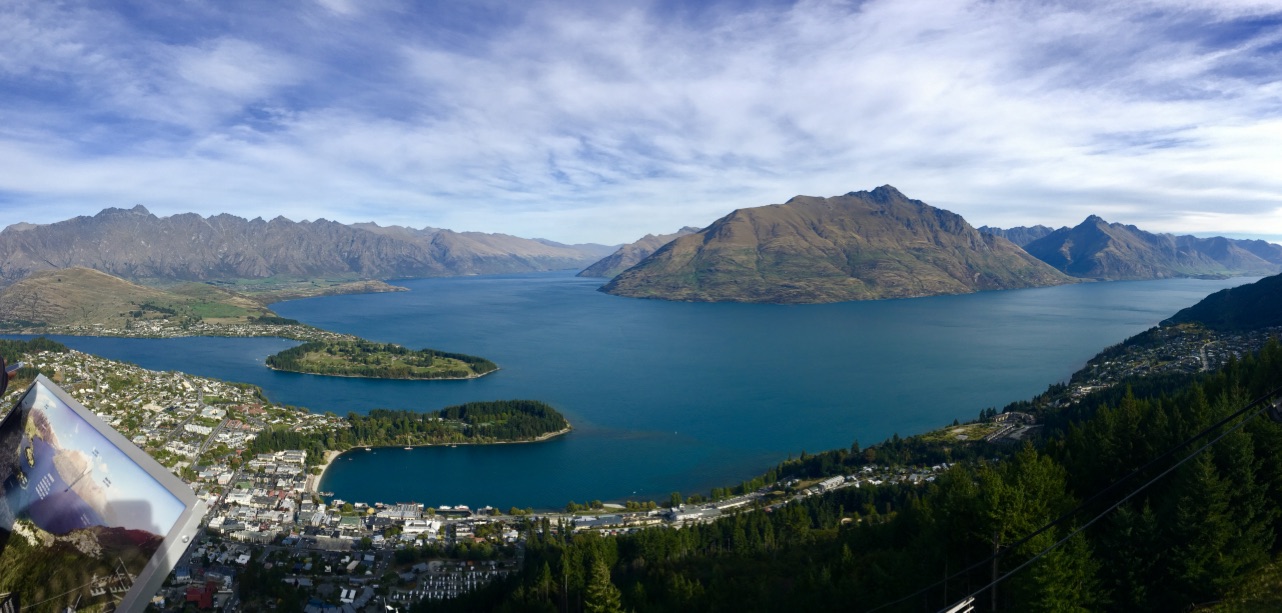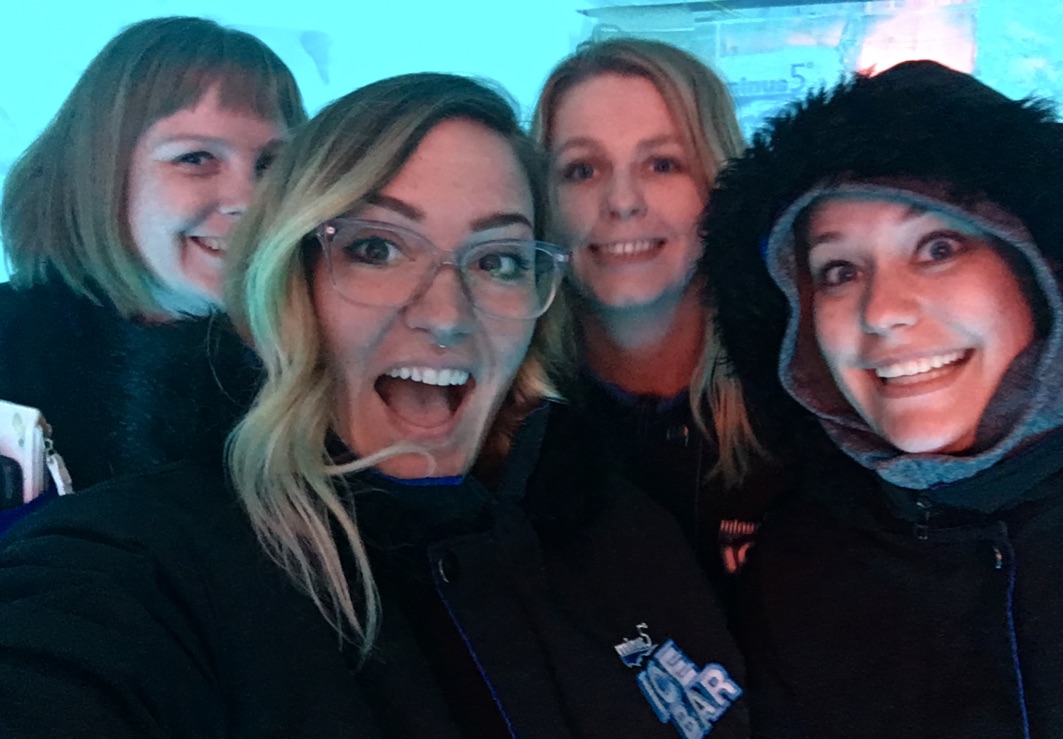 Day Twelve : Queenstown to Auckland
We only had a few hours before our flight back to Auckland, so we went out for one last walk along the lake and snagged coffee and pastries from FergBakery.
The flight was easy peasy and if you've never flown in or out of Queenstown, you're in for a treat. We were graced with a triple glacier photobomb from the plane. Not a bad view.
Back in Auckland again, I had booked us into a great little AirBnB right in the CBD, with a view of the Sky Tower. We intentionally made no plans, knowing what was in store for the following day. Luckily, you've got a myriad of choices on UberEats.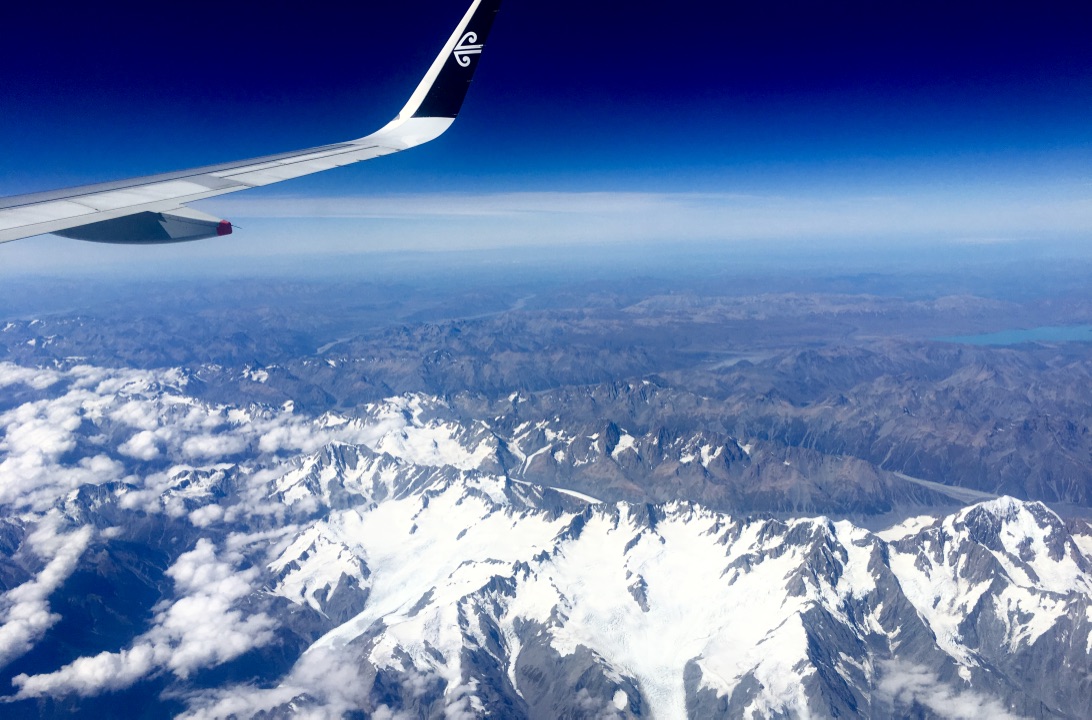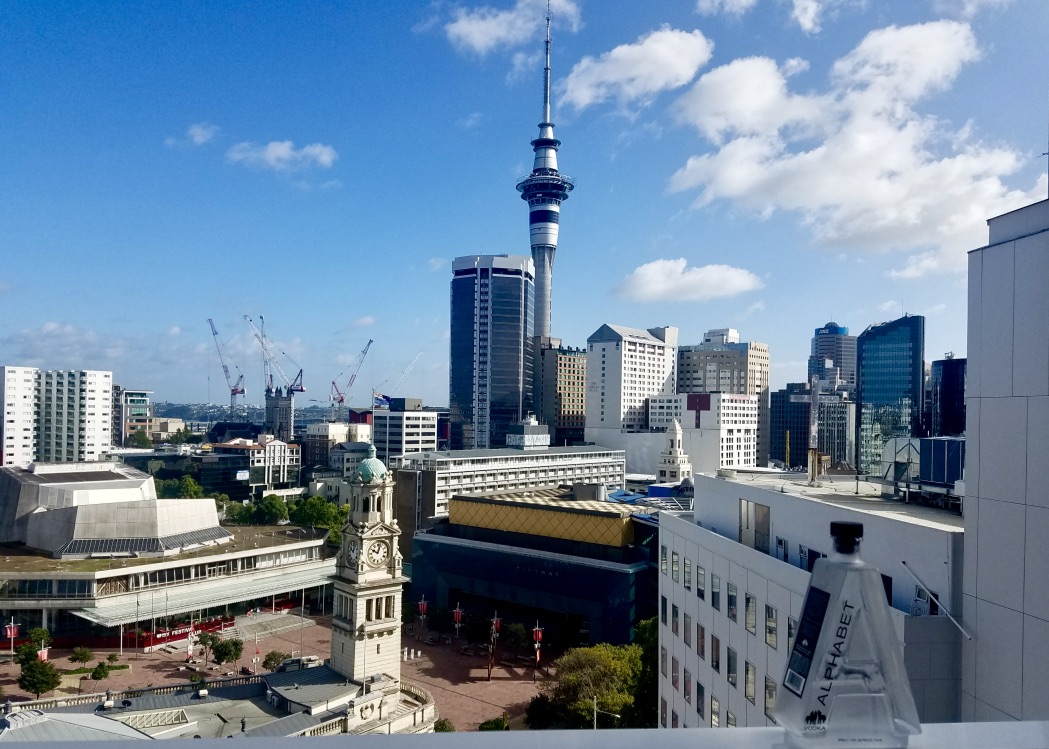 Day Thirteen : Waiheke Island
Up and out early, we caught the 10:30am ferry to Waiheke Island, one of my favorite places in the Auckland area. The wine capitol of the area, Waiheke holds dozens of wineries, all with open views of the surrounding areas.
We opted for the Hop On Hop Off bus and spent nearly the whole day on the island. Our stops included Wild on Waiheke and Batch before ending at the beautiful MudBrick vineyard just before sunset. To read more about your options on Waiheke, read my 5 Great Day Trips From Auckland post.
The 6:00pm ferry got us back to town just in time for sunset just in time for a nightcap. There are dozens of bars right on the water, so take your pick! We stopped at Andrew Andrew and Provedor, if you were curious.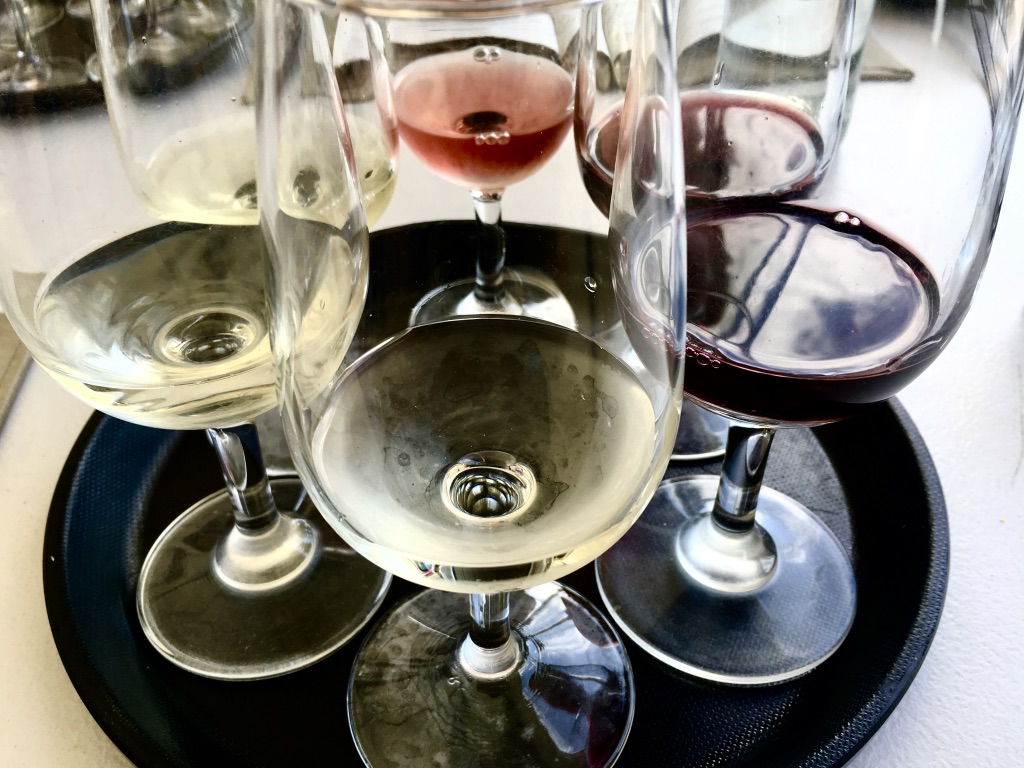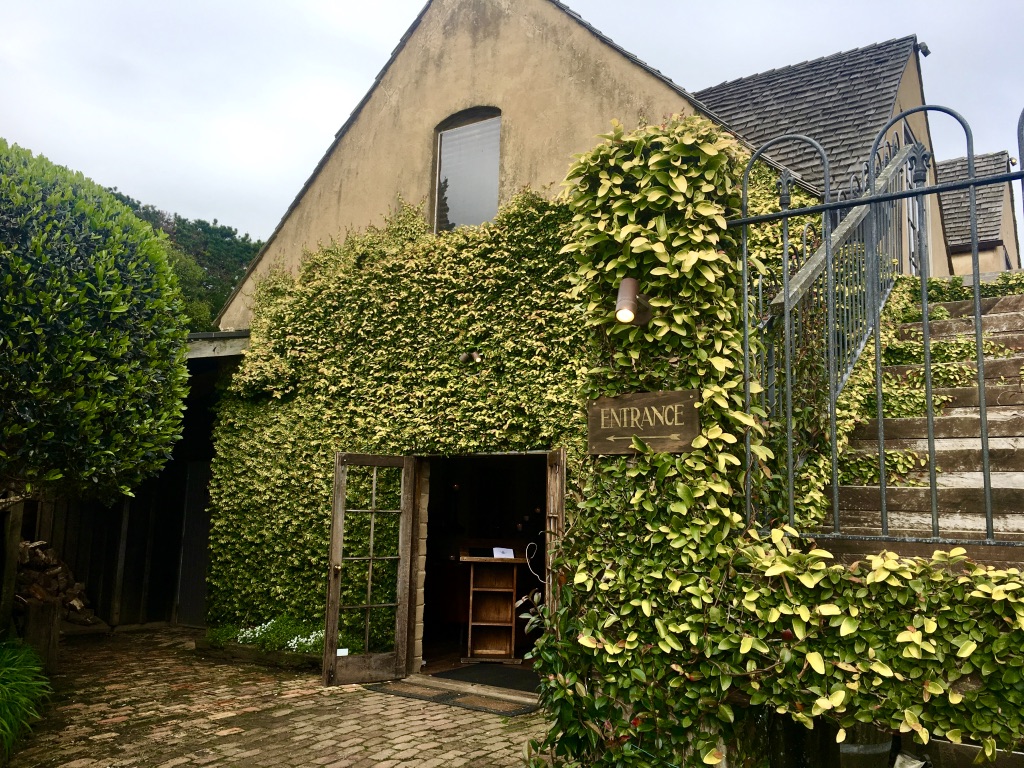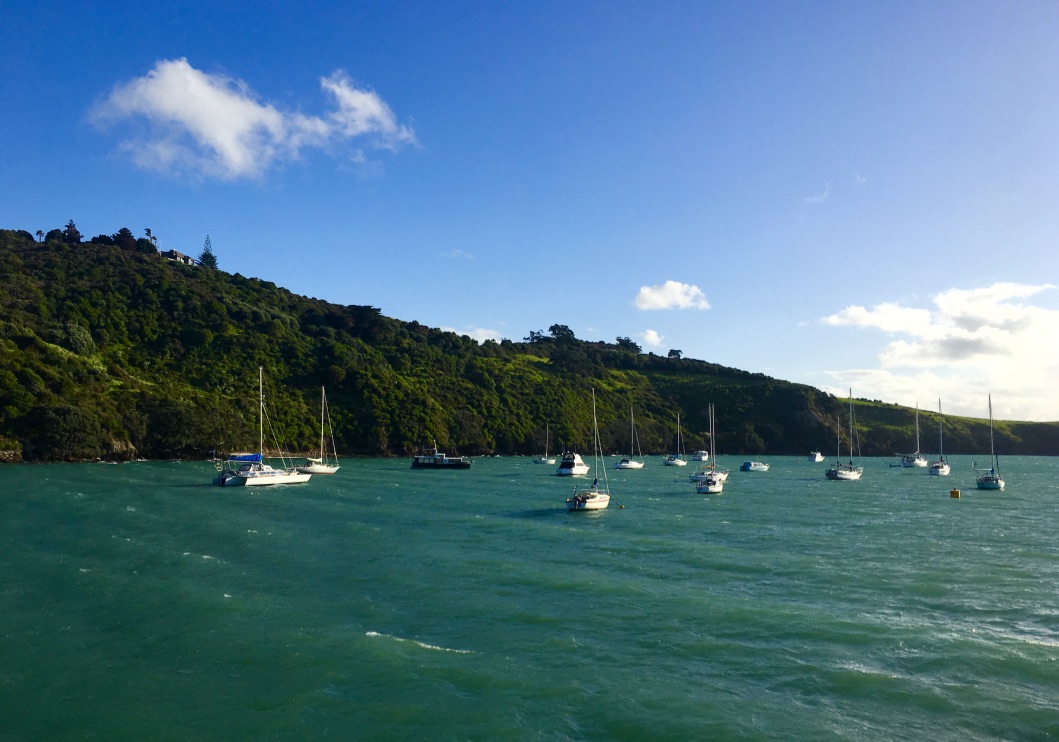 Day Fourteen : Auckland
Sadly, this was our final day together. However, their flight didn't leave until almost midnight, so were committed to making the most of the day. Coffee and pastries down, we headed out for some daytime cocktails near the water.
Another little mini tour of the area and a walk down to Silo Park allowed us to see the Volvo Ocean Race event that was taking place. Rather than battling those crowds, we ended the evening at Provedor yet again. I mean, where else are you going to find $5 happy hour wines?
By 9pm we said our goodbyes and they started their journey home again. It had been 6 months since I had seen them, and will be that long again before I return to the States.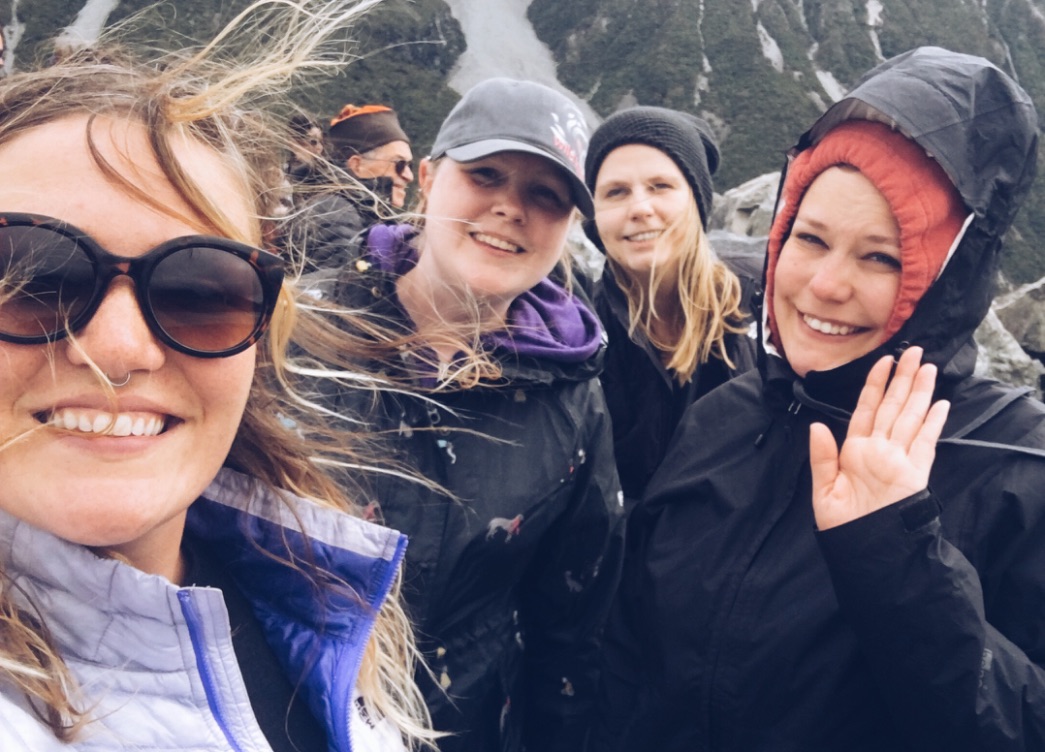 I was so grateful to share my love of this beautiful country with my best friends. It ended up being the perfect sendoff before heading out to my next adventure.
New Zealand, I'll love you forever.