When Laura and I decided to head to Mexico, we opted to split our time and head to the small town of Tulum for the first half of the trip.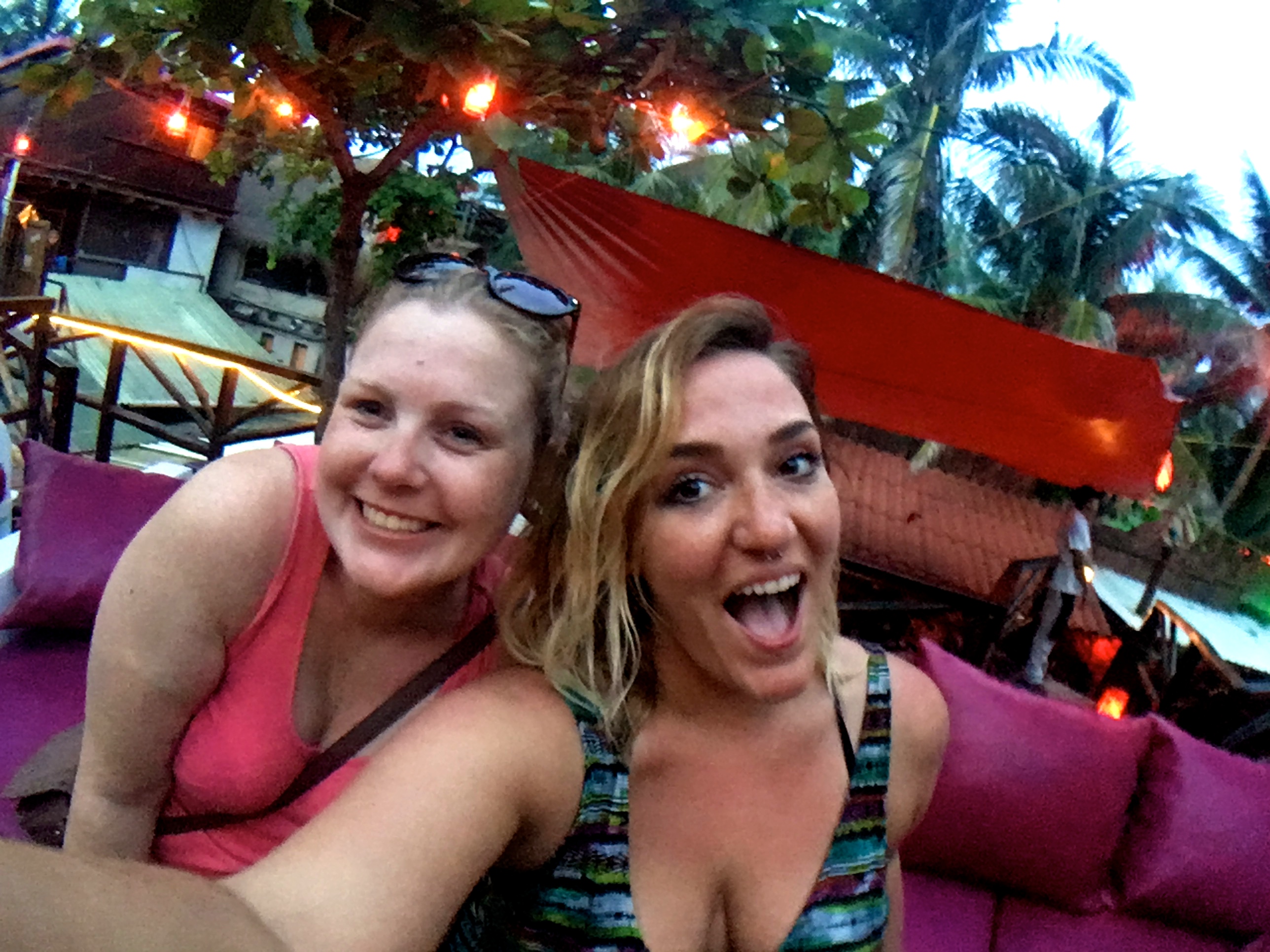 The Digs
I managed to find this great place in downtown Tulum called Maison Tulum. (I also managed to forget to take pictures of it). It is an awesome little bungalow style building with a little built in café, rooftop lounge area and the nicest people. The downtown area is located about a 10 minute drive from the beach. We knew our time in Cancun would be beach side, so I wanted something with a little more of a local vibe. And we got it.
I would absolutely stay here again instead of the on the beach.
The Town
There are tons of little bars/restaurants/shops on the main strip. Our hotel was 2 blocks of the main road in a very residential area. Nothing sketchy at all, just very local. It was great. We walked around the town several nights and never felt uneasy.
Most bars in the area have a beer/shot special for about $5 USD. We had some really weird mezcal and lots of 'under the table' tequila. We stopped at a place owned by a Frenchman with a dog named Tequila. One of his booths in the front was a boat, so of course that was the only acceptable seating option.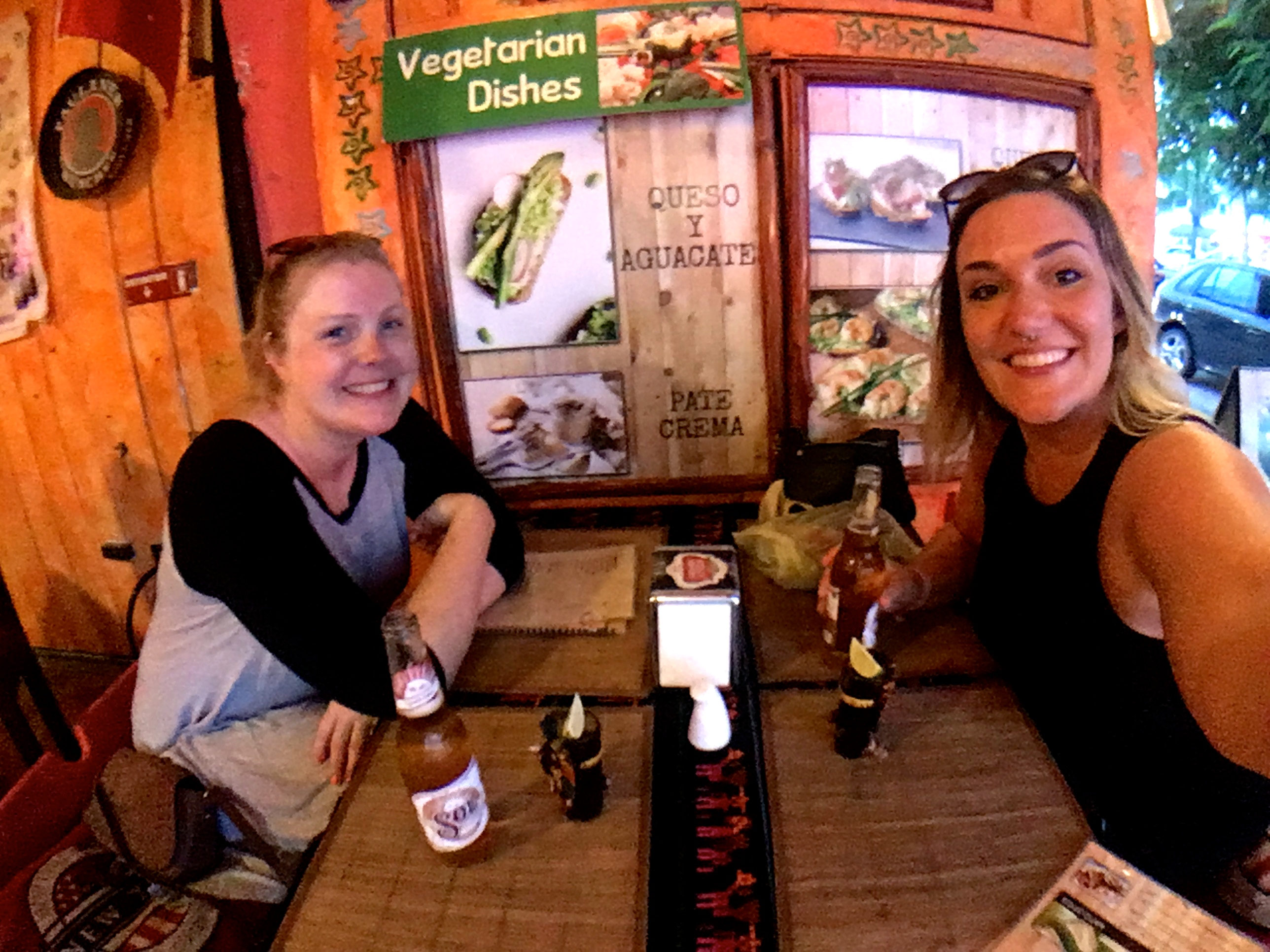 The Beach
Our beach time in Tulum was spent at Papaya Playa Project. It's a really great public beach just a little ways off the main resort and bar area. They are part of the health corridor and help foster creativity of local artists. White sand beaches, little palm shades with loungers and beachside bar service. All things winning in my book.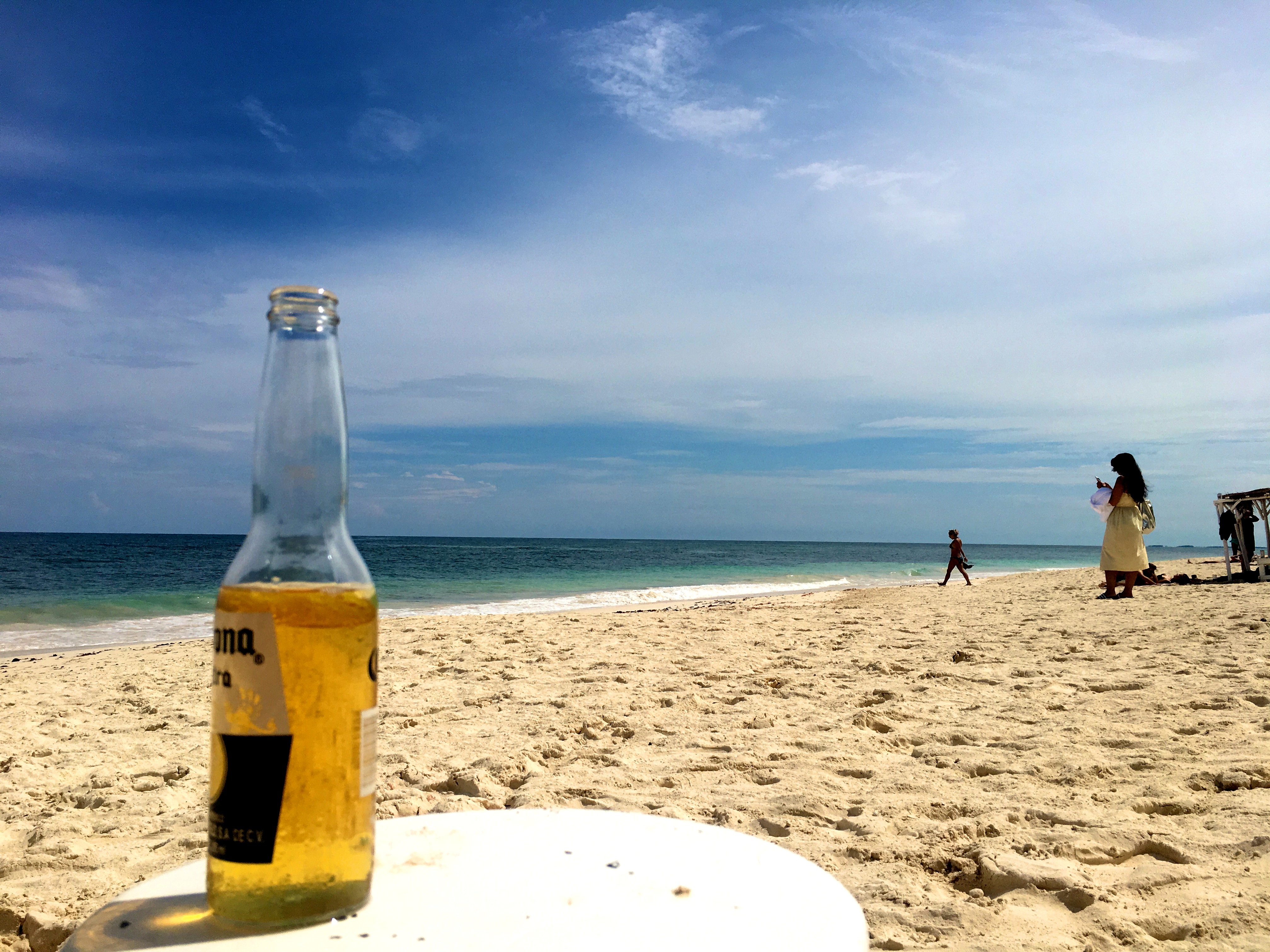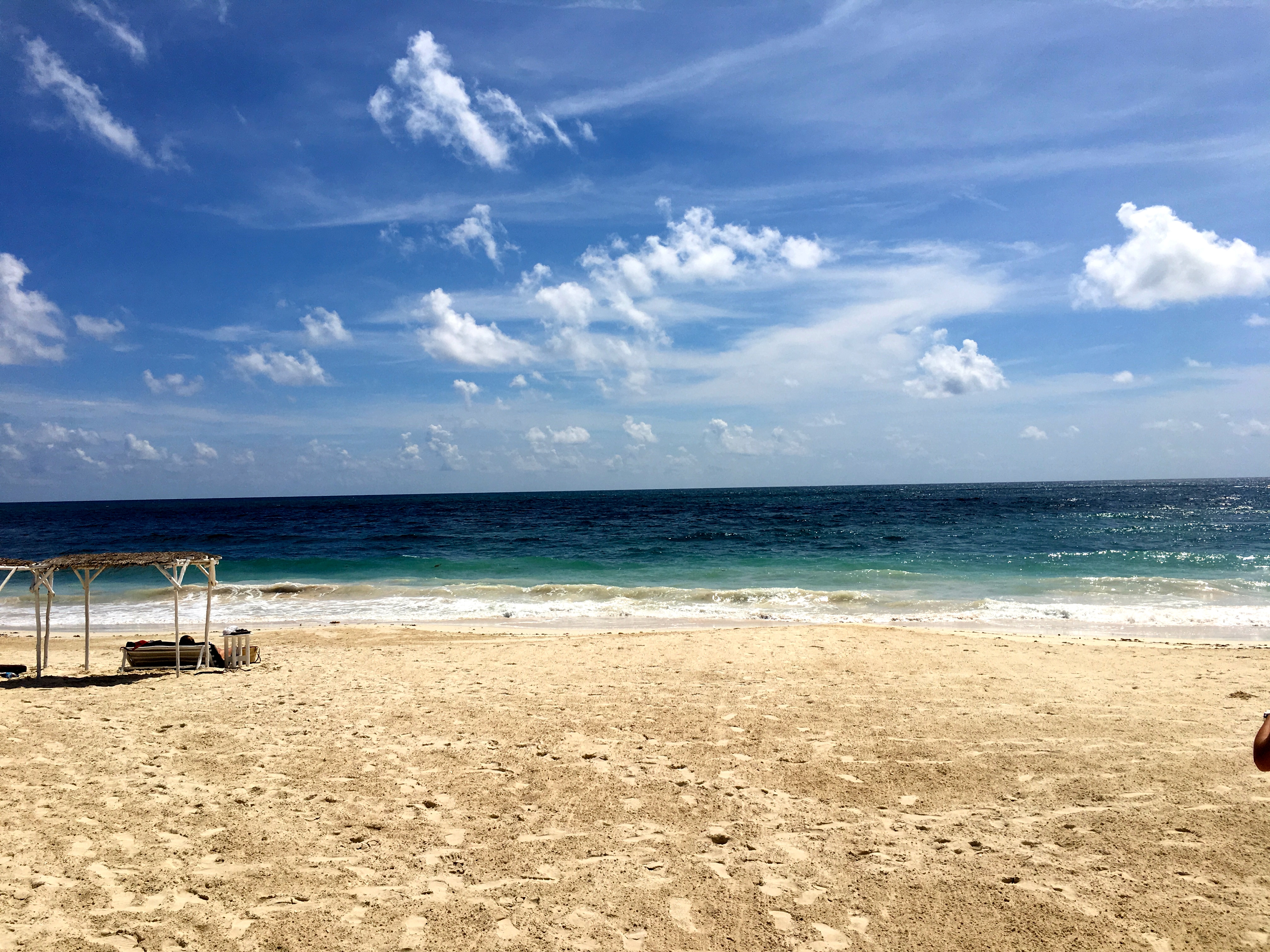 The Trolley
On our last night we were sitting at a bar eating tacos (of course) and kept seeing this neon flashing trolley/bus thing go by blasting club music. It stopped at the public square across the street and I instantly decided we were getting on it.
We walked over, spoke to a family on the bus and paid 20 pesos each to some kid (I'm guessing 16?) and headed to the open upper deck. We had no idea where it went and didn't care. It drove around parts of town we hadn't been to for 20 or 30 minutes, blasting music, before dropping us back at the square. It was random and totally worth it.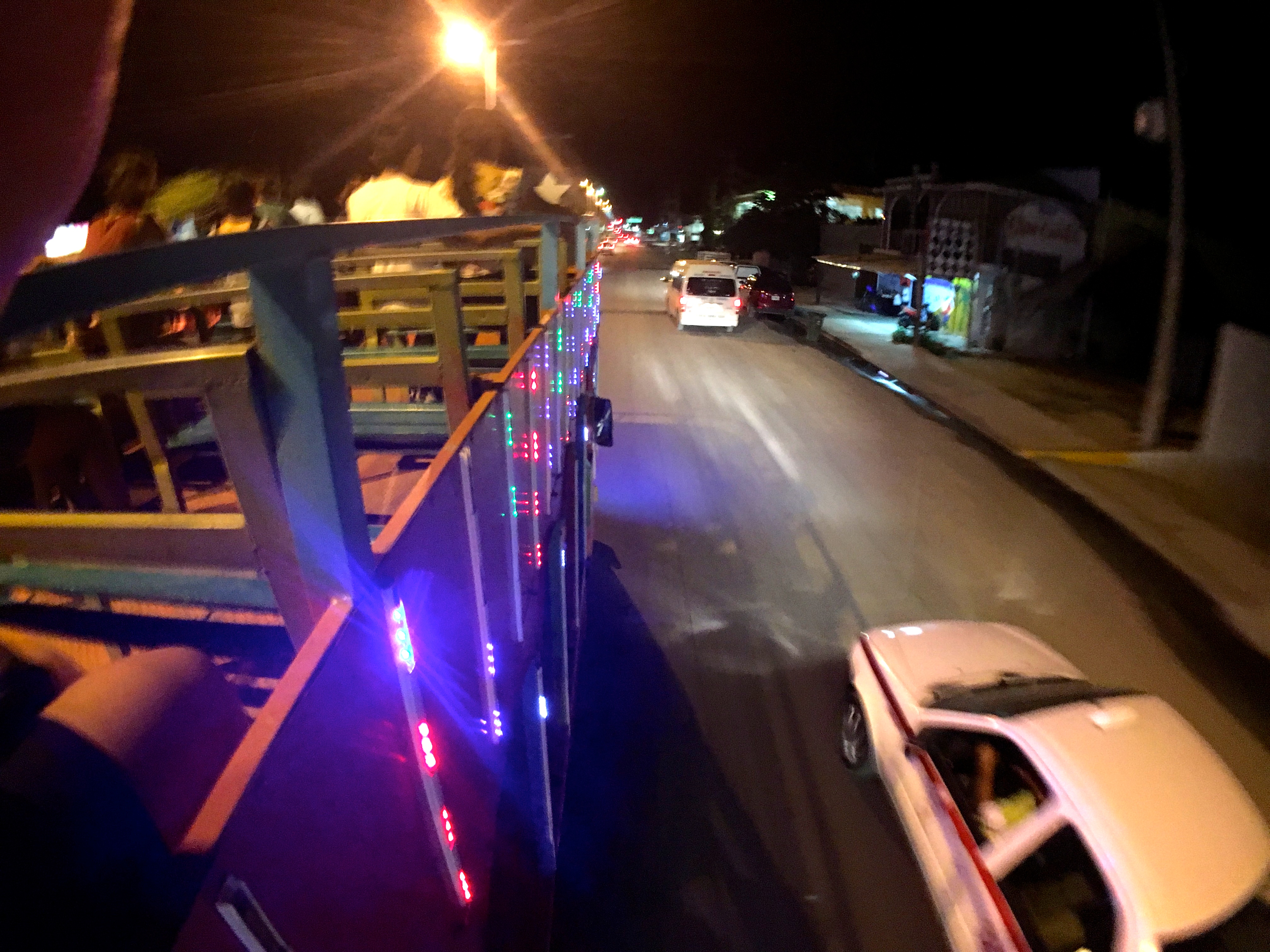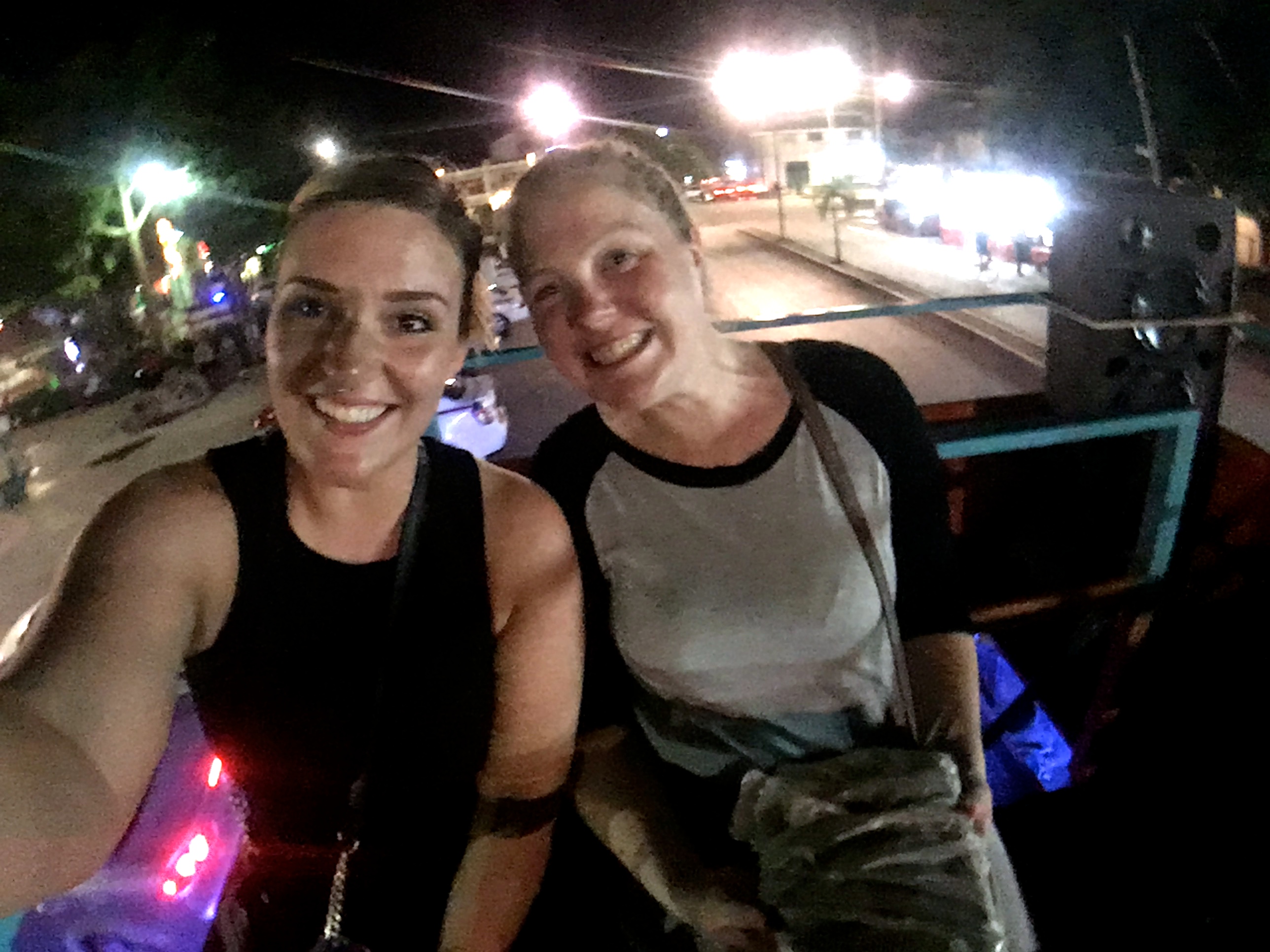 A few other notable things that happened:
-We picked up some very nice British hitchhikers when leaving the beach area during a midday rain storm and got them back to their hotel safely.
-There was a late night drunken shopping trip to the local grocery store. Not the modern one near the resorts, but the one downtown where no one spoke English. There was also some dog snuggling on the way out.
-Keep an eye out on Wanderlove World for my post about the Tulum Taco Challenge we embarked on. 22 tacos in total and 100% worth it. It should be out late next month!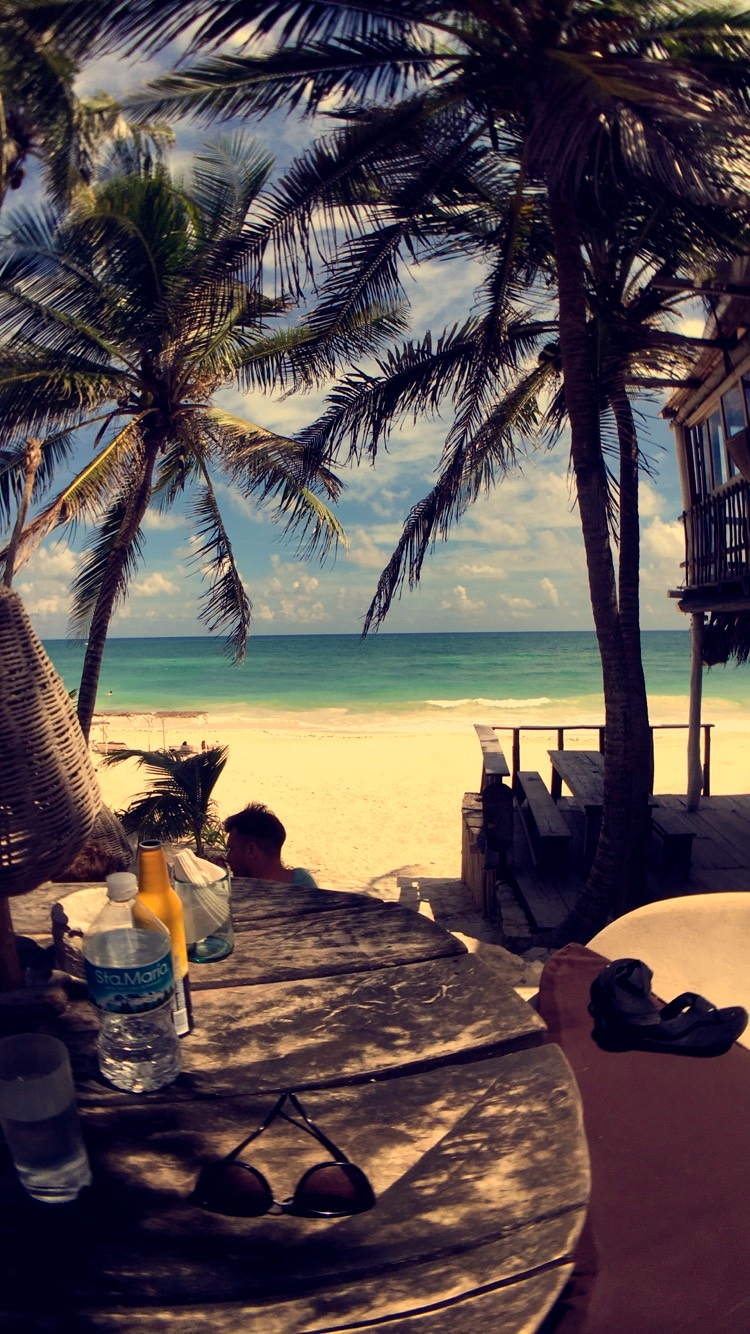 Can I go back to Tulum now?