Bust. My first trip to the Las Vegas Strip will also most certainly be my last.
We were spending 3 nights there, staying at the Flamingo Hotel. Nothing too flashy, but we wanted a pool and walk-ability. We wandered through the streets each night with street performers, turned down strip club promo cards and watched plenty of women who lack the ability to walk in heels.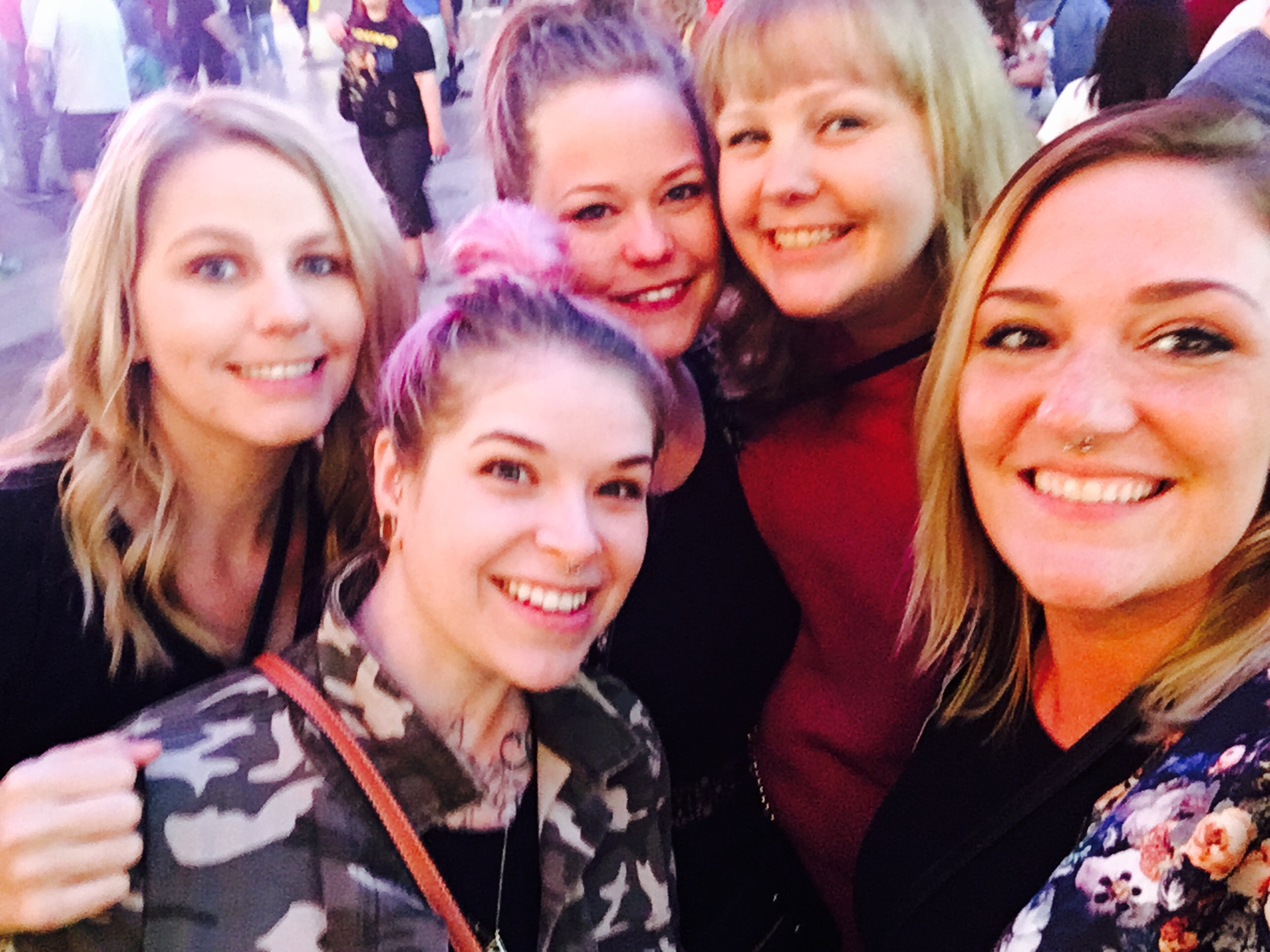 I looked around to see copycat buildings crowding the streets with flashing lights and self-indulgent luxury.
I've been to Rome, so your fake Trevi Fountain is less than impressive. I've been to Greece so Caesar's Palace looked like a basement bargain. I have no interest in riding around a mall in a wannabe Venetian gondola. The Bellagio water show seemed anti-climactic and a complete waste of natural resources. And I am not a short skirt and heels girl. I don't shop for souvenirs at chain stores or at luxury retail stores. I don't enjoy the clubs or paying $20 for a drink.
This is of course, is the unpopular opinion of Las Vegas and makes me sound like a self-righteous bitch.
Trust me, I realize that. But as I have been downsizing my life and simplifying the way I live, it has also made me reevaluate how I spend my time and my money. Hint – it's not on club entry fees and cheesy entertainment.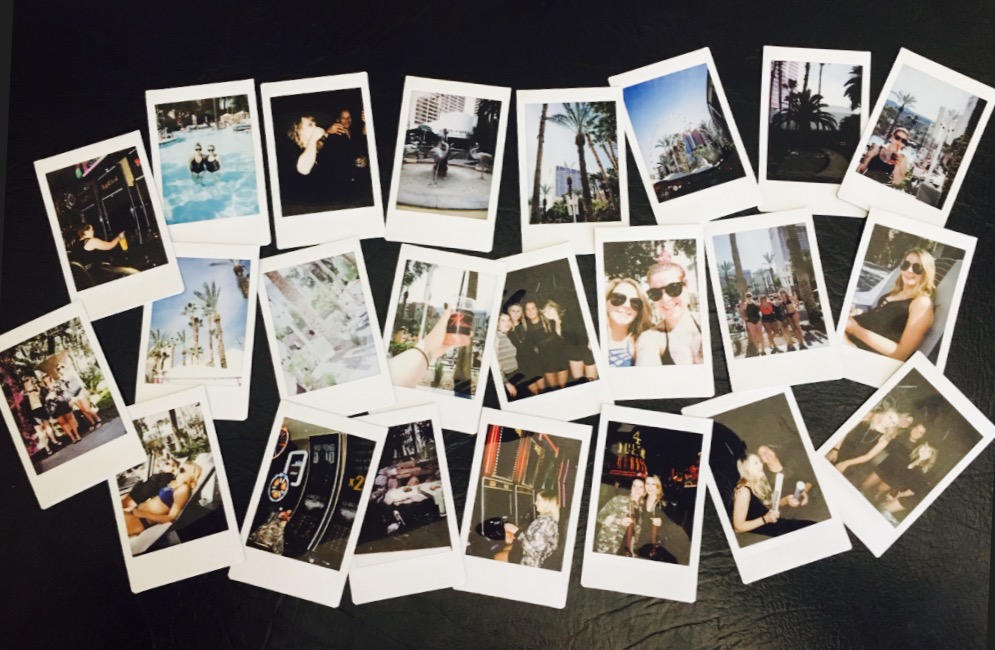 To me, the Las Vegas Strip was the epitome of excess. Which is EXACTLY what it is meant to be. I knew what I was getting myself into. That is just not how I have chosen to live my life, and it's not something I want to let into my life. These kinds of things don't add value. Even our Uber driver said Las Vegas lacked any real culture.
Now that I have exhausted all the reasons I hated Vegas, let me assure you, it had its redeeming qualities.
But the most enjoyable parts of the trip didn't involve any club or show. We lounged in the sun by the pool and drank overpriced rum buckets. I mean, give me a sunny day by the pool, and I'm guaranteed to have a good time. We drank our weight in yard margaritas and played penny slots. We got drunken late night food at Haute Doggery, where I proceeded to correct the team there on what a proper Seattle dog was. I got to catch an amazing sunset from our hotel room. Its better to enjoy time with the people I care about, than with meaningless, superficial crap.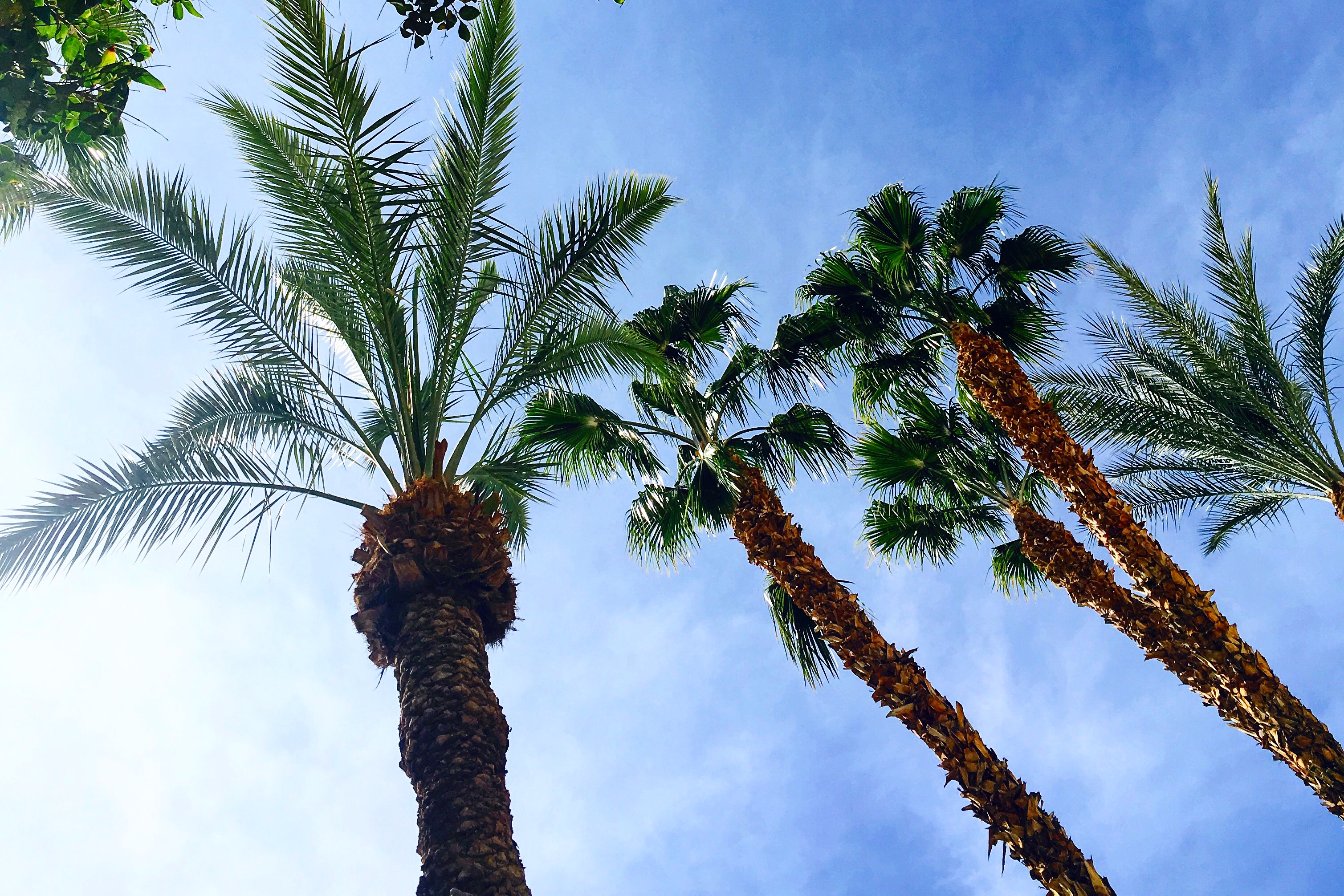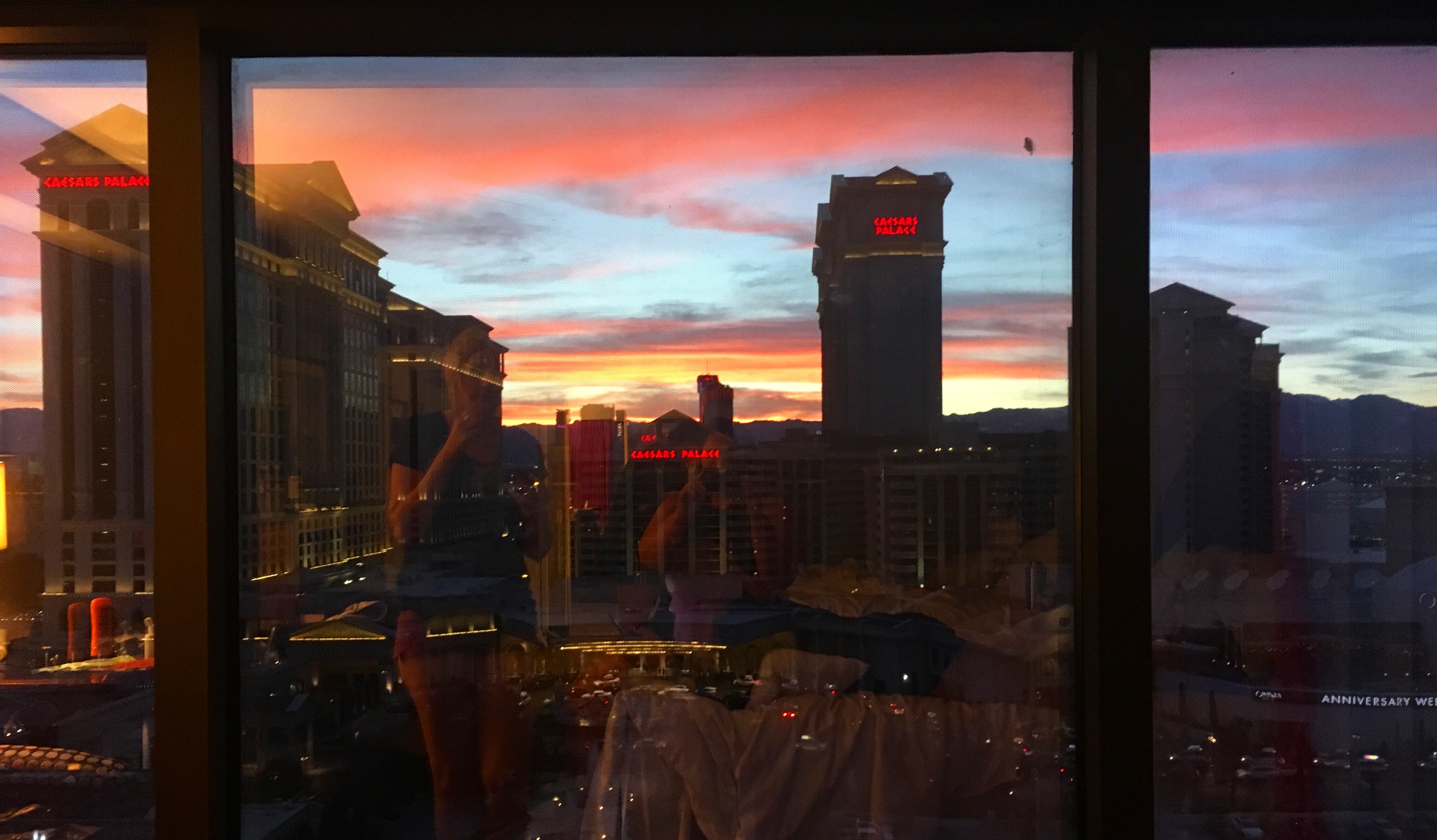 I also loved Fremont Street. If I come back to Vegas, I'll be staying here, on the slightly gritty side of town. There were live bands on the street, classic casinos and even better people watching. The atmosphere mellow, more relaxed. It reminded me a lot of New Orleans, where I lived for a short time and absolutely loved. That's my kind of vibe.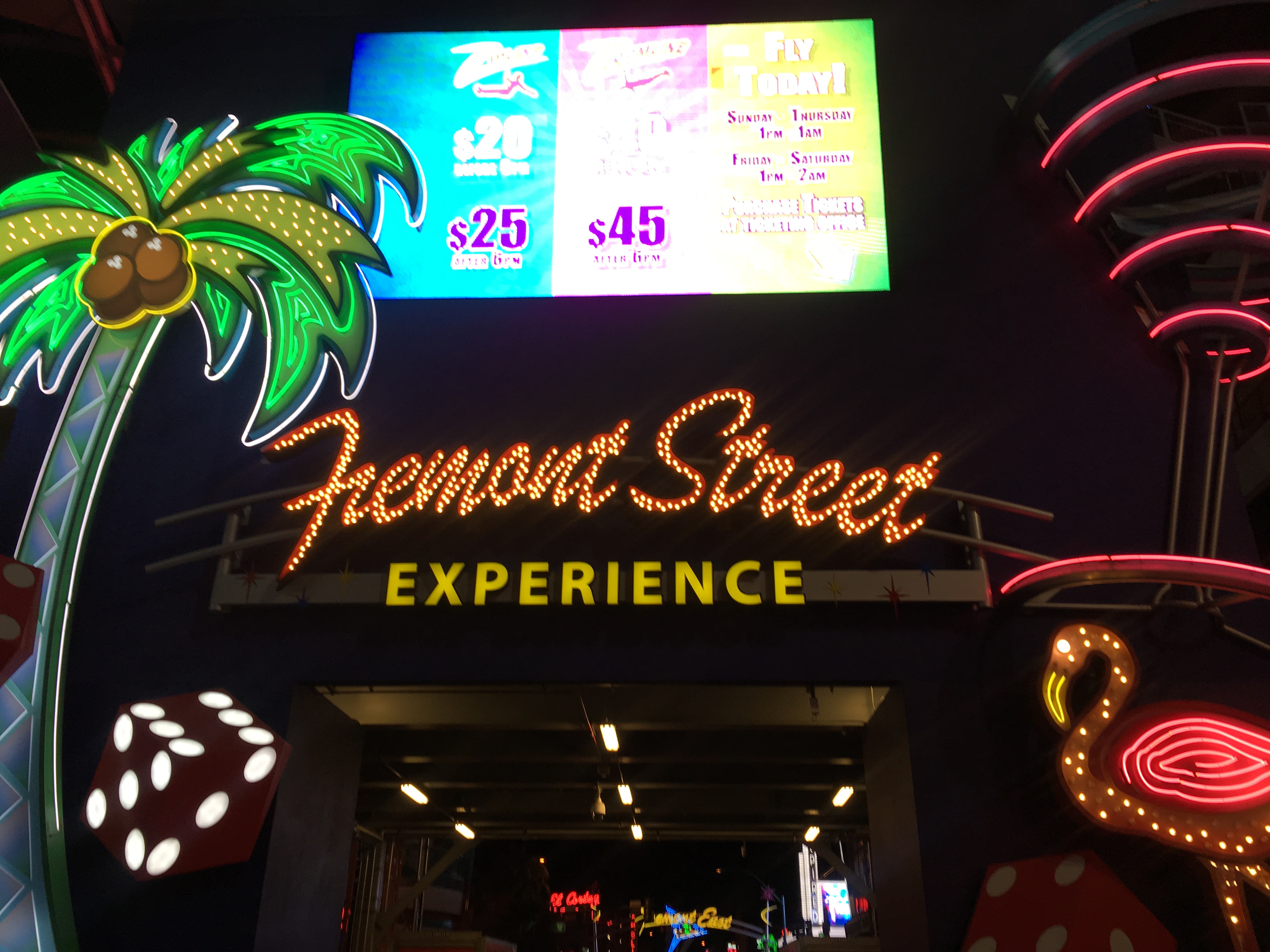 We found this great Mexican place called Nacho Daddy that night. (Oddly enough, my favorite Mexican place in New Orleans was called Nacho Mamas). They even had a vegan menu for my cousin. We visited their location on the strip on our final day. Both times the food and the wait staff were amazing.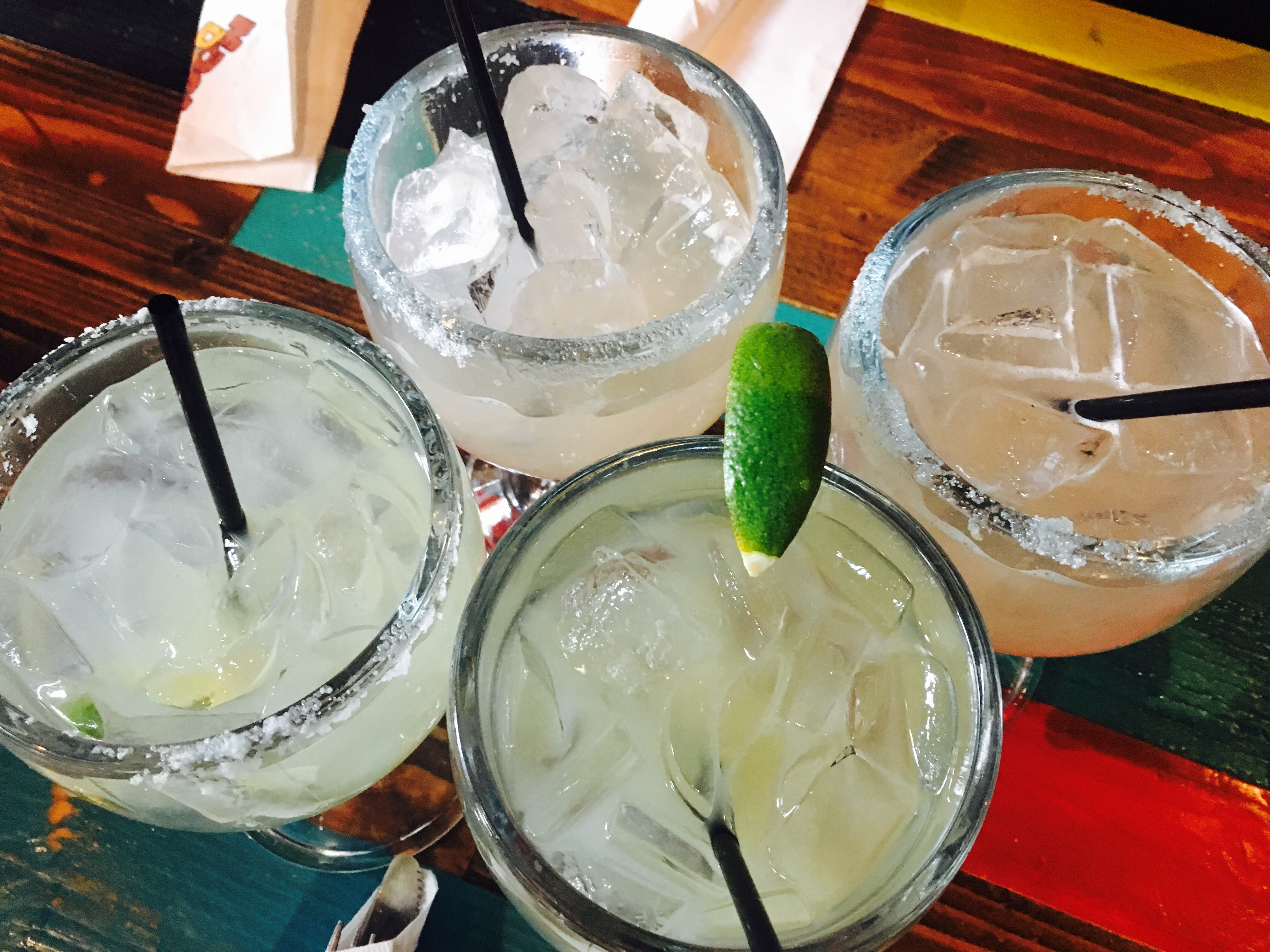 Hexx candy shop was also a stop on our last day. Individualized ice cream sandwiches and a color coded all of candy. Need I say more?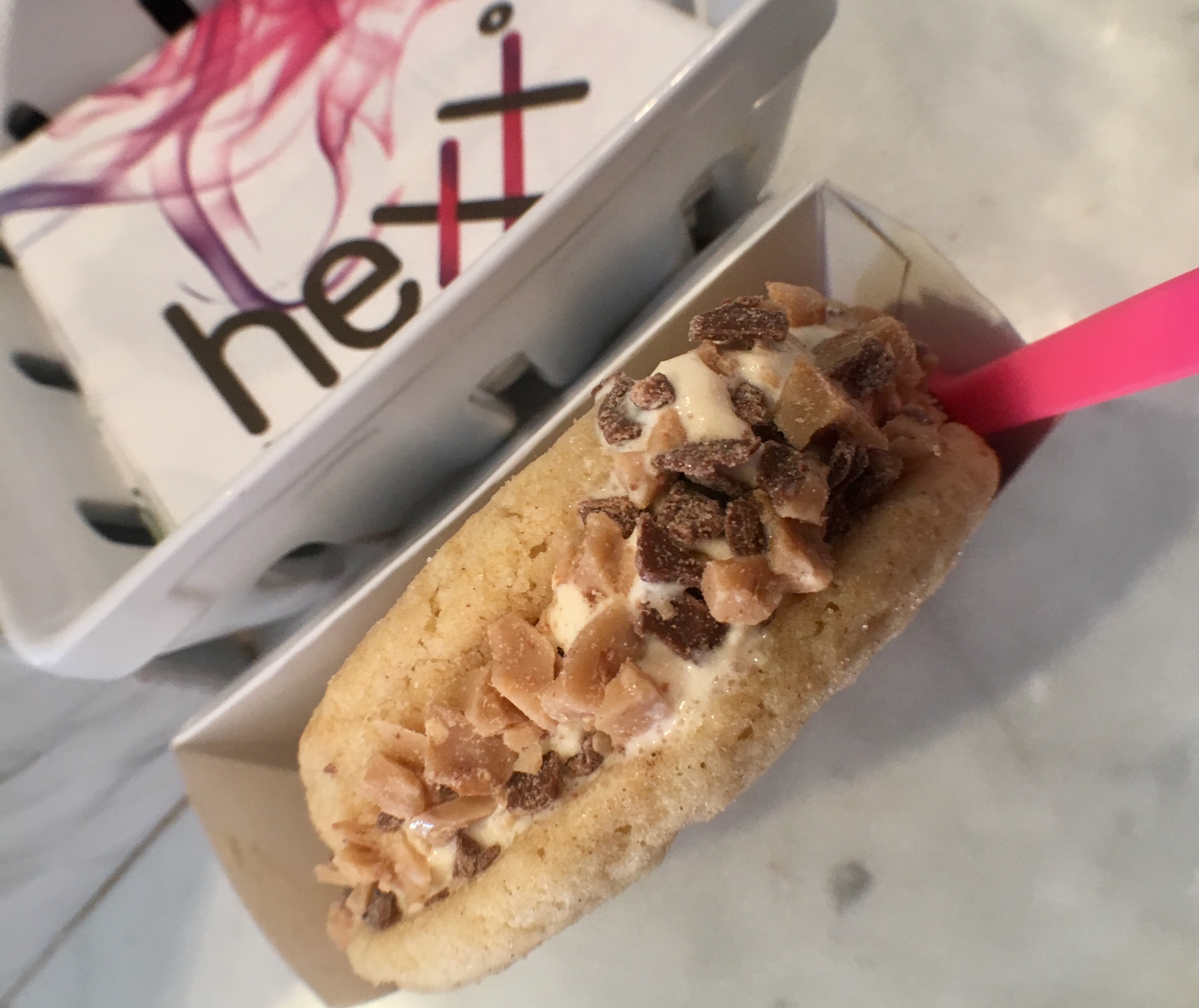 The only other thing I had on my list while visiting was to go on a hike (of course).
Las Vegas is a typical jumping off point for a lot of adventures in the area. There are a plethora of gorgeous trails within a 30-40 minute drive of the strip. I picked out this beautiful trail in Red Rock Canyon, but due to some unfortunate transportation issues, we were unable to get out there. (Pro Tip: Rent a car if you want to go out adventuring.) However, at the last minute on our final morning, two of us hopped in an Uber to a nature reserve. It was just a few miles through some mellow hills, but at least got some desert views.
Overall our trip was still just what I needed. Any adventure I go on with these ladies is always a good time. But I do believe that my rendezvous with the Las Vegas Strip will remain a one night stand.

Okay, it was a 3 night stand. But you get the point.