My best friends from home were coming to visit, which I was over the moon about. But they wanted to see the whole damn country in 2 weeks. Thanks to my pro planning abilities, I came up with a whirl wind itinerary across both islands. Here is our week on the North Island.
The organization fanatic in me had a color coded itinerary, excel spreadsheet of expenses and currency conversions, and screenshots of our confirmations. (And yes, I can send you the template if you'd like!) But hey, when you're planning a jam packed trip with 5 people, it best to stay organized. Plus, since they sent me their money and I did all the bookings, I wanted to make sure they knew where their money went.
To check out my previous van life version of the North Island, just click here!
Day One : Auckland
We stayed at Oaklands Lodge in Mount Eden, since most of the CBD hostels are not that great. After spending the morning walking around, grabbing local coffees and pastries, we hopped in the van for a little tour. I was able to show my friends a few of the places I lived before heading up to One Tree Hill for a view of the great Auckland area. Returning to the hostel to change, we caught the bus into the city to traipse around the harbor for the evening. We hit some of my favorite happy hours at Headquarters and Everybodys. It wasn't a long city adventure, but at least it was a taste of Auckland and a day to recover from their long plane journey from the night before.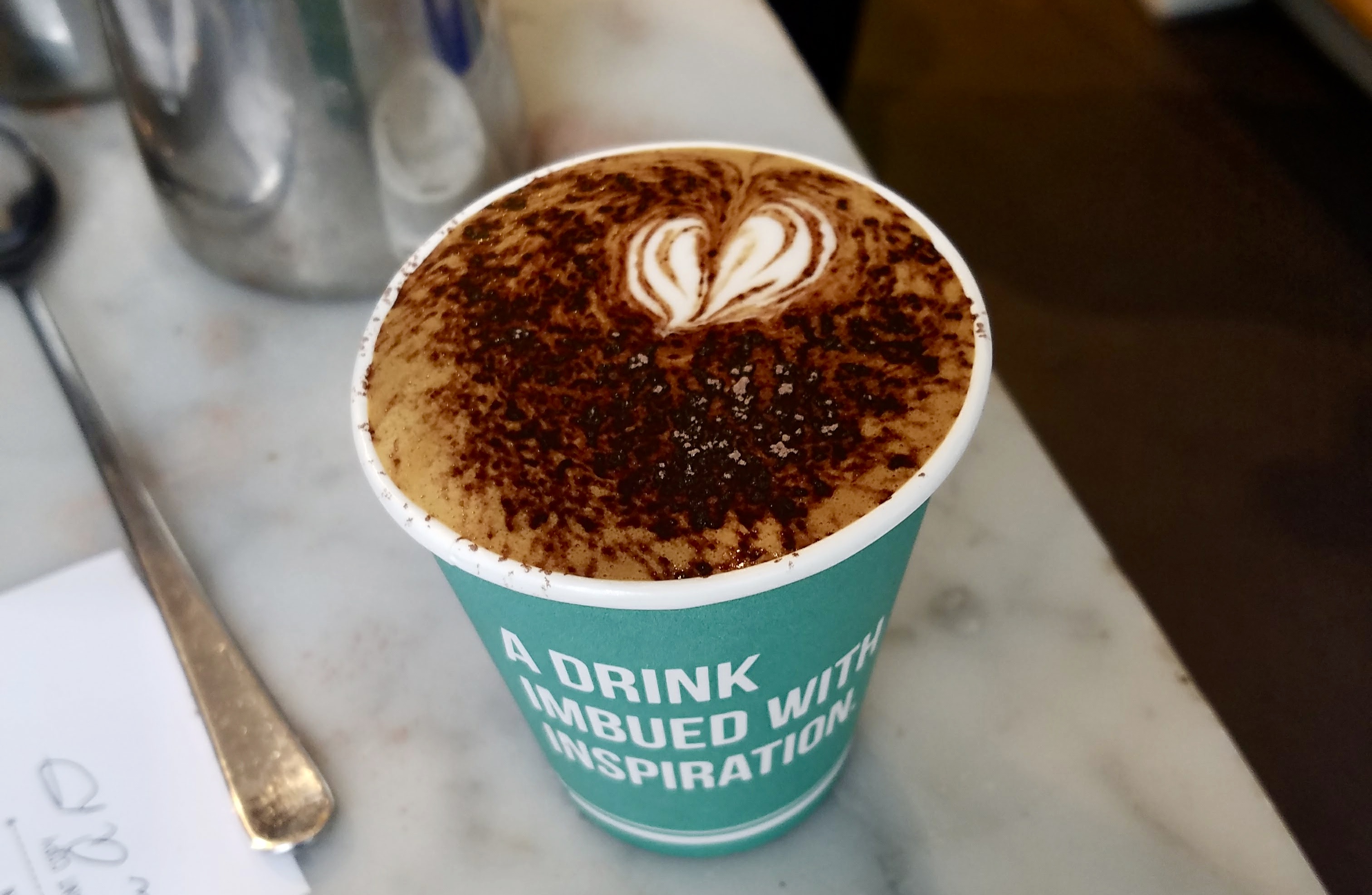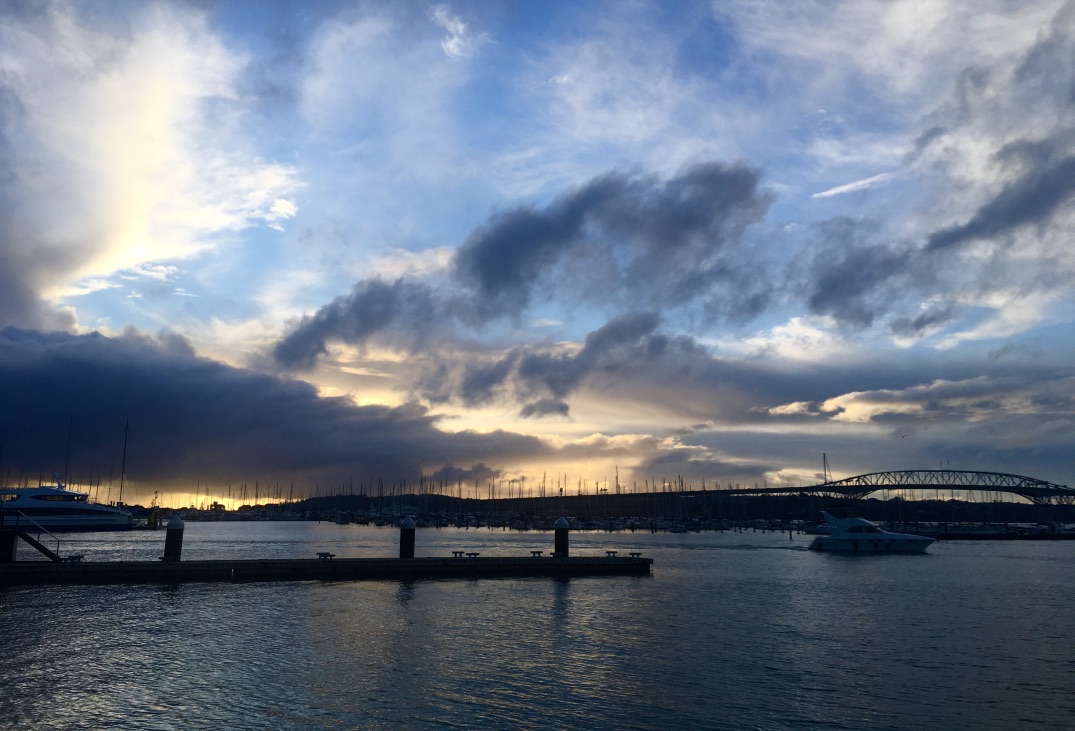 Day Two : Auckland to Tauranga via Coromandel
Another coffee and pastry run, and we hit the road for our 2hr drive to the Coromandel Peninsula. Our plan was to head to Cathedral Cove first, but due to recent storms, the water taxi and upper parking areas were closed. Needing to reevaluate, we headed to my favorite brew house Pour for pizza and cider before heading to Hot Water Beach. It was overcast but magical, as my two friends got engaged there! It had been in the works for nearly a year, with Cathedral Cove having been the top choice. But even with our circumstantial improvisation, it was perfect.
Back on the road to Tauranga, we checked into our AirBnB before grabbing and Uber into town. We grabbed dinner at Bamboo and it was even better than we could have expected. Its an Asian infusion place that I will highly recommend to you. It was exactly what we wanted for celebratory dinner and cocktails.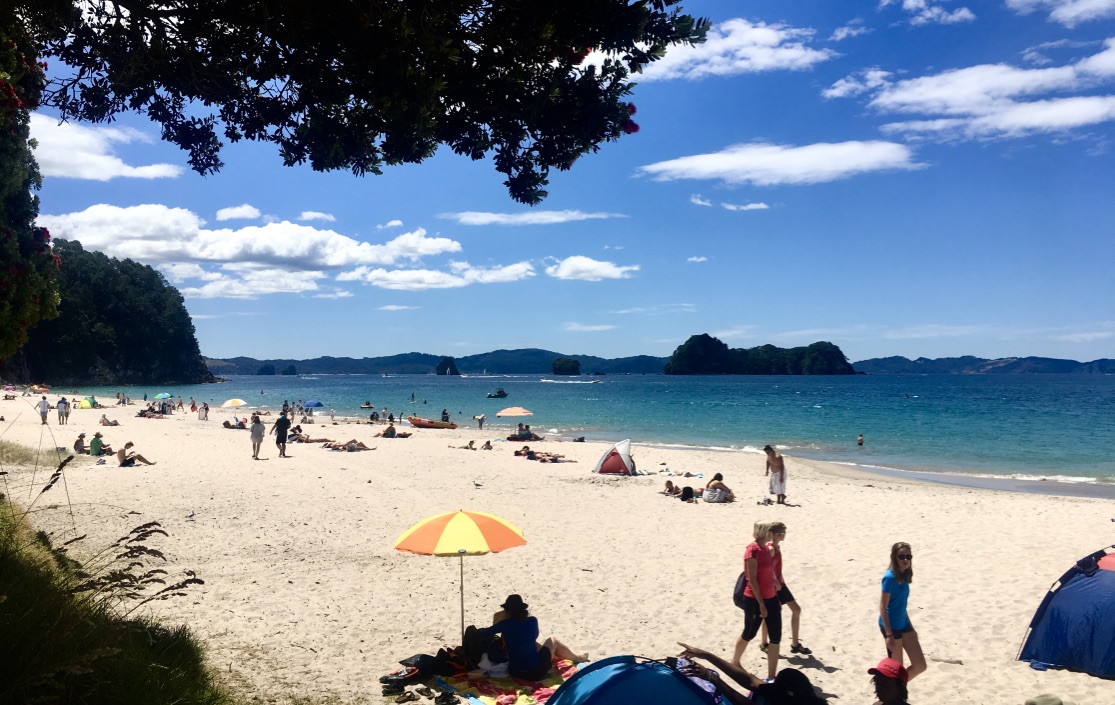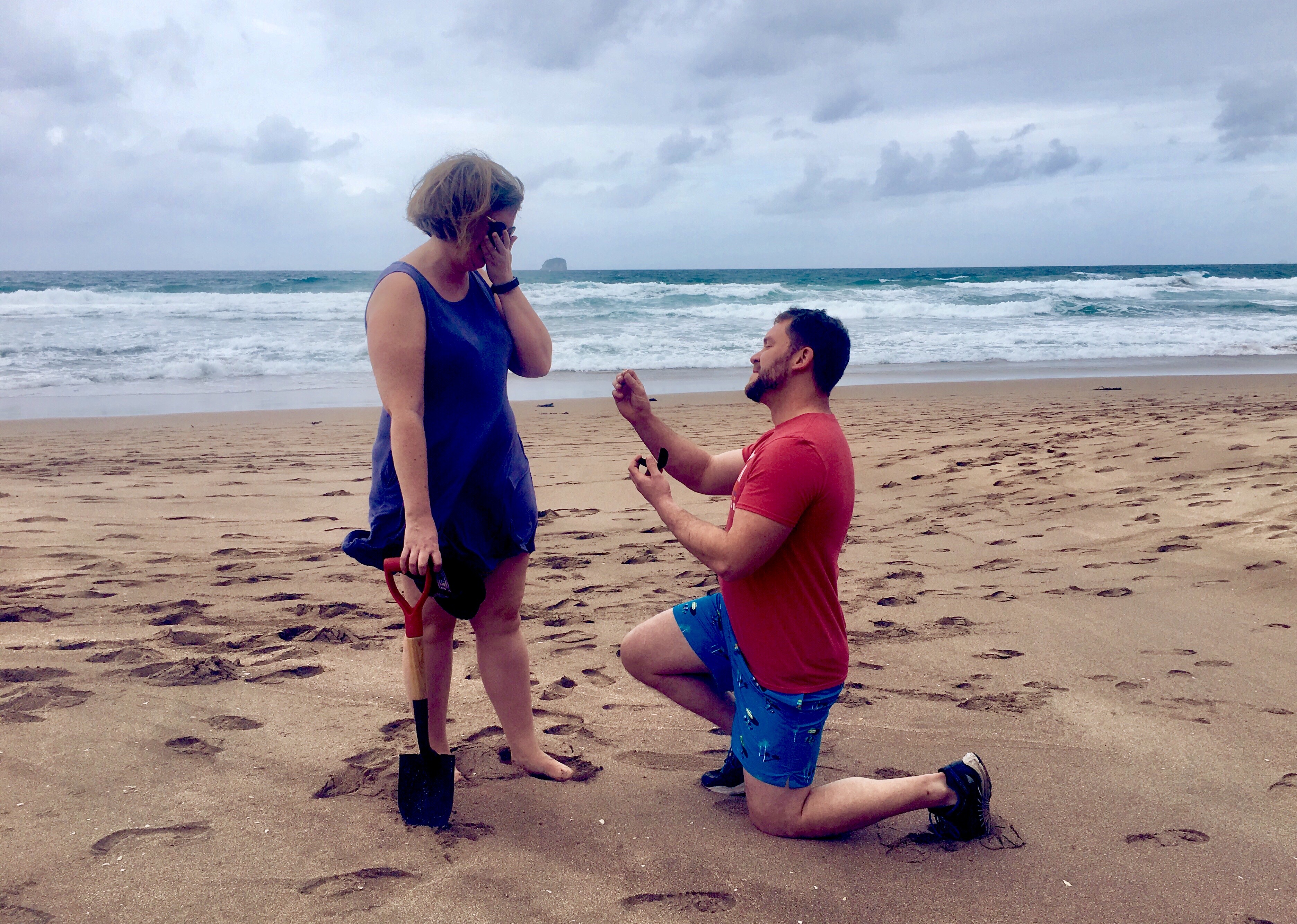 Day Three : Tauranga
I slept in as my friends headed out for their Hobbiton tour. It was never really my thing, but I'm happy they were able to go. They gave rave reviews, by the way. So if you're interested in it, you should definitely check it out.
We made the 15 min drive out to McLaren Falls Park for the evening. Its one of my favorite spots on the North Island and we made it there in time to catch a gorgeous sunset before the main event. As you've probably read on here before, this park offers a free glow worm walk to a waterfall, plus really awesome camping. The glow worm walk is basically pure magic and the team was pumped. Its one of those things you cant really explain, you just have to experience it.
Once home and fed, we had the brilliant idea to head to the beach and enjoy the full moon on a clear night. If you're within walking distance, don't forget that nighttime can be just as awesome as spending a day at the beach.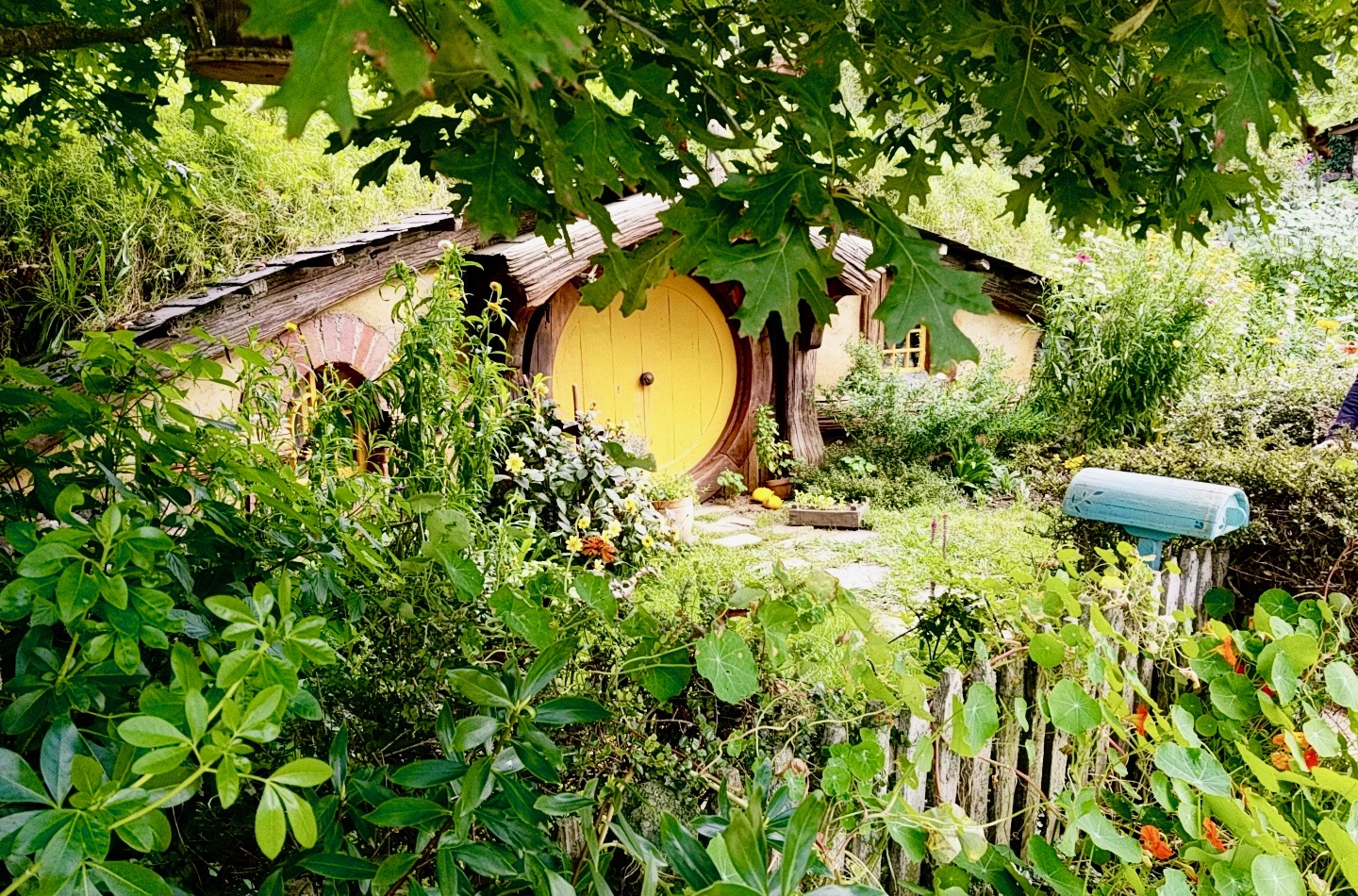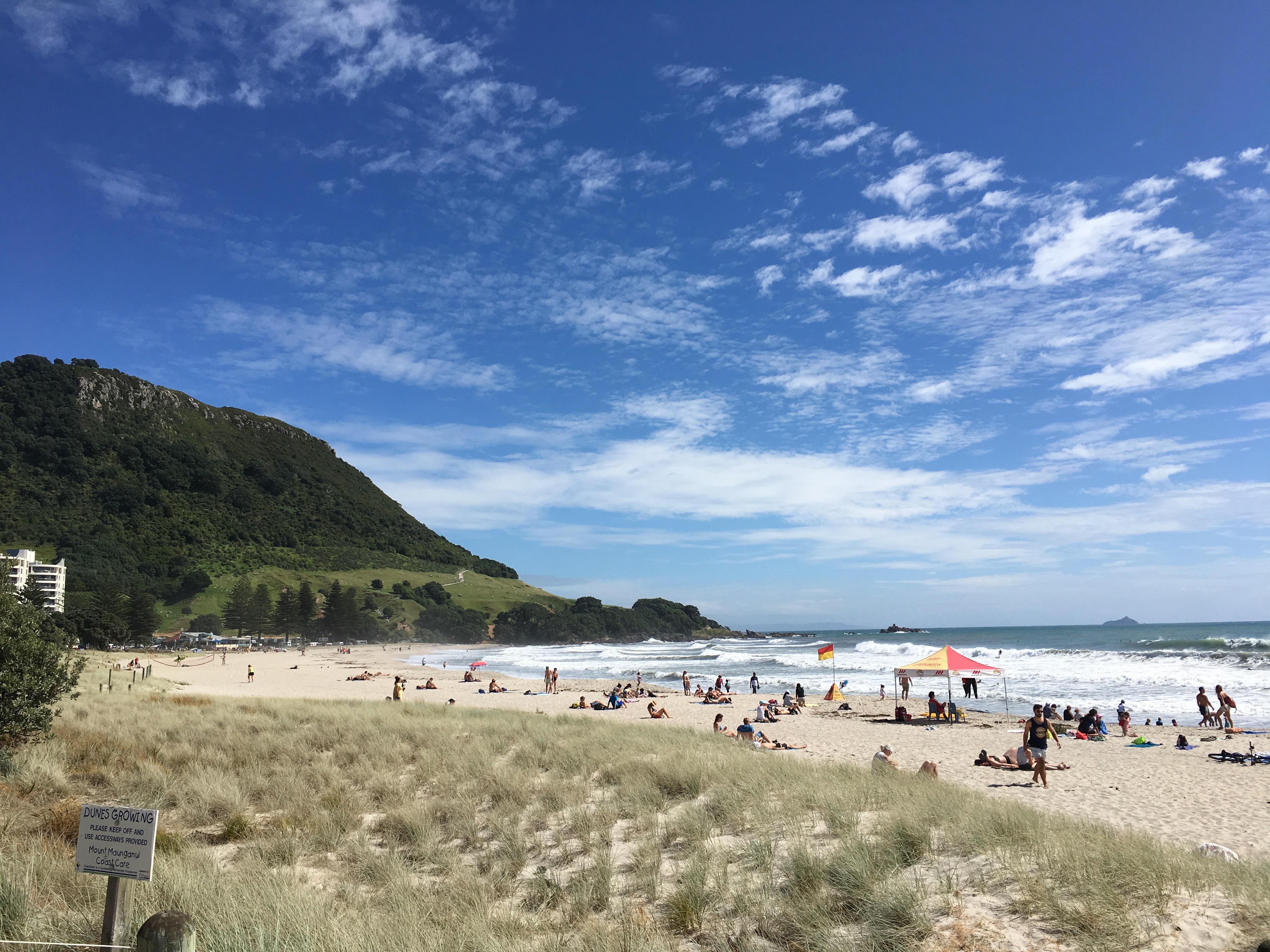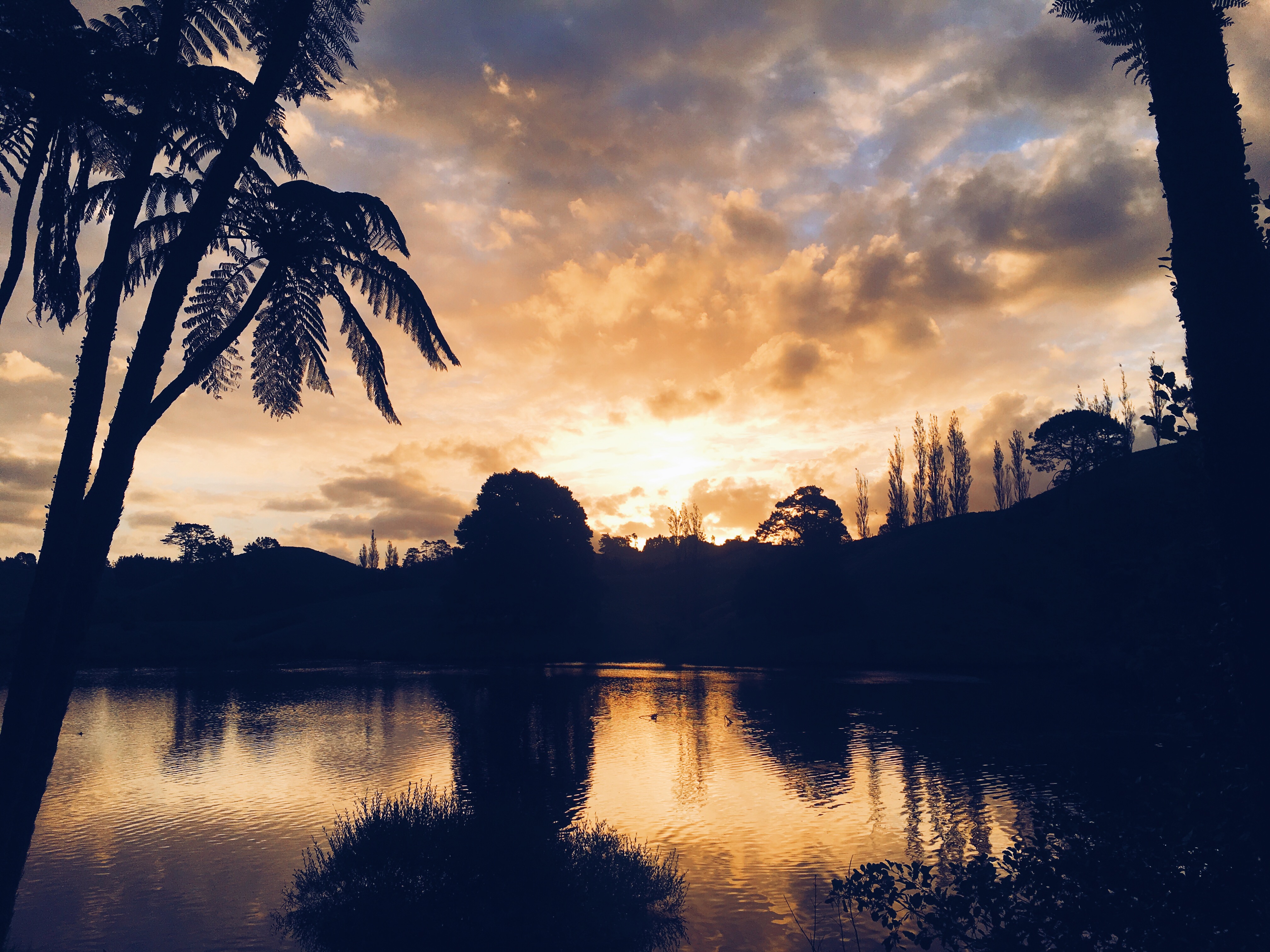 Day Four : Tauranga to Napier via Taupo
We got up relatively earlier the next day to attempt Mt Maunganui, but didn't quite have enough time, so we walked the beach and got some shopping in instead. It was an hour and a half drive to the geothermal park I booked us in at. Having previously done Wai-O-Tapu, I opted for Orakei Korako Geothermal Park as it was something new and more accessible on our route. We parked and had to take a small boat to get to the entrance, and it was awesome. Stinky of course, but awesome.
Then we stopped by Lake Taupo for lunch before trekking to Napier for the next 2 nights. We checked into the cutest little house and stayed in for dinner.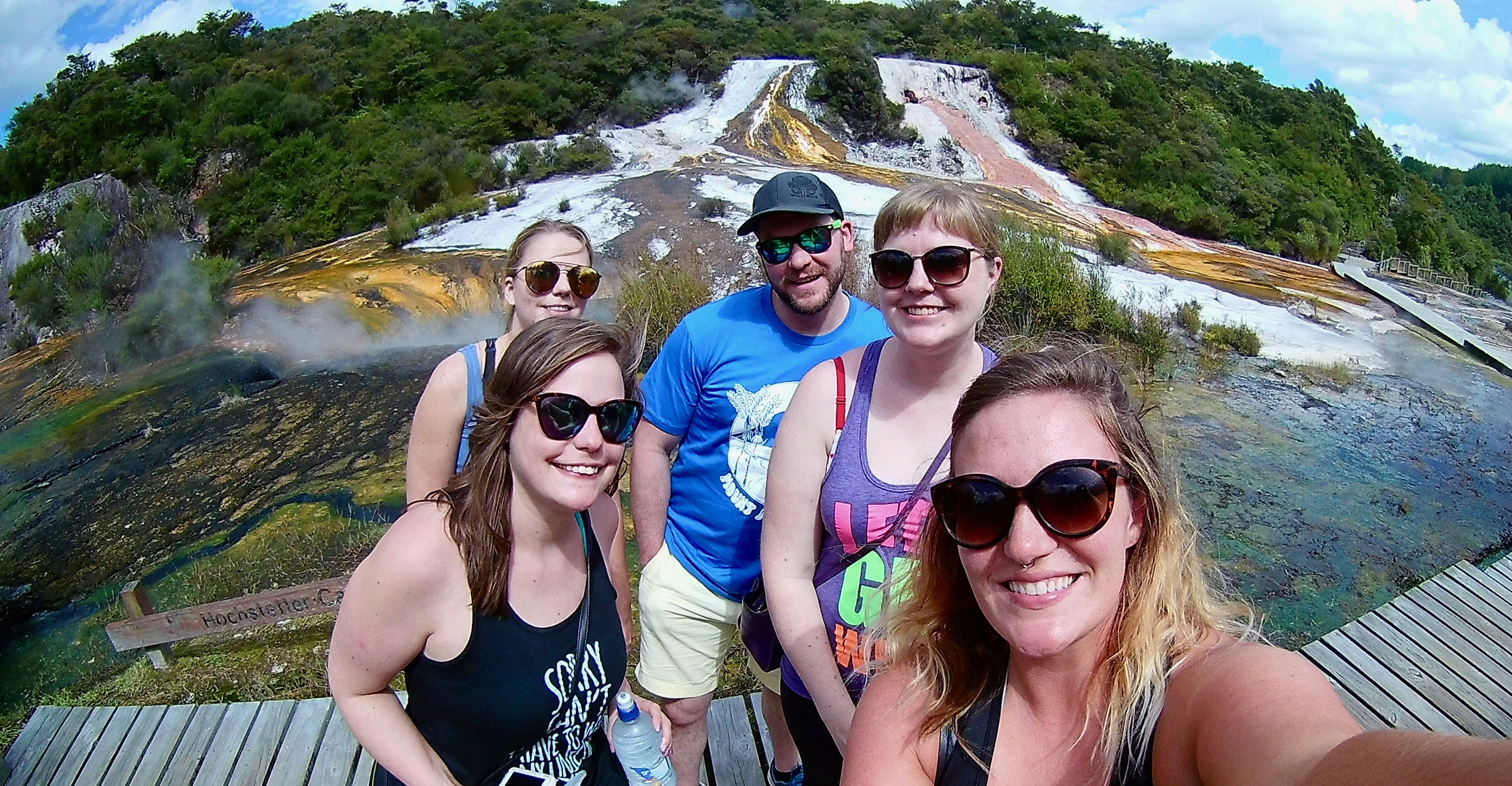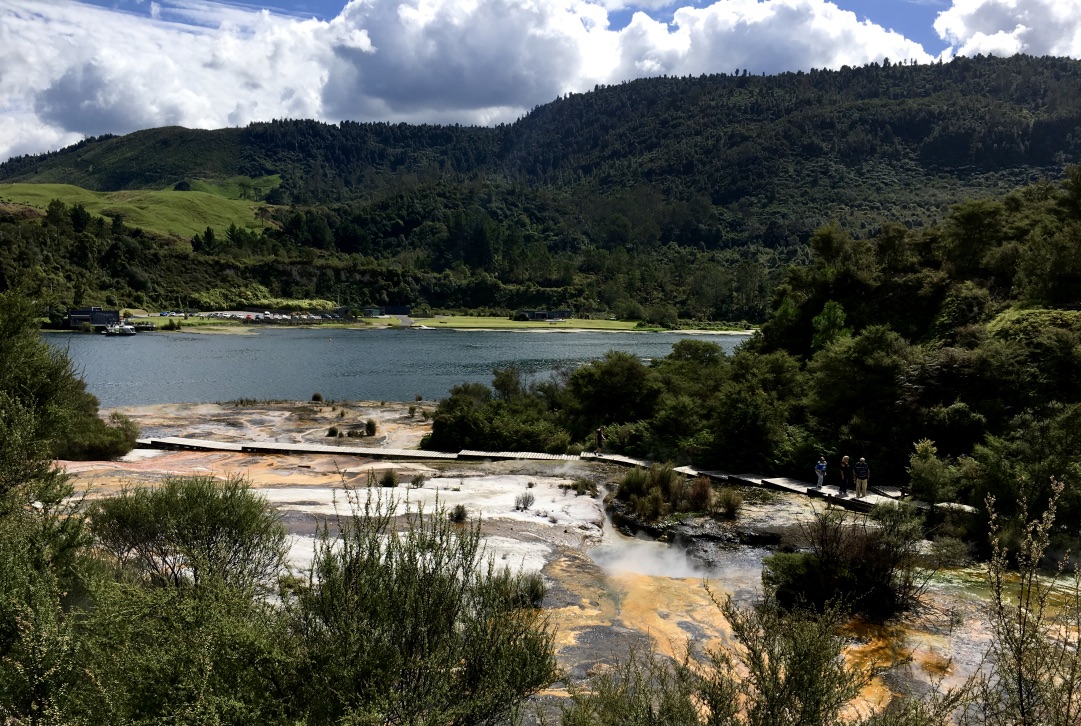 Day Five : Napier
Up early for the first sunrise over the international dateline. There is plenty to see in this little town, so we got an early start. There is a free little museum and heaps of art installations across town to add to the art deco charm. We stopped by a café called Friends to catch up with a friend of mine (pun intended). Some of the team hung around town for a bit longer, while 2 of us decided to take the car up to the Bluff Hill Lookout for some views of the marina. It did not disappoint.
Later that night we headed to the port area to checkout the nightlife. We started at Shed 2 and moved on to Paddy's Irish Pub, but there are plenty of little spot in this area. I ended up running into a guest from the hostel I worked at in Paihia, who was now working in Napier. It's a very small world sometimes. We, shamefully, closed down the bar after a lot of laughs and a lot of Jameson.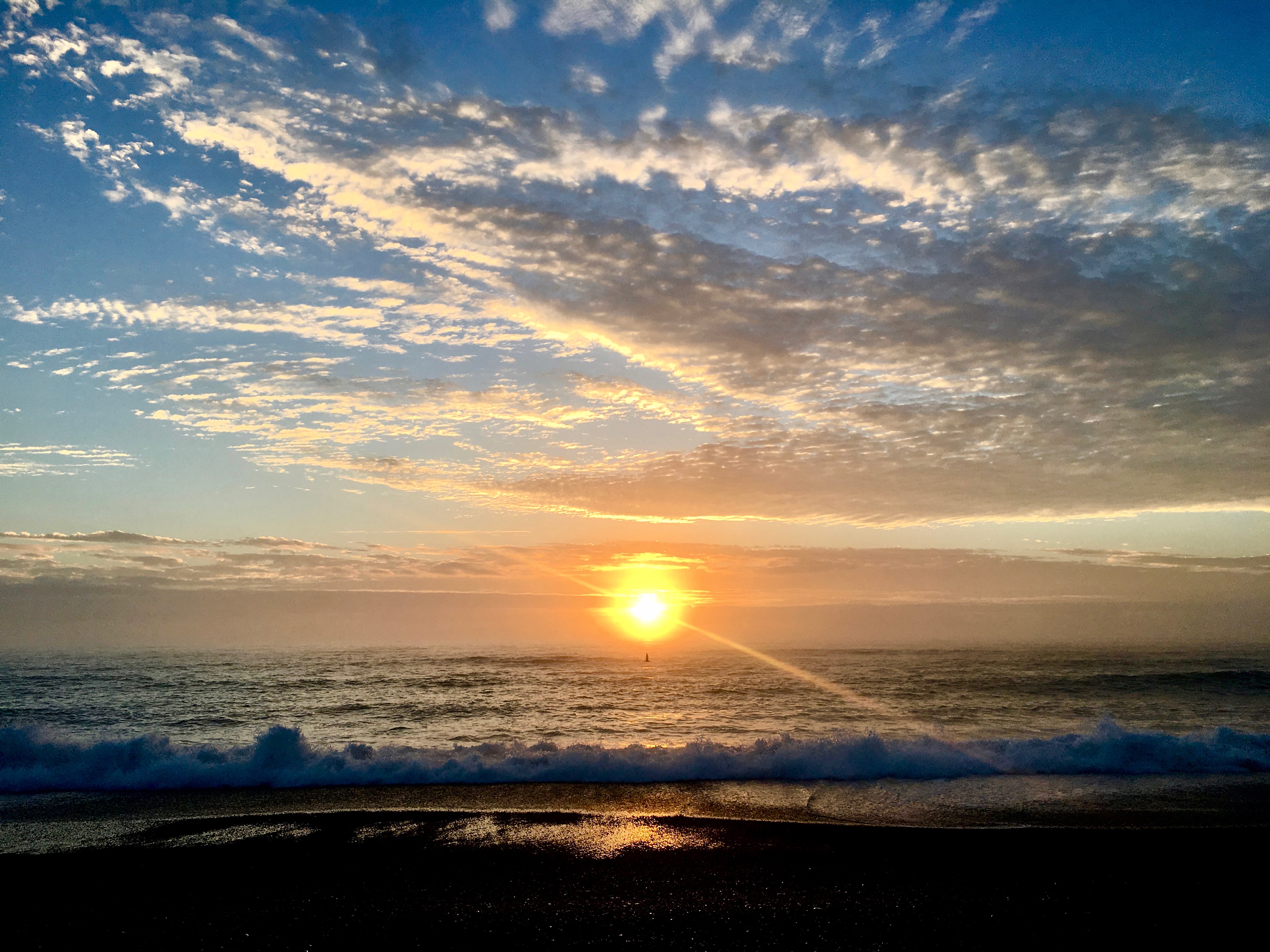 Day Six : Napier to Wellington
Nursing quite the hangover, we skipped the early morning hike we had planned and opted to drive to the top of Te Mata Peak a little later instead. It offered limitless views of the surrounding area and we even got to catch a local school group practicing their Haka before hitting the road again.
The 4 hour drive to Wellington can be quite scenic if you make it a point to stop off, but we were tired and ready to just get there. We checked into our VRBO which was right in the city center. Getting settled in, and headed to Vinyl which is a cool little bar with a retro vibe.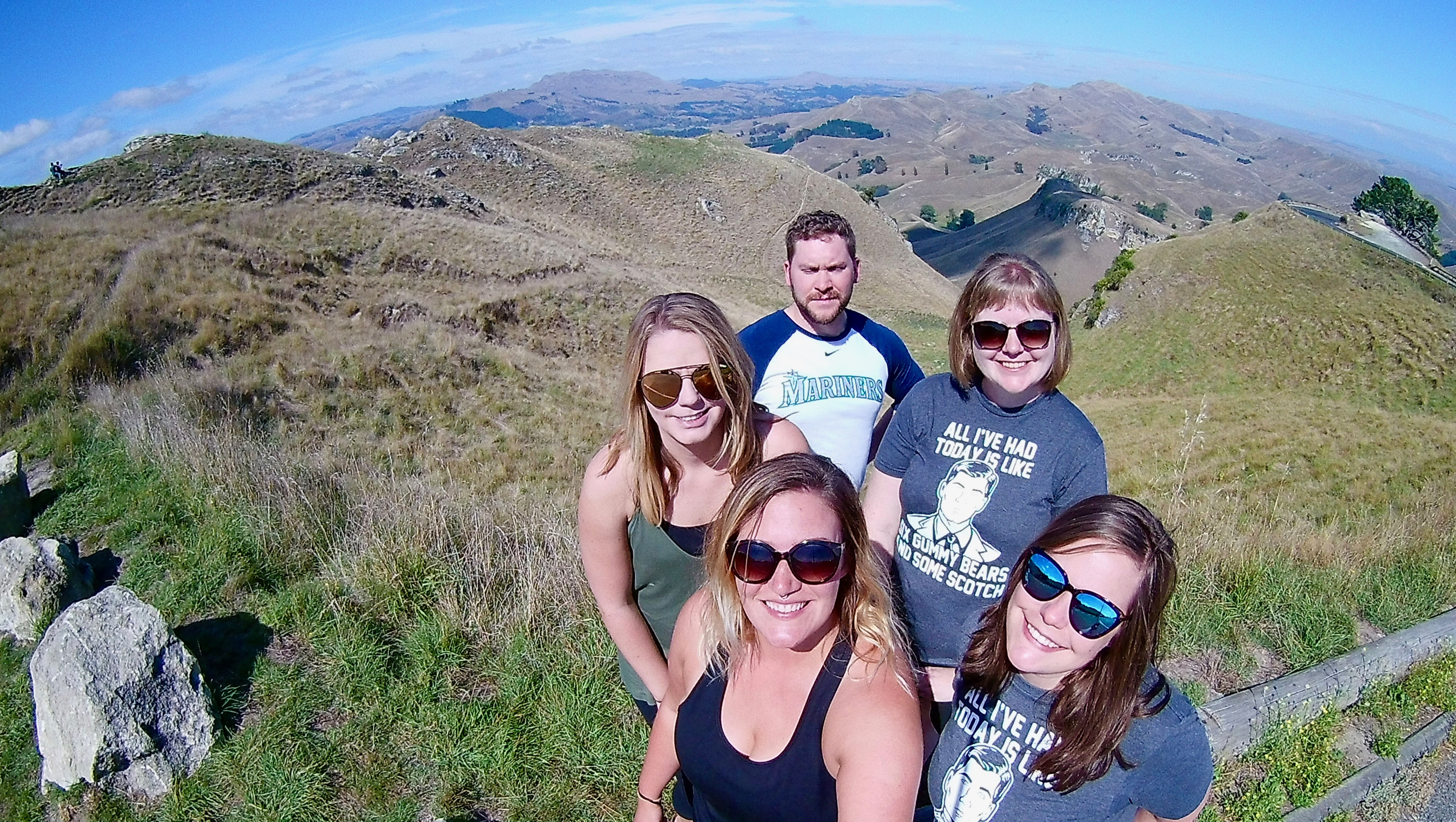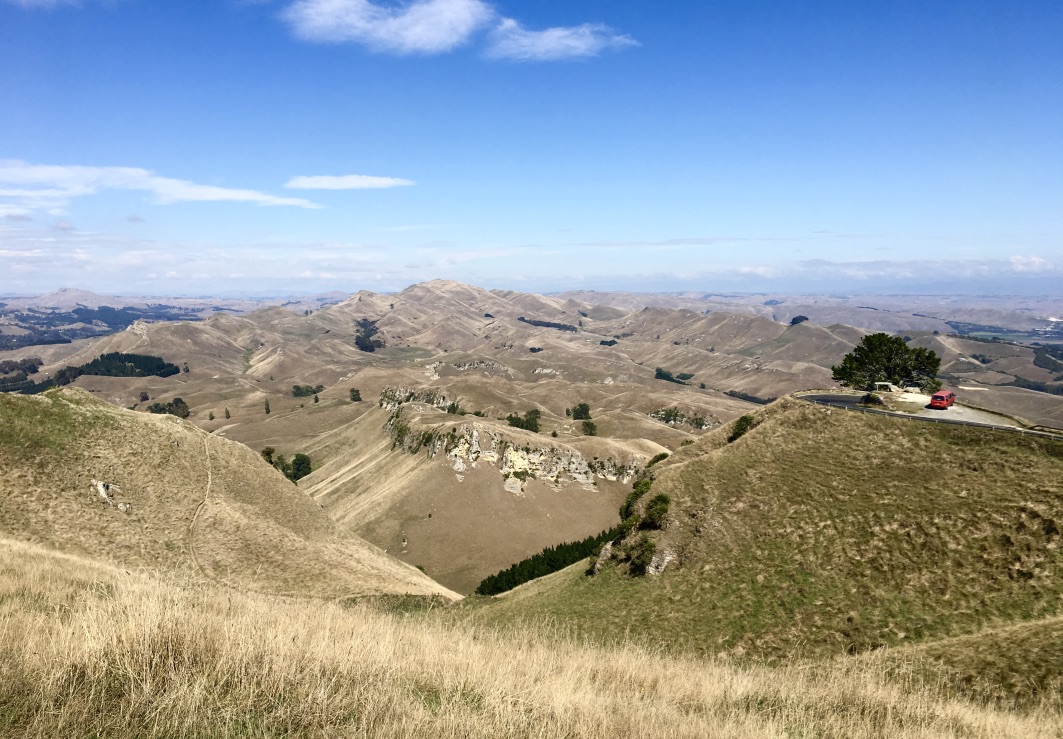 Day Seven : Wellington
Knowing one of our team was leaving later that night, we had a full day of museums and mountains planned as a sendoff. It was pouring and windy, which we are used to Seattle, but not looking forward to on the trip. We stopped by Karaka Cafe for breakfast, and it was probably the best breakfast we had the whole trip.
You could easily spend a whole day in the Te Papa Museum, but we only had time for a few hours. Please don't skip this if you're in Wellington. Te Papa and Waitangi are the 2 best places to learn about local history and Maori culture. We found more coffee and gelato (we've got a knack for that) before heading up to the Mt Victoria lookout. While they weren't able to get the views, it did make for some pretty hilarious photos through the grumbling.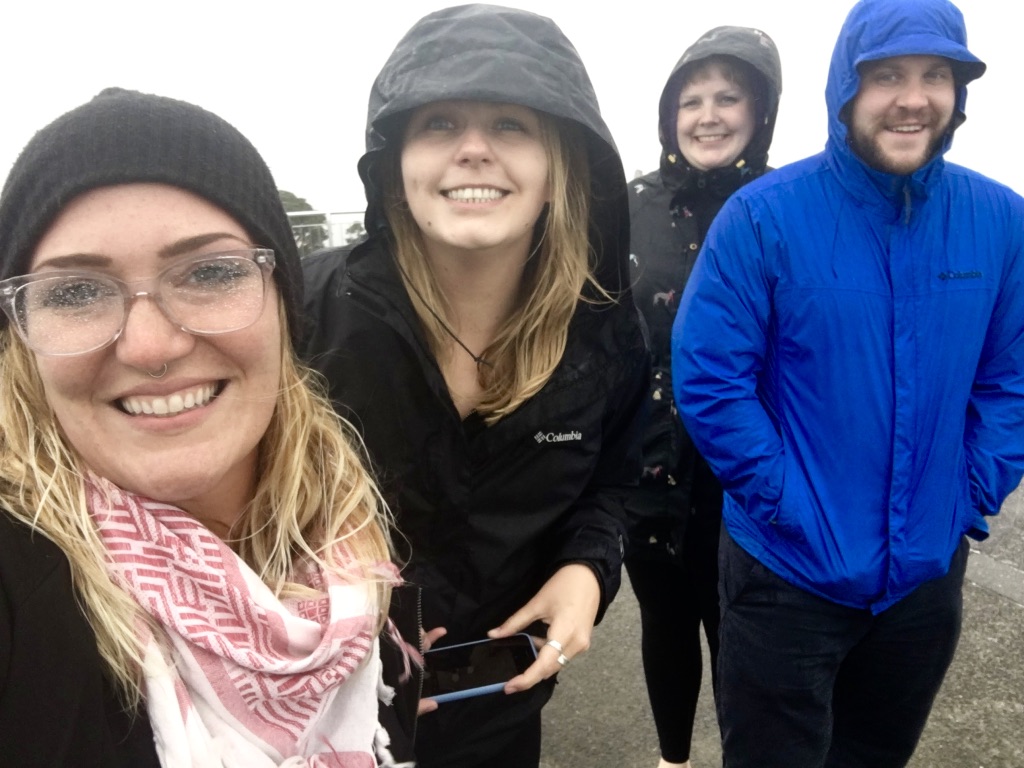 We said goodbye Dennis and ordered heaps of food on Uber Eats and had a Netflix night since we had to be up at the ass crack of dawn for our flight to the South Island.
It was a wild and crazy week on the North Island, but little did we know the South was going to give this week a run for its money. Stay tuned!