I had been in Auckland for all of 72 hours when we decided to take our first adventure. No sense in wasting any time.
A mere 45 minute drive from Auckland lies Piha, a bay in the Waitekere Ranges on the western side of the island. Luckily, Hannah had just recently purchased a car, making adventures like this much more plausible.
You'll pass through the reserve and up and over the mountains. You drive down steep and narrow streets to the shore. As you go around each twist and turn, you'll catch a glimpse of this little hidden treasure.
Once you arrive at the shore, there is a small parking area. And in a second, you're on the beach. The shallow shore stretches for what seems like miles into the sea. This is one of the main surfing beaches in the area, so you're sure to find a few surfers just past the break.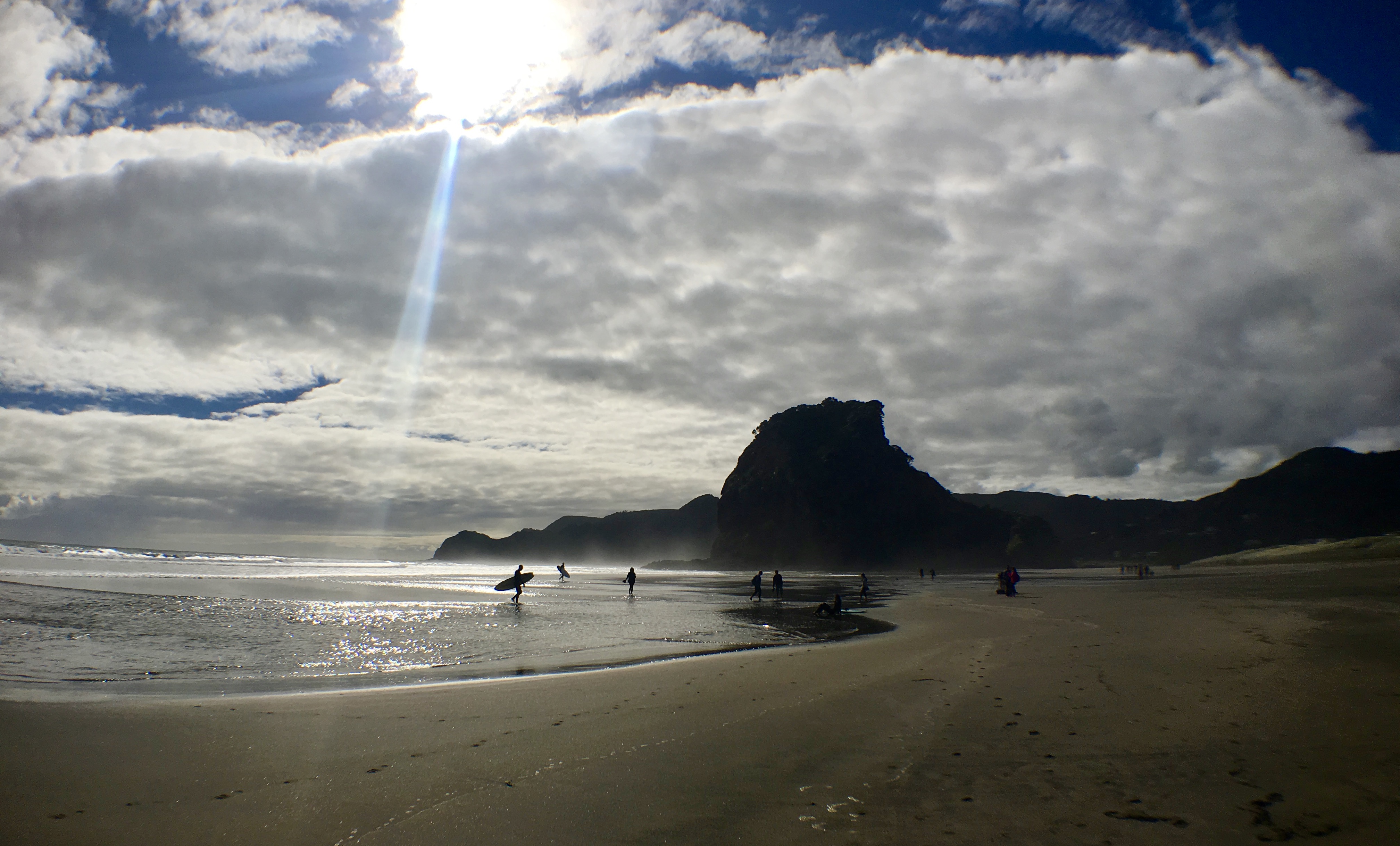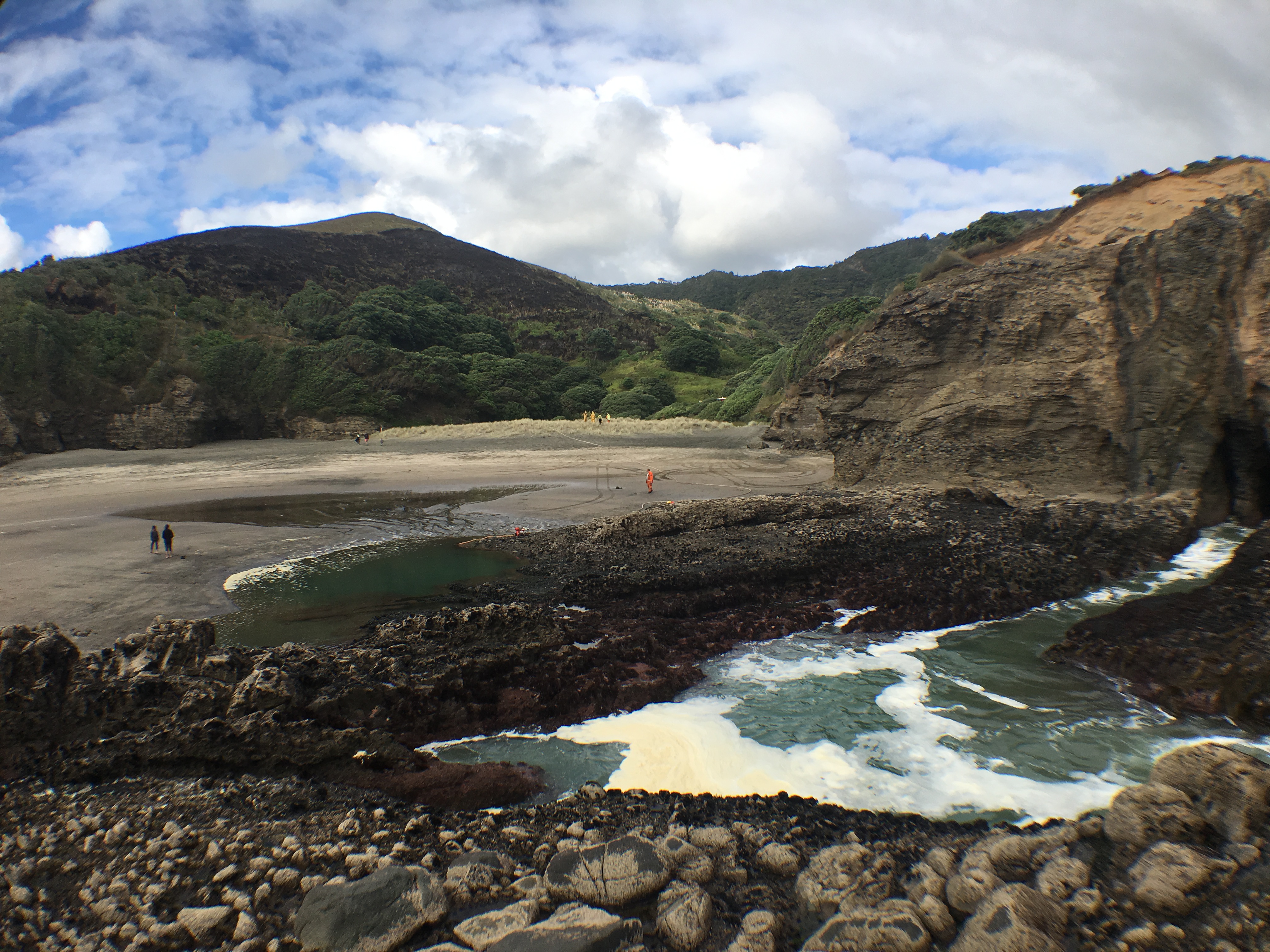 There are huge boulders towering over the beach and plenty pf places to climb. Most of the places allow you to climb at least halfway up, but there are warnings to go any higher. Don't threaten me with a good time.
But seeing as I was in flip flops (called 'jandals' here), it didn't seem like the best idea to tempt fate and opted out, saving those adventures for another trip.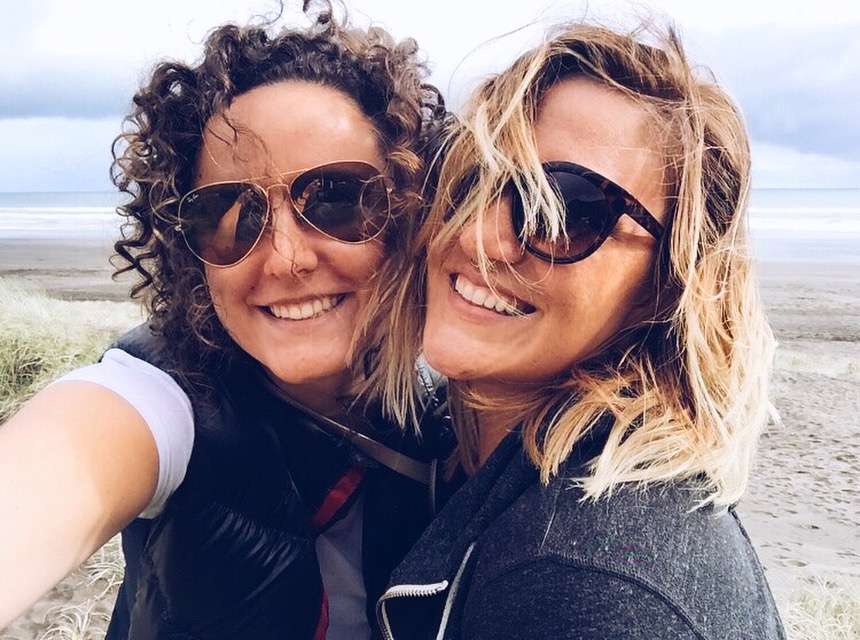 We hiked around the rocks a bit to catch some new views. And coming from Seattle winter, my little feet are used to comfy boots and cozy socks.
But on this day, I was hiking across barnacles. Barefoot.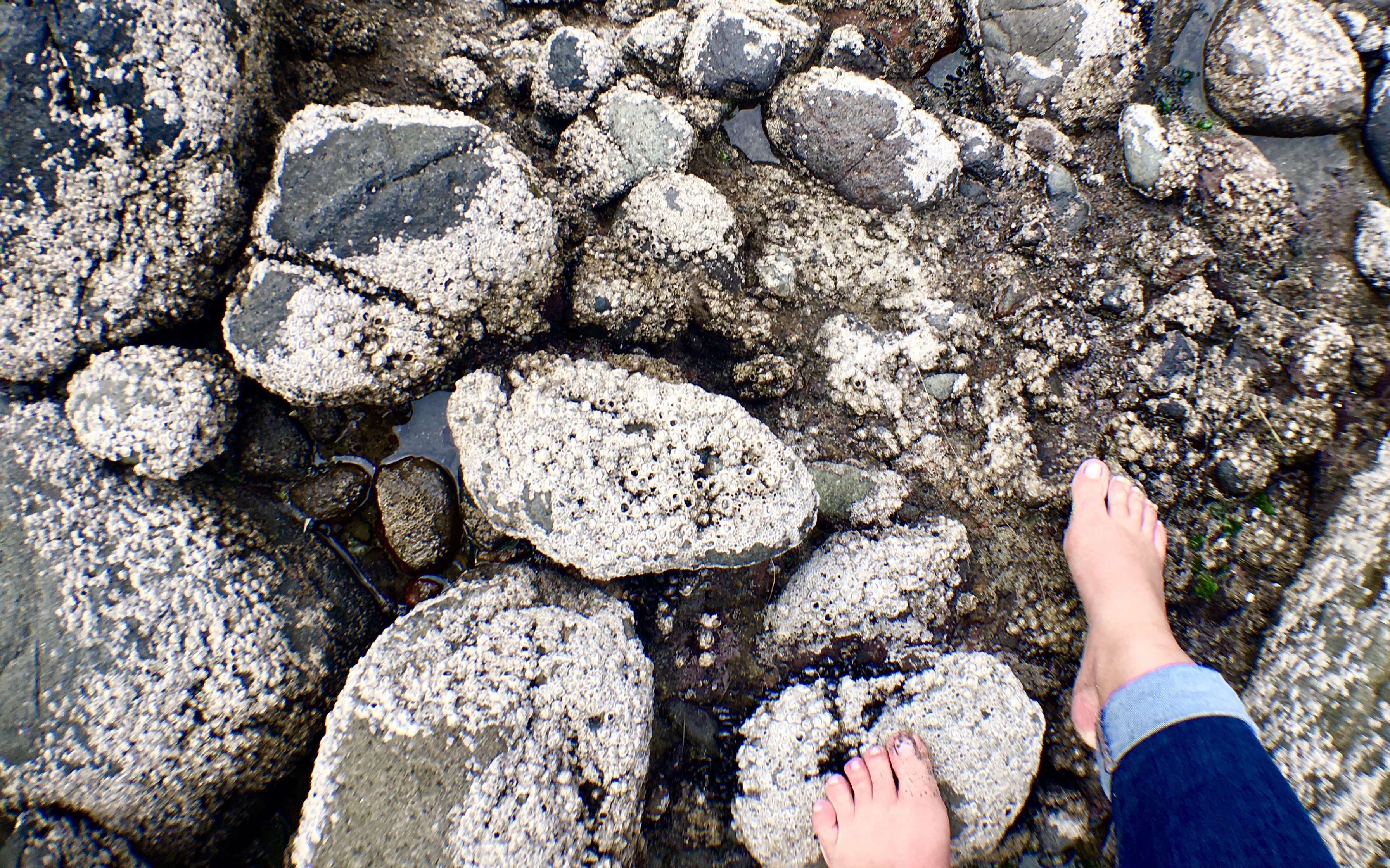 I was coerced into the hike to Kitekite Falls with the promise that it only a 10 minute walk. Considering I was in jeans and rather inappropriate footwear, I felt fully unprepared for much more than that. But I'll pretty much never say no to a waterfall, so off we went.
At the entrance, there is a small stand to scrape and rinse your feet to protect the forest from a pathogen that is putting the Kauri trees at risk. They take conservation very seriously here in New Zealand. Which is a good thing.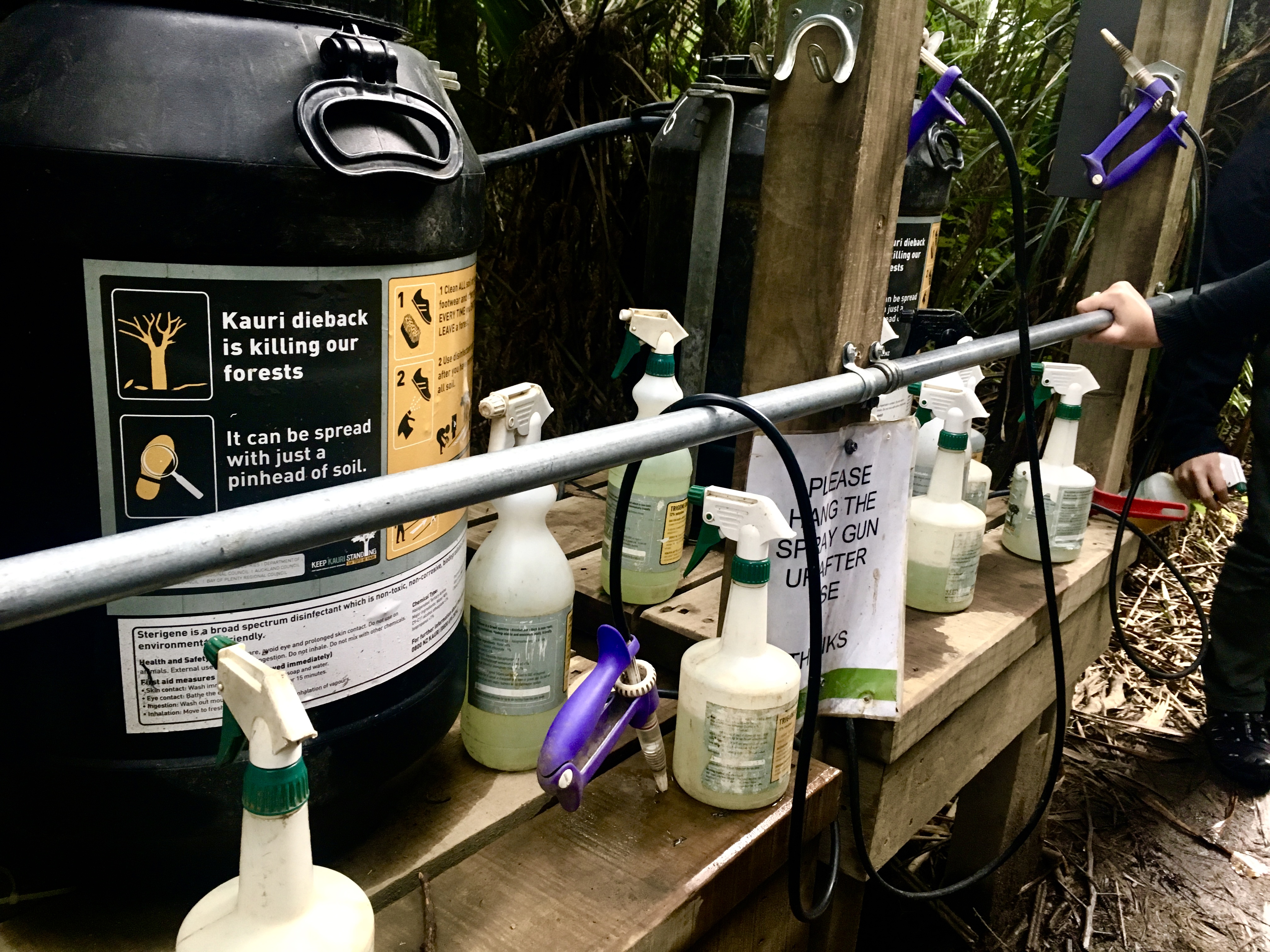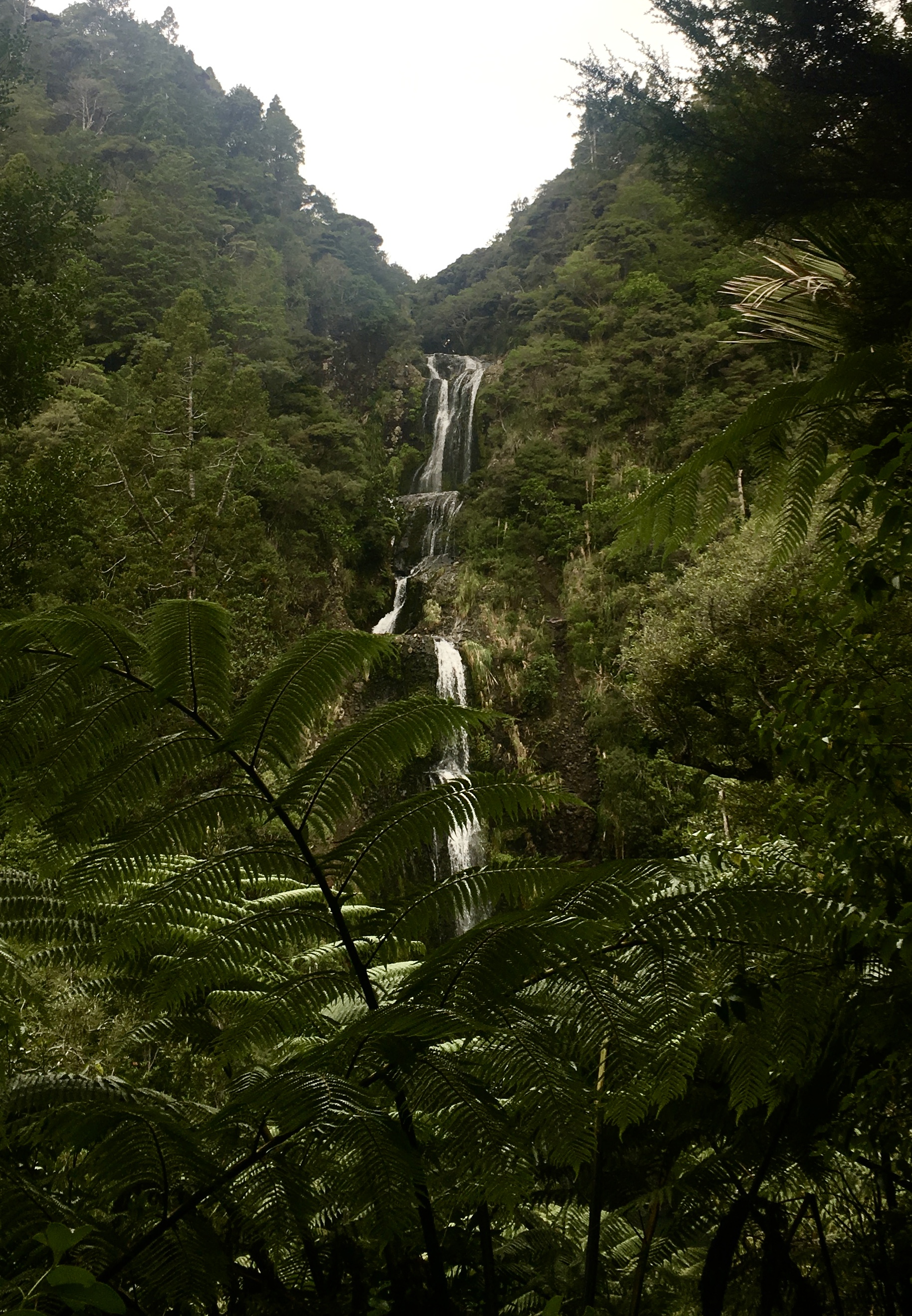 Nearly 40 minutes, a few hundred feet of elevation gain, and a minor rain burst, we traversed the final corner down wooden steps to the base of the falls.
I mean, I guess it was worth it.
Bear in mind – this is not actually tough hike at all, I was just being a baby about it because I like to be prepared and have proper equipment and attire. No one likes to hike in jeans. Especially in humidity.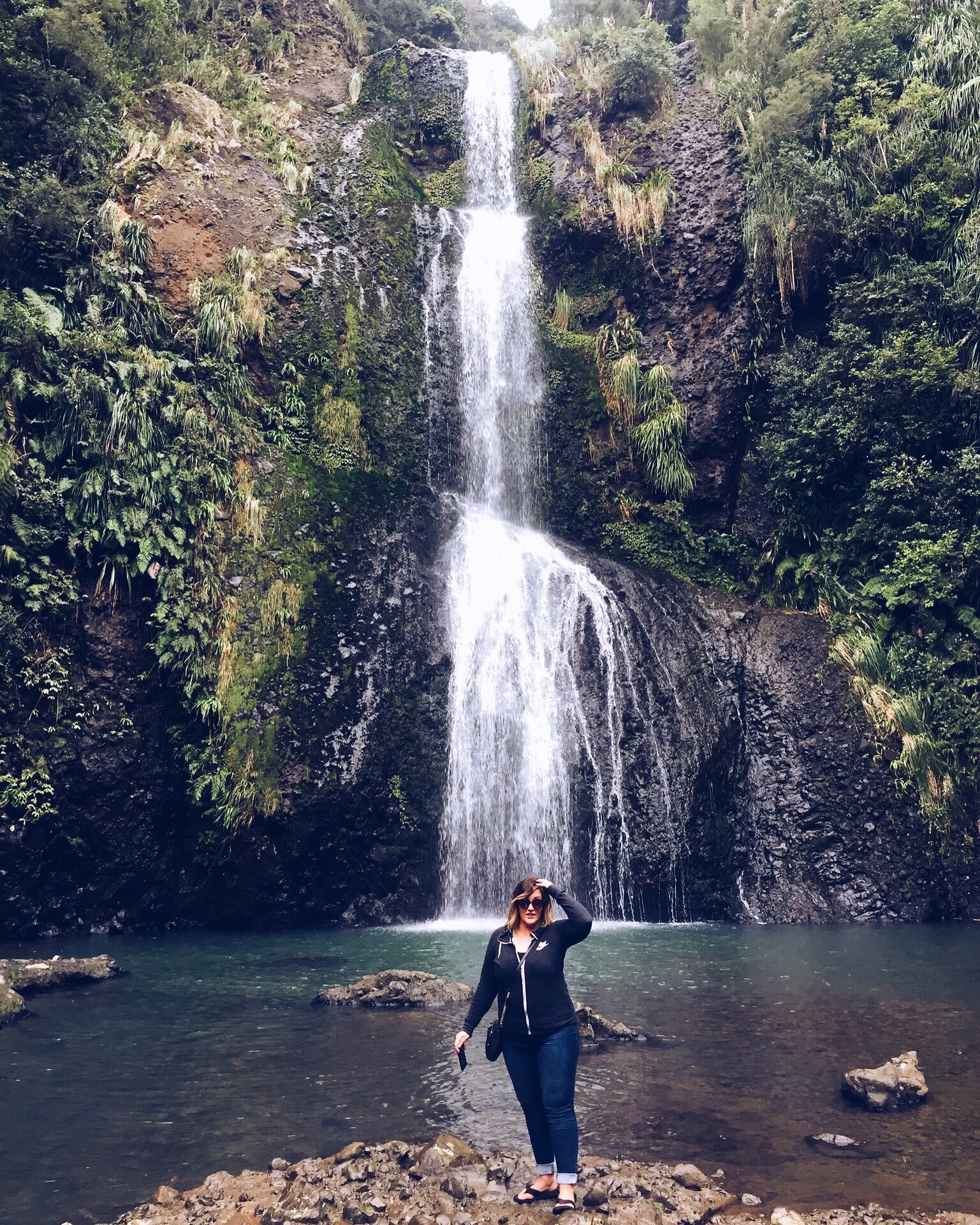 But I would absolutely recommend this if you make it out to Piha.
At the top of the multi-tiered falls (not pictured because it wouldn't all fit in one shot) there are apparently a few swimming holes. You bet your ass I'll be back here in the summer. I mean, a swimming hole perched atop a waterfall? Twist my arm.

There is no doubt I'll be heading back here to stay for a weekend. There are little cafes, a place for burgers and beer and even a little library just across from the beach. I want to explore each trail and take in everything that I can of this place.
I knew that New Zealand was going to be gorgeous, but it seems to be effortlessly putting the rest of the world to shame.
Not bad for my 3rd day abroad.