Two girls met at Mardi Gras 8 years ago. Now we've spent 12 days together in a campervan across New Zealand's North Island.
But really, that is the story. Funny things happen when you travel – you connect to people in beautiful ways and end up on a 2 week trip in a Mystery Machine.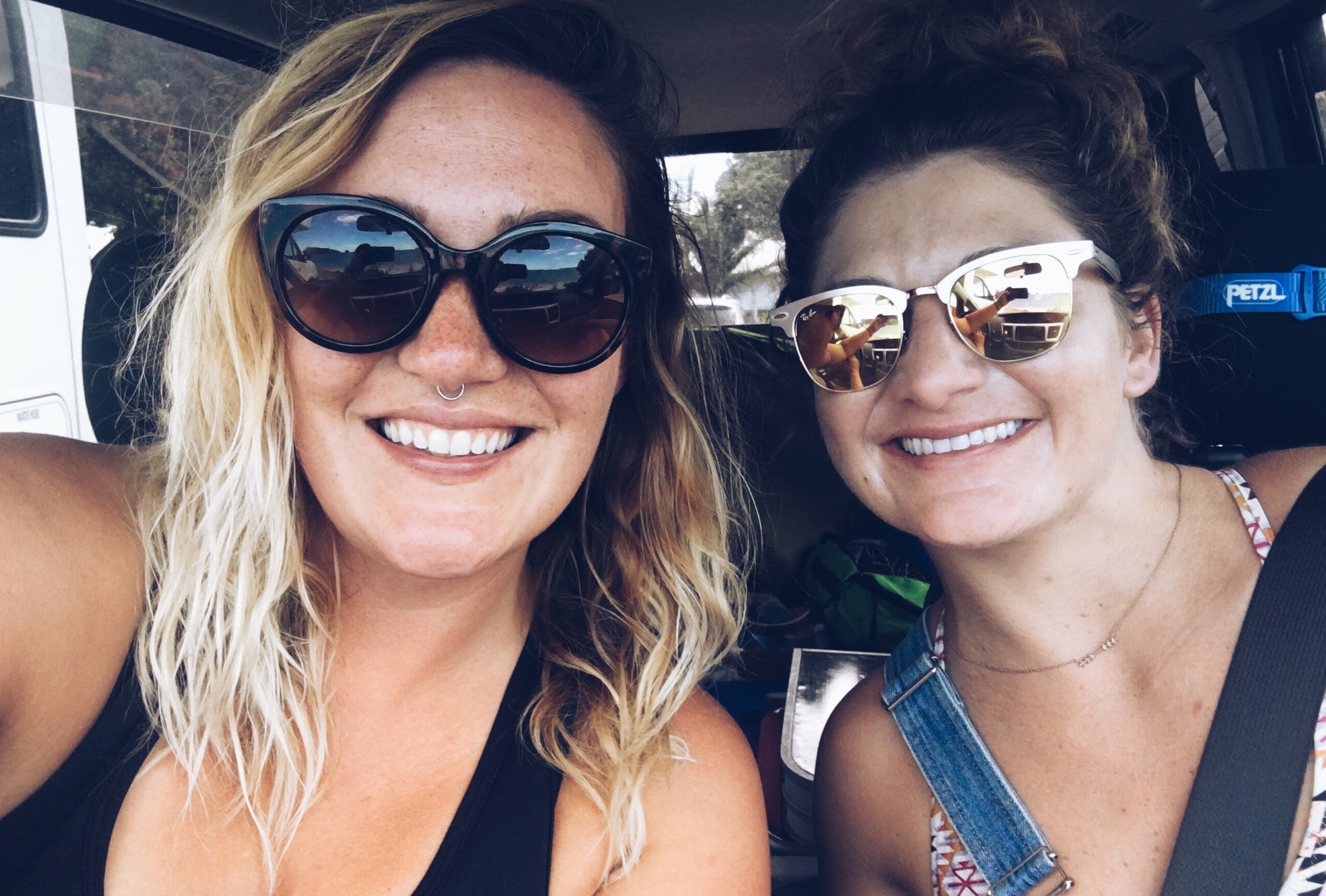 Knowing that she only had a short time to travel, we opted to focus on the North Island, rather than stretch ourselves too thin attempting both.
Paihia to Coromandel (via Takapuna)
Sarah picked up the van and came up to meet me in the Far North for Christmas. The place I was working at in Paihia was throwing a big Christmas party with all the travelers in town. After too much food, a few waterfalls, great company, and night swimming for Christmas, we headed out to start the journey.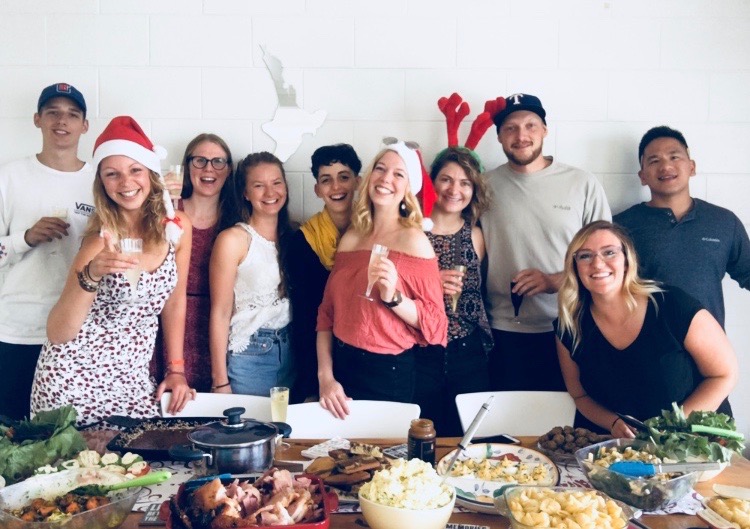 Instead of driving all the way to Coromandel in one day, we opted for a stopover in Takapuna (Auckland). We camped at Takapuna Beach and downed a few beers at Macs. There was probably some wine at the campsite too (which will become a recurring theme).
After that, it's only a 2 hour drive to the Coromandel. We decided to spend our first night up in the mountains up in the Coromandel Ranges.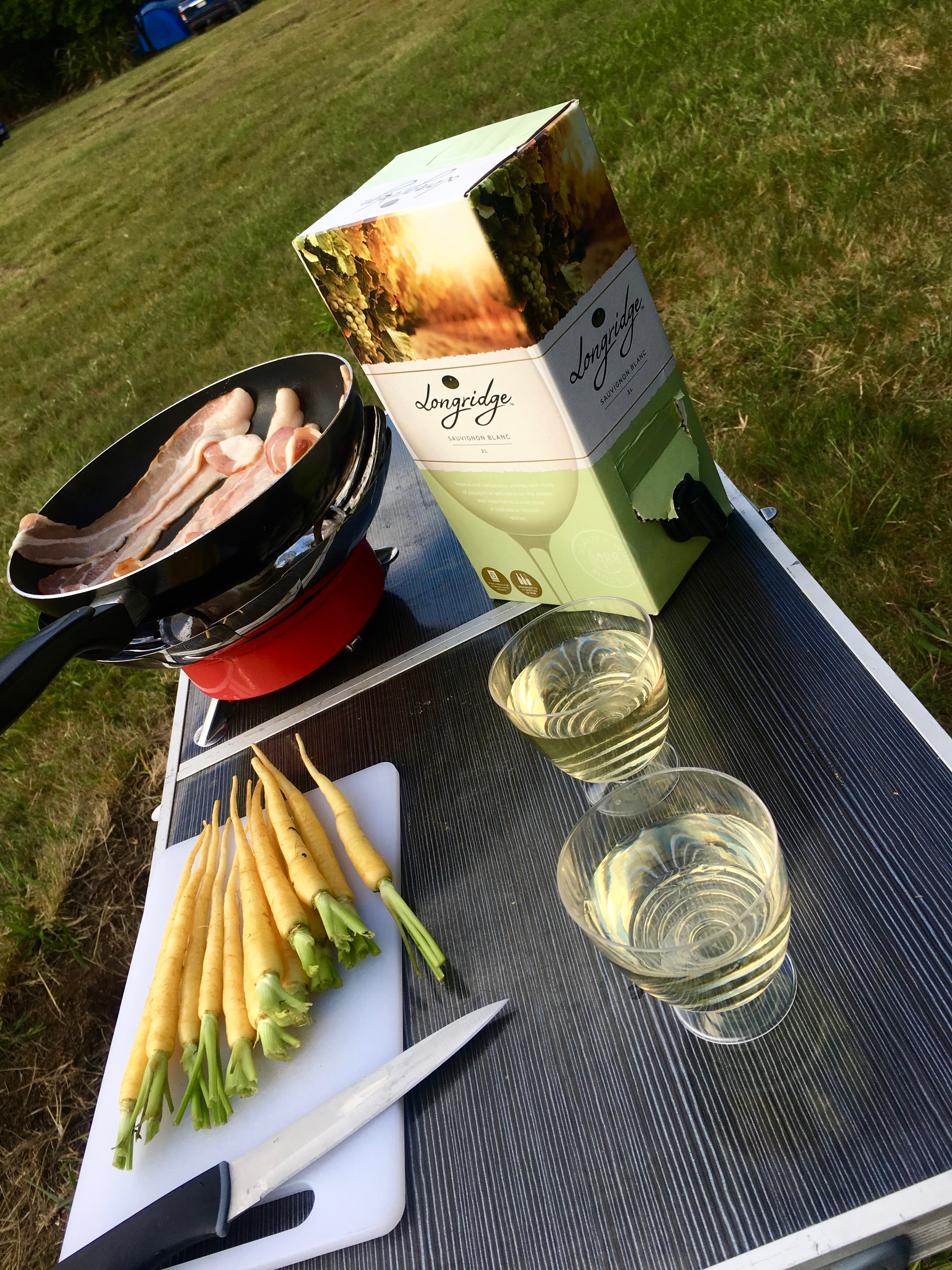 We did some hiking (my knee is healing, but still a bit fussy). The campsite, while minimal, was beautiful. We consumed large amounts of bacon and boxed wine while we watched the sun set behind the ridgelines of the mountains.
Coromandel to Tauranga
The next day we departed the mountain and made our way over to the other side of the peninsula. After a quick stop at Hot Water Beach (underwhelming and overcrowded) we spent the afternoon in Hahei.
The beach is gorgeous. We decided not to do Cathedral Cove because there were hoards of people everywhere. The only options were an hour wait for water taxi or an additional 6km up and over to the start of the trail. Instead, we had delicious pizza at Pour House  and an Apple Crumble Cider that was unlike any cider I've ever tasted.
Not a bad way to spend an afternoon.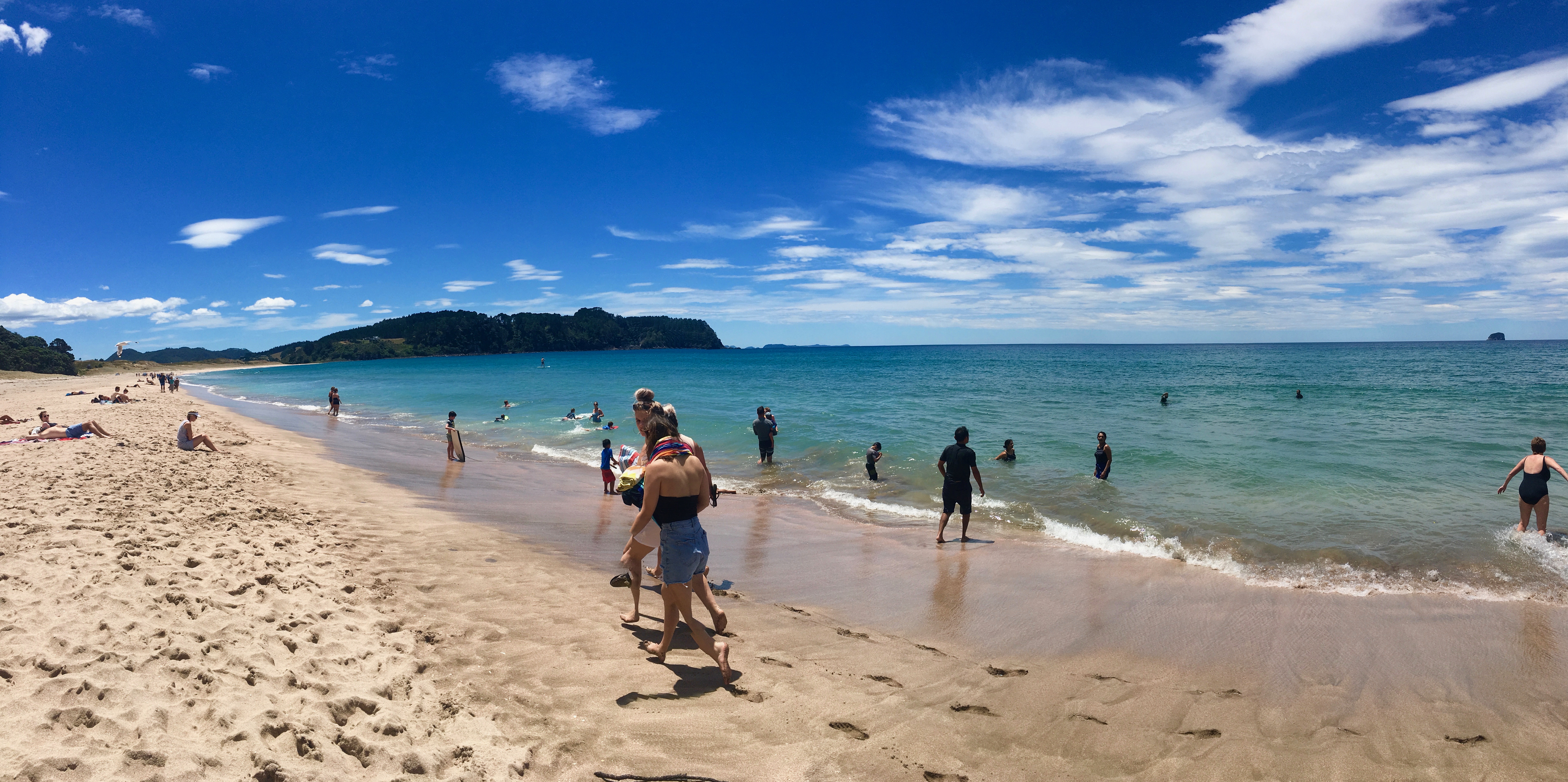 That night we camped at McLaren Falls Park on the recommendation of a friend back in Auckland. It did not disappoint and I cannot recommend this place enough. On your drive in, you'll pass the main waterfall, but there is plenty more to see in the park.
We picked our campsite and made friends with a few guys next to us. After dark (and a few too many glasses of wine and BBQ'd sausages) we all went to do the free glow worm walk in the park. Yes. Free glow worms. At a waterfall. It was magical.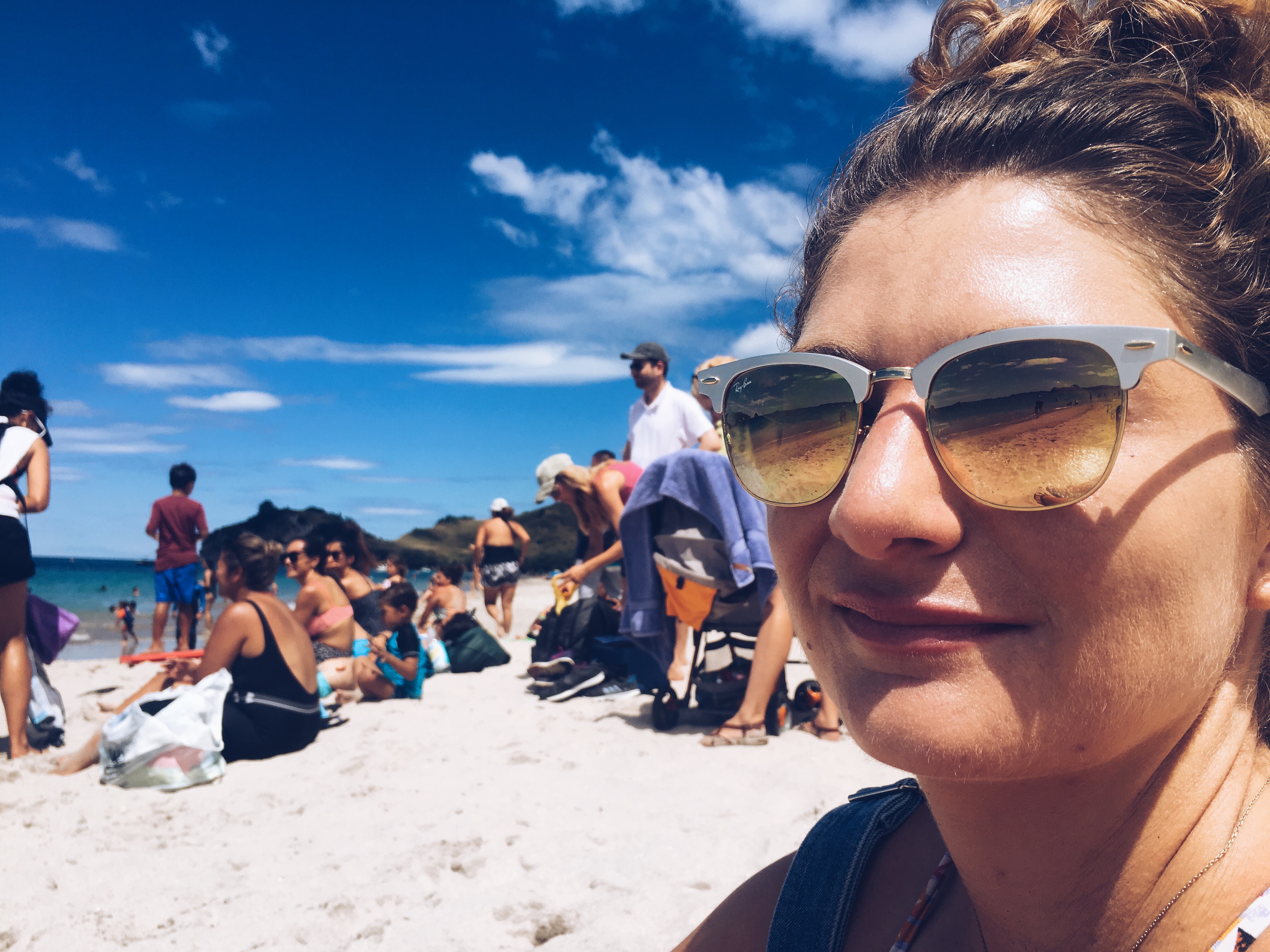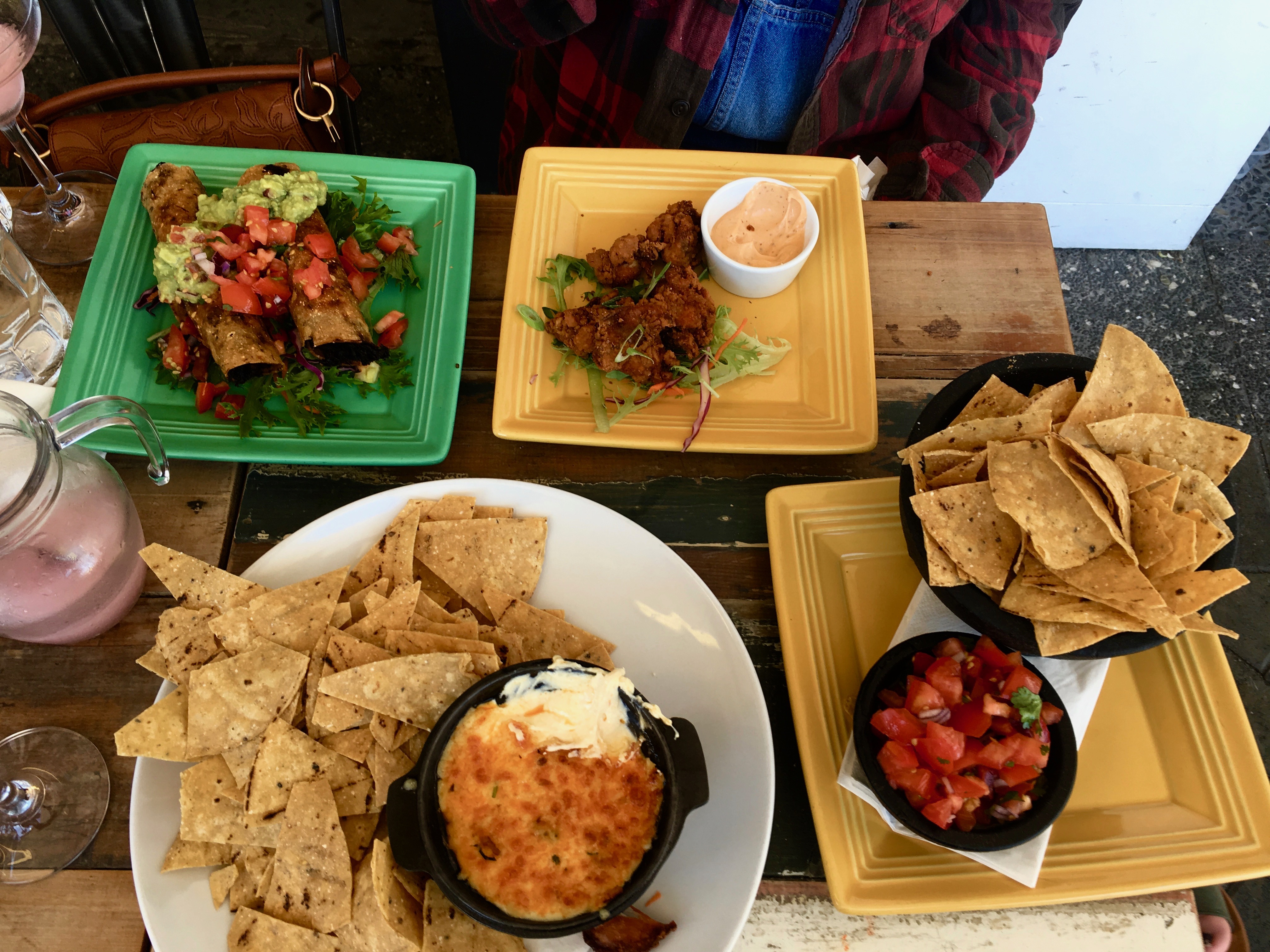 Nursing a bit of a hangover, we wanted to head into town to check out the sights. We lucked out with 2 nights at ArtHouse over the New Year. We also found the best Mexican food I've had in all of New Zealand called Barrio Brothers. Thank god. 
We met new travelers, ran into a friend from the Christmas party and rang in the new year together, fireworks and all.
Tauranga to Taupo (via Rotorua)
We said goodbye to our new friends and made our way through Rotorua to take in some 'geothermeral wonders'. Wai-O-Tapu is one of the main geothermal parks in the area which takes about an hour and a half to get through. It was one of the craziest places I've ever been. And the stinkiest.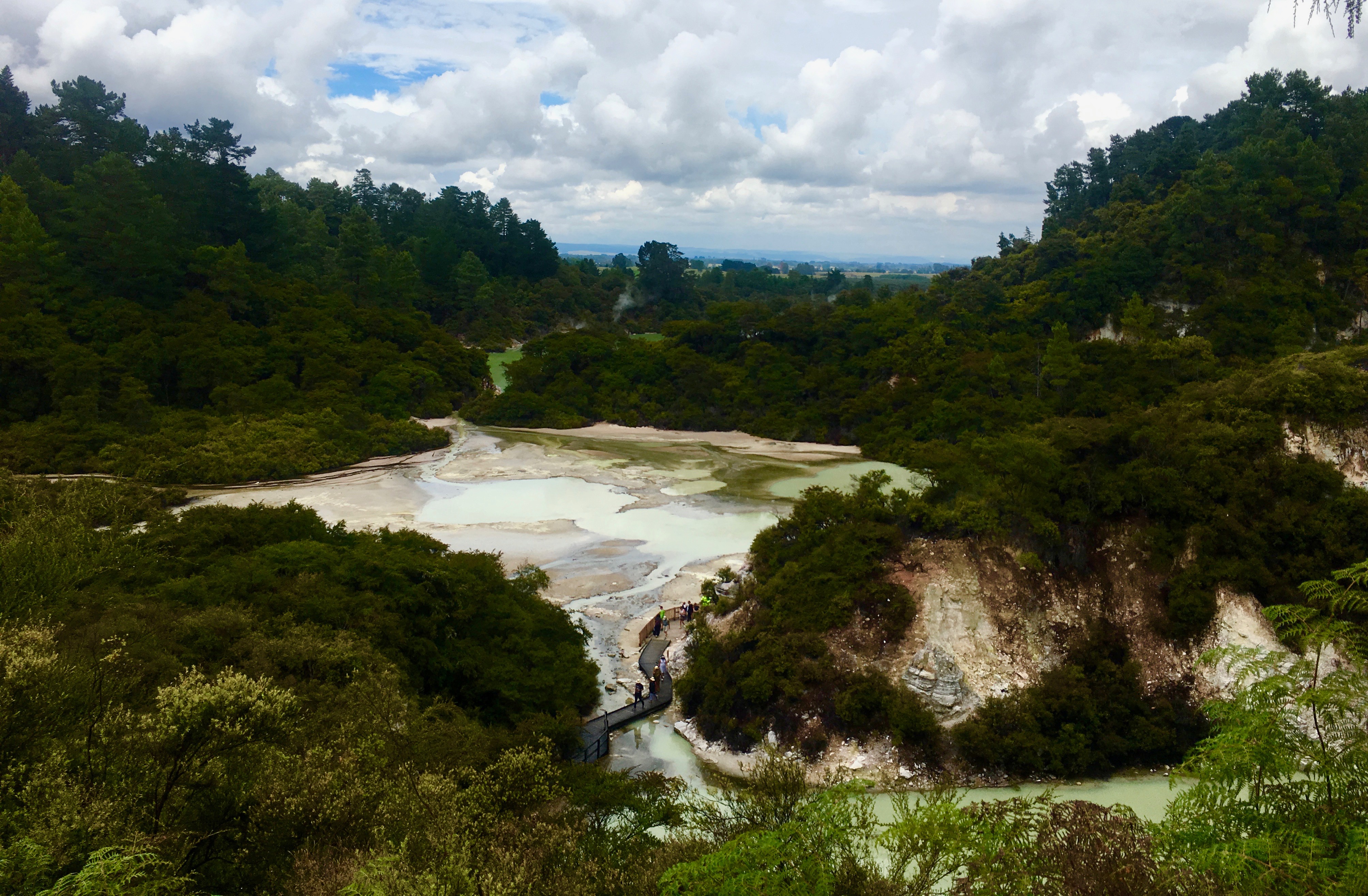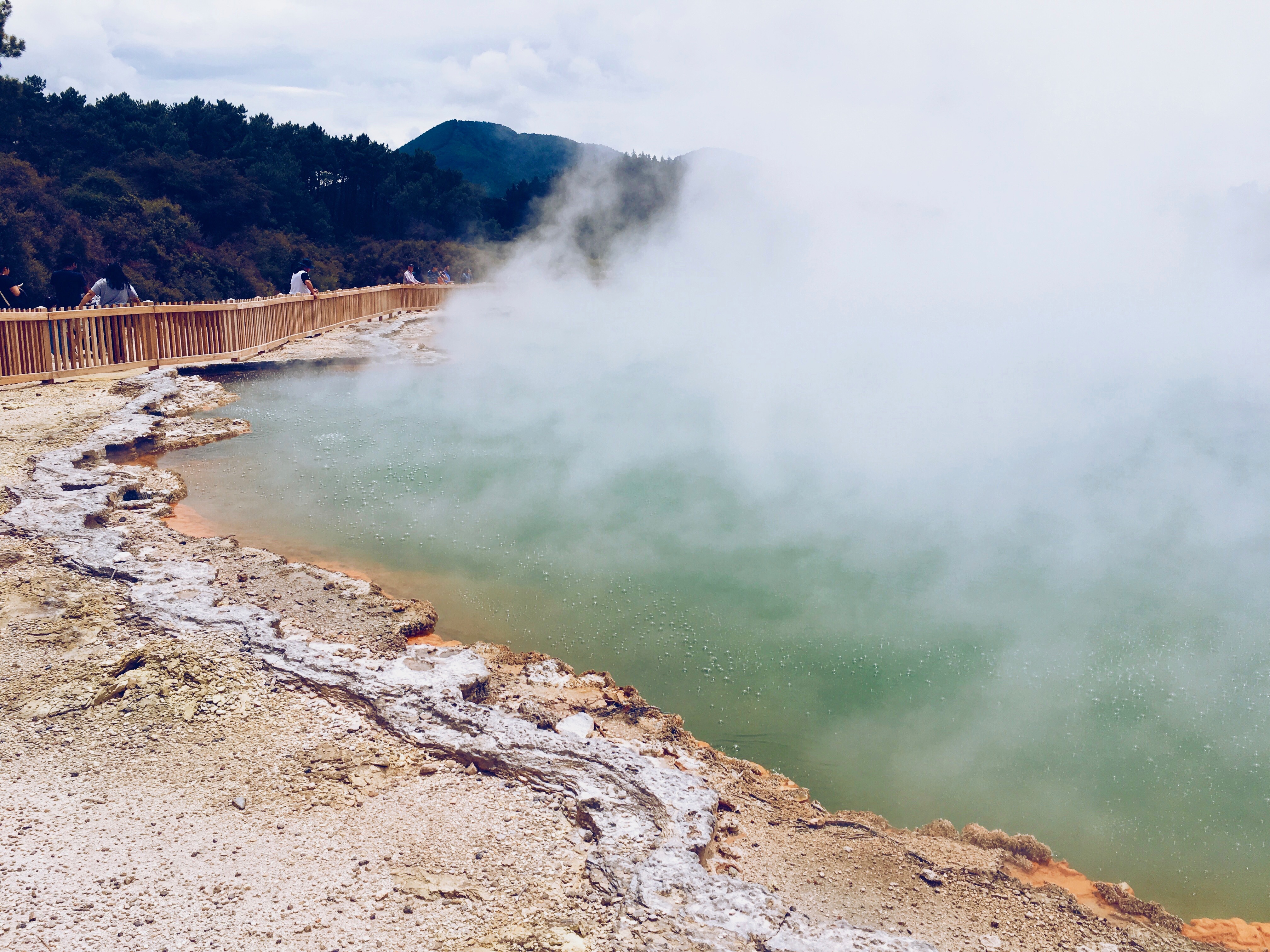 That night camped next to the lake at Cosy Cottage and basically had our own hot water beach just a short walk from the tent. The one thing they didn't warn us of was how hot we would be camping alongside it. We basically had our own personal sauna in the van that night.
We spent the day exploring Taupo. We grabbed a beer in town and watched the storm roll in. Then we took the long way around the lake to explore the Tongariro National Park and Whakapapa. The weather was junk but this place was still breathtaking.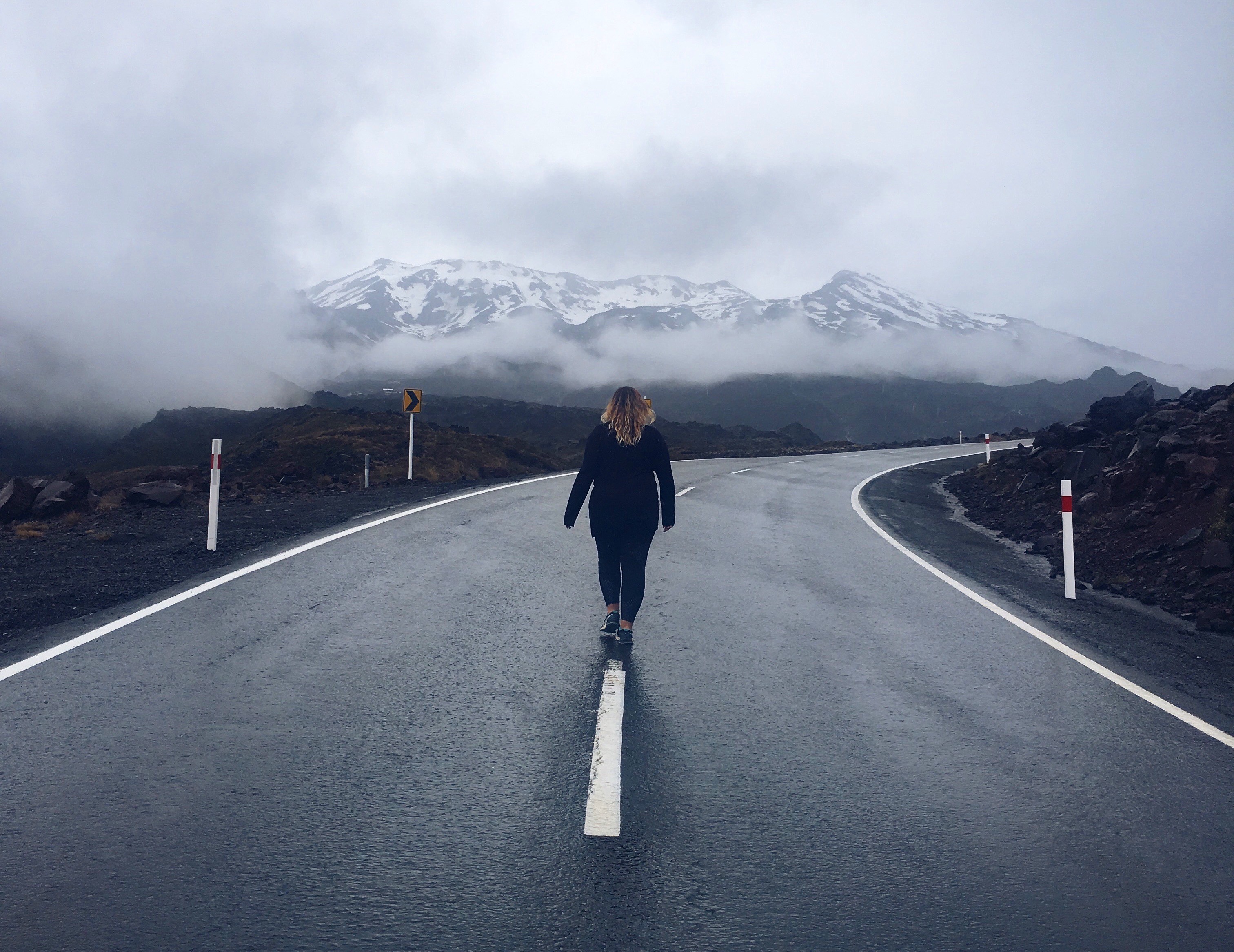 Although we paid for a second night in Rotorua, we opted for Lake Taupo Holiday Resort with hot pools and a swim up bar, which we made very good use of.
Taupo to Coromandel (again)
Our plan had been to drive all the way to Wellington for a night or two. After debating the journey (there was a possible coin flip involved), we decided we wanted more time in the Coromandel.
We drove back up the interior route of the peninsula and camped 45 min north of Coromandel Town at a place called Otautu Bay Farm. It was right on the water, allowing us to catch a pretty incredible sunset accompanied by our trusty box of wine. Don't judge.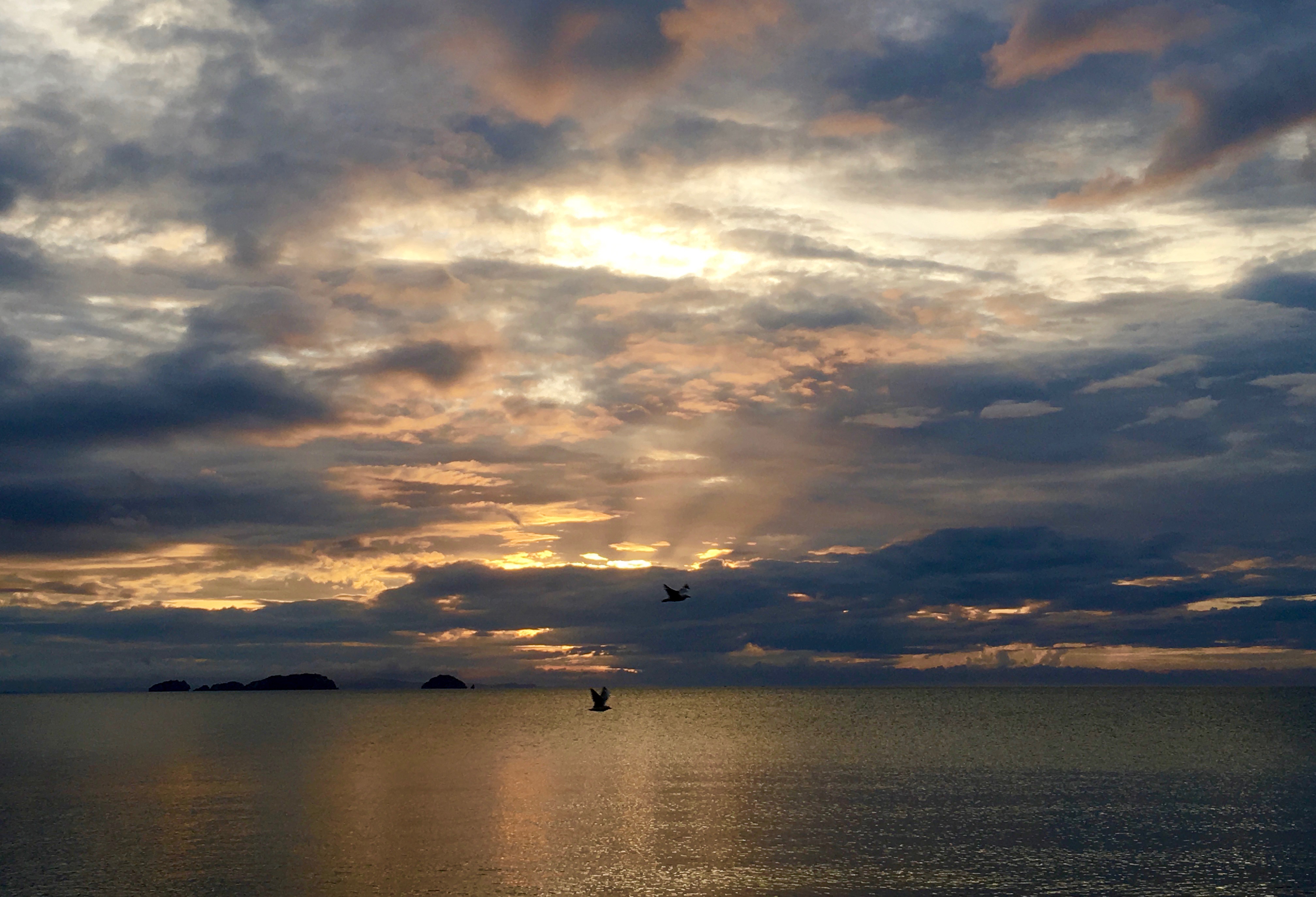 In the morning we picked up two French hitchhikers and headed back towards Hahei. The big tropical storm was rolling in, but at least that meant less people in town.
This time around, we had fully committed to Cathedral Cove, rain or shine. Nothing like a 2 hour hike in a tropical storm, but it was worth it.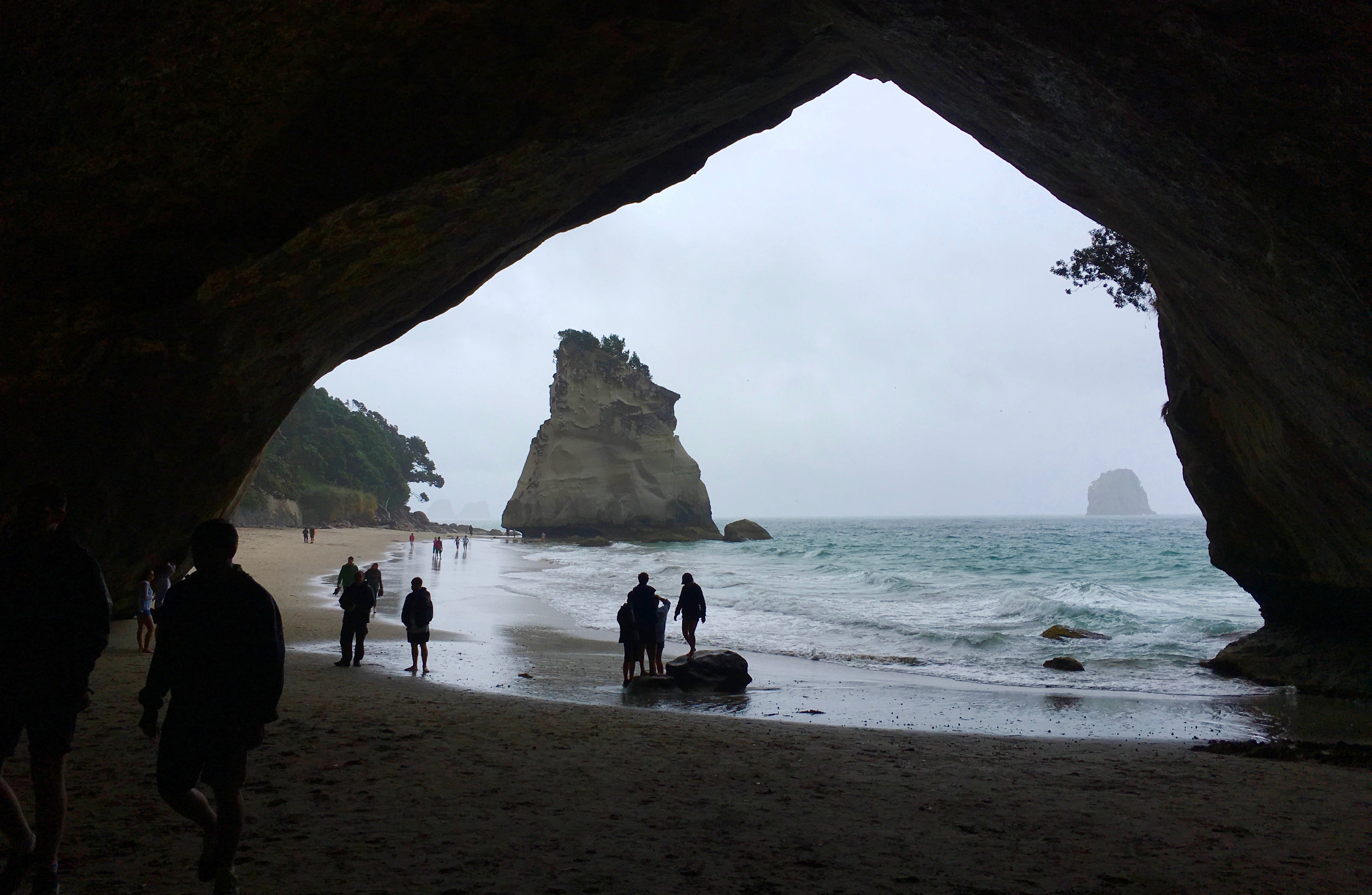 We followed up our hike with more well-earned pizza and cider at Pour.
Coromandel to Raglan (via Hamilton)
Rather than trying to find another place to camp, we decided to make our way over to Hamilton to meet up with some of our friends from Tauranga. We stayed in a junky hostel and attempted to find some good nightlife, with little success. When people say there is nothing to do in Hamilton, they mean it. 
But first thing in the morning we took off for Raglan (a huge surf spot). As soon as we arrived at main surf beach, we realized there would be absolutely no surfing in the storm.
Without much else to do in a surf town, we ended up drinking in the bar all day, even through a complete town blackout. Ahh feels like New Orleans again.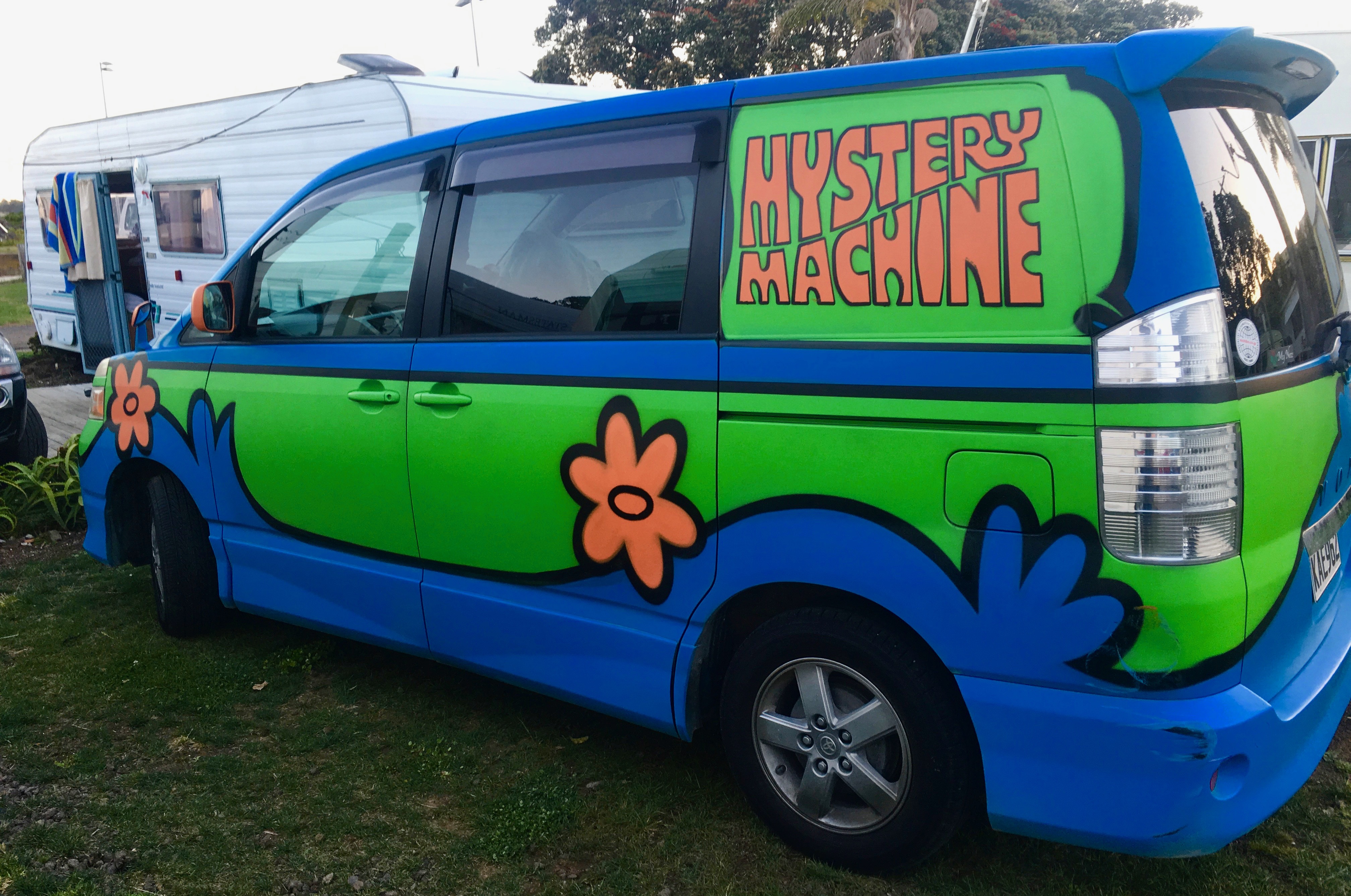 After our final night in the van, we said goodbye to our new friend, and started the journey back to Auckland. We dropped off the Mystery Machine and had 1 night to go out in Auckland.

It was a whirlwind trip filled with excessive amounts of laughs, more than our fair share of wine, great adventures. 
Check out our go-to Spotify playlists for your next road trip : Peach's Playlist and Roadtrip Singalong. Enjoy.
I couldn't be happier that Sarah made the trip, and can't wait to meet up for our next adventure.