Our time spent in Tulum wasn't all tacos and beaches.
Tulum Ruins
It was great having ruins right in town. We attempted to head in on an afternoon, but the ticket machine was broken and it was the hottest part of the day. The next morning we wanted to get there right as they opened, but we slept in and got there at about 11. I do not recommend 11am on a Sunday. It was absolutely packed and I am not a huge fan of crowds. But we did see a ton of iguanas and it was really beautiful.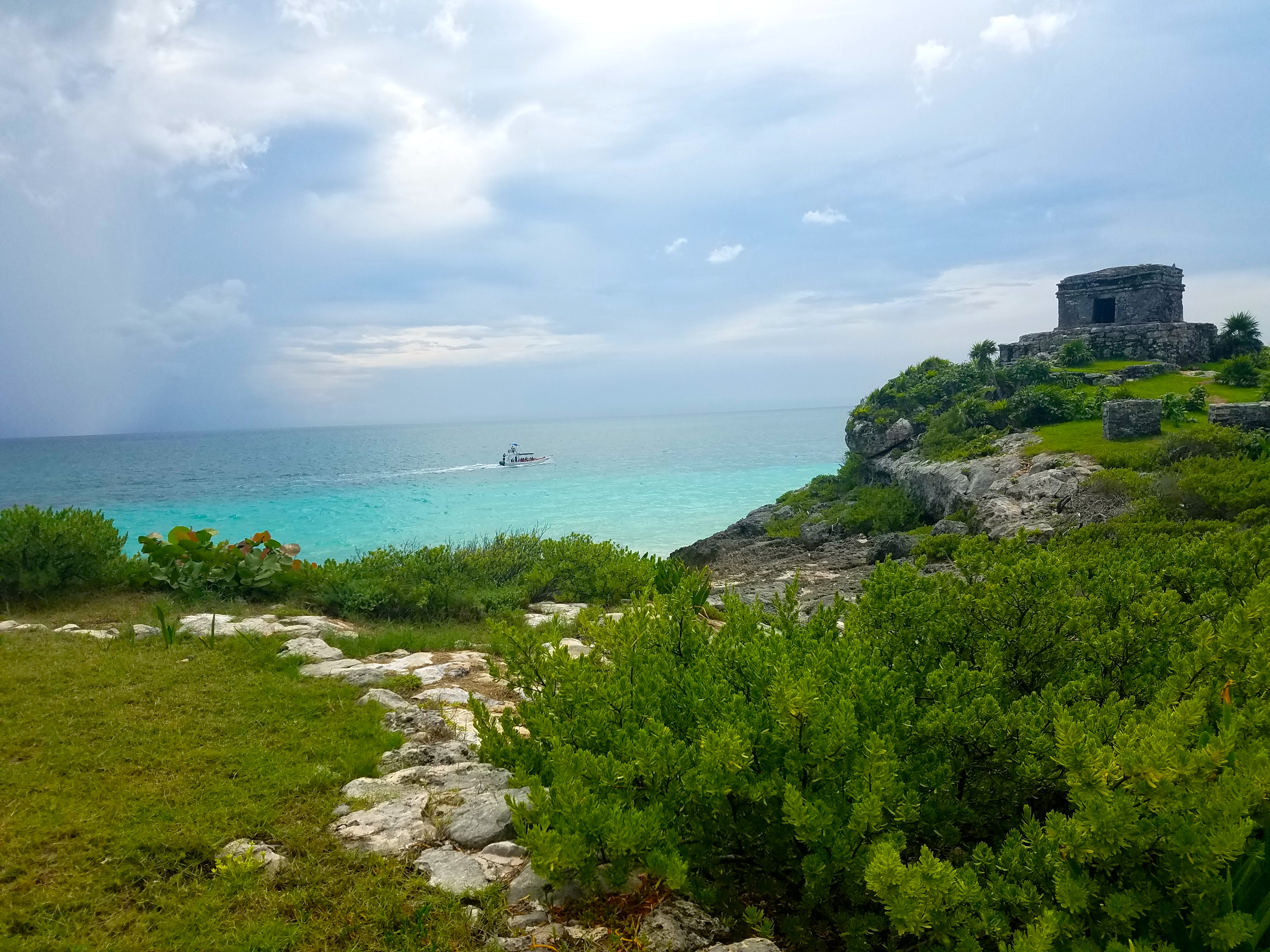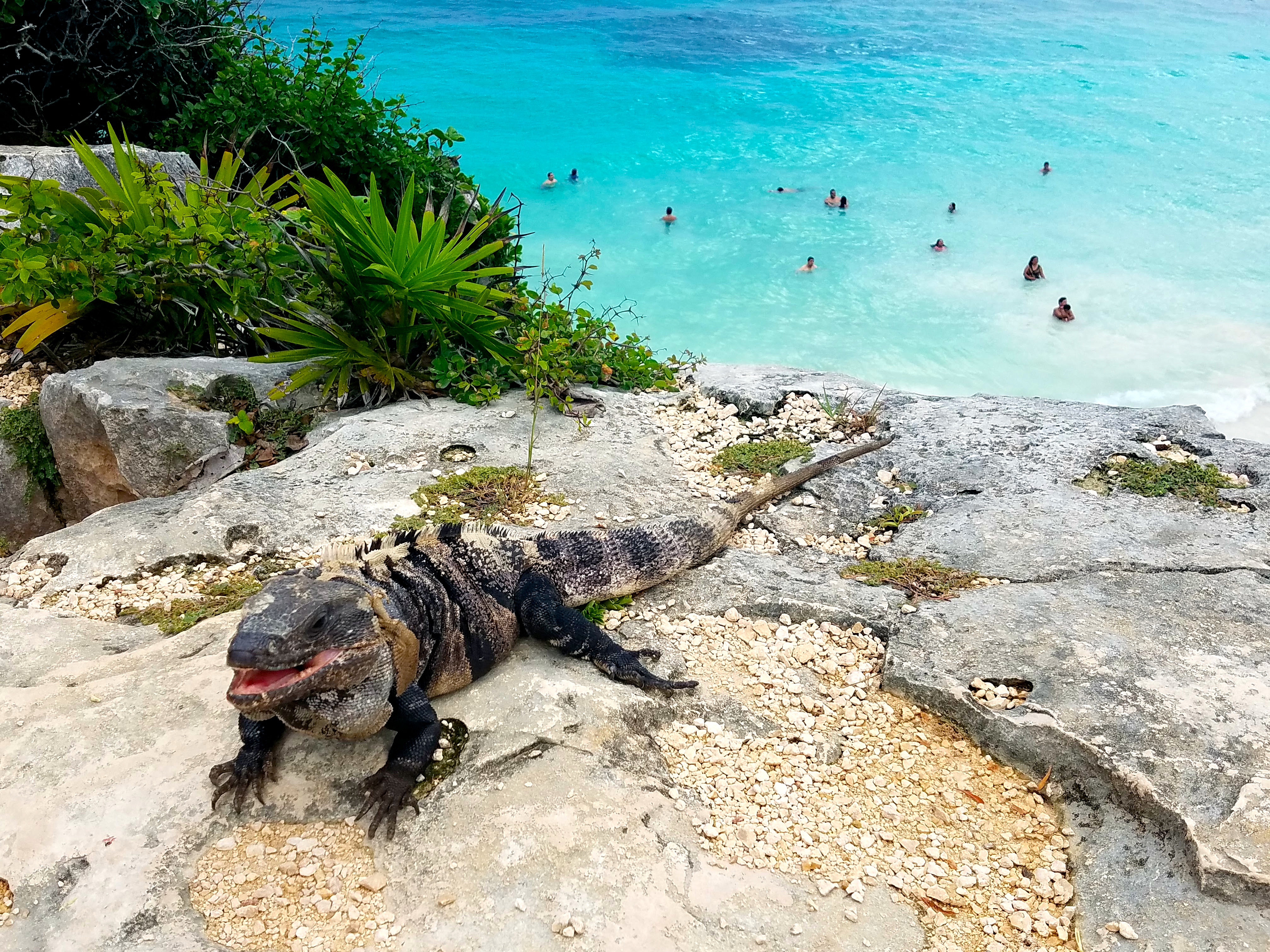 These ruins are Mayan, of course, but were actually built much later than those in Cancun. It is also one of the walled Mayan cities and the only one built on the coastline. This makes for great photos from the beach, so remember to bring your swim suit!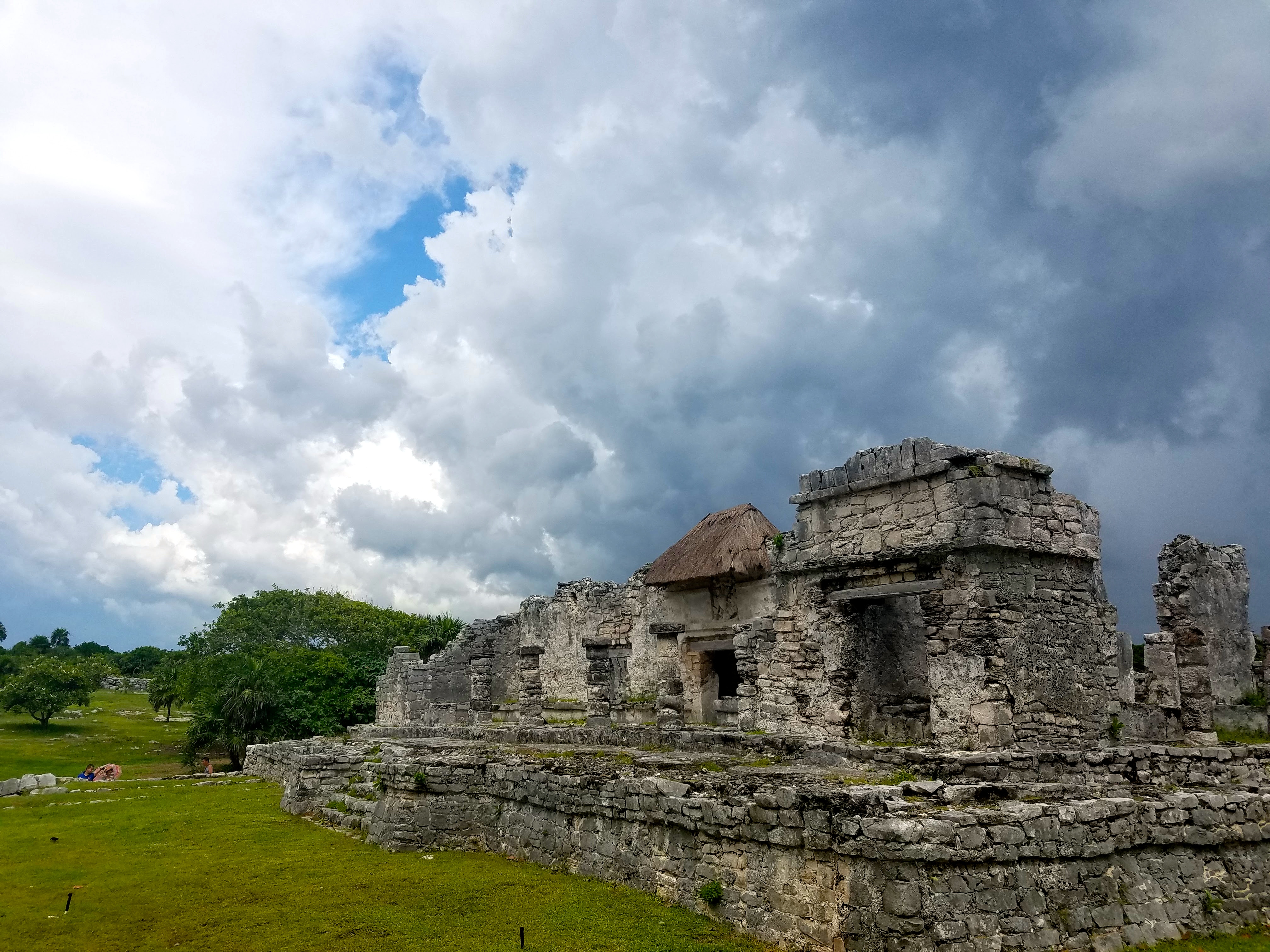 Here's a minor complaint : If you are going to take pictures in front of ruins, be my guest. We all want some photos, but please practice common courtesy. Do not stand on opposing sides of the walkway and then get irritated when people walk in front of your camera after waiting for you to take 47 photos from the same spot. Just be aware of your surroundings, especially when it's packed.
Coba Ruins
When I found information about Coba, we had no idea it was going to be one of the highlights of the trip. But we got up early and headed out to try and beat the heat. We failed. We were sweating buckets, but it was worth it.
The city is 40 min outside of Tulum, about halfway to Valladolid. This Mayan city was the largest in the area until the emergence of Chichen Itza about 500 years later. It's a large area and has only be excavated and accessible to tourism since the 1970s.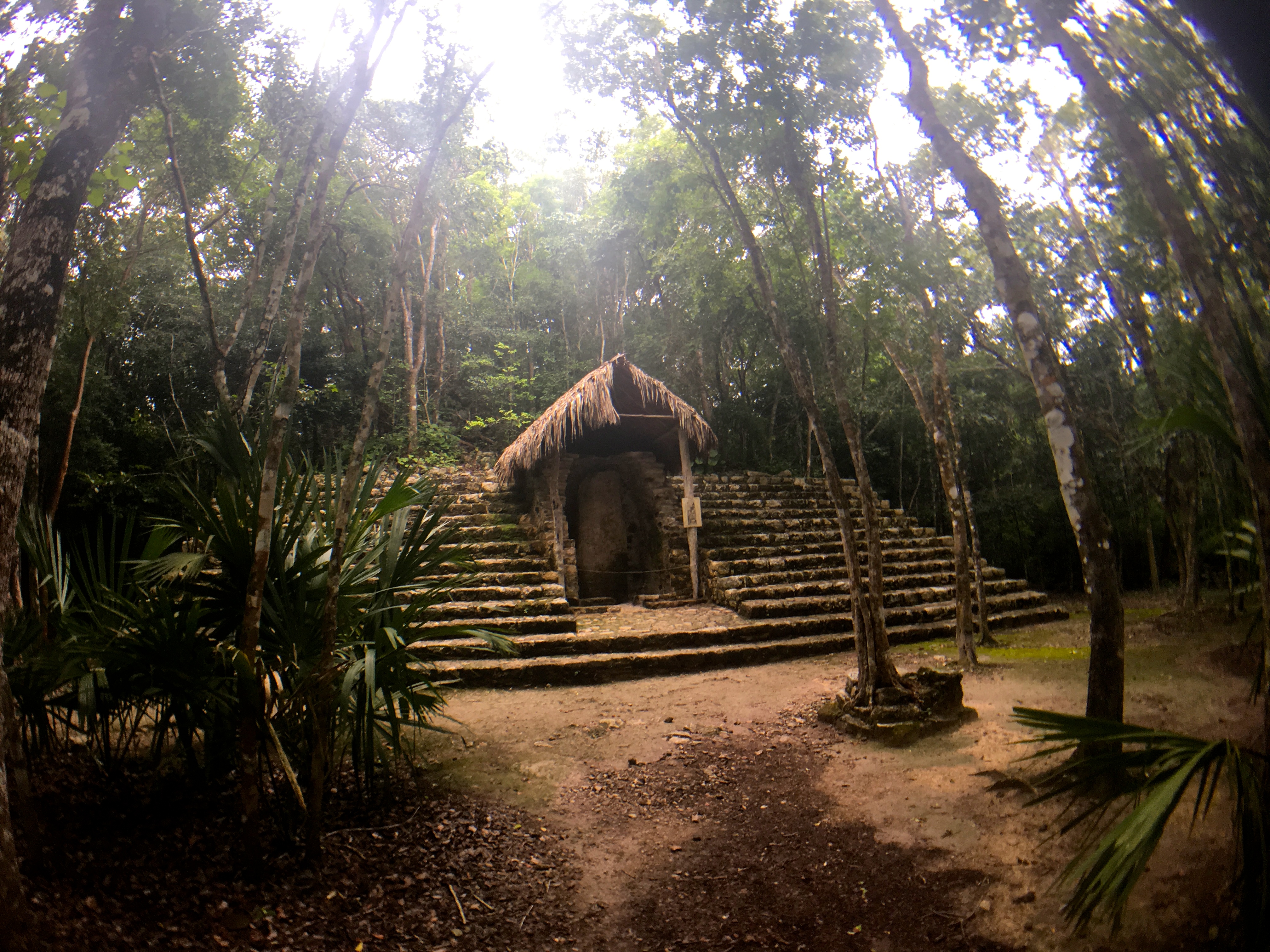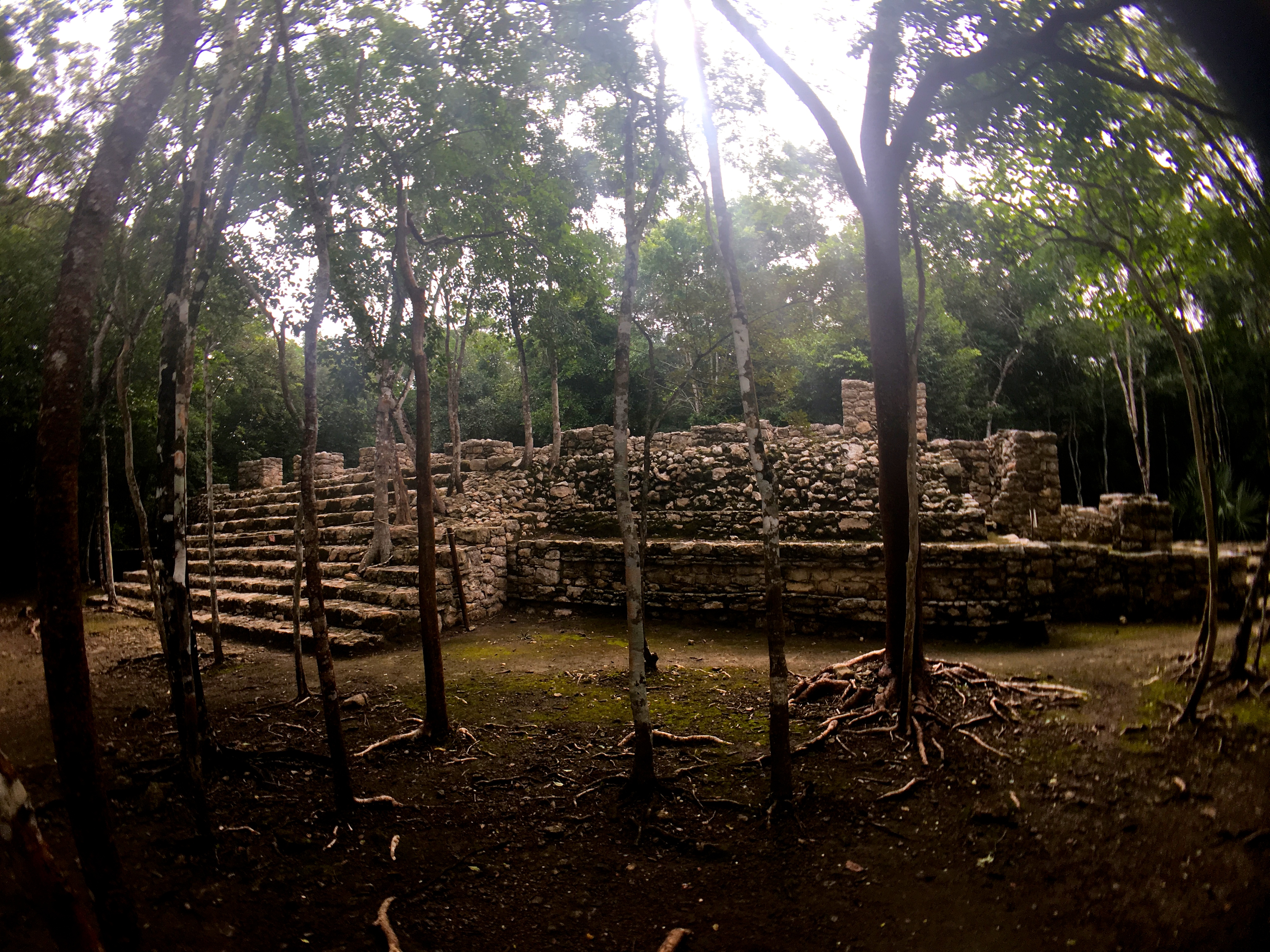 We opted out of paying for a guide and out of renting bicycles. We listened into other tours when they were nearby and walked through the jungle. I know we missed a bunch of info, but it's also kind of nice to just walk around the jungle alone. There was a giant spider incident, but I won't go into that.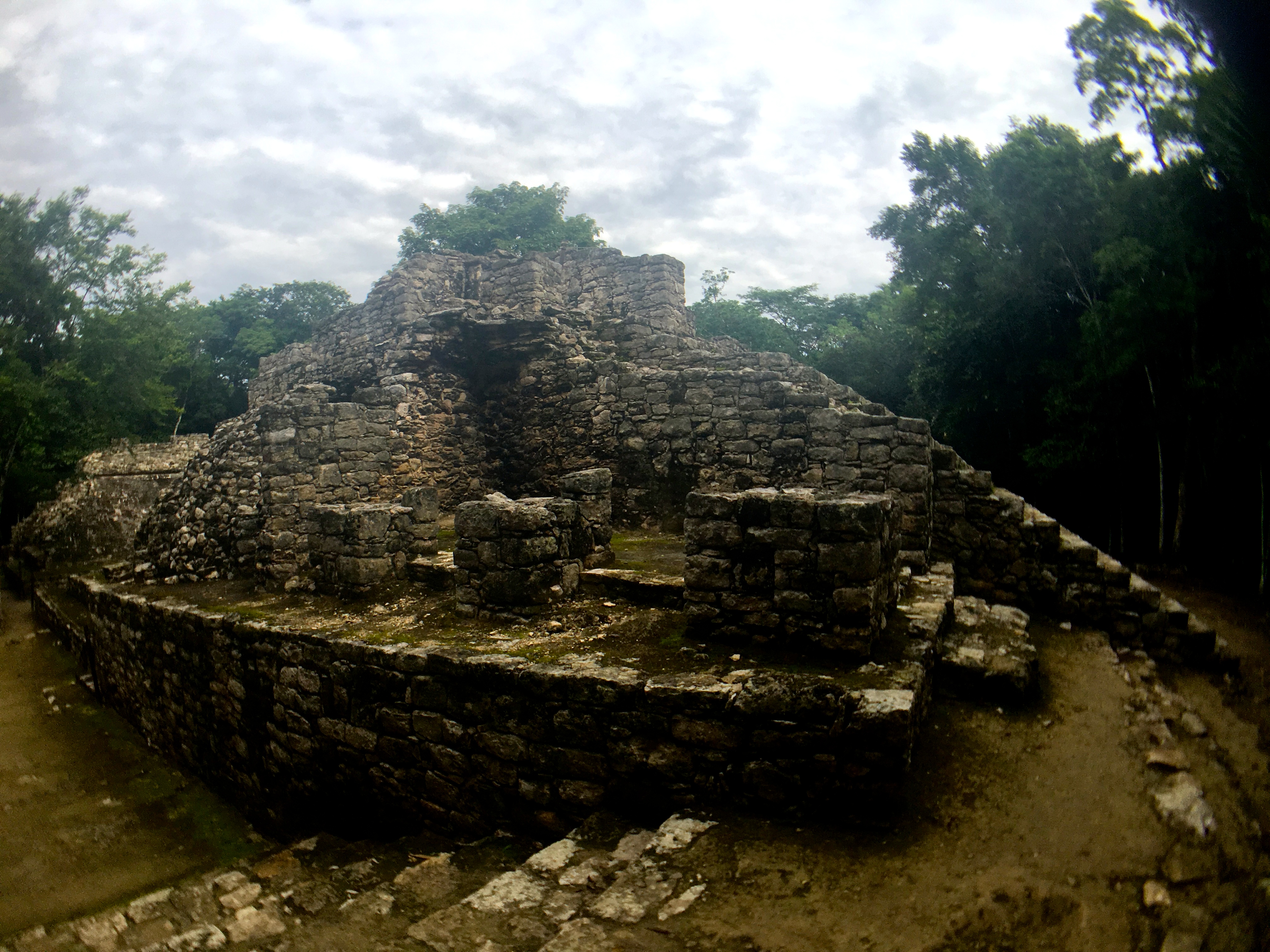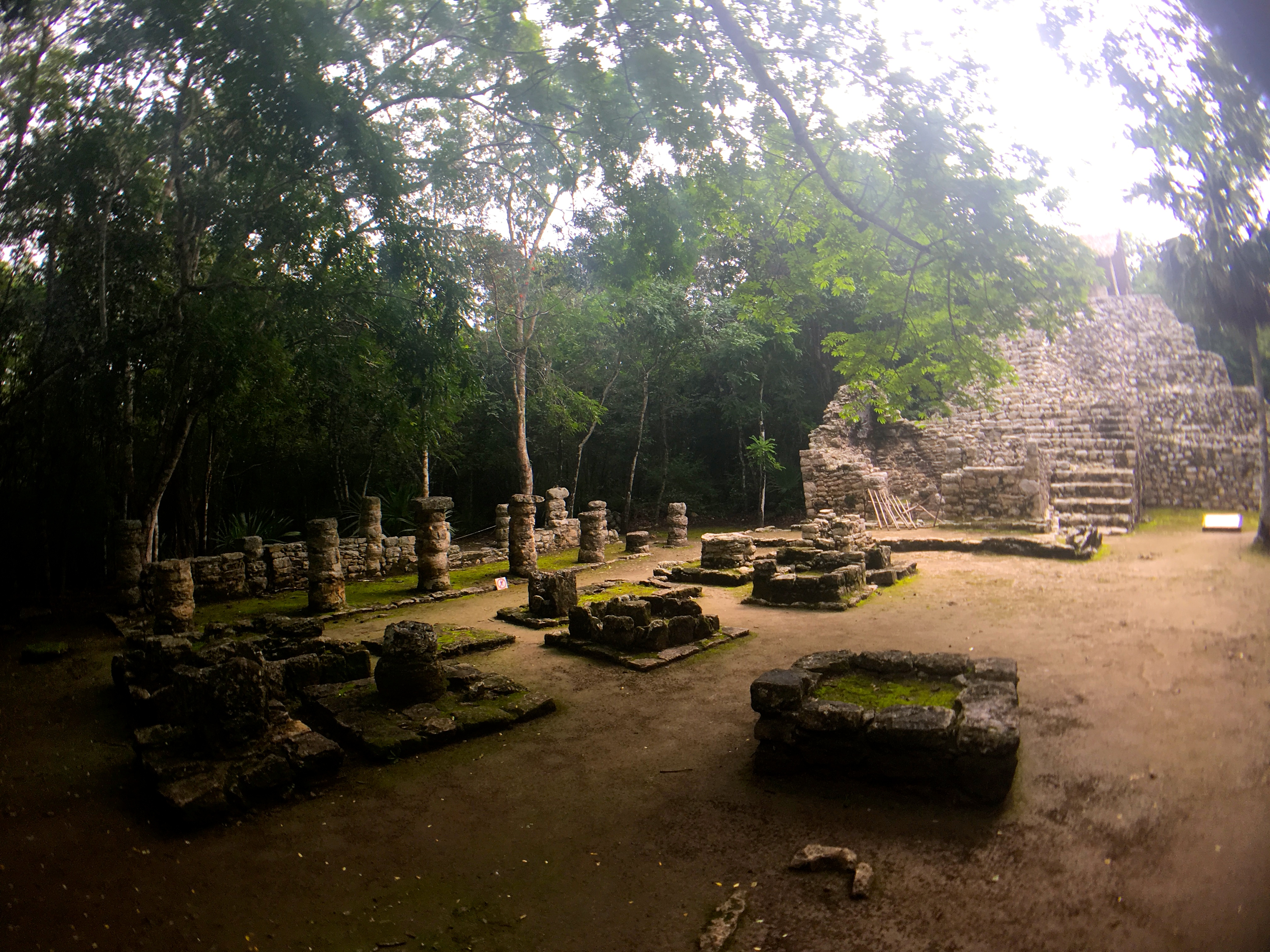 Coba is much less touristy than Chichen Itza, but the other great thing about it is that you can still climb the castle! I promise you, it's scarier than it looks. I'm not petrified of heights, but I don't love them either. Luckily, this had a rope attached, so at least you had a little something to hold on to.
But I was the only one willing to go, so I headed straight up. I made it about ¾ of the way up before chickening out. You can look over the entire jungle. It was amazing. And humid. Looking at the pictures now, I didn't realize how close I was to the top. I should have just sucked it up and gone. Damnit.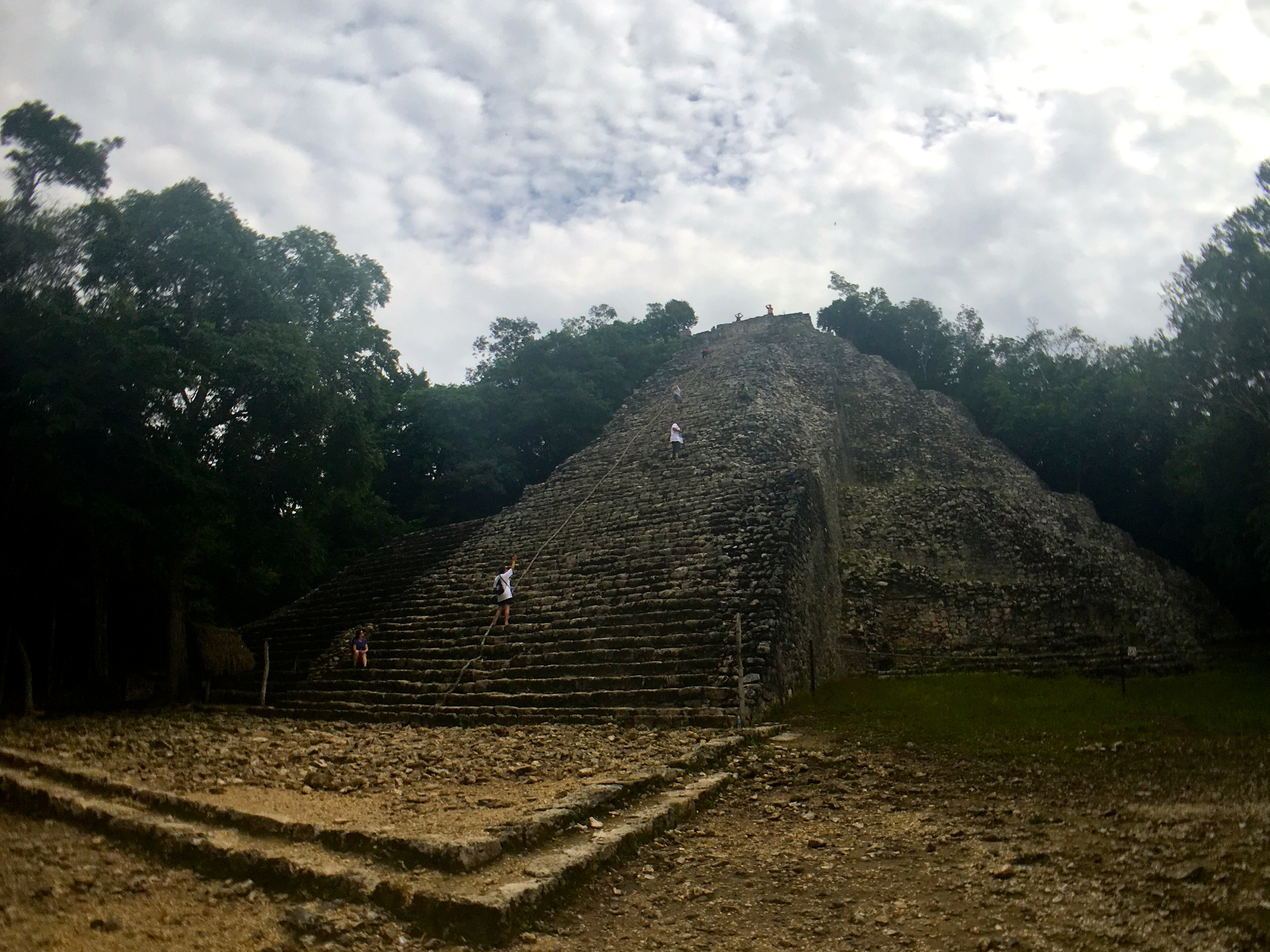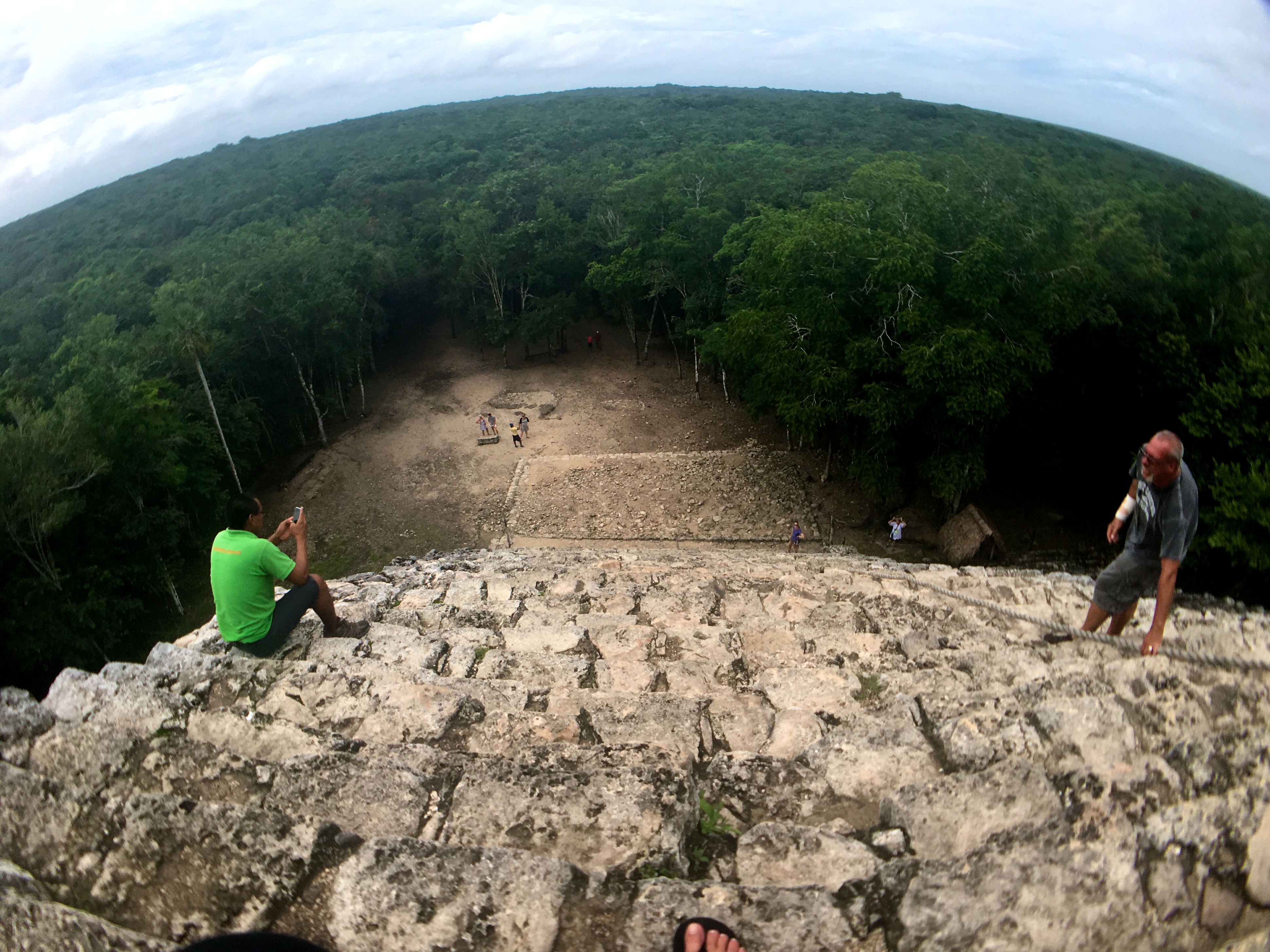 If you're headed to the area, DO NOT miss Coba! Also, there are plenty of cenotes on the road out there. So be sure to stop in and take a dip to cool off. We stopped at Grand Cenote…
Grand Cenote
This was my first time every visiting a cenote, and I'm in love.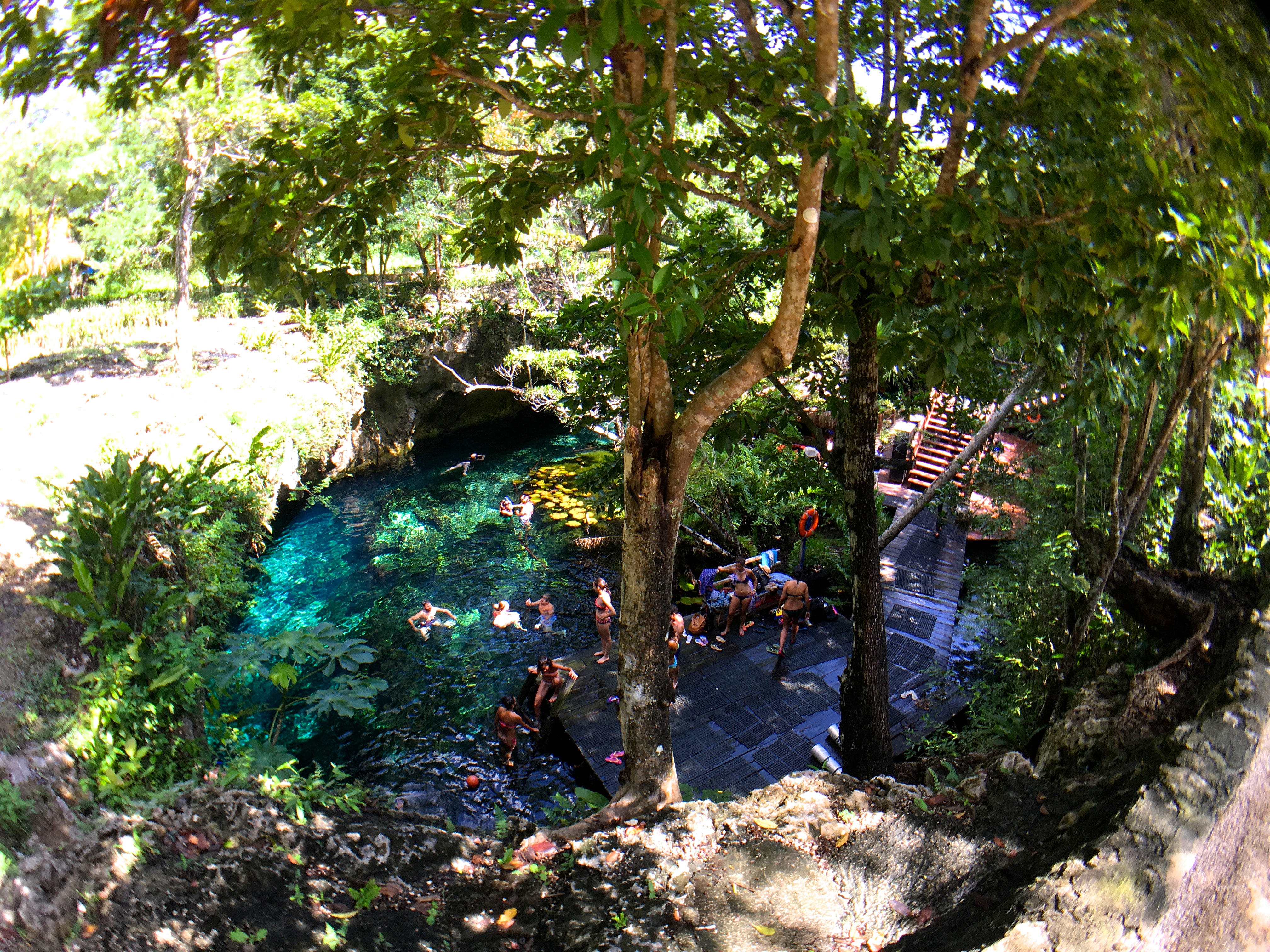 Cenotes are natural freshwater sinkholes and there are a ton all along the Yucatan Peninsula. They're everywhere and you should stop at as many of them as you can. Plus, it only costs a few USD each and about the same to rent snorkel gear.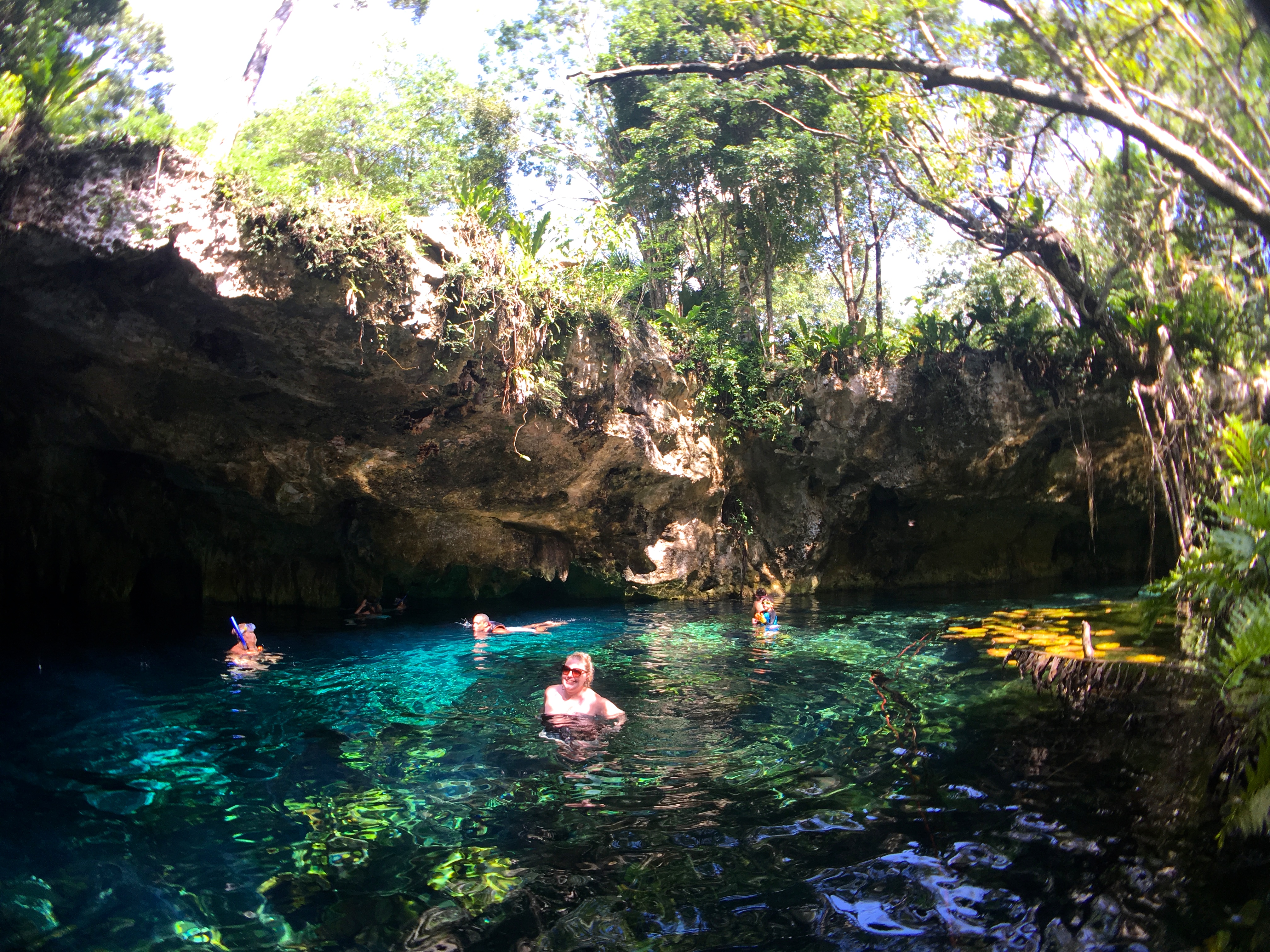 You have to take quick shower to rinse off any sunscreen or lotion you have on your skin, but they are provided at the entrance. The cenotes are very delicate ecosystems and the showers help to keep out the gunk. Then we walked down the slippery wooden stairs into a little piece of heaven.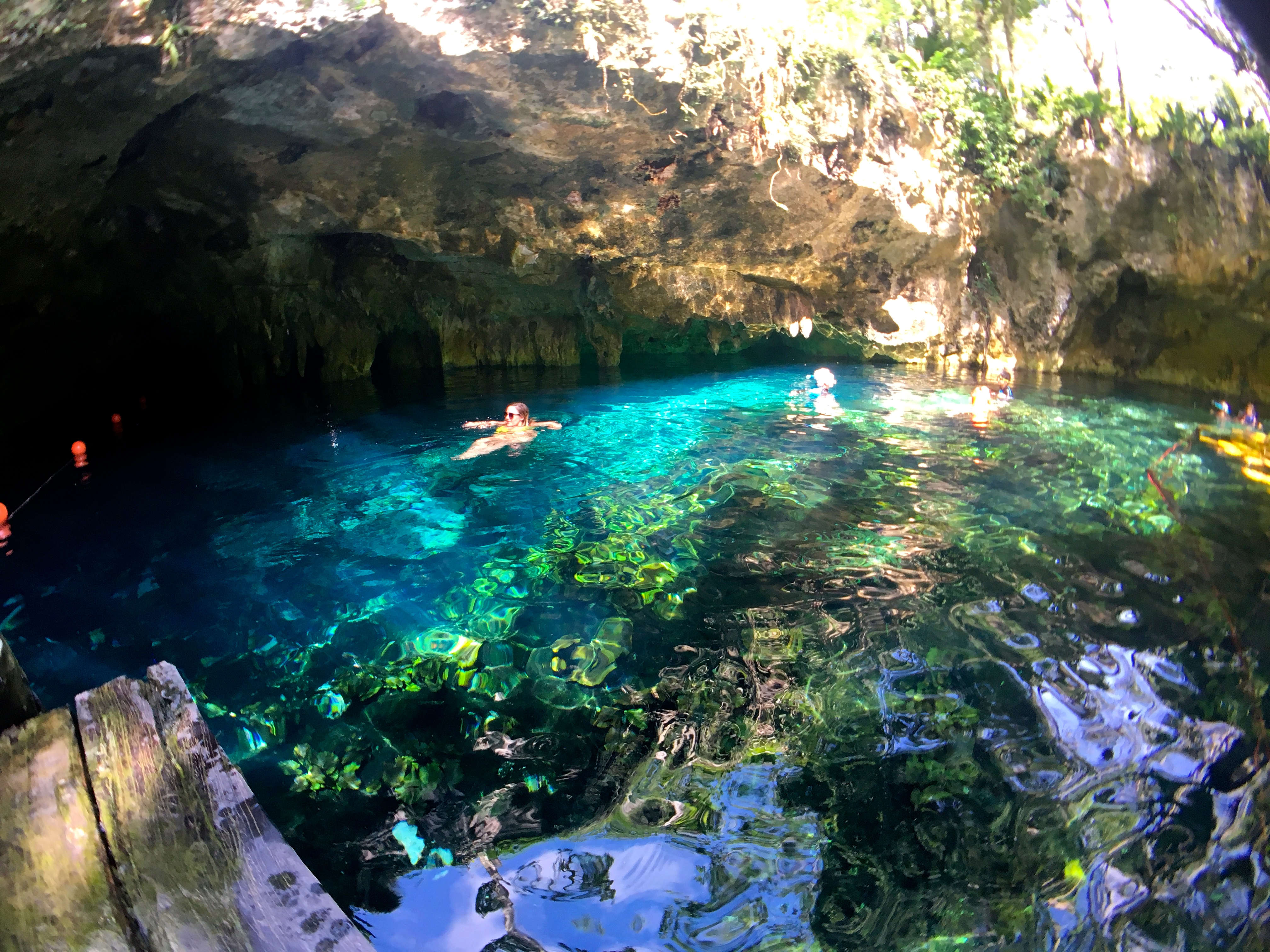 The water was absolutely gorgeous, but a bit chilly. It was crystal clear and there were turtles and fish and magic. I could have spent all day here. But then a few large groups of tourists showed up and our quiet little oasis started getting a bid rowdy so we headed out.
I wish we had gone to every cenote on this road and I cannot wait to come back to this town.
For more about our adventures in Tulum, see my previous post Tulum : A beach, a shot and a trolley.