I've got 6 days to get from the top of the North Island to the bottom of the South Island. Let the road trip begin!
I found this itinerary for our trip, which breaks each day into very manageable chunks without feeling rushed. We were not going to follow it precisely, but it gave us a good starting point.
Also, I debated breaking this into two parts, but I honestly hate having to read 2 pieces about the same damn thing. So now you have to read a 1500 word piece instead. You're welcome. You could also just click the link above to see the general route we took, but you'd miss out on all the awesome adventures inbetween.
Let's preface this story with the fact that the day before I left, I came down with a horrendous cold. Side note: 11 days later and I still haven't kicked it.
Day One: Auckland to Wellington
7:00am alarm clock, and I feel like roadkill. But its adventure day!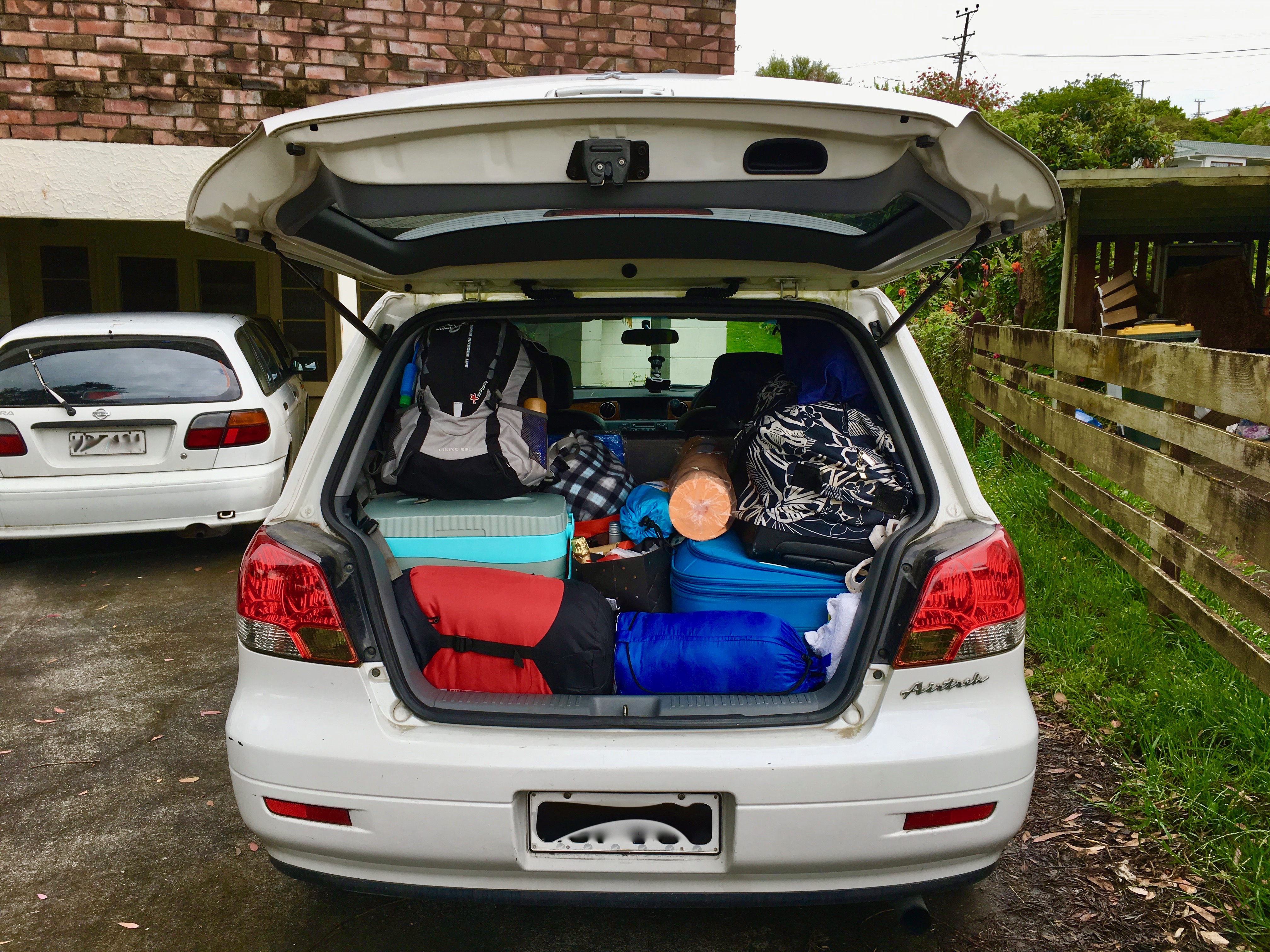 I finished packing the car by about 9am and start making the rounds to pick people up. I've got 1 Canadian with me for the whole trip, and 2 British backpackers with us to Wellington.
After a group pit stop for coffee, we are bombing all the way from Auckland to Wellington, which is about an 8 hour drive. I don't mind driving, so the trip really didn't feel daunting. We planned to make a lunch stop in Taupo, but the weather isn't playing nice, so we only took a 15 minute break and got back on the road.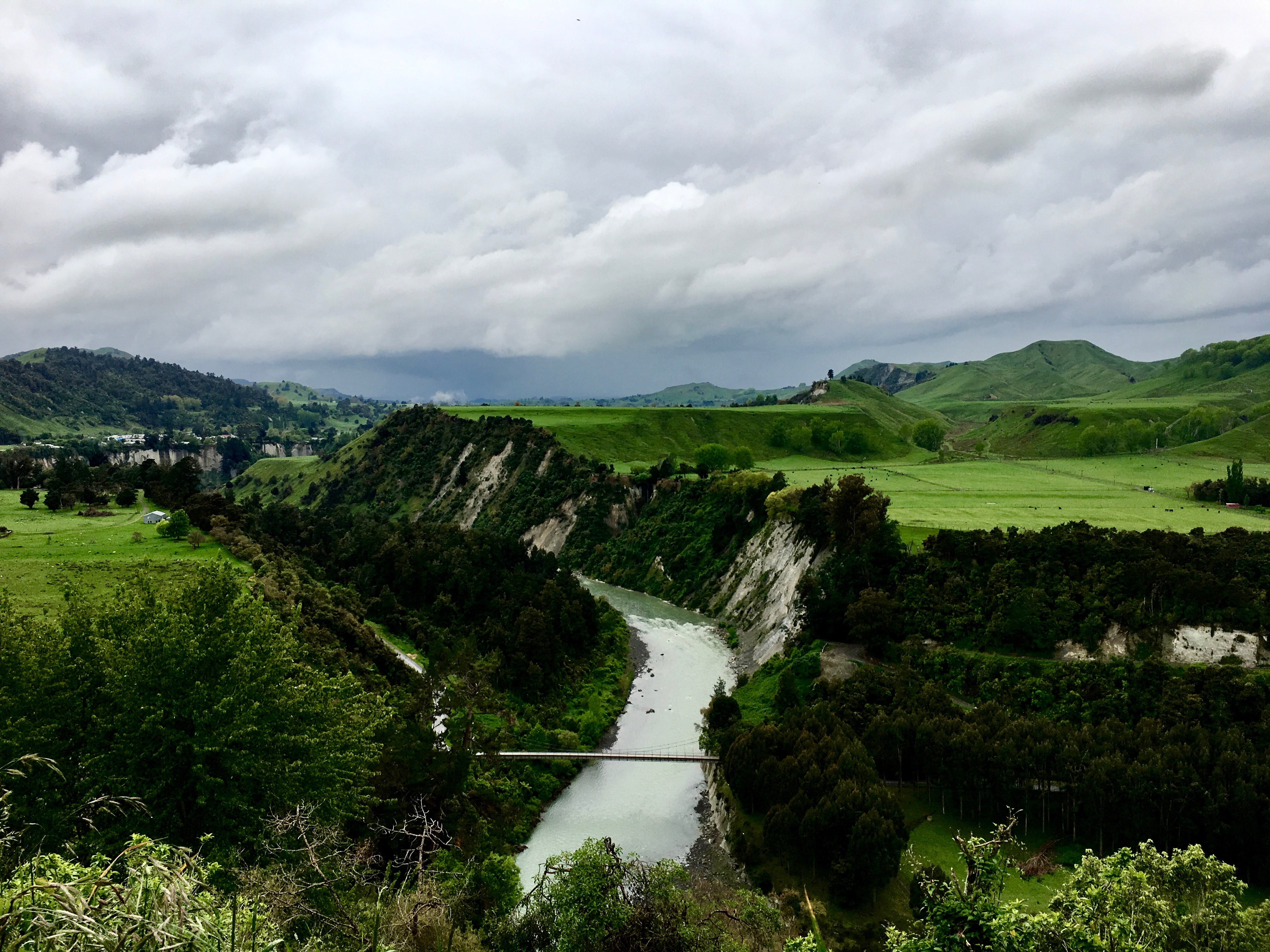 We arrived in Wellington around 8pm, dropped off our British friends and went to meet up with our next travel mate from France. Luckily, we were staying at The Cambridge and she was just down the road at YHA. Even luckier that there are several awesome bars in between. A quick meet and greet drink and we were off to bed.
Day Two: Wellington to Nelson
The three of us checked out of our hostels and headed towards Cuba street for brunch and coffee at Floriditas and then took a stroll down the waterfront. We eventually made our way to Mt Victoria for the views before heading to catch our ferry. Side note: if you're looking for a more creative and alternative vibe, skip Auckland and head straight to Wellington.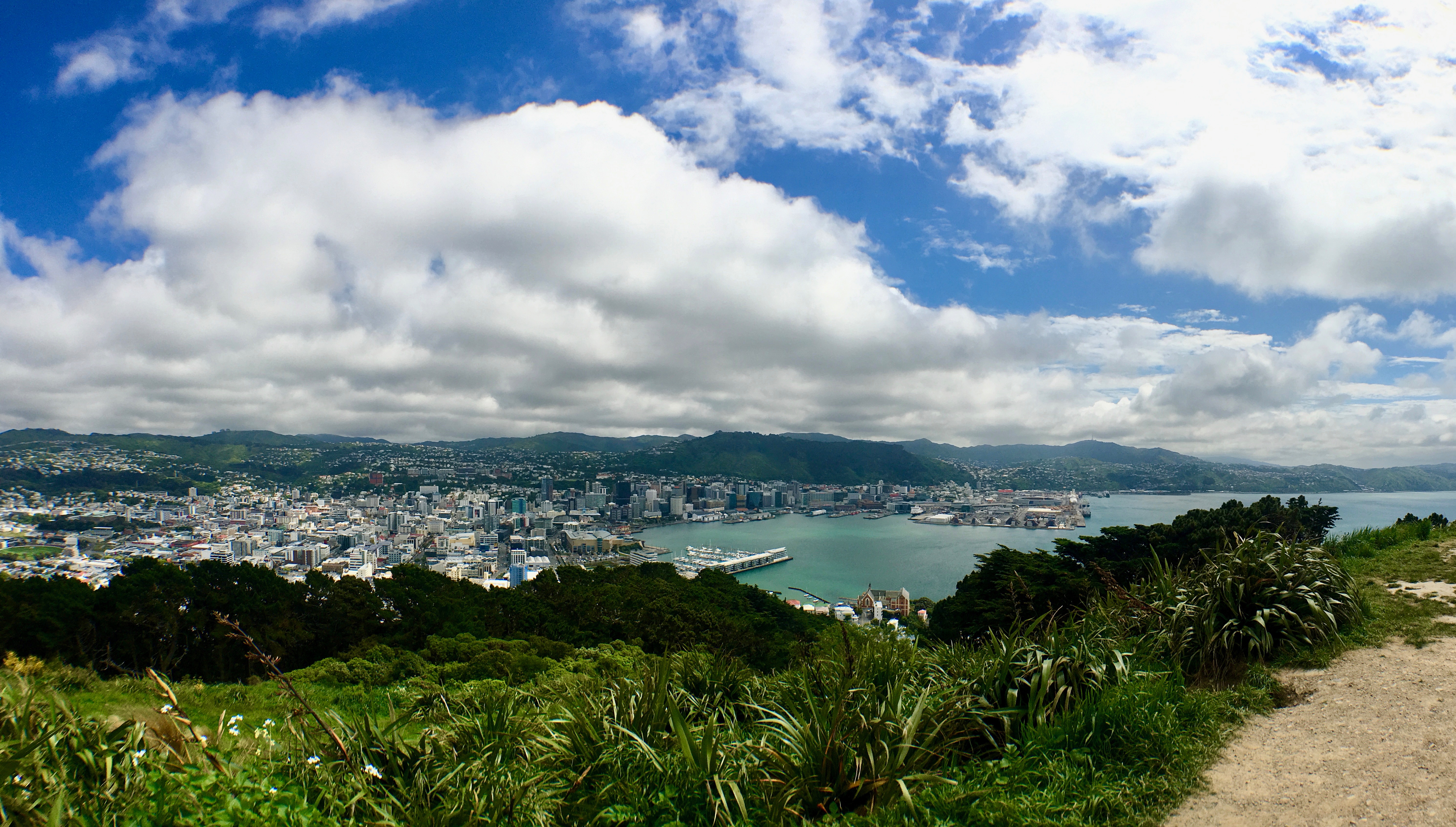 The Interislander takes you from Wellington (North Island) to Picton (South Island) and is supposed to be one of the best ferry rides and I have to agree. It's a three hour journey out of the Wellington Harbour, across the Cook Straight and through the Marlborough Sounds.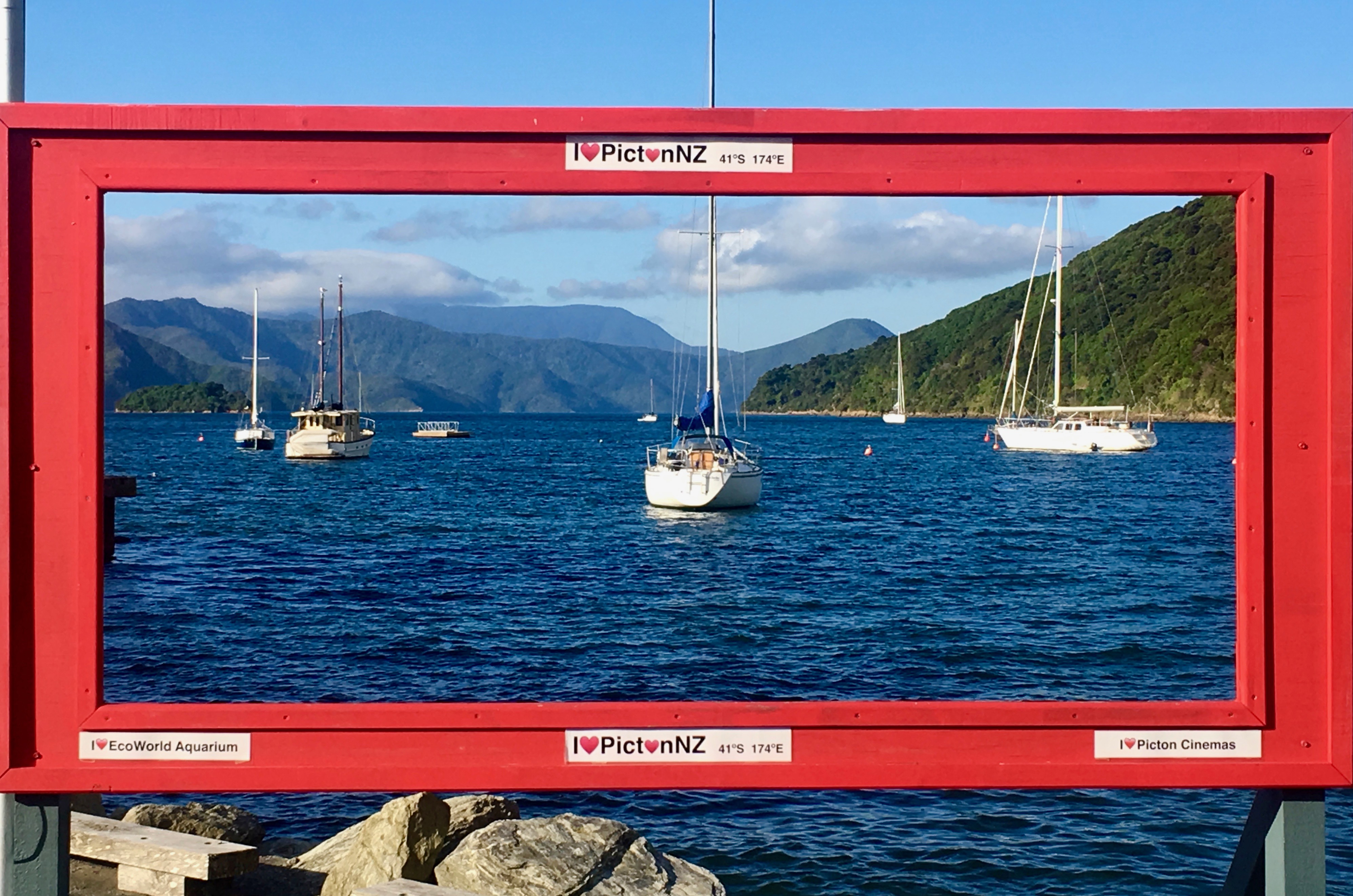 Picton is small, but picturesque. We meet up with our final travel mate, a German who only has 1 month left in New Zealand. Now that our car is full, we make the final push of the day to a free camping spot outside Nelson. It's very minimal, but free, so I'm not complaining. We pitch a few tents (two people in one tent, the other is for luggage) and the other two sleep in the car. Not a bad setup.
Day Three: Nelson to Greymouth
Up and out early, we head to Nelson for a stroll and to find coffee. We walked through the beautiful town and up to a church that has history going back to the early 1800s. The sun is out, my heart is happy, and I never want to leave.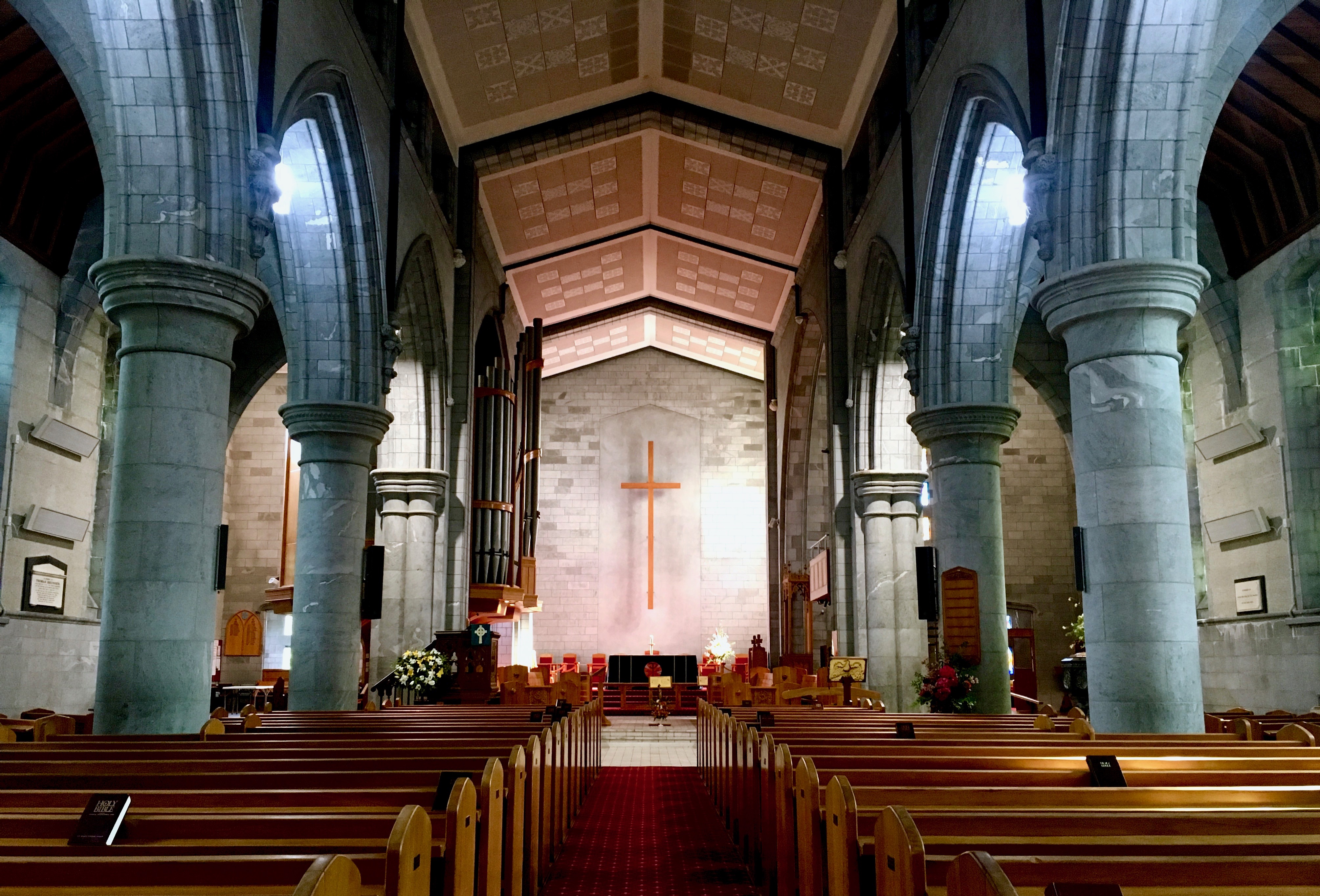 Back on the road, we make a petrol stop in Reefton (because we accidentally took highway 69 instead of 6, taking us the interior route to Greymouth). Within a few minutes of being back on the road, I hear a very distinct clunking sound coming from one of the wheel wells.
Uh oh.
Being fairly-well informed about cars, I know to pull over, get under the car and have a look. I don't see anything catastrophic, so we get back on the road. It gets louder. Lucky for us, there was an auto repair shop just 1km down the road in Ikamatua. The very nice mechanic is happy to have a look, but we'll have to wait a bit. No big deal, we pull out a tarp and snacks and take a little break on a hill next to shop and try to enjoy a bit of sunshine.
He informs me that I've blown a shock. He doesn't have the part we need, but recommended a place in Greymouth (our next destination). After getting us set up with the other shop first thing in the morning, he gave us the go ahead to continue on our journey. But with fair warning to get it sorted before moving further south.
We cruise to Punakaiki (just north of Greymouth) for the night to camp at Punakaiki Beach Camp. I highly recommend this place. Its right off the beach with heaps of well-maintained facilities for ridiculously cheap. We make camp just in time to walk down to the beach for the sunset, which of course, is absolutely breathtaking.
I'm trying to get a specific shot when a sneak wave comes in, and I make a break towards the dry shoreline. Nothing about what happened next is graceful. I take uneven steps backwards, attempt to turn around, yet still get caught in nearly knee deep water. But when I took that step to turn, I blew out my knee. Yes, this is my life and No, I didn't get the shot. 
I hobbled back to shore and pour myself another glass of wine before calling it a night.
Day Four: Punakaiki to Franz Josef
First thing in the morning we went out to Pancake Rocks to check out the geological wonder and several blowholes. It's a short walk from the car park and we got there early enough to beat the crowds. From there we went straight to the mechanic in Greymouth.
Everyone was lovely and we spent the afternoon walking around town. We stumbled upon a 30th Anniversary celebration of the rail system and popped into Montieth's Brewery for a pint. After the slew of events from the previous day, we were happy to take our time.
A several hundred dollar bill from the mechanic and we were off to Hokitika. We stopped to hunt for greenstone before making camp at a very strange motor inn at Franz Joseph.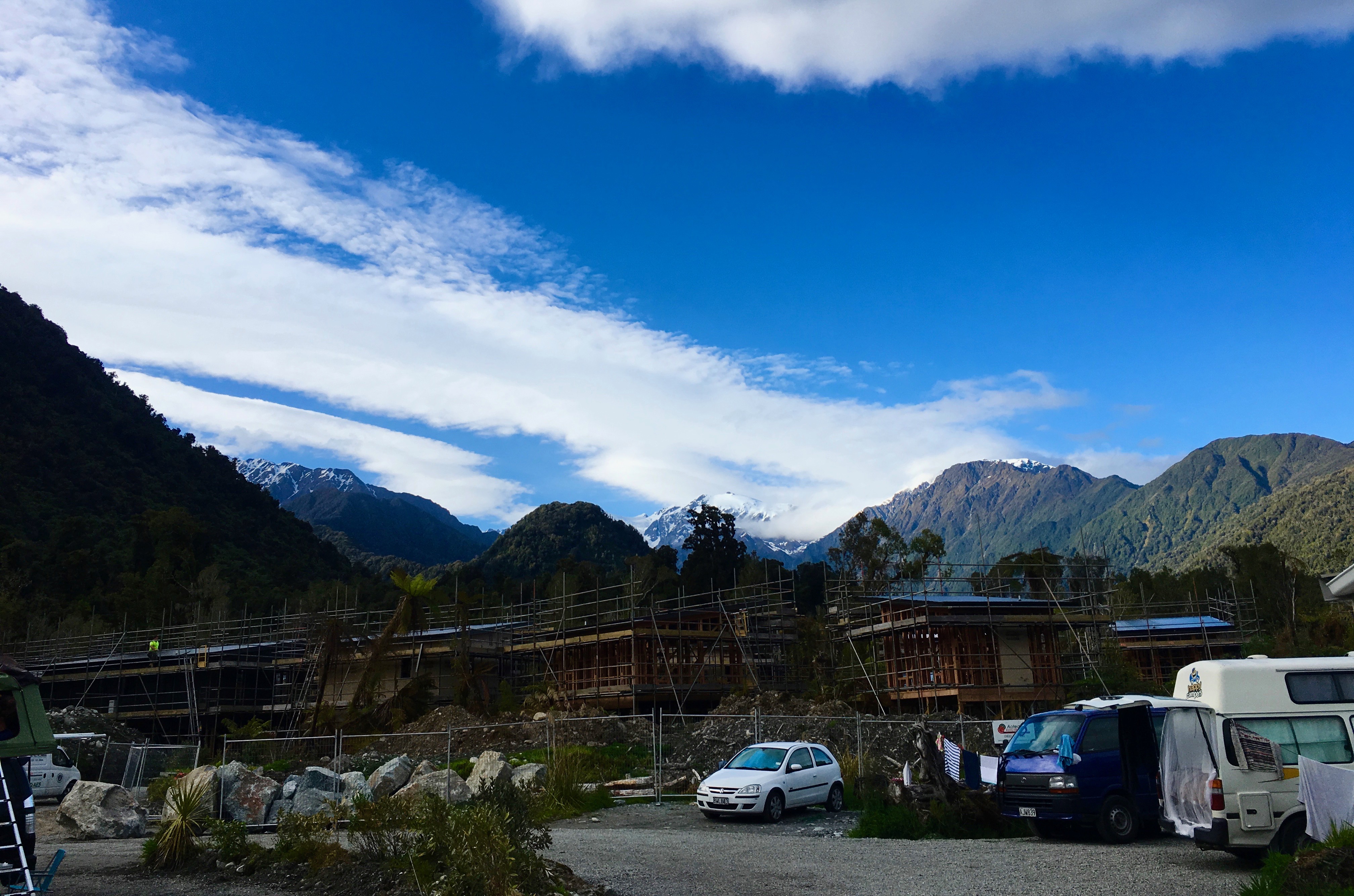 It had great facilities and is right in the village, but the back half is under construction and we ended up being the only ones with tents. This meant we pitched them on a weird gravel/dirt combo site. But by this point, we have our setup down perfectly and it takes us less than 20 min to make camp. There was even a trail just a few minutes away where you can see glow worms for free.
Day Five: Franz Joseph to Lake Wanaka
We packed up camp early and I dropped the girls at the trailhead to see the glacier. My knee barely made it through the walk to the glow worms, let alone hiking to a glacier. I had breakfast and coffee at a local café and rounded them up once they finished.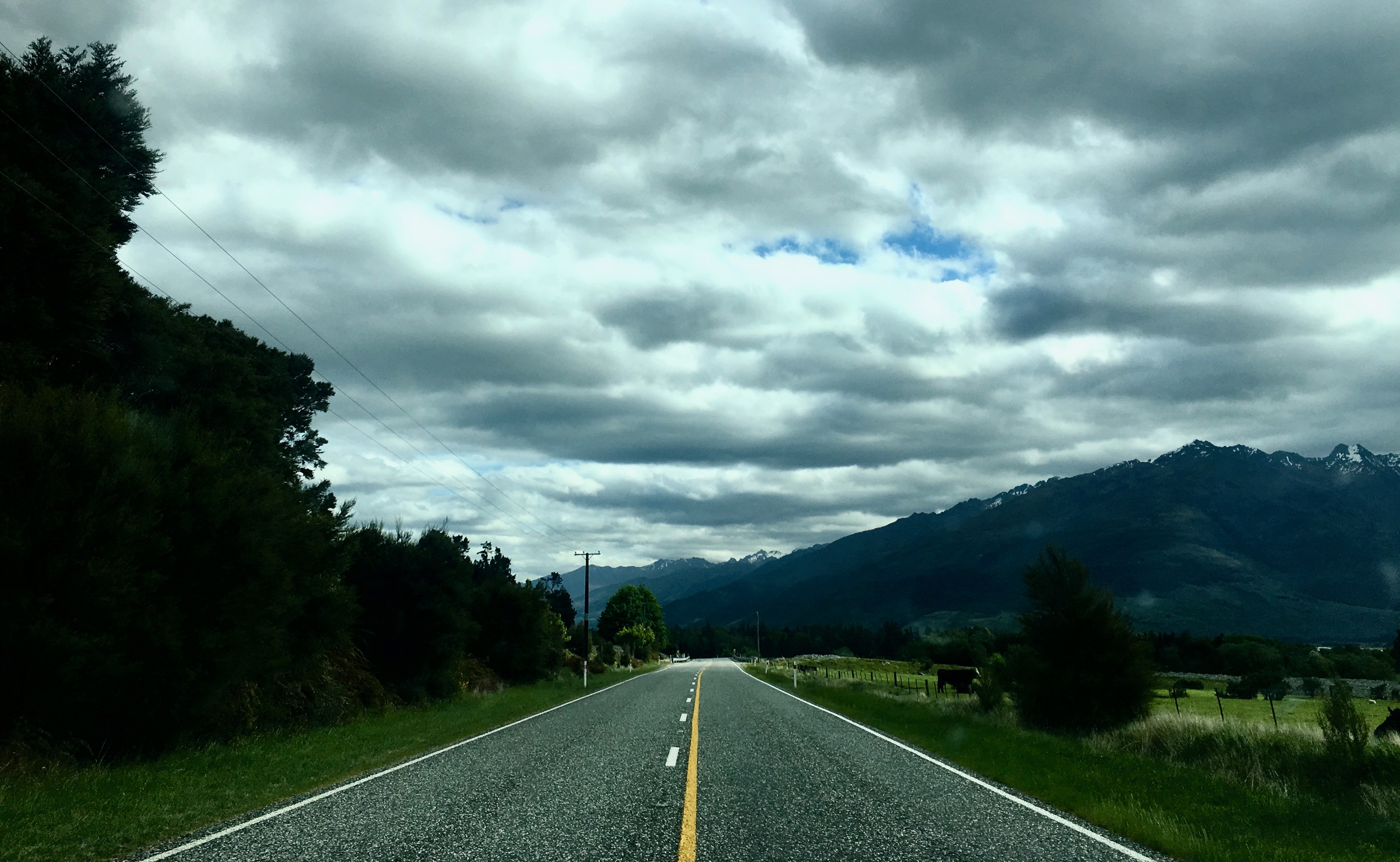 We made a few beachside stops on our way to Lake Wanaka, including the famous Knights Point Lookout. From here we turned inland at Haast and made it to Boundary Creek campsite with plenty of daylight left.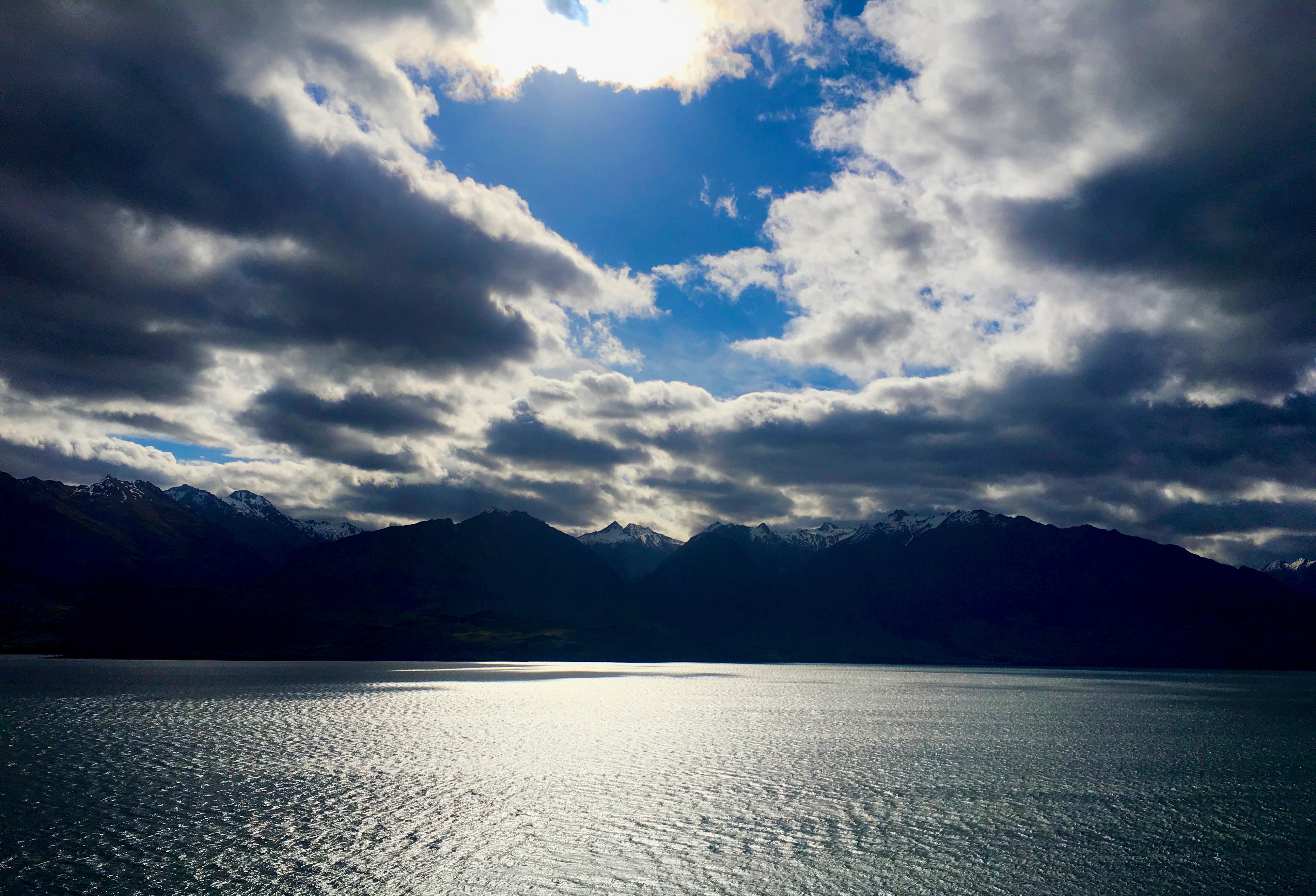 This place is right on the lake, and while the facilities might be minimal, the views are not. We cooked some pasta on the camp stove, opened a bottle of champagne, and watched the sunset as we celebrated our final night all together.
And then it stormed through the entire night.
Day Six: Lake Wanaka to Queenstown
This was probably the most miserable of all our morning. Not solely because we had to pack up our gear in the rain, but because we also had to prepare our goodbyes.
Our German was headed to Wanaka so we dropped her off before taking on the final stretch of highway to Queenstown. The road is scenic, but drivers please stay focused as these roads involve a lot of very tight turns.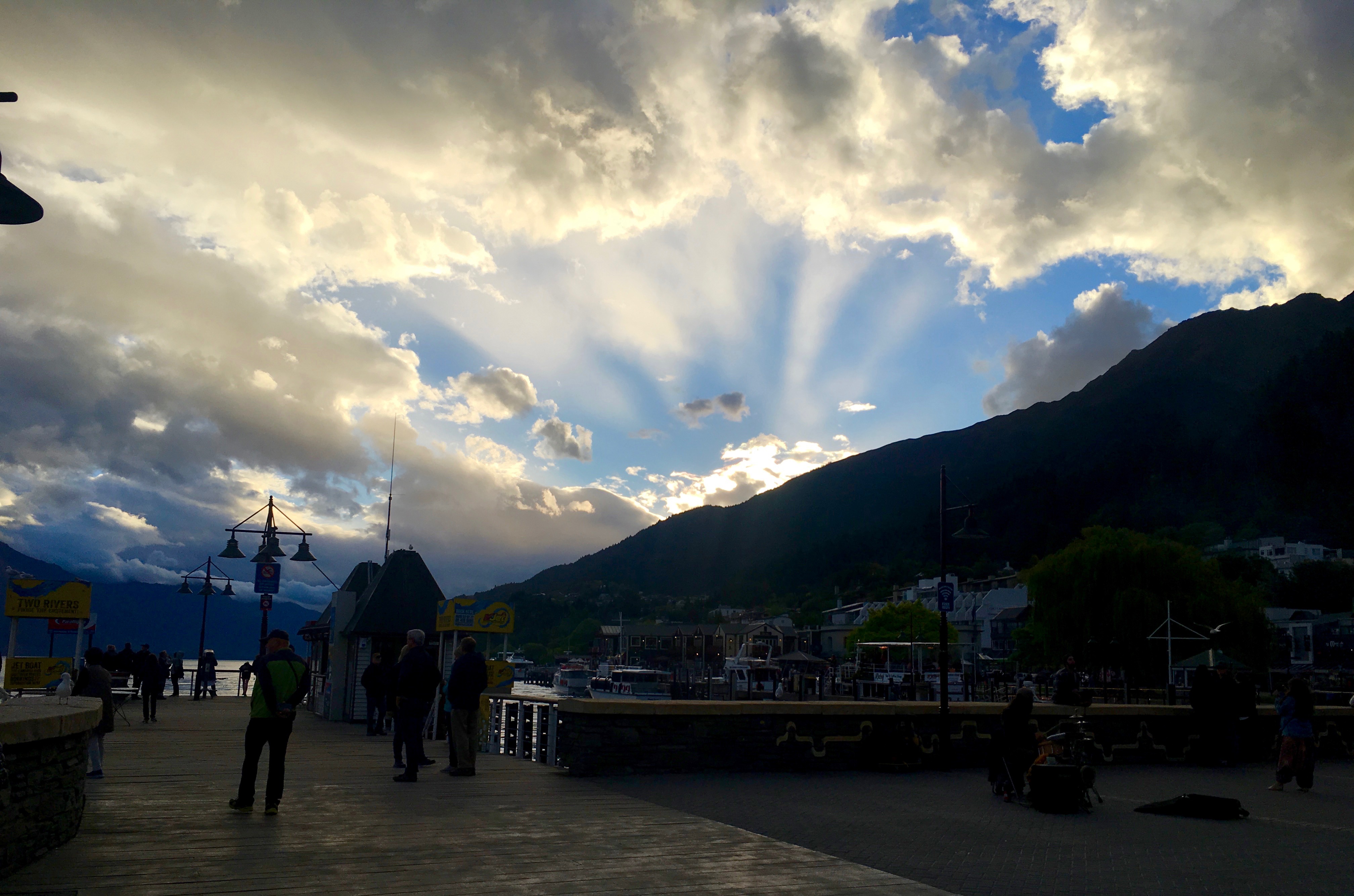 Queenstown marks the end of our road trip. Our Canadian is prepping for a multiday hike and the French is job hunting. I was supposed to be heading to a farm and then a vineyard, both of which I was very excited about. But due to my busted knee, I had to rearrange. I'm now spending a week recovering in Dunedin before moving on.
I feel lucky to have met all these incredible women and to have had the chance to do this road trip. Each part of this trip brought something new and unexpected, and I wouldn't change a thing.
Okay maybe I'd skip the busted car and the busted knee. Let's be real.