The second half of our trip was to be spent in Cancun. The only thing on our to-do list was Chichen Itza. Other than that, the goal was to relax on the beach with a drink in hand.
The Westin
We left Tulum and drove back up to Cancun on Wednesday. Our hotel was great. I mean, it's the Westin. We were right on the beach with a pool that included a swim up bar, which is always a 'win' in my book.

We met some very interesting characters in that pool; an older couple from the other side of Washington, a few guys from Texas/Denver/Chicago who were quite entertaining, and a group of girls who live only 20 minutes from us at home.
After chatting with the girls for a while, we realized we even knew the same people. Our mutual friends run Alphabet Vodka in Seattle. Since I made sure to bring a C bottle with me to Cancun, it seemed fitting to open the bottle with the girls before we hit the town together later that night.
It's a small world sometimes.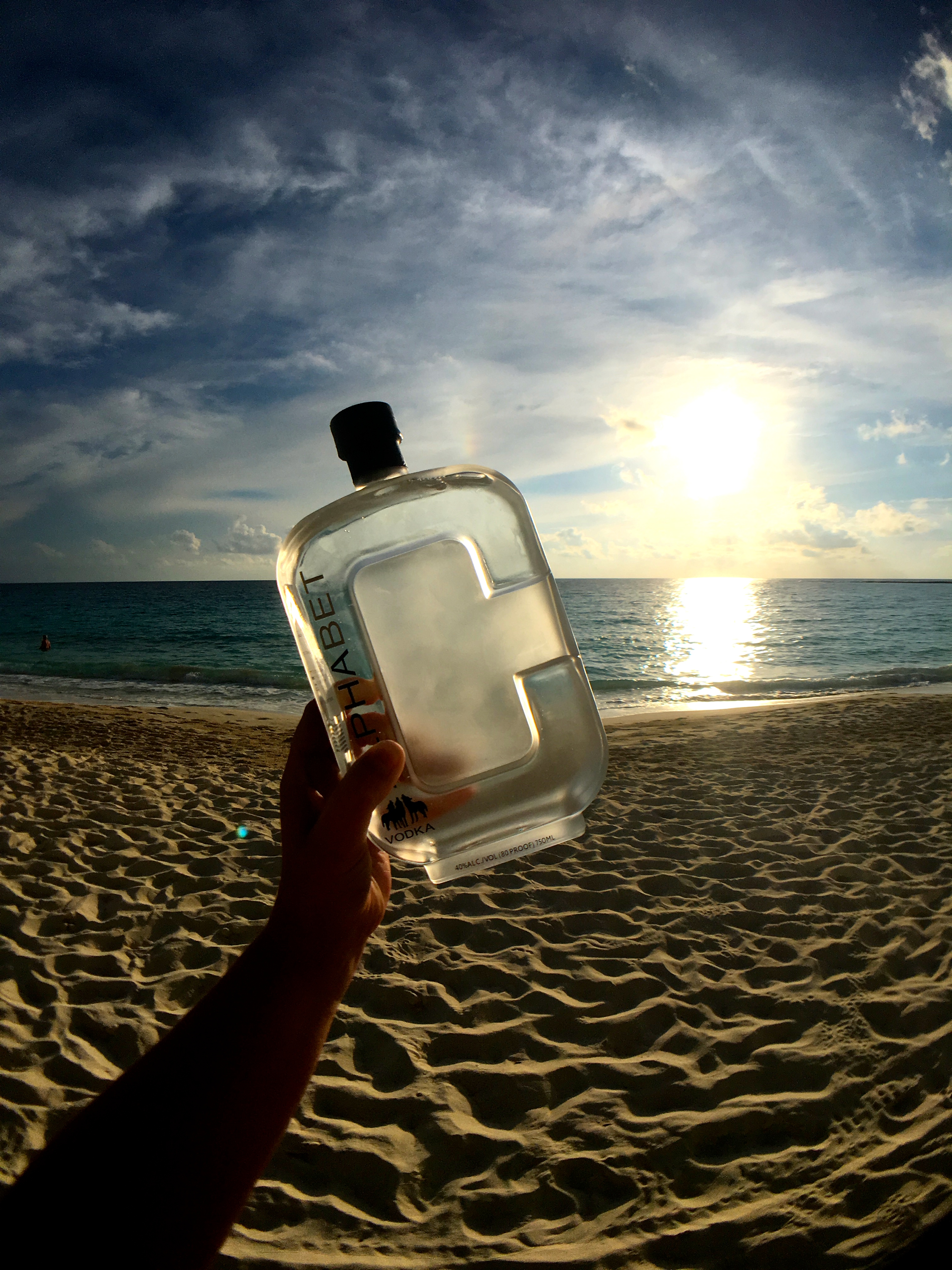 Nightlife
We didn't want to go out bar hopping the whole time we were in Cancun. But you can't do Cancun with going out at least 1 night.
The public buses run all night and are super easy from all the hotels. As soon as you get to the strip, promoters swarm you trying to get you to buy tickets for the clubs. Ours even waited for us outside the taco stand while the girls grabbed a snack.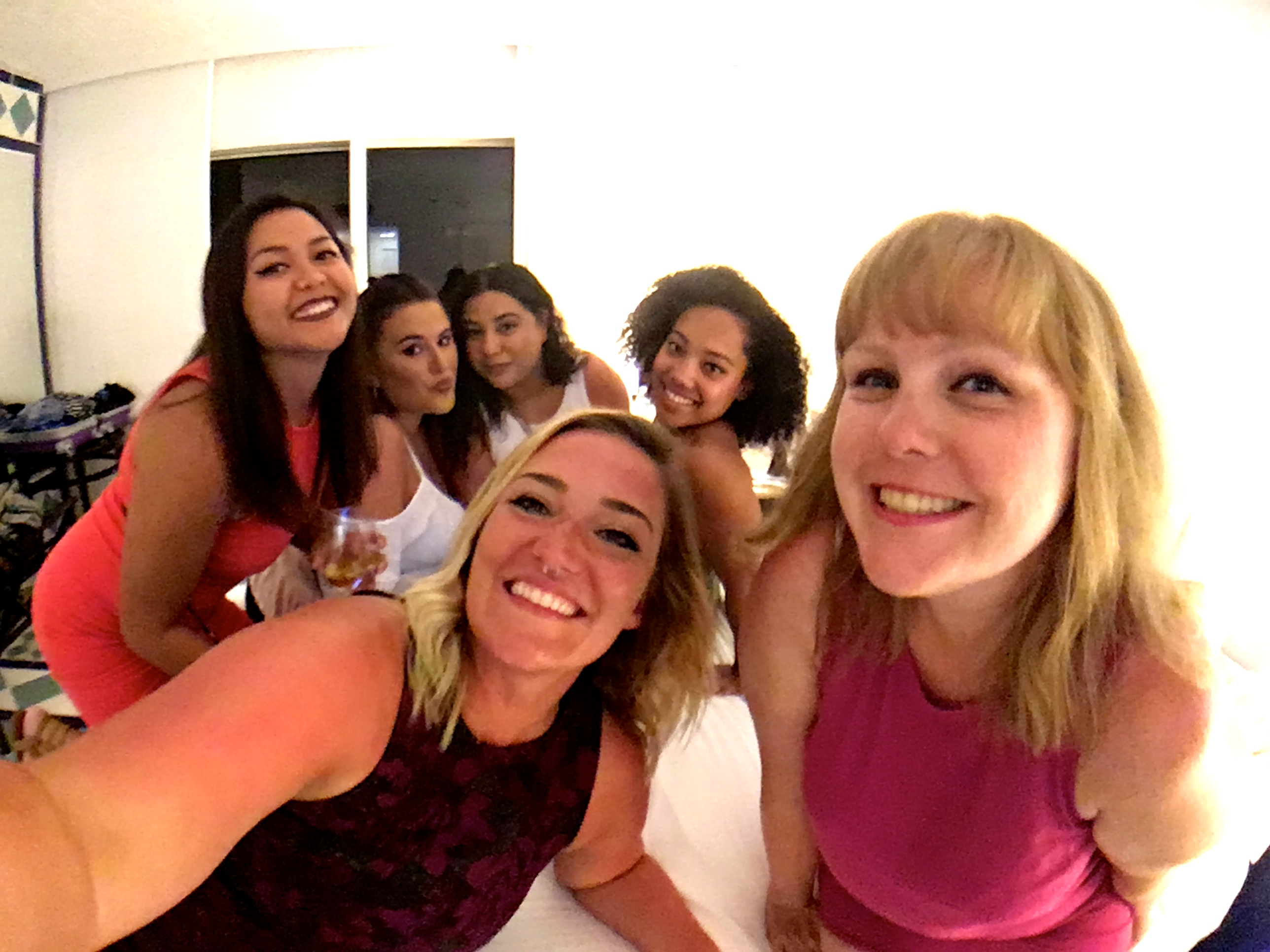 We ended up at Congo Bar (not the biggest club in the area, but fun none the less) paid a flat $40 USD each for bracelets that included our cover and an open bar.
There were balloons, confetti, strobe lights and a lot of tequila shots. I couldn't even begin to count how many we had. I also took zero photos in the bar for two reason – tequila and a fog machine. 
We made friends with a guy who's name I dont even know and danced for hours. At some point, we even joined a conga line that went out of the bar, across the street and then back inside.
By 1:30am (ish?) we headed home and hit the pool for a night swim.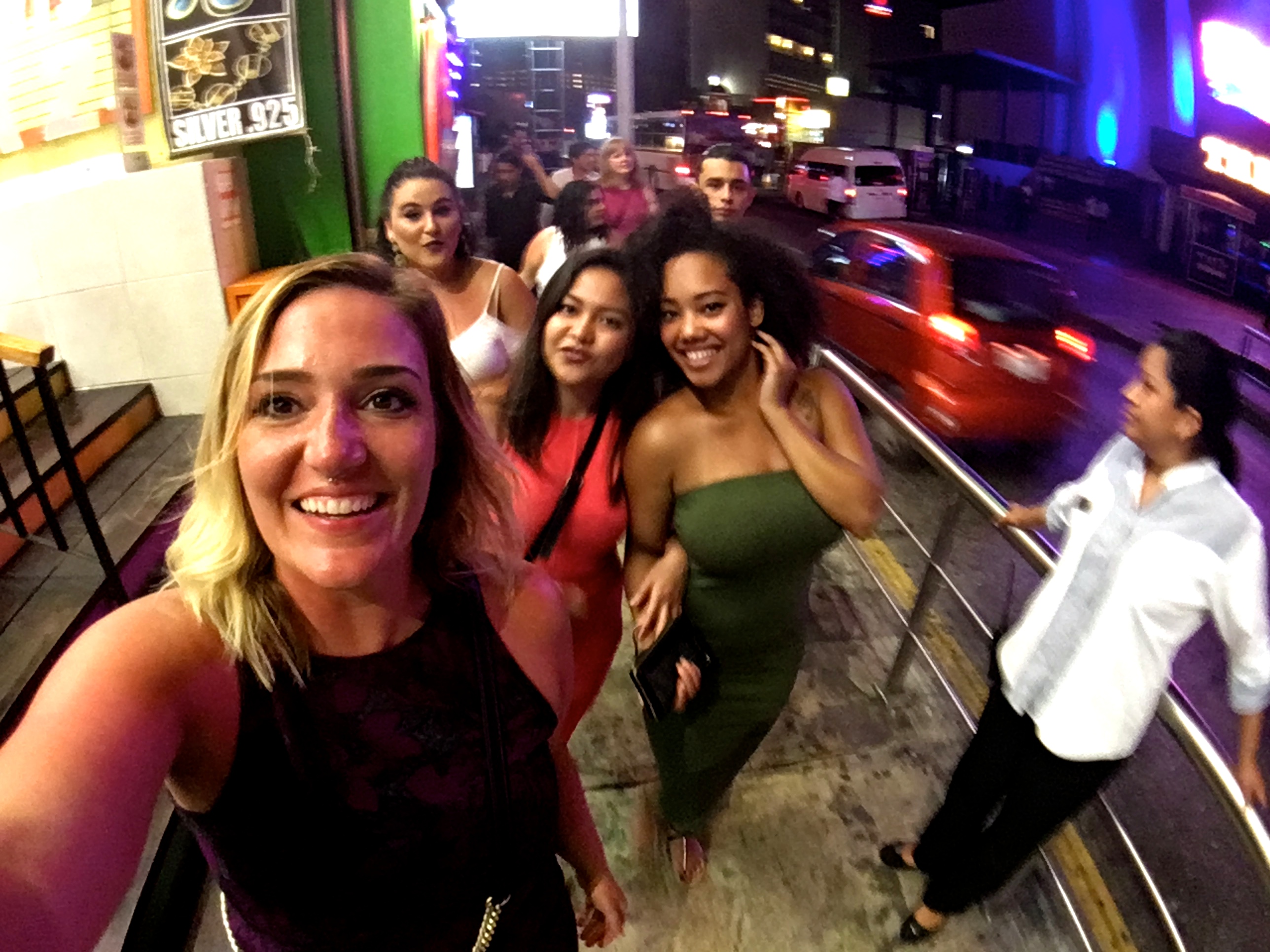 Chichen Itza
I get to check off my 2nd of the 7 Wonders of The World!
We debated spending the $120 USD each to take an official tour bus and do the whole big thing, but we had already rented the car. We had come here for adventure, and the tour bus would just not fulfill that.
The alarm went off at 6:30am, and after finding the nearest Starbucks (hallelujah) we started our 2.5hr drive.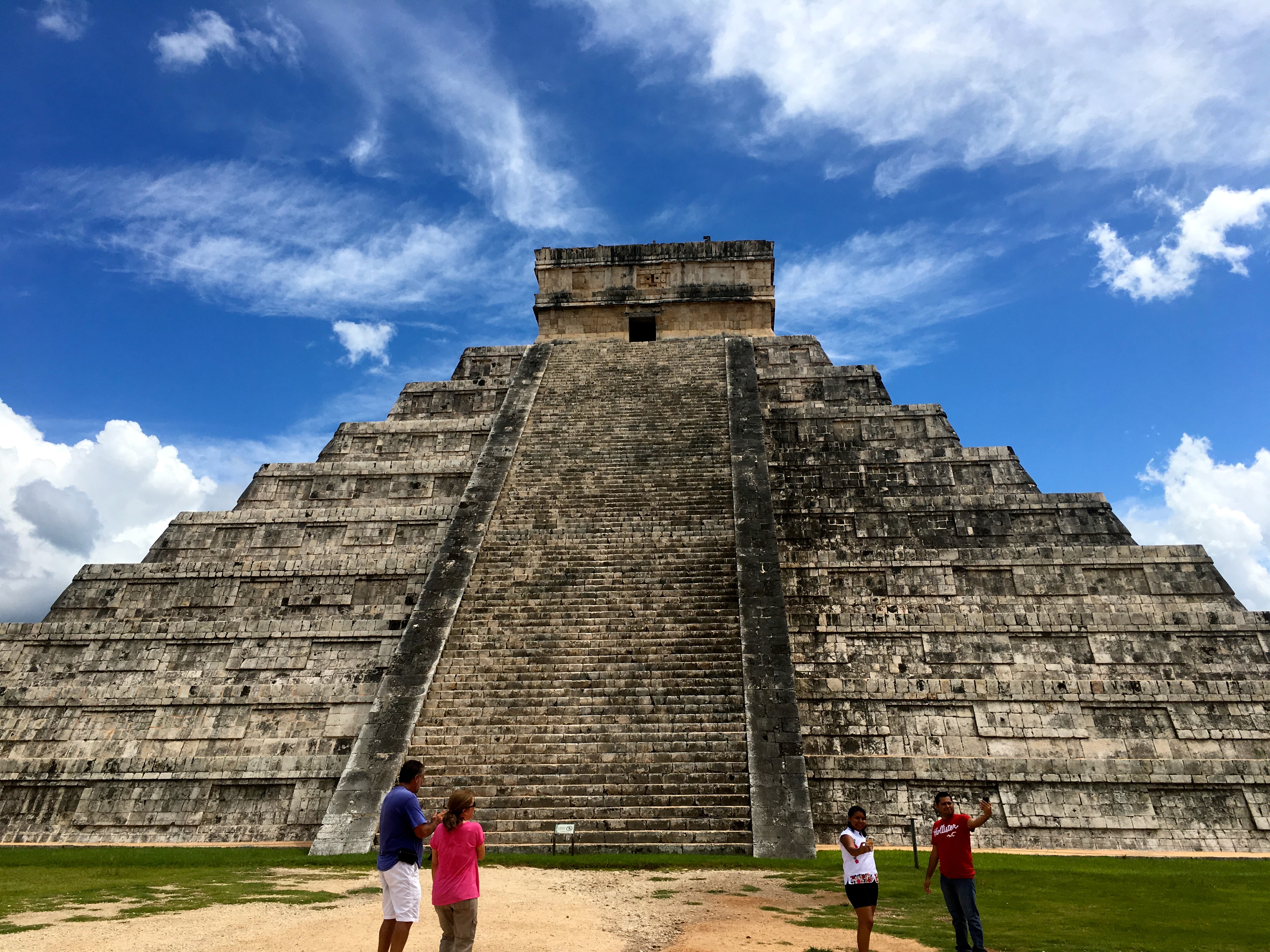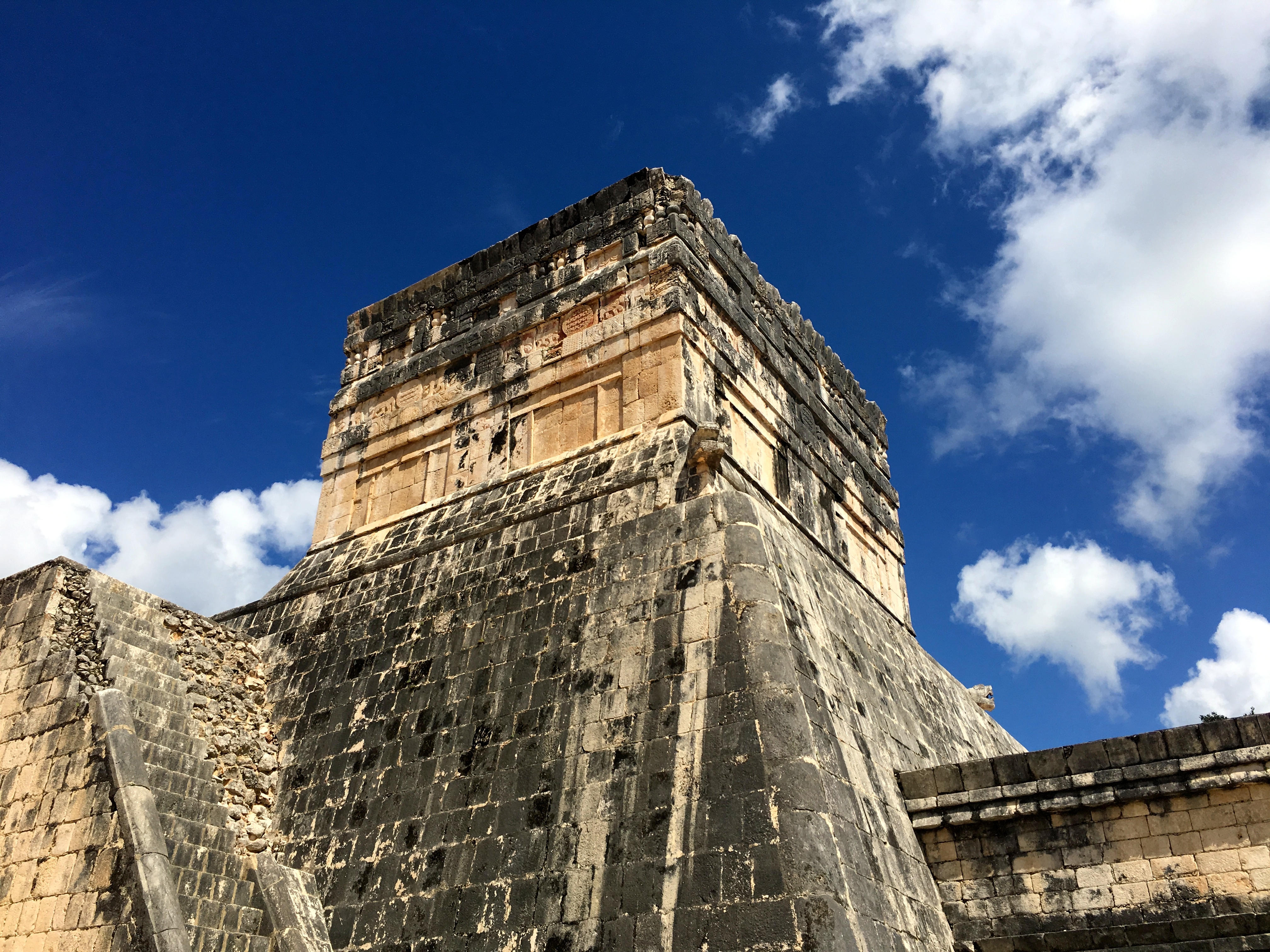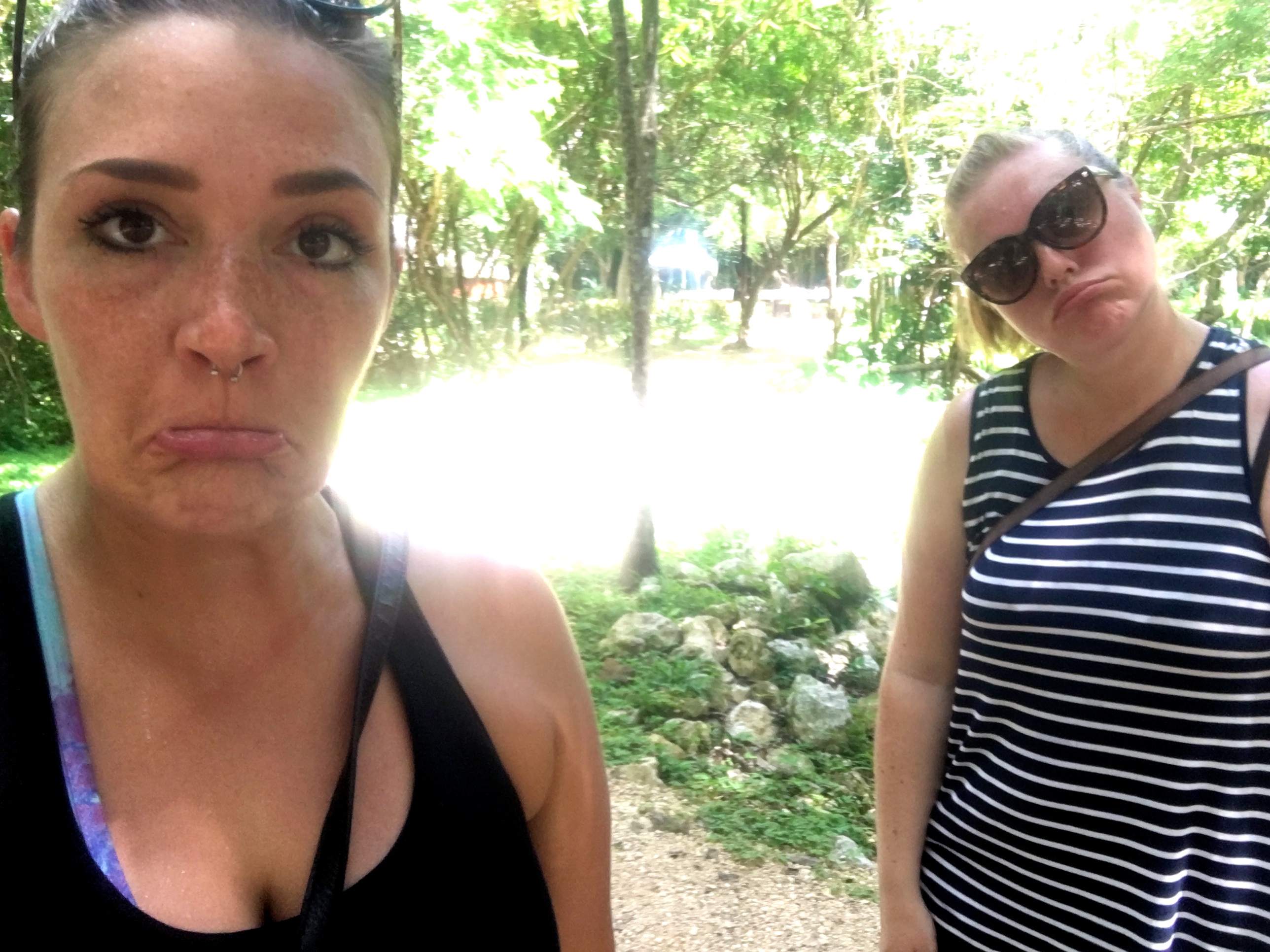 Holy heatstroke. I mean, not actual heatstroke, but it was hot.
We managed to beat the biggest wave of tour busses, but there were still plenty of people. So we grabbed a map with our tickets and headed out. I know that we would have gotten a ton of information from a tour guide, but we had a great time just wandering through everything with our map and few tidbits I had found online the night before.
It was beautiful and incredible. And although we were a bit miserable in the heat, I am so happy we made the trek.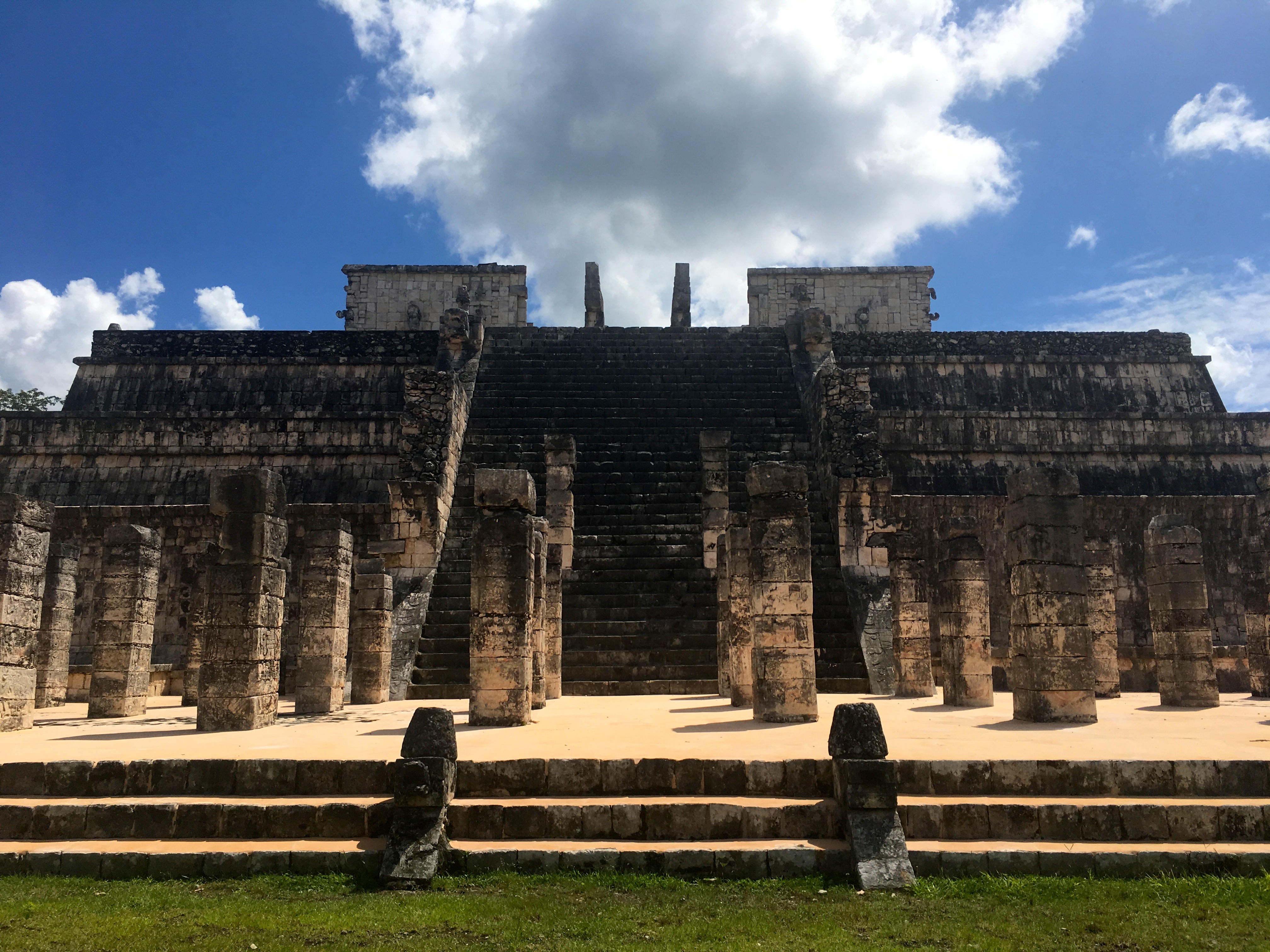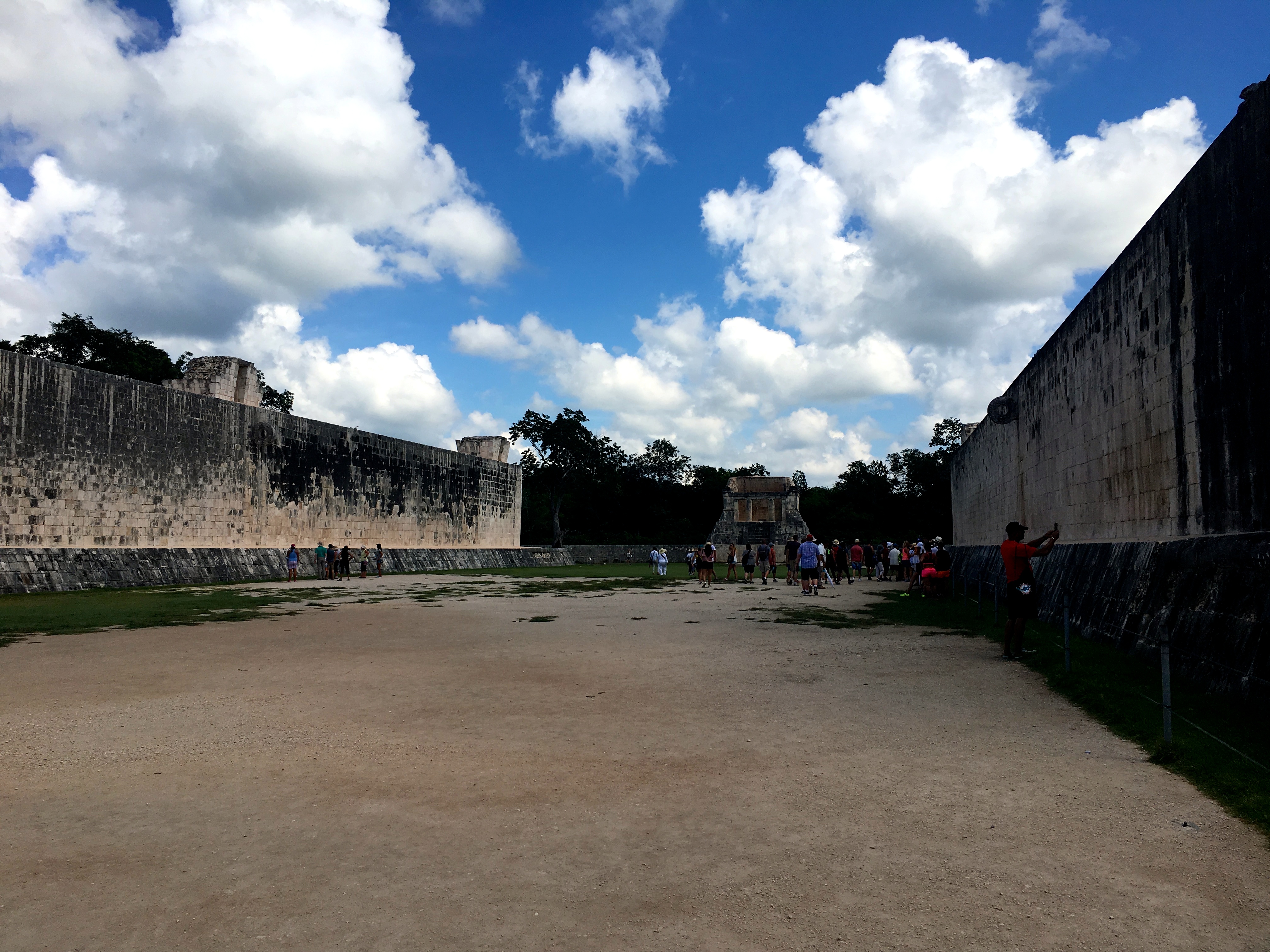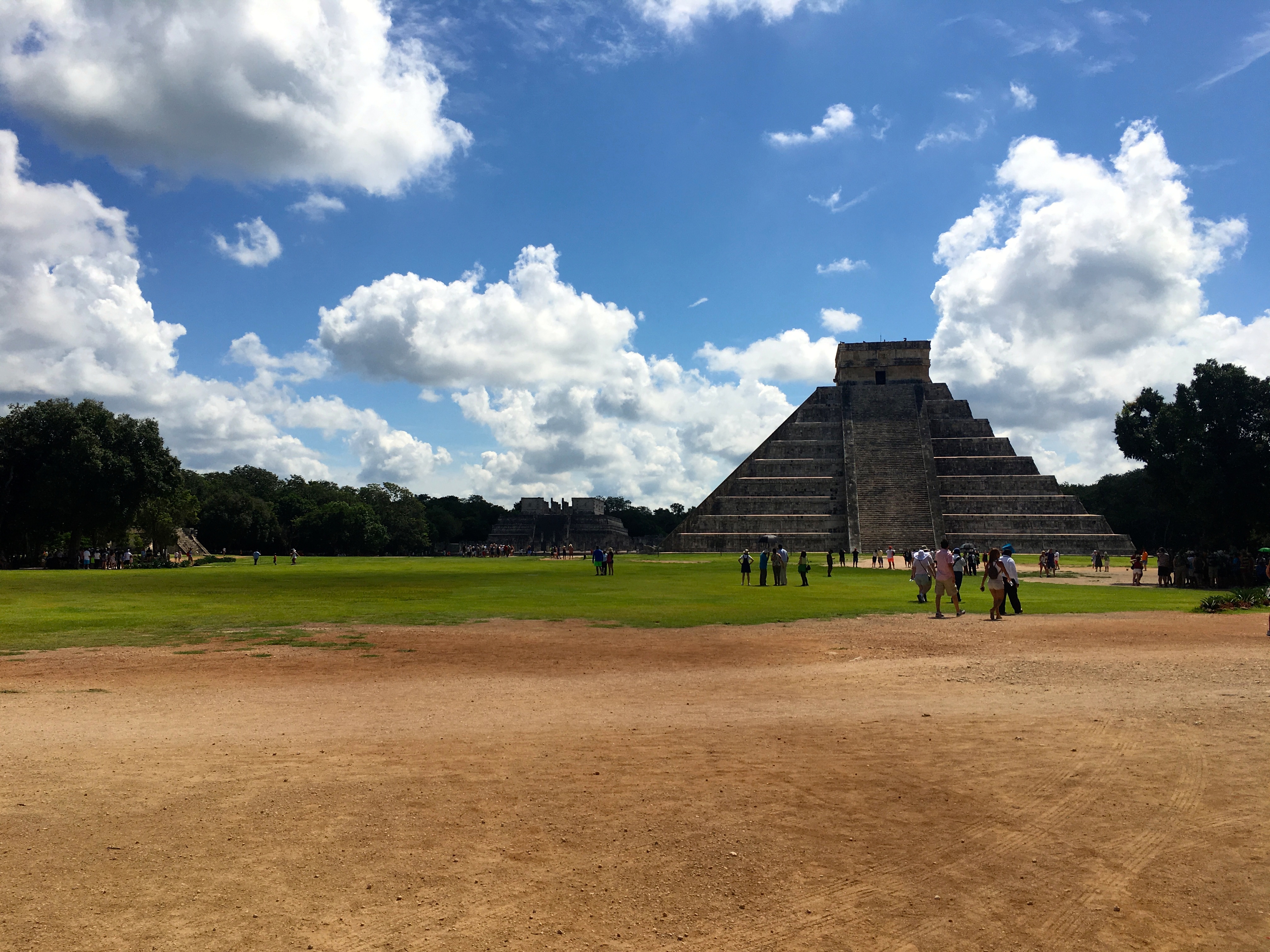 Ik Kil
Just a little ways outside of Chichen Itza is the Ik Kil cenote. It huge with a resort attached and is swarming with people. The big tours all stop here after the ruins too. But we braved the crowds and it was amazing.
You have to walk 40 meters down a long stairway that has been hallowed out through the stone. Once you reach the platform, you can set down your belongings and jump in, use the ladder, or use the side stairs to jump from a higher landing.
There are fish in the water and vines hanging from the ceiling. The water itself is 60 meters deep and this place actually hosted the Redbull Cliff Diving competition back in 2010.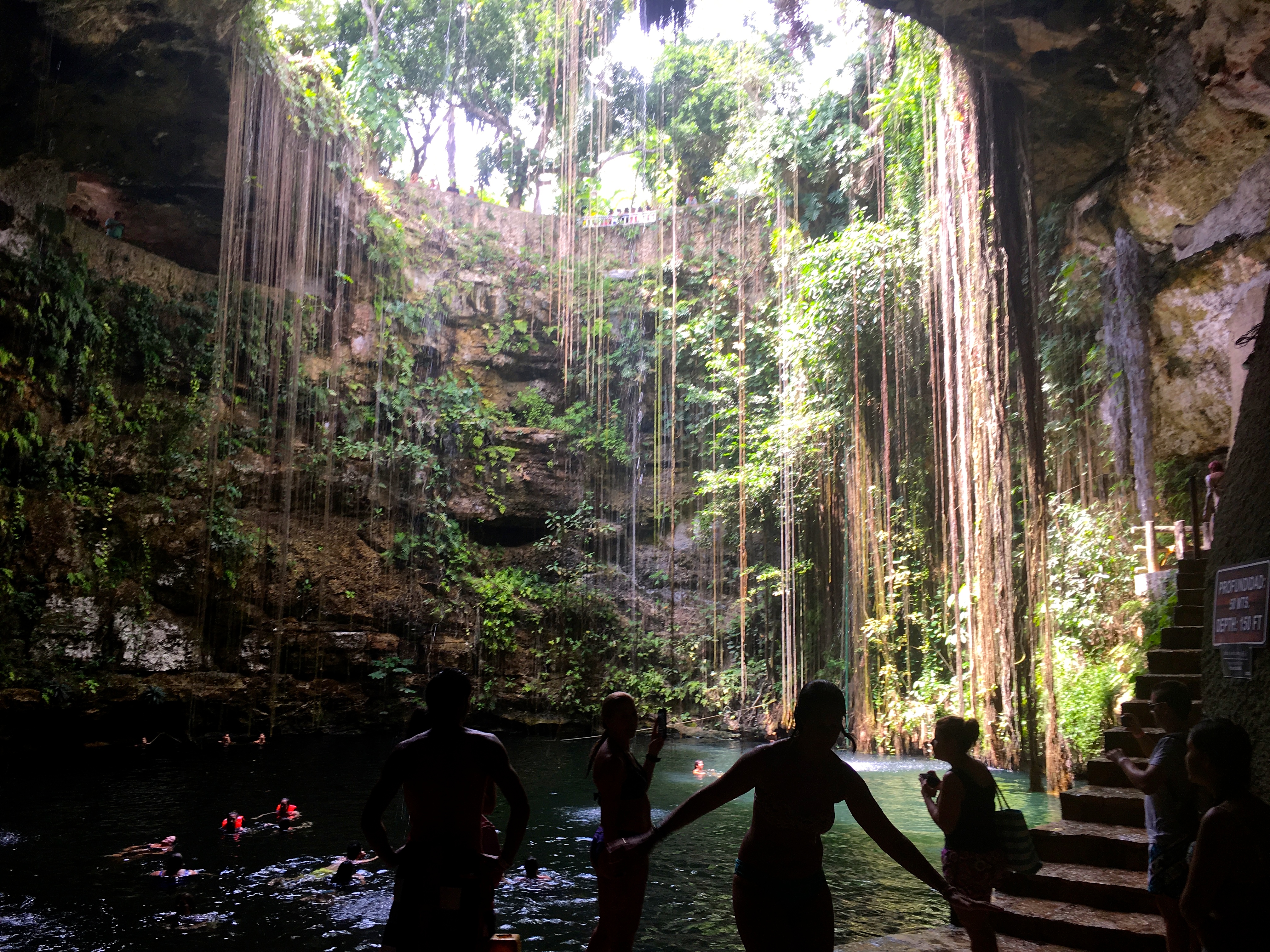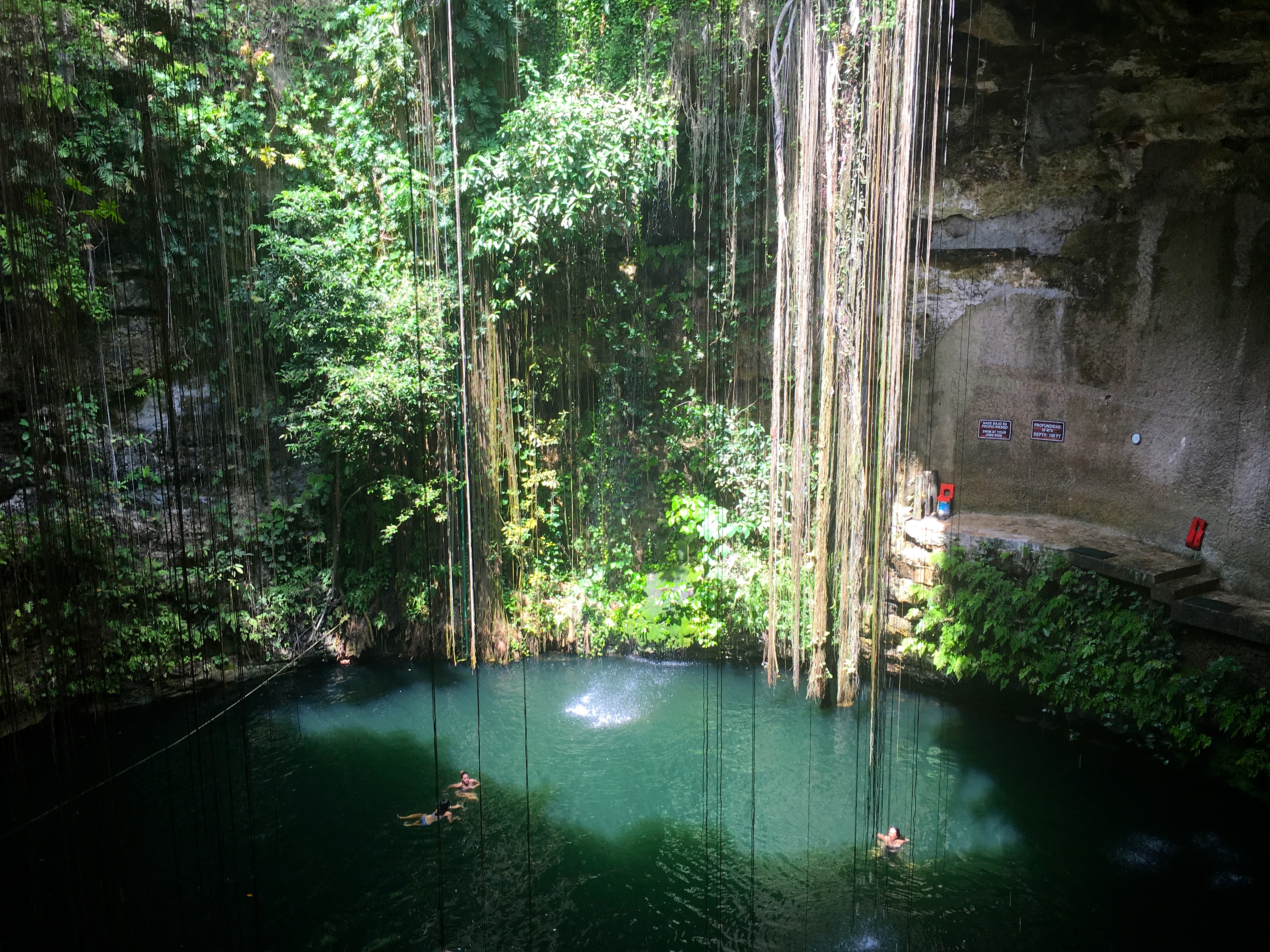 We took a quick dip to cool off before setting off for the long drive home. Where we promptly got caught in a monsoon. Okay maybe not an actual monsoon, but it was intense. Luckily I am a pretty good driver and was able to get us through the nearly hour long storm without incident.
We left midday on Sunday, 9 days after we had arrived.
There is so much more to see and do in Mexico. I just got a teeny tiny taste and I cannot wait to go back. Mexico City, Oaxaca, Guadalajara and everywhere else too.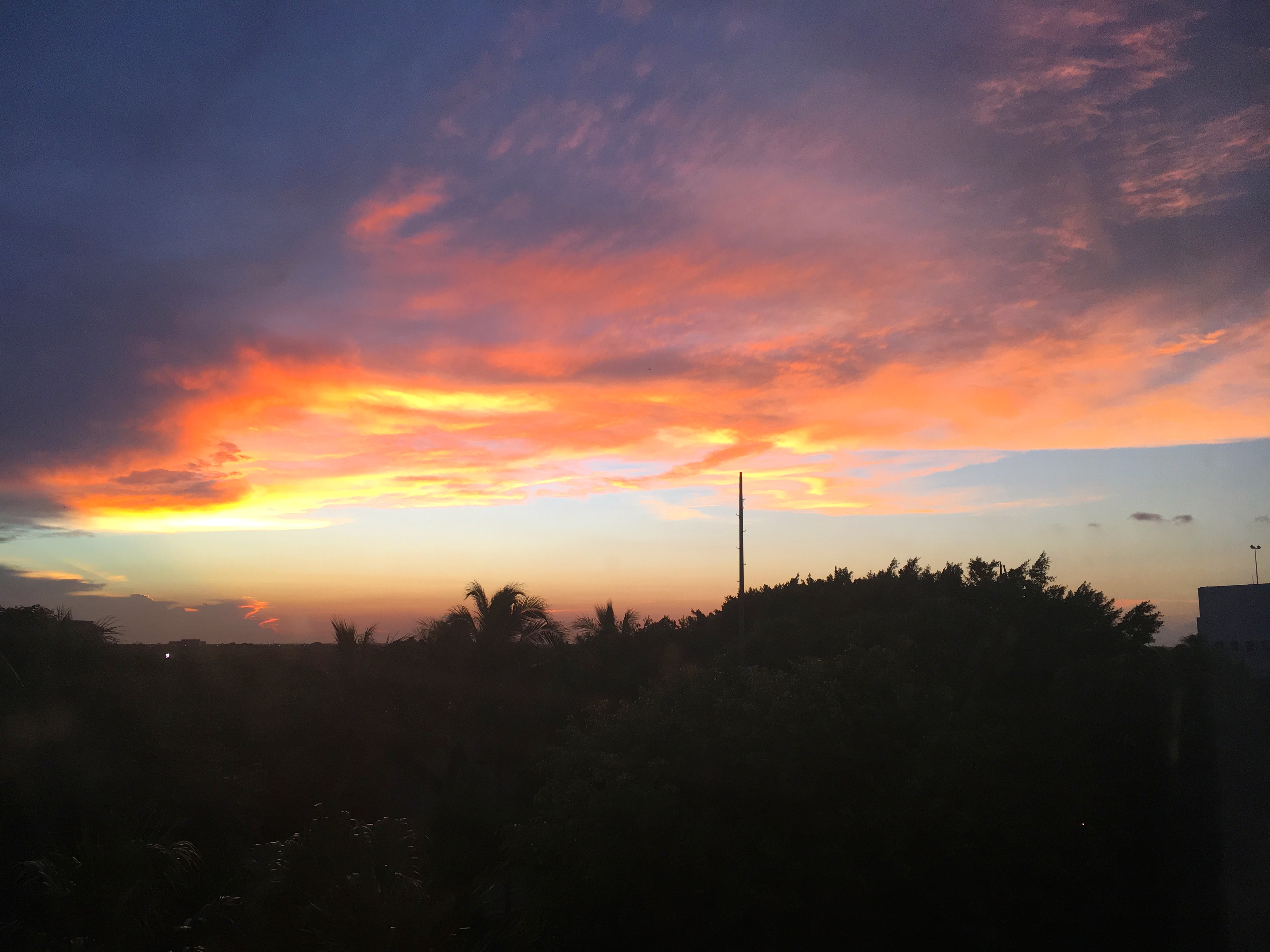 See you again Mexico!