We were warned at the beginning of this trip that our final island was going to be the party island.
It did not disappoint.

After Santorini we were ready to mix things up a bit, especially knowing that these would be our final few days together as a group.
We stayed at Far Out Beach Club and it turned out to be even better than we expected. Luckily for us, we were there just before peak season hit, so it wasn't packed with party animals. That came later when we went to town.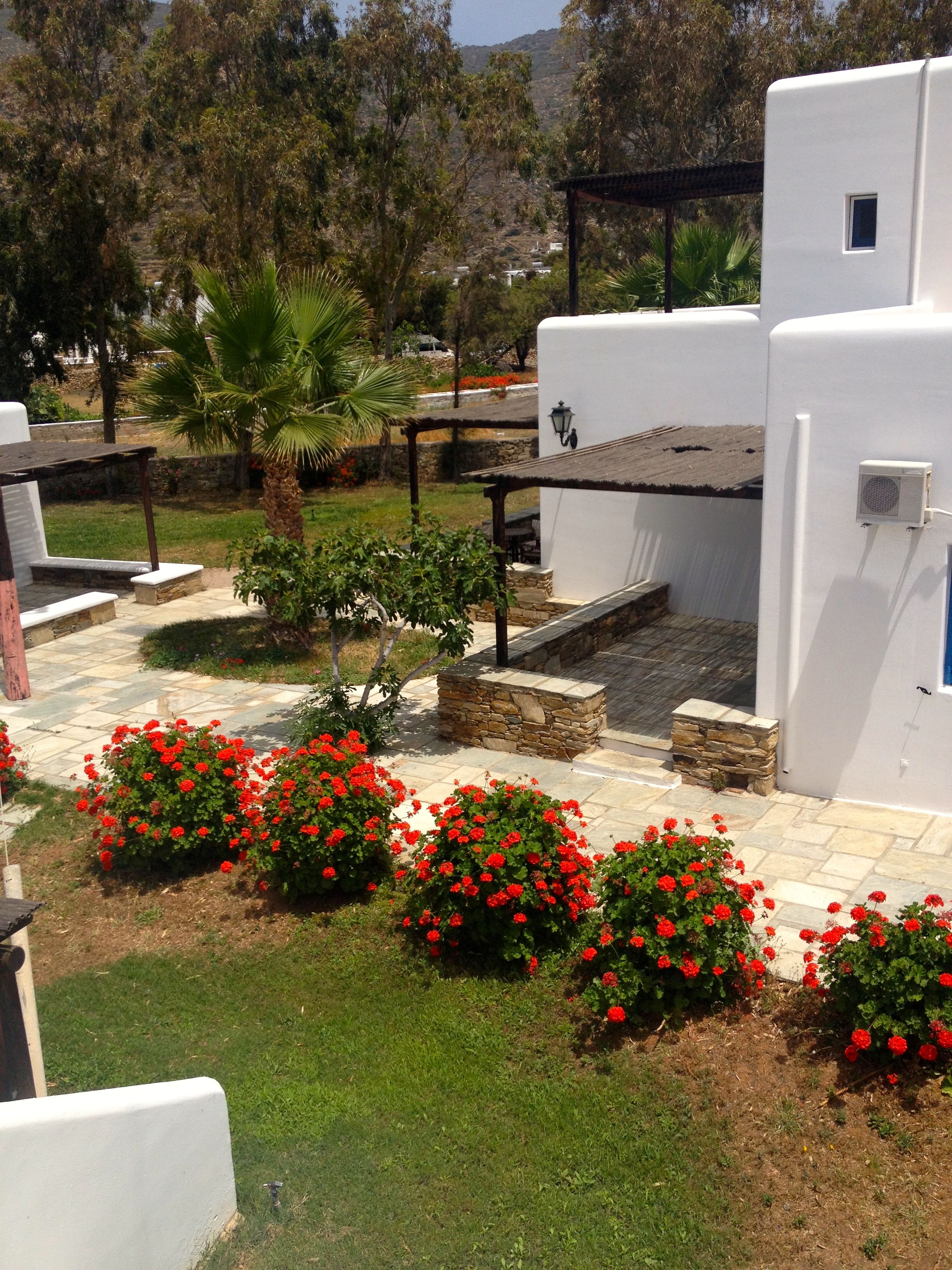 We stayed in these beautiful white buildings with private balconies and a view of the water. The whole resort is huge. You can camp or have a swanky private bungalow, and everything in between.
There was a bar, a pool, and did I mention a beach?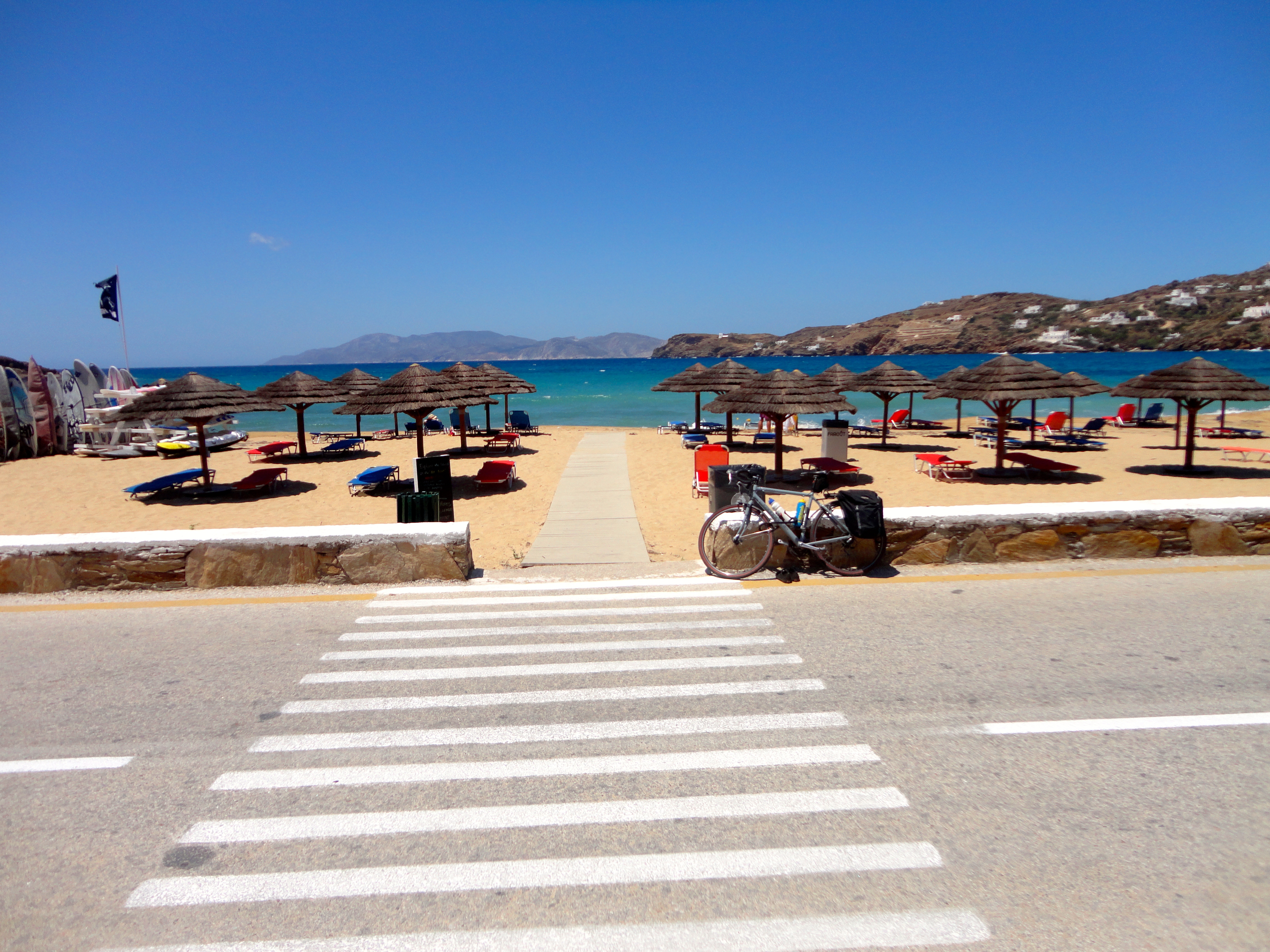 We started at Fun Pub both nights. It gave you a view of the village Chora perched up on the hillside. Some guy kept coming up to us saying "Look at that hill. There are 60 bars in there."
We got the night started right by having drinks mixed directly in our mouths. Messy. There was also giant jenga, which is always a win in my book.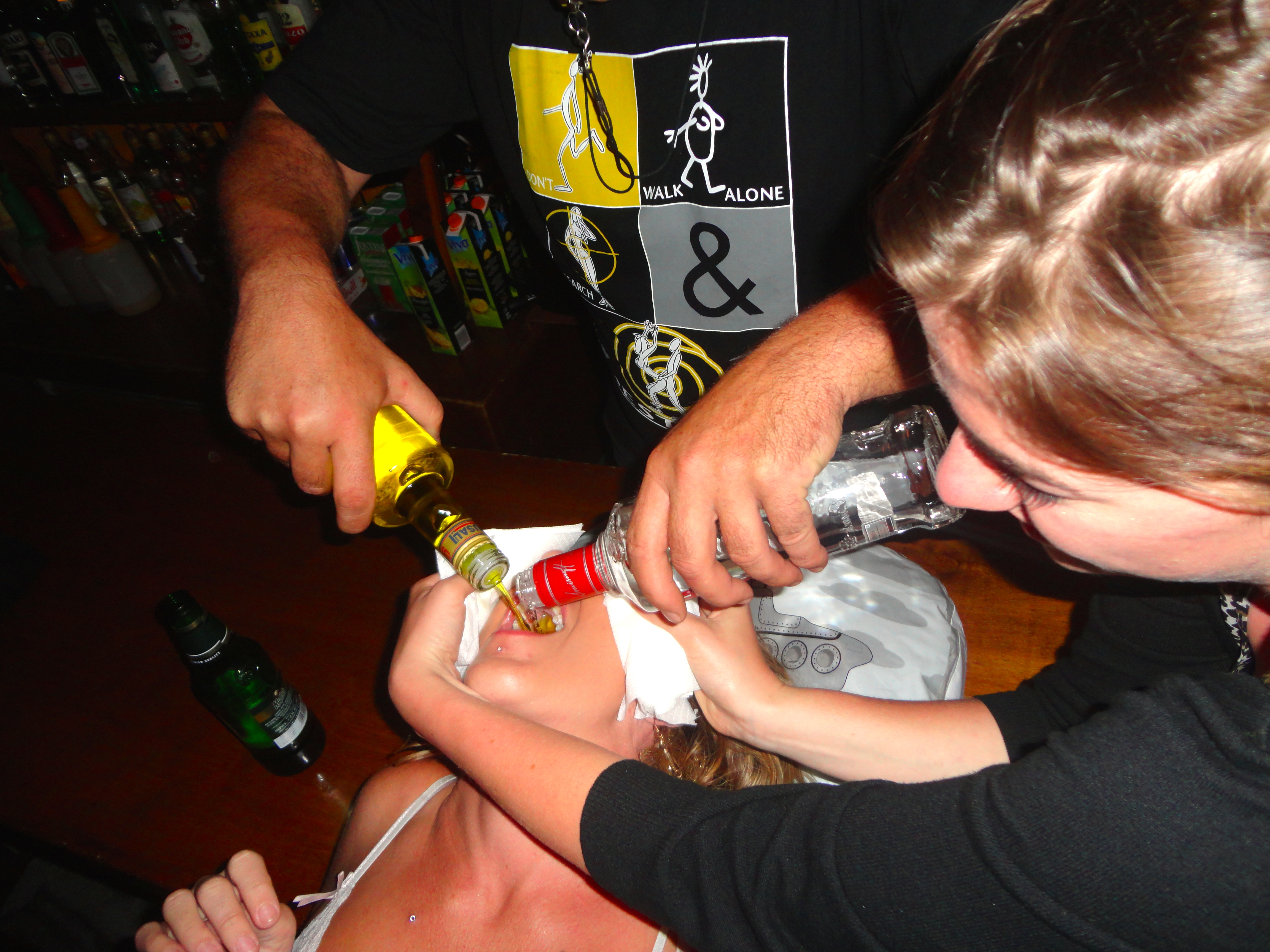 The only other bar I remember the name of was Flames Bar.
There was some challenge where you could take 7 or 8 shots of some skittles drink and earn a free shirt. The shots were super sweet, so not that difficult to get through.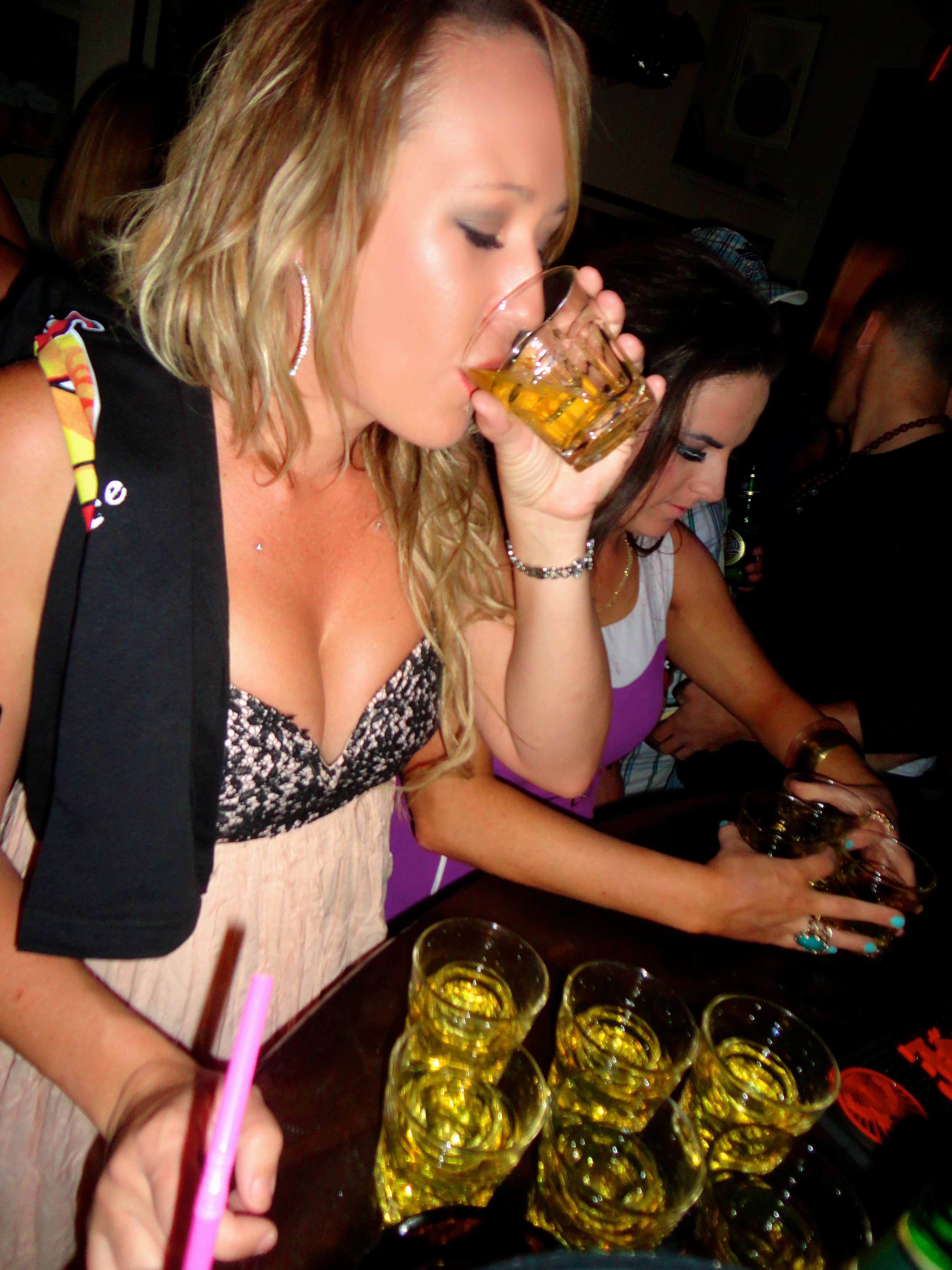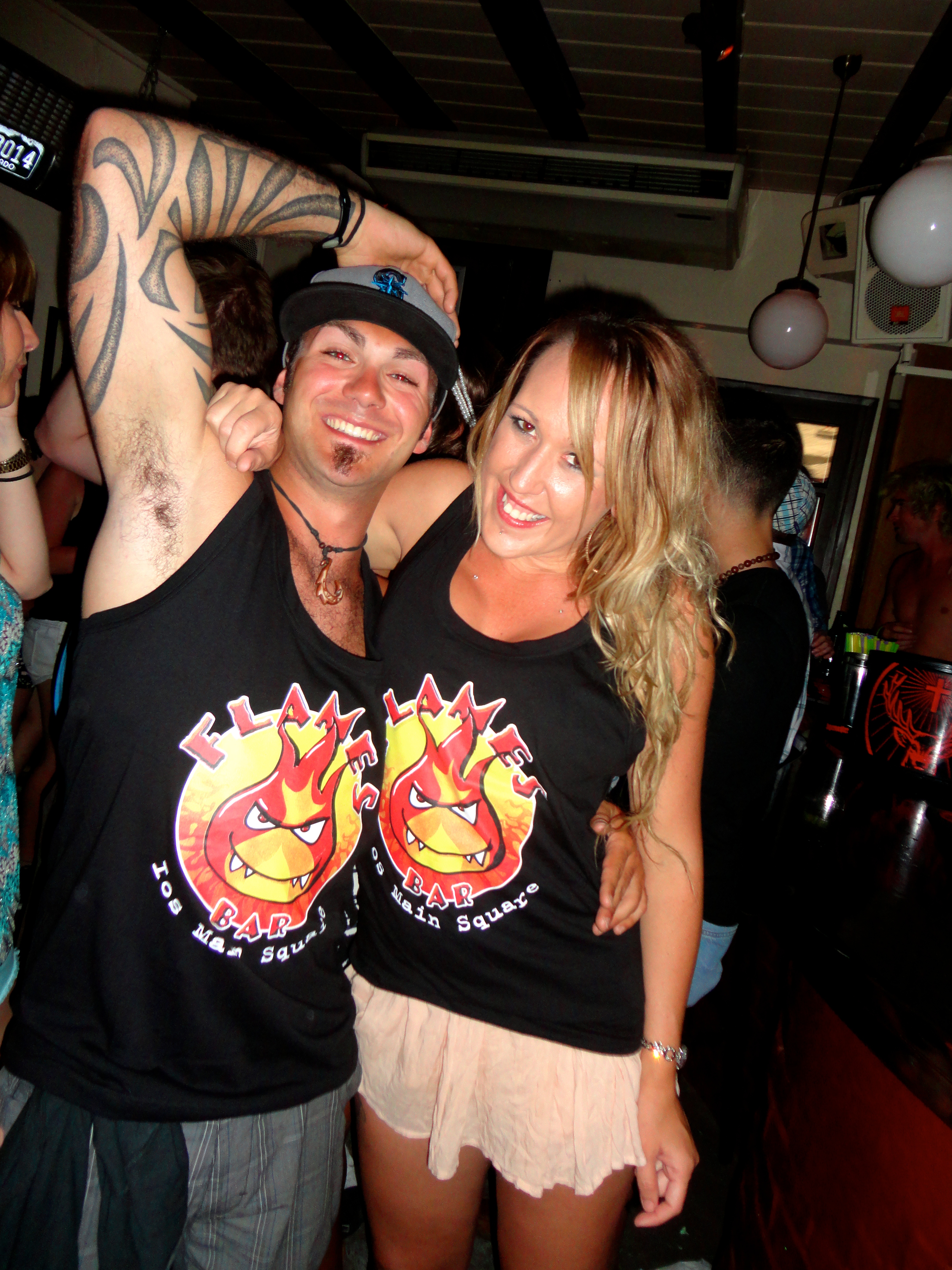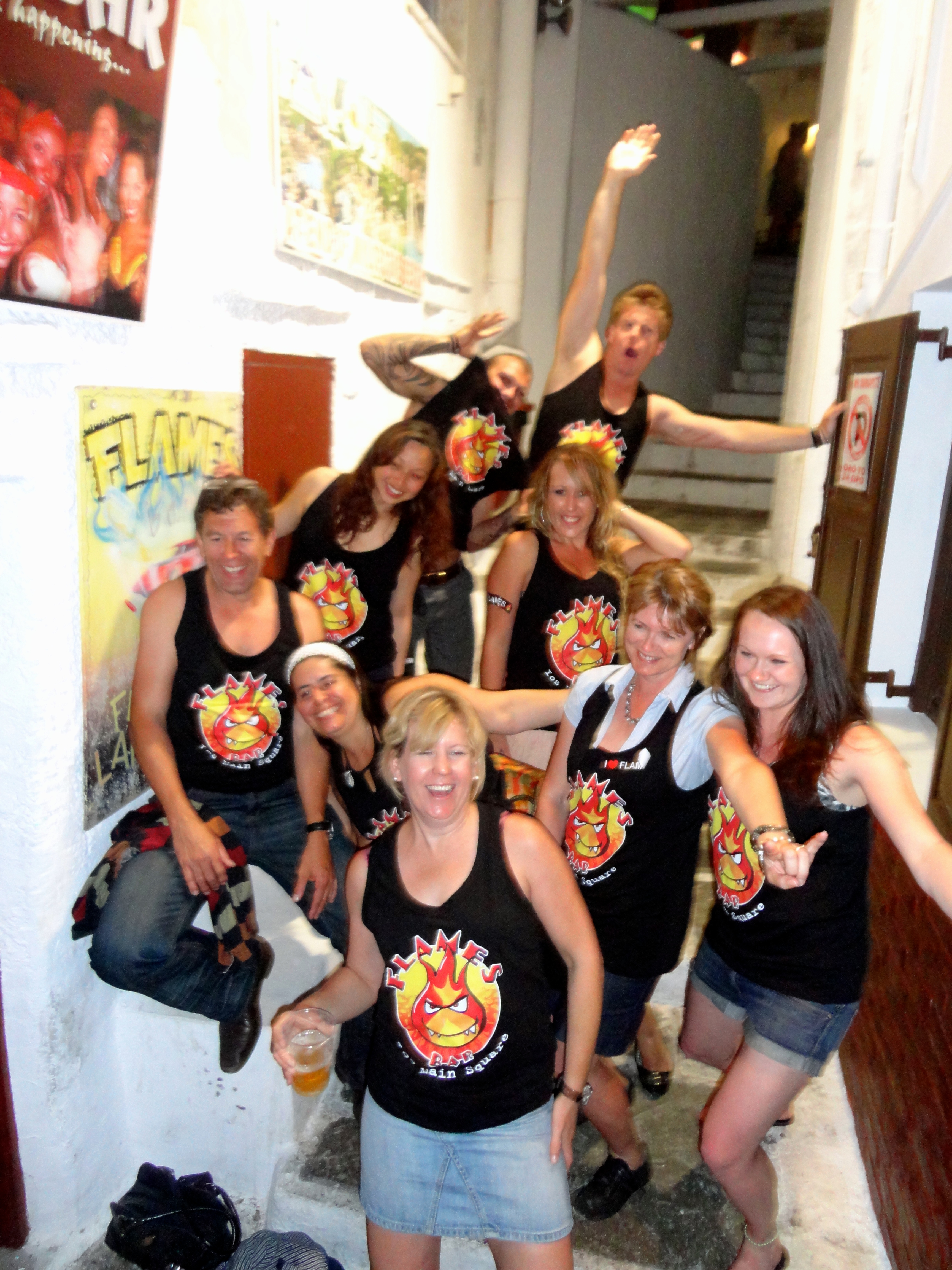 Many people in our group participated. I did not.  
There was a lot of dancing. And a lot of dancing on bars. I don't know why. Looking back, its probably not the best idea to throw a bunch of drunk people up onto a bar, but it sure was fun.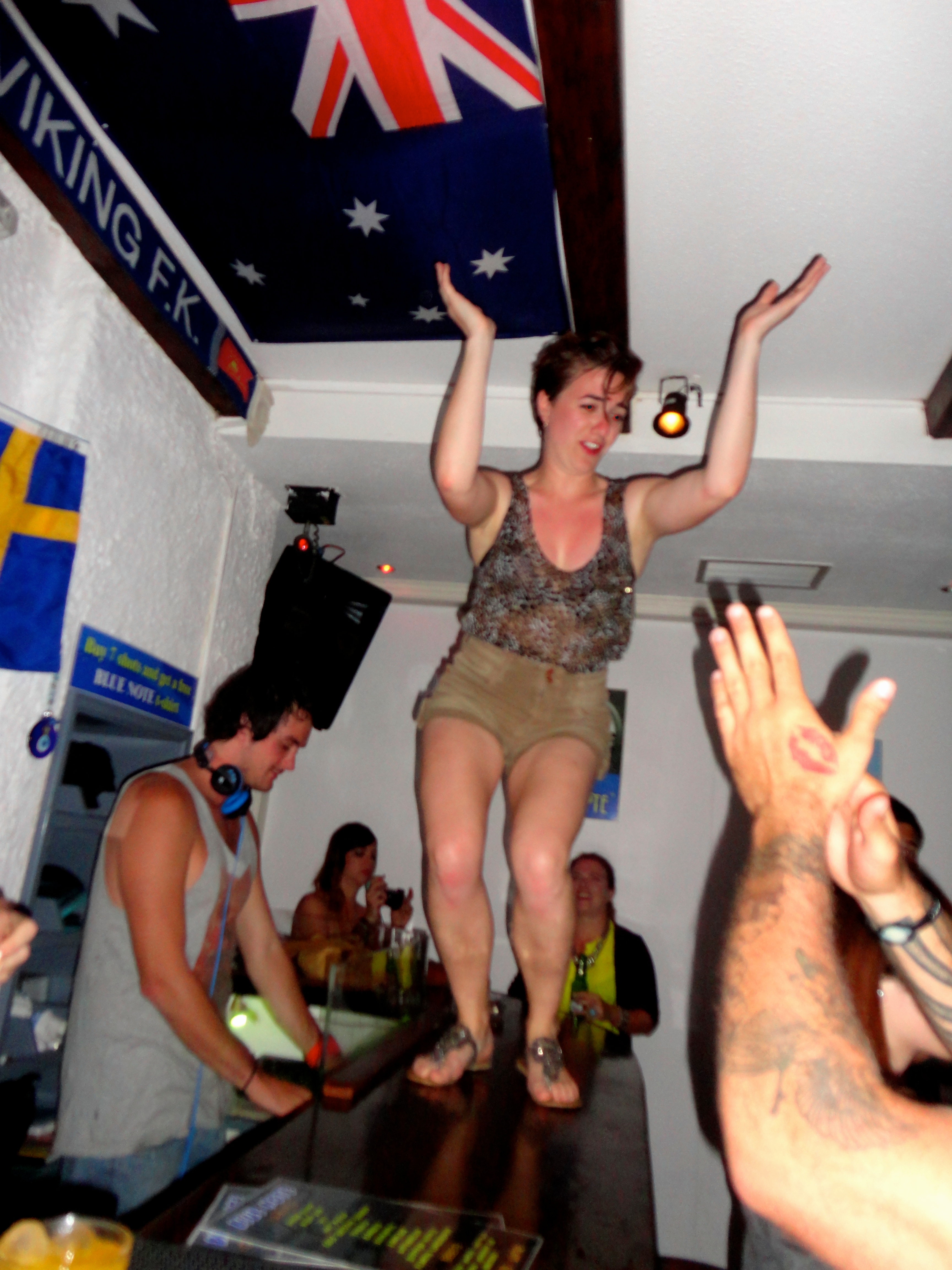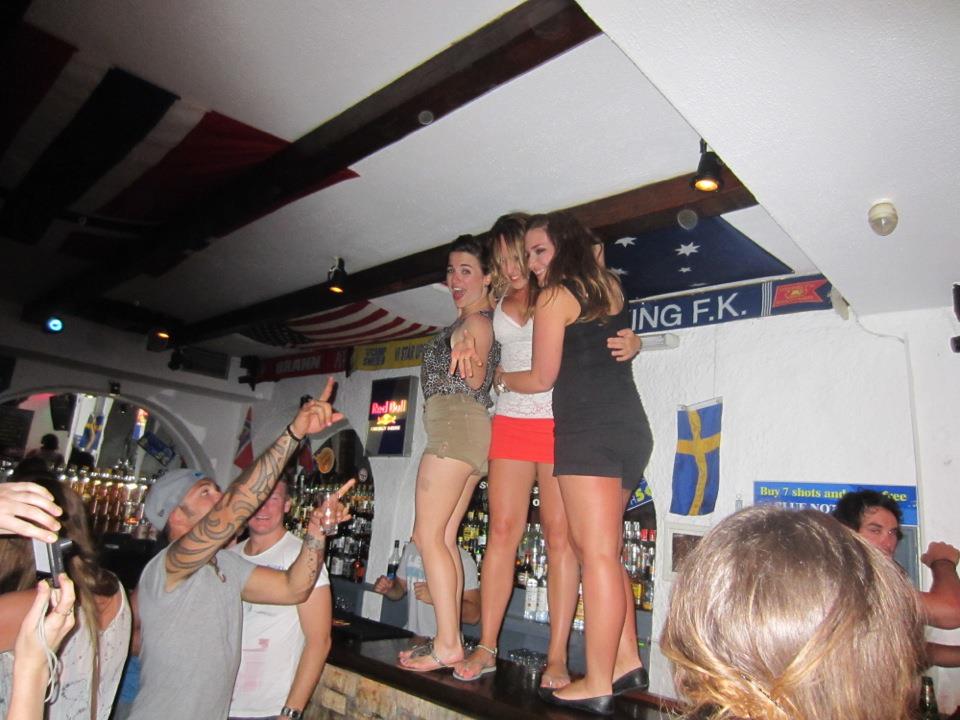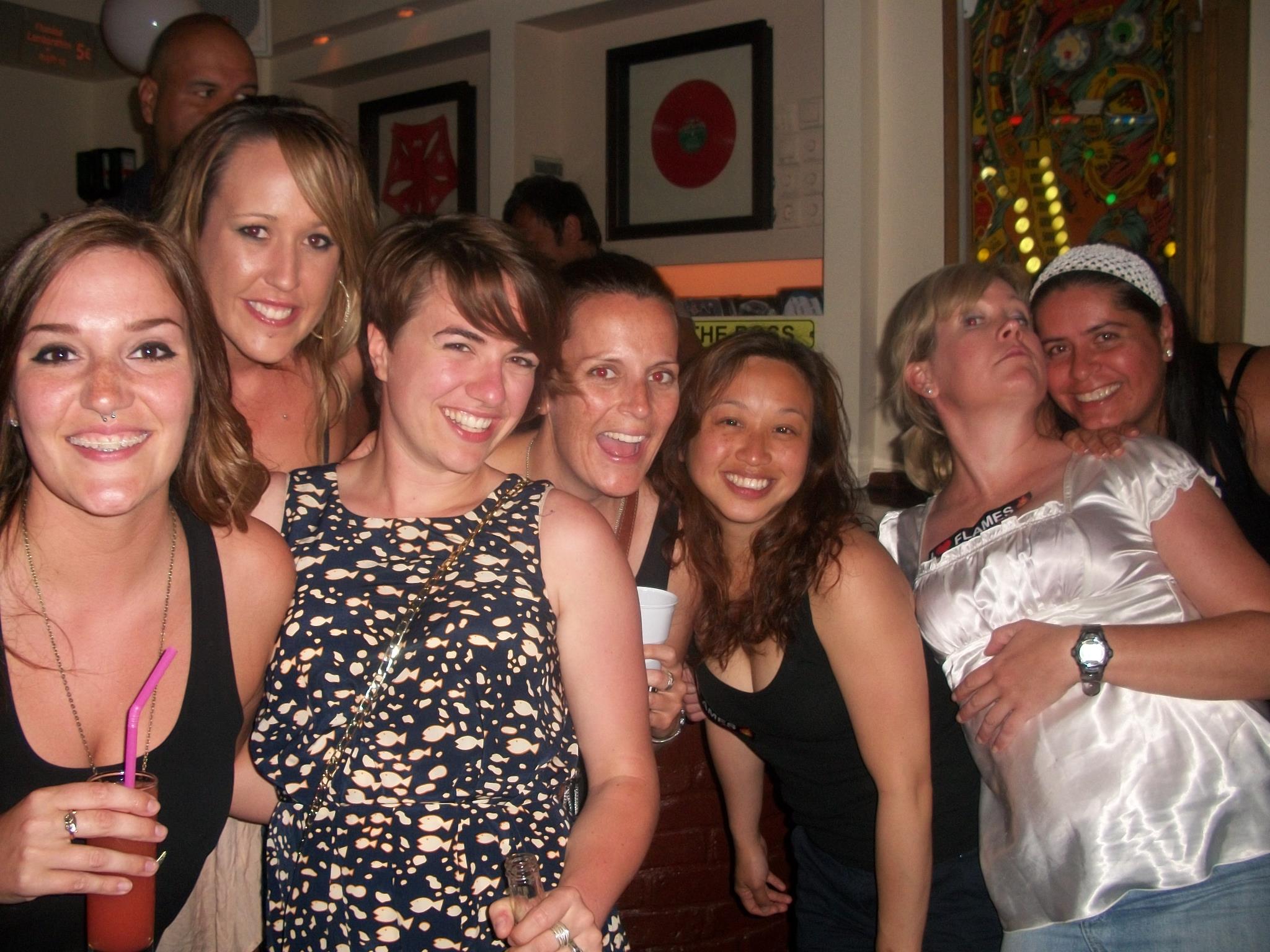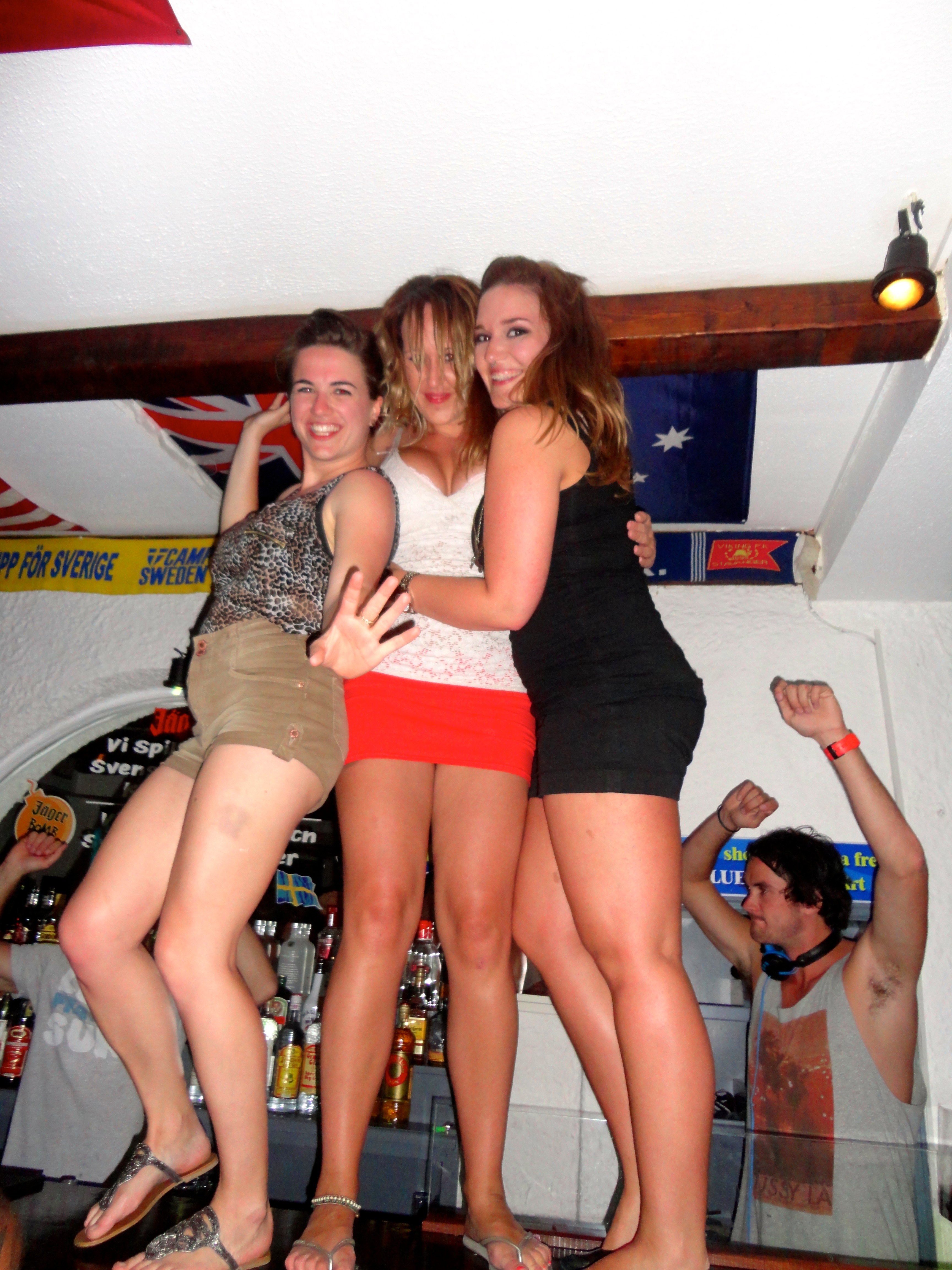 Somehow we managed to navigate the narrow streets and make our way to several different bars both nights. A huge thanks to our tour guide for keeping us from getting lost.
I hear some of the songs Top 40 songs that were big at the time, and it takes me immediately back yto moments like these. However, I cannot seem to remember which song it was that prompted everyone to take their shirts of every time it played.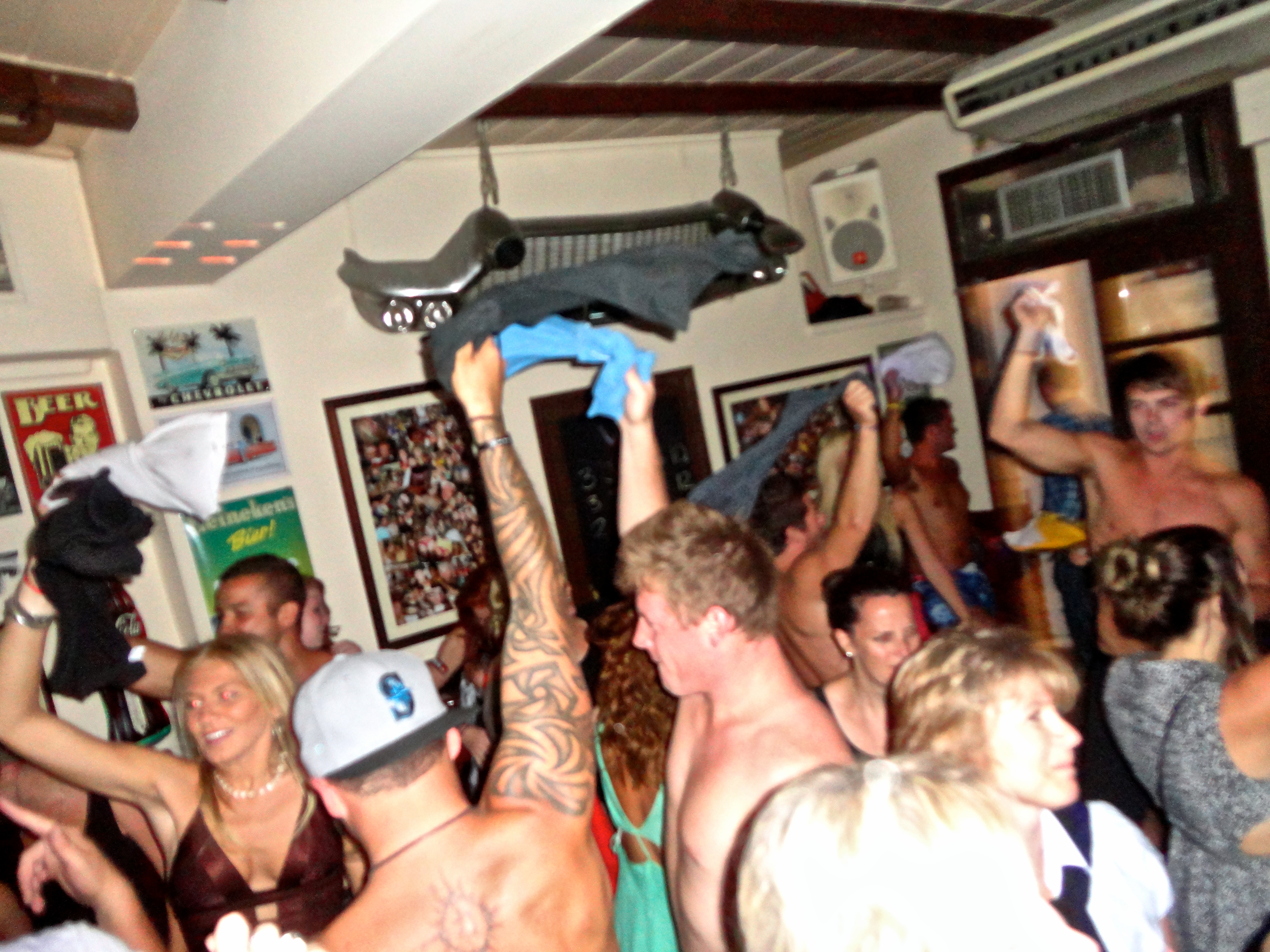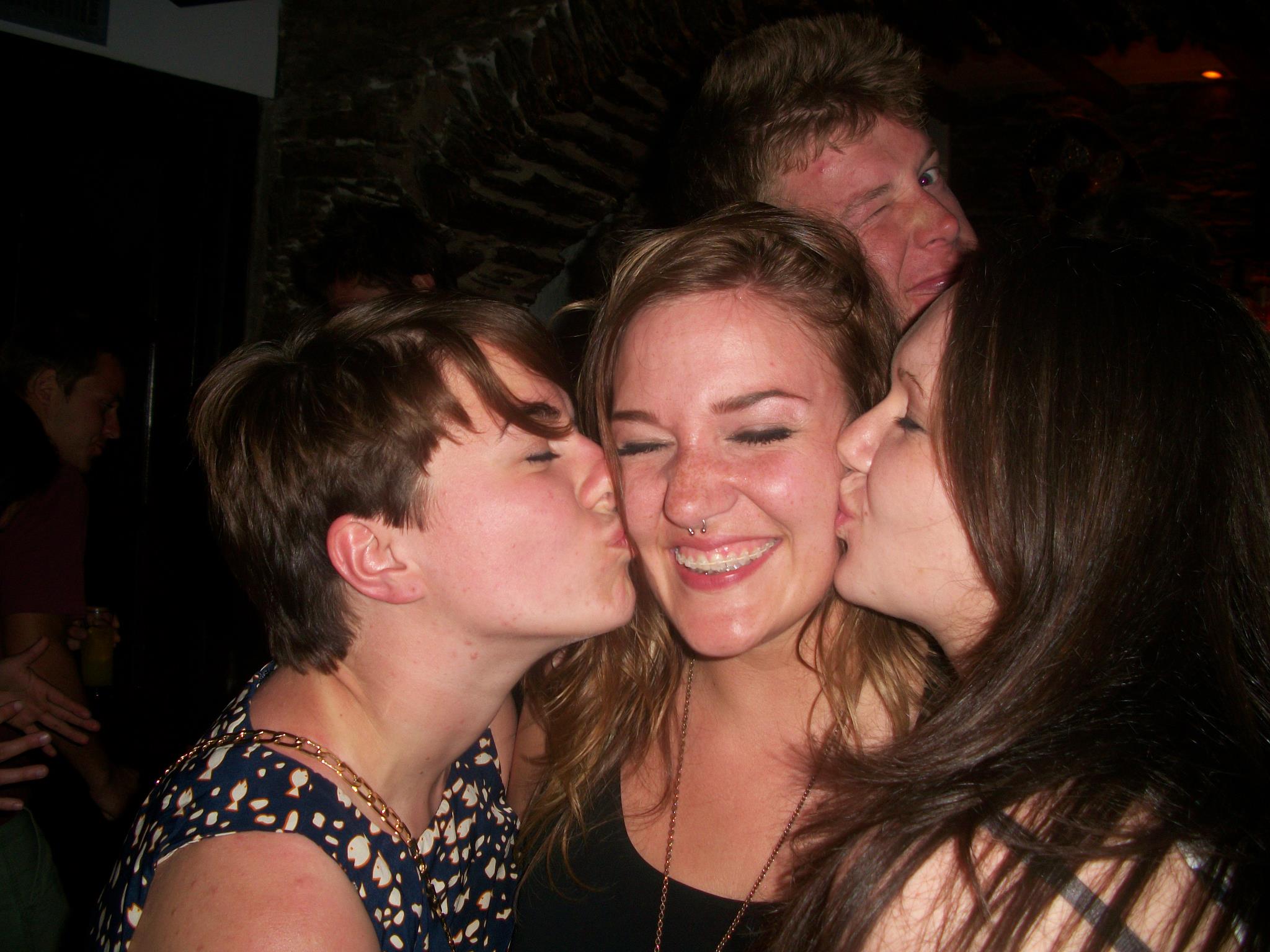 I don't remember how we got back and forth to the hotel (bus?) but I know there was a walkable route. One of our group members ended up making that walk in the morning, showing up on the beach with 2 beers in hand and armed with plenty of stories.
The pool and the beach provided the perfect places to nurse a hangover. And we got free breakfast at the restaurant.
We also finally got the best weather of the whole trip.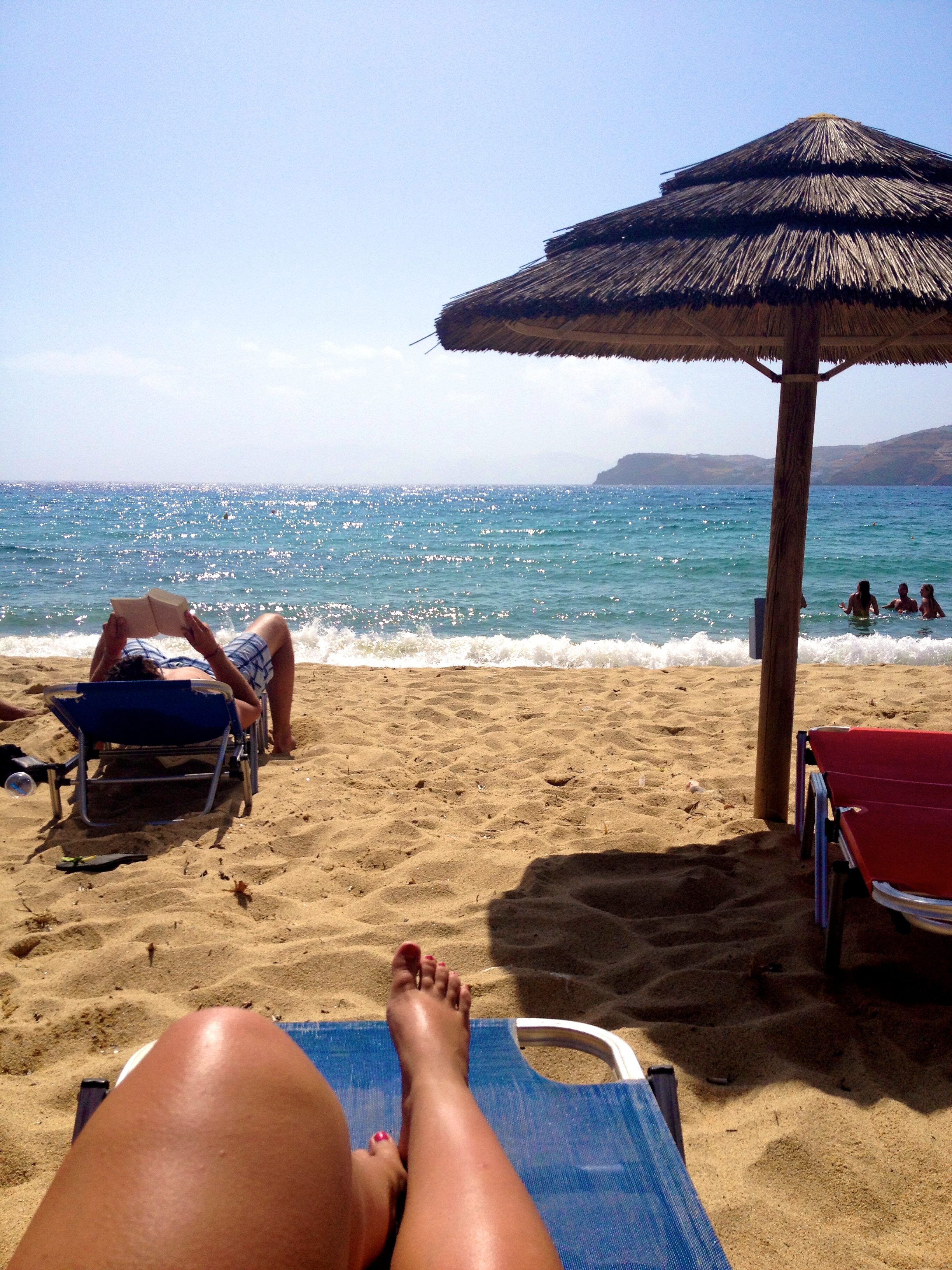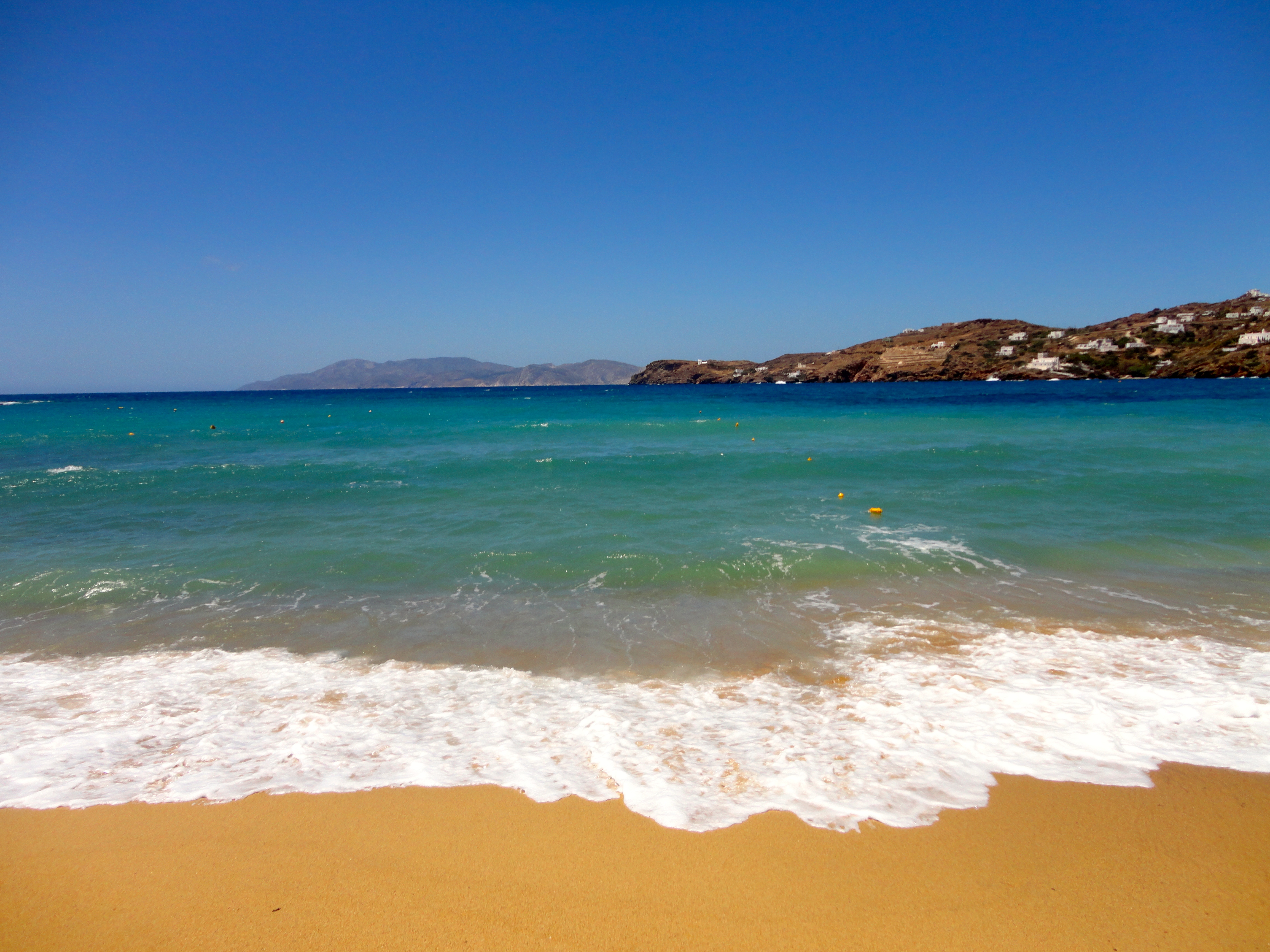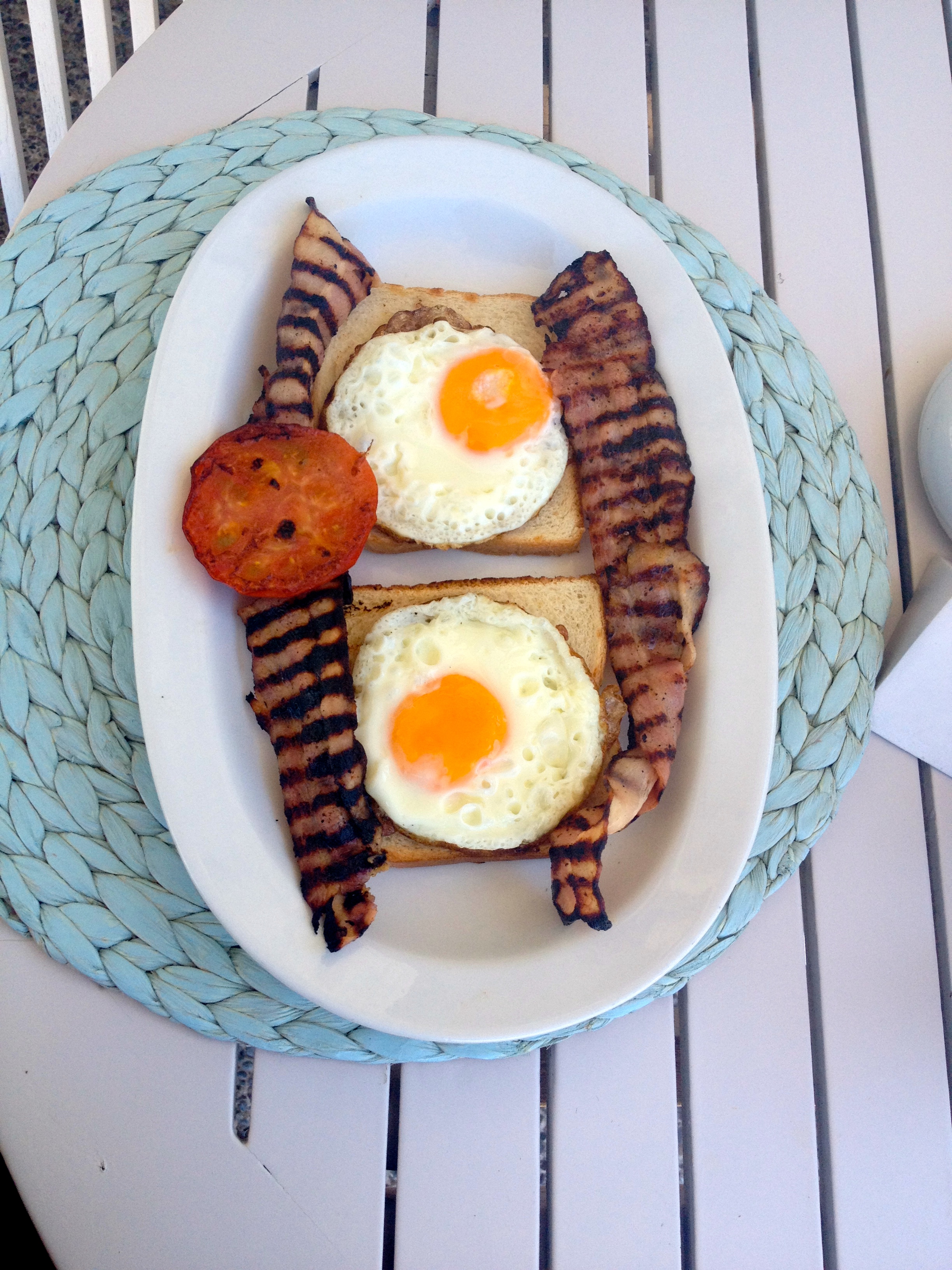 Ios was insane. And it was a blast.
The pictures cannot begin to tell the stories that we have from those narrow streets and heavily poured drinks. My cheeks hurt from smiling so much and my head hurt from all the booze.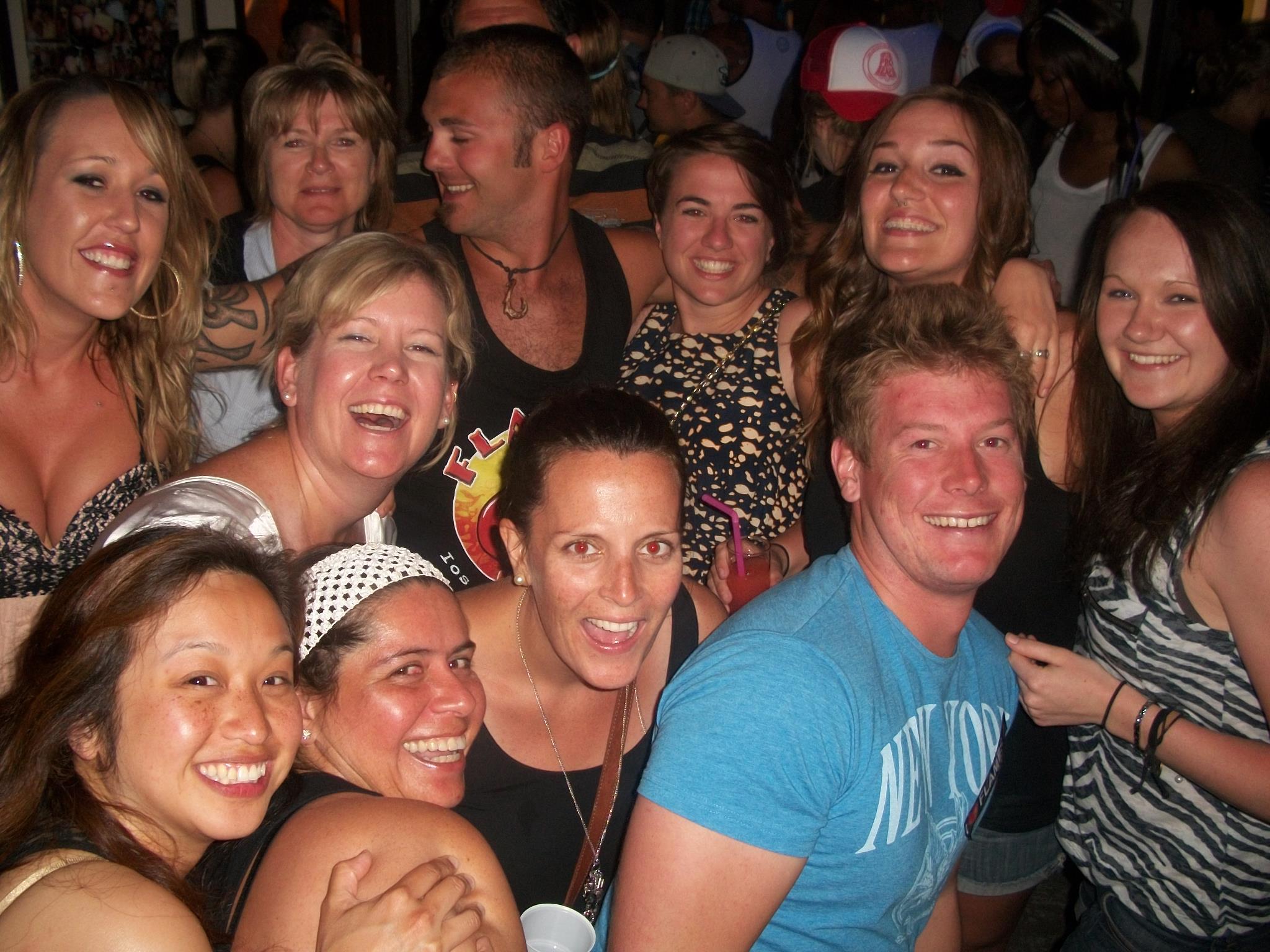 It was the perfect was to end the craziness we had been through during those 2 weeks.
And I would absolutely go back.