After a whirlwind trip through four islands, it was time to head back to the mainland.

Unfortunately for us, there was a large storm in the Aegean Sea and we had to take a ferry ride directly through it. By ferry, I mean catamaran.
Not the best boat trip ever considering the level of alcohol consumption we had just endured.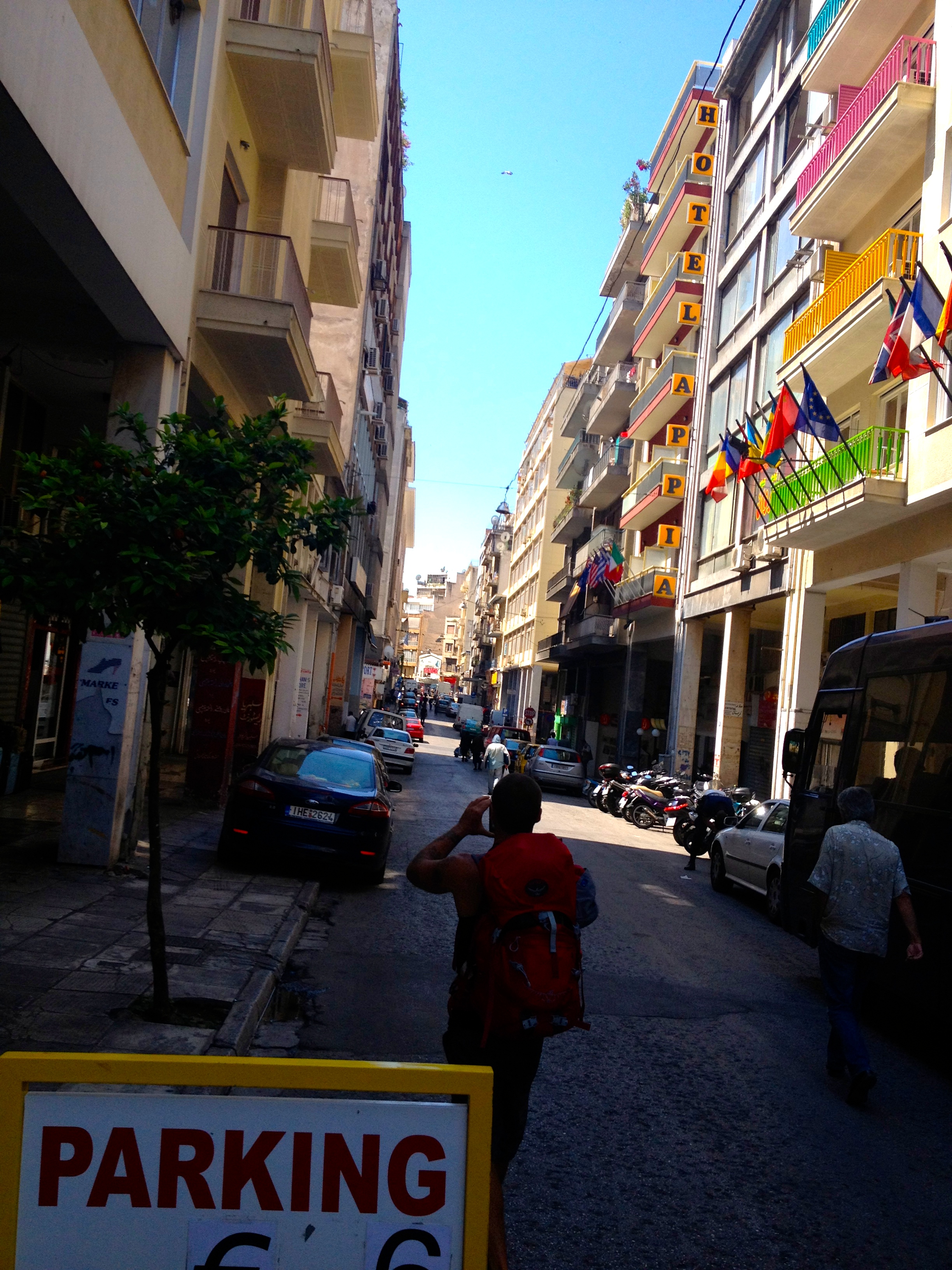 It also meant saying goodbye to the new friends we had just spent so much time with. This was my first experience with this. It sucked.
When we got back we went out for drinks again around Monastiraki Square and stumbled upon some live music. Luckily a few of our people were also staying in Athens for an extra night or two. There was drinking and lots of laughs. Someone has photos of this somewhere…
There were also liter bottles of wine. So that's a win.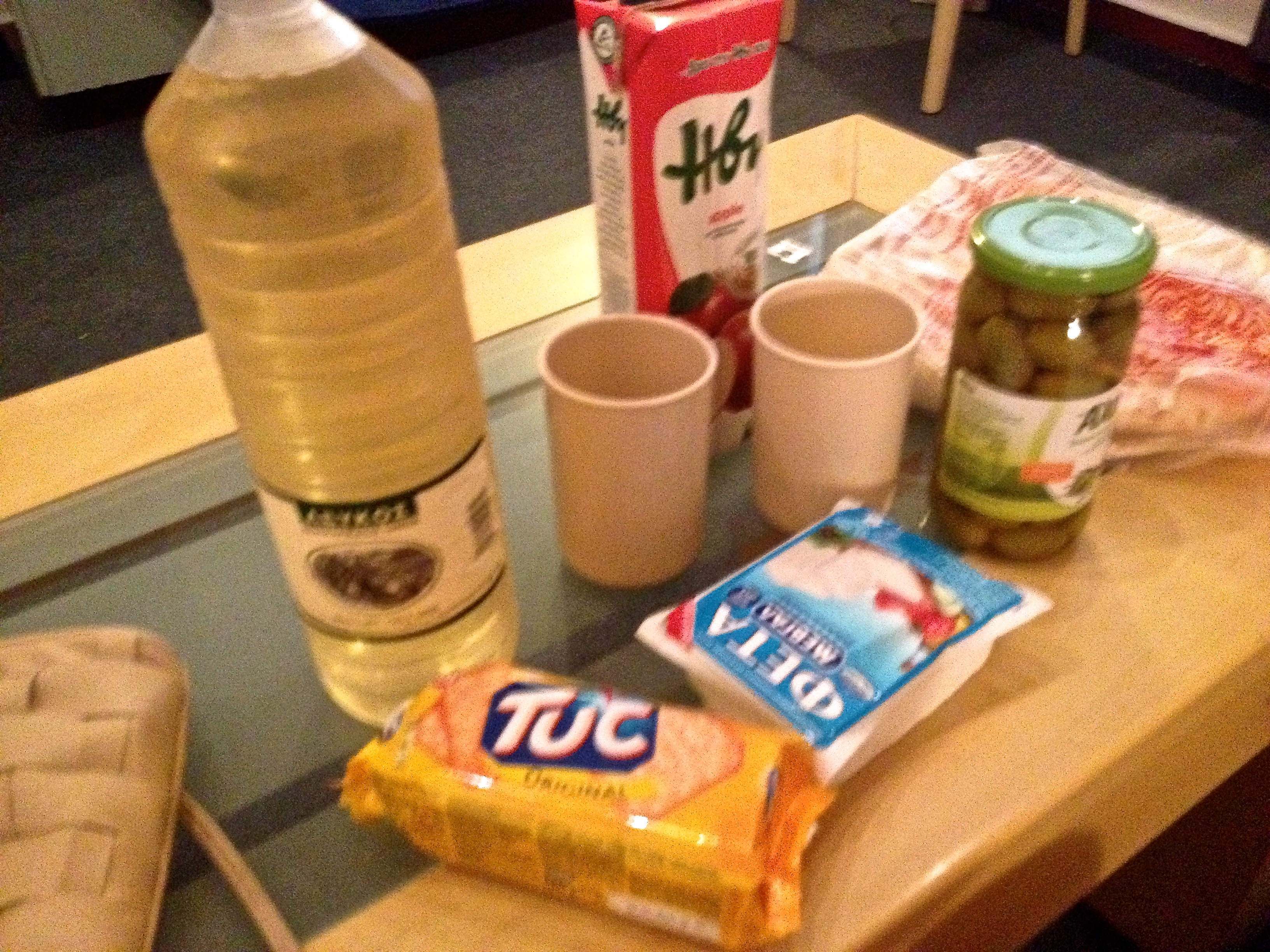 We had sprung for a decent hotel (rooftop pool included) for our 2 nights instead of the hostel.
I don't remember the name of it, but the beds were uncomfortable and soap suds came up through the drains. Turns out the pool was the only decent part. Oh, and the bar.
We only had one full day in Athens, so naturally we headed to the Acropolis.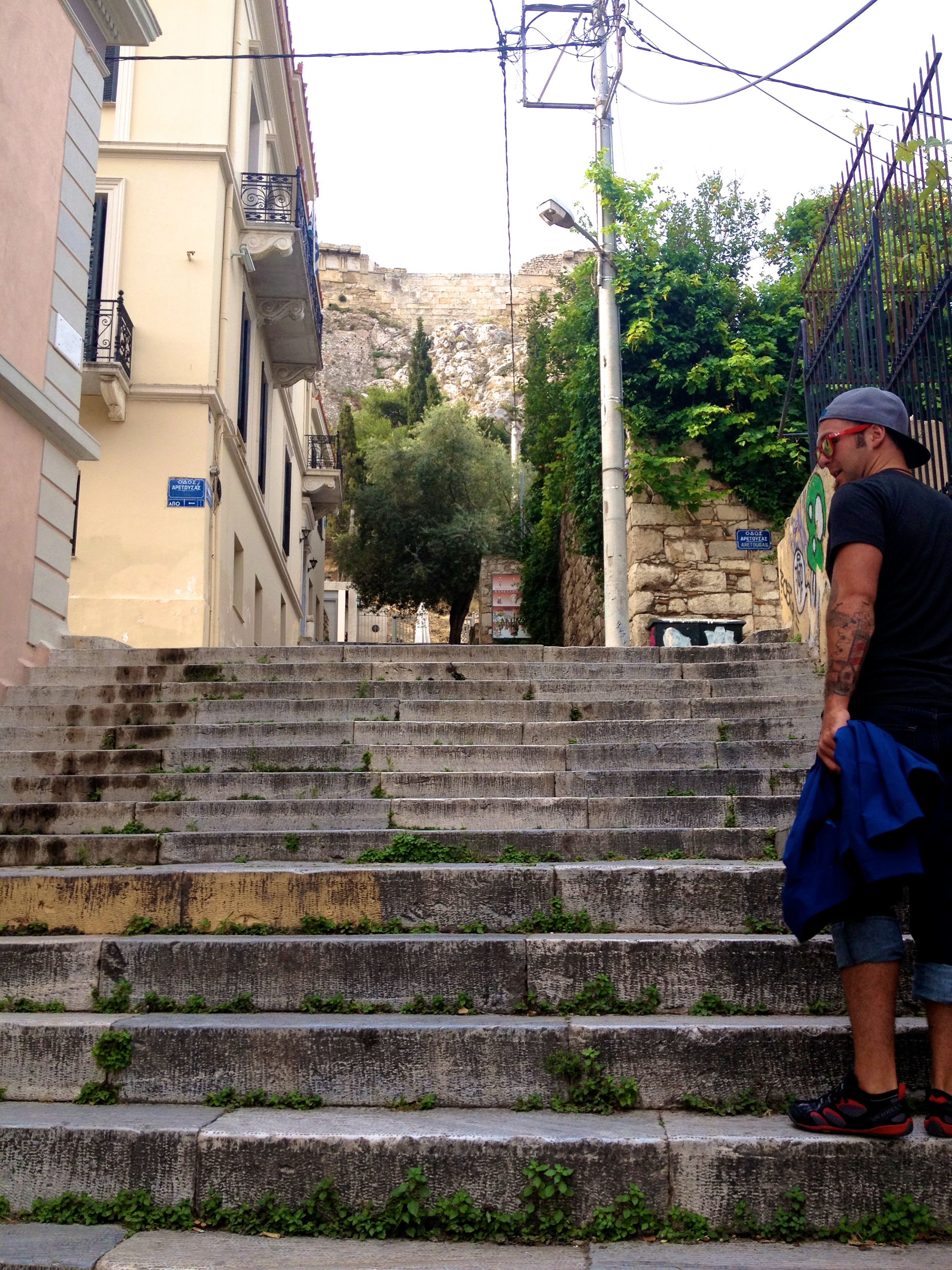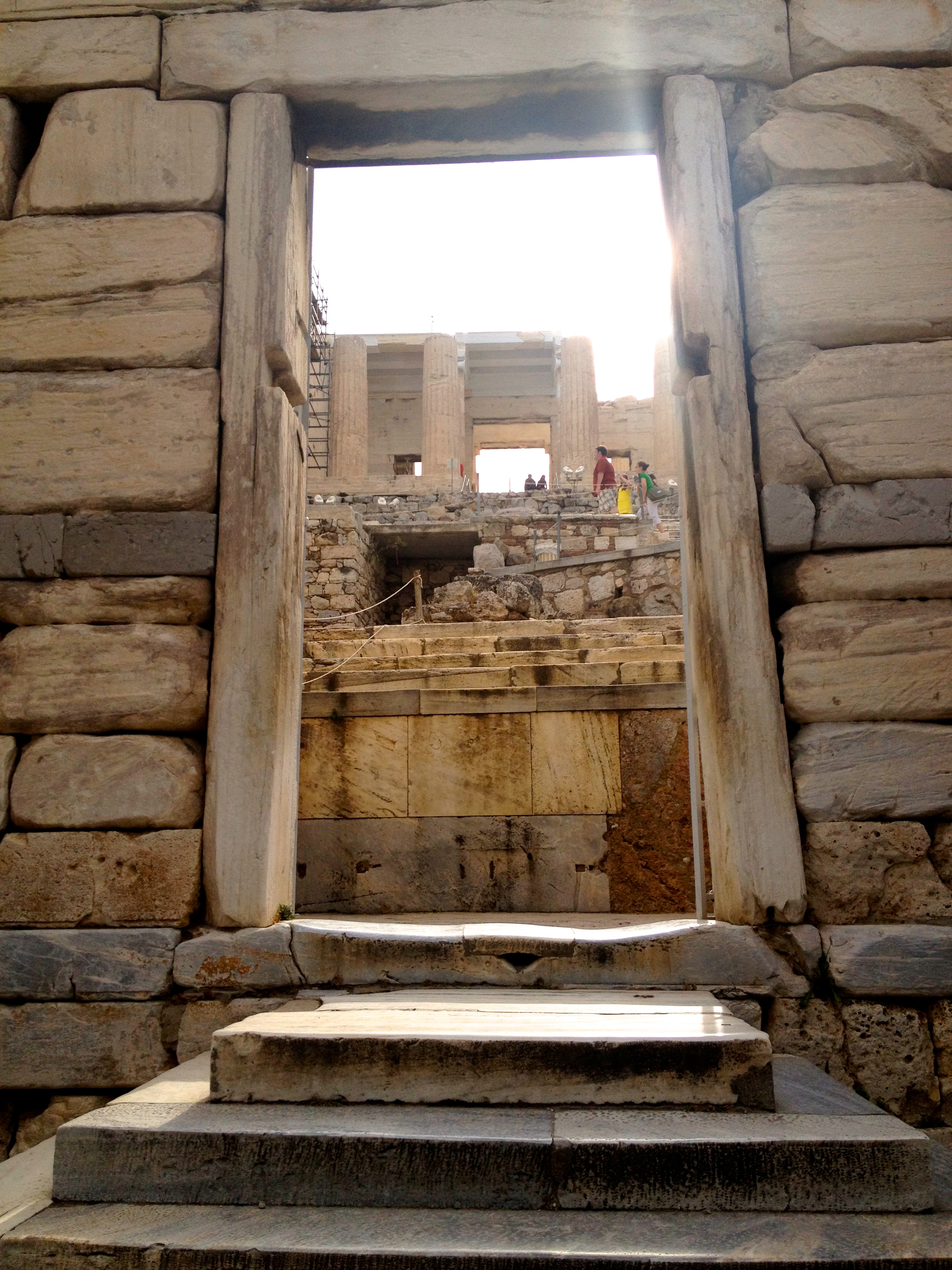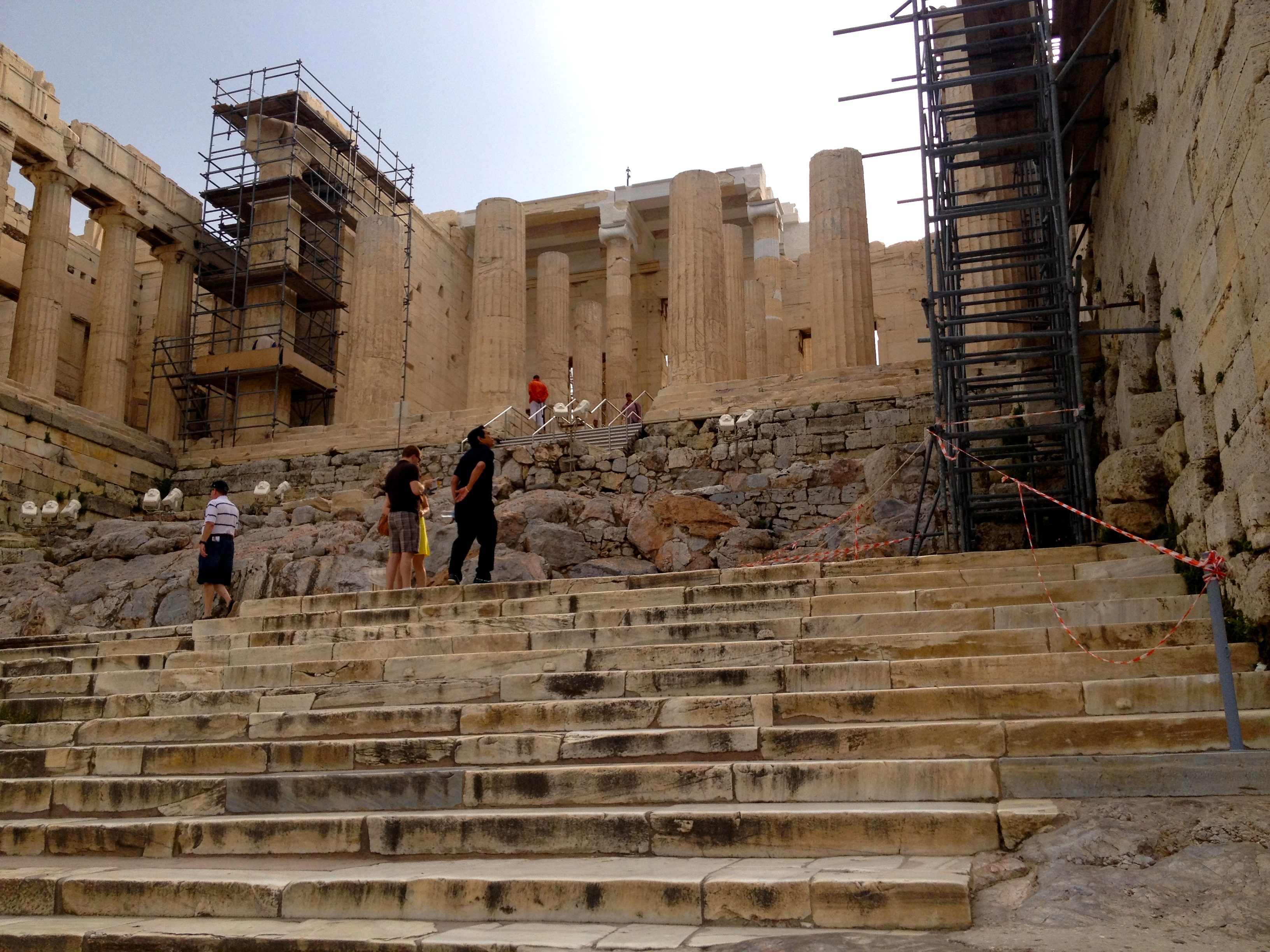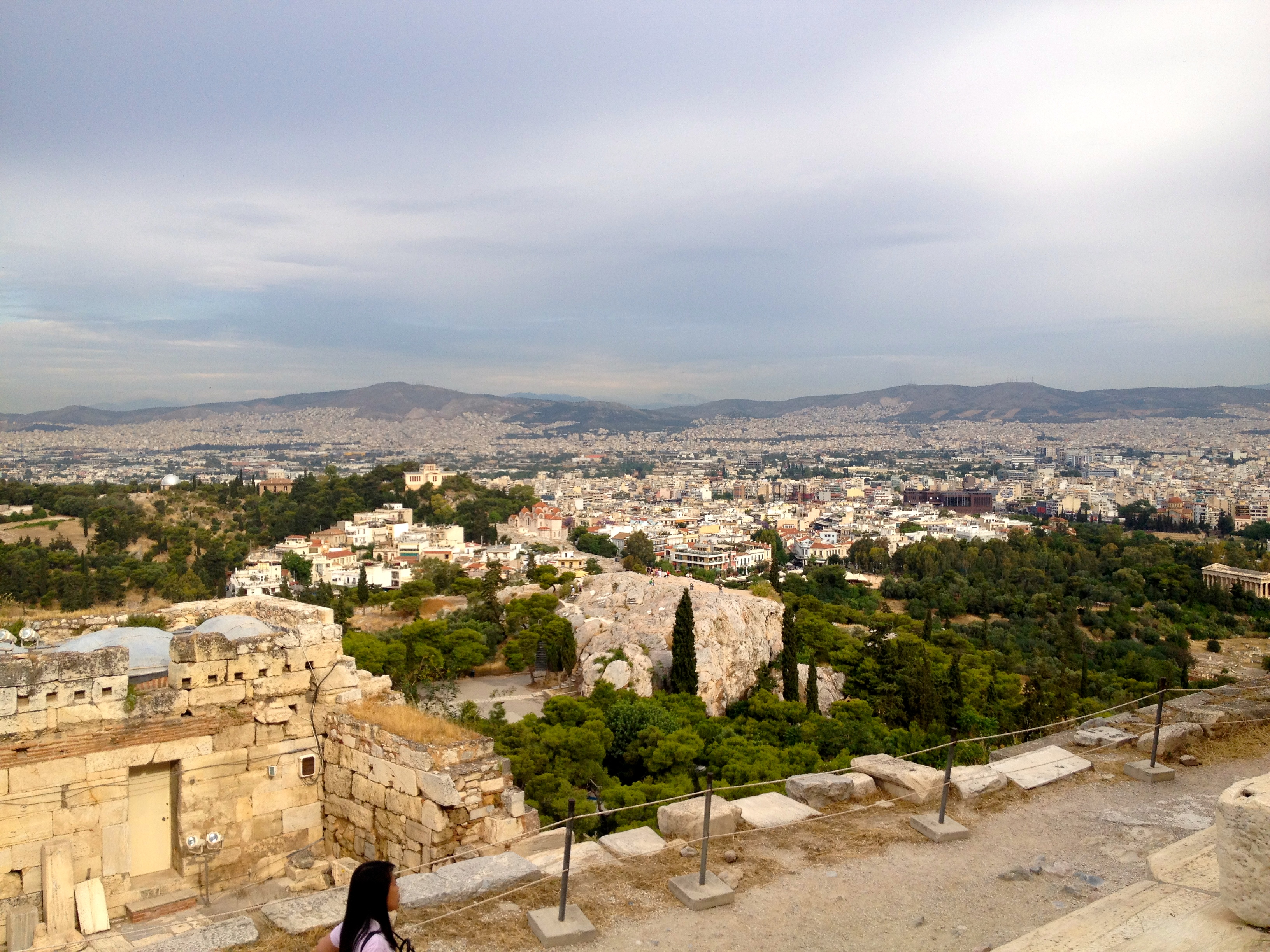 Here are a few things to know about The Acropolis:
– It is a UNESCO World Heritage site, you can read all about it here.
– It's also called "the sacred rock" and was built for defensive purposes. As you can see, you get a view of the entire city and surround hillside. Athens is huge. 
– The Acropolis literally means 'high city' but was also know as Cecropia after Kekrops (or Cecrops) the first Athenian king and serpent-man.
– The most notable structure is the Parthenon, built for the Goddess Athena. Actually, several structures here were built for her. At the foot of the Acropolis also lies the Theater of Dionysus.
– It was awesome and I highly recommend it.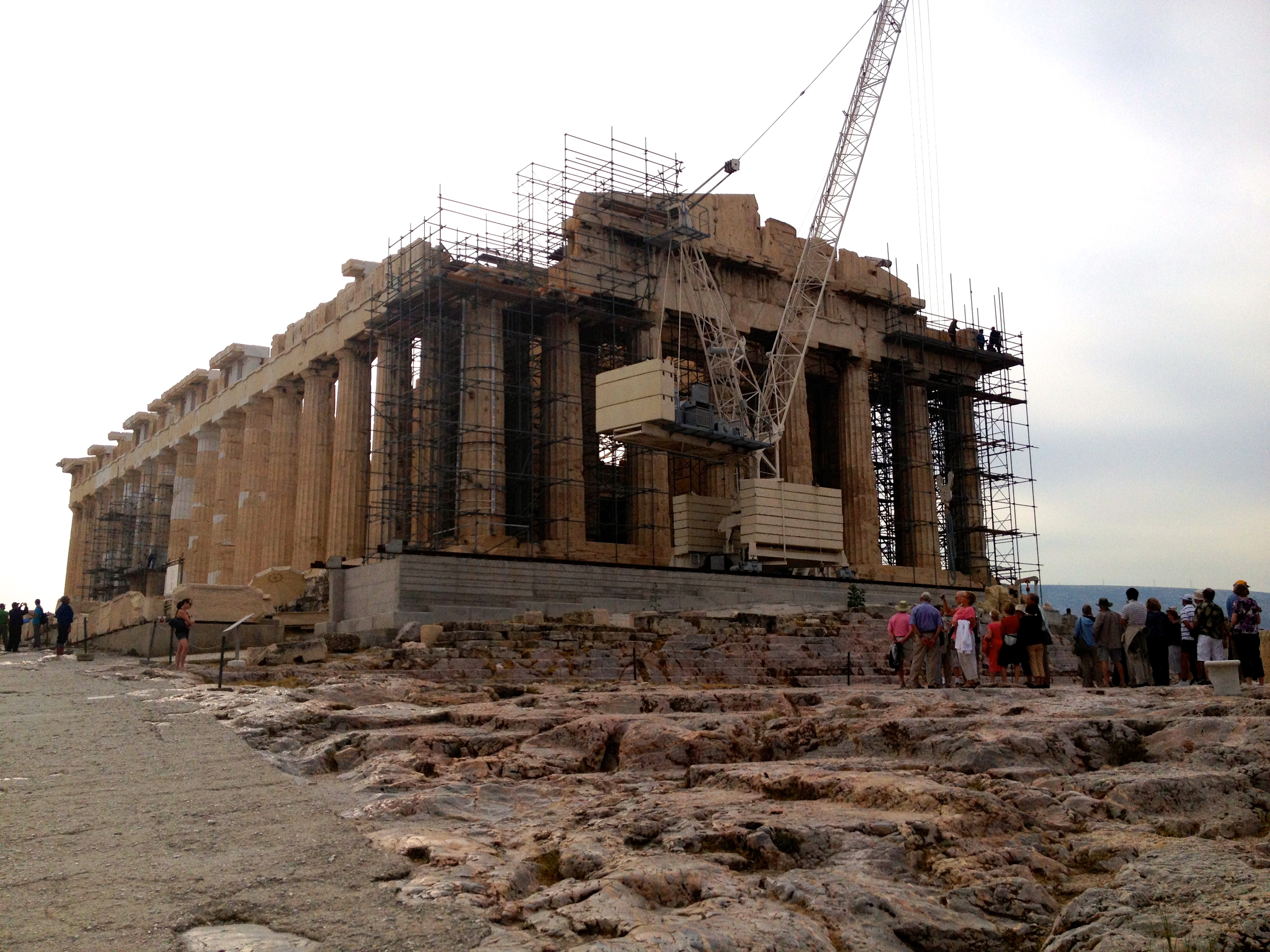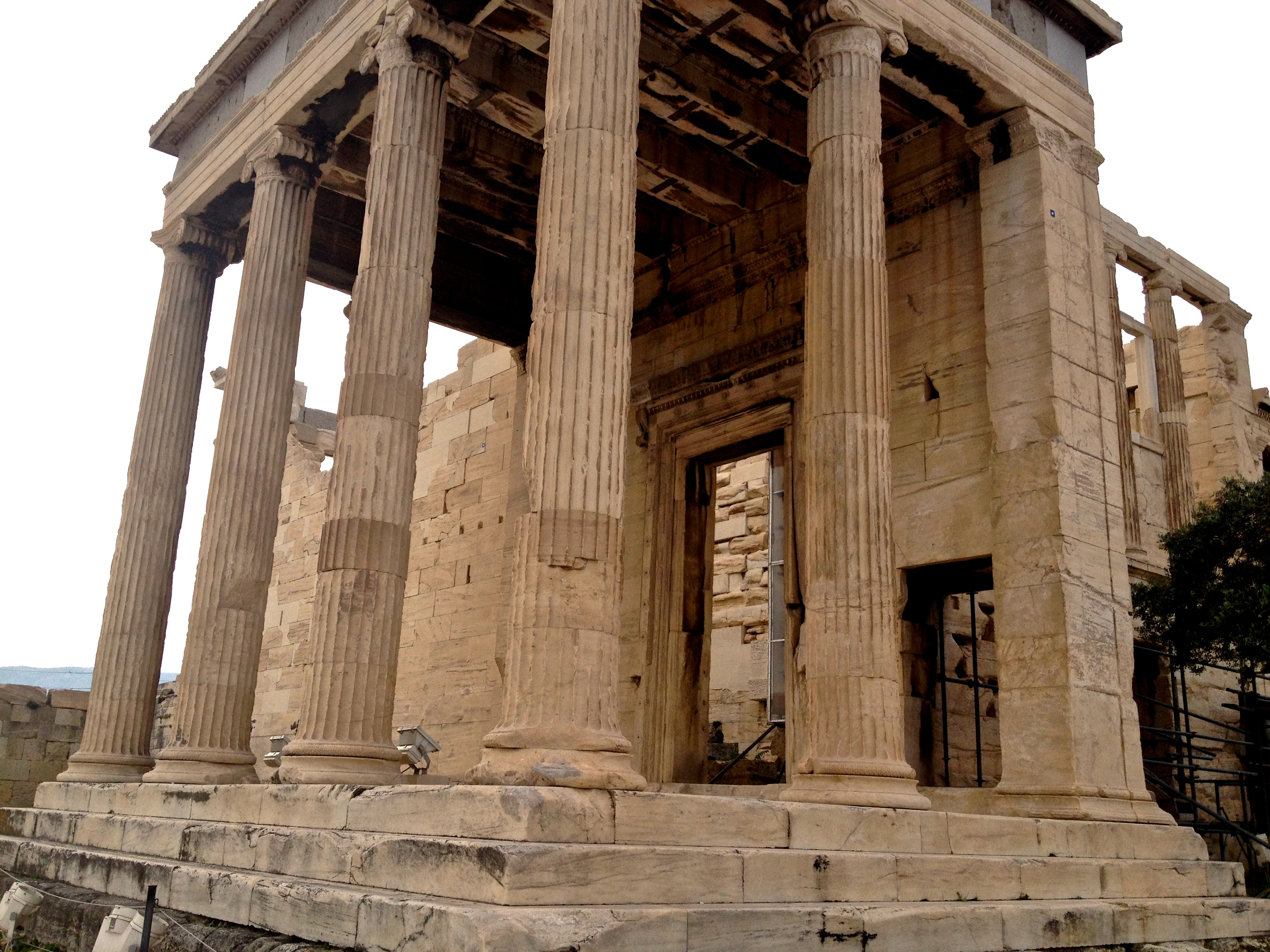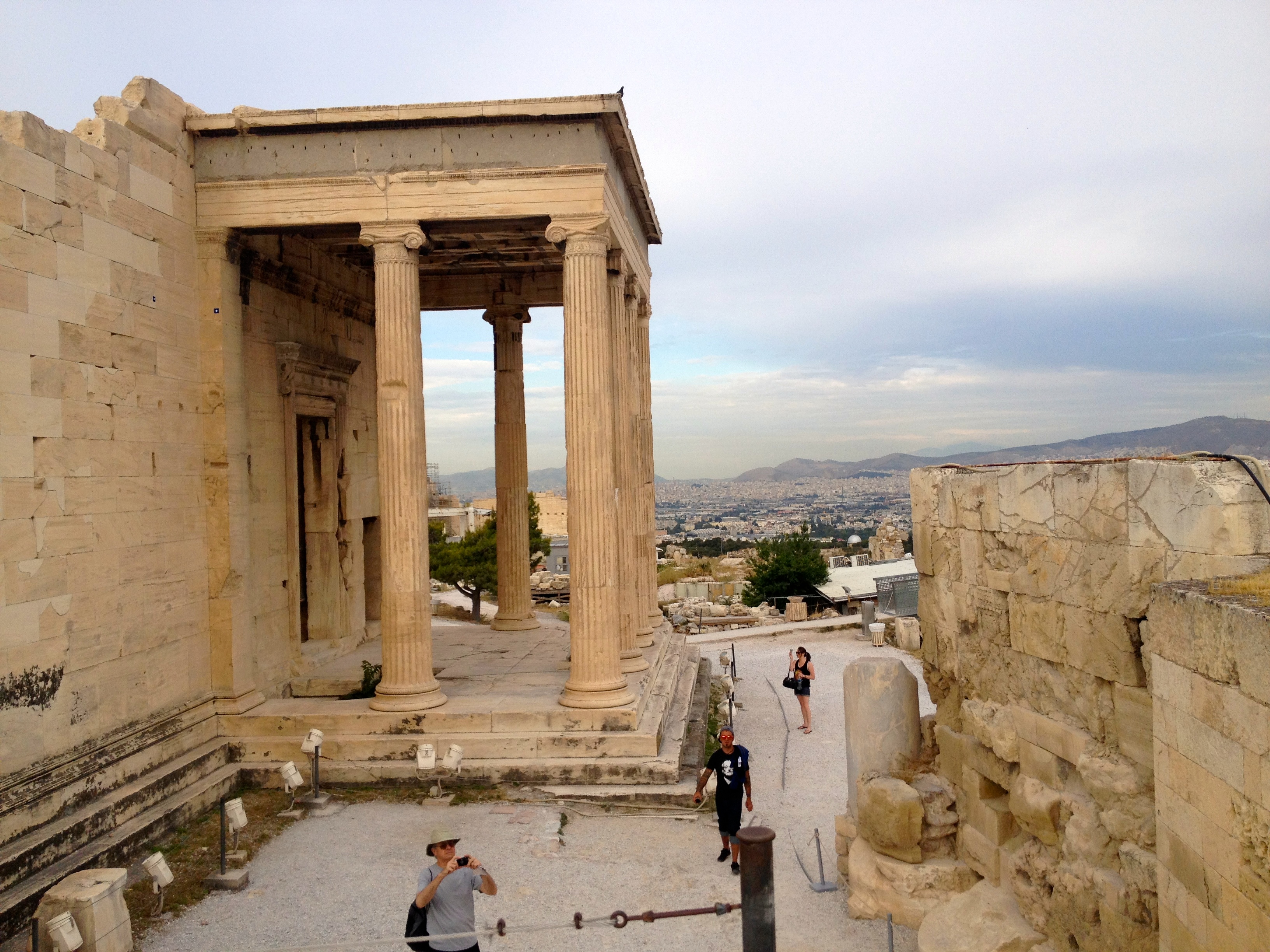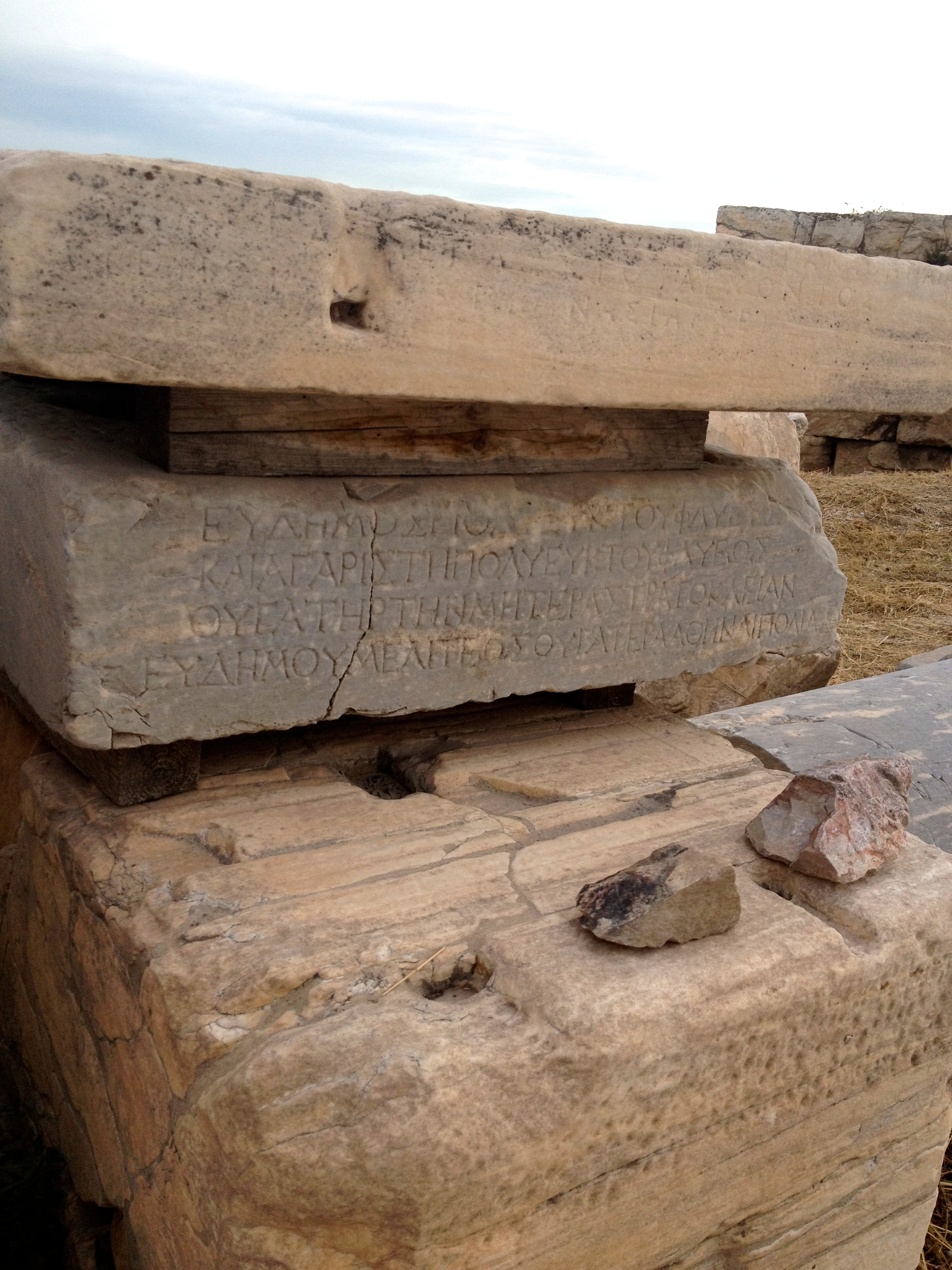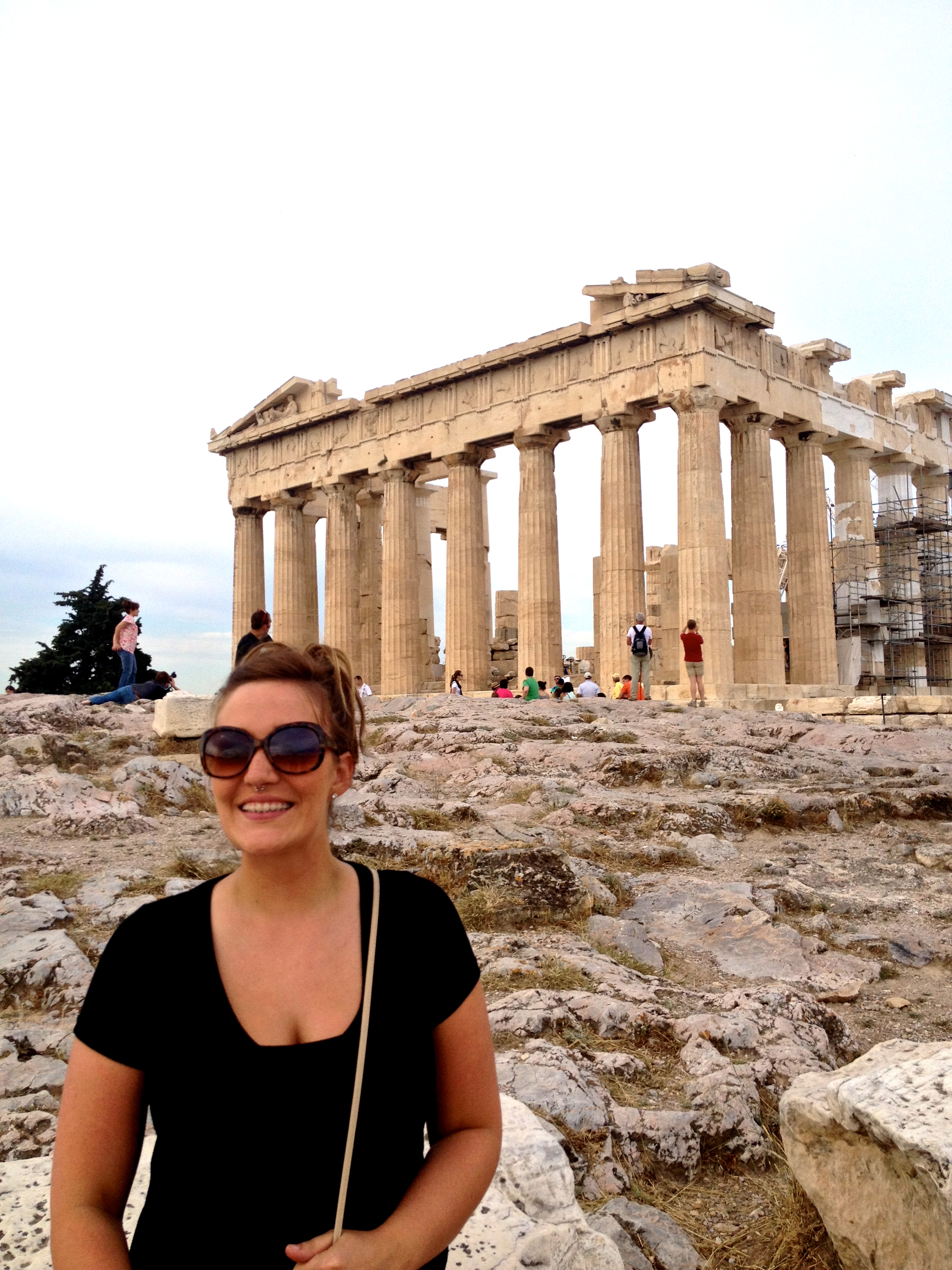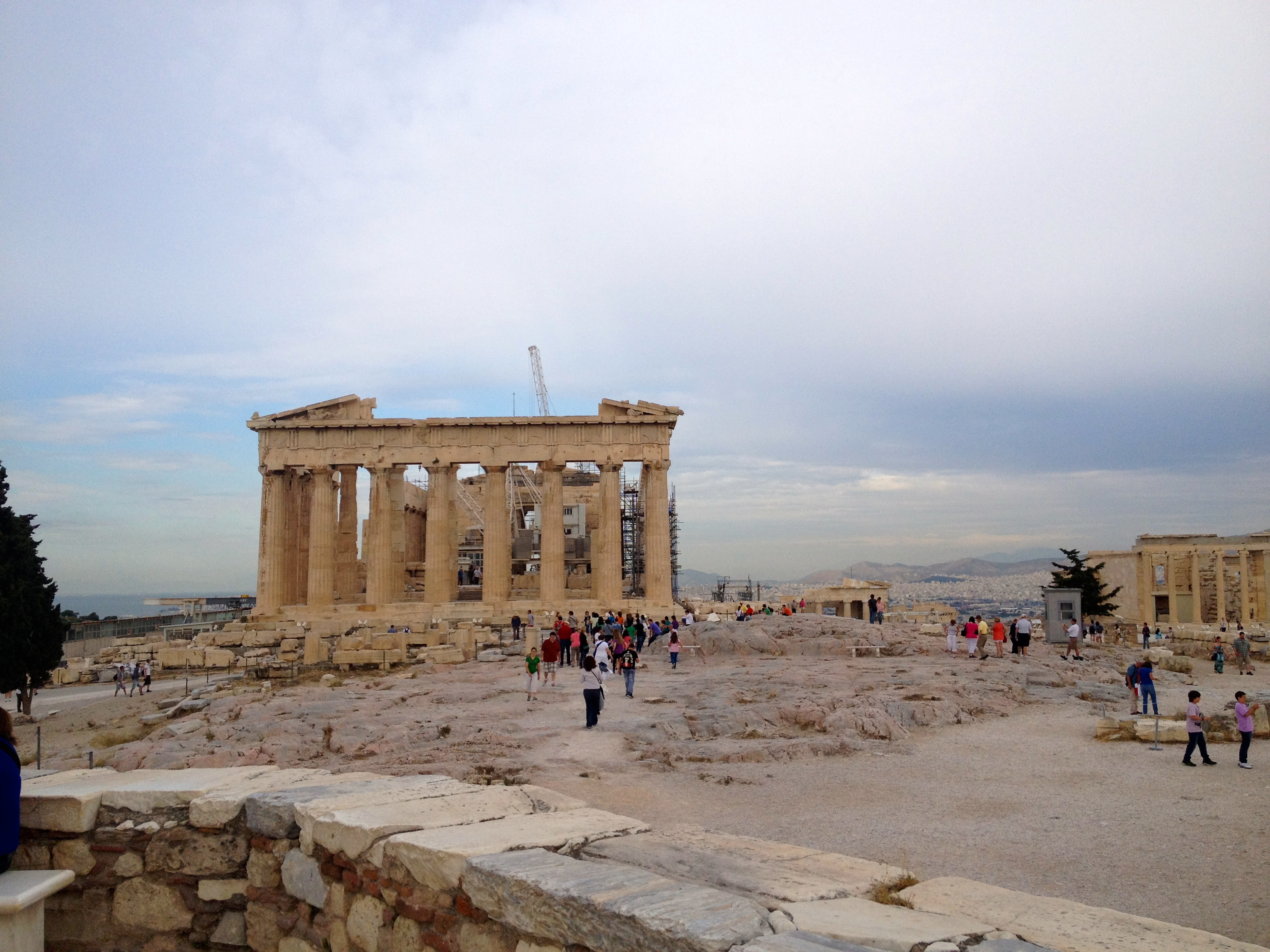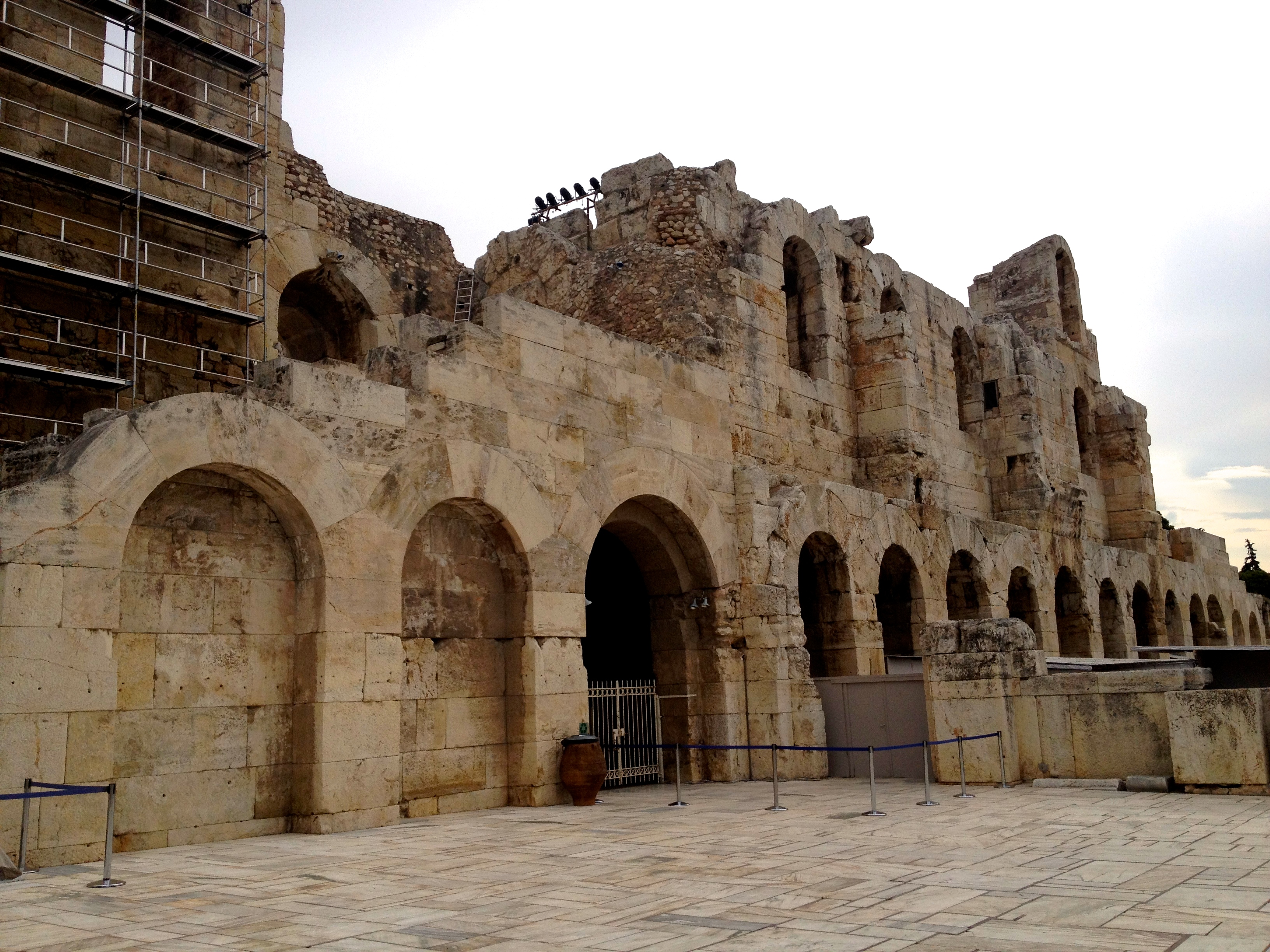 Somehow we managed to find a secret (maybe not so secret) way down through a residential area. We weaved through tiny stone walkways between white houses marked with the perfect shade of blue.
It was this perfect little ending to our trek.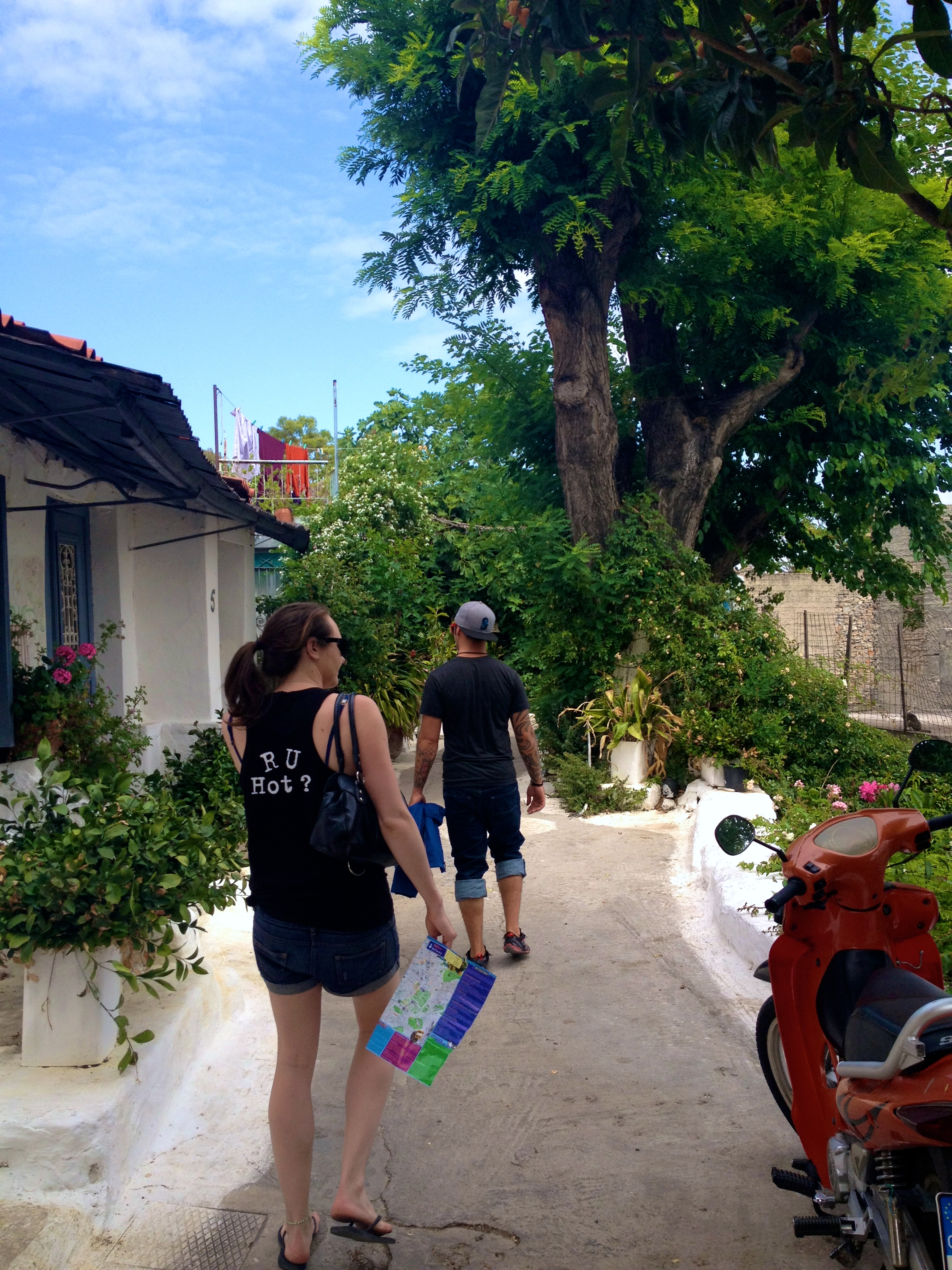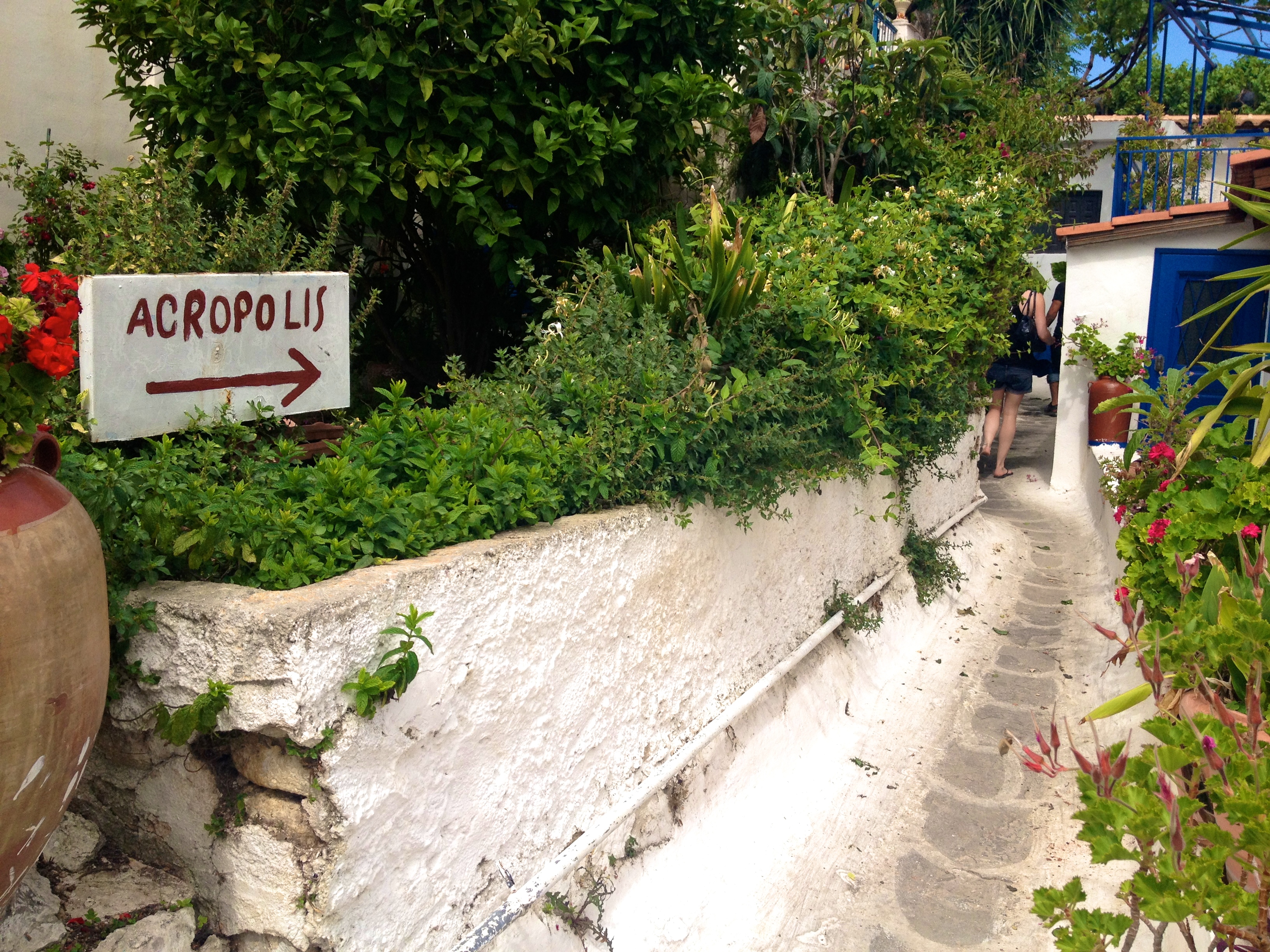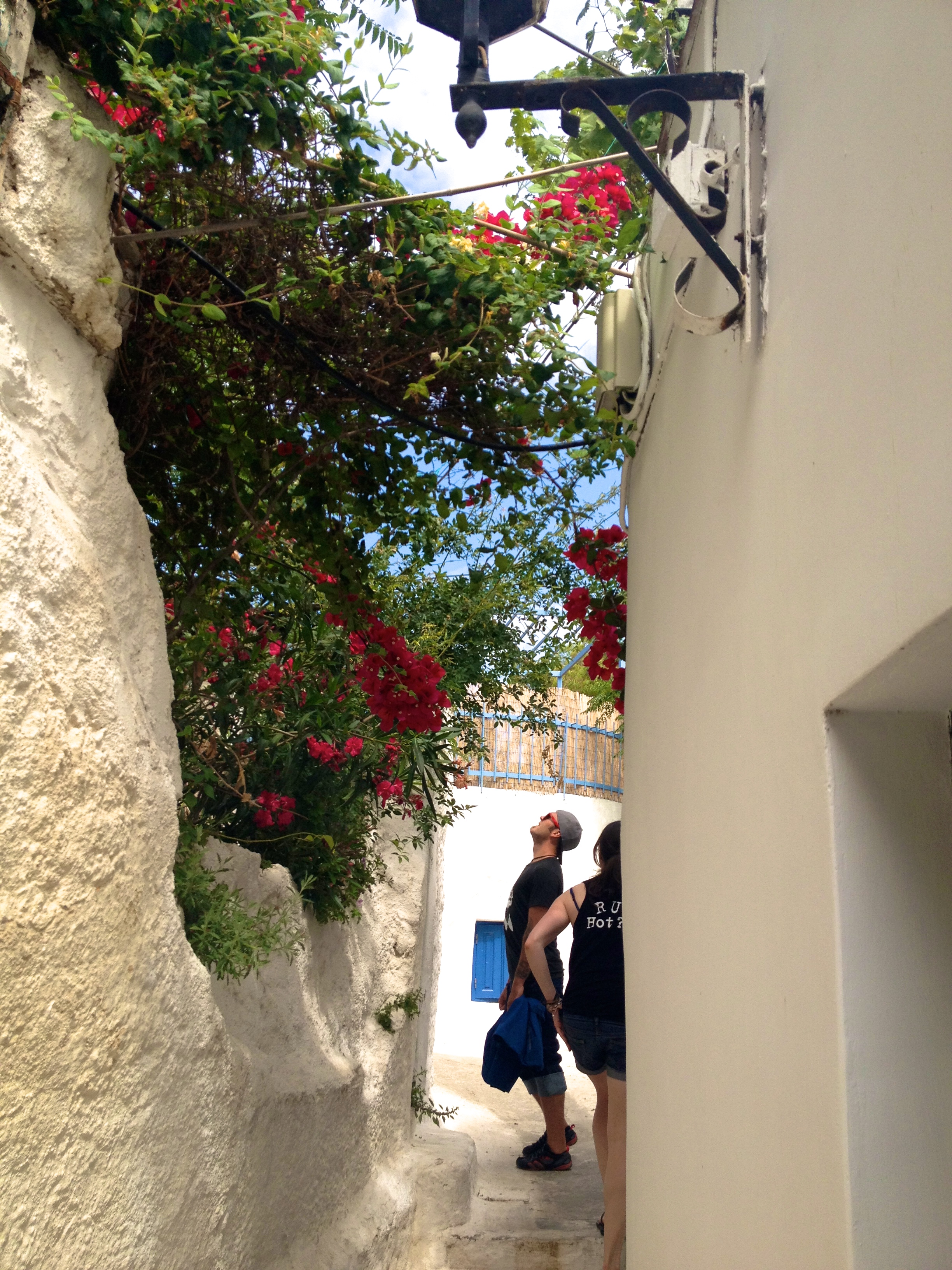 We also had a chance to take in some of the street art in Athens. There was so much more than I could capture, but I would love to have had a local to show us around.
For more reasons that just that, of course.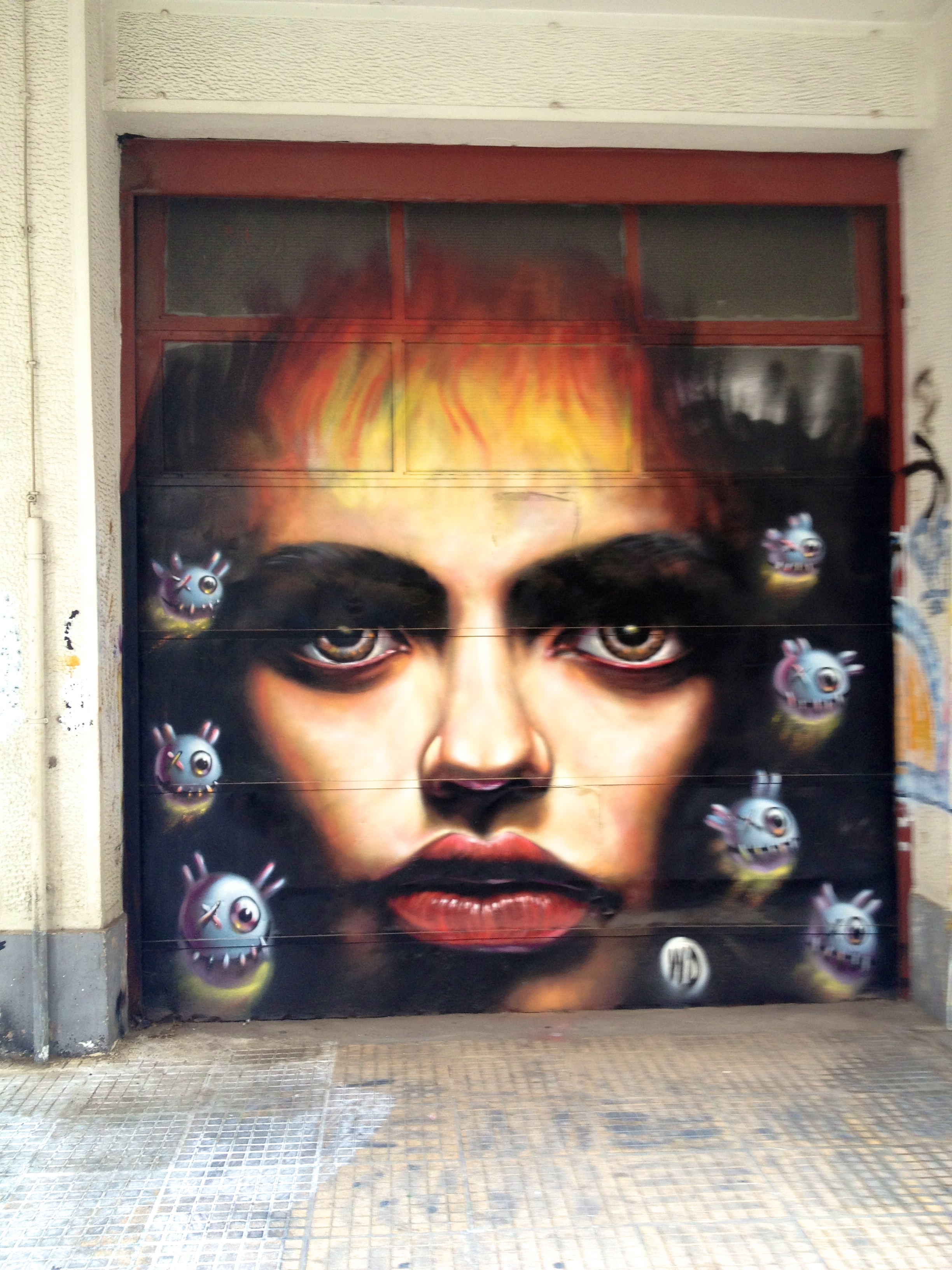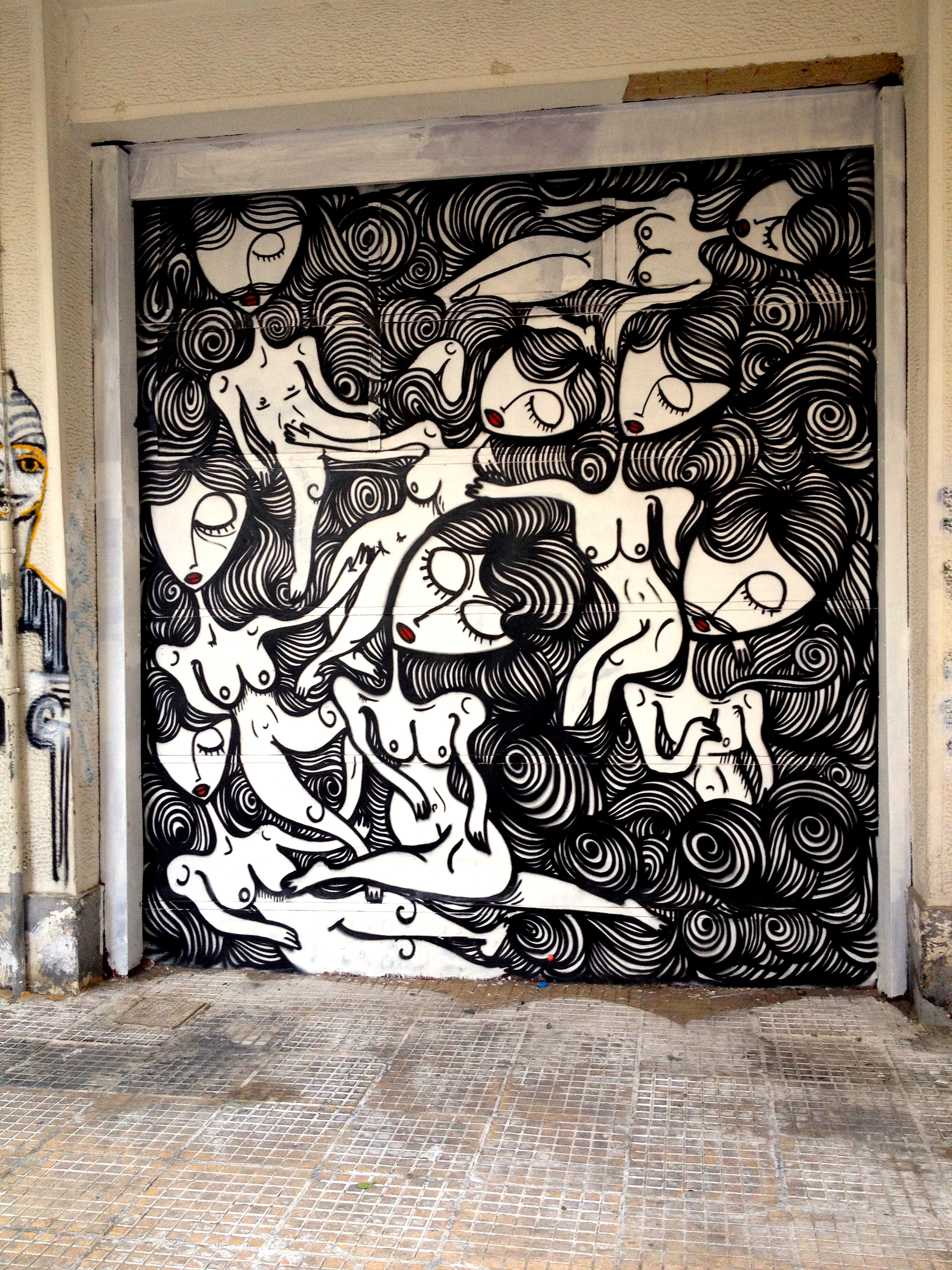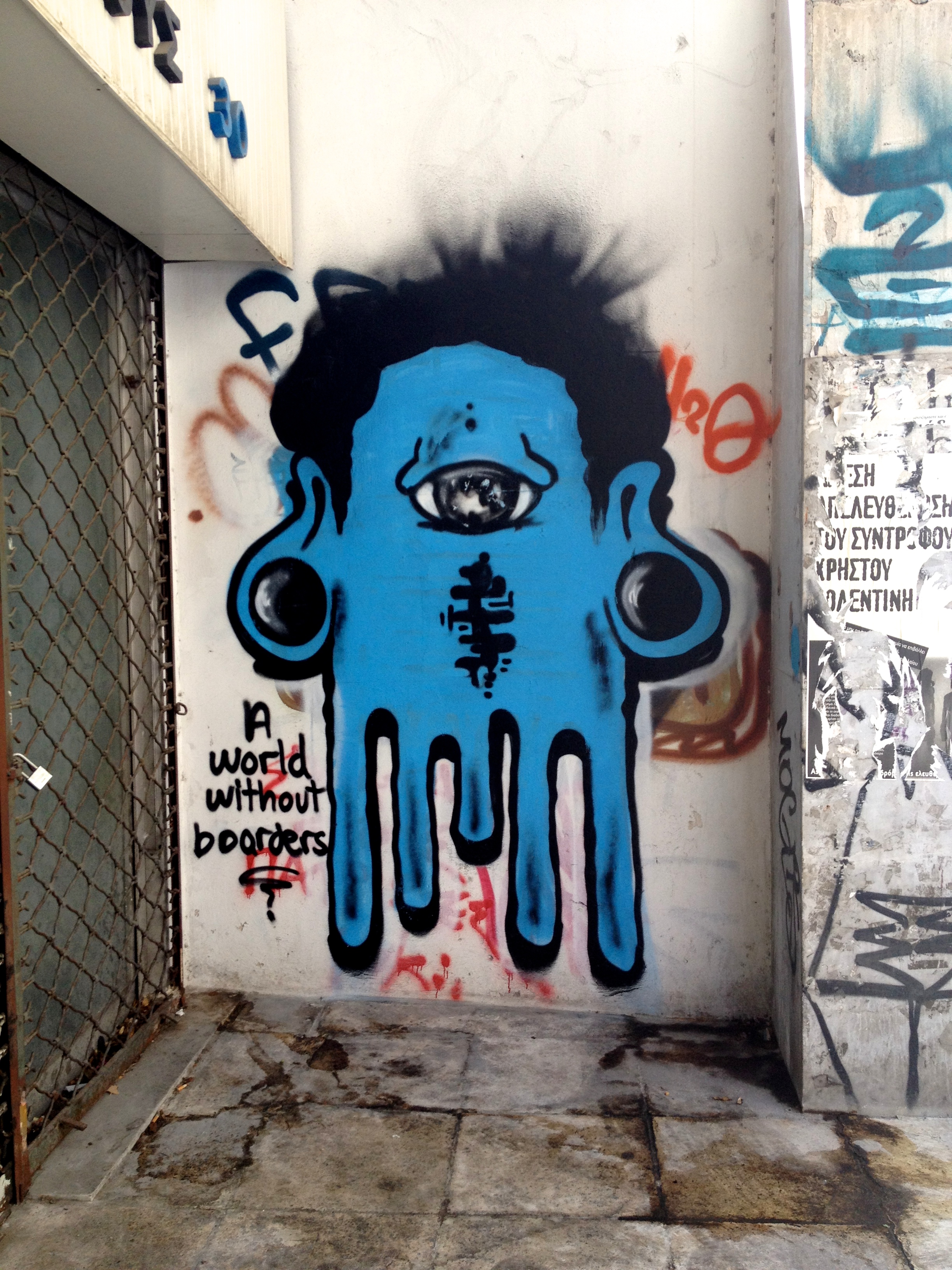 It got just warm enough in the afternoon to head to the pool for a few. You were able to look over the whole city from there, which is pretty awesome.
Plus sunshine. And wine. And Greece.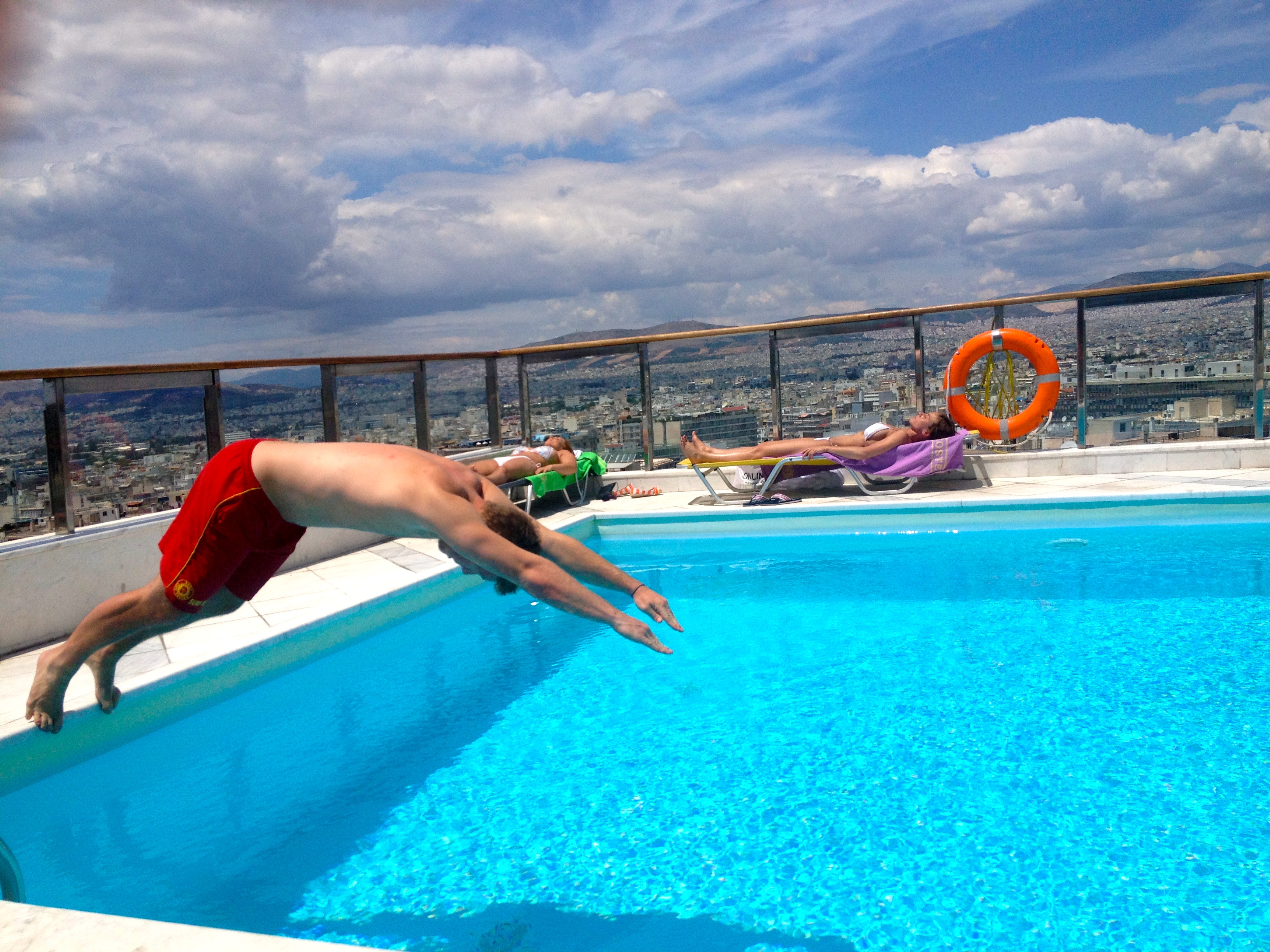 Then we left.
We all parted ways and headed to our separate trains and busses.
It is weird to look back on this experience. I have such fond memories of these people and it feels like it was yesterday. It was also my first big organized trip.
Of course, I learned a few things along the way:
– GET IN THE WATER. It doesn't matter how cold it is. Jump
– Wine keeps you from getting seasick. Kind of.
– If there is a drinking challenge, do it. No excuses. I regret not earning my singlet.
– Let go. I'm not good at this because I stay pretty guarded, especially back when I took this trip. Let go. Have fun. Don't look back and wish you hadn't said no.
– Take the time to learn about culture, not just about the bars. 
– Learn to pack like a traveller not a vacationer. I had so much pointless crap with me.
Needless to say, I will be returning to Greece one day. I would love to hit up the islands again, but there is so much more of the mainland I want to see and so much history to learn about.
But I am so grateful for these amazing people and the absolutely unforgettable memories I was able to make with them.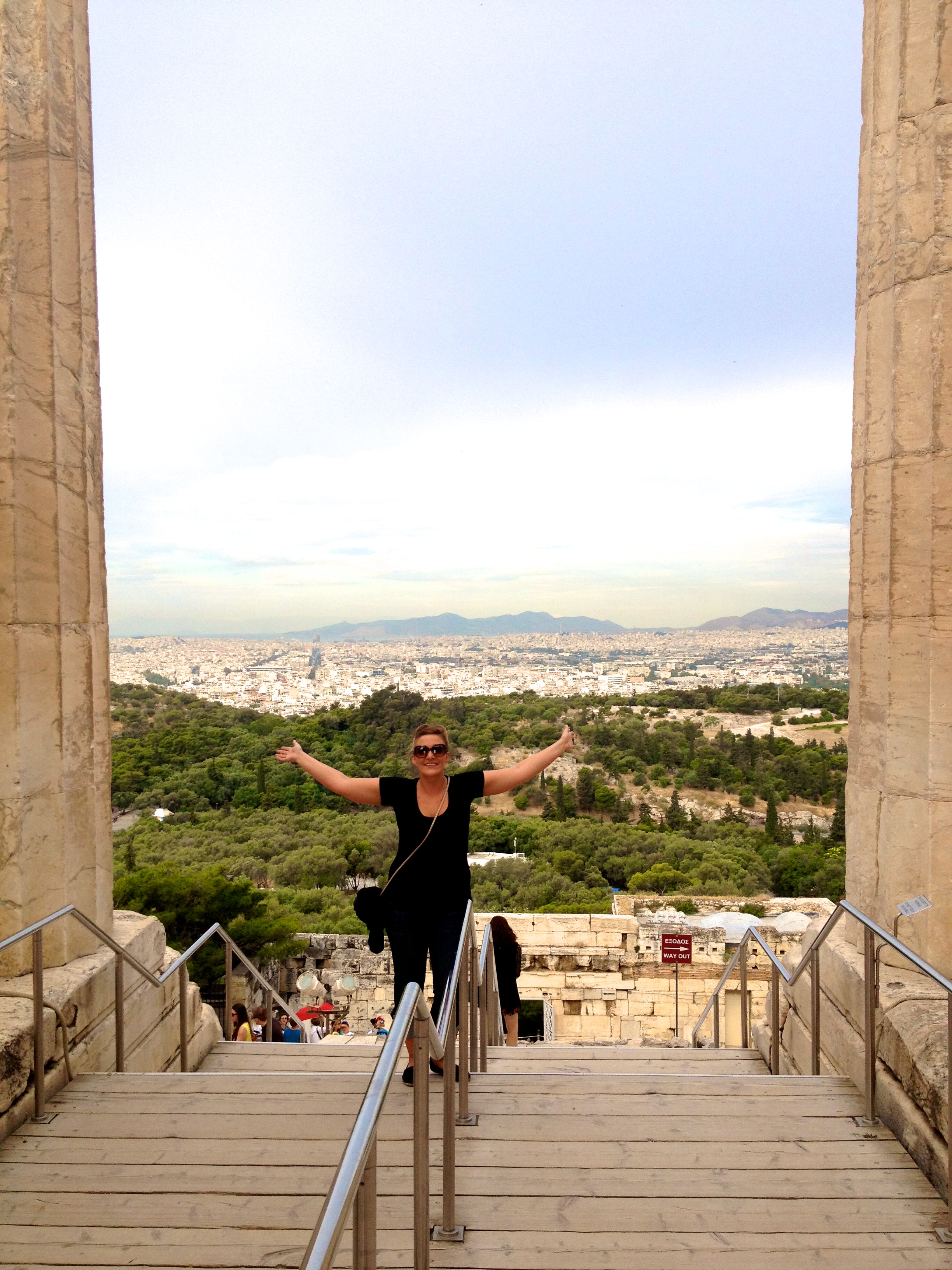 And we keep talking about a 5 year reunion trip…