When Santorini popped up as one of the islands on this trip, I was so excited! I mean, it's a dream destination, right?
Yes and No.
We arrive early afternoon and piled off the ferry and into a van to make the trek. You have to drive up very narrow switchbacks to get from the port to the city.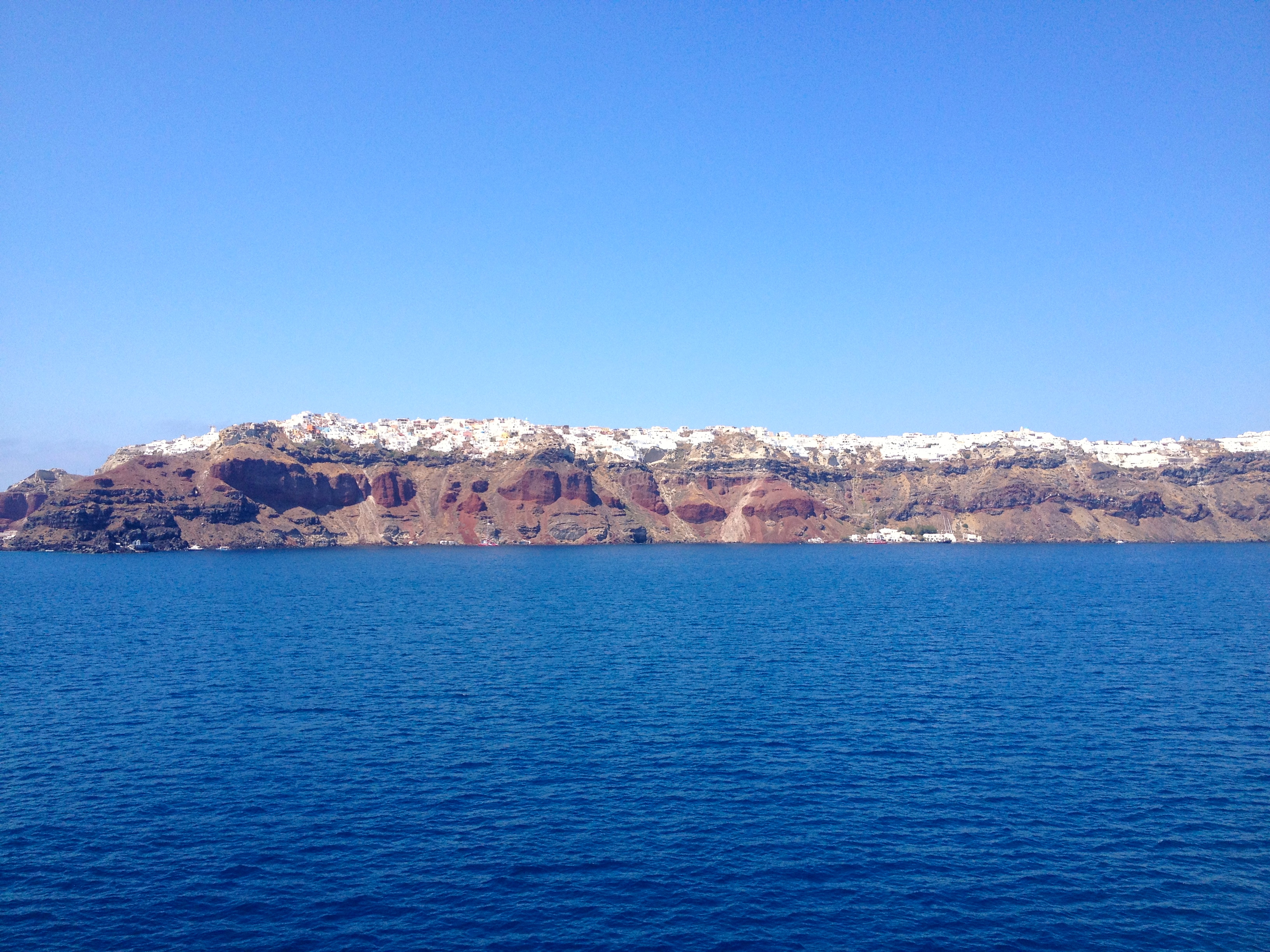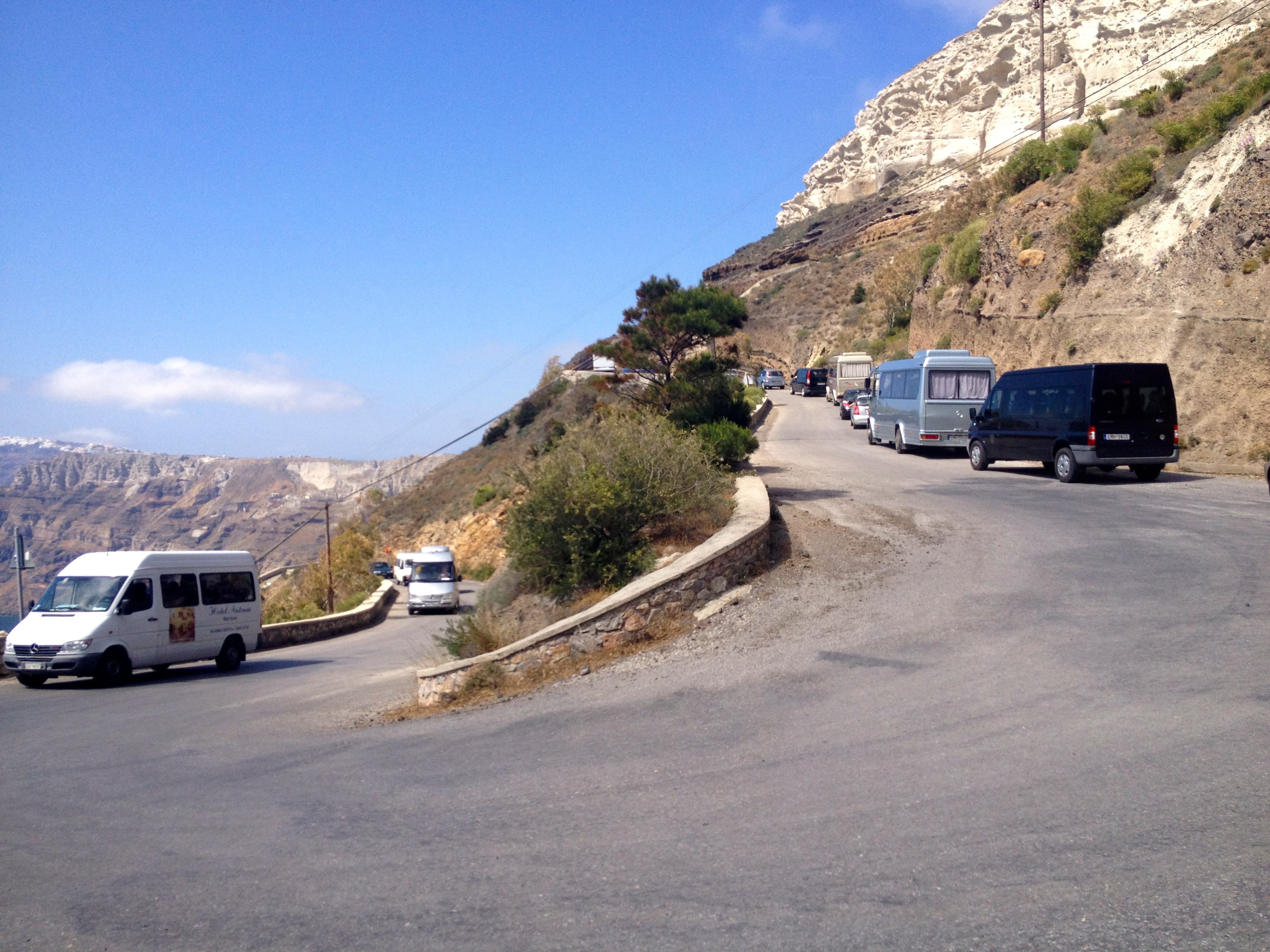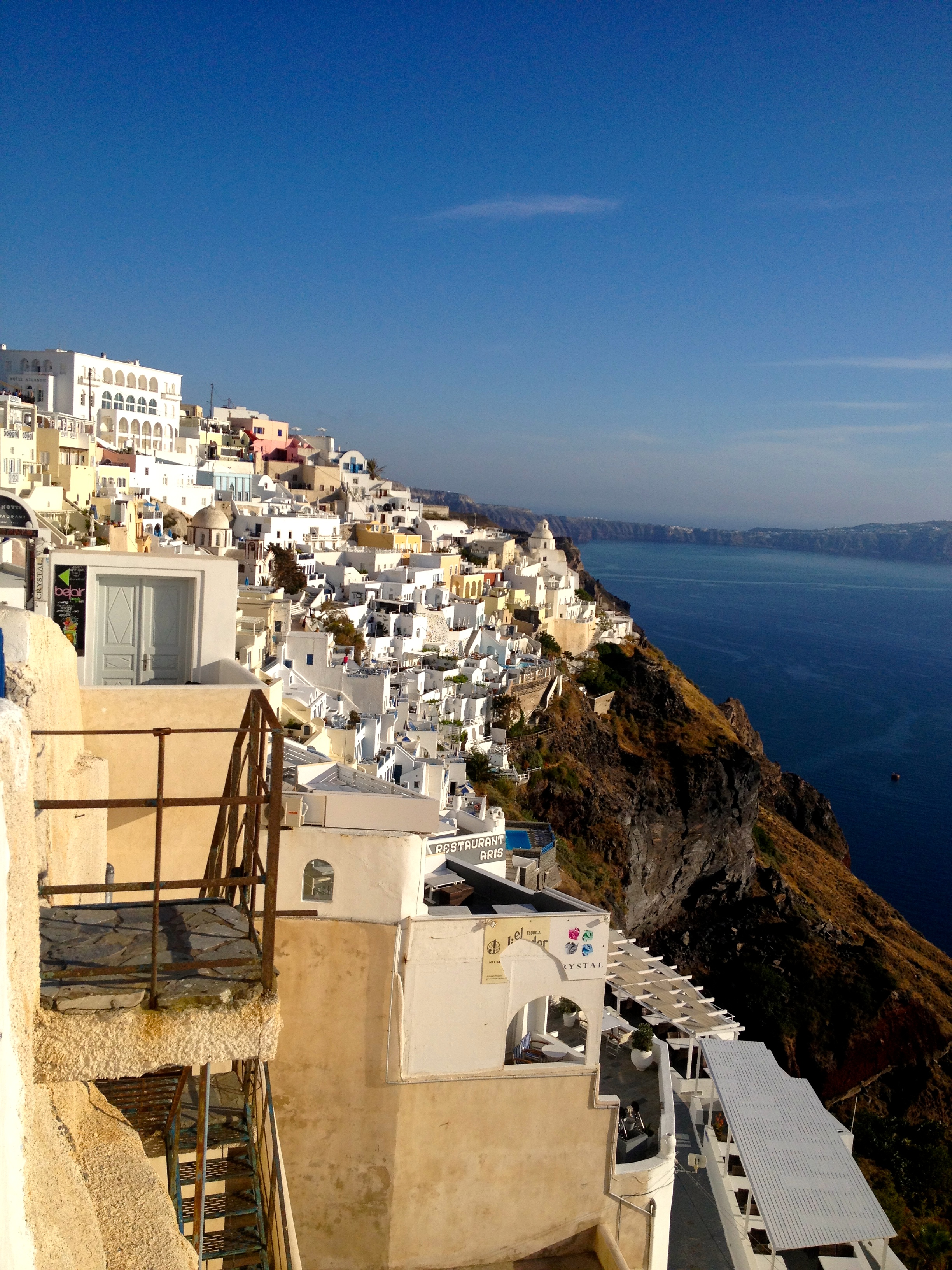 The group stayed at Hotel Antonia which  was located in Fira and gave you access to shopping and nightlife.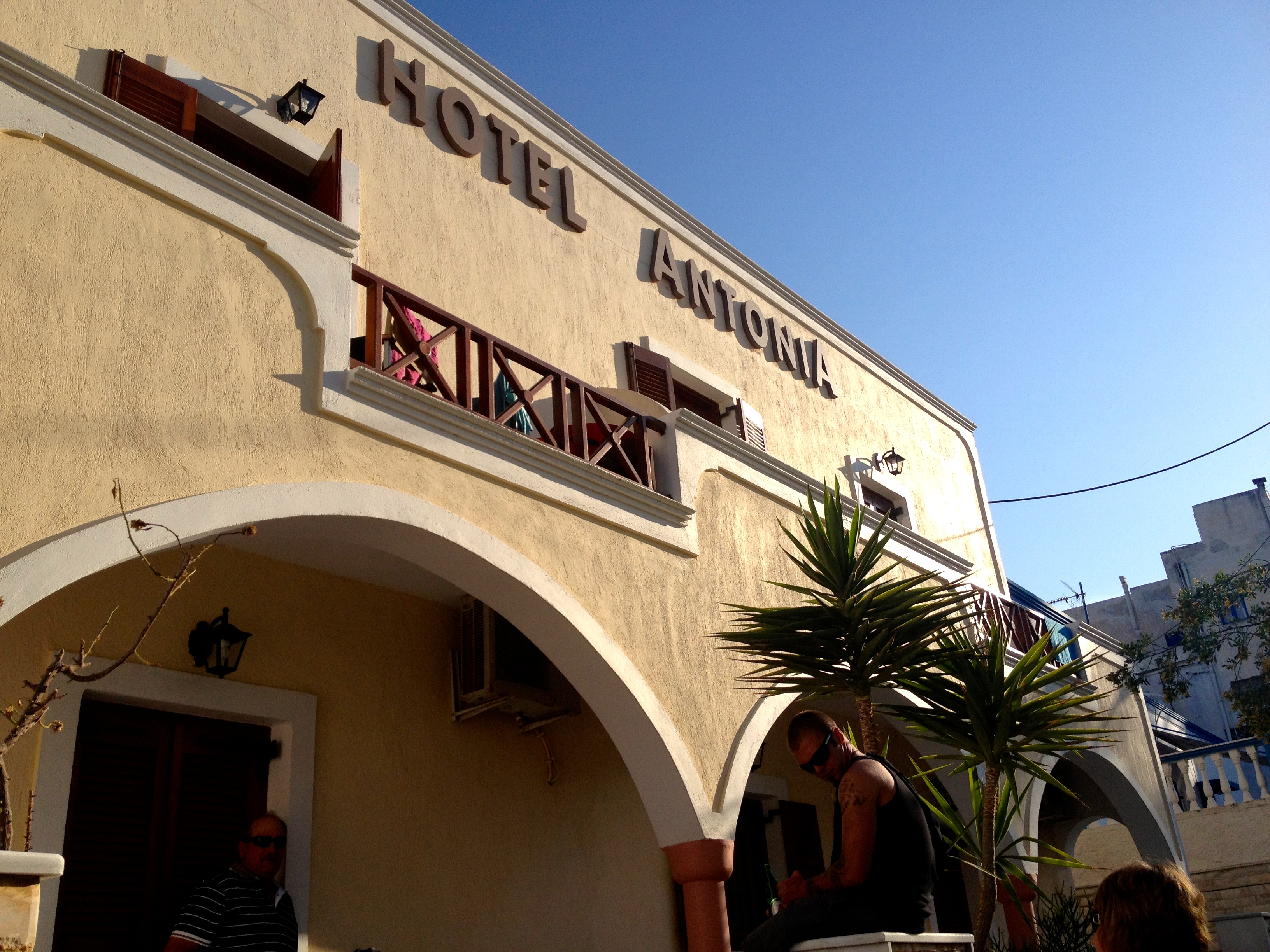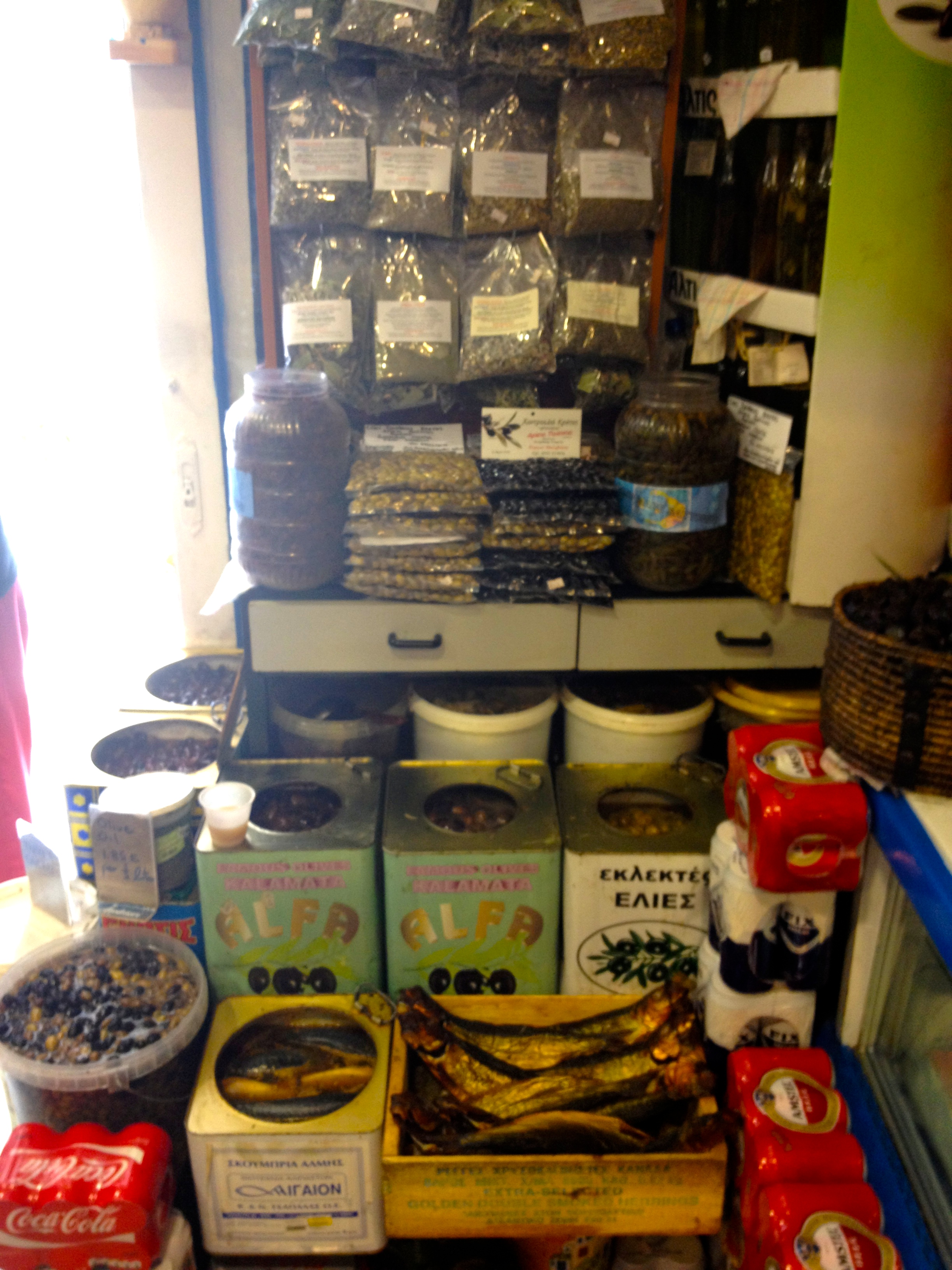 I cannot for the life of me remember what our timeline looked like there, but I've tried my best to put it in chronological order(ish).
So here are some highlights: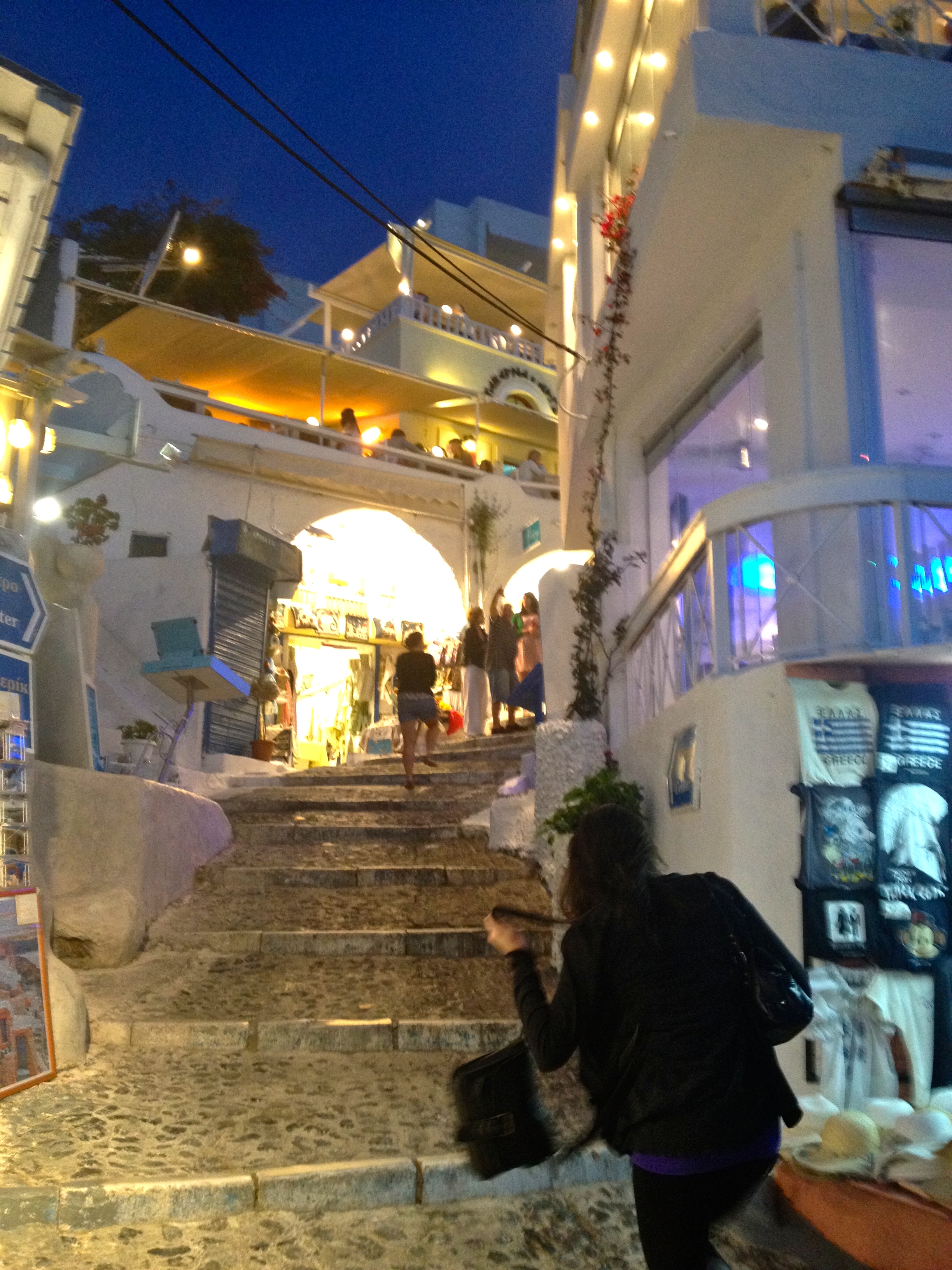 Wine Tasting
We wine tasted at Santo Wines Winery.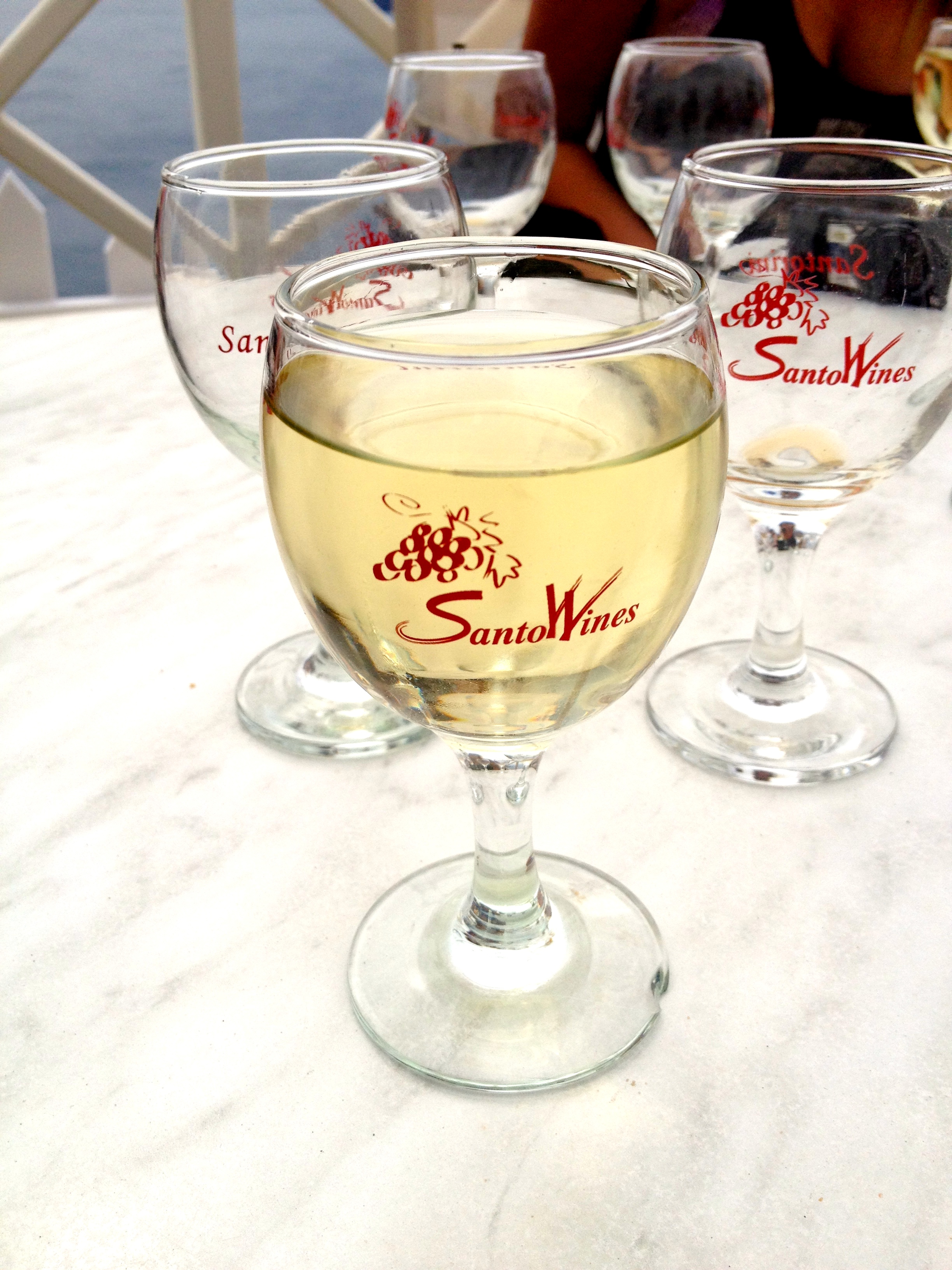 If I remember correctly, we tasted 4 wines and appetizers of some sort.
It was a quiet day around there so we got the entire balcony to ourselves. Most places in the are offer open views of the Santorini caldera and Nea Kameni.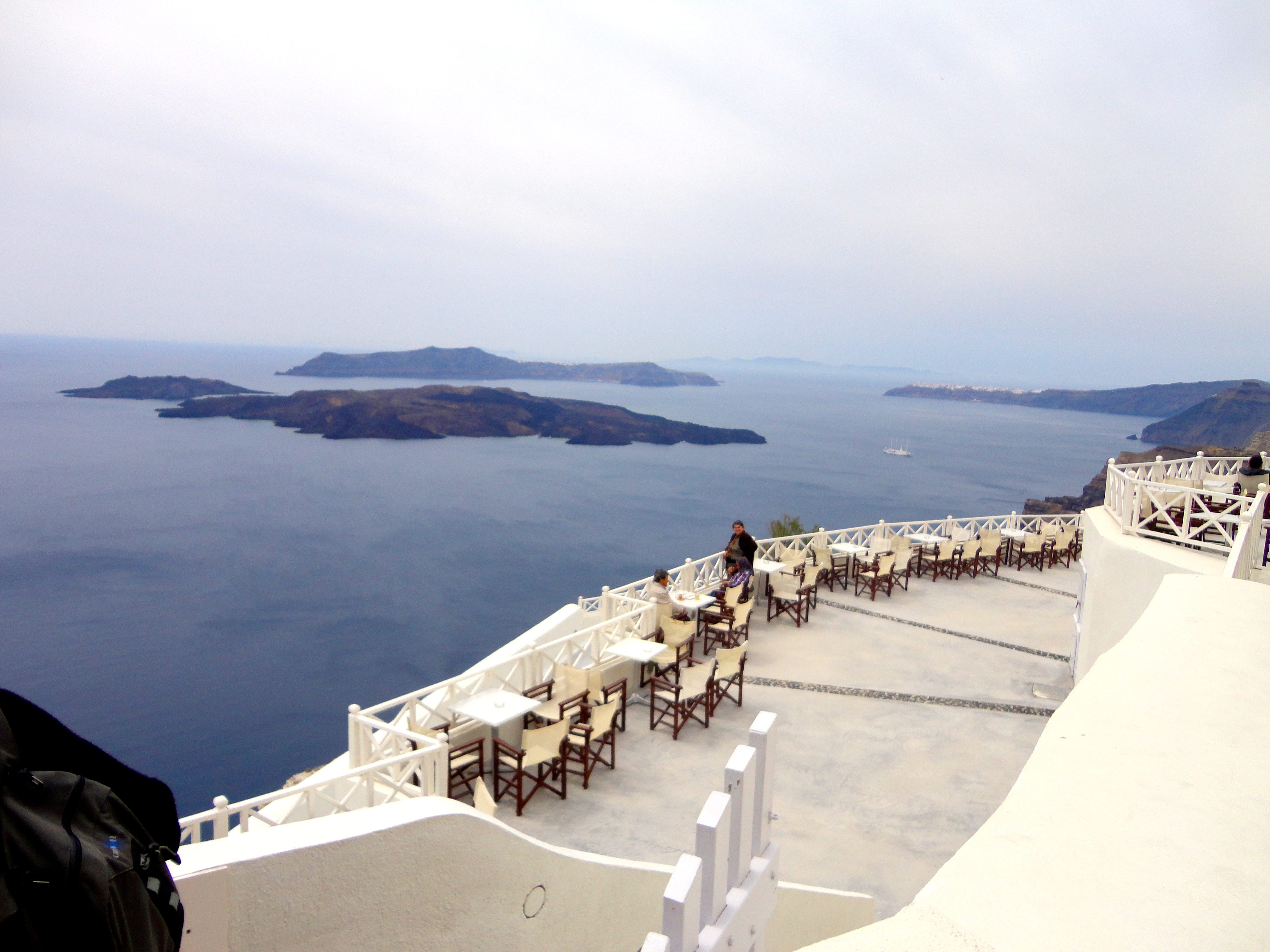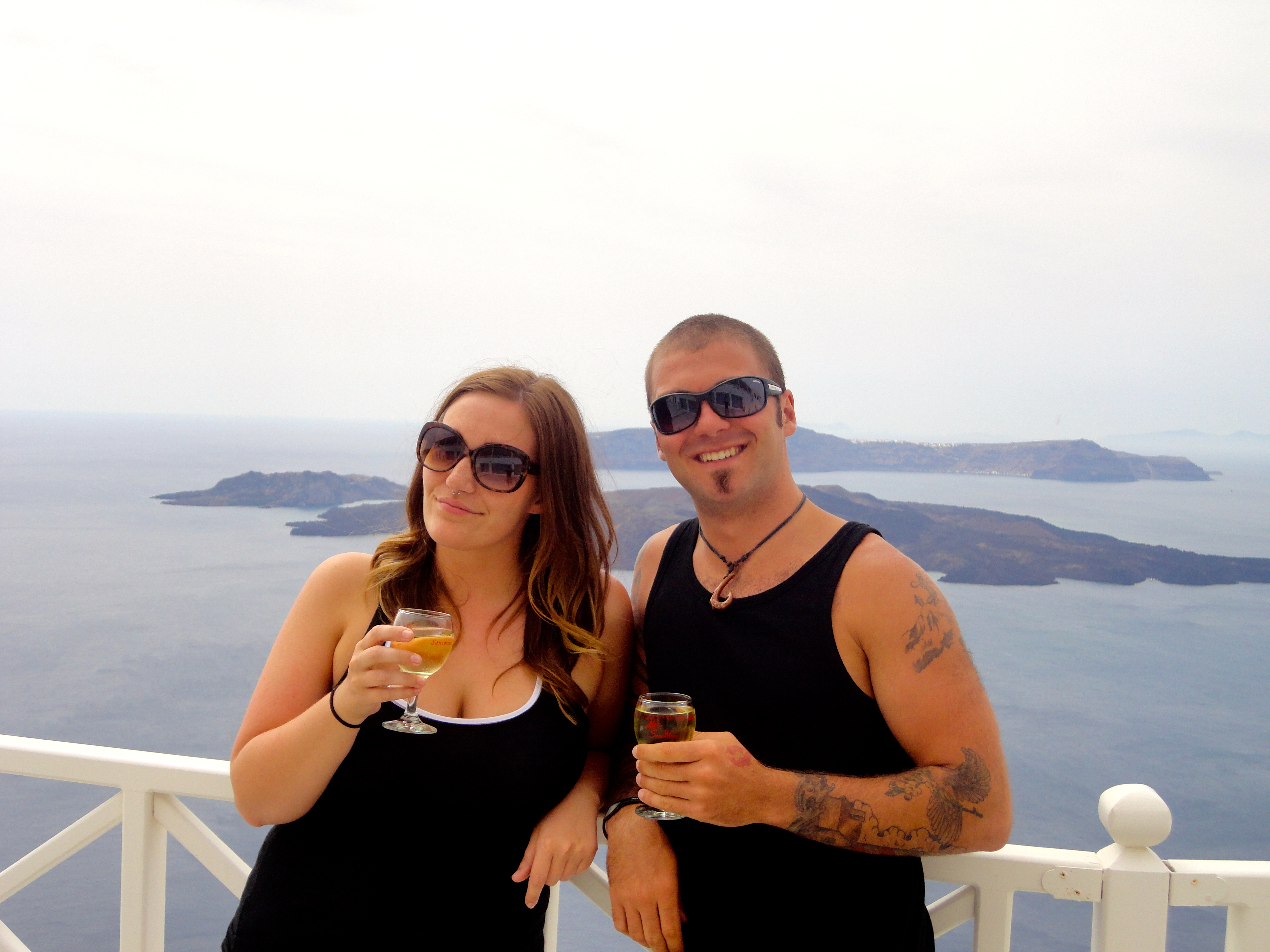 Birthday Dinner
It happened to be one of our group member's birthday while we were there.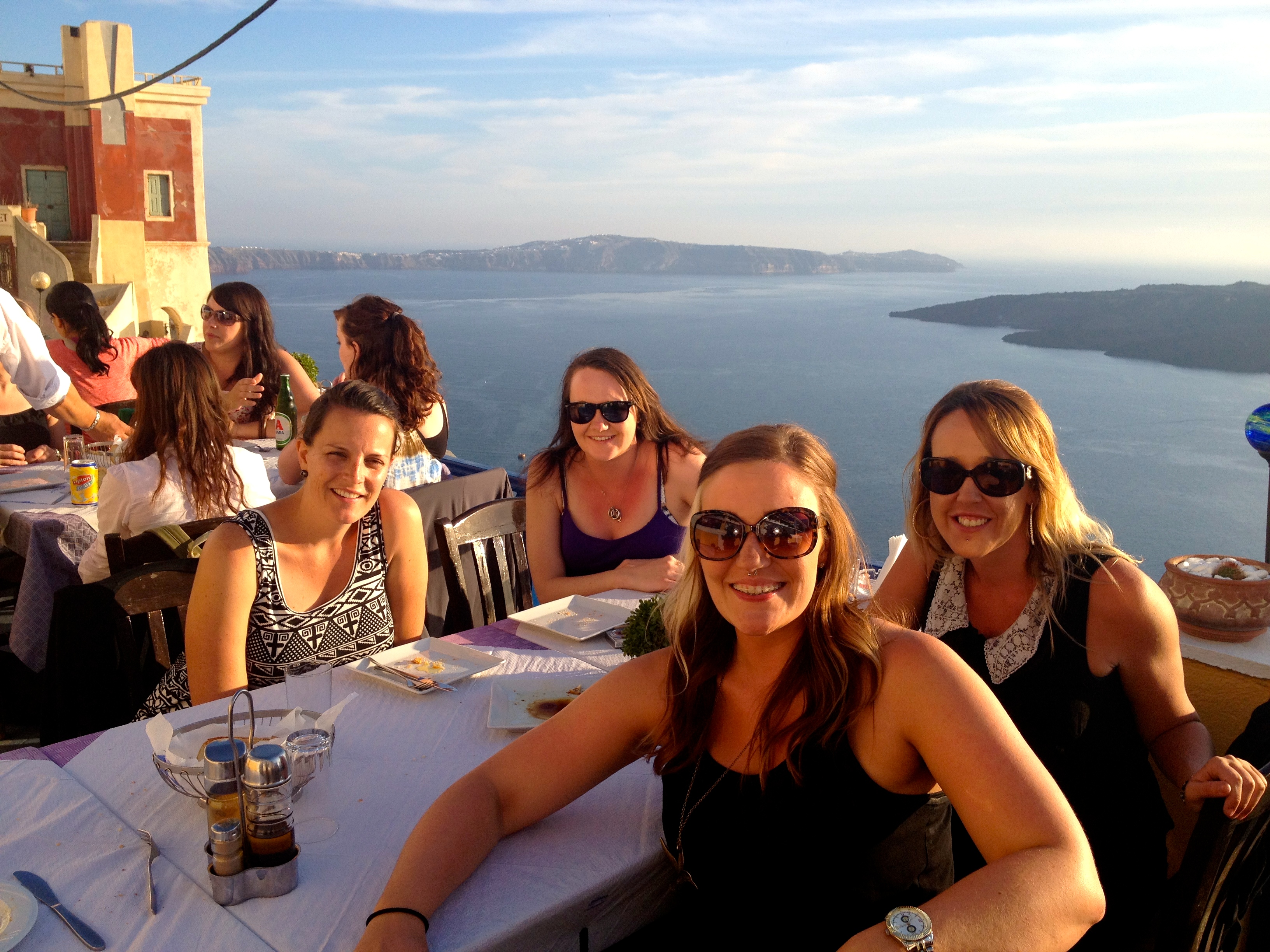 We we having dinner at a restaurant on the cliffs in Fira, which seemed like the idea place. So we all pitched in and surprised her with a necklace from a local jeweler. She was so grateful and there were lots of hugs.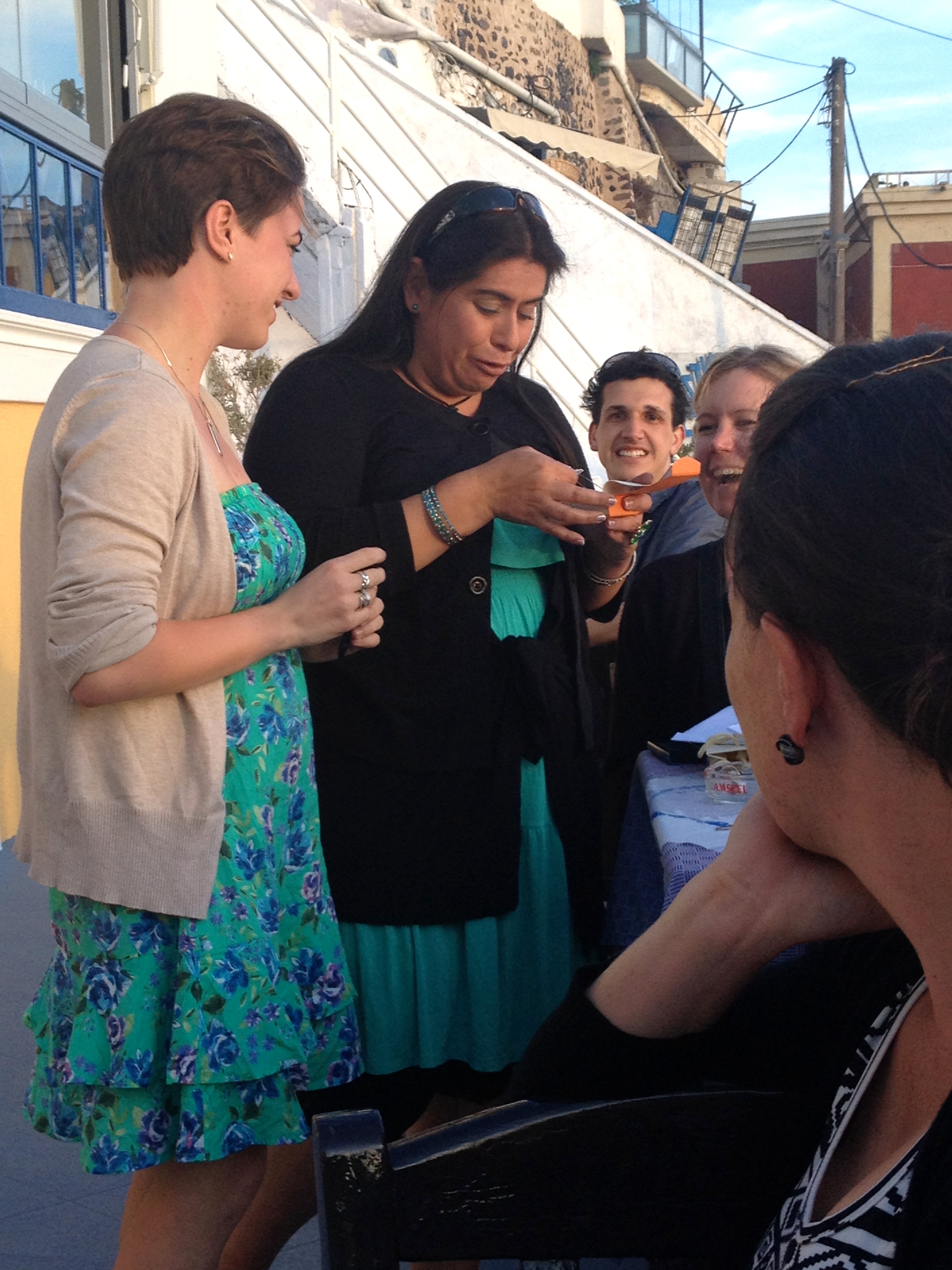 Not a bad way to spend your birthday, right?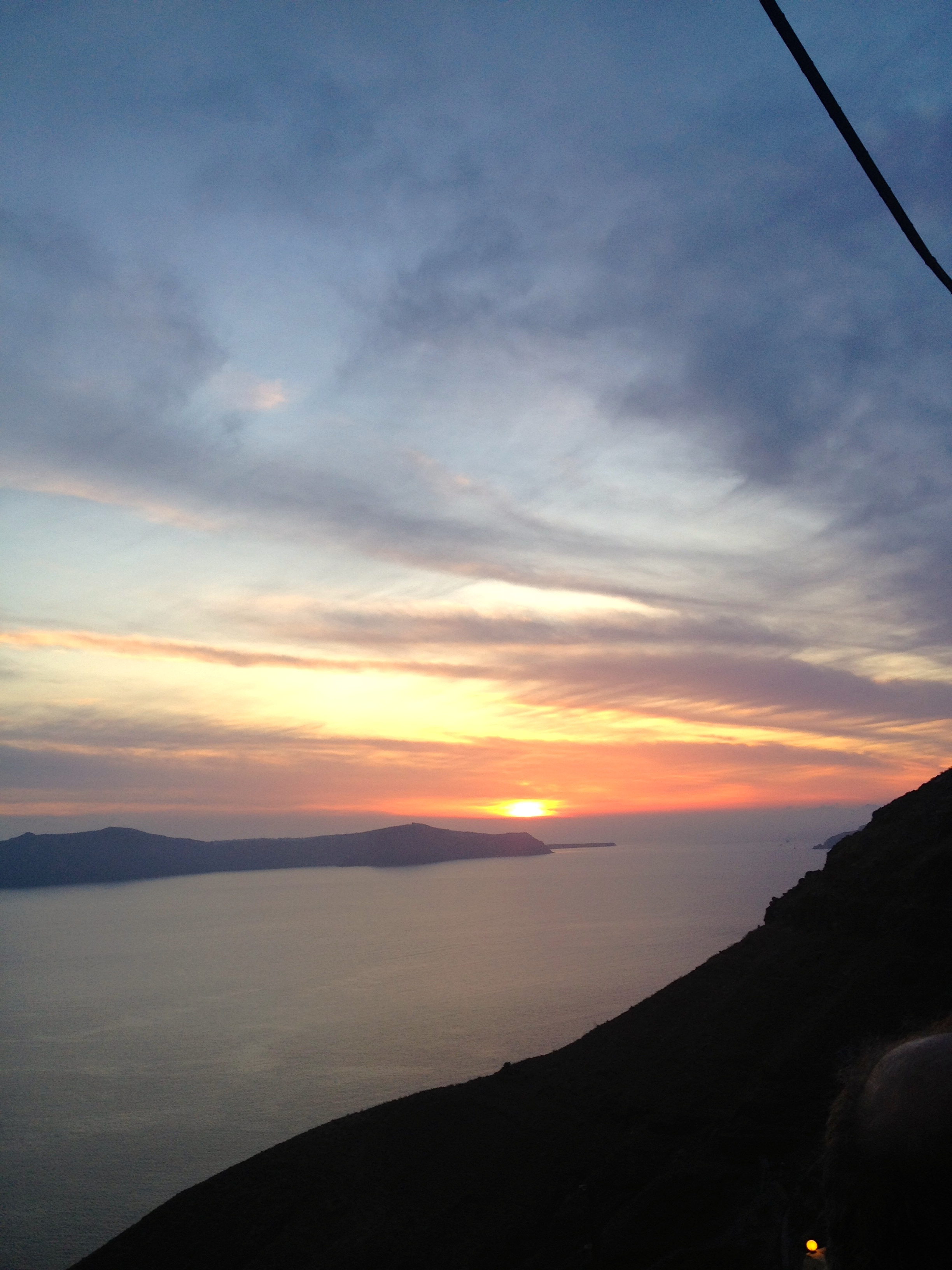 Drinks At The Scottish Bar
It may seem odd to be in a Scottish bar on a Greek island, but who cares.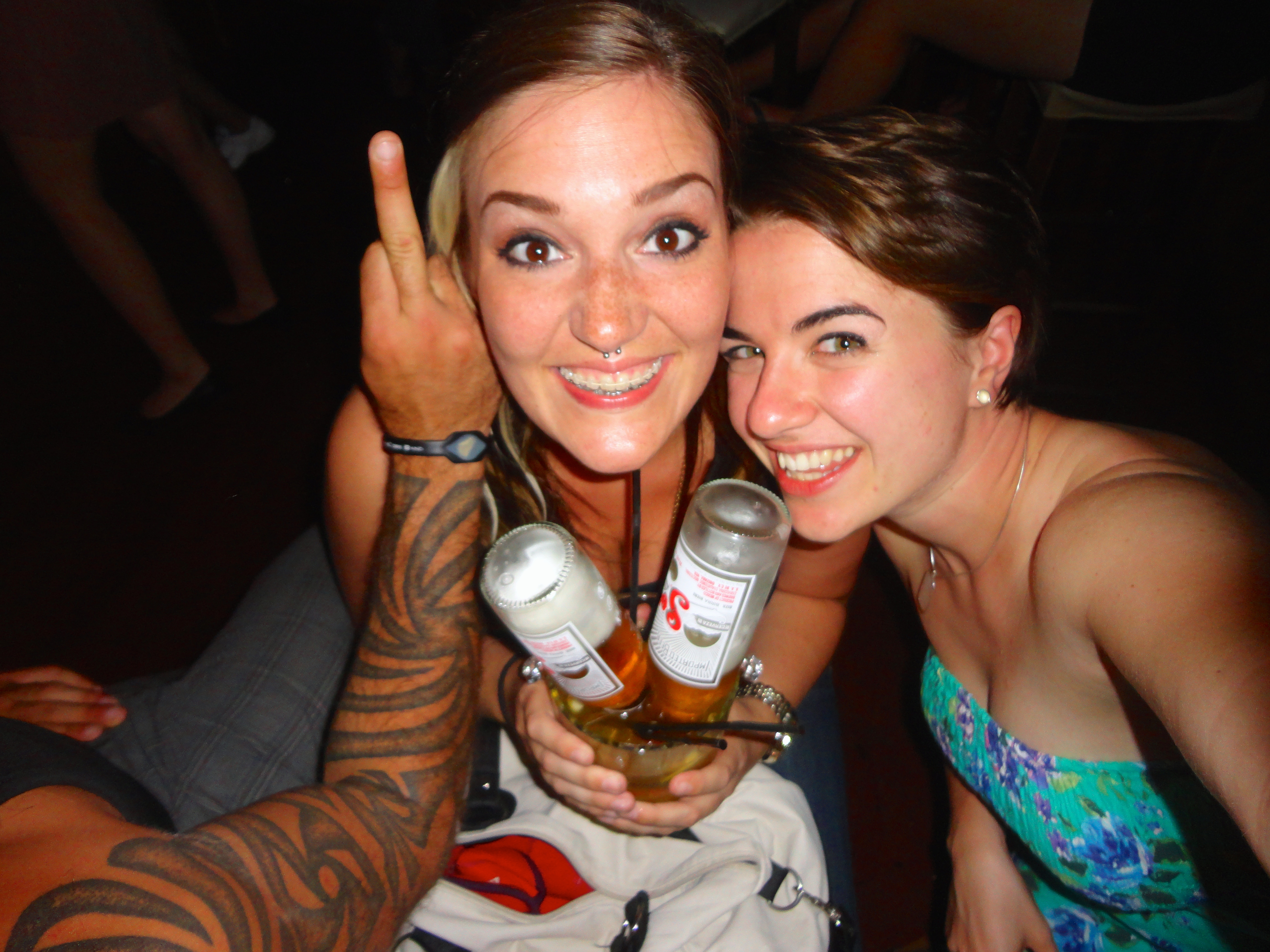 The Highlander got us dancing and drinking acting like fools. I mean, it is listed at one of the Top 3 Party Bars on the island.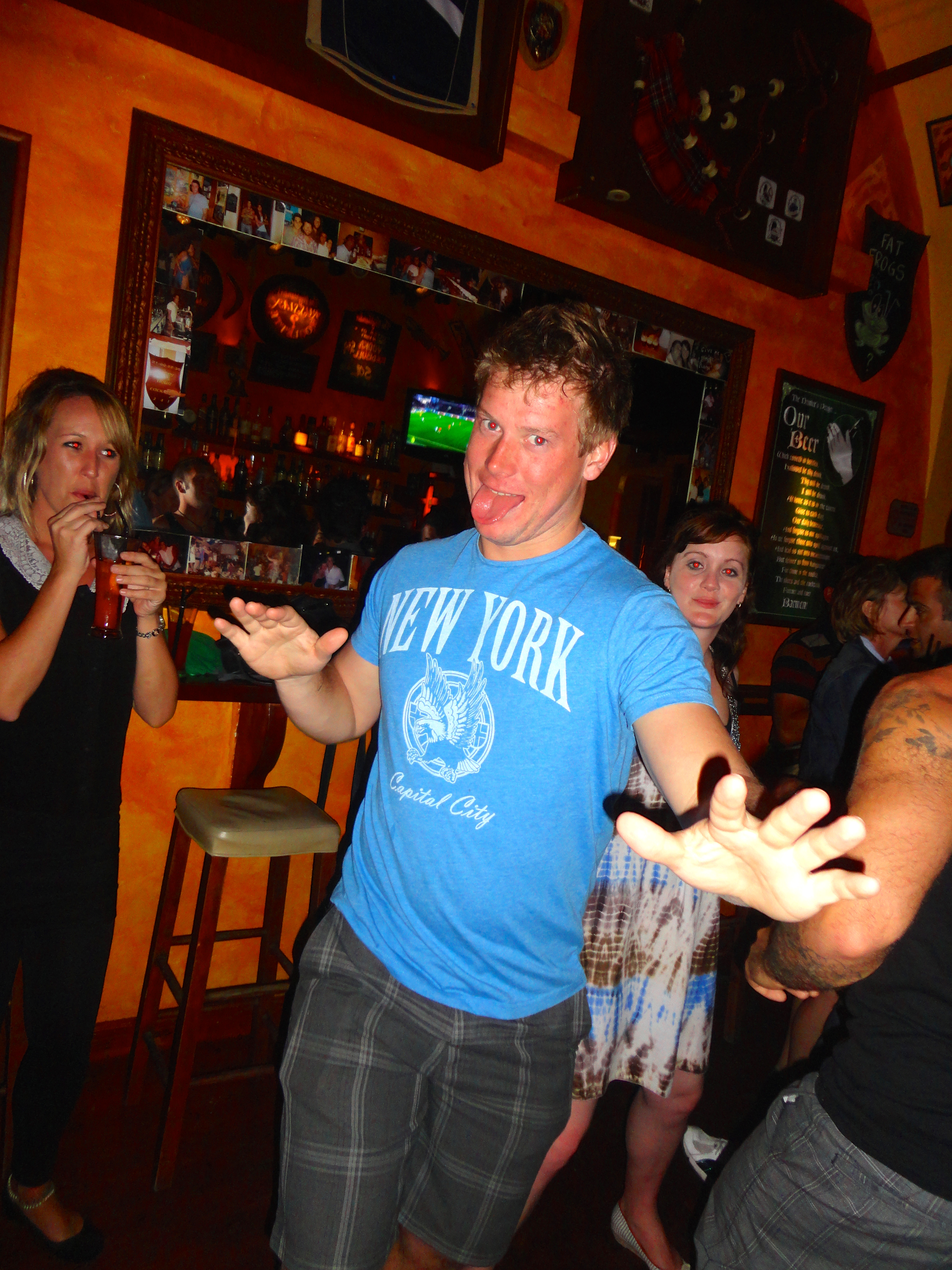 I wouldn't have had it any other way.
Beaches
After a night out, we spent our morning revering with coffee and snacks at Perissa Black Sand Beach. It was quite chilly between the clouds and the ocean breeze, but we were determined to make the most of it.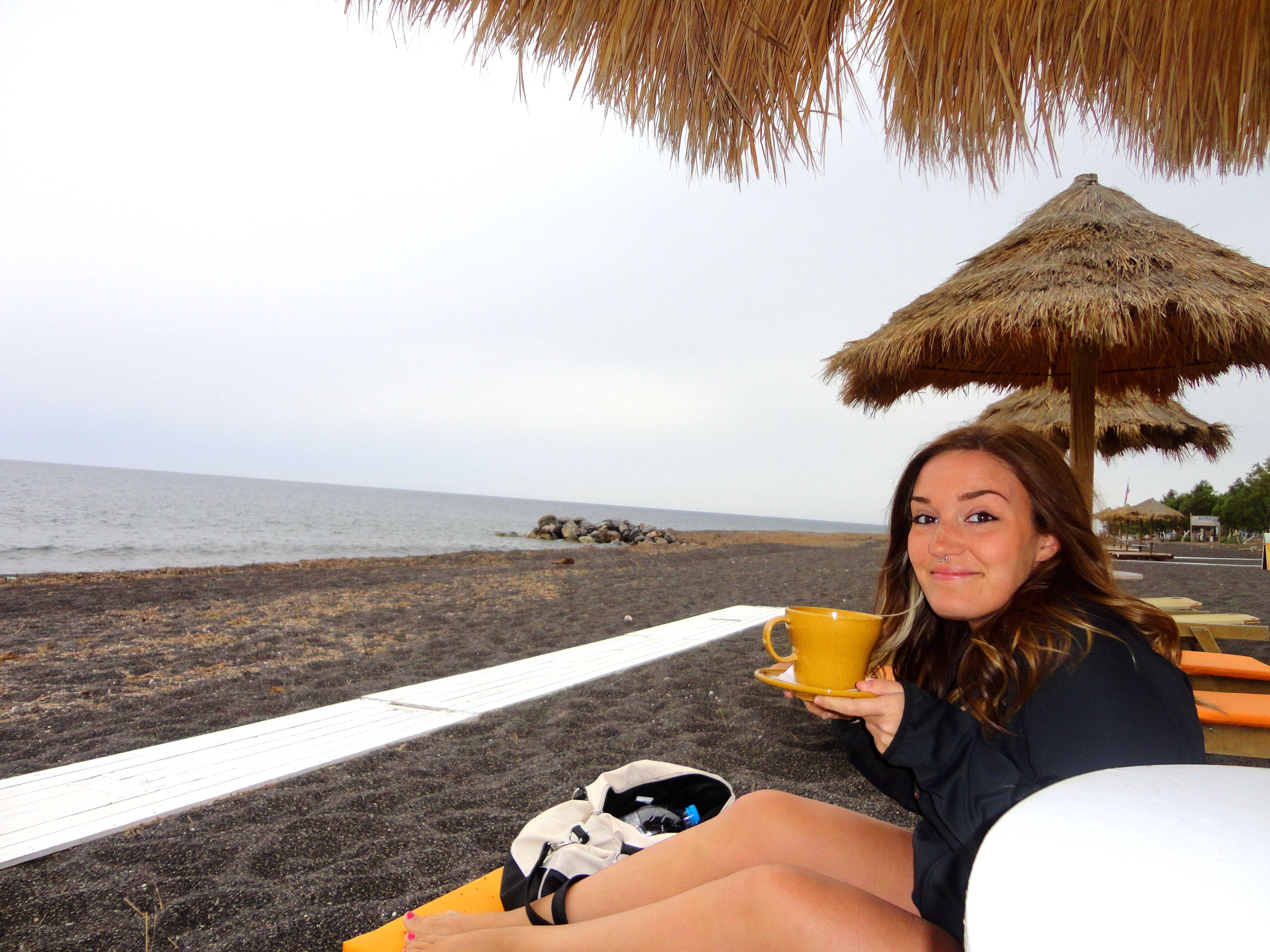 We hiked down to Red Beach. I have seen pictures of this beach during the summer when the water is perfectly teal and the sun is shining.
We went on a gray could day. Bummer. But it was still beautiful.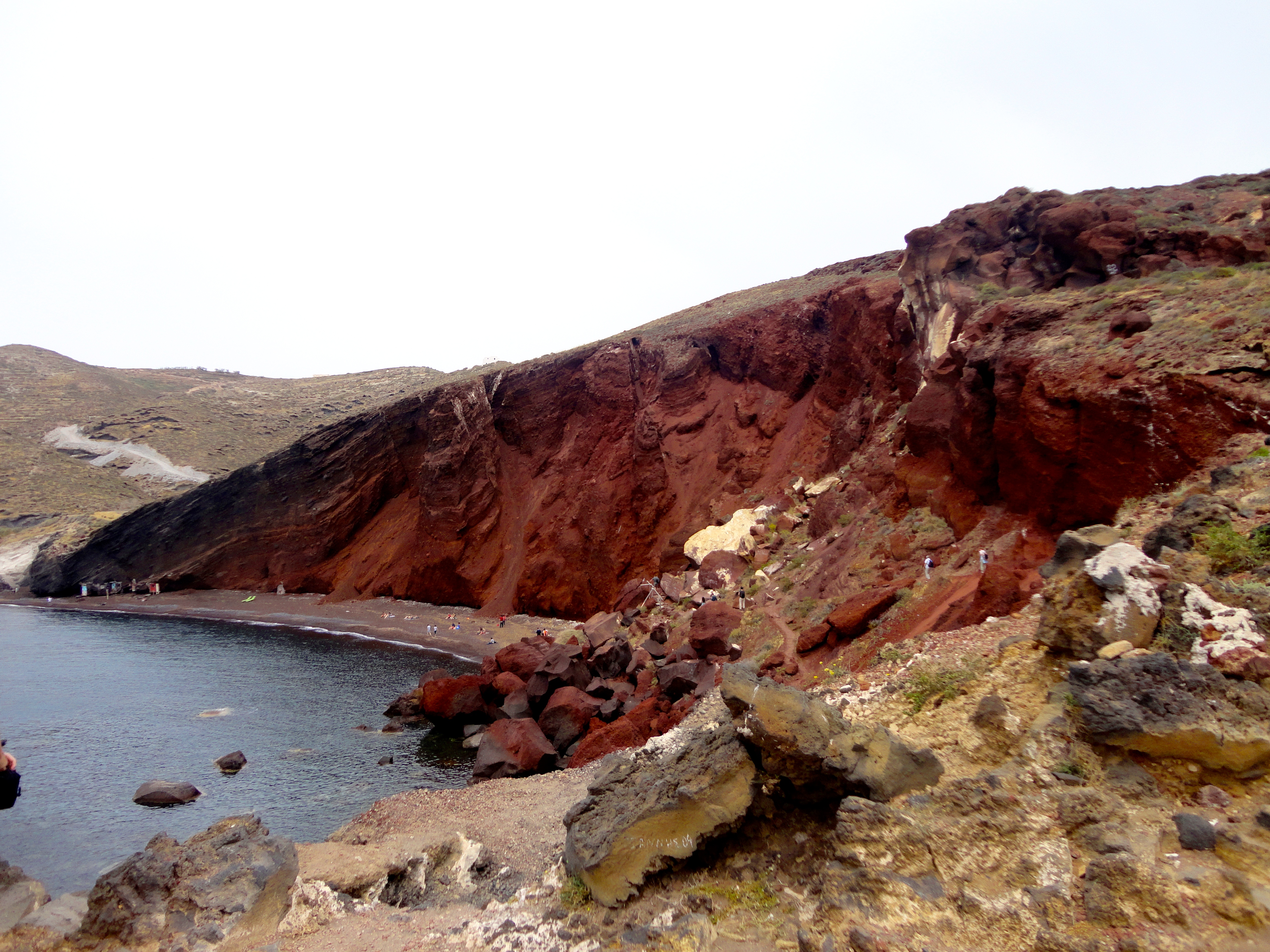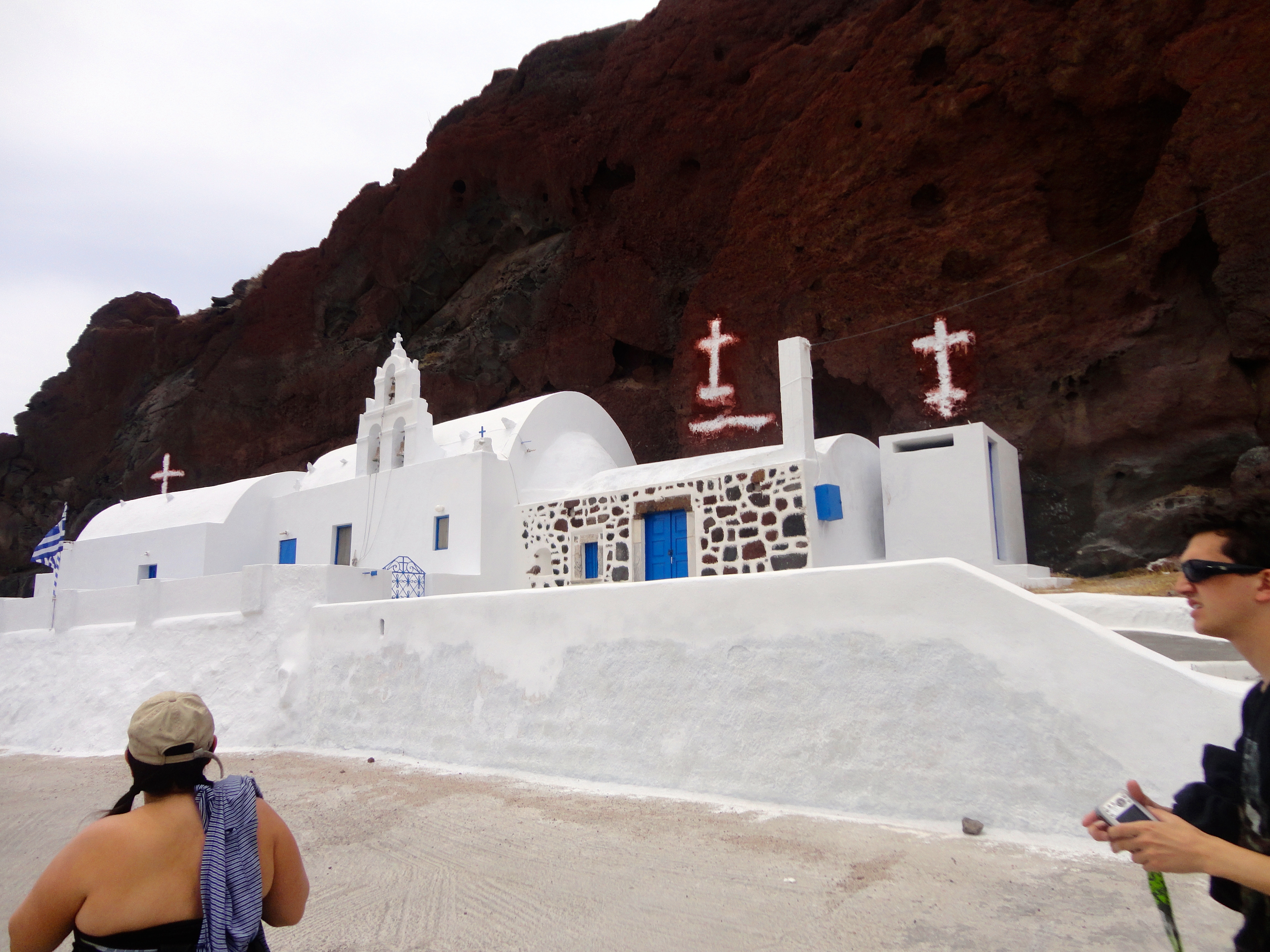 Oia Sunset Dinner
Our last night we took a picnic dinner out to the point in Oia to watch the sunset. Unfortunately, due to 'less than ideal' weather, we didn't get quite the spectacle we were hoping for.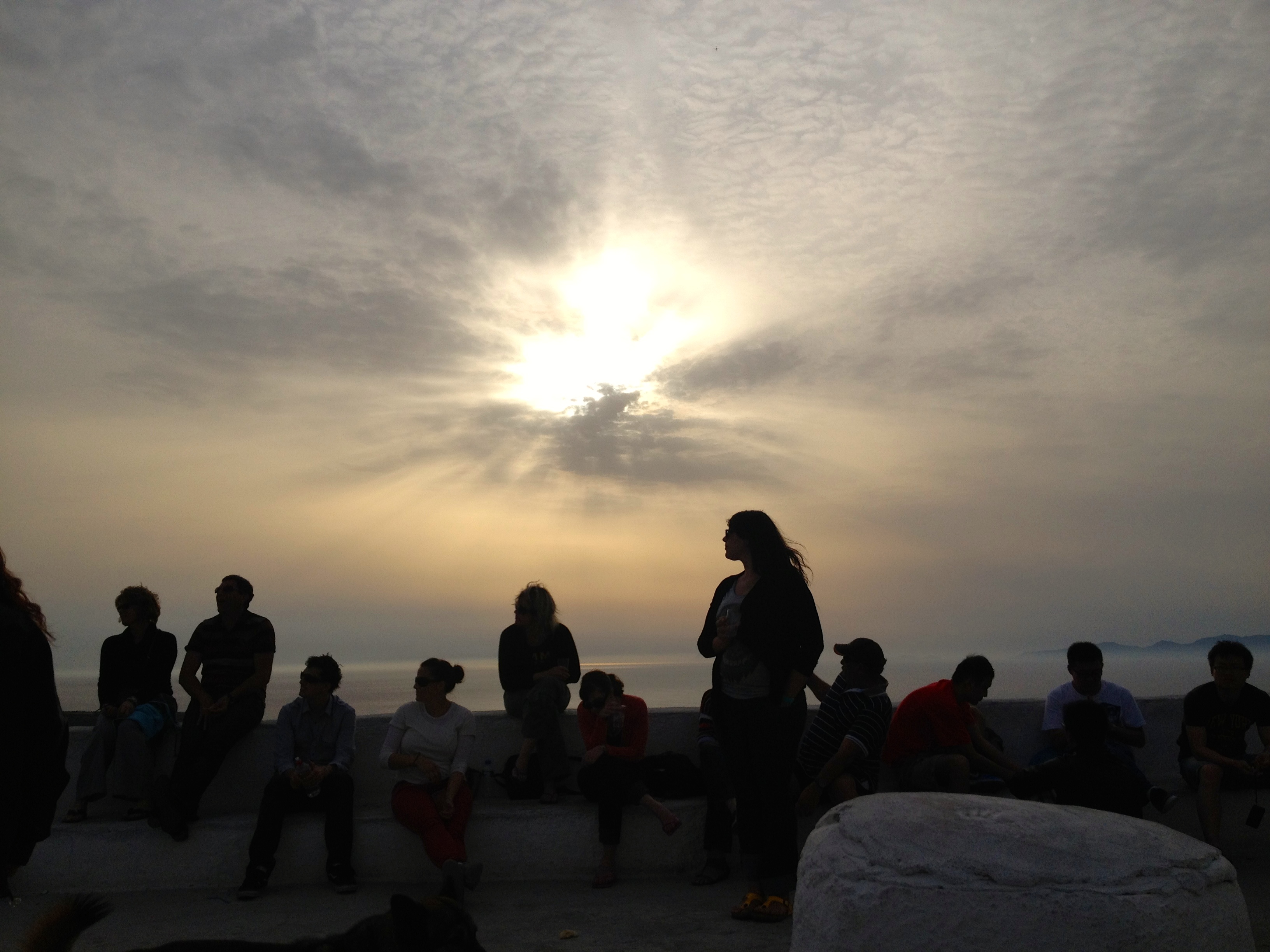 The walk through Oia was PERFECT. I mean for being super crowded with other tourists. But we got to see the famous Blue Dome.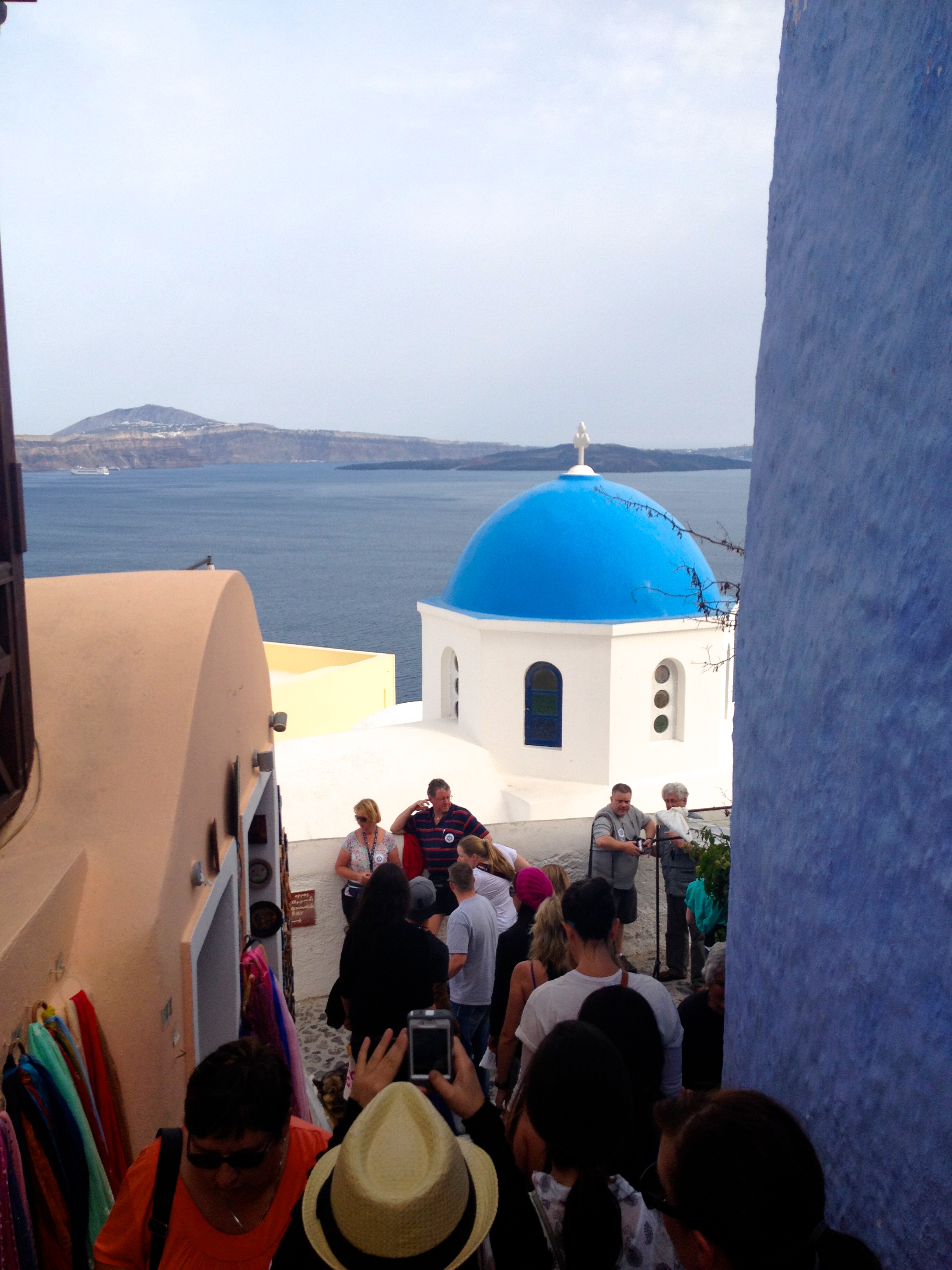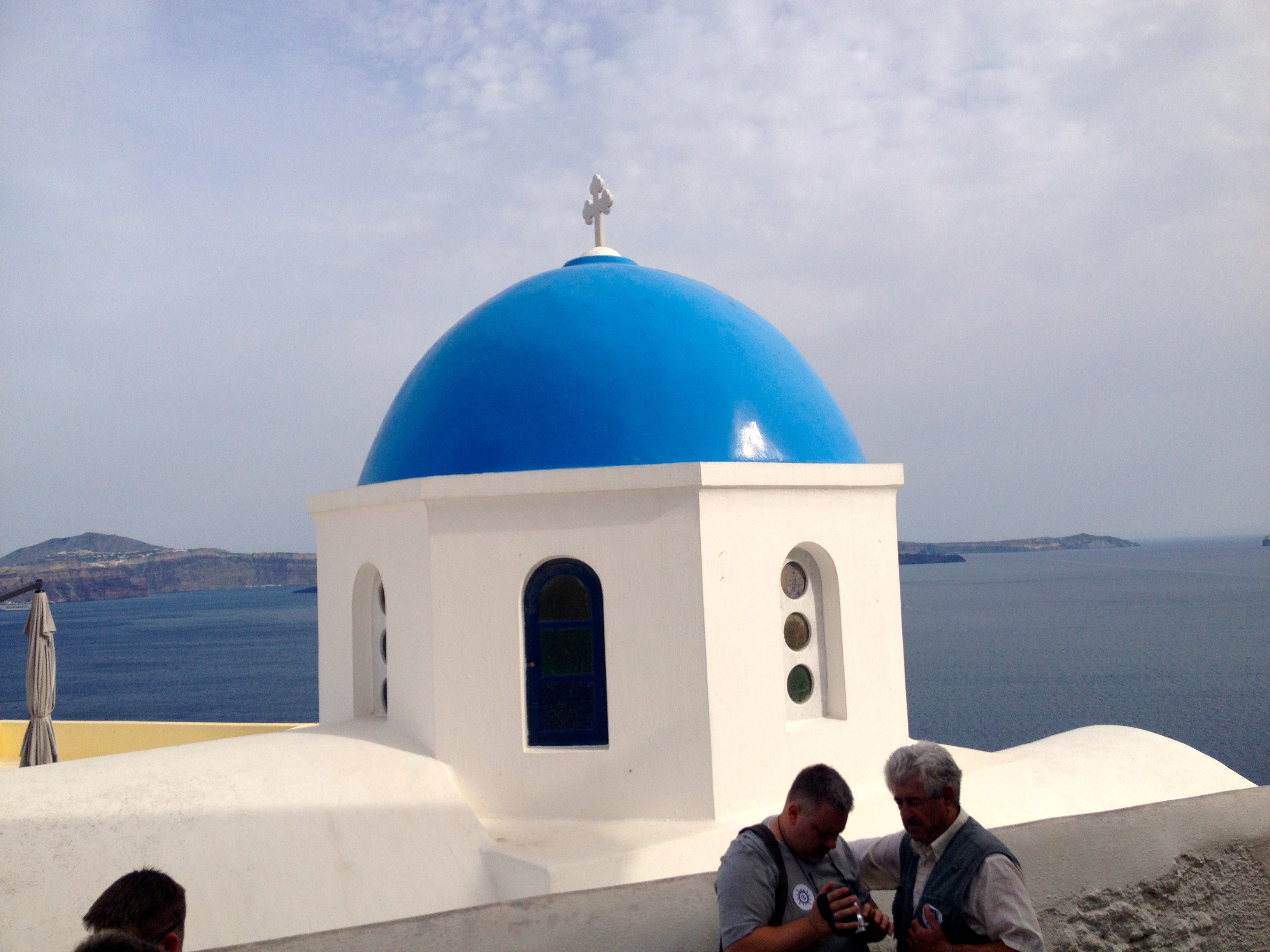 We did get a very friendly island dog that made for a rather entertaining addition to the group. He chased my friend around and kept trying to steal his shoes.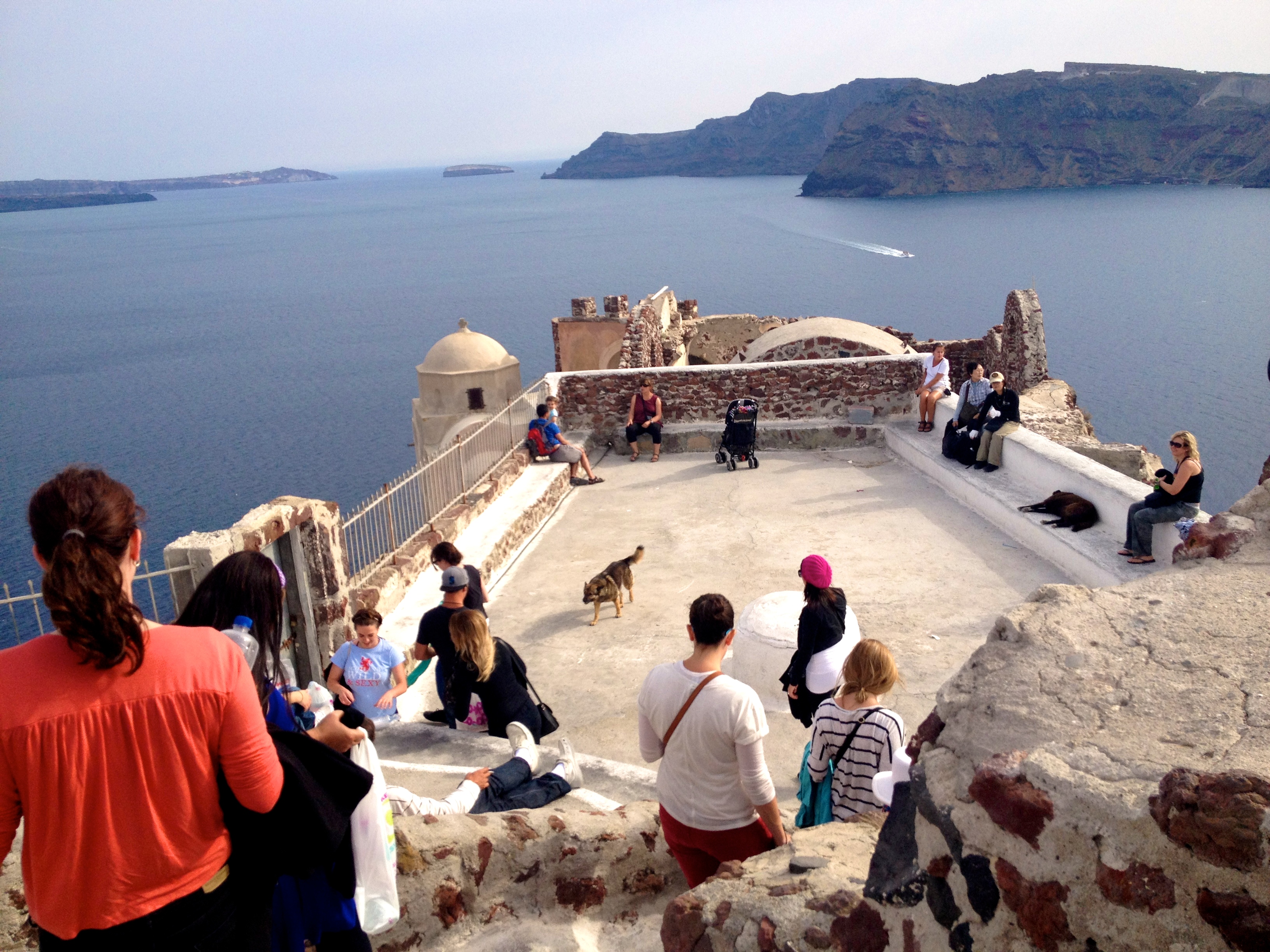 This was actually one of the highlights of the whole trip. I had forgotten how funny this was until I pulled it up to load it here. Which failed. Multiple times. I also failed with YouTube. Multiple times.
There is no possible way to explain how funny it was. Genuinely the highlight of Santorini. But apparently it is locked away on my computer forever. Or at least I learn how to be quite a bit more tech savvy.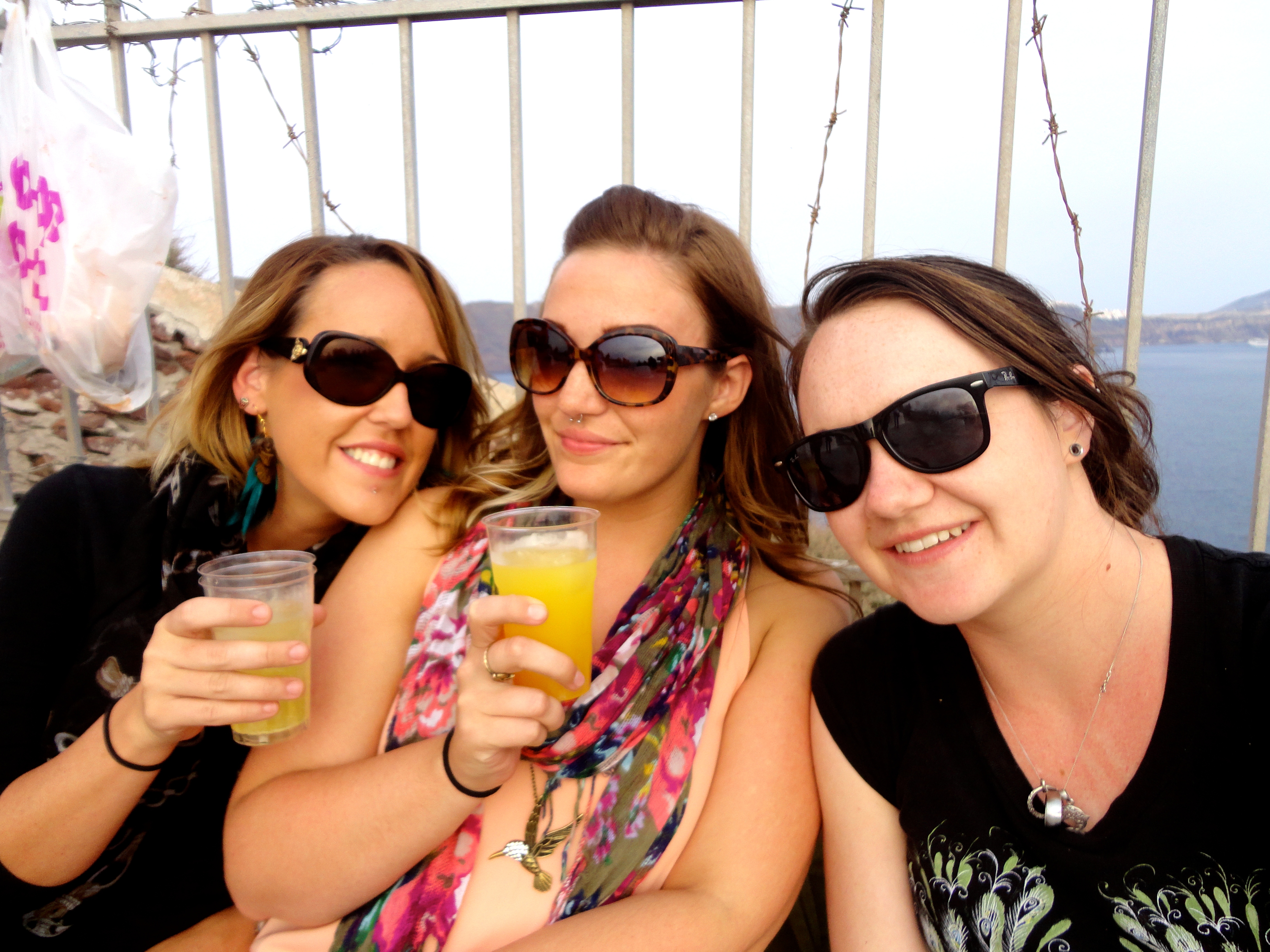 There was also great food and, of course, more ouzo!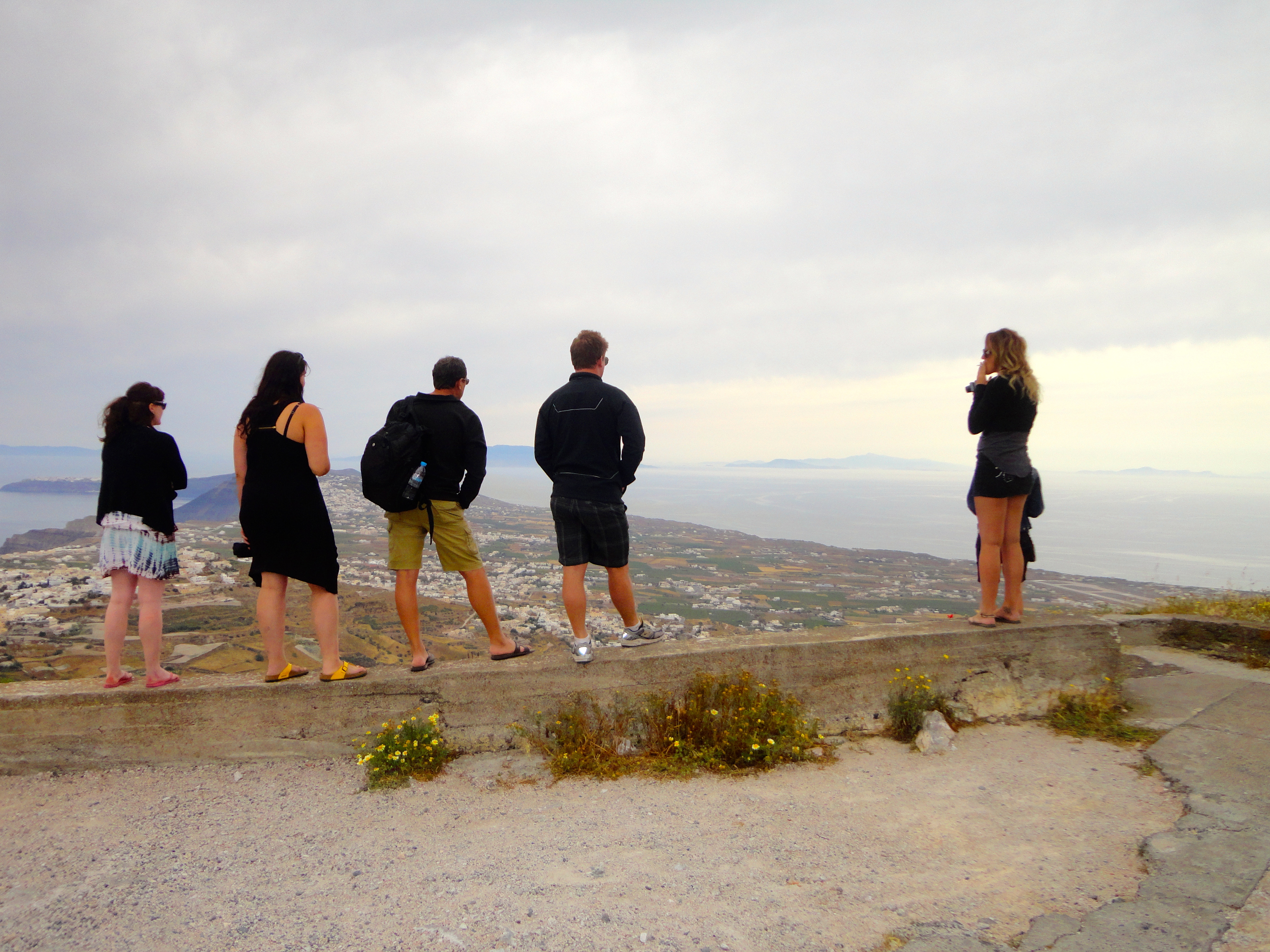 Lets talk about two other things:
Santorini is the whole group of islands, but is usually referring to this island specifically. Fira is the capital and Oia is the town with the famous Blue Dome.
Please do not ride the donkeys. They are often mistreated and paying for it only exacerbates the problem. I understand that they were vital for development of the island, but if you want to do the 588 (or 587) stairs, please do them with your own two feet or opt for the cable car.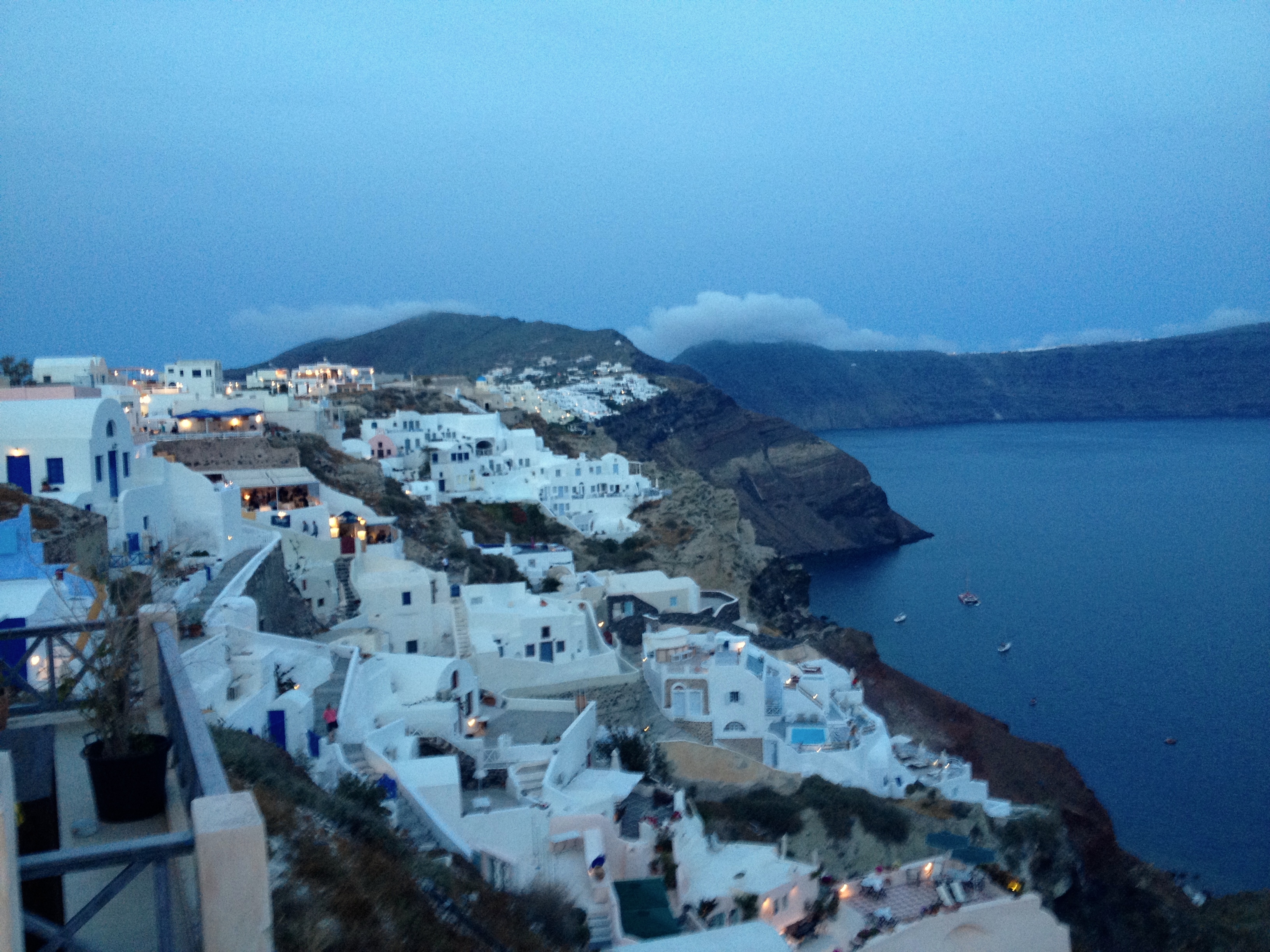 I have to be honest, it was my least favorite of all 4 islands we visited. We didn't get great weather and it is a huuuuuge tourist hotspot. But we clearly managed to have quite a bit of fun.
Perhaps this was just the island we needed before the mayhem that would ensue during our next adventure on Ios….