From Mykonos we hopped on another ferry bright and early and headed to Paros.
I can't remember the name of the hostel we stayed at, but it was run by a foul mouthed Scottish woman. So needless to say, we I think we picked the best spot.
Paros was meant to be the most mellow of the islands, a chance for us to recharge before Santorini and Ios.
After getting settled into the hostel,  charging up and prefunking with some wine, we headed to Krios Lounge in the early evening. We had dinner by the water and were able to watch the sunset. It had rained earlier that day, so everything was damp but no one cared.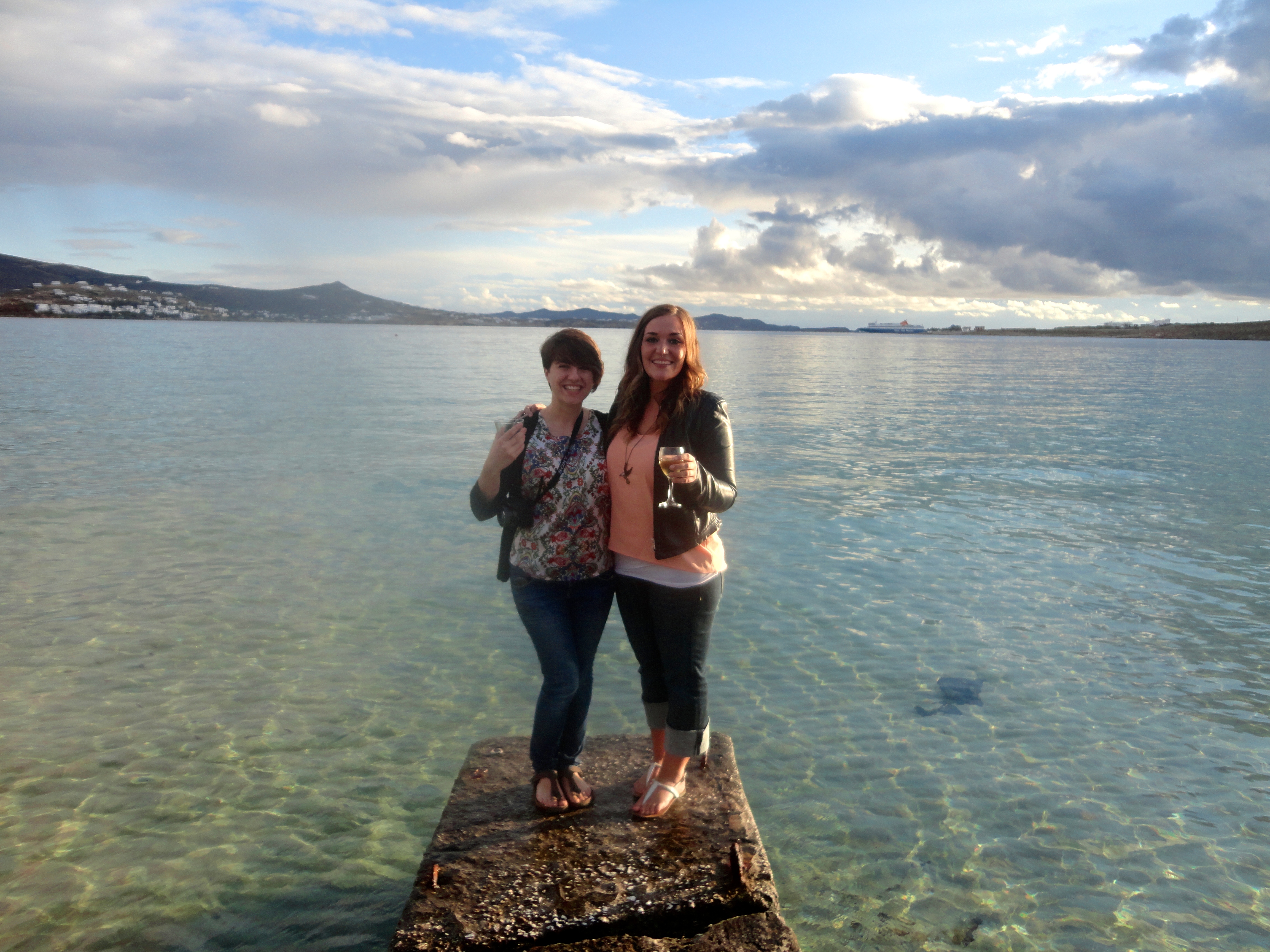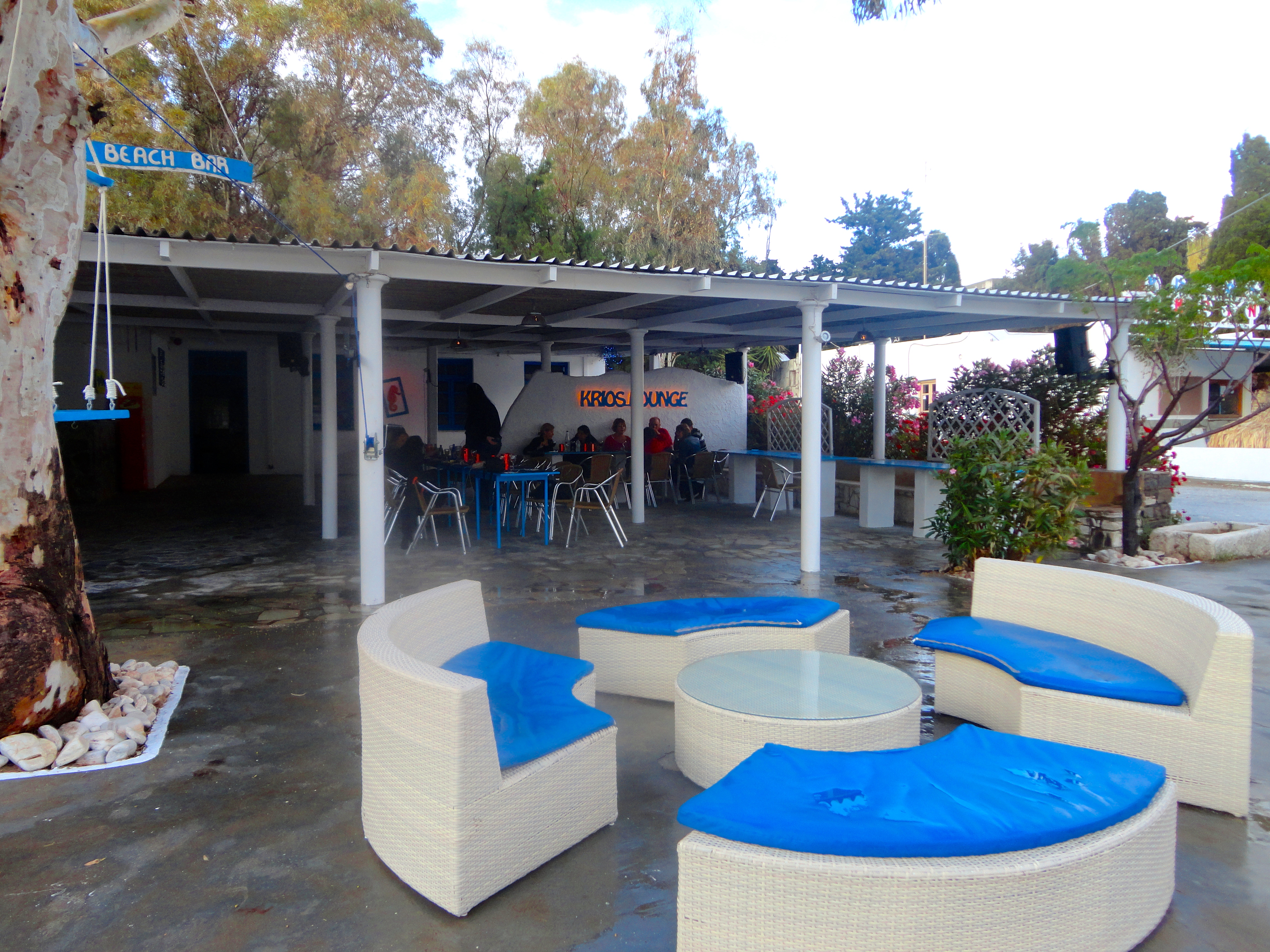 As the night progressed, so did the dance party. A bunch of locals joined in and we even got to smash some plates. Opa! Can't complain about that.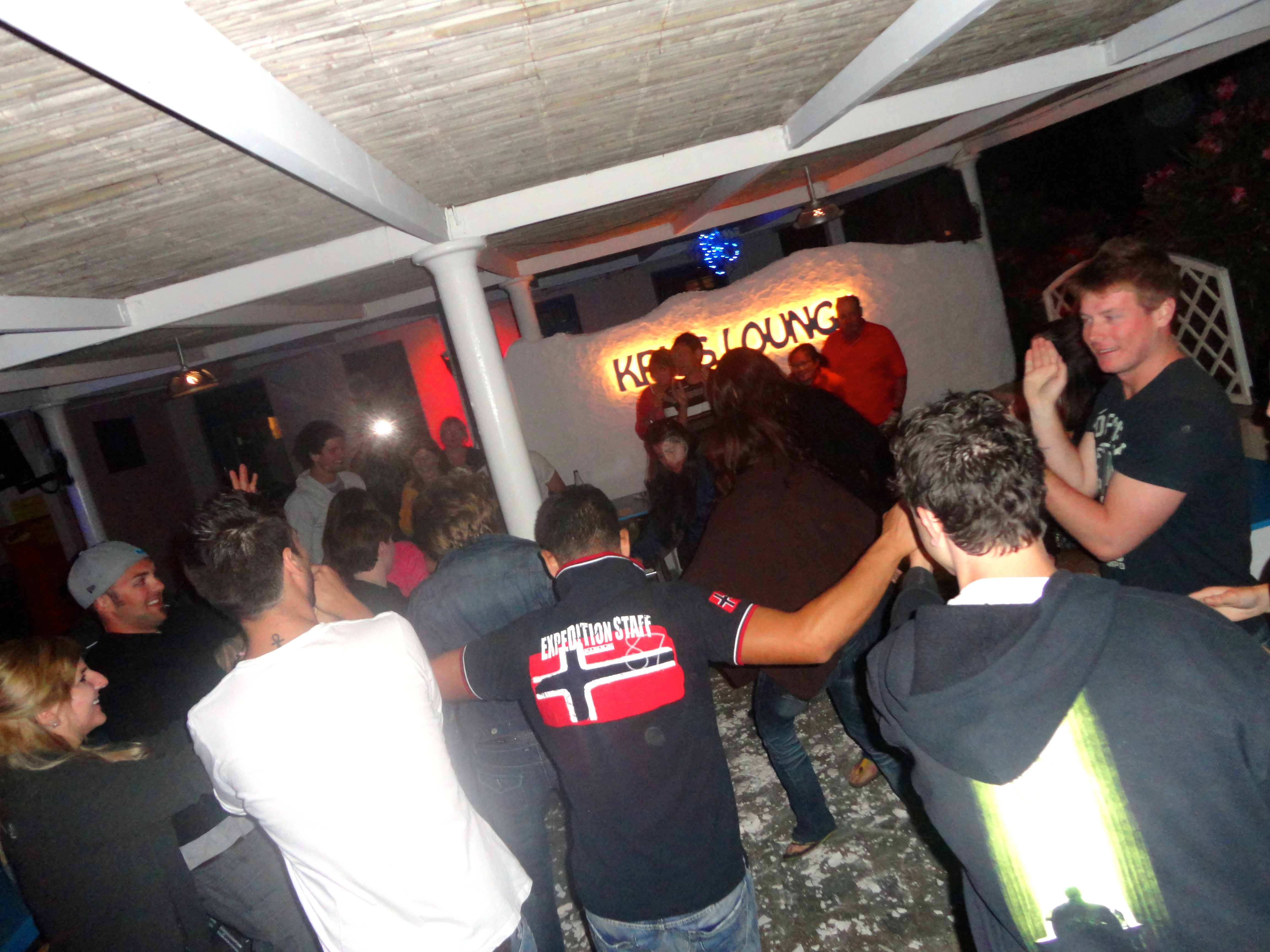 We ended up at some hookah bar in town (not normally my thing). But then we hopped around to some other bars, none of which I remember the names of.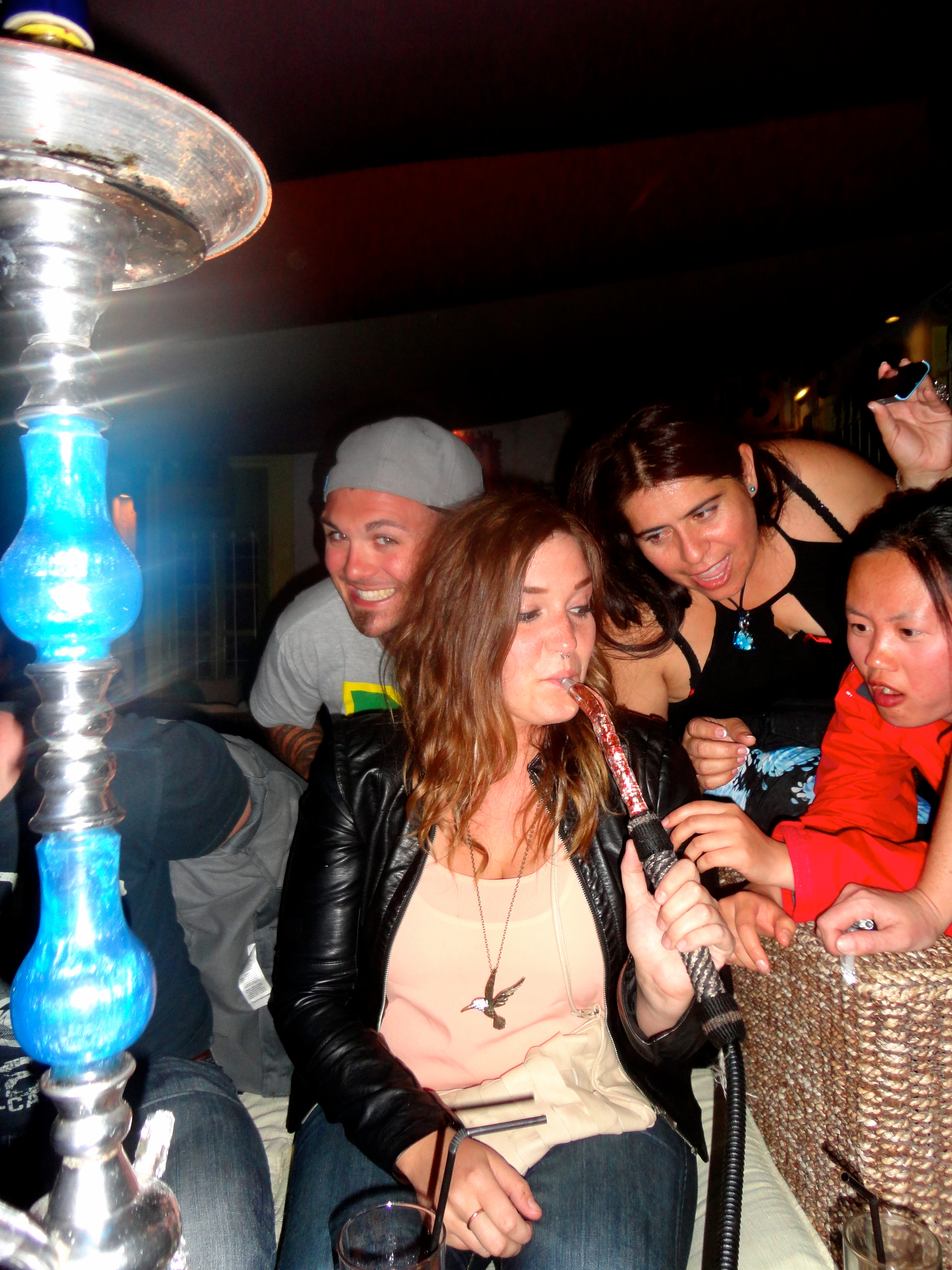 We supposedly ordered Long Islands, but they seemed to be completely void of any mixer. I have a feeling those drinks helped encourage the following dance move: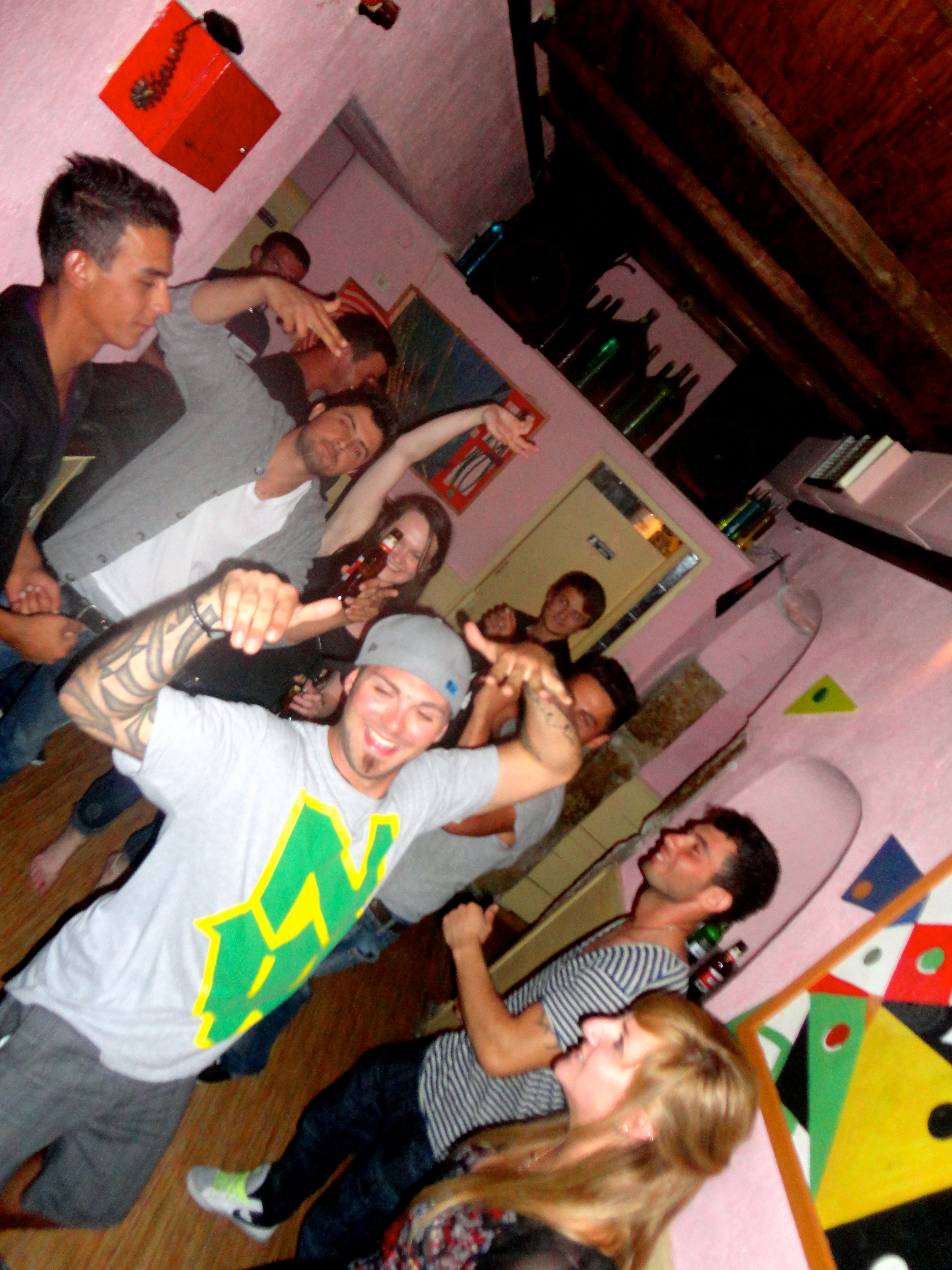 The next day we got up and ready do our full day of sailing around Antiparos. Probably the highlight of the entire trip. Ok well top 3. 
I was able to find a website with info about the tour here.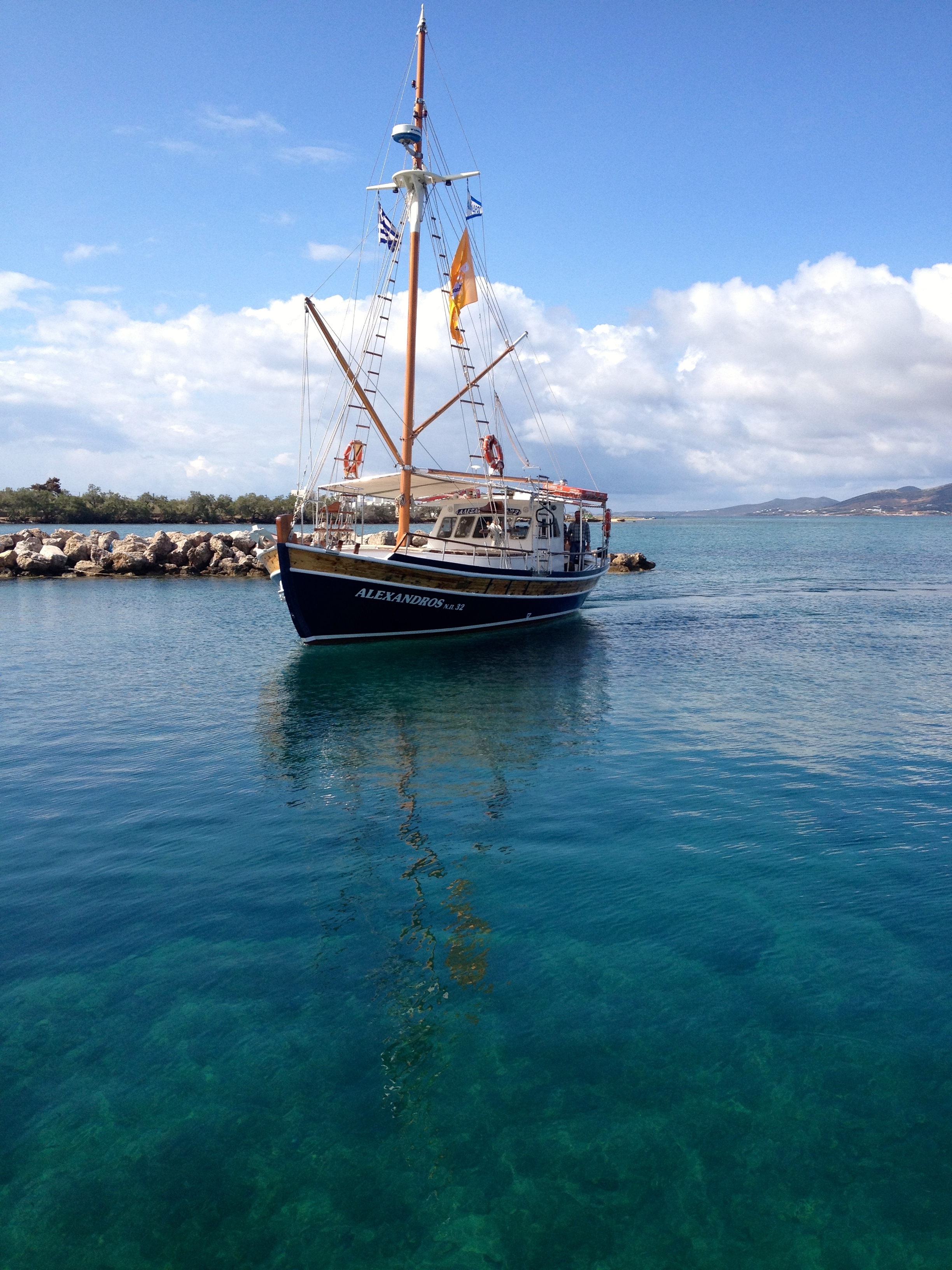 OH MAN. This was incredible. I mean, we spent all day on this boat. 
Everyone was jumping off the boat, we found secret beaches, and we drank a lot of wine.
Did you know that drinking actually helps when you're feeling seasick? Because getting a little tipsy helps balance you out on the unsteady water. Or so says the salty old Greek Captain.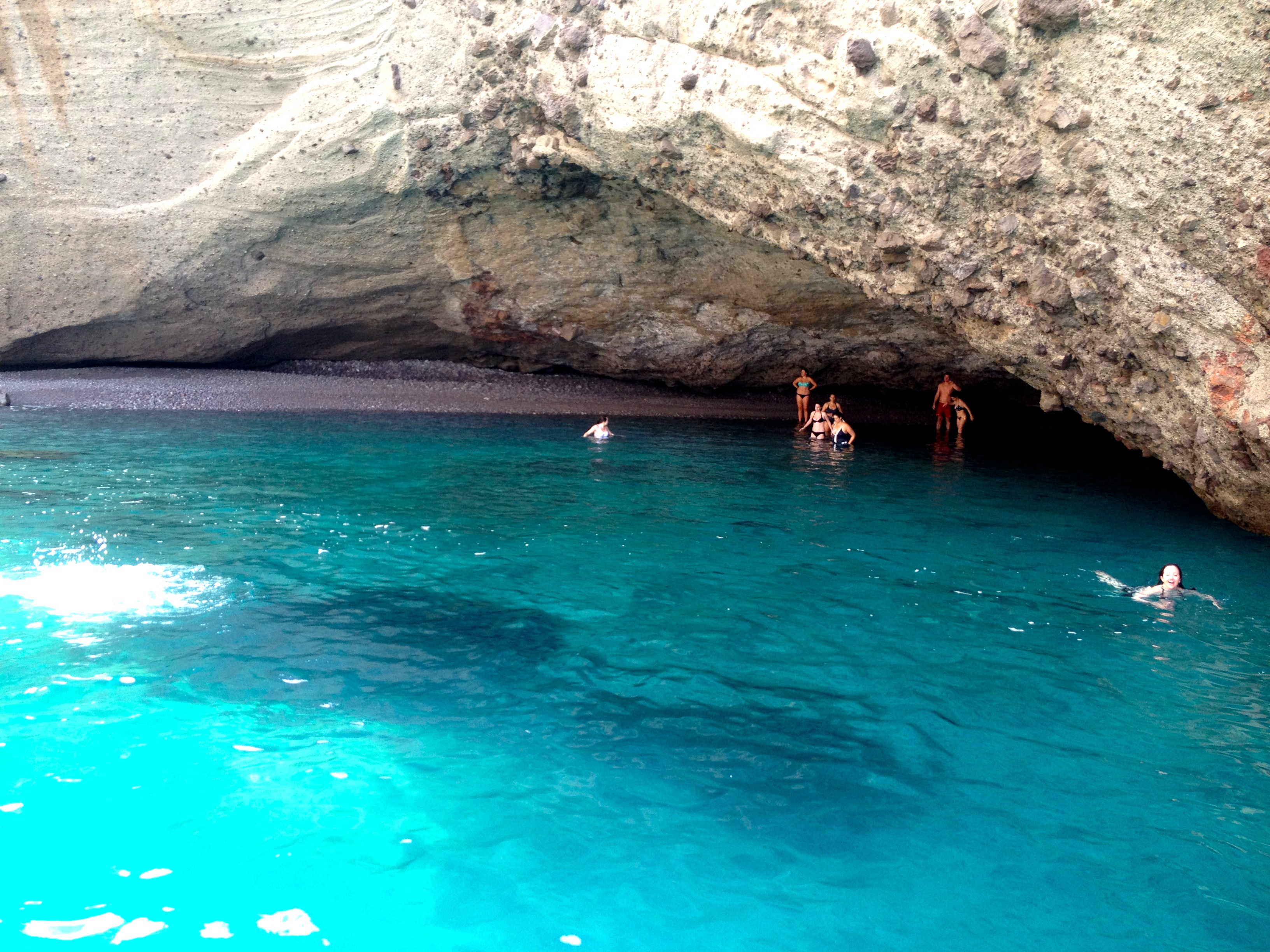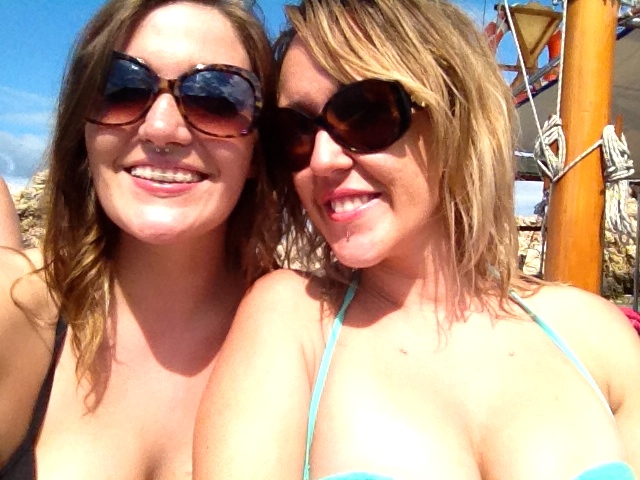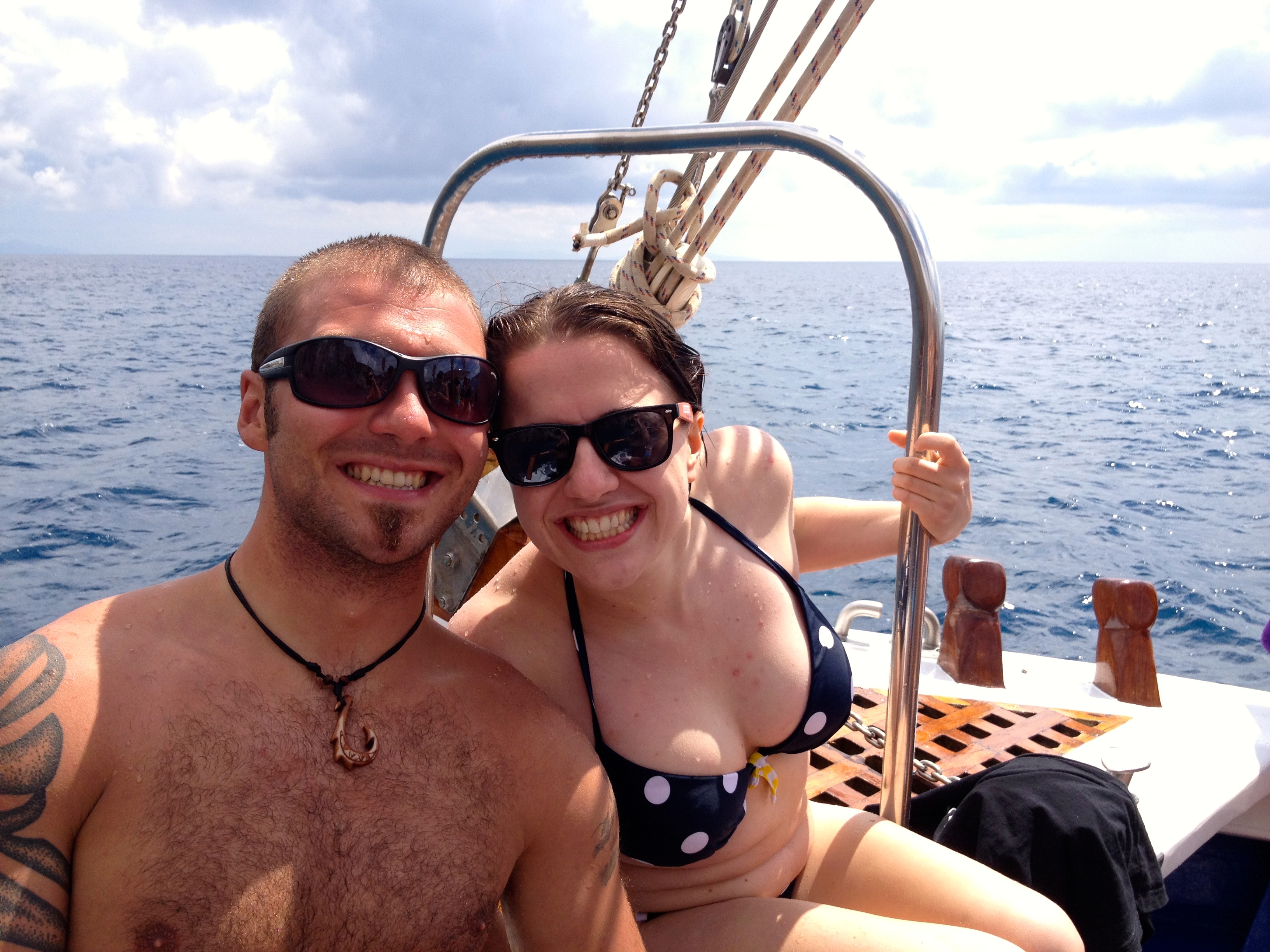 At midday we pulled up to a beach and hauled out what we needed for lunch.
For those of you who didn't read my Liebster Award post, this is hands down the BEST meal I have ever had. I mean, you really can't go wrong with Greek salad, tzatziki and slouvaki all day every day. All of the wine we were drinking didn't hurt either.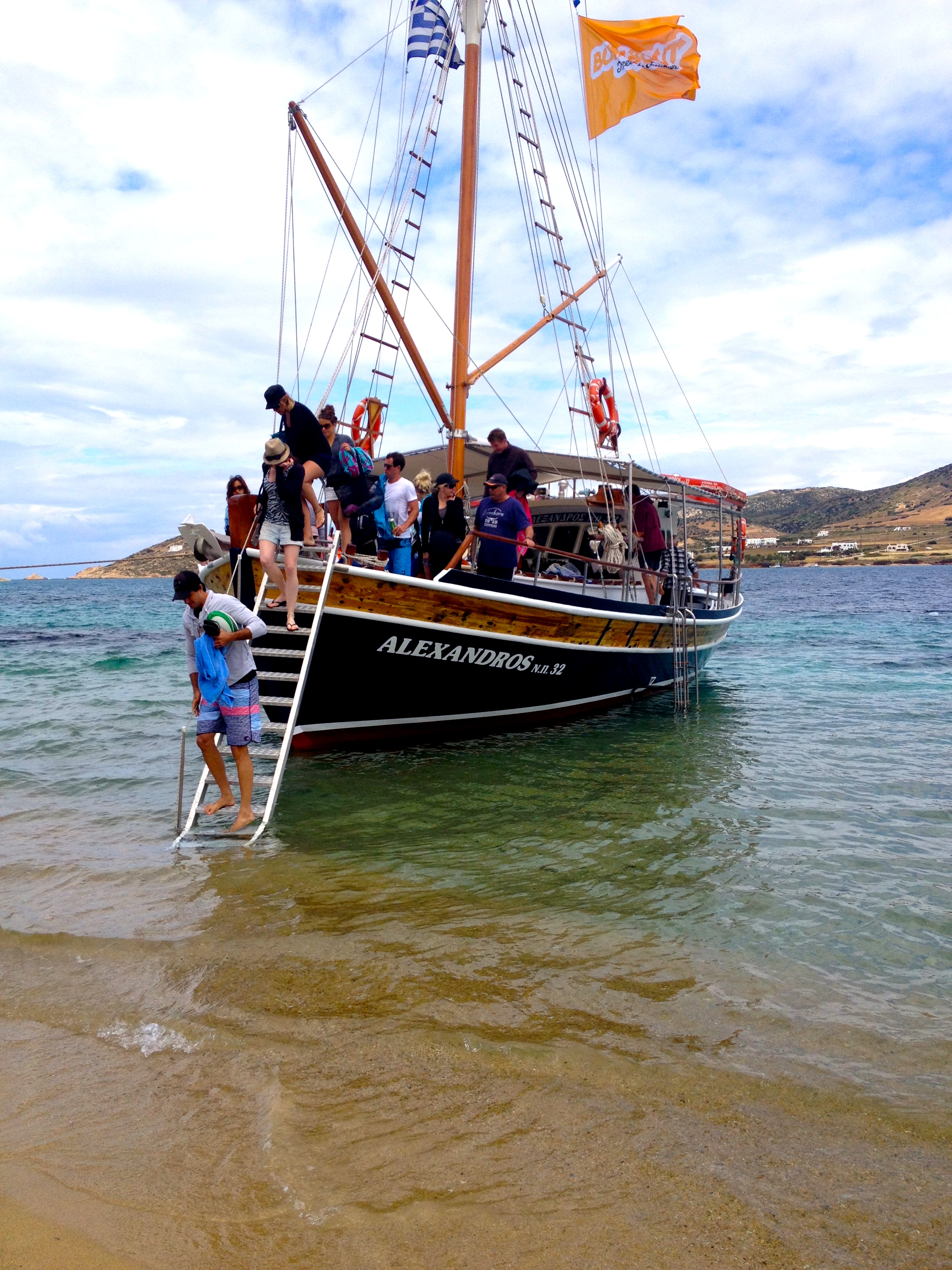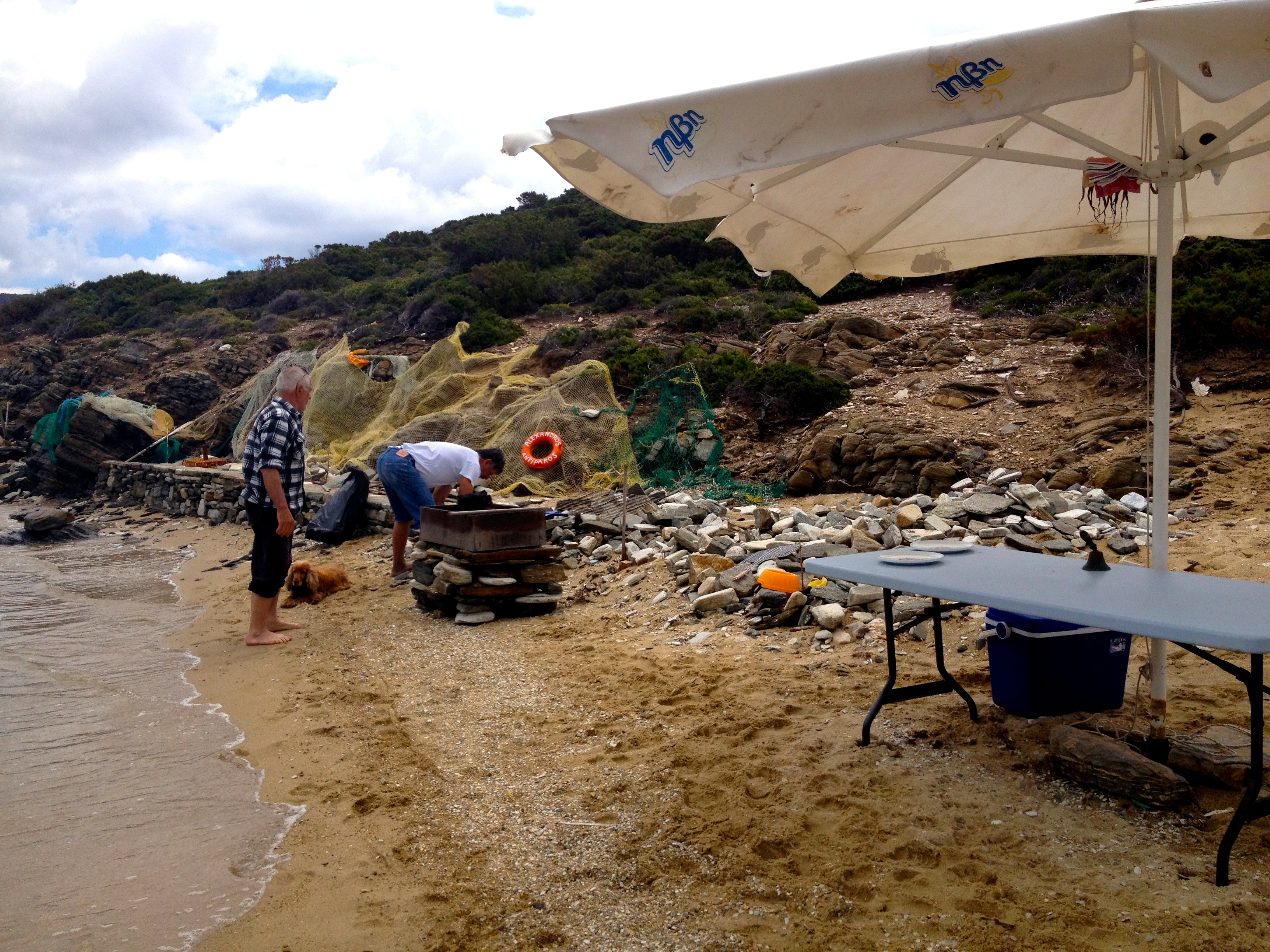 The rule was, before you got your lunch you had to eat a piece of grilled octopus and take a shot of ouzo. Here's a secret- I don't eat seafood. So as I was trying to explain this to the captain, he stuffs the octopus in my mouth and hands over the bottle. Needless to say, it is a lunch I will never forget.
Like the true weenie I used to be (I am working very hard at this), I did not get in the water. I repeat, I did not swim in that beautiful blue water. Idiot.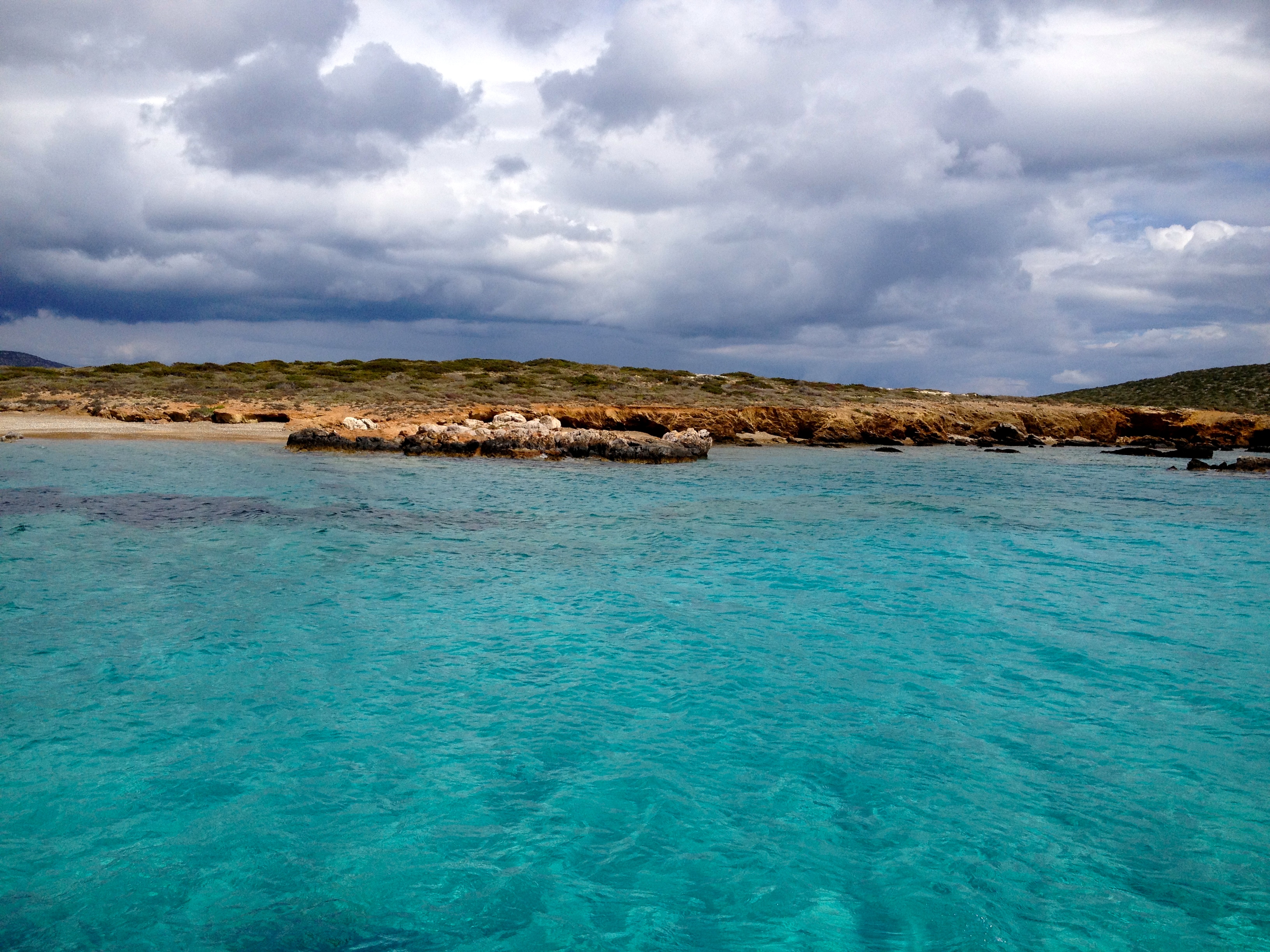 However, those who did ended up absolutely freezing when the wind picked up again. So perhaps its a catch 22. Plus, I could never have pulled off these sweet moves.
That night we had a quiet meal by the beach down in the main town. And more wine.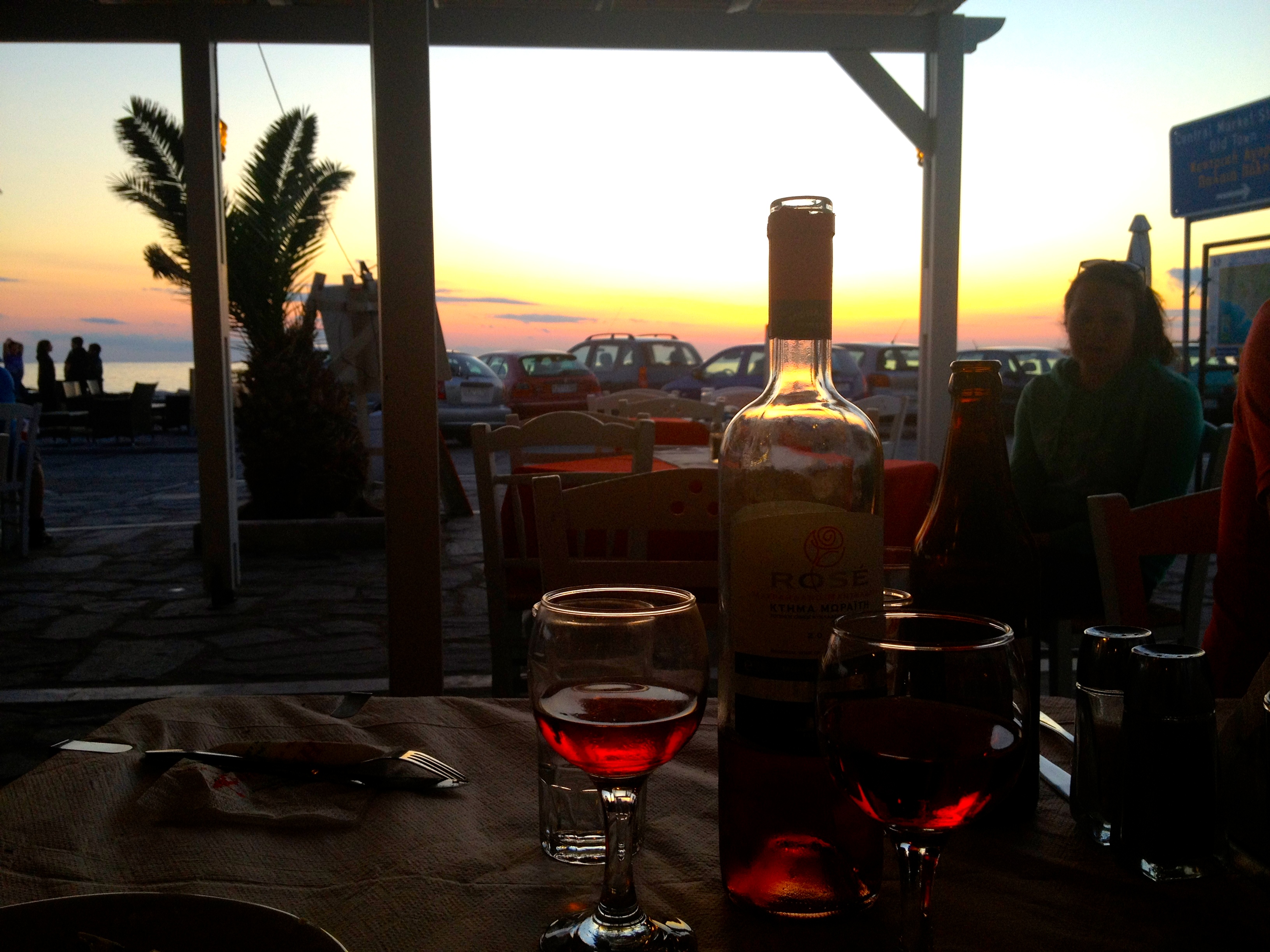 Remember when I mentioned cats before? Well they joined us again and were very happy to help us with our meal.
As I was going through these photos I got this massive yearning for Paros again. And I will absolutely be heading back here one day.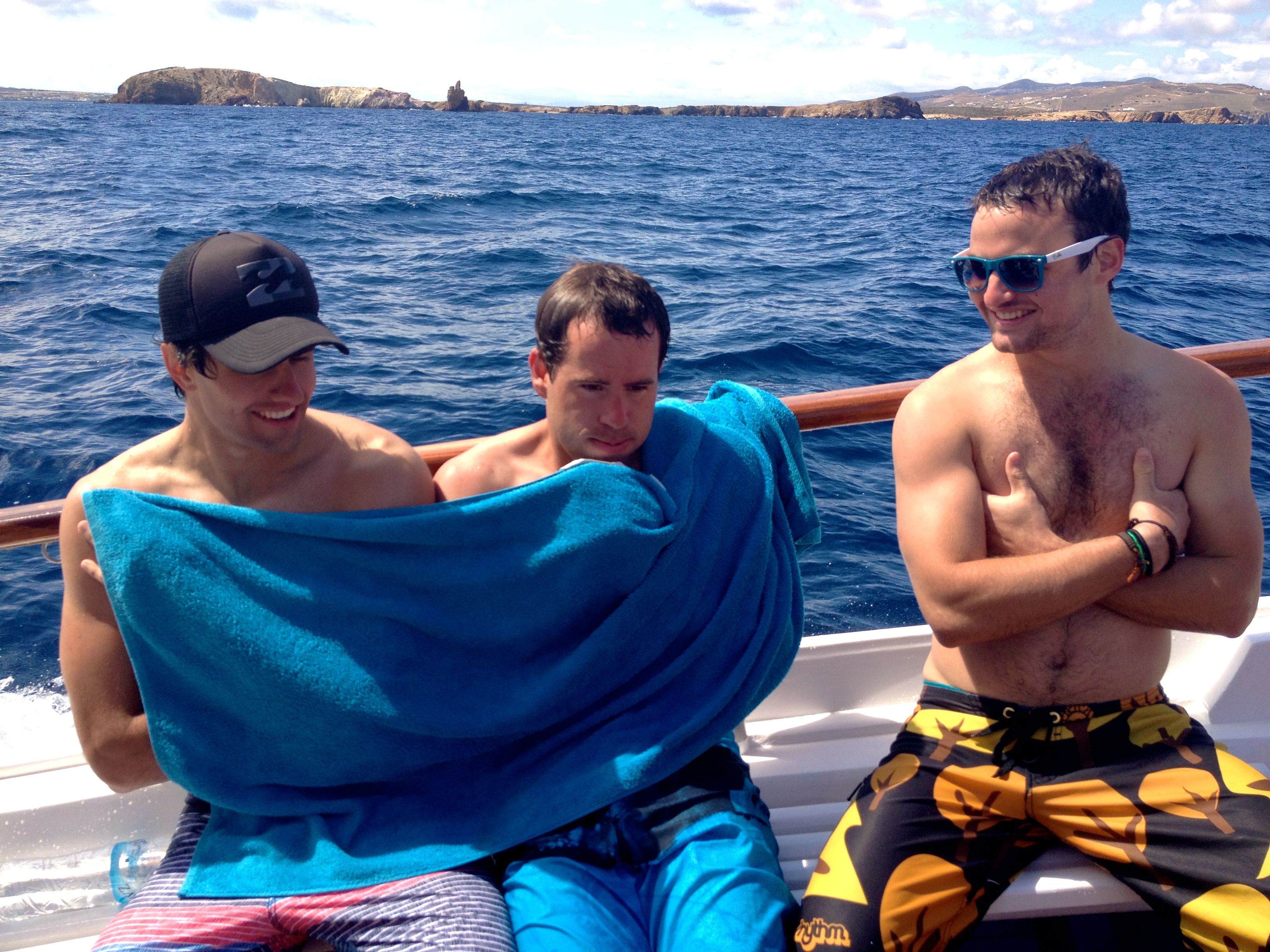 Next up…. Santorini…