We had our biggest group ever for our 4th (maybe 5th?) Leavenworth Oktoberfest.
Lucky for me, my best friend's family has a house in town so we get to spend a lot of time there. For those who are unaware, Leavenworth is a Bavarian themed town in the North Cascades. It was transformed in the 1960's in an effort to revive the sleepy mountain town. They began their official Oktoberfest Celebration in 1998. It is one of the biggest stateside celebrations.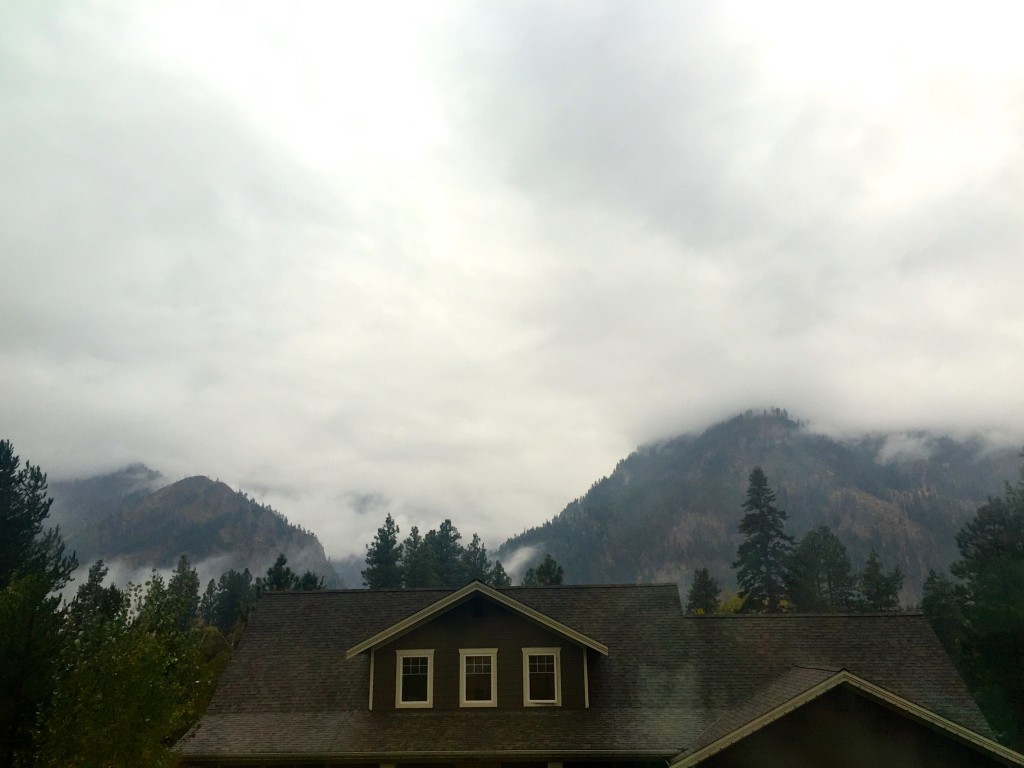 Here is a brief history of Okbtoberfest: 
"Germany's Oktoberfest began in Munich in 1810, as a celebration of Prince Ludwig l married to Princess Therese from Saxony-Hildburghausen. It all began as a wedding feast on the outskirts of Munich where the guest ate, drank and celebrated. It was such a success that it became an annual tradition now enjoyed by more than 10 million people per year." – Source
Our first night we stayed in. This is what it looked like:
Pro Tip: The shoe DOES NOT open the wine bottle. This is also only a small portion of what was consumed. I don't even think I can begin to count the number of beers that were shot gunned over the weekend.
Normally, we would head to the festival early in the day, then home for dinner and back out again. Somehow that never works in our favor. This year we opted for an easy morning hike through the Old Pipeline Bed Trail. The area is absolutely packed full of incredible hikes, rock climbing and river rafting. It is an amazing spot for anyone who loves the outdoors.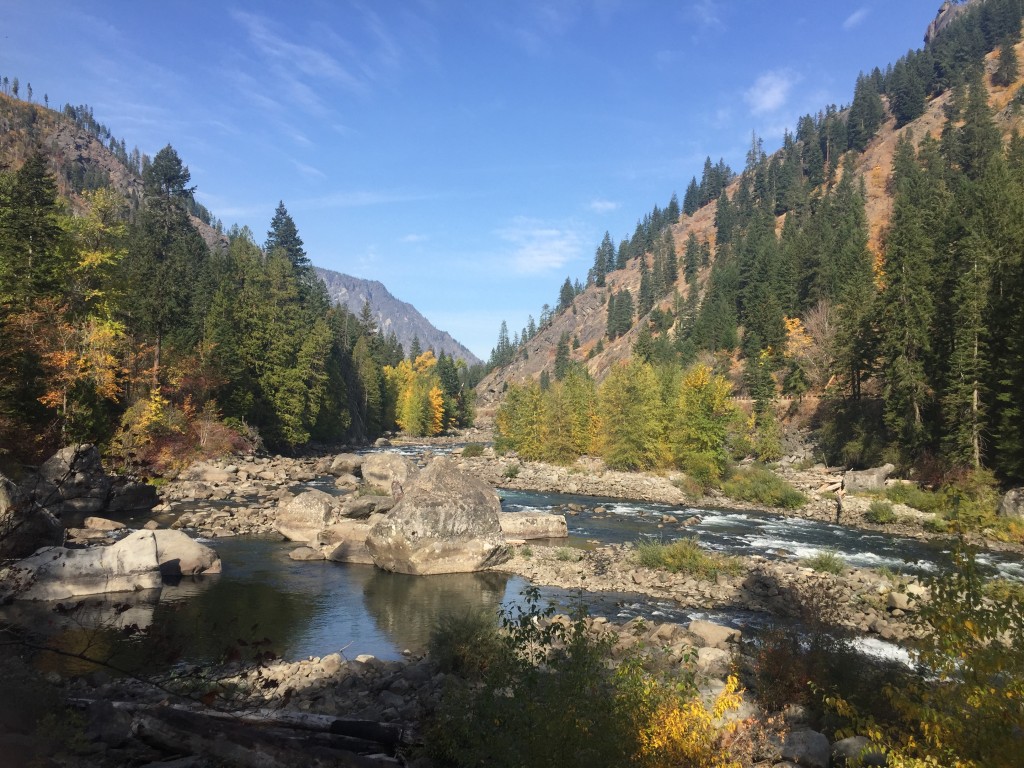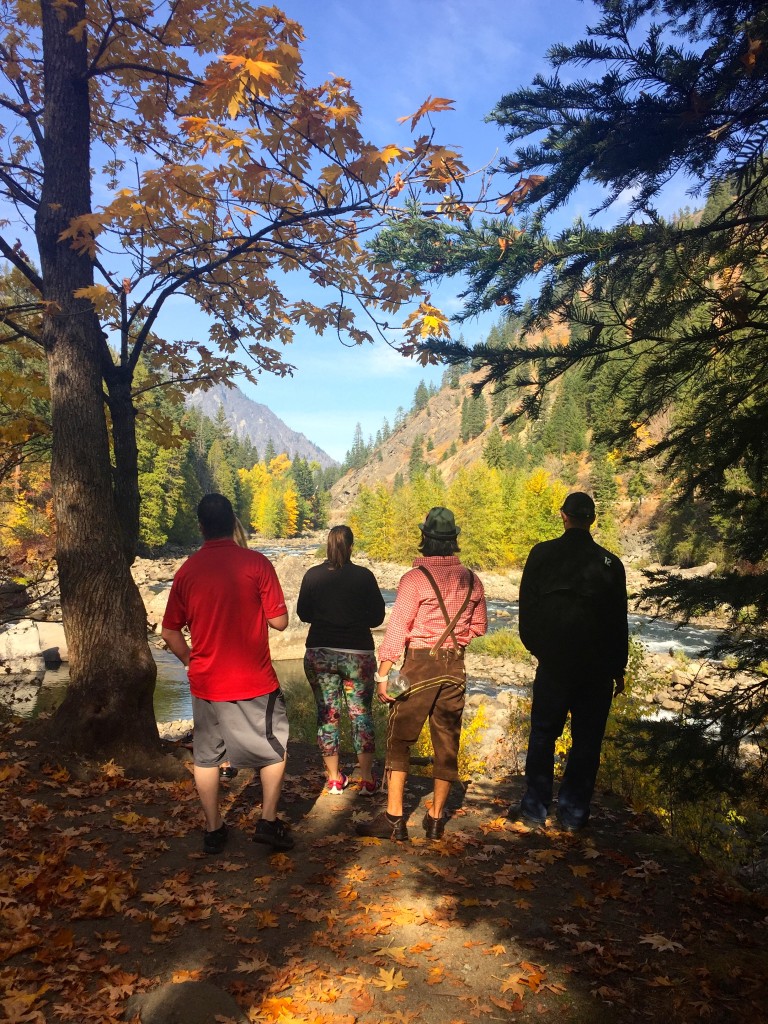 I had used my All Trails app to find this spot. It was really easy but perfect considering most of us were nursing a bit of a hangover. When I say 'us', I mostly mean myself. I've used this app since and it has yet to disappoint.
And off to the festival we went.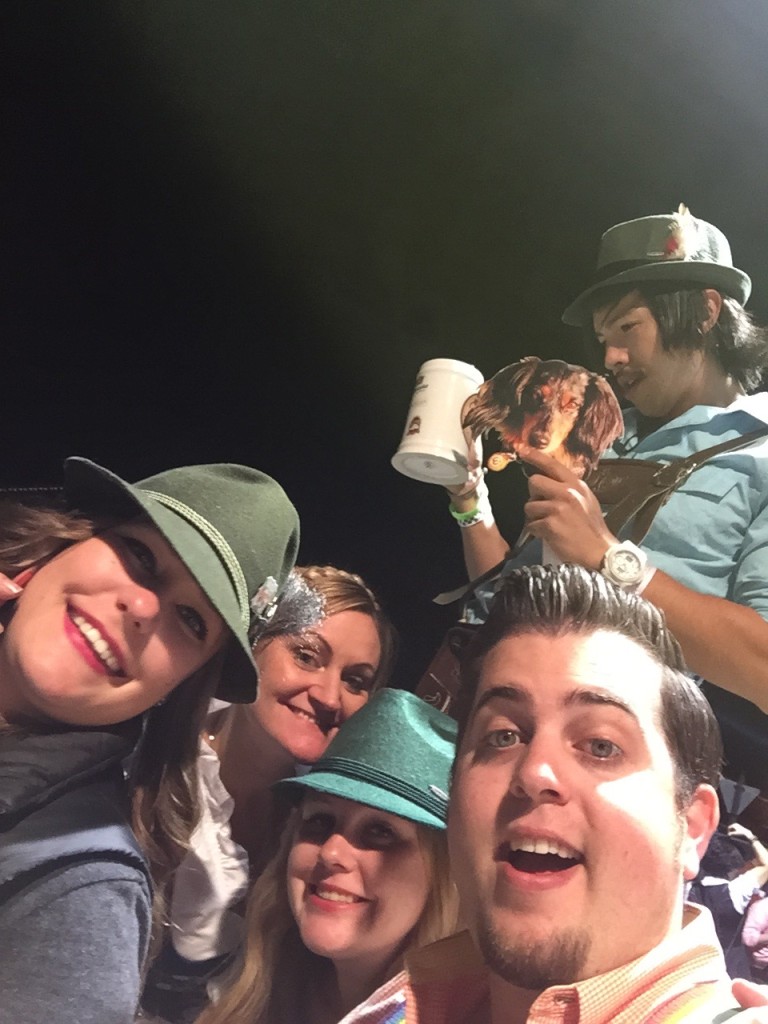 We had an abnormal shortage of photos from the evening. I am not sure if that is a good thing or a bad thing. most of us began the night with ciders and whiskey followed by many, many beers. A friend even managed to get in a bottle of wine (actually seven of them). We also ended up without a single group photo, which is quite disappointing.
The night always ends up with people getting separated, meeting new people, running into old friends and having a few too many drinks. Somehow I only ended up doing 1 chicken dance and most of us ended up back at the house before 11:30pm, which is a very early night for Leavenworth. At midnight, someone managed to make us a drunk feast. Whoever did that – thank you. There is a video of a late night wrestling match, but I will save you all from its absurdity.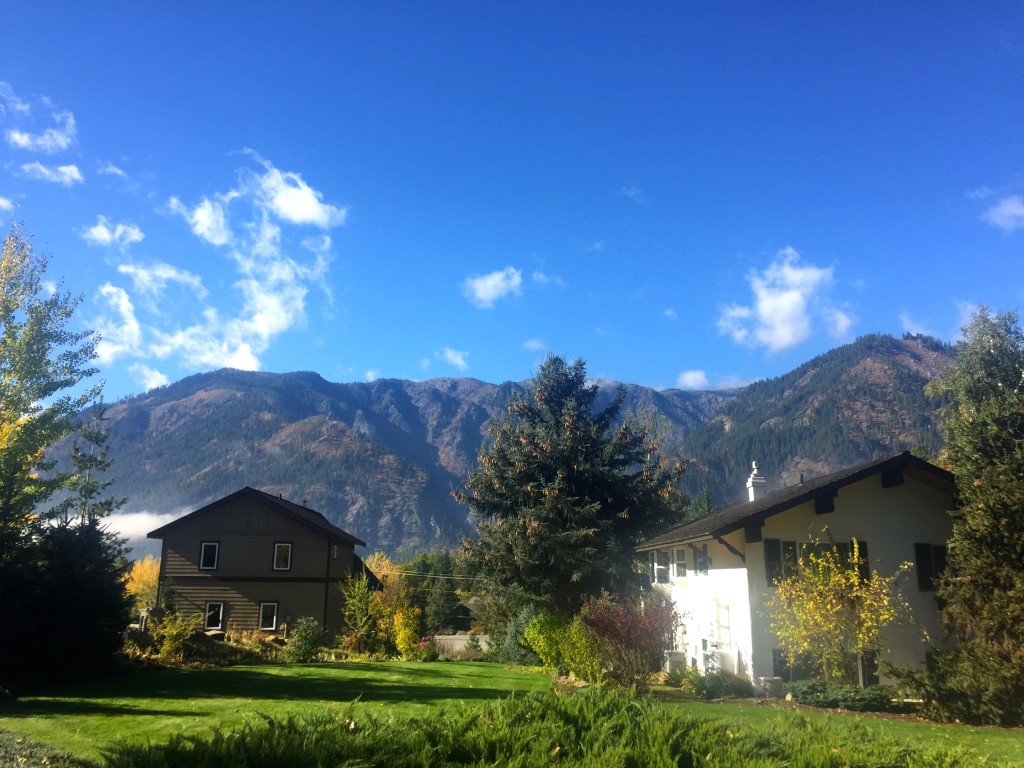 Our hungover crew managed to drag ourselves to a bar in the next town to watch the football game. Let's just say, small towns are never lacking quirky drunken characters. I managed to avoid all of the day drinking in town, but definitely made up for it later in the evening. Turns out you can make any movie into a drinking game. You're welcome.
The last day of the weekend is always bittersweet. It was just two of us by the end, so we stopped by our favorite places for some snacks on our way out of town.
So there you have it; another Leavenworth Oktoberfest in the books. We all drink too much, act a little out of character and end up with great memories in the process. 
I am so grateful for the team we have. You are all absolutely ridiculous and I wouldn't want you any other way.