I have been talking to my family a lot about 'the plan' and what I am trying to accomplish, but living a life you love starts today. 
So when my mom asked if I wanted to go hiking over the weekend, I was more than a little excited. I didn't grow up considering her to be 'outdoorsy', but as I have watched her grow over the past 2 years, I have seen some changes. She has gone out hiking several times and is even breaking in her first pair of real boots. Kudos momma.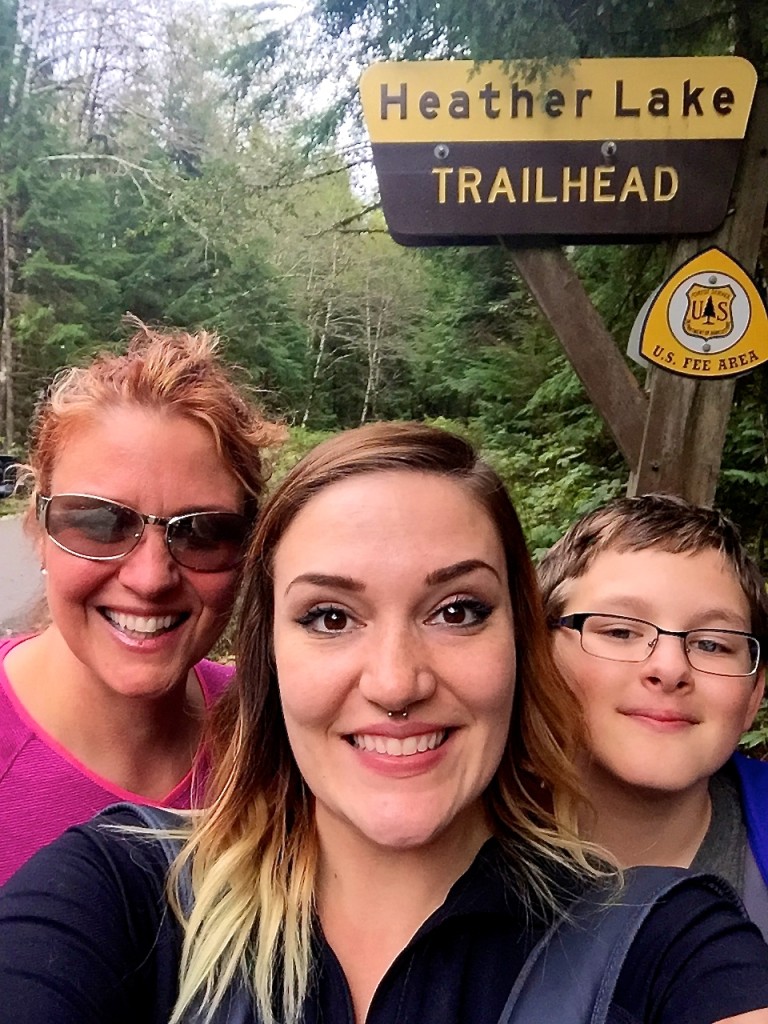 We decided to take the oldest of my two nephews with us. I don't get to see them enough so we figured we could take Mason on the hike and head straight to Camden's game when we were finished. (Spoiler: we never made it to the game.)
I showed up to her house in the morning to learn that we would also be taking the cat with us.
Yes, you read that correctly. THE CAT.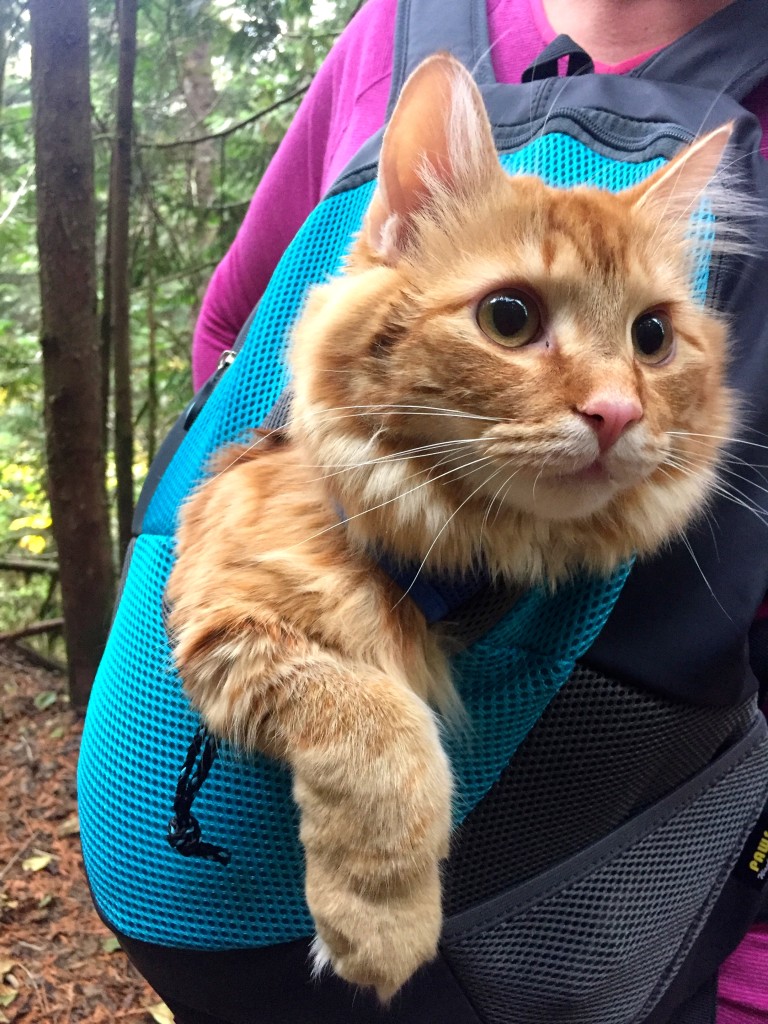 She has taken him on a hike once before, but I thought she was joking. Then she busted out his Wacky Paws backpack and I knew there was no way I was getting out of this one. If you visit their Facebook and Instagram accounts, you'll even see photos of Cooper.
So off we went to Heather Lake outside Granite Falls, WA.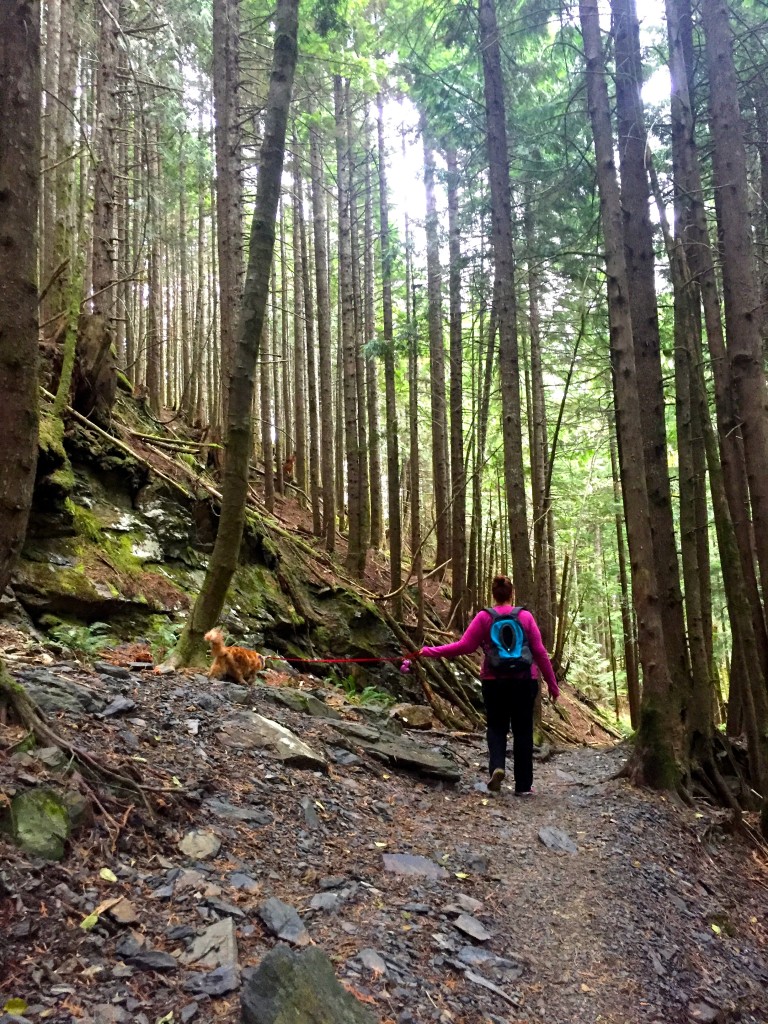 We knew the hike would be about 4.5 miles and just over 1,000 feet elevation gain, so nothing too difficult. And we got lucky enough that the weather stayed on our side. It ended up being even better than we thought, but when have the North Cascades ever disappointed?
My mom and nephew were absolute troopers for the hike. There was some huffing and puffing and a few pauses, but Mason had never been on a hike like that before and it was definitely in the top most difficult for my mom. They kicked serious ass.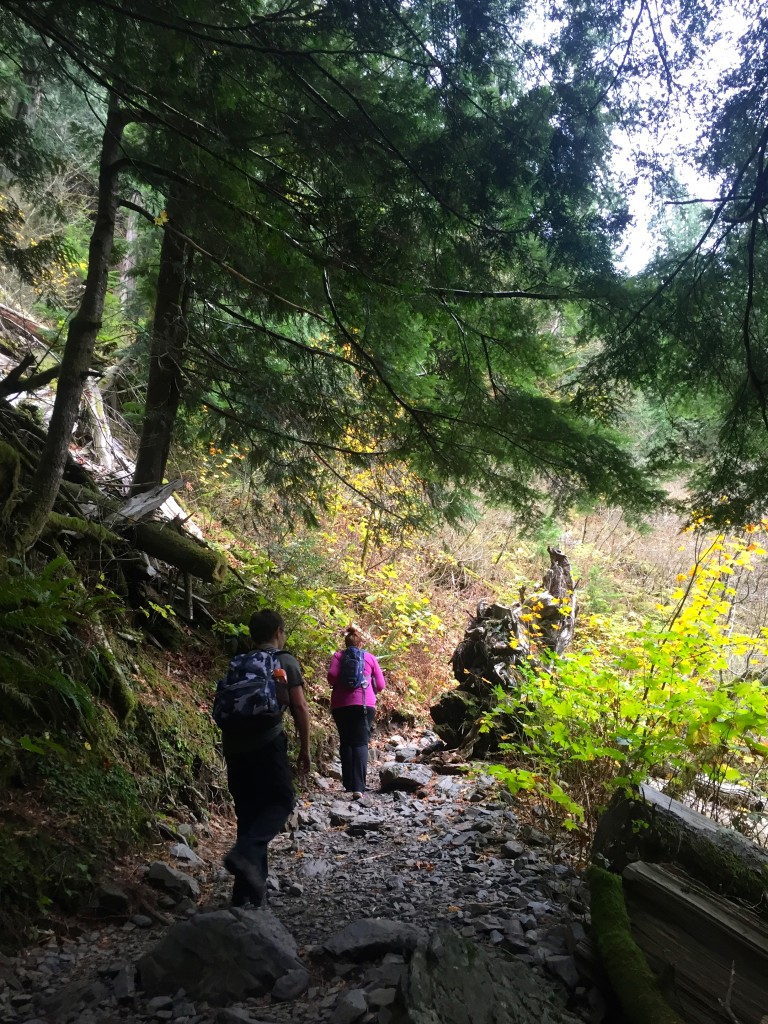 We were supposed to be at the soccer game at 1:30pm, but by about 12pm we weren't even up to the lake yet. We debated turning back. Mason cheered us on and we decided it was disappoint one nephew or the other, and we were already on the mountain.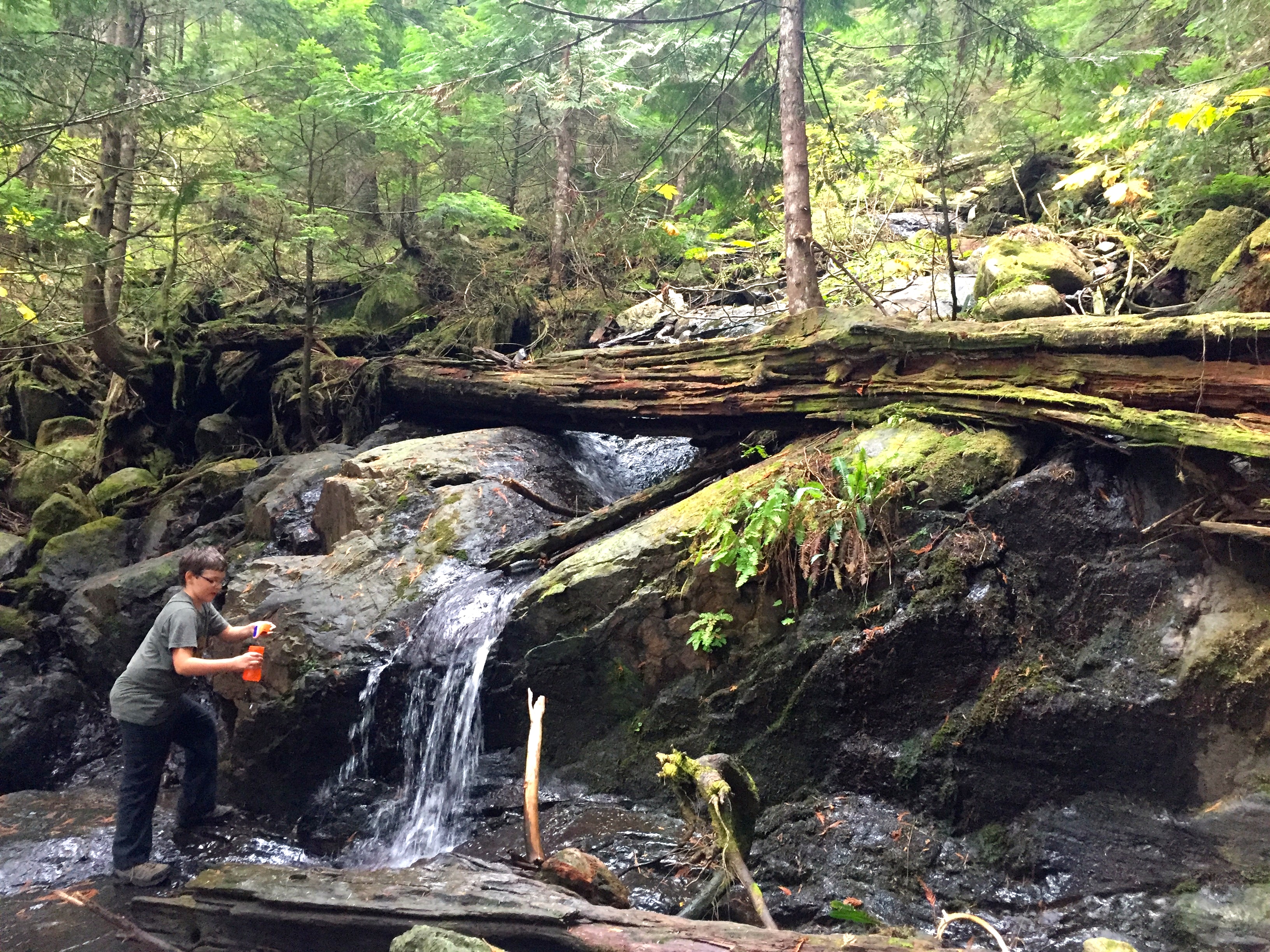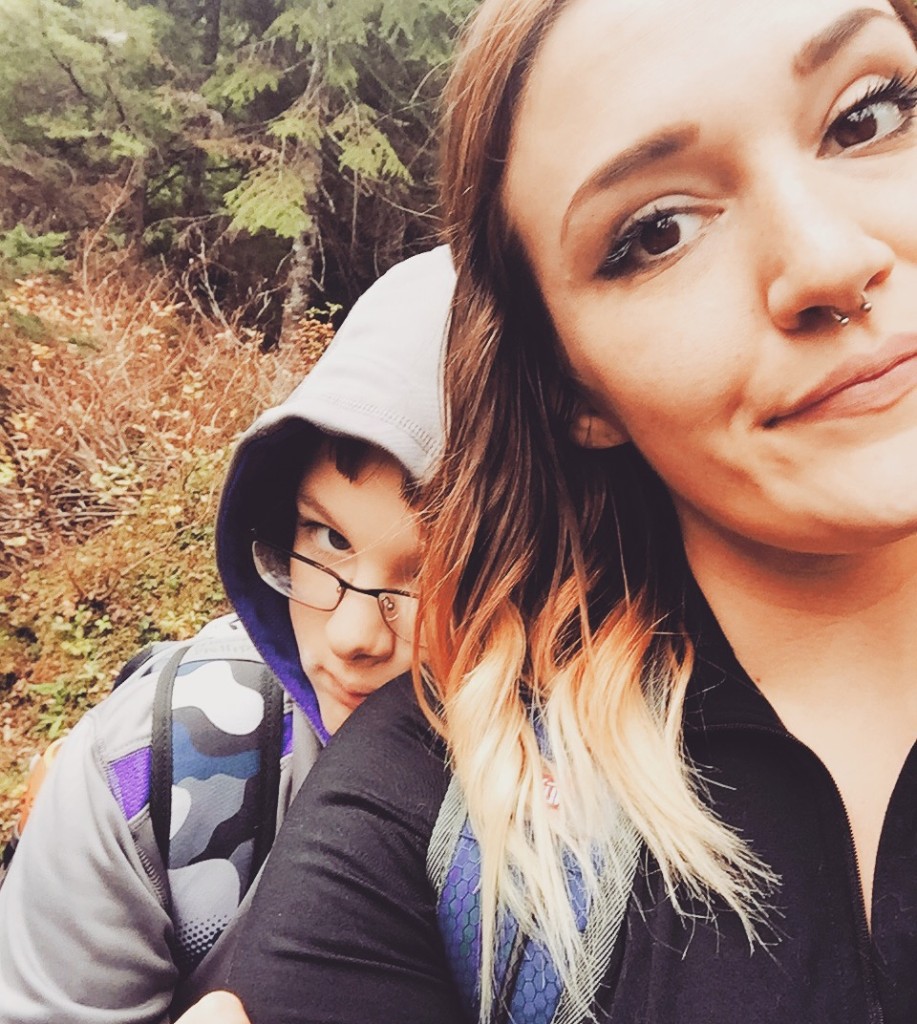 We sat for a while at the lake and snacked and regained some energy. Mason even lost a tooth.
It is always fulfilling when there is an end goal or destination. We all know the way back down is easier, but hauling yourself up the mountain, regardless of how far or how steep, is always a little more enjoyable when you get this at the top.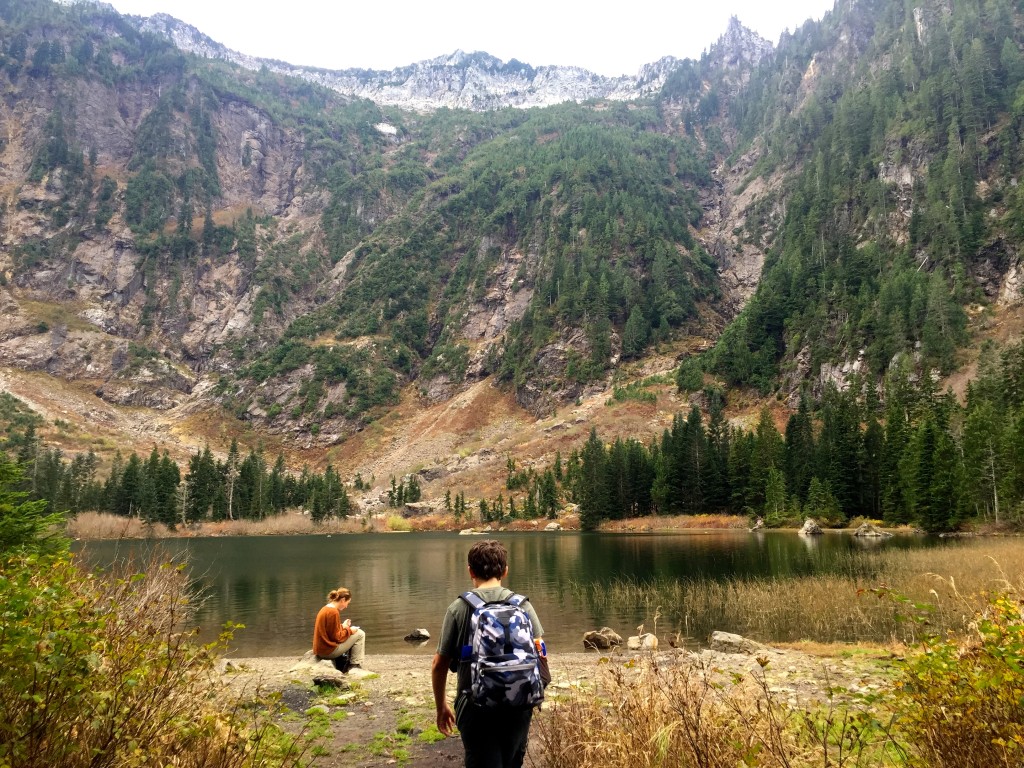 Cooper hiked about halfway up the trail. When a dog was near we would scoop him back up into his backpack just to be on the safe side. He liked to lead the way, so whichever one of us happened to be in front took the cat.
Everyone laughed and said it was the first time they had ever seen a cat on a hike. Three of them even took his picture.
Too bad none of them were there to see this…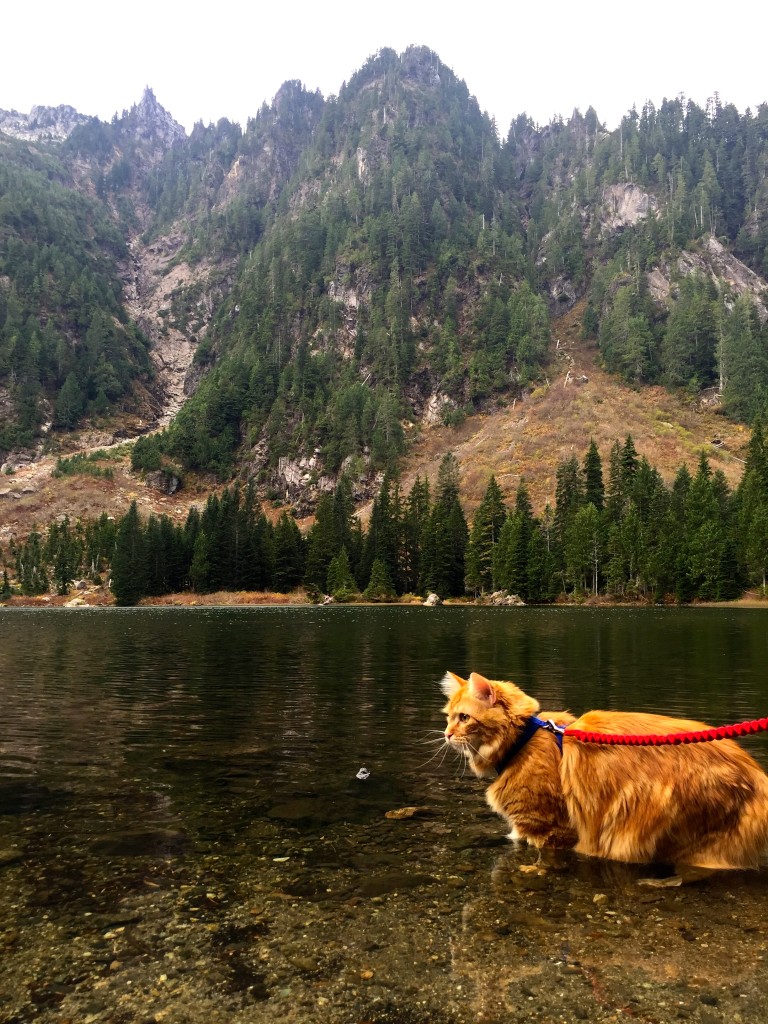 He got IN THE LAKE. On his own. Twice.
It turns out he is quite the adventurer. About halfway down he was tired and cold so we wrapped him in my vest. He promptly passed out in his backpack. And the whole way home. Needless to say, we missed the soccer game. But I got to spend half of the day outside with my family. We are actually looking forward to coming back here in the spring.
If I had my way I would get outside every weekend. Unfortunately, the Pacific Northwest weather does not always allow it. At least not if I want to stay semi-dry. And I have not yet surrendered to the idea of hiking in a downpour.
Maybe next year.