We decided to make a day trip through The Catlins to the bottom of the country. Pro Tip: you need more than a day.
The Southern Scenic Route includes a good portion of Southland. The whole route will take you all the way out to Te Anau and Milford Sound, eventually ending in Dunedin, or all the way back to Queenstown. We were only taking it from Dunedin to Invercargill and back.
Before we even made it an hour into the trip, we made a quick pit stop at Toko Mouth and I managed to snap this photo.

If you were curious about New Zealand weather, this is the epitome. It can be dull and gray but as soon as that sun comes out, the entire landscape absolutely transforms. I still can't believe I got this in one photo.
The first true stop was Nugget Point, a place that wasn't even on our initial itinerary.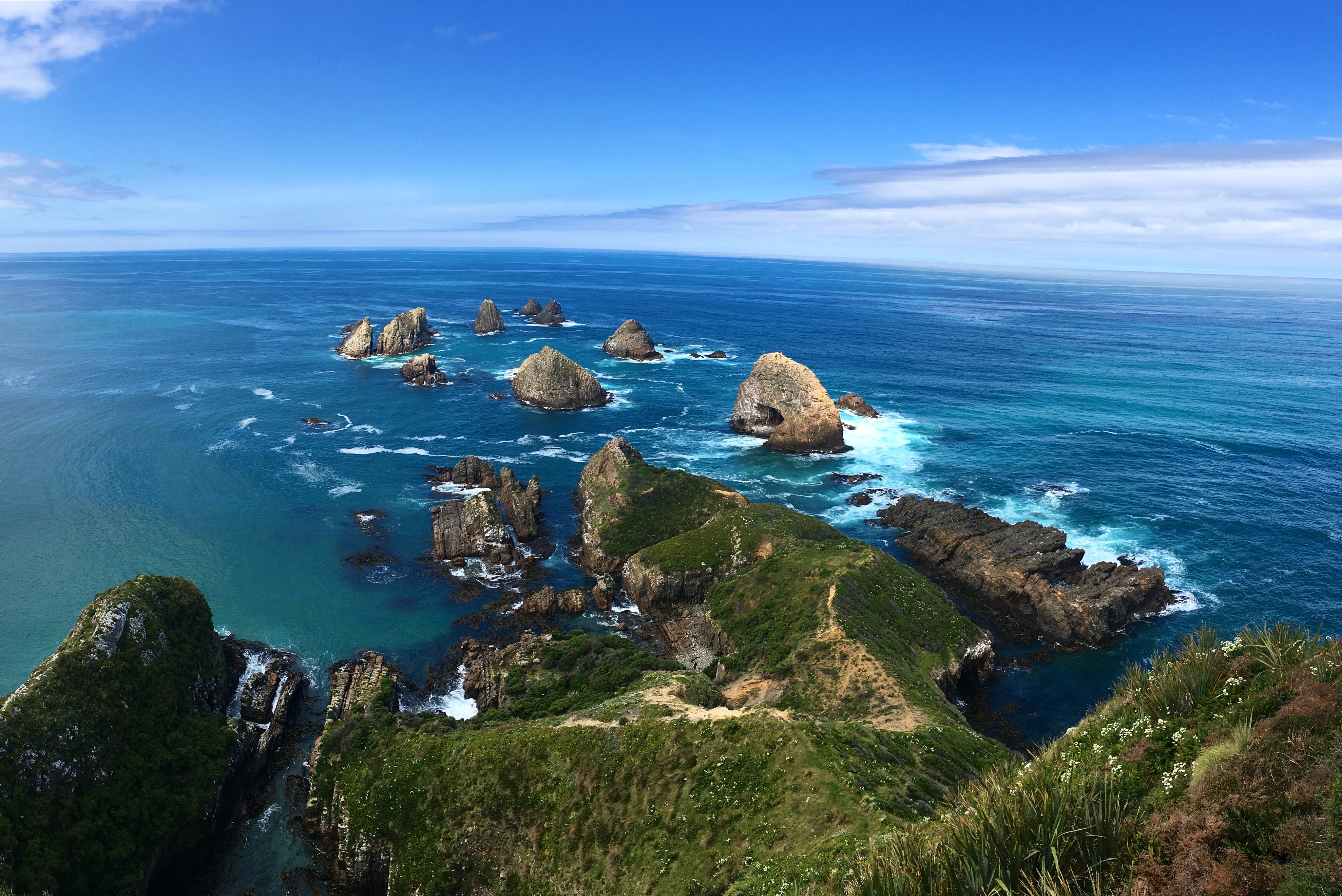 It's only a short 15 min walk from the carpark to the lighthouse, and absolutely magical. If you're feeling very sure of yourself, you can summit the hill alongside the trail for overhead views, but it's rather dangerous. Just stick to the path and you'll get views of both bays and the 'nuggets' which are large rock formations off the end of the coast beneath the lighthouse. Keep a close eye out for seals sunbathing on the shoreline.
We went offloading a bit on a whim to check out Purakaunui Falls, and then made it all the way to Papatowai Bay. If you decide to make camp here, don't be surprised to find a handful of sheep loitering outside your tent.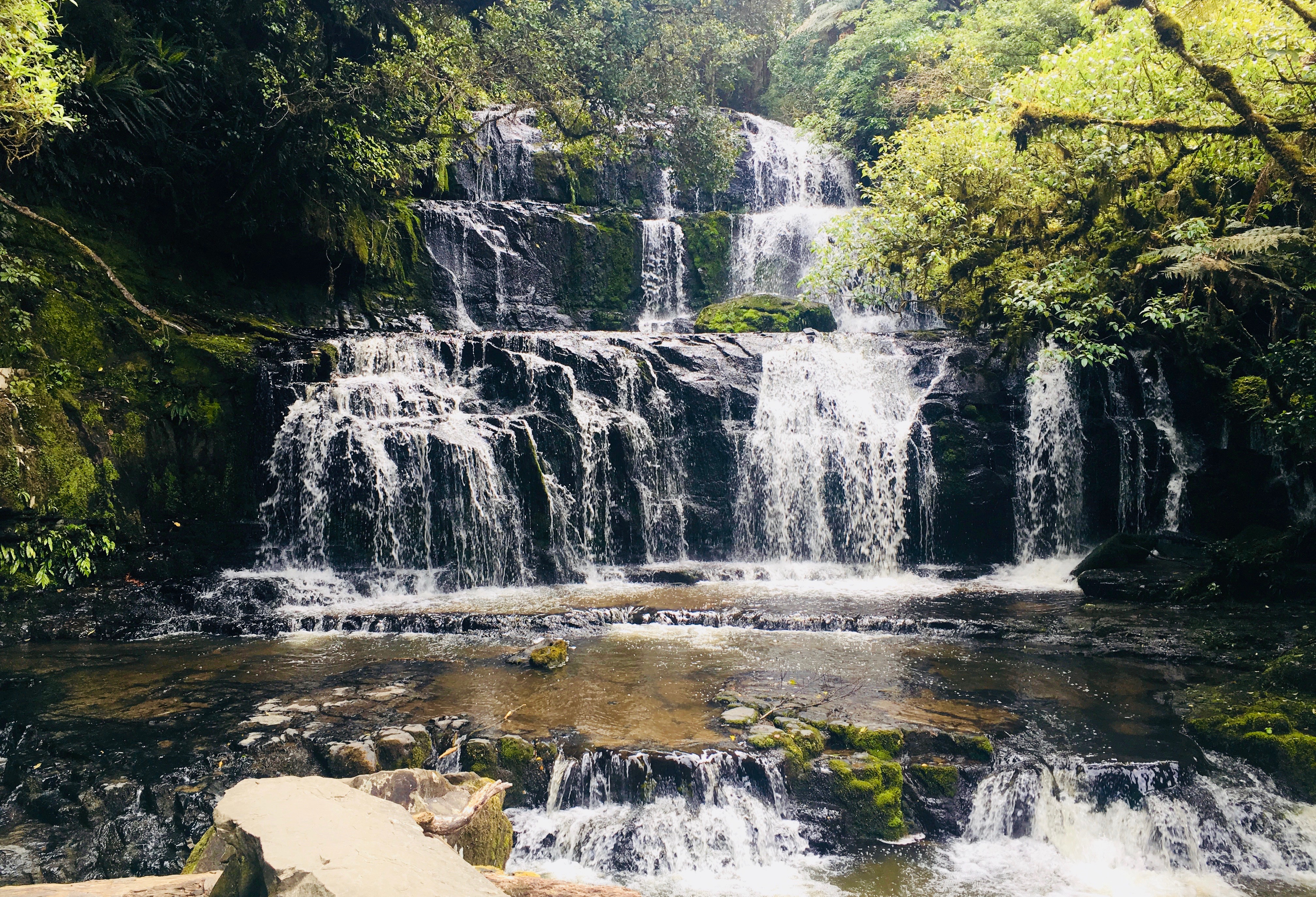 Our final full stop before Invercargill was Curio Bay. This is one of those places you could sit for hours upon hours and still feel unable to take it all in. On one side there are massive cliffs and a petrified forest. On the other side there is a pristine sandy shoreline. The sun was shining but the wind was frigid, so make sure to pack some layers.

We spent the night in Invercargill and attempted to find a place to have a few drinks. People are not lying when they say there is nothing to do here. I hate saying that about a place, but wow. There was one Irish bar open, and that was it. Unless you're heading to Stewart Island, spend the night somewhere in the Catlins instead of in town.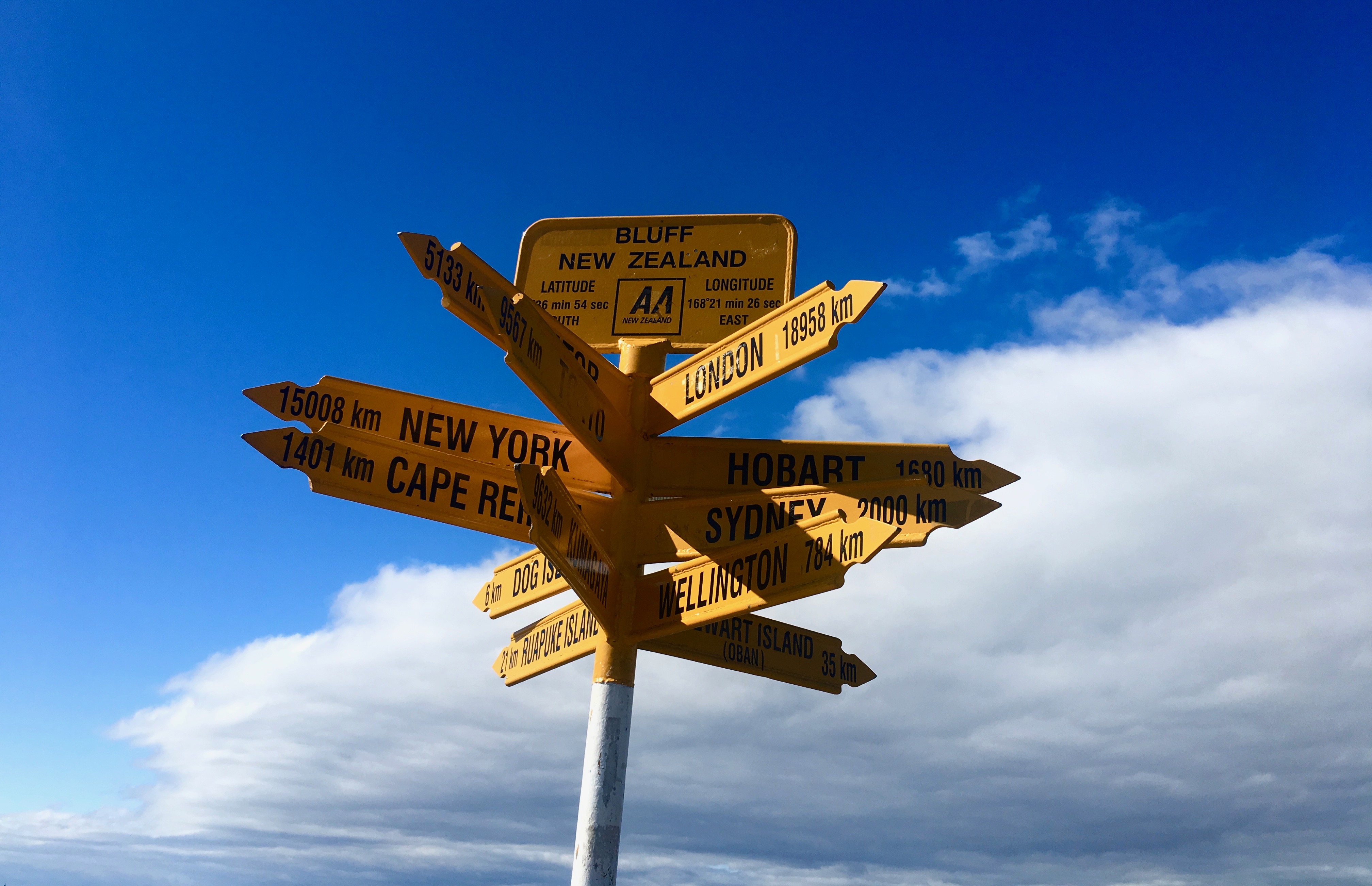 In the morning, we popped down to the viewpoint at Bluff. Without much else to do in the area, we made our way back towards Dunedin via the inland route through Gore. I'm sure there are plenty of stops to make on this trek, but we didn't seem to find them.
Here are just few things we missed during our short trek: 
Demolition World (we completely spaced it)
Gypsy Theatre (closed on Wednesdays)
Slope Point (road closed)
Sea Caves (only accessible for 3 hours at low tide)
And loads of waterfalls and other viewpoints along the way.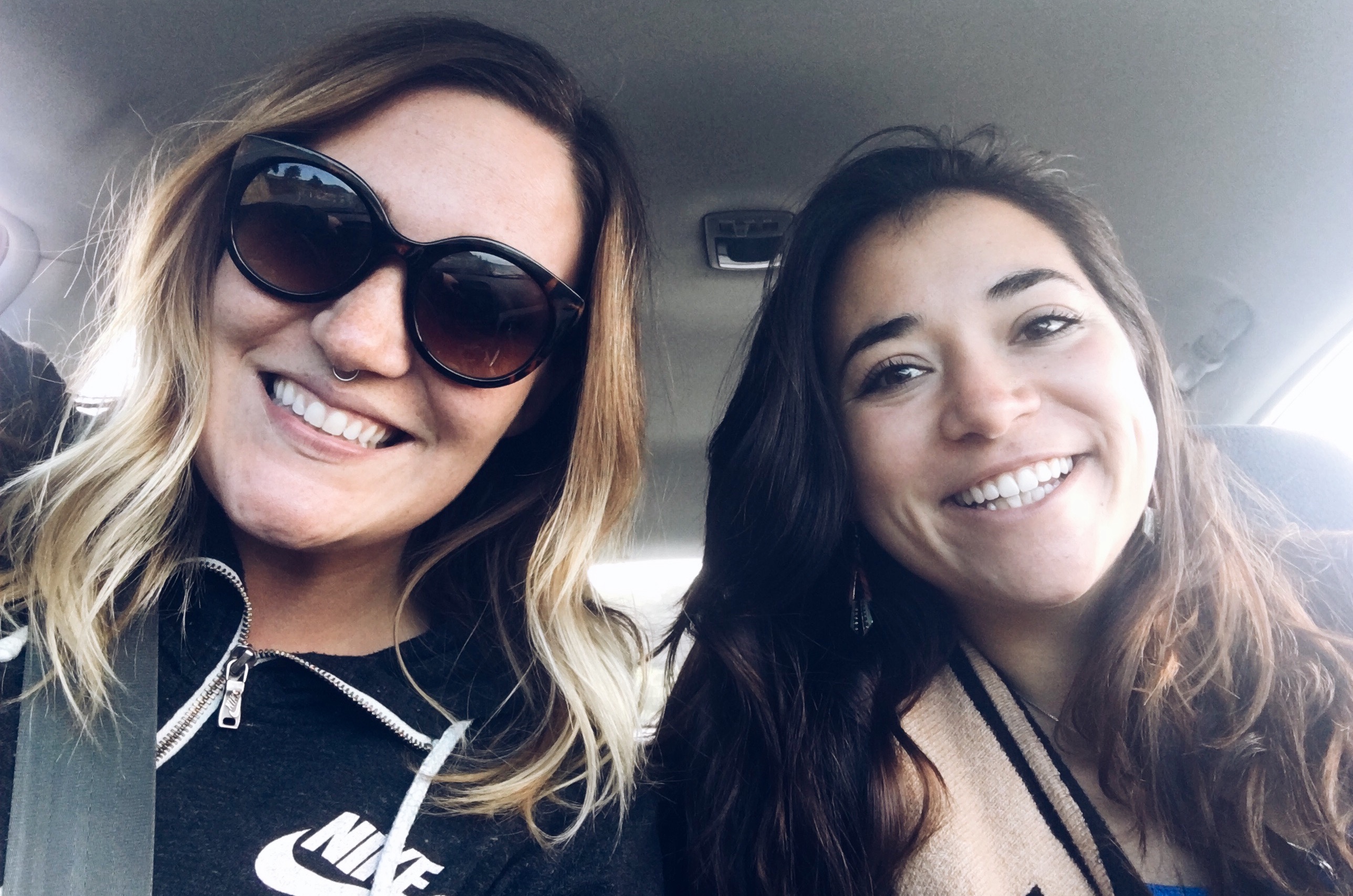 We only spent the better part of one day in the Catlins and feel like we barely scratched the surface. Spend at least 2 -3 days exploring this part of the country, but make sure to do it during the warmer months, because the cold wind is relentless.
Had we known what we know now, we would have planned for a few more days. And you should too.