We were supposed to be going on a full day hike that included sunshine, the lake, a big group of friends and a few beers. But of course, plans change and people get busy and I get injured. Stupid ankle.
Hike: Lester Ghost Town
Mileage: 7.5 miles roundtrip
Elevation: 300 ft
I had done a little research about some easier trails and came across Lester Ghost Town on WTA It looked easy enough and I like creepy stuff. Its out in Snoqualmie, off exit 62 from I-90. But then when you get off the exit, you have to drive more than 13 miles up an old dirt and gravel logging road to get to the entrance. Luckily, my little Nissan was a trooper and made it up (slowly) without any issues.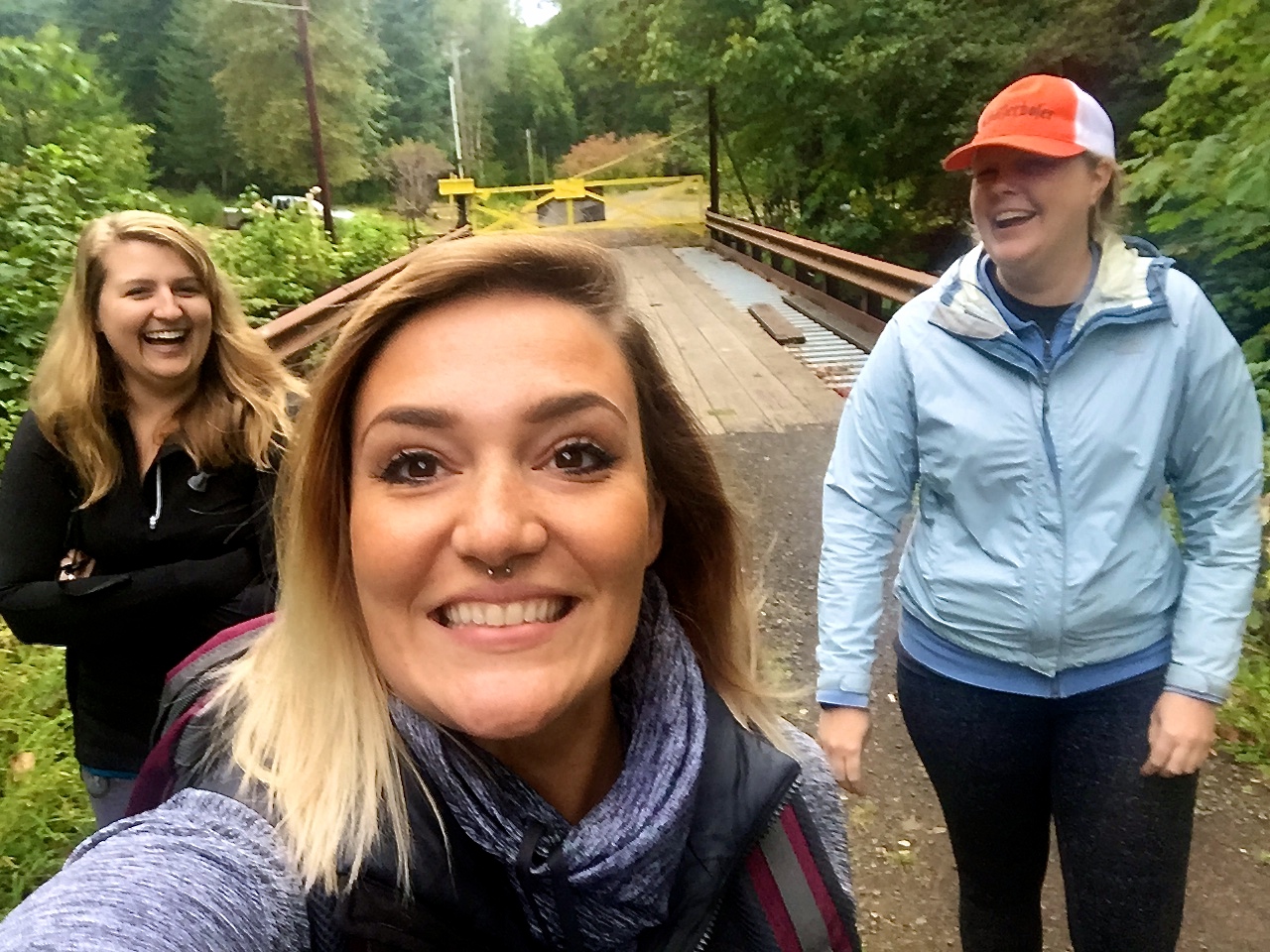 The road up there give you some beautiful views of the surrounding areas and we only encountered 2 other cars on the way up. We parked at the yellow gate and noticed a 2 men just getting off the trail. They were in full camo with rifles. Hunting season is here. But we stepped through the gate entrance and headed out anyway.
Less than a mile into the trail, a very large gold truck comes driving up the trail. Odd. But he pulls up beside us and it turns out he is one of the Inspectors that works the area. They like to keep track of who is going in and out of the trails and make sure people have their hunting permits if need be. They also do water testing and overall surveillance of some 200 square miles of the Tacoma Watershed. He told us a few stories and told us to keep an eye out for a goat that roams the hills above the old town and to keep in mind that the train track were active. Nice guy.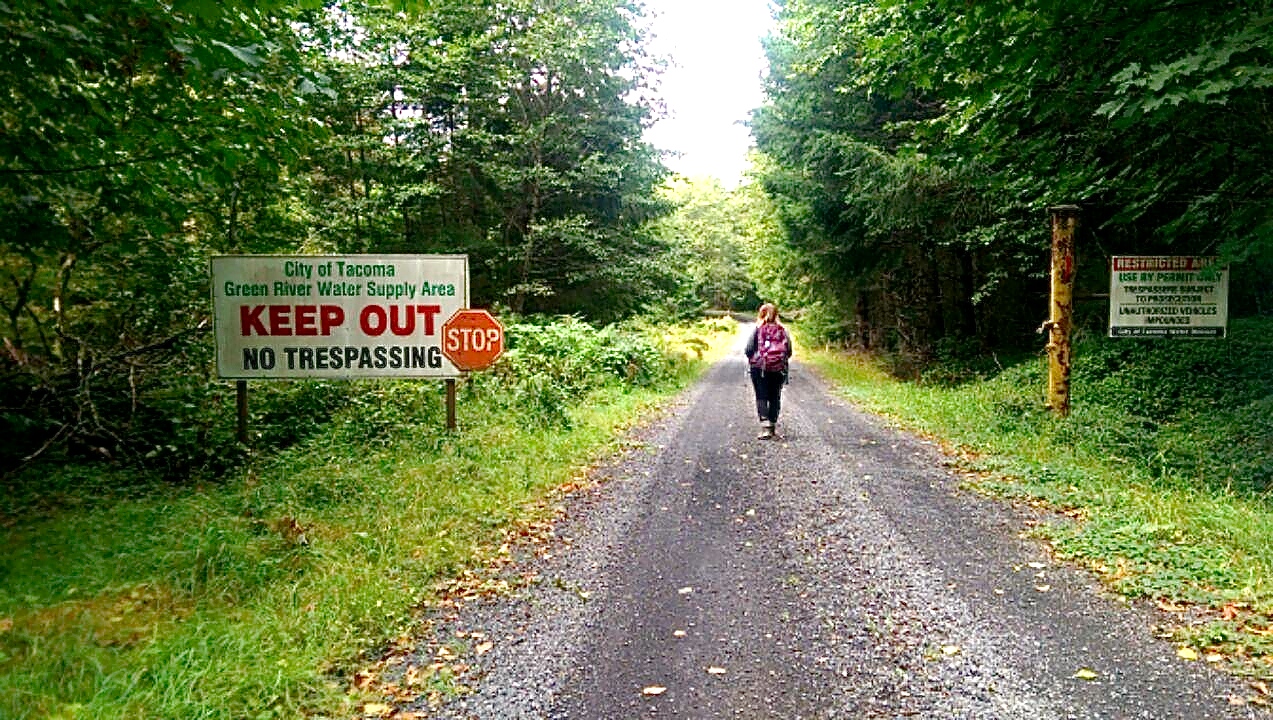 We headed towards to town once more. Let's be clear, this is just basically a nature walk, not really a hike. But it was great none the less. The inspector had given us a heads up about big Keep Out signs and that we should definitely pay attention to them. Of course I had to walk a few paces past the sign, just because.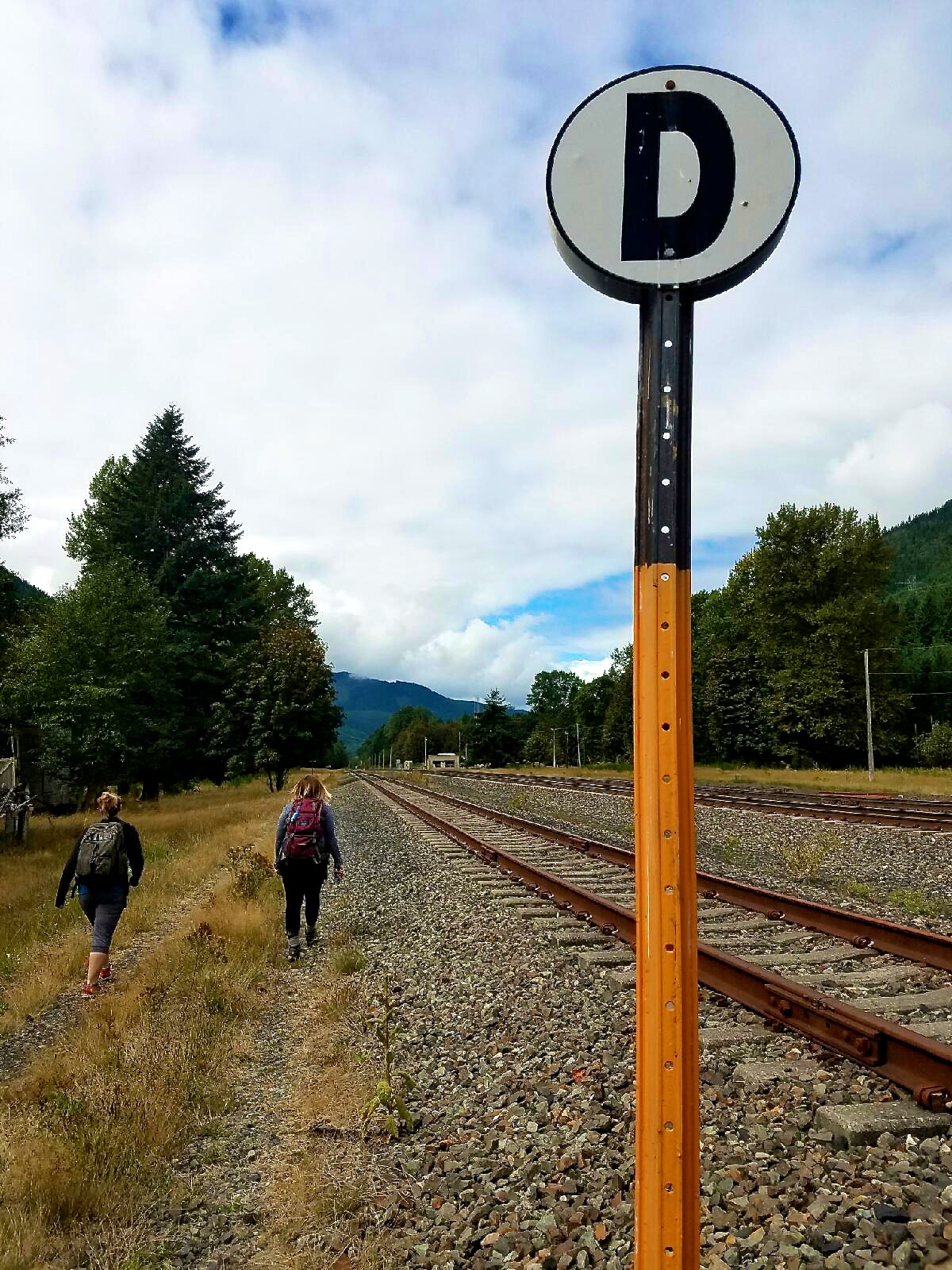 We crossed the train tracks and came upon a few old buildings on the left. We explored the small cluster of newer power buildings alongside the Lester town sign. Then we made our way over to the remaining houses and out buildings.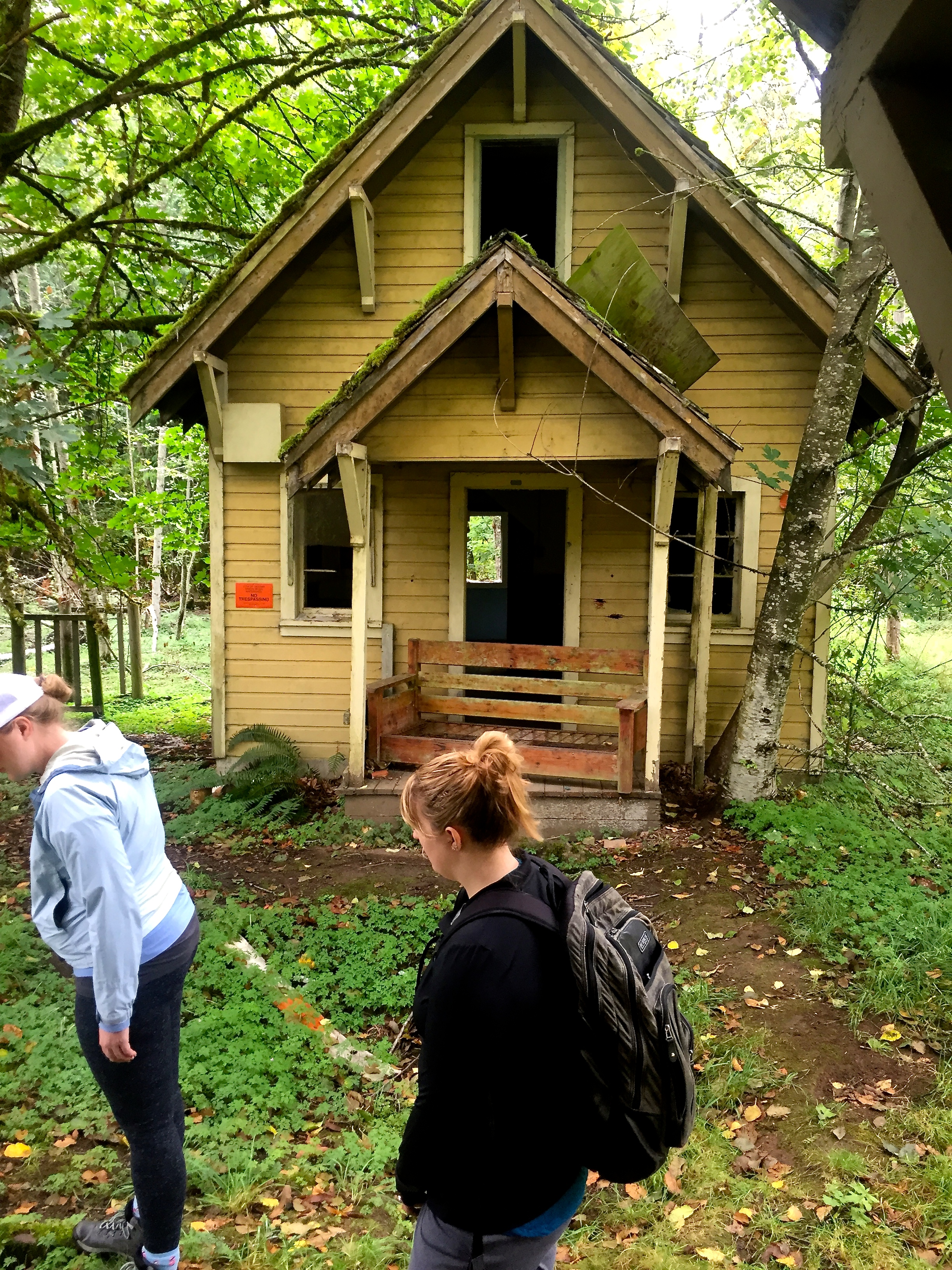 Two houses, an small storage building and a larger barn style building remain. I guess there are remnant of other buildings elsewhere past the Keep Out signs, but they have been mostly demolished. There was a little vandalism but not as much as I was expecting.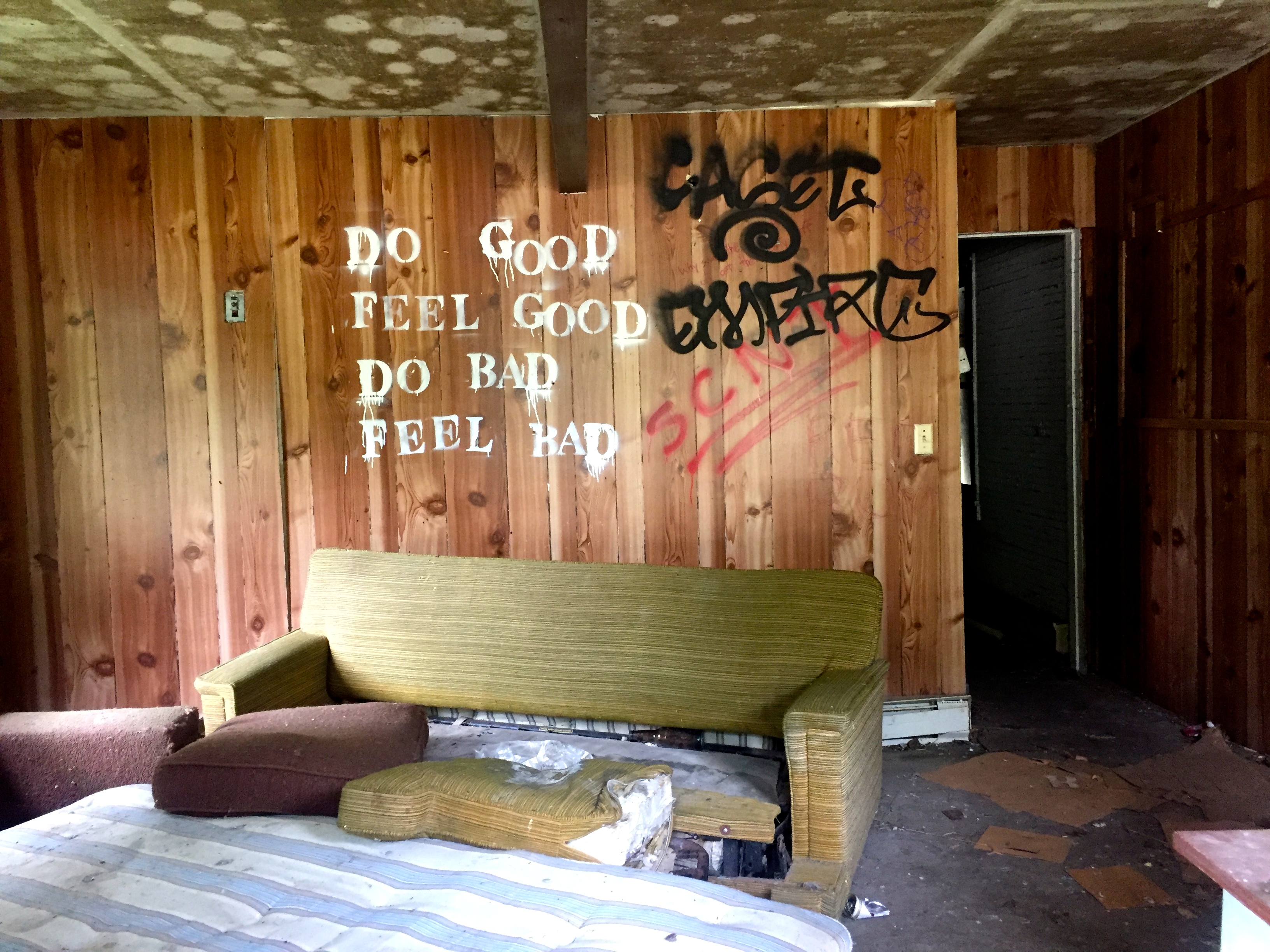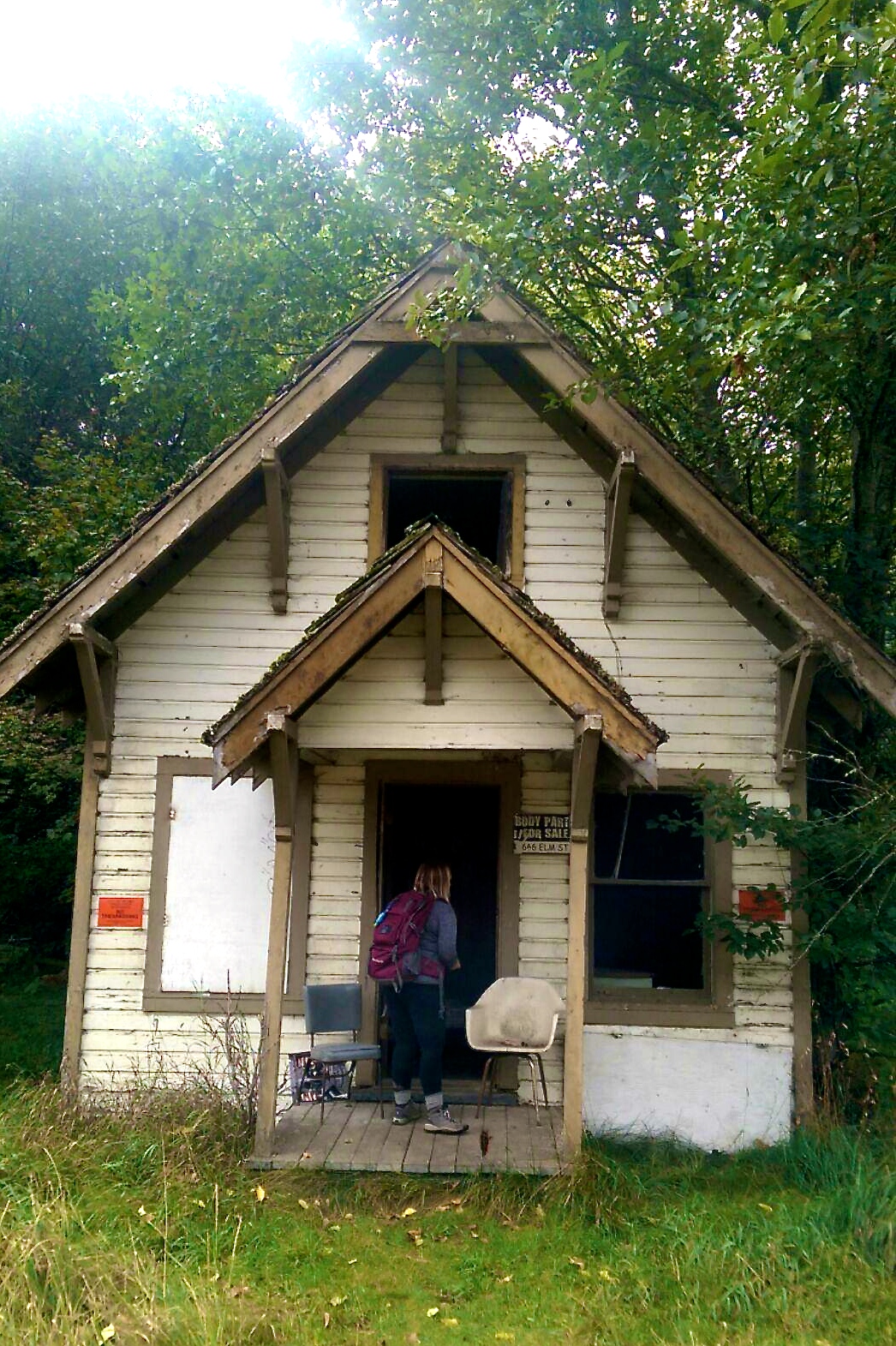 We explored the 2 houses, both of which had an upstairs. I am trying to conquer my fears and not be a little chicken shit so I headed up. By up, I mean just enough stairs to get me a view of the above and the ability to snap a photo. Baby steps.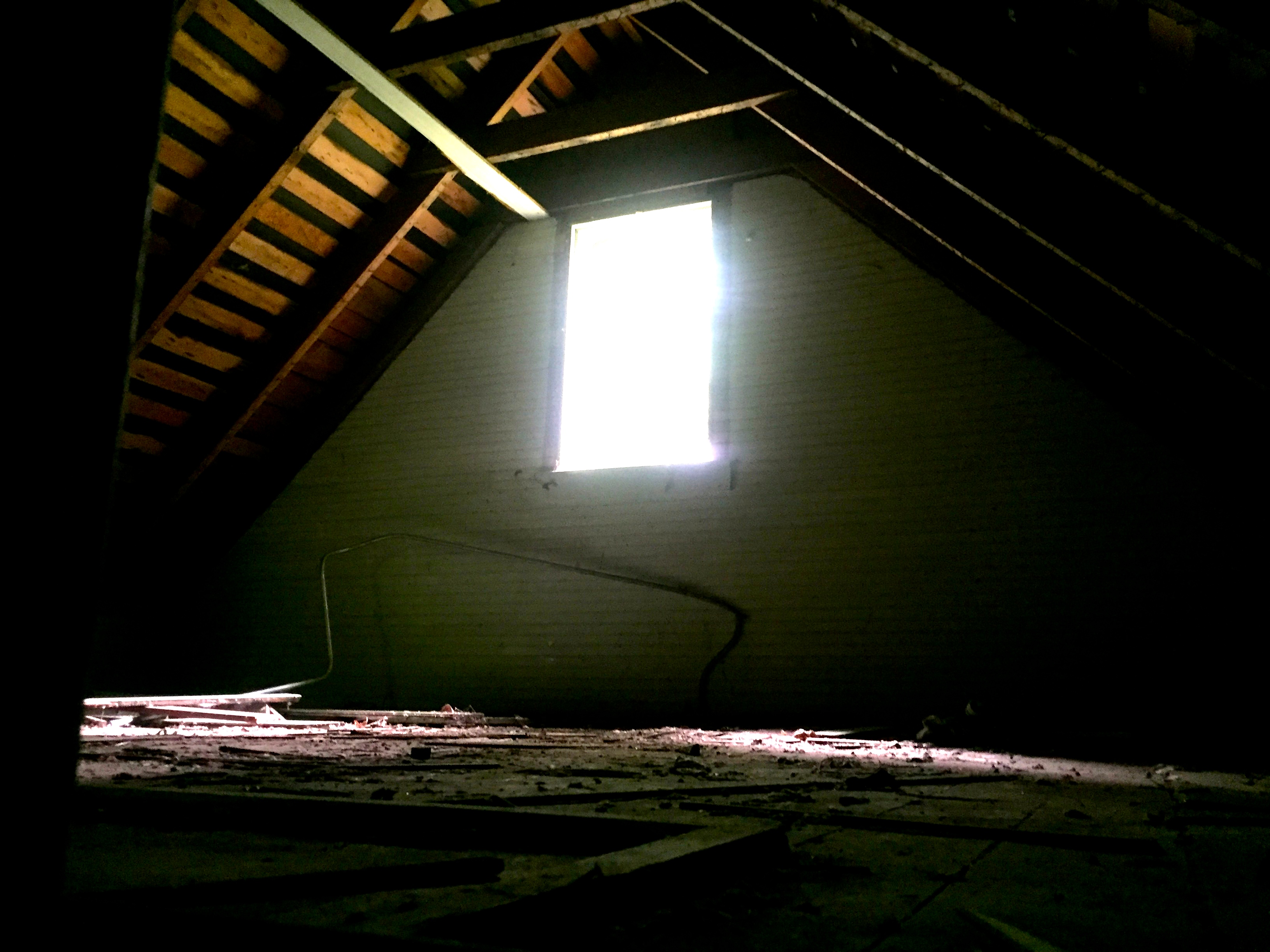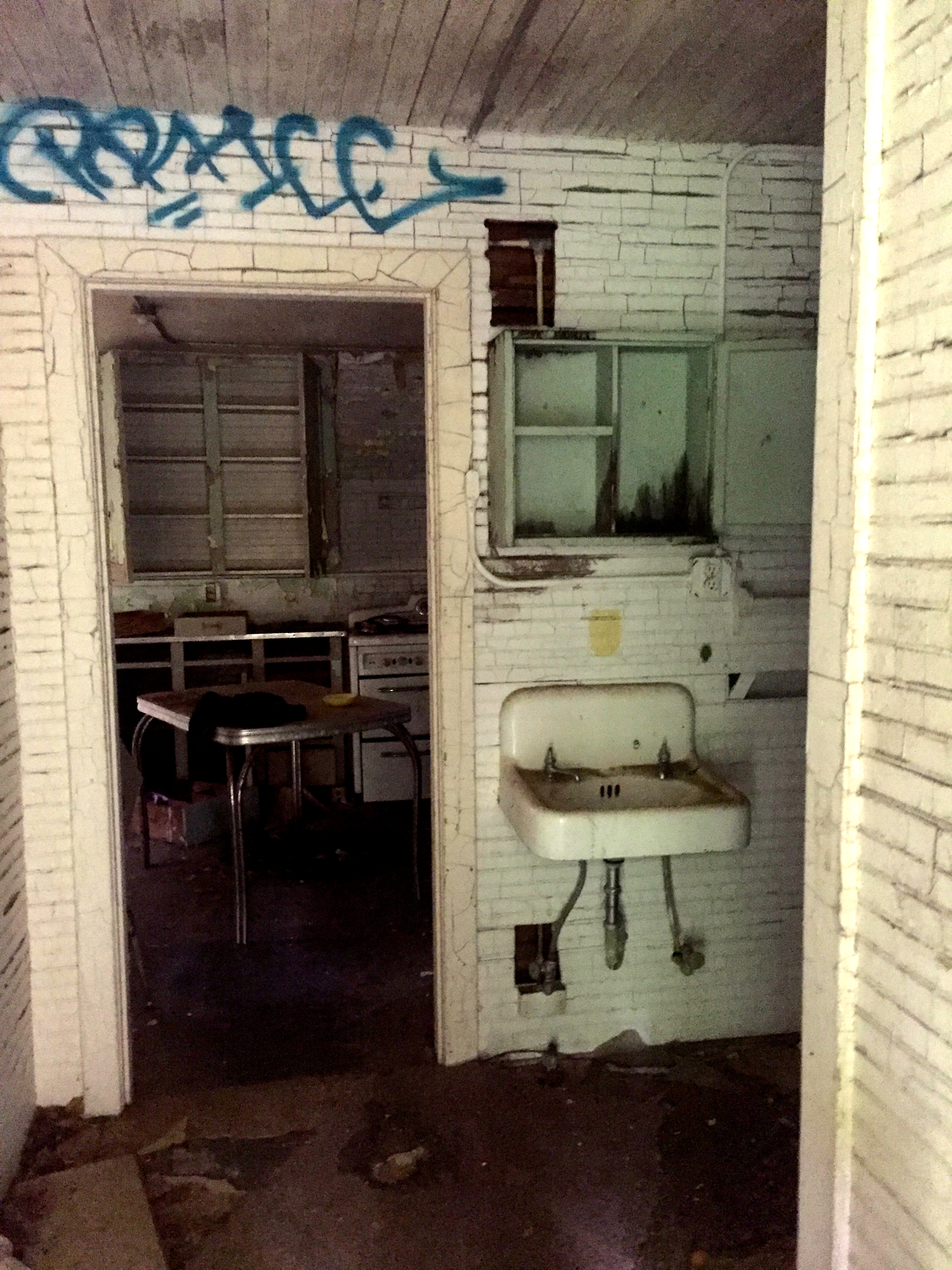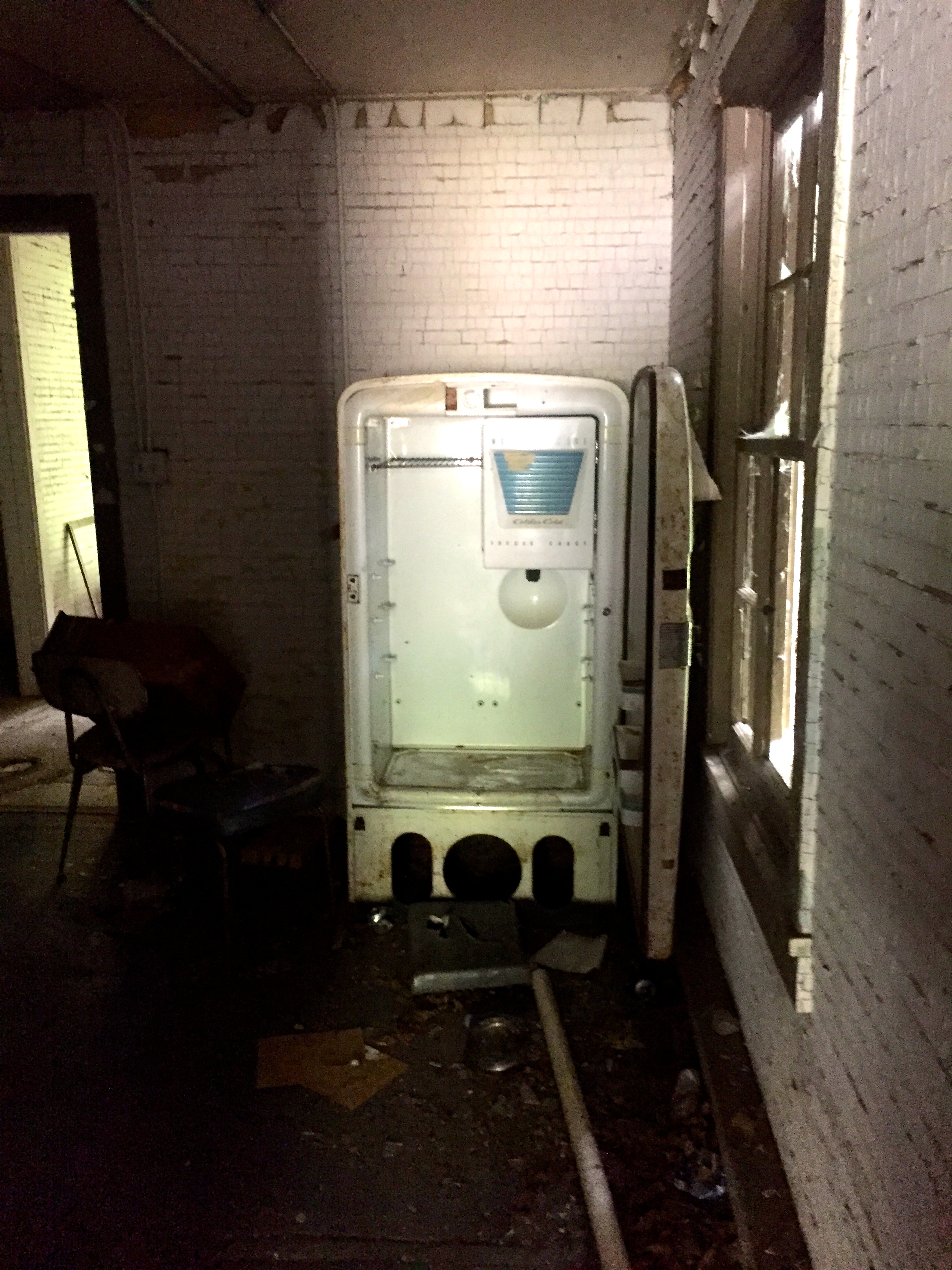 For some reason the kitchen in one of the houses was super creepy. It was in the very center of the building, with no windows so no natural light coming in except from the hallways on either side. I had to build up the courage, but managed to pull myself together enough to open up the fridge. There was nothing in there of course.
We cruised around the barn/storage building for a while before deciding to head back to the main trail.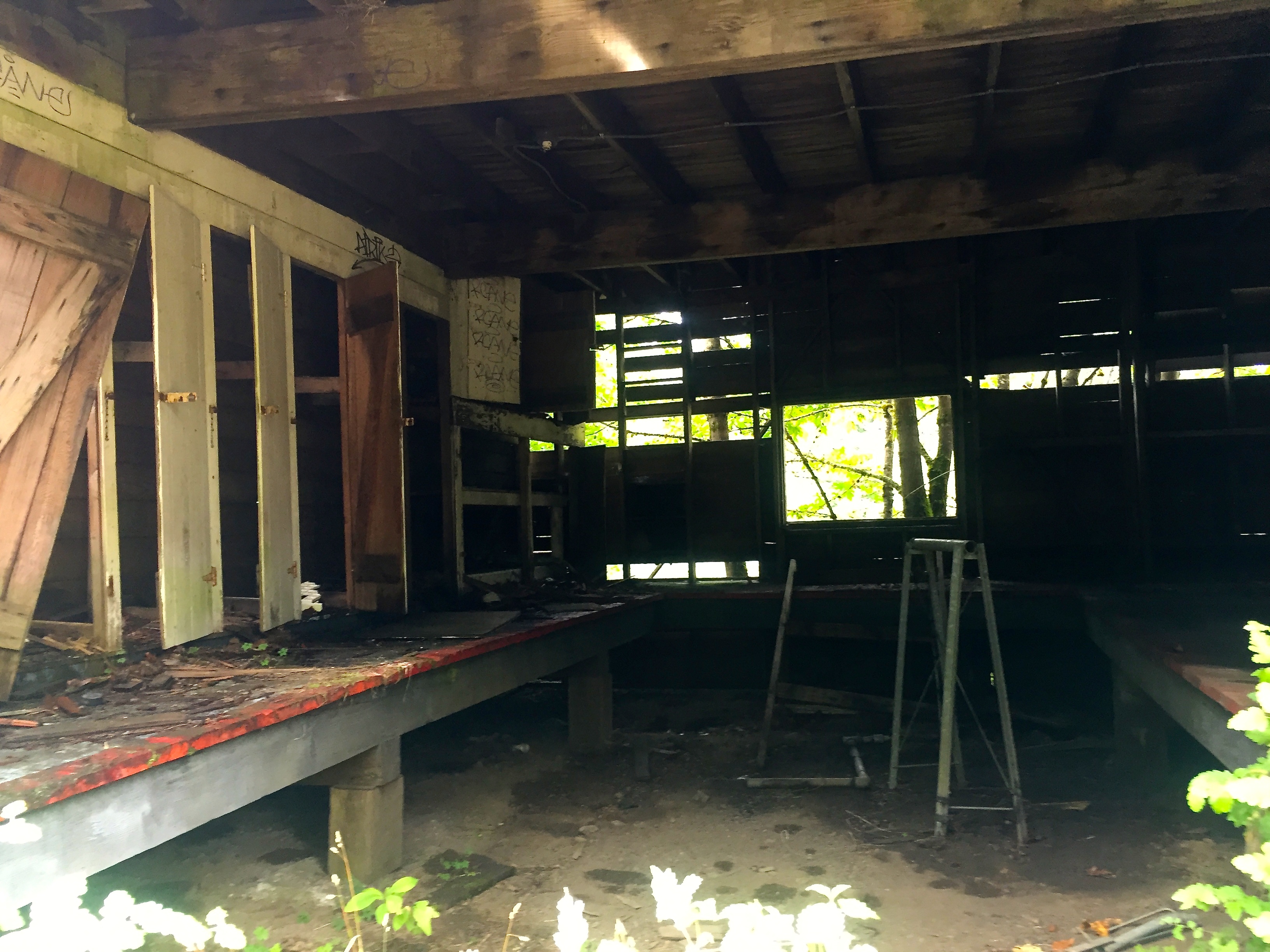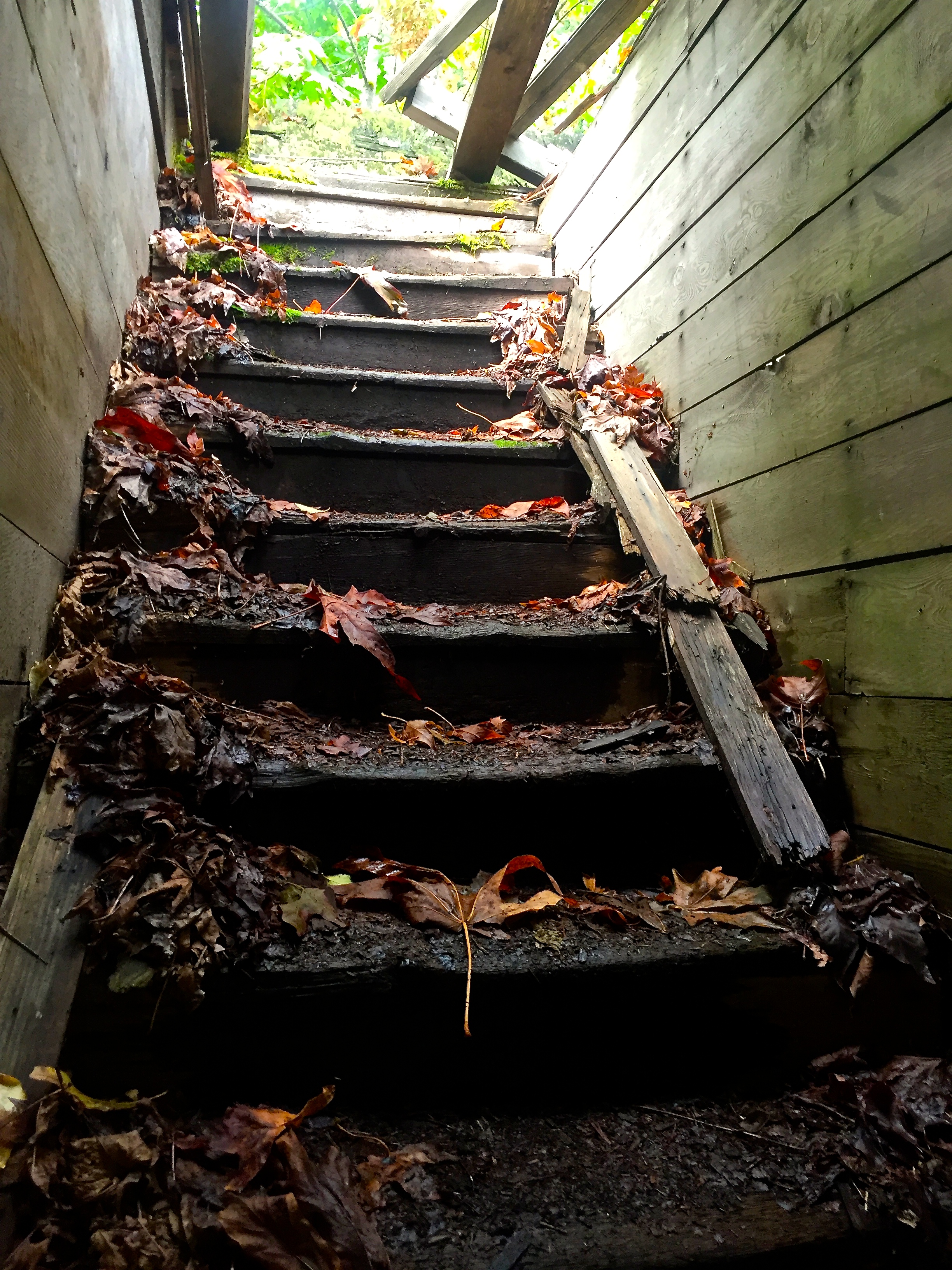 On our way back to the car, we ran into the inspector again. We talked to him about the town and everything we saw. He told us that the people who used to live there recently had a reunion. He got to hear awesome stories about the town how close everyone was before the town was shut down. Something to do with the dam being put in and expansion of other railways. We learned about how long he had worked in the area and how much he genuinely loved what he did. He said there was no place he would rather be that out there in the woods.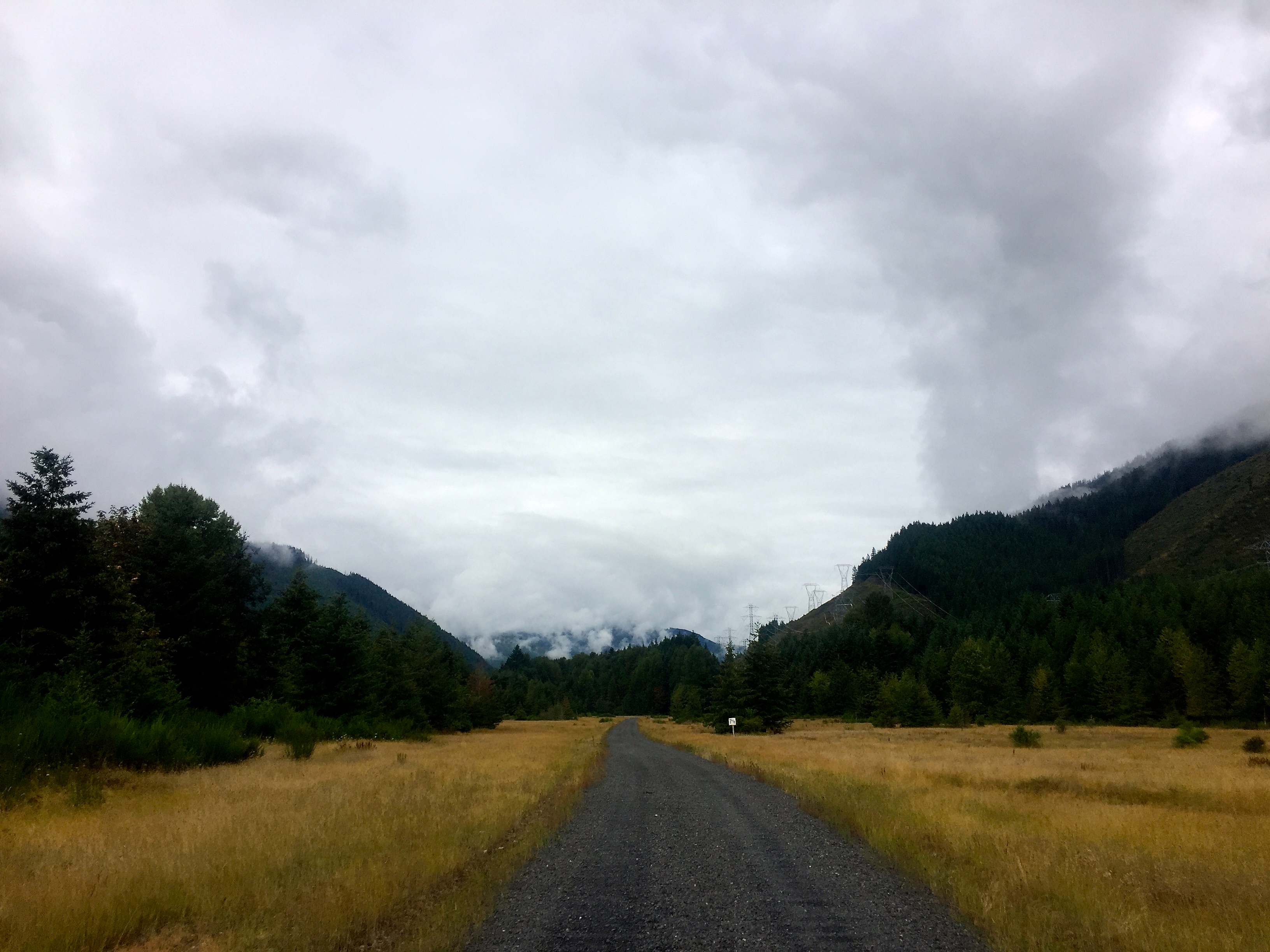 The sun tried to peek out for the walk back. We got to the car and headed back down that long and winding road.
Then promptly rehydrated with margaritas in North Bend.