I've never been one to take things slowly. My move to Auckland has been no different. I mean, no sense in wasting time.
Within a week of arriving, I decided to join some Meetup groups. I only knew one person in the whole country, so I figured it was going to be a decent way to meet some new people and have the opportunity to see the sights. I quickly found a few groups that seemed like a good fit. One of those groups was Social Girls Auckland and on Sundays they do a walk and coffee event, weather permitting.
On this particular Sunday, they weren't doing just any walk, they were doing the 16km Auckland Coast to Coast walk.
I mean, of course that's the kind of thing I sign up for on a whim.
The Coast to Coast walk starts at the Waitematat Harbor in downtown Auckland and ends at Manukau Bay in Onehunga. You pass through areas shaped by centuries of Māori occupation and visit 5 volcanic sites.
It is actually part of the 3000km Te Araroa (The Long Pathway) that leads from the tip of the north island to the very bottom of the south island. I'll be trekking through more parts of this pathway over the next year.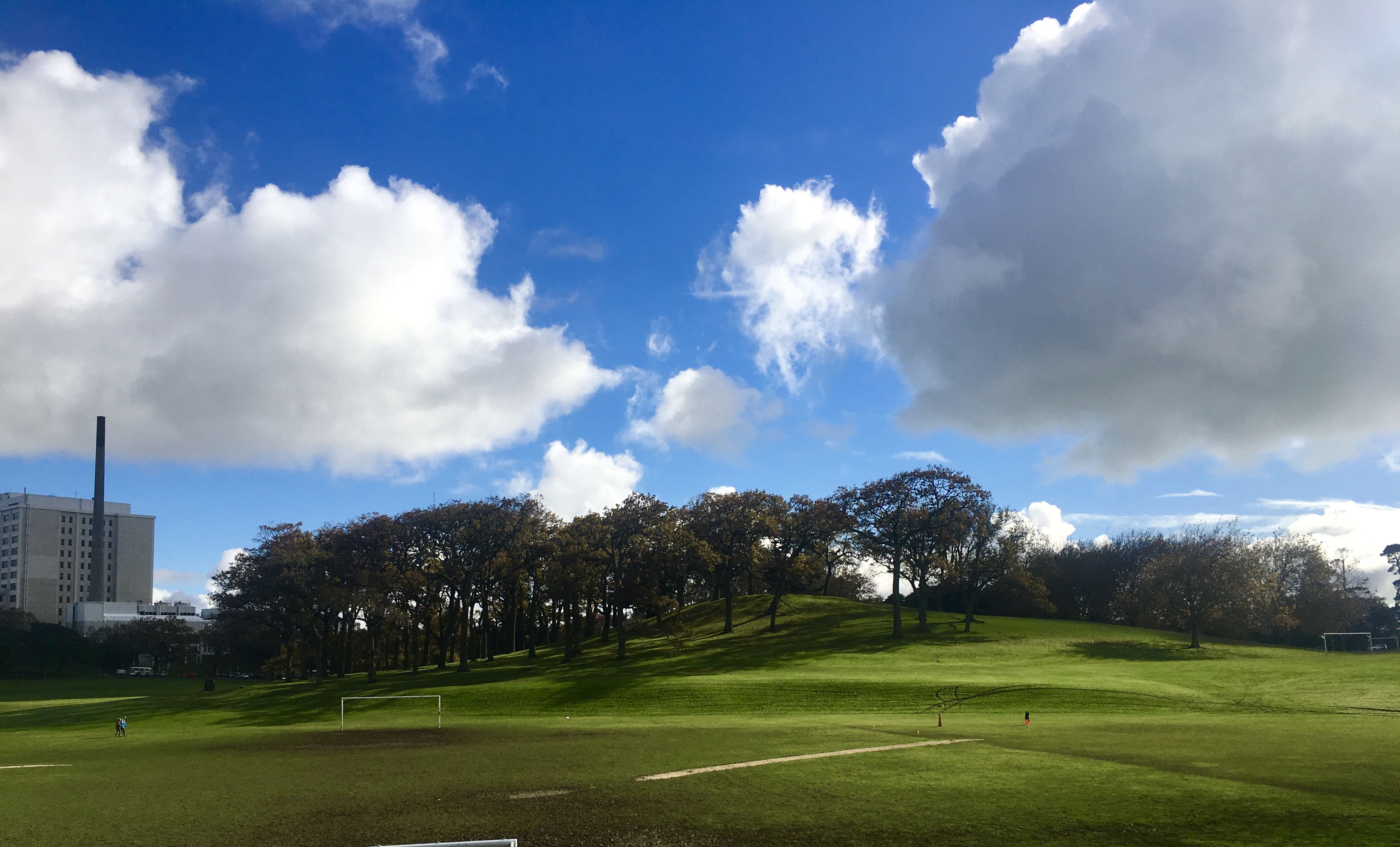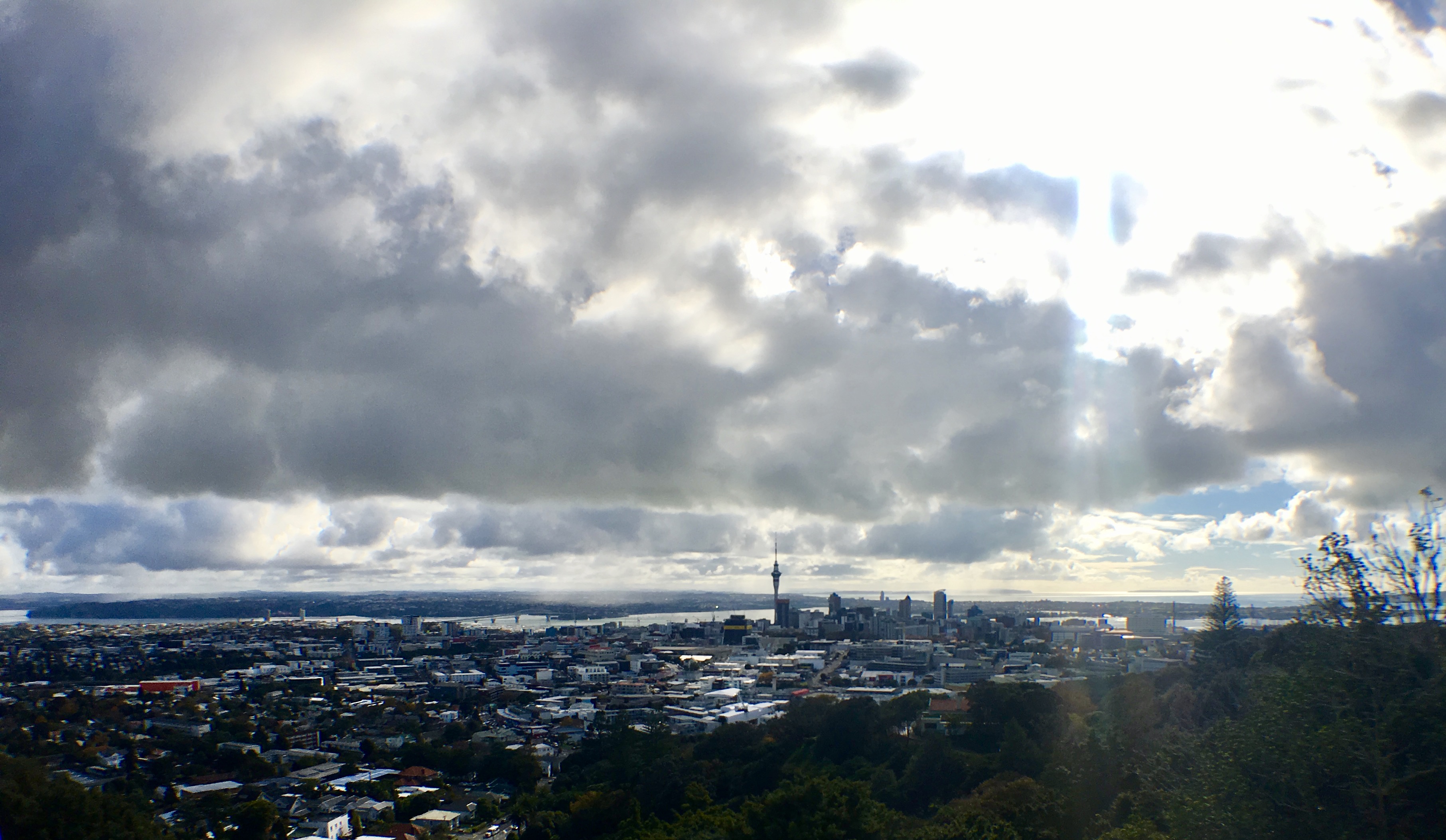 We met at 9:30am at the harbor and were greeted with a dozen or so friendly faces. Somehow, I even managed to convince Hannah to come with me. (I may have bribed her with the promise of coffee). No one really knew each other, which helps create a level environment for meeting new people. You're basically forced to make new friends. Which may sound harsh, but I promise you, it works.
We set off on foot through the city and started our journey.
The weather had originally called for rain, but we ended up getting an absolutely perfect partly cloudy day. Which is ideal because the route included Mount Eden, Cornwall Park and One Tree Hill; a few of the must-sees in the area. These also happens to be incredible viewpoints of the city.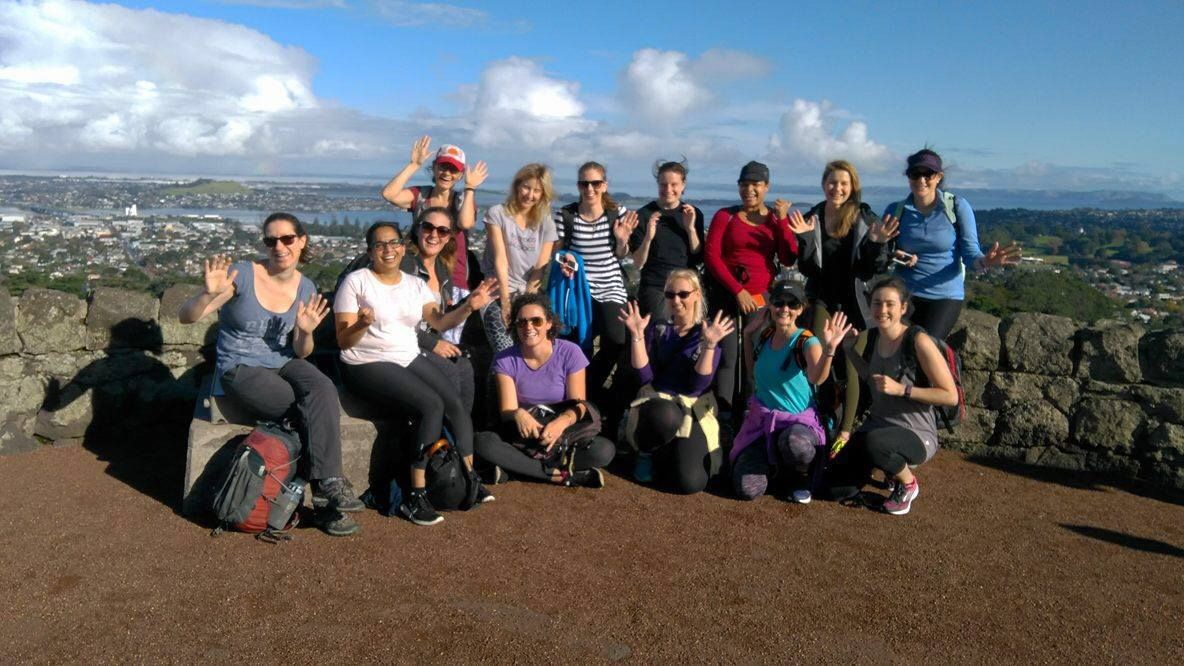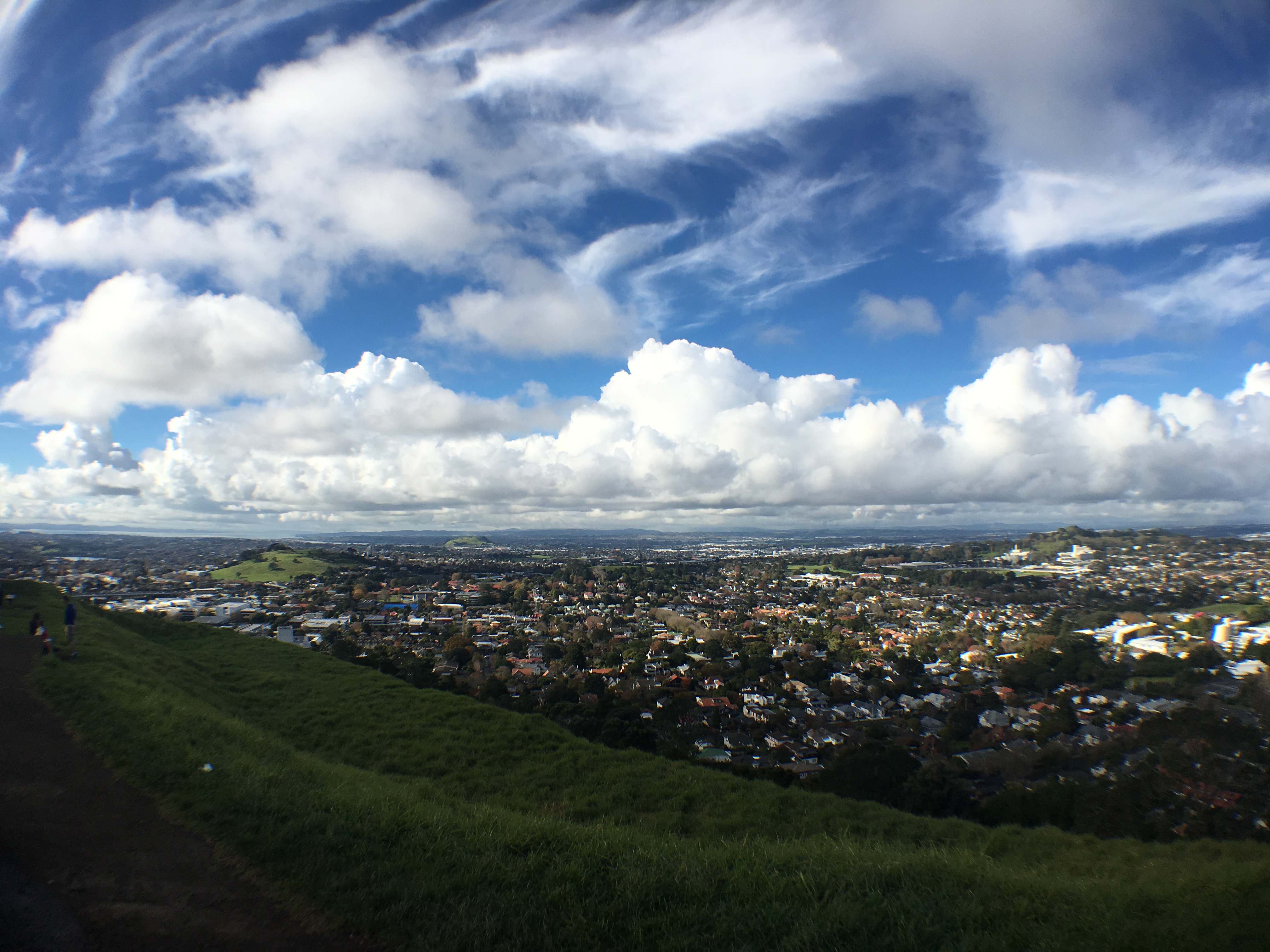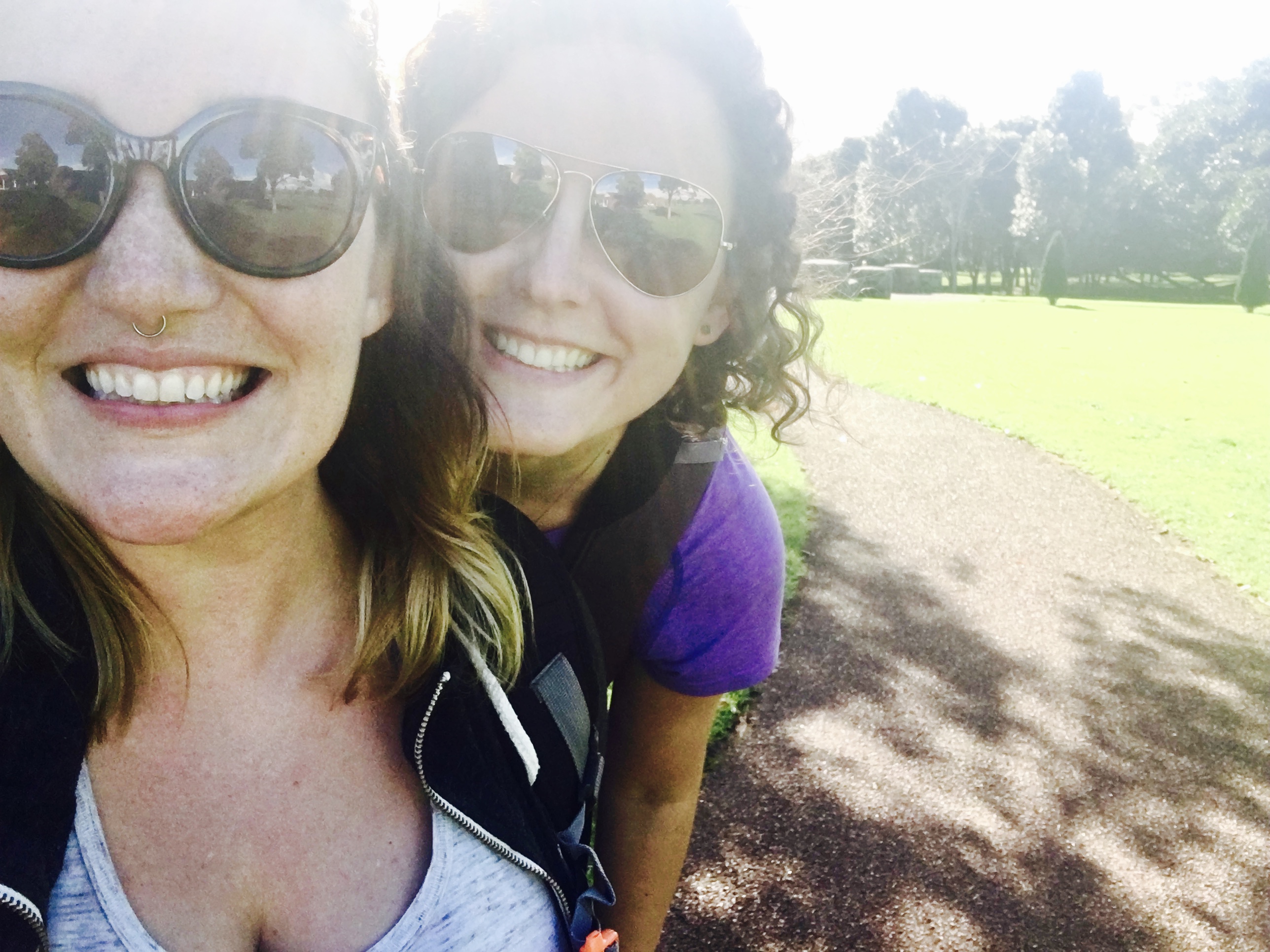 The most notable moment for me was towards the end. We were walking through Jellicoe Park and someone noticed a butterfly in the tree. But not just one butterfly; a hundred of them.
A hundred Monarch butterflies.
I couldn't believe it and I have never seen anything like it.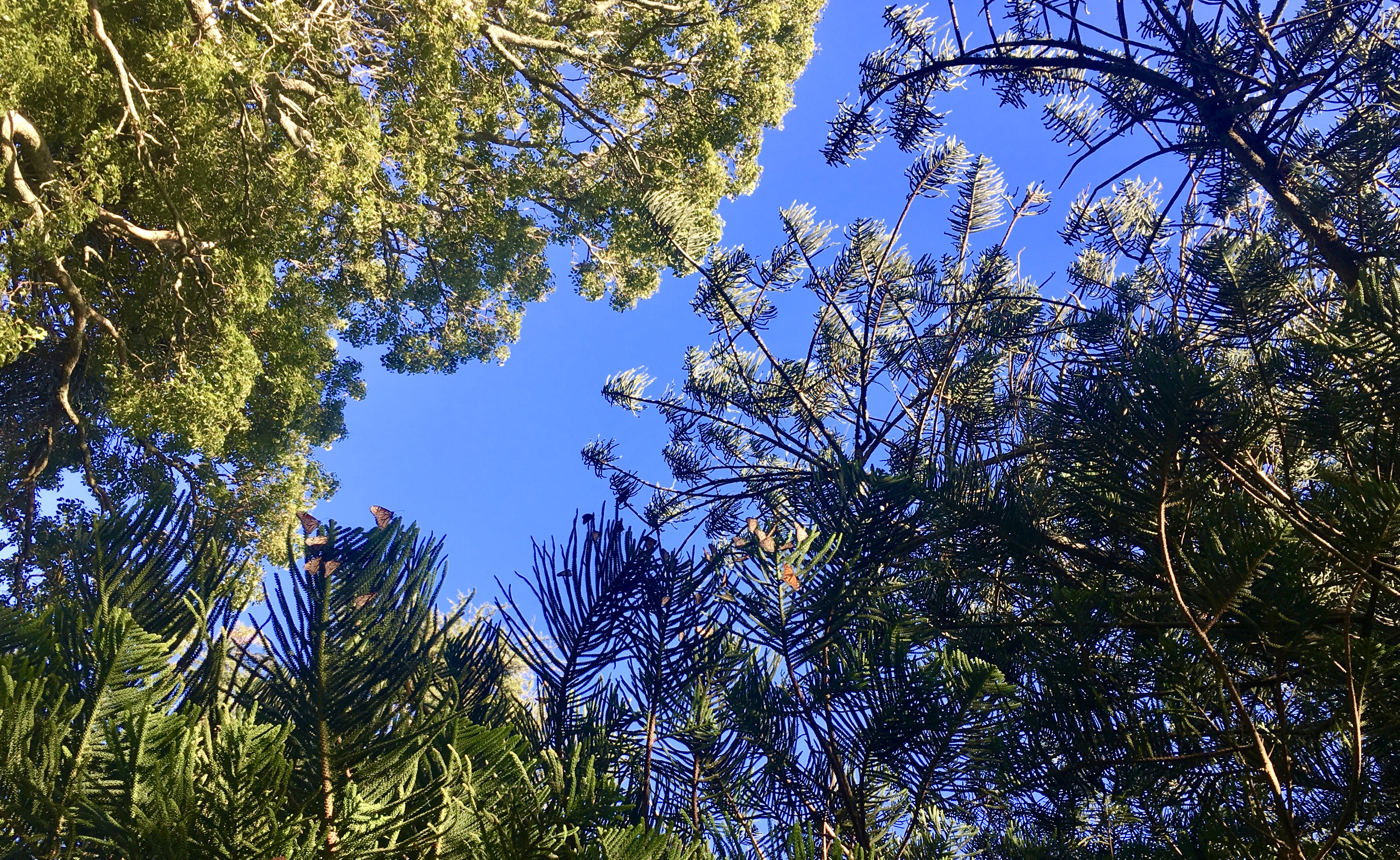 I wasn't able to get a photo that could do this moment any justice, but if you looks closely you can see them all perched at the ends of the branches. Check out Hannah's Instagram. She had her camera with her and captured a phenomenal close up shot of these little babes.
We walked just a few more blocks outside the other end of the park and made our way to the finish line.
I feel so grateful to have met all of these wonderful women. Each person had a different story and a different reason for being in Auckland. But we were all there on this day for the same reason, and it was a beautiful thing.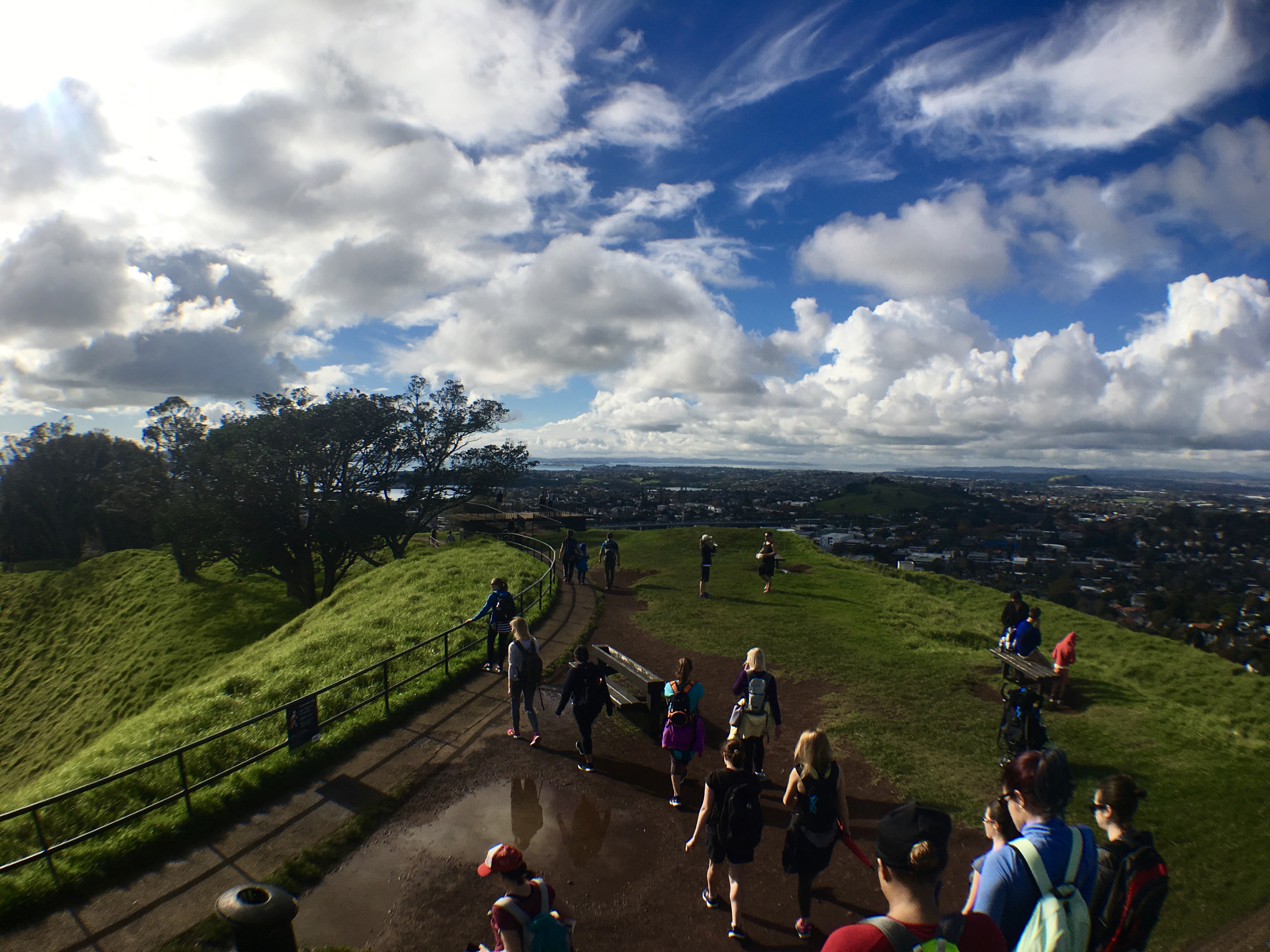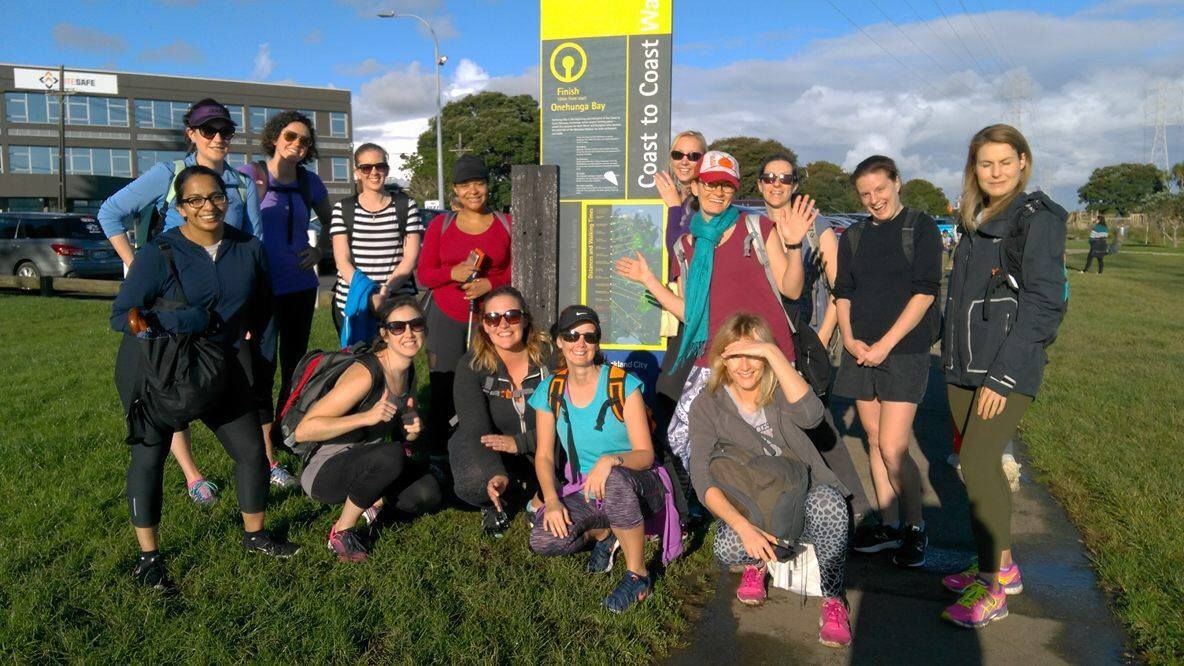 For my first MeetUp, I couldn't have asked for anything better.
Plus, I only ended up with one blister, so I'm calling it a win.