I always said that I wanted to just live on a beach, work just enough to earn my daily living and live the simple life. Isn't that what happiness looks like?

Well… I tried that and it didn't go quite as planned.
Its weird to look back at it now. I got the opportunity to move to Puerto Rico with an old friend who was living down there and had an extra room. My first thought was "omg I can't leave my job".  And then I realized, um yes, I absolutely can. I had this incredible adventure just handed to me. I get to move to the Caribbean? Some opportunities arise that you know you will no be able to say no to. Or you can say no and regret it forever.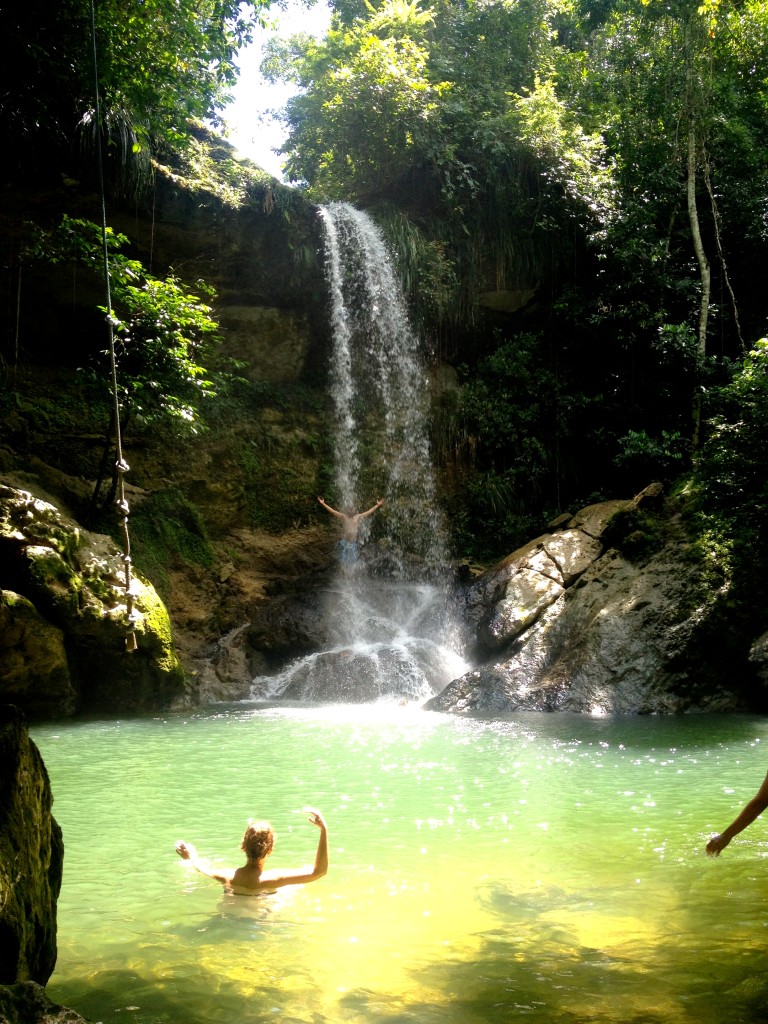 Also… for some reason people legitimately thought I was in Costa Rica. They asked me how it was on a regular basis. I would respond "I have no idea but I have heard great things".
So here is a little context:

Source (and great article)
And here is Puerto Rico:
I had a blog while I was down there, just to keep everyone up to date. Here is what I had to say on moving day:
"…here I am sitting on the floor at baggage claim. My backpack is sitting to my left, and my 2 boxes to my right and poor Izzy in her bag on top. There are no carts to gather my things. There are no restrooms in sight meaning no change of clothes for me, and no potty break for Izzy before the 3 hour drive home. Not that I would have anywhere to put my things when I found a bathroom. And Ronne's flight won't be here for another hour. And I only got maybe 2 hours of sleep. 
So I'm sitting. Debating if I have made the right move, or if I have just screwed everything up."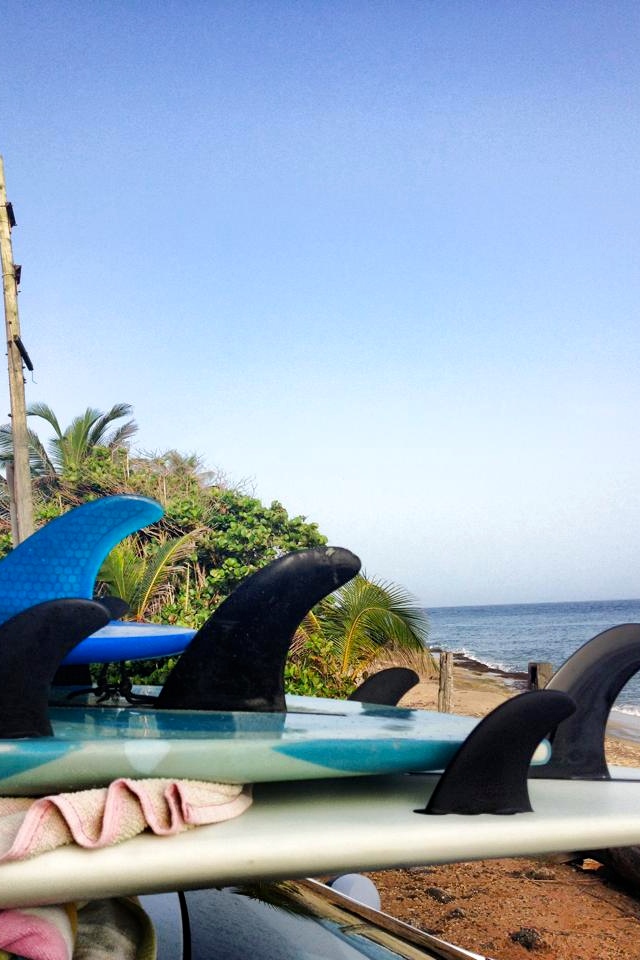 I lived in Rincon, a small surf town on the west side of the island. Once I arrived, I was able to work at a friend's bar and a small hotel and I got to live directly across from the beach. Every morning I got up  and worked out, then walked across the street and was able to jump in the ocean. I actually do miss that on a daily basis. I lived there during off season, the town absolutely explodes with surfers and vacationers during winter.
This was my beach. I had it to myself every morning.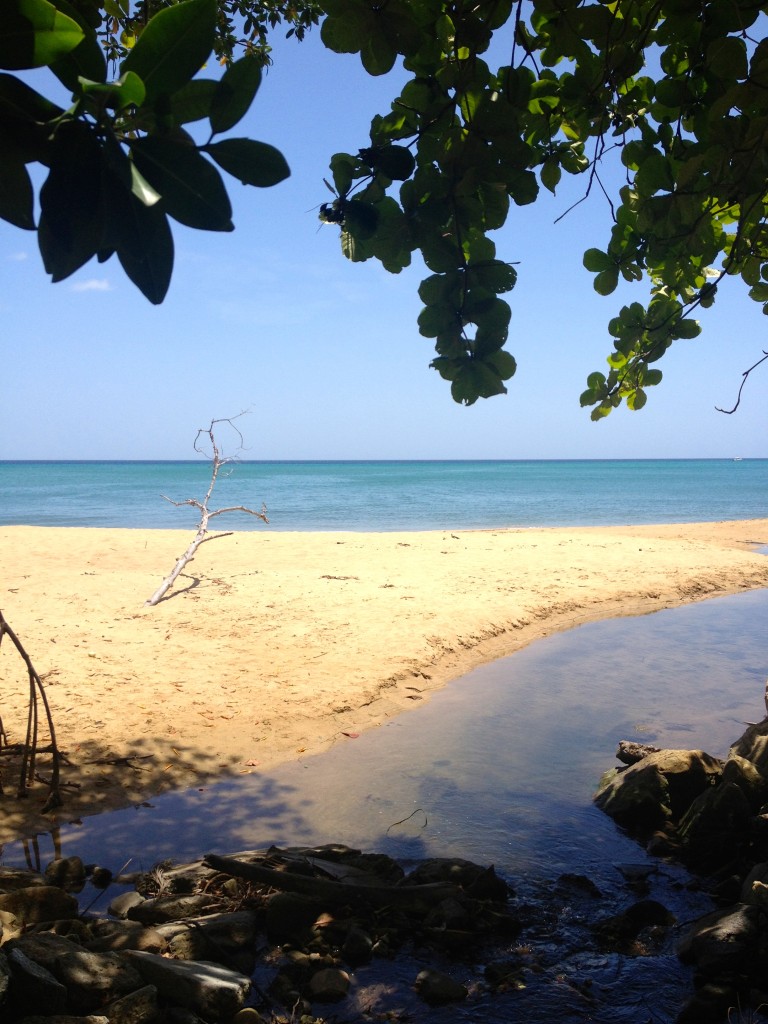 I wish I had taken better advantage of being down there. There were so many amazing things to do and I didn't get to most of them. I also shut out a lot of interesting people who were nothing but kind to me. I undoubtedly missed out because I refused to step out of my comfort zone and just get into it. And although all the reasons I left are still valid, that is something I hugely regret.
Once I realized it wasn't where I needed to be, there was no turning back. I turned a blind eye to all of the memories I could have made and all of the people I should have spent more time with.
Allow me to recommend you AGAINST doing that.
Here are a few things I did learn:
– If you want to learn to surf, you need to get your ass out there everyday and tough it out.
– Take more pictures! I lived there an entire summer and barely have any photos of the place I called home. I look back now and have very little tangible things from Rincon. (now lets be real- don't live behind the camera and save some memories just for yourself)
– Get to know people! There were so many great people down there that I wish I had spent more time with. If you're having a hard time connecting to a place, use every last bit of energy to get to know the people. It probably helps a whole lot.
– Rum makes the best sangria, coconut oil can be used for everything, and being comfortable in a bikini is actually a real thing.
– Language barriers can be tough. I should have made more of an effort to learn spanish from the locals.
– If one of your friends hands you a uke or a guitar at the beach, JUST PLAY IT. No one cares that you have no idea how.
– Jumping in the ocean every morning keeps you sane.
– Know when to bow out. I had to leave knowing I wasn't going to get where I needed to be. Staying there longer was going to make me resent it.
– Full moon beach parties should be a thing no matter where you live.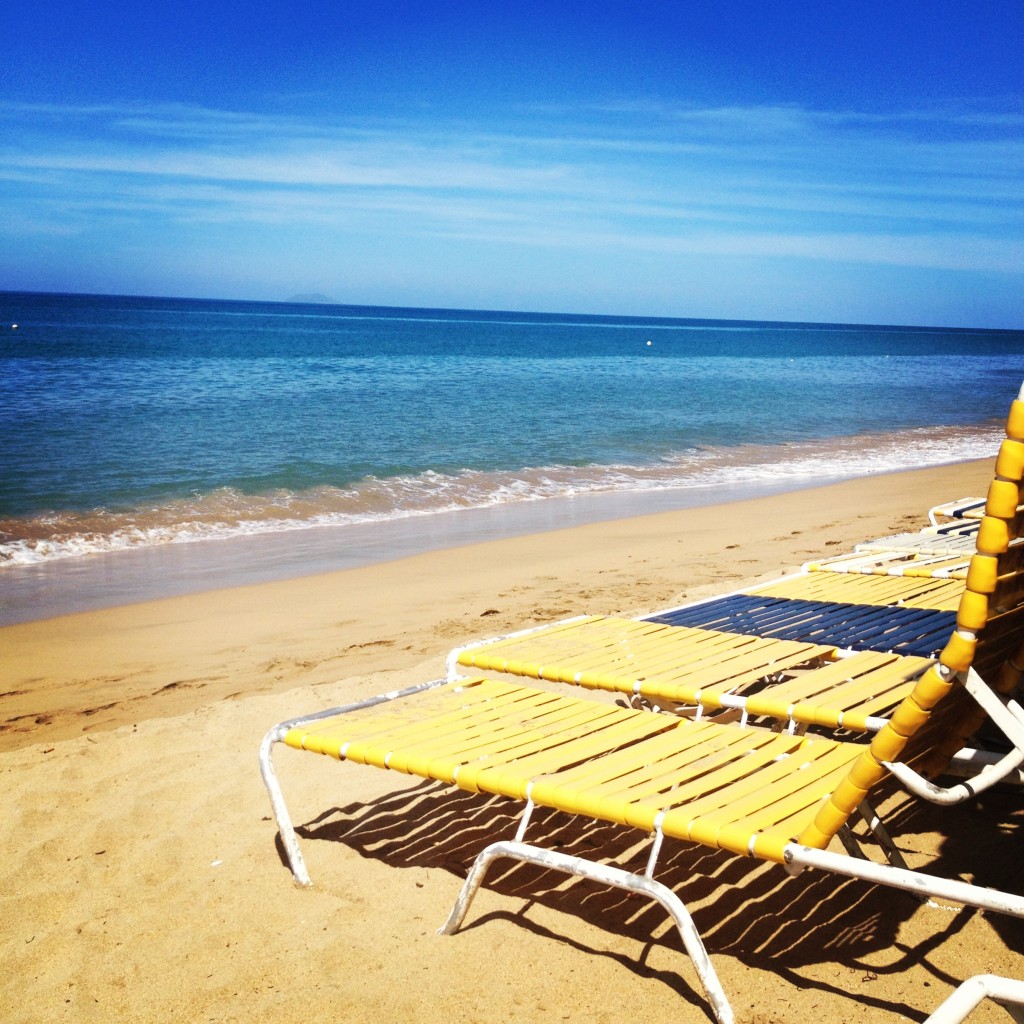 "But really its more than that. I came down because I wanted a change and I wasn't ready to marry my job yet and I wanted adventure. Now all I think about is my job and wish I had something full time here. Maybe I am just not cut out for this beach town lifestyle. Don't get me wrong, it is beautiful and amazing but I just don't want to get lost in the surf and the parties. I still need to have direction and need to be making progress. And I just haven't figured out if I will be able to make that happen here or not."
It was such a learning experience for me. I wanted the island life. I got it. And I nearly hated it. So I came home and threw myself back into work. I lived and breathed work. And I loved it. Then I realized it didn't give me any time for all of the other things I love. Ohhh life.
I suppose that is part of what got me to where I am now.
Can't I be a workaholic AND play at the beach AND climb mountains AND meet all of the people?
Isn't that a thing?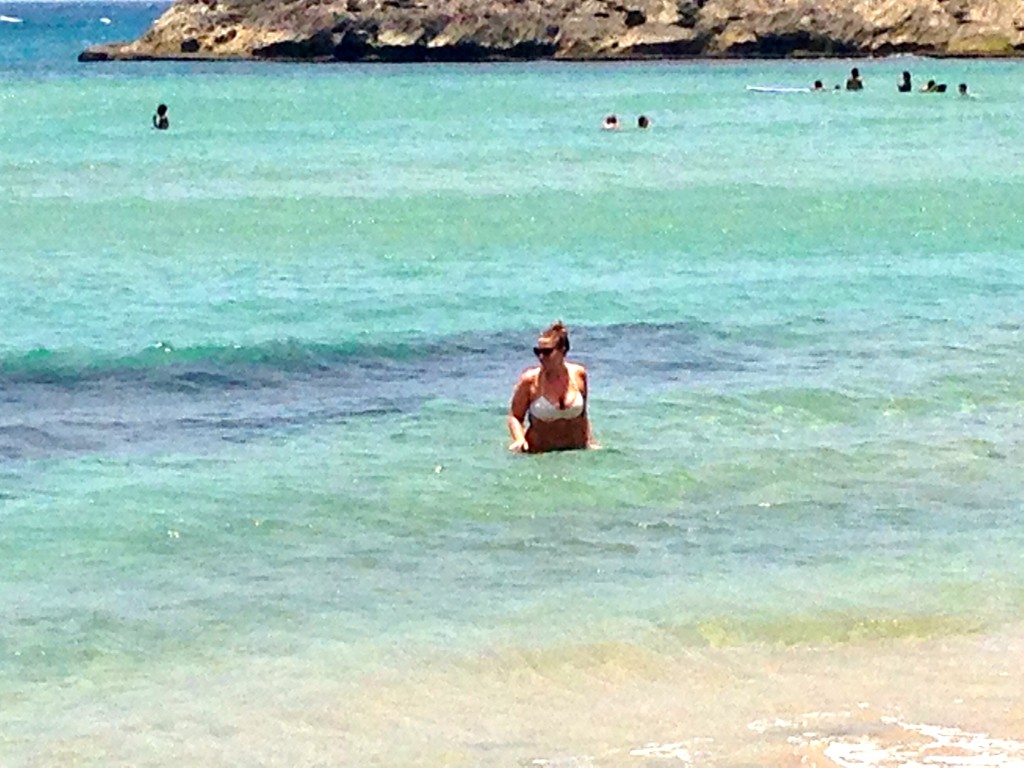 If you're ever in Puerto Rico, here are my Top Places:
Lucky 13 (where I worked). Owners Leah and Ryan are the best. Ryan's sister owns Pool Bar Sushi.
Tamboo is a bar on Sandy Beach in Puntas where I spent a lot of time. I watched a lightening storm over the ocean from their rooftop. And danced a lot.
Jobos, Surfers (where attempted to learn to surf), and Steps are the beaches where I spent most of my time.
Villa Cofresi – order a Pirata, it will change your life. Stay in the hotel or lounge on their beach chairs.
Visit Cabo Rojo, La Parguera, El Yunque, Culebra and Vieques. If you can fit them all in. I missed most of them and I am kicking myself for it.
Check out Rincon Vacations for more adventures.
For water quality visit Blue Water Task Force and for the surf report use Magic Seaweed.
Instead of regurgitating all the same stuff, here is the old blog with all the details about life in Rincon and lots more pictures.