Here are some amazing tools that have helped me stay productive, keep track of my business, and plan for the year ahead.
As I've been going through this entire adjustment into a freelance lifestyle (as you can read in this post) I have found some really amazing tools that have helped me along the way. And I think they could really help you, too!
This my whole world. I was actually randomly gifted this planner from my mom when she moved out of the country onto her sailboat.  I didn't know what to do with it first or if I would even use it. But once I started fiddling around with it, I realized it was perfect. It tracks a couple of basic things like water intake, active minutes, and motivations, in addition to being the perfect format for my color-coding tendencies. It's broken down in 4 Sprints for the year and allows you to brain dump and break down each of your goals so you can take actionable steps throughout the year.
I am also completely obsessed with this pack of color-coding pens. They don't bleed through the page and it has every color under the sun. I absolutely love these.
I have used Asana as well, and that did work for a little bit, but I'm such a pen to paper person. There is just something about the physical crossing-out-of-things. Asana has its time and place. I definitely still use it for other projects but for my daily and weekly overview stuff, the planner works better for me.
While my new planner does have a space for gratitude, I use that space for more work because my list is never-ending. Plus, I had already purchased this 52 weeks of gratitude journal. I've been using it for over six months now and the only times I haven't filled it in is when I've been out of the country for an extended period of time. Any personal development, business development, and any mindset or lifestyle thing that you read will tell you to practice gratitude. This one is just three things every day. They recommend the morning, I do mine at night right before I go to bed to reflect on my day. It just helps you remember to appreciate the little things.
I've also used it as a great gift-giving item.
When it comes to working from home working on your laptop, it is an absolute pain sometimes. It's never good for your wrists or for your neck, so I got this little lift for myself. It props my laptop up it's the best laptop accessory I have purchased. It's compact I can use it on my couch, at my kitchen table, at my desk, at my co-working spaces – anywhere. It's tiny, portable, and lightweight. It really does make a difference and now I hate working on my computer without it.
This case is also great because it is so simple. It's got decent padding and it fits into my work bag. Nothing flashy, but it's simple and inexpensive and fits my MacBook Air.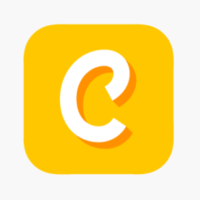 This is a co-working partner app. You can pick what kind of membership you want. Maybe you need 40 hours a month or 100 hours a month, or whatever it may be. Then you can use any of their partner spaces in your city, and across the world. That's really perfect for me because I don't need a space full time. But I can head in once or twice a week for a couple of hours to get some stuff done. I feel really inspired by these spaces and more productive. It's really great for people who don't want to commit to one space, those travel a lot, and/or those who are unsure if coworking is right for them. I've got 5 options here in Seattle, but heaps other options across the globe. And considering my travel plans this year, I'm going to need them!
Here are also a couple of books that have kept me motivated this year.
This was totally the book for me. It actually took me over a year to read it because I kept setting it down. Then I would randomly pick it up again weeks later. And for whatever reason, as soon as I pick it up I would read exactly what I needed to hear at that moment. Jen Sincero nailed it.
I also read Girl Wash Your Face and while I liked it, it was a little too lighthearted for me. I'm not a faith-based person and I didn't resonate quite as well. You Are A Badass was more my style. Now, with that being said, I do absolutely love Rachel Hollis's podcast and listen to it on a regular basis.
Living With A Seal was amazing. It is a short, quick read and it's hilarious. Jesse hires this crazy hard-core Navy seal to train him for 30 days. It is absolutely wild what this guy puts him through. David Goggins (the Seal) is an absolute genius with mindset work and he's literally the most hard-core person ever. So, while I may never be quite that hardcore, I did go and buy his book Can't Hurt Me, which was just recently released. He talks more in-depth about his story, his career childhood, and how he got to where he is. It is insanely inspiring and drives home the point that you are so much stronger than you could ever imagine and capable of so much more. I absolutely recommend this. Check out Living With A Seal first, and then get Can't Hurt Me.
Some other resources and accounts to check out:
Catch App helps you manage your paychecks by putting money aside for taxes, paying yourself PTO, retirement, and even your healthcare.
Her First 100k is a Seattle based badass named Tori who is all about teaching women how to become financially independent and rock their money with intention.
Freelancing Females is a great platform providing heaps of resources and inspiration.
I always love checking out new tools that will help me be more productive. At the end of the day, you have to find what works best for YOU. I hope you find that some of these that work for me might work for you too!!