Sometimes all you need to do is get out of the house.
A few weeks ago I convinced one of my best friends to go on a very last minute Sunday morning 'hike' with me. Let's be honest, it was more of a long walk with a stair set in there somewhere. But it was one of the last nice weekends of the season and we needed to get outside.
If you haven't been to Discovery Park yet, I definitely recommend it. It's out of the Magnolia Bluff in and provides beautiful views of the Olympic and Cascade mountain ranges. There are several miles of trails throughout the park and lots of waterfront options. Try to get there on a clear day and you wont regret it, but bring an extra layer. The wind picks up along the shore.
While I forgot to get a shot of it on this day, there is a lighthouse right on the beach. Walk down to the water and you'll find it along with a few smaller building that are no longer in use. We were able to catch some shots of all the beautiful white sailboats sprinkled along the water. I'm a sucker for sailboats.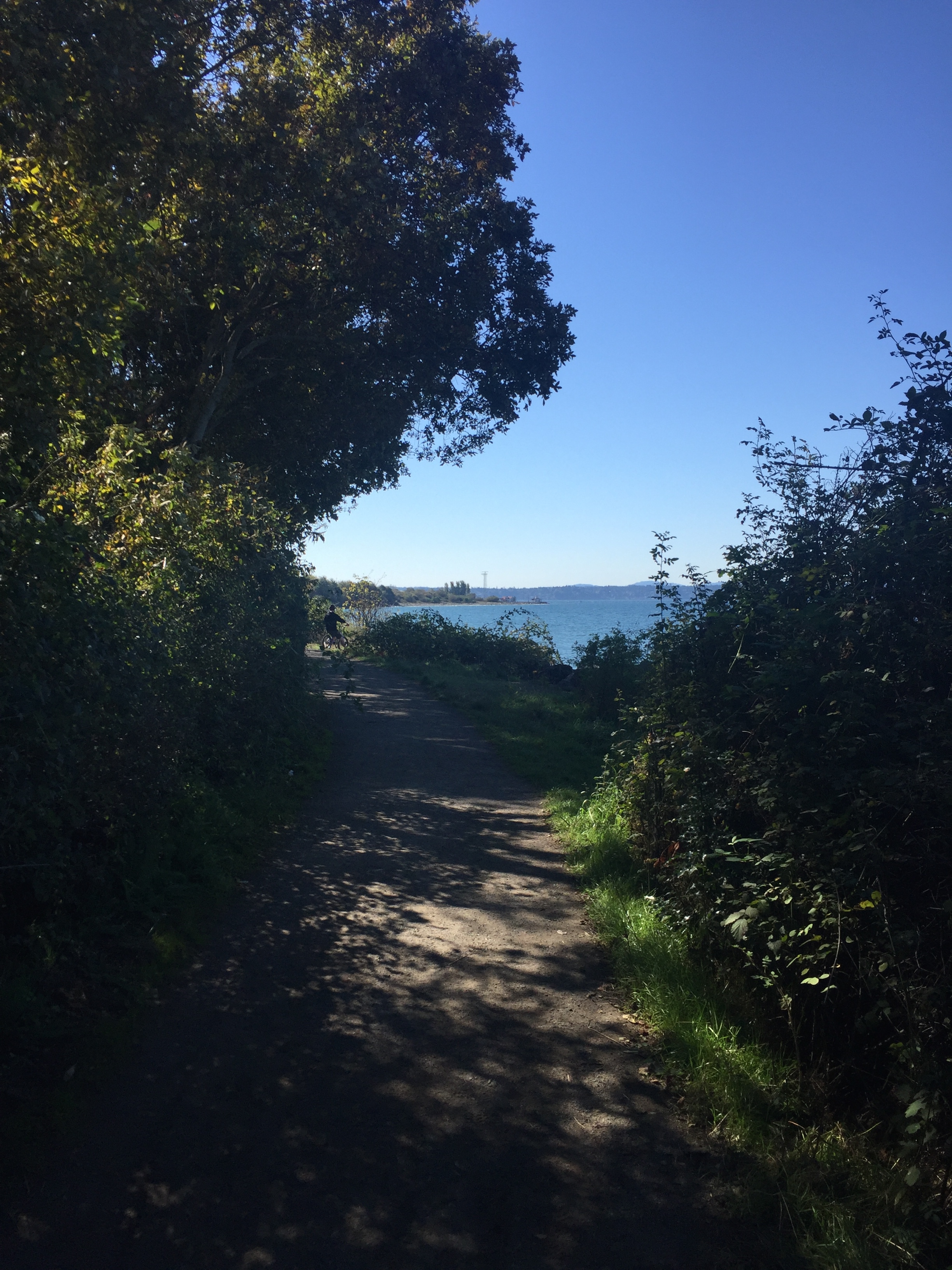 I think we spent less than two hours walking around. There are several different trails to explore, depending on the level of difficulty you're looking for. We got a little bit of a sweat on going back up the stairs from the beach and it is the perfect little get away within the city. I would love to start trail running there. There is a lot more of it I have yet to see.
We are so lucky to live in the Pacific Northwest and to have all of this right at our fingertips.
A short and sweet adventure, but an adventure none the less.