This post may contain affiliate links. We may earn money or products from the companies mentioned in this post, at no extra cost to you!
Since I busted my knee during my road trip, I decided to leave the Queenstown party and head to the beautiful southern town of Dunedin.

Also known as 'little Edinbrough', Dunedin has a small town feel with stunning architecture dating back to the mid 1800s. This place is a university city but is also full of art, wildlife and beer.
Street Art Tour
Who doesn't love a free tour? You can pick up the map at your hotel/hostel or head to the visitor's centre to snag one. It takes an hour or two to walk through the city to the nearly 30 different pieces of art. Some are very hard to find, so be prepared.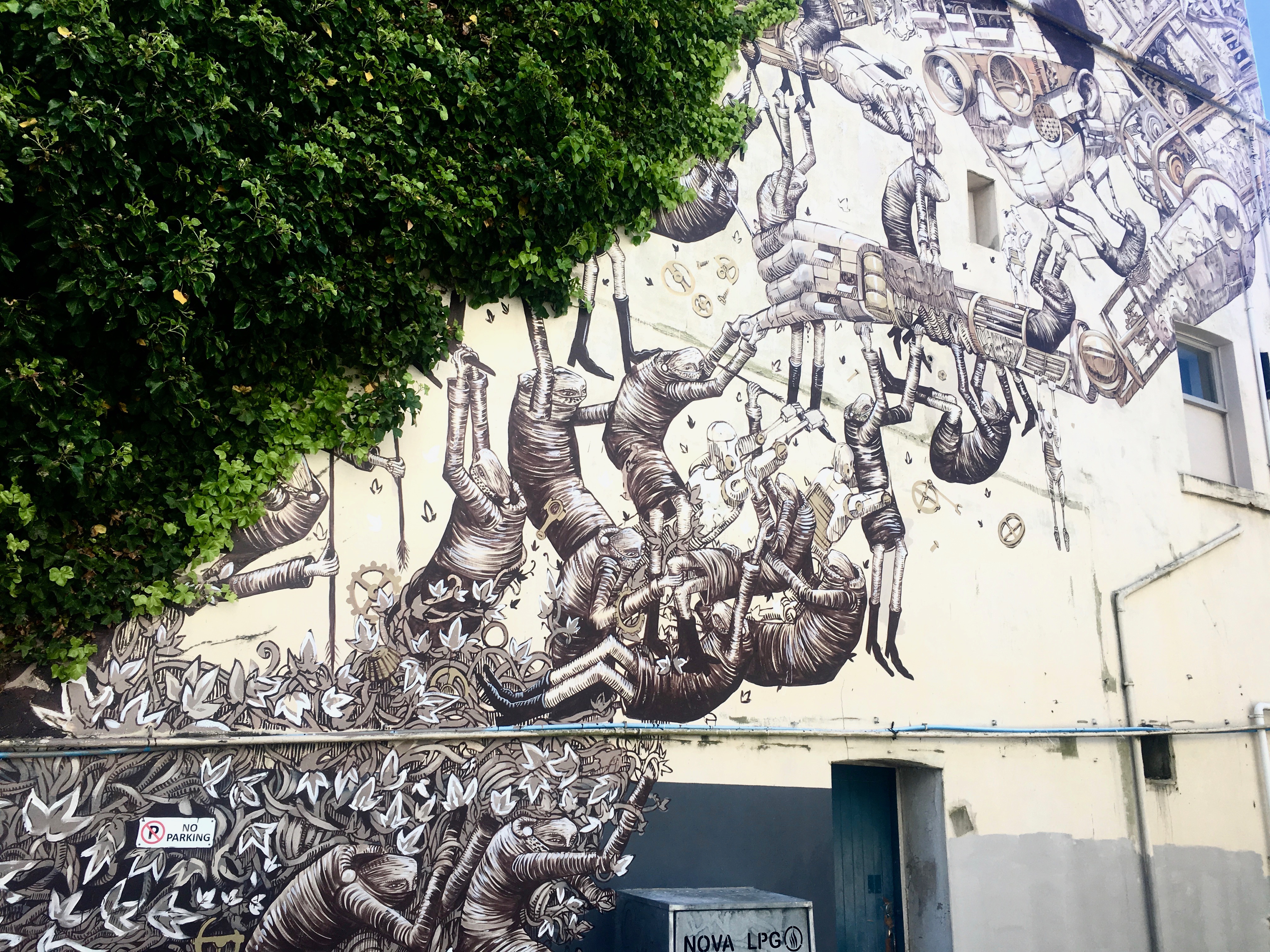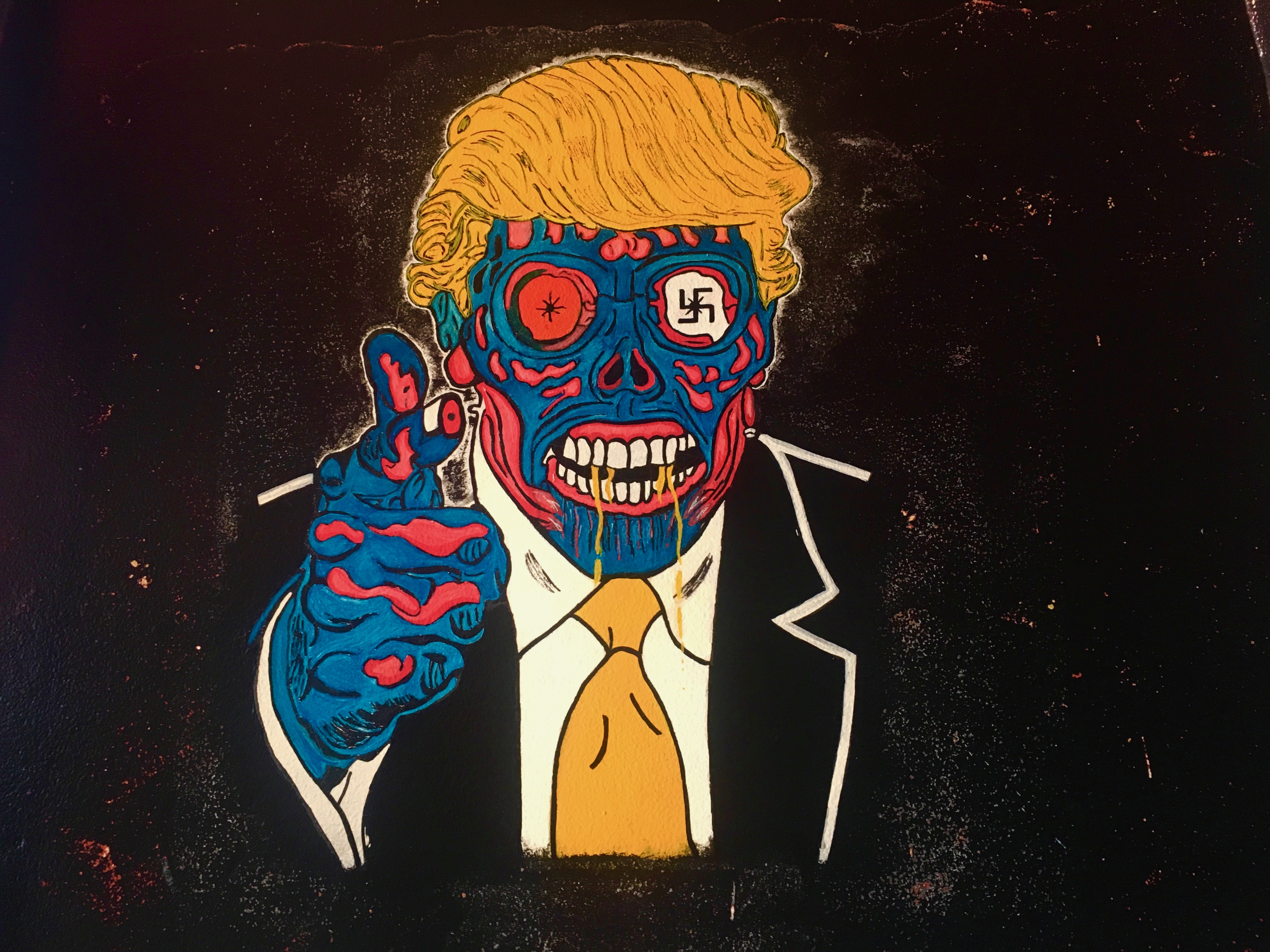 Also, New Zealand is awful about street signs. Accept it and go with the flow if you get a little lost.
Speights Brewery Tour
Okay, I'll admit, I did this tour twice. But I got a great deal on BookMe! Its an hour tour through the brewery and it's filled with heaps if interesting information. It turns out Dunedin is quite important to the beer world, and the University of Otago pioneered the hop pellets used in modern brewing. And then at the end of the tour, you basically get to drink all the beer you want in the tasting room for 30 min or so.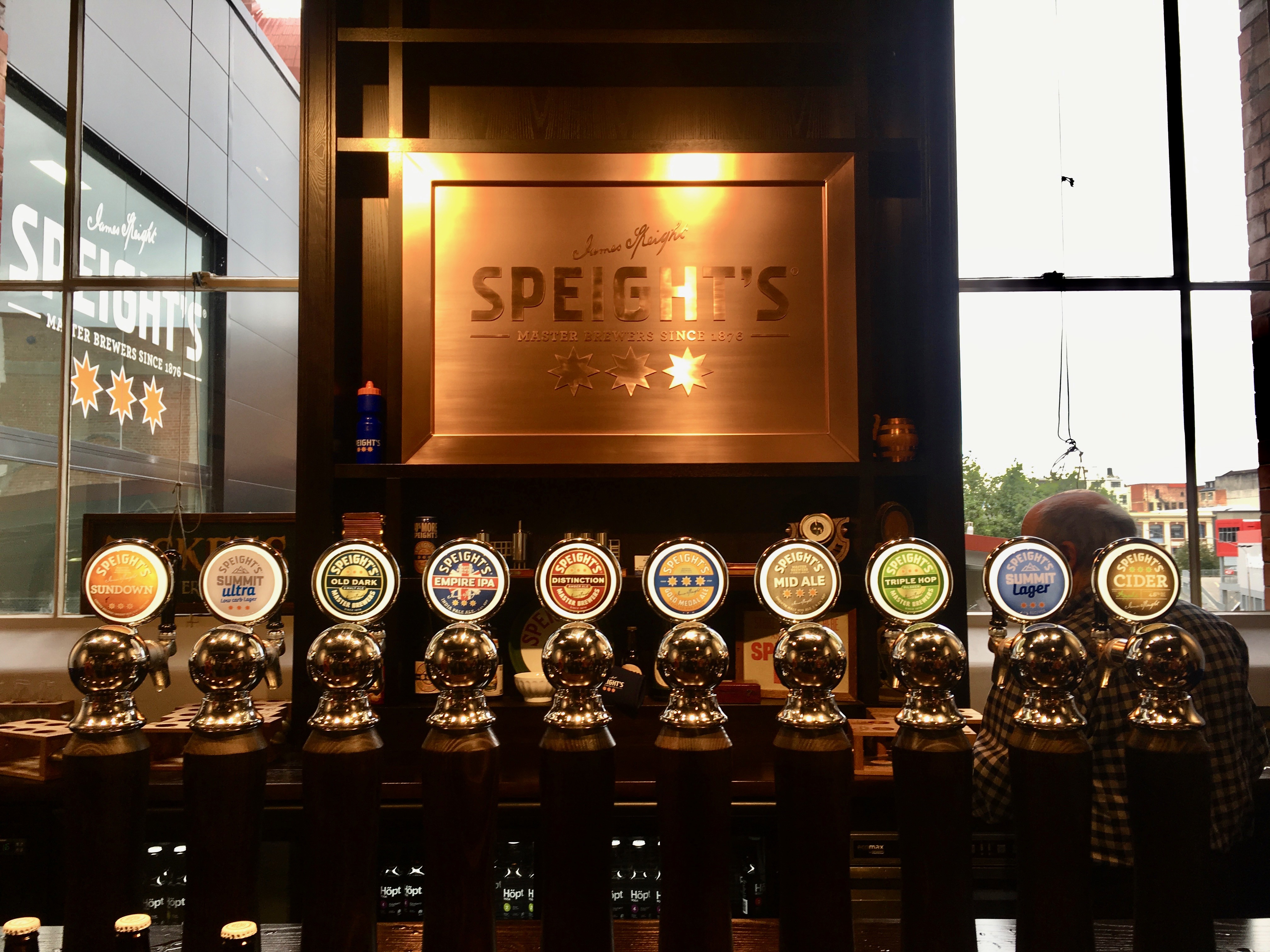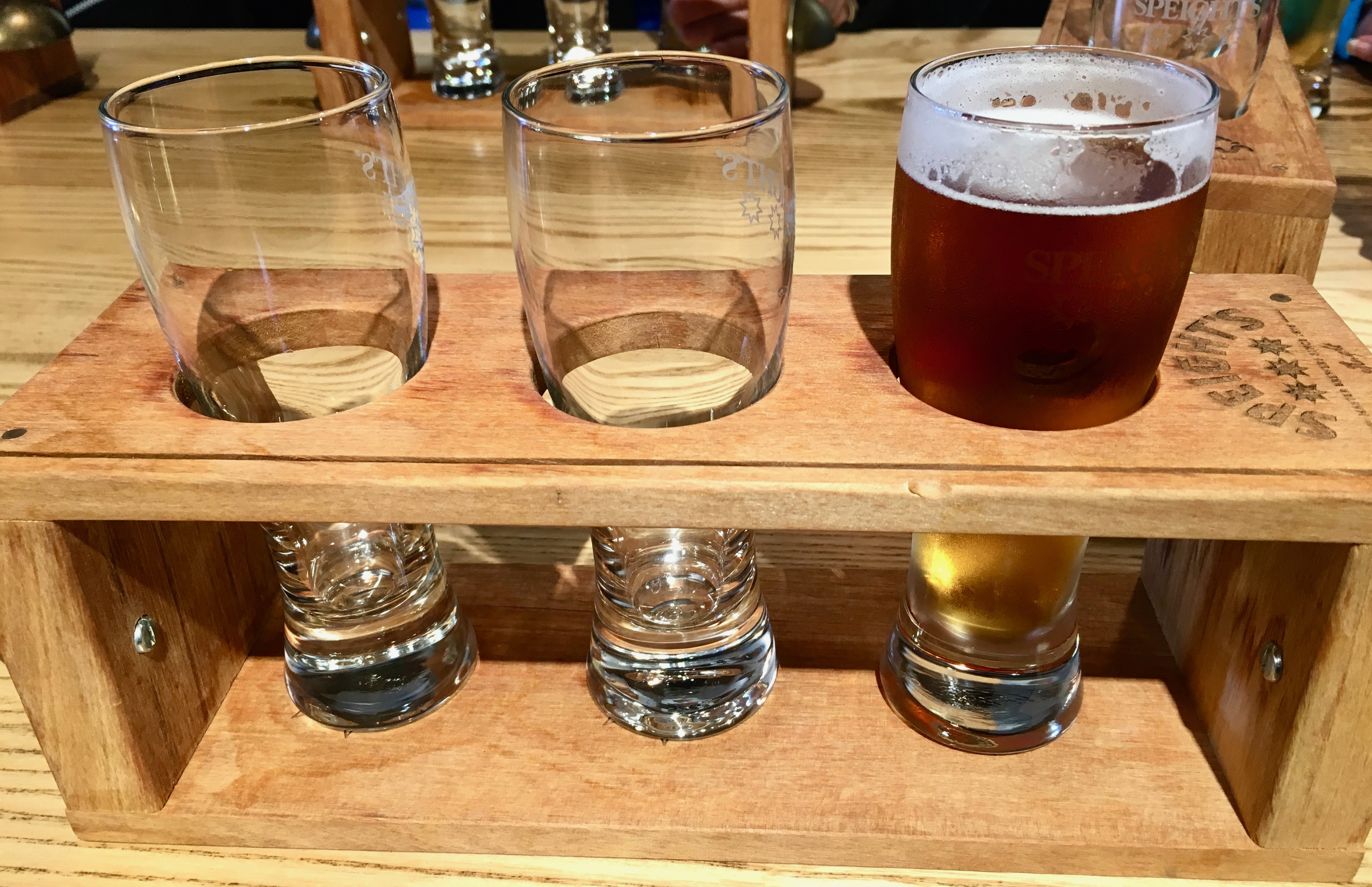 Since one famous brewery just wouldn't be enough, you can also tour Emerson's Brewery just on the other side of town.
The Octagon
Marked as the centre of town since the early days, this is the hub of activity for the city. There are loads of shops and cafes within the Octagon itself, as well as up and down the side streets. On Saturday you'll find a farmers market and on Sunday there is a small arts market in the centre of the Octagon.
A few of my favorite places were Albar (awesome tiny bar with a cool vibe), Stuart St (when in doubt, any Mac's Brewbar is a safe bet), and The Perc (for coffee, breakfast and sweets).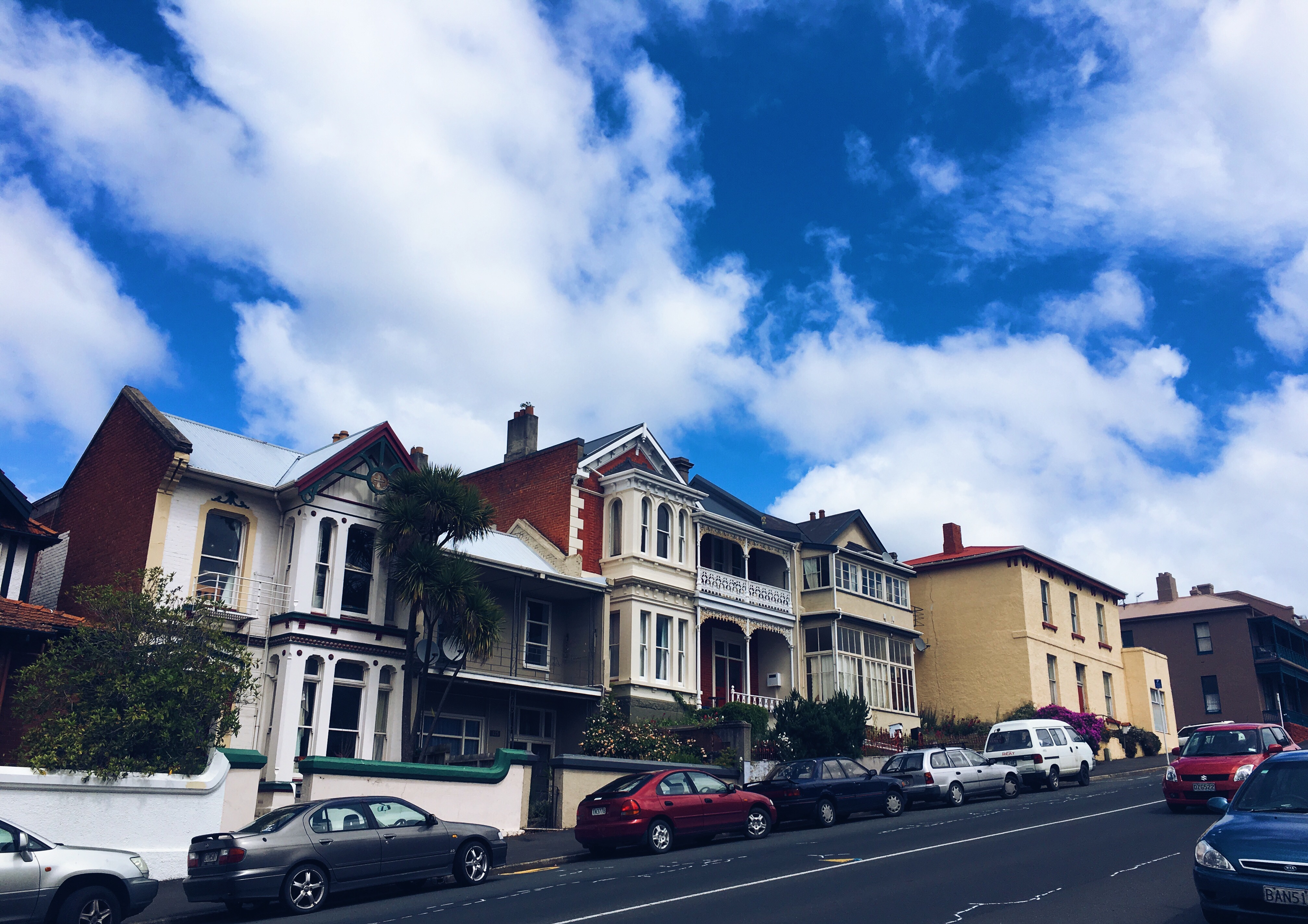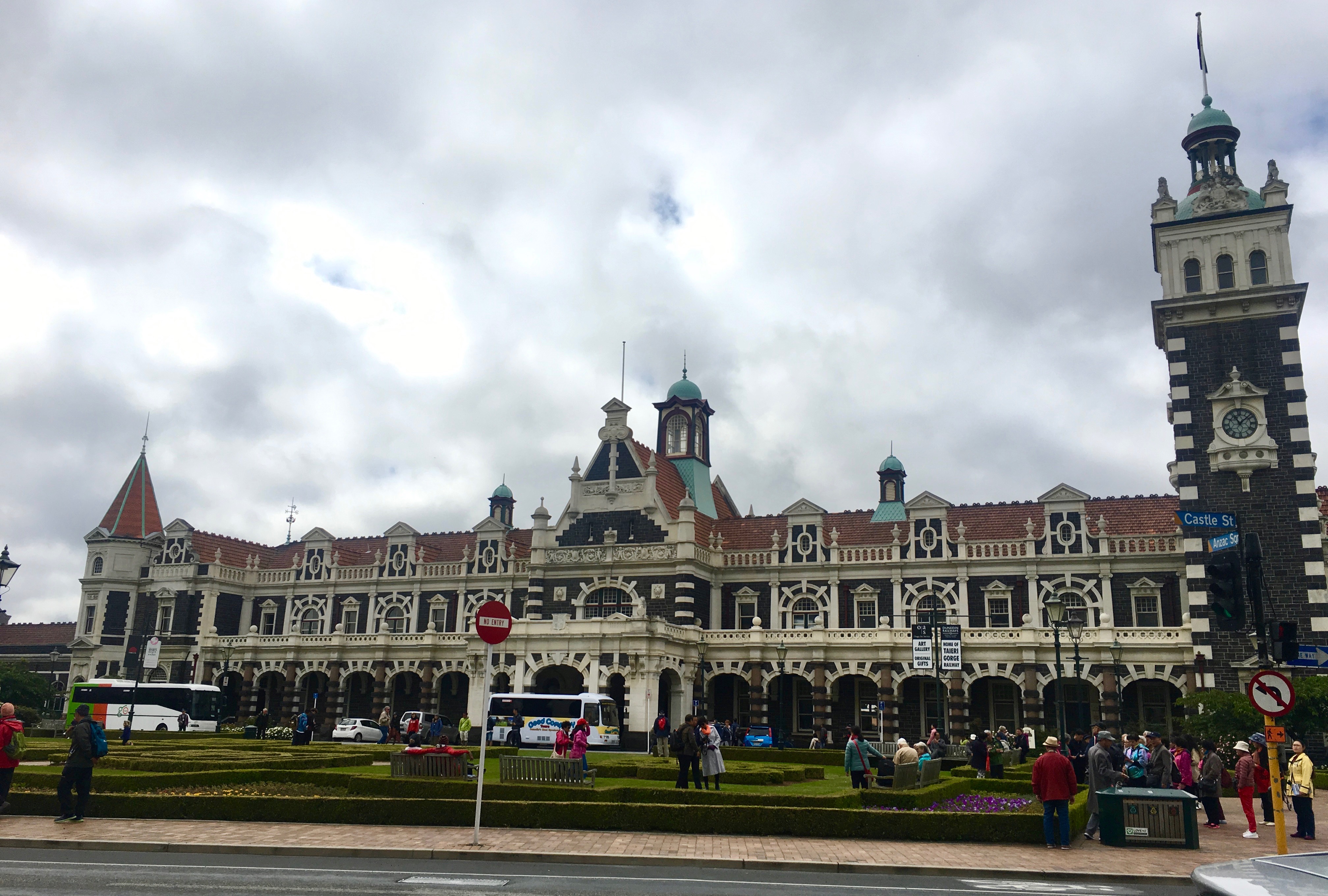 Just a few blocks down you'll find the iconic railway station, First Settlers Museum and Chinese Gardens.
Baldwin Street
Officially holding the record as The Steepest Street in The World, Baldwin Street is an interesting stop. It's a fair jaunt from the centre of town, but you'll feel accomplished hiking up to the top. Take in the view, catch your breath, and watch out for cars hauling themselves up the hill.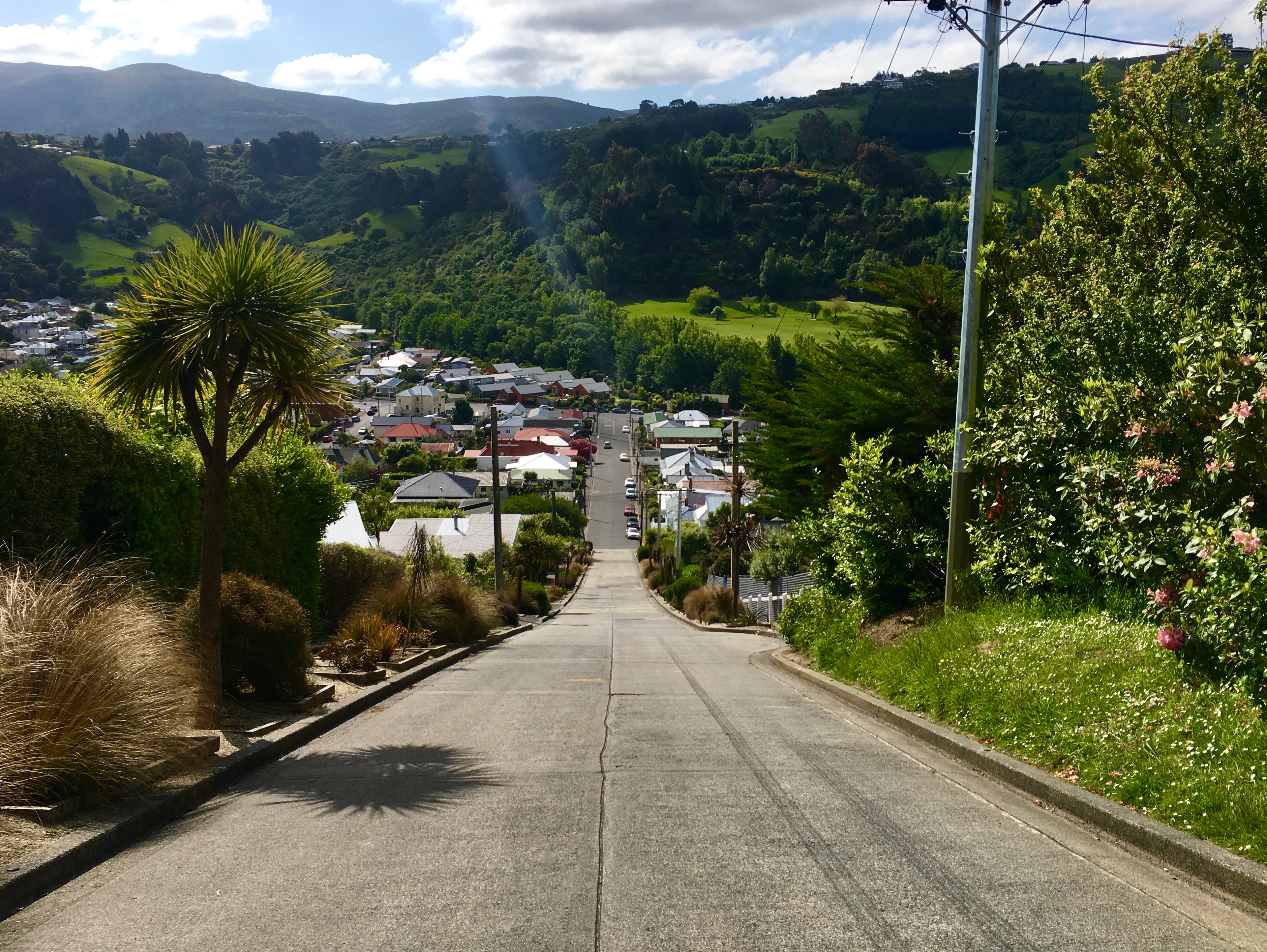 If you're headed to that side of town, be sure to also stop by the Botanical Gardens on a sunny day.
Moeraki Boulders
Just a 45 minute drive north you'll find Moeraki. On the beach, there are large spherical boulders that draw a lot of attention. I expected the beach to be full of these geological wonders, but in reality there were maybe 15 of them. And they were all in a very small spot in the middle of the beach. Tourists outnumbered the boulders 2-1, and I can only imagine its worse on a sunny day.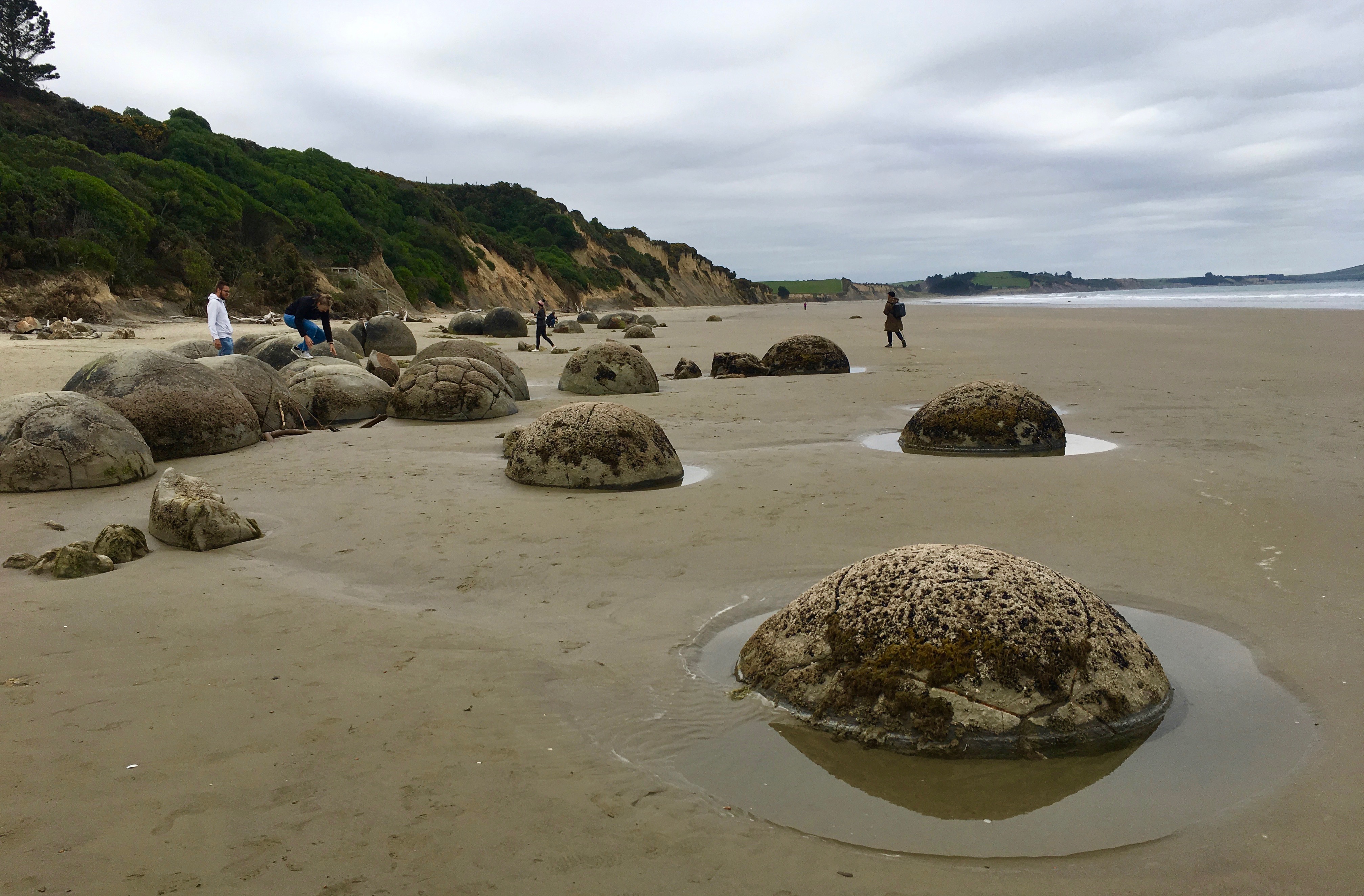 While I can appreciate the interesting geology, I was honestly rather disappointed in this spot. Perhaps it was circumstantial, but I wouldn't recommend making the drive unless you've well positioned yourself for a decent sunrise or sunset shot or passing by anyway.
Tunnel Beach
The story goes that a man and his wife lived on this cliff. His wife spent years being upset that she didn't have beach access due to height of the sea cliffs. So, the husband slaved away carving out a tunnel through the stone and created private beach access for his beloved wife.
It's a steep hike down, so prepare yourself for the climb back up to the carpark. You'll take the stairs through a dark and narrow tunnel to the secluded beach below. If you climb down the rock field at the bottom of the tunnel, there is a little sea cave. If you're lucky, you much even see a sea lion!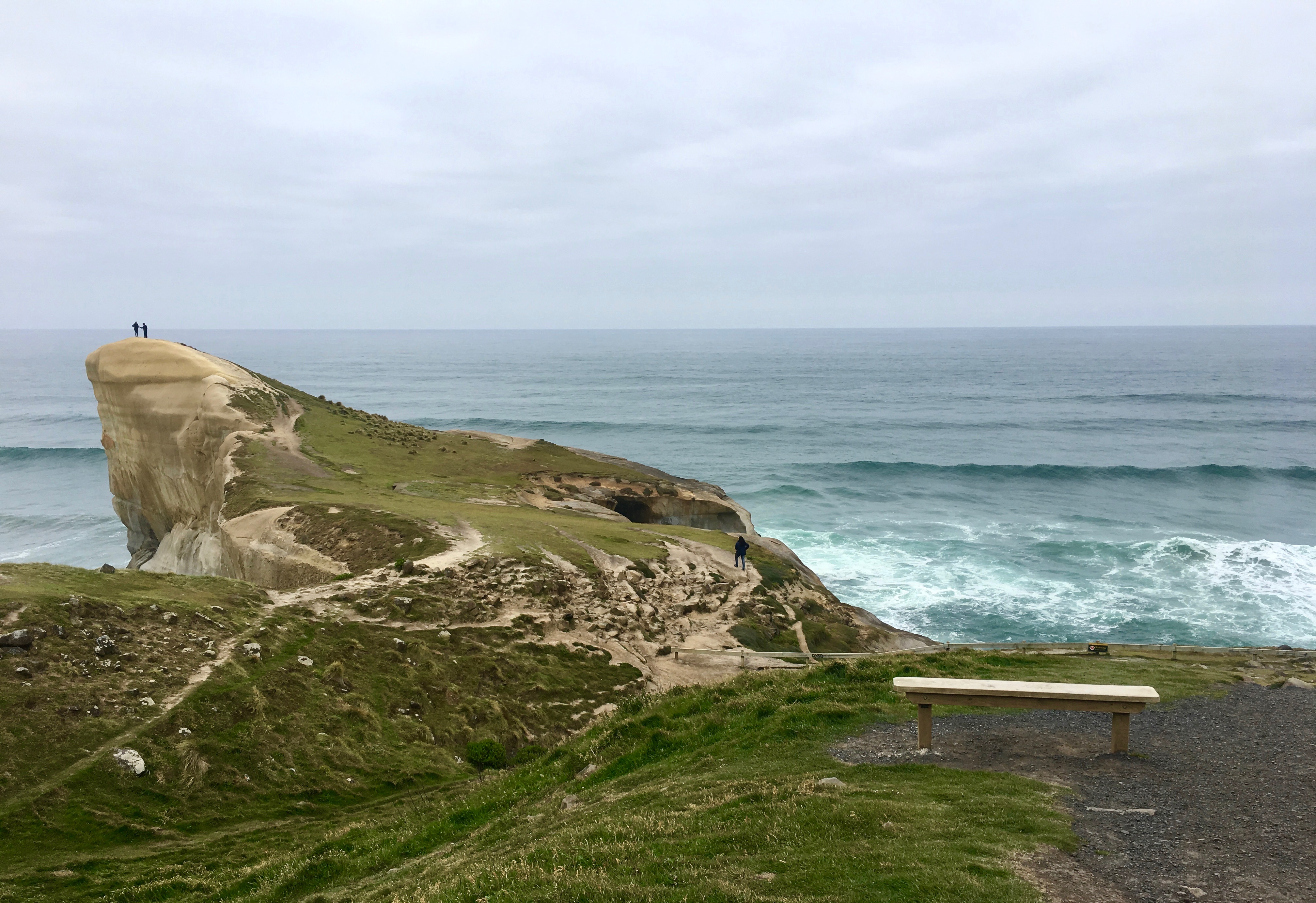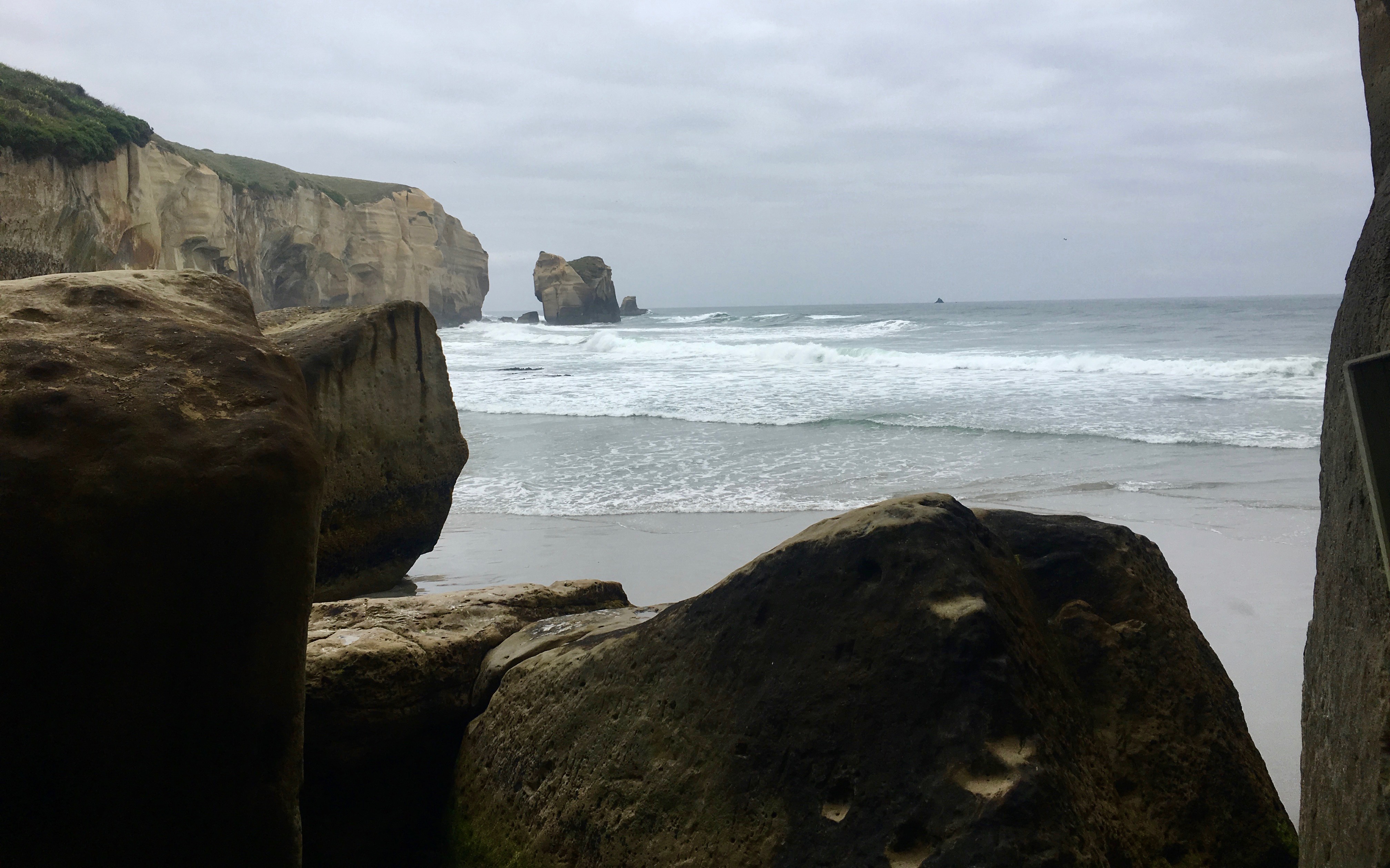 I actually have no idea if this story is true, but it was pretty damn cool.
Otago Peninsula
During my first of the aforementioned brewery tours, I met a lovely English girl. Since she had a car, we decided to take a day and drive out to the peninsula. We drove along the shoreline to check out the wildlife. Then we drove out to The Pyramids and took an accidental off-track hike to the beach. It will be difficult to do the whole peninsula without a car, but there are a handful of tours that will bus you out to specific points.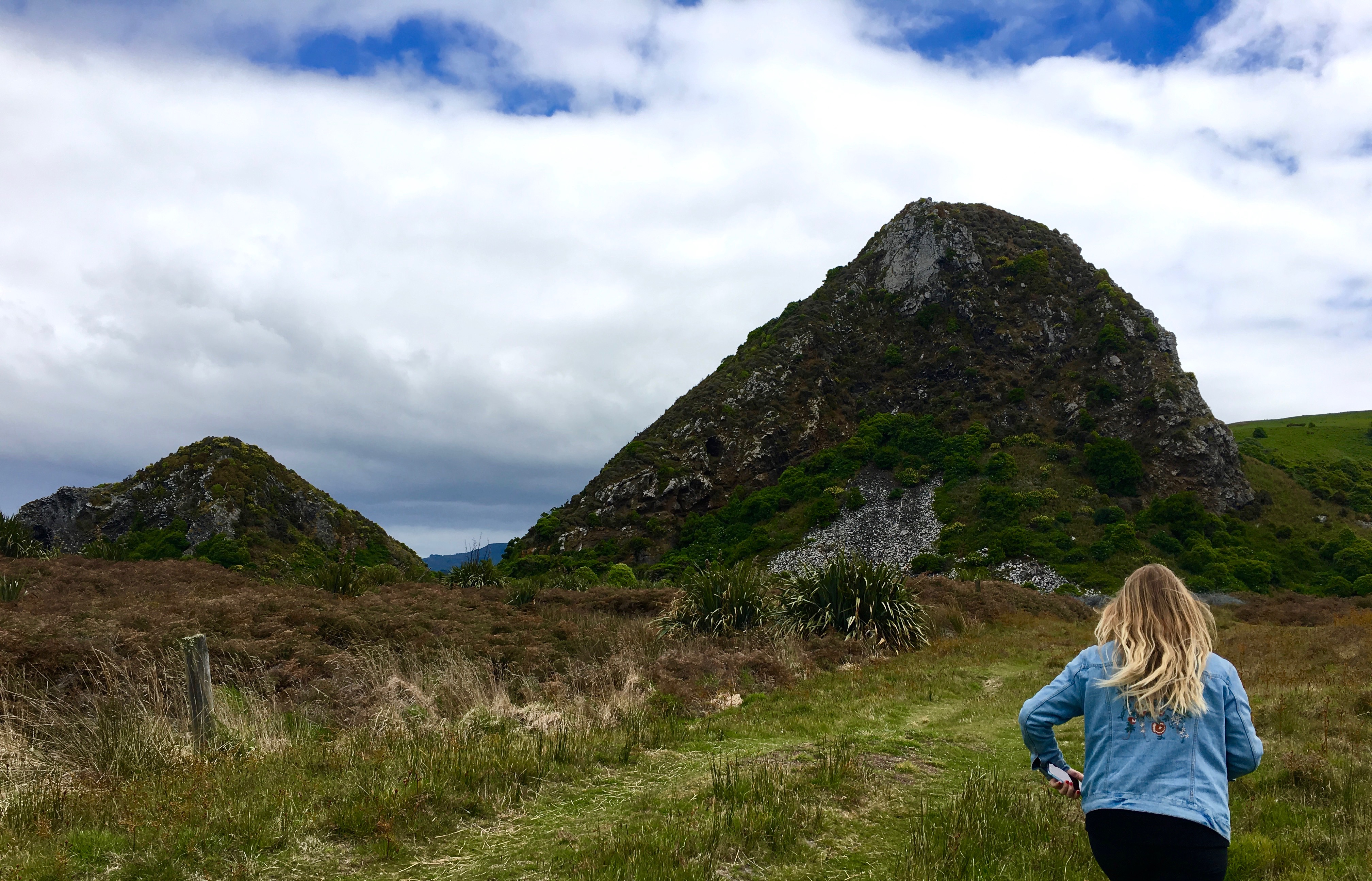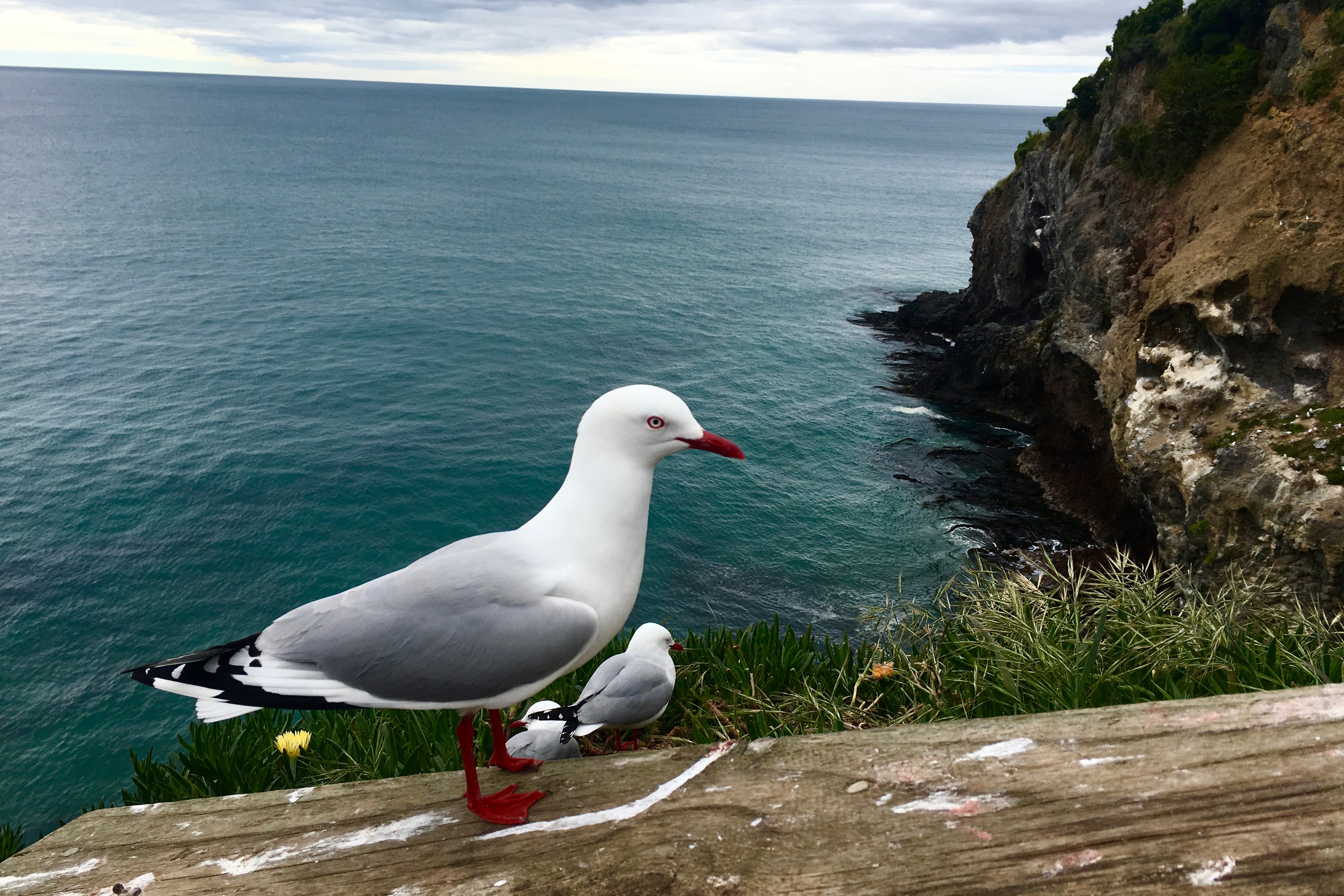 If you are there, you can also do the official Albatross tour to see where they nest, or tour Larnach Castle which remains the only real castle in New Zealand.
Overall I very much enjoyed my time in Dunedin. It's a great little town to explore for a few days, especially on either end of your adventure through The Catlins.