When I started getting serious about hiking, I needed to stock up on some gear. The only problem- it's expensive.
I looked to REI first (naturally) but I just couldn't commit to dropping that kind of dough as a beginner. So I went searching on Amazon (naturally). You'll find links to all of these products at the bottom of the page.
Here are my absolute favorite things so far:
Teton Sports Oasis Day Pack (approx $40)
After realizing my Mountain pack was a little bigger than I needed for every day, I went searching again. I knew that I wanted something 15L-25L and I wanted a camelbak too. This pack fit the bill. It's a 20L, with a water bladder, raincover, and lots of little pockets. It sits a little more narrow on the shoulders, so make sure you try your packs on when they arrive.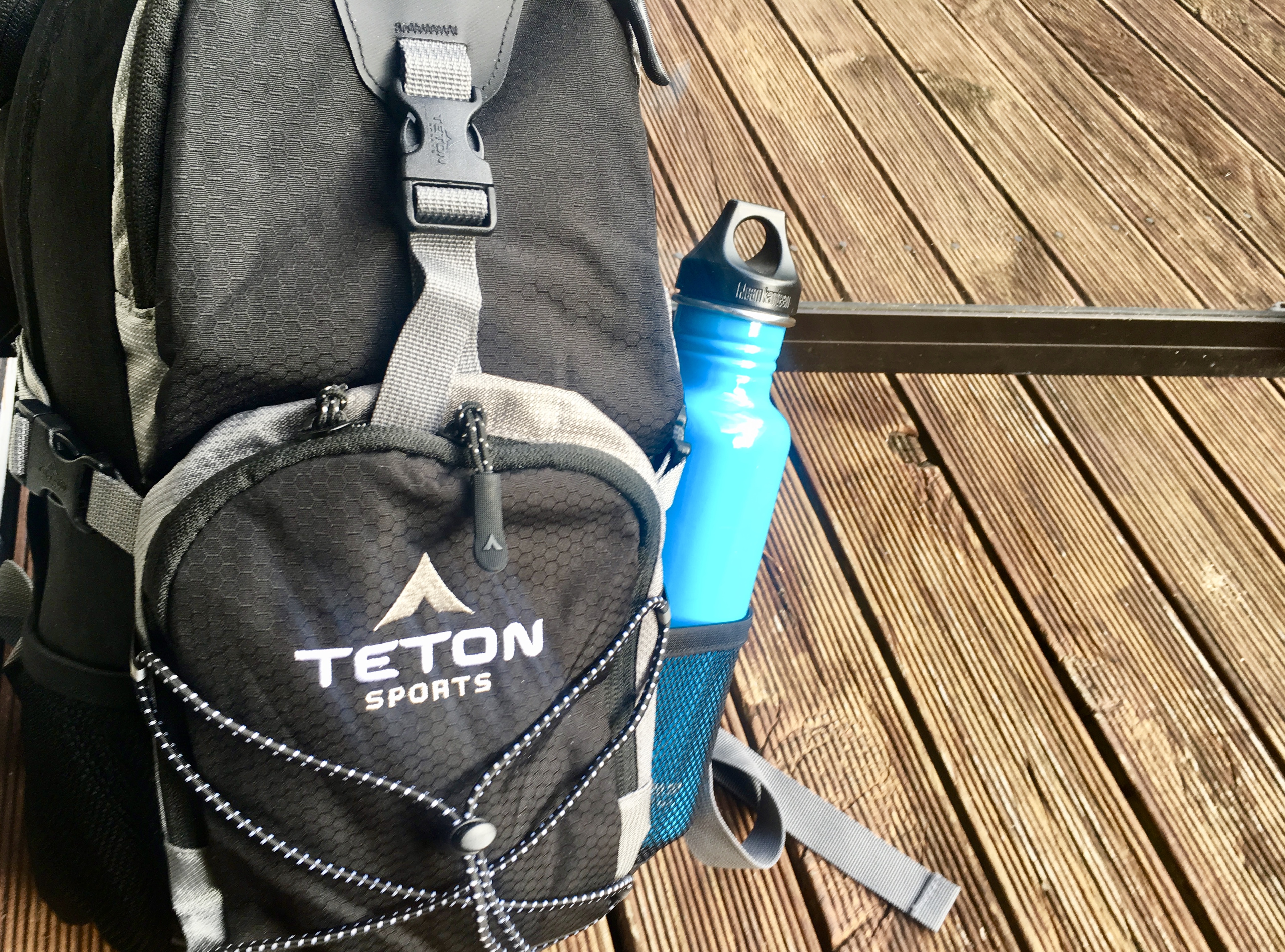 Columbia Newton Hiking Boots (approx $80)
I actually ended up purchasing these after trying on a friend's pair. Her boyfriend had helped her pick them out. But they were exactly what I needed. They are a hard leather, meaning super water resistant. I've trudged across countless streams and puddles and I have never had any water soak through. Remember that you have got to spend the money on Goretex (or similar) to get something truly waterproof. They're a midrise so you get ankle support without feeling immobile. I wanted something less that $100 and I paid just over $80 for these if I remember correctly. But keep an eye on them because different colors go on sale all the time!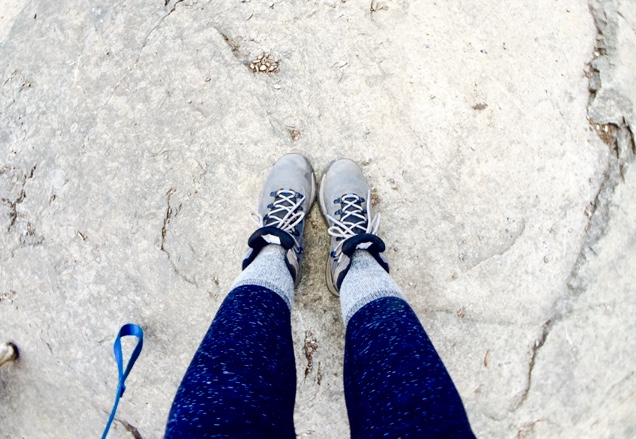 Mountaintop Outdoor Backpack (approx $30)
I went searching for a backpack without much direction. Surprise. I didn't know how big of one to get or what features I needed. So I basically bought this one on a whim. But it turned out to be pretty damn great. It's 40L so it's got way more space than you'll need for just a day pack. But I took it camping and it was a champ. There are side pockets for water bottles and two front pockets for whatever you need. Inside you'll also find a pocket against the back to keep things at least a little organized. Padded shoulder straps and sturdy waist strap makes this really comfy too. Bonus – it's also got a rain cover; something I didn't find for 8 months.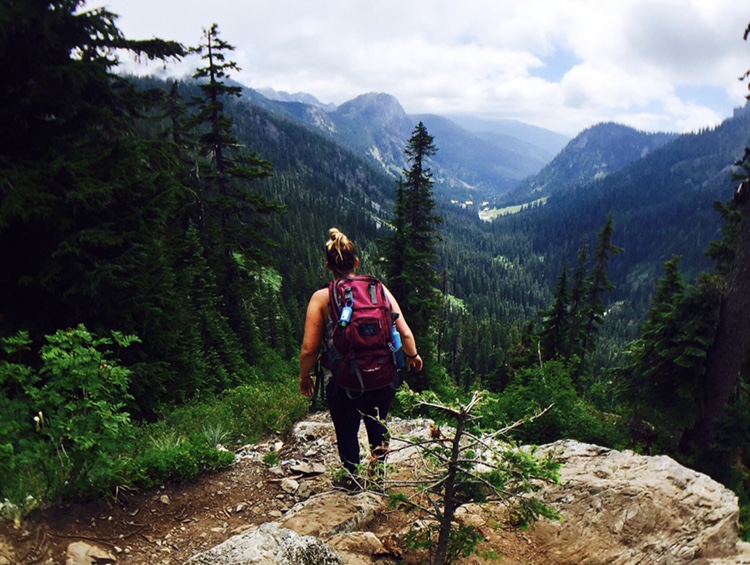 Takeya Waterbottle (approx $20)
Originally I actually found these at Costco. They're basically the same damn thing as a Hydroflask, but half the price when bought as a set. They have kept ice cubes frozen for a full day, which is a life saver when hiking in the summer heat. And in the winter they will keep your spiked hot cocoa nice toasty for your snowy summits.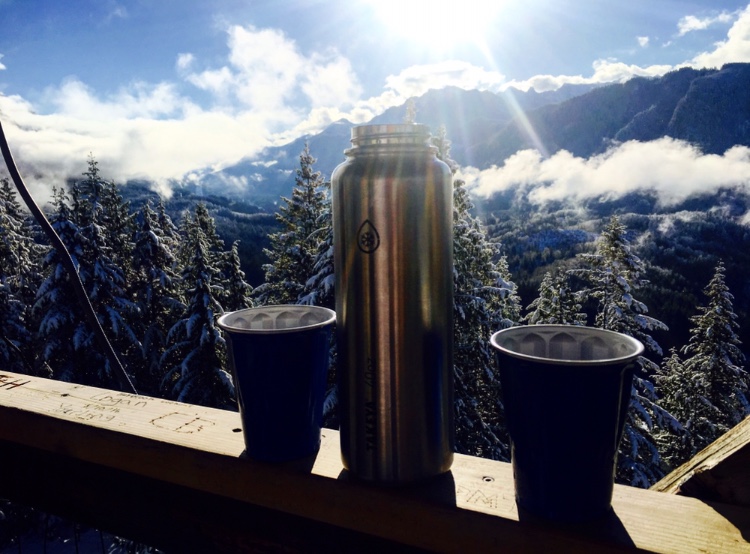 Charles River Raincoat (approx $60)
I asked some of my hiking groups what they're favorite rain jacket was, and several of them mentioned this jacket. I've worn it in the rain loads and my layers underneath have never gotten wet. It's longer than some rain jackets, so it covers the booty. The sleeves are long too and it has reflective details for safety. You can't go wrong with the NorthFace Venture Jacket. I used to sell them when I worked in retail, and they are great. But if you're looking for something with a smaller price tag, this will be a great option. Plus it comes is just as many colors.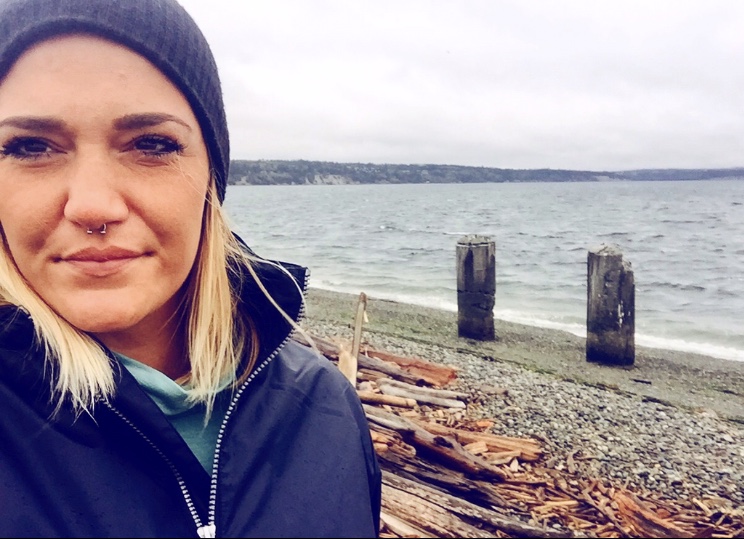 Alps Microspikes (approx $12)
Snowy hikes get slick. That ice turns into a skating rink and you're hitting the ground. I got spikes before I even got poles and they have been an absolute dream. You'll trek around as if you're hiking on dry ground. The name brand ones I had originally looked at were close to $60. Ouch. Remember that for bigger summits or deeper snow, you'll want crampons or snowshoes. But these will most certainly get you started.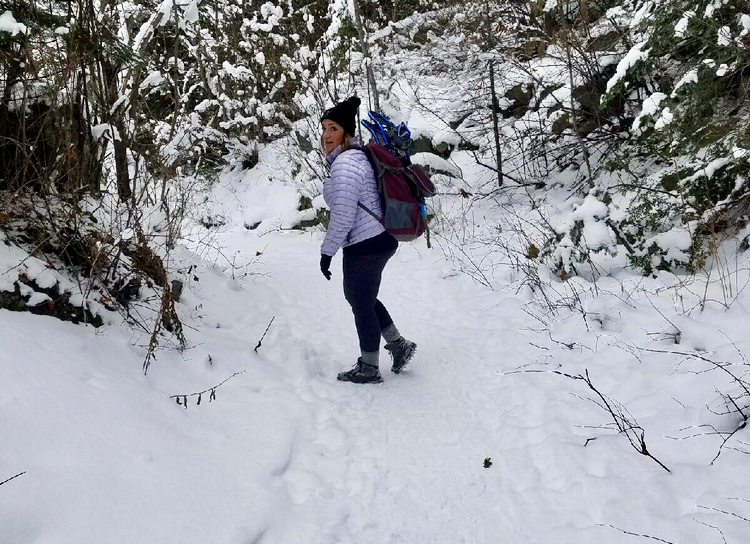 Don't get me wrong, I have more than my fair share of NorthFace. I'm not saying 'don't buy the top of the line brands', they are at the top because they've earned it. All I am saying is that you don't have to break the bank to get geared up, especially not when you're just starting out. Take the time to shop around a bit and you'll be pleasantly surprised.
Click any link above if you'd like to snag some for yourself 🙂
Now, get outside and enjoy!