When I told my friends I wanted to do an Olympic Peninsula day trip, they quickly agreed. What they didn't realize was that they were going to get a 5am Saturday morning wakeup call for it.
Good thing they love me.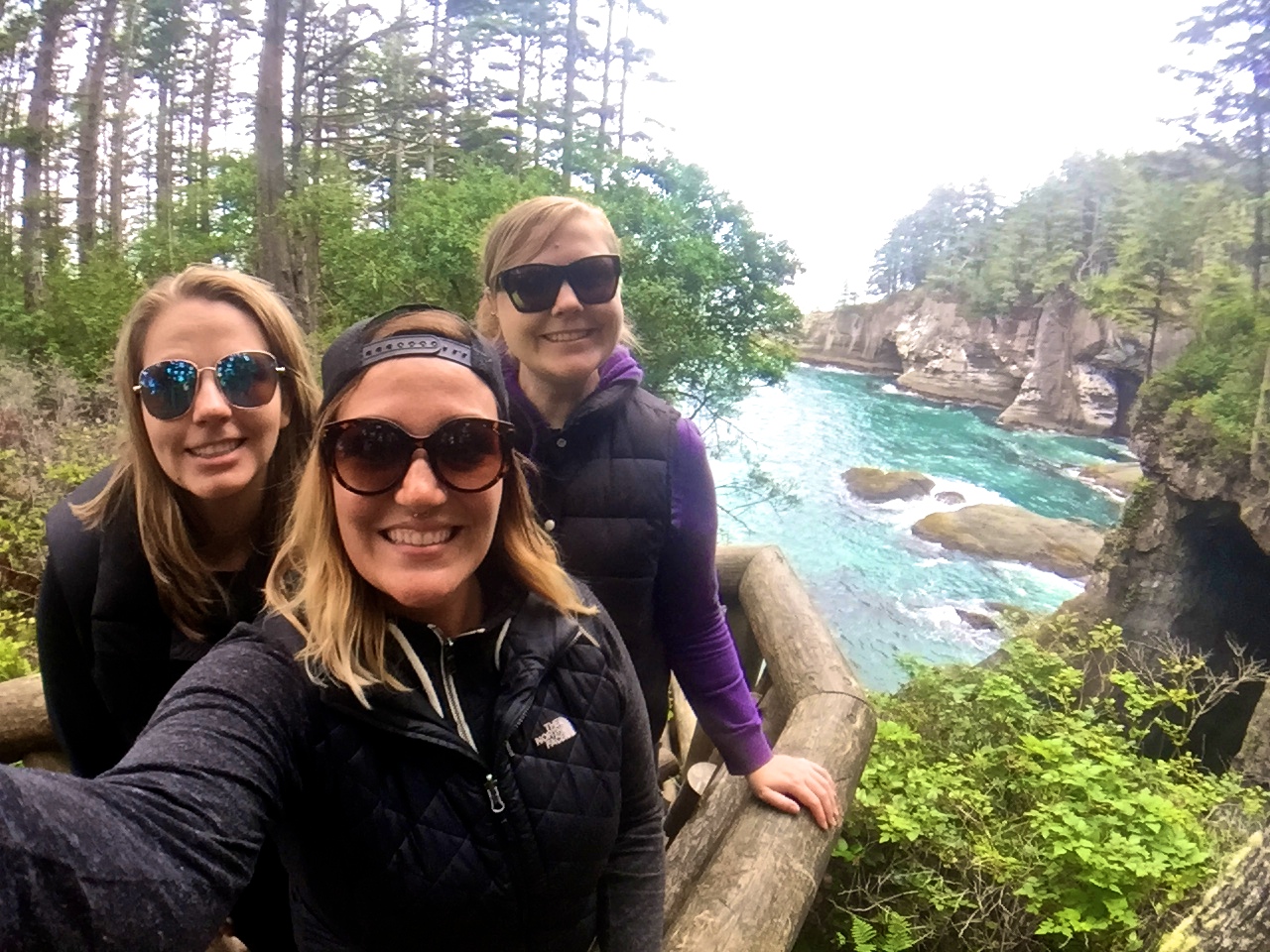 Our initial plan was to hit the top half of the waterfalls on this list. But we decided to just stop at a few and head out to Cape Flattery and Neah Bay which would take up a good chunk of time.
The morning of, I was the one running late, which is not common for me. I woke up at 5:33am and they were supposed to be  meeting me at my house at 5:45 to leave. And I still needed a non-negotiable shower. Oops. But we ended up on our way only 20 minutes later than planned, snagged coffee from my favorite spot and caught the next ferry instead.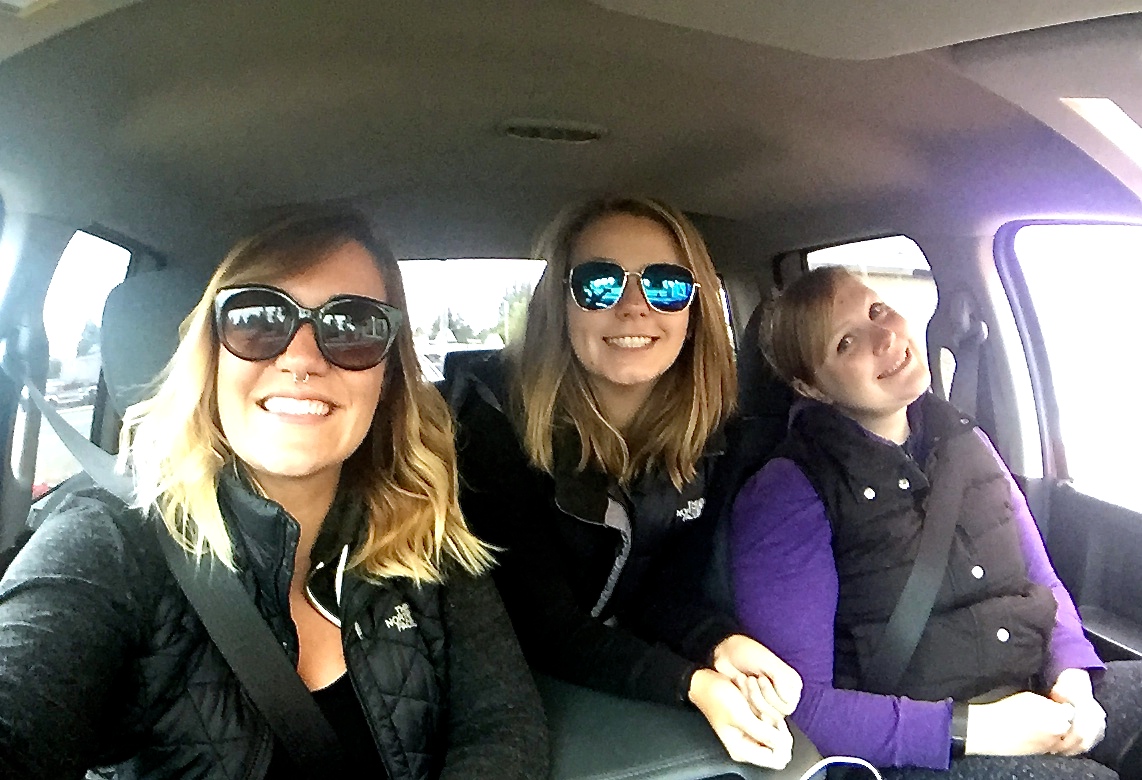 We headed for Port Townsend first.
We were too early for anything to really be open (9am on a Saturday isn't really hopping in a small town)  but we walked a bit and cruised long the water and under one of the old piers.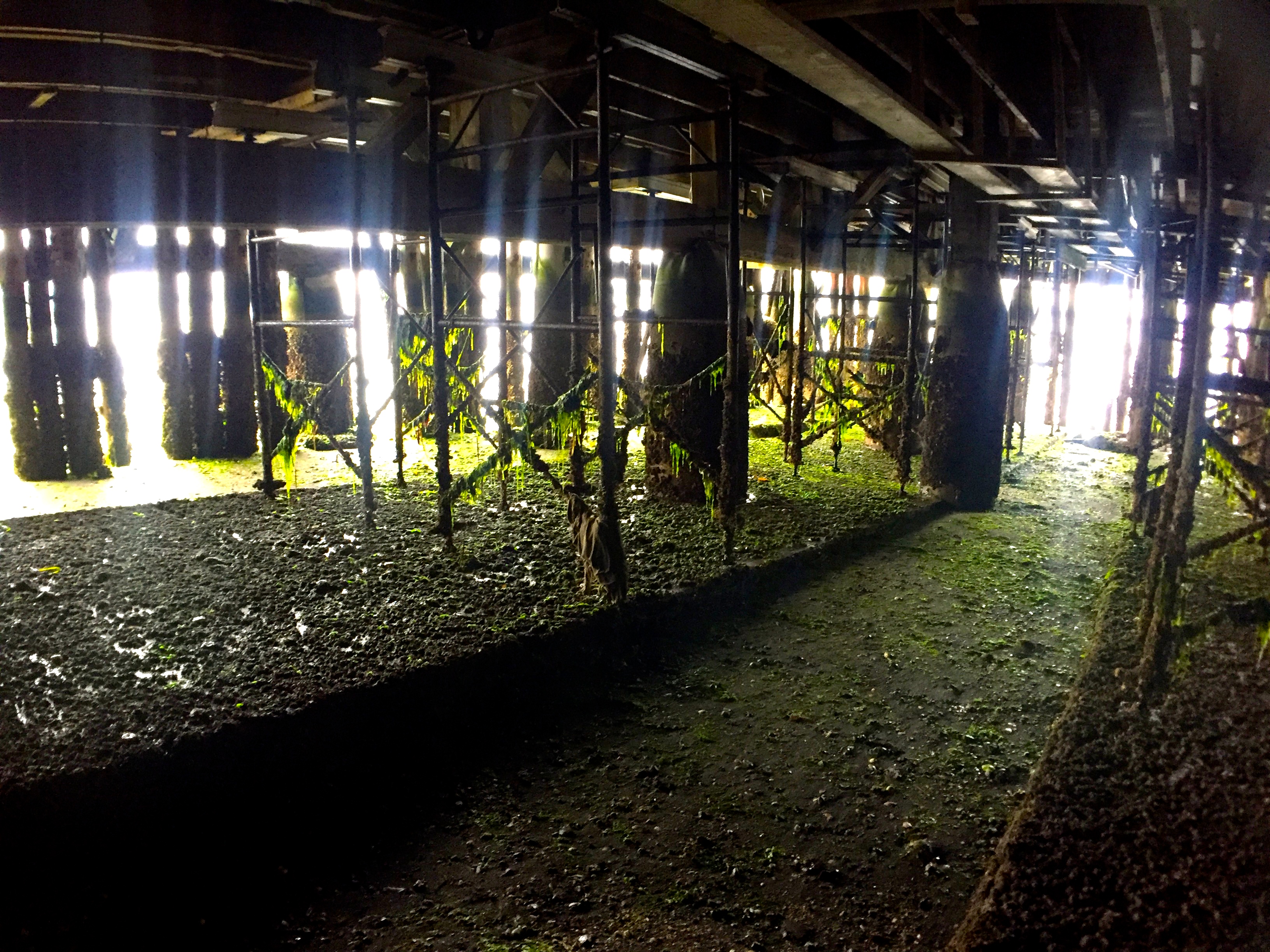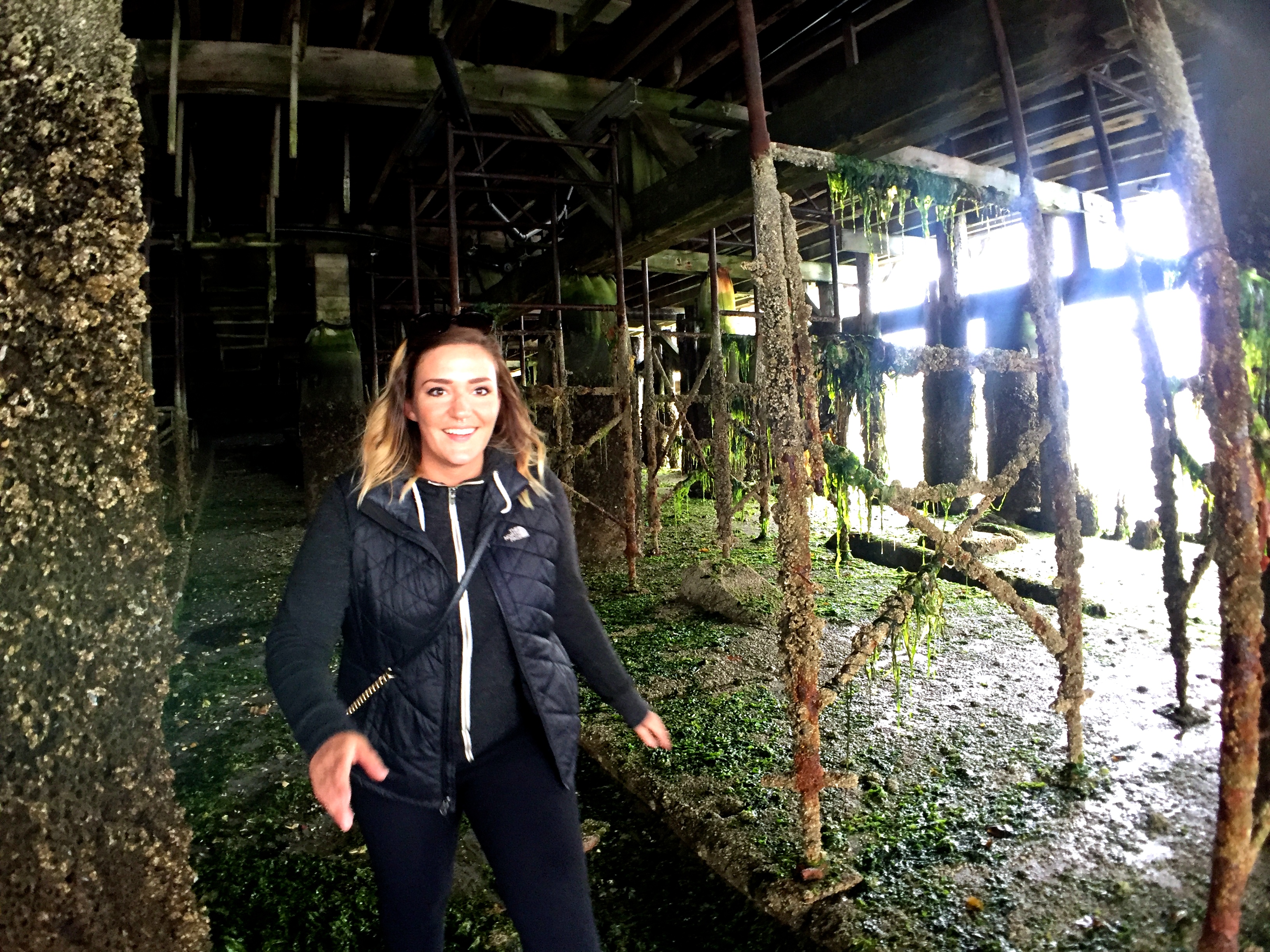 Still stuffed from our coffee and pastries, we opted to wait until we got to Port Angeles for real brunch.
We pulled into town around 11am and stopped by Smugglers Landing. Biscuits and gravy and Irish Coffees were exactly what we needed.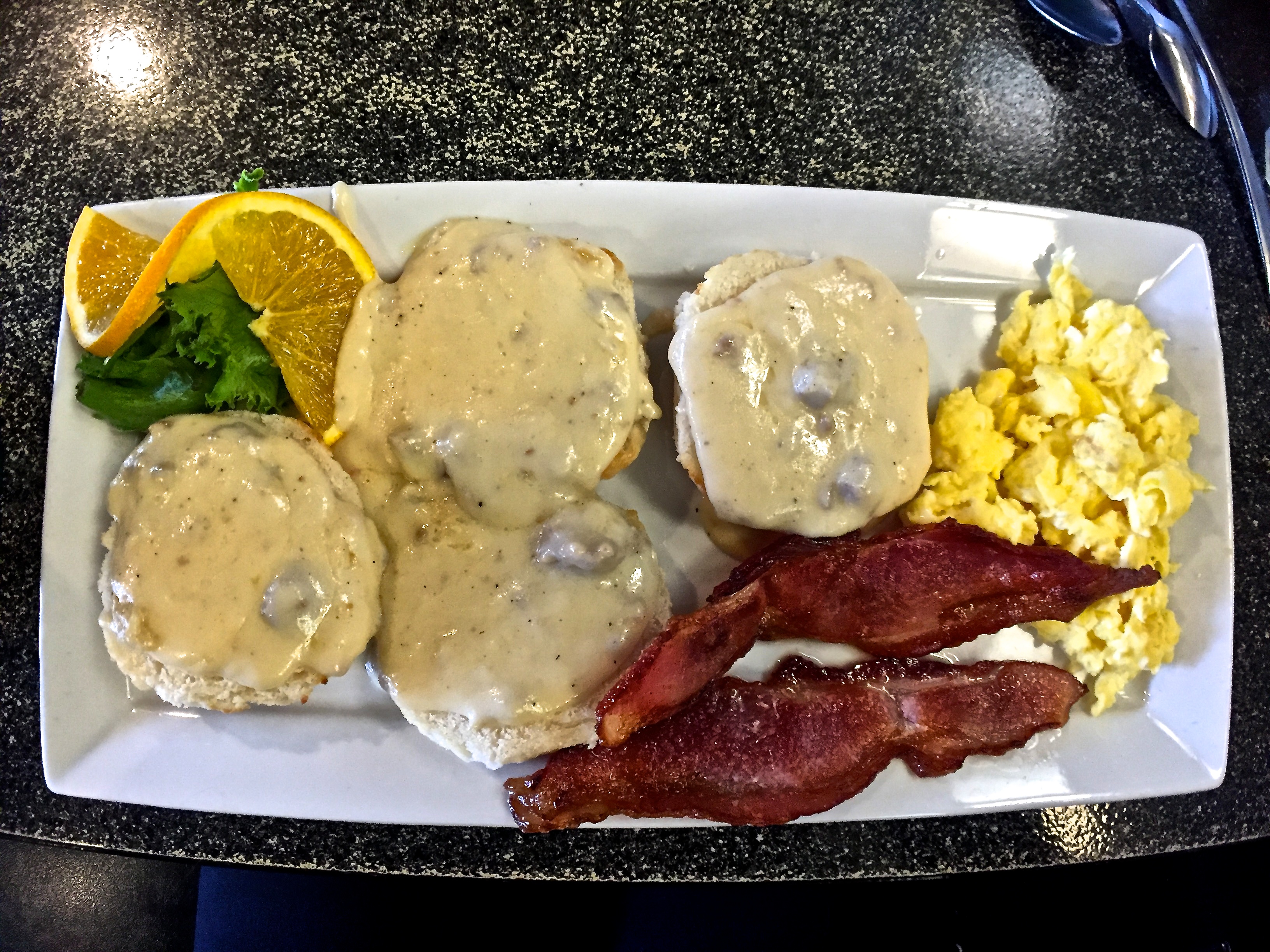 Then we walked down a few streets to a little park with a lookout point so see some of the ships in the harbor. We didn't get as much sunshine as we had hoped for, but it was still beautiful.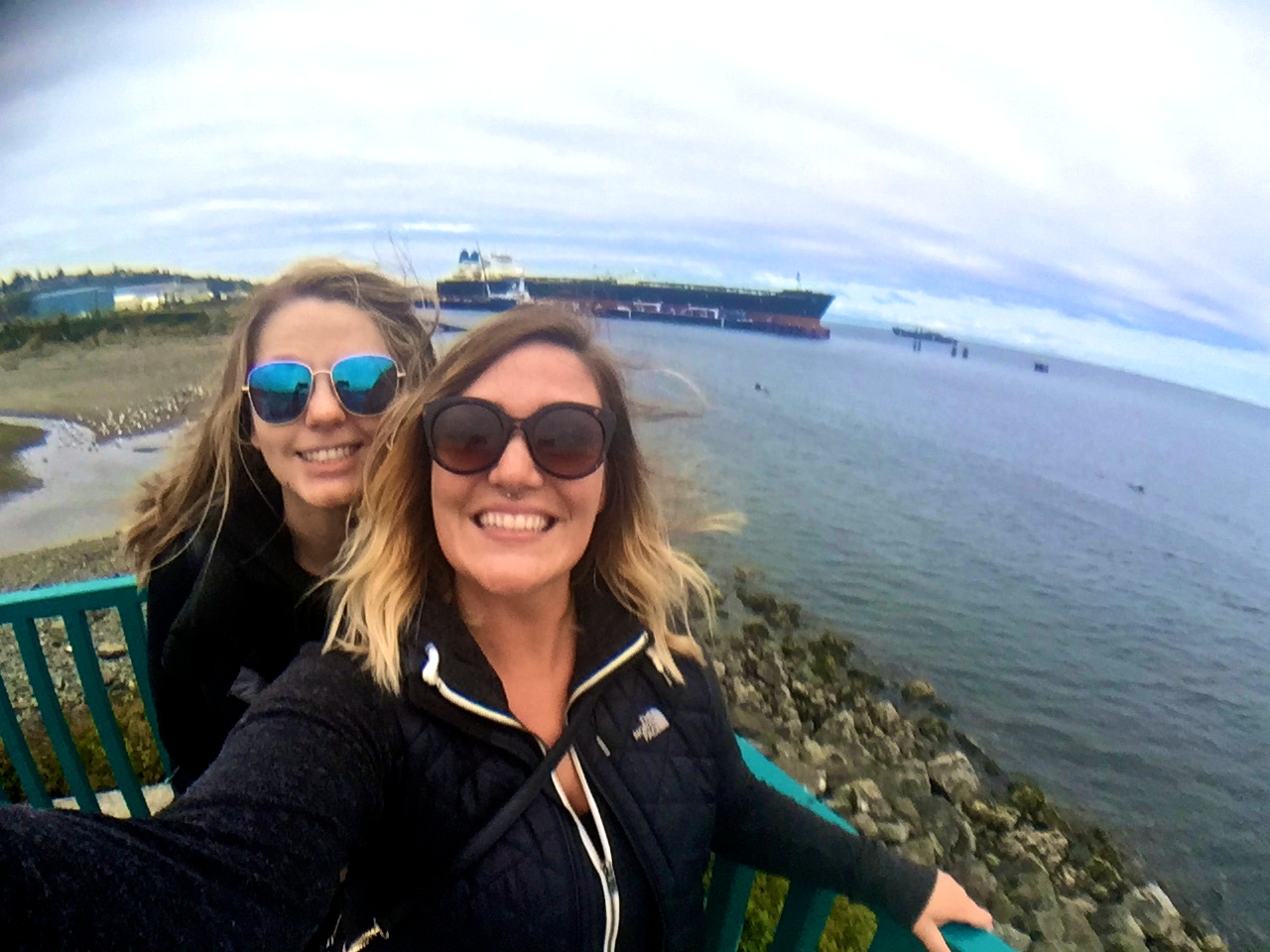 From here I took the wheel and we headed west again on 112. We decide that if there was anything that might be interesting along the way, we would give it a go. About an hour into the drive, I see a sign for a scenic viewpoint and we decide to pull off.
That brought us into Sekiu (which none of us had never heard of before) which is just on the western side of Clallam Bay. Also, its pronounced 'CQ'. I had to Google that. There isn't much to it, but we pulled onto Front Street and drove down to Olson's Resort so we could get out and walk the jetty.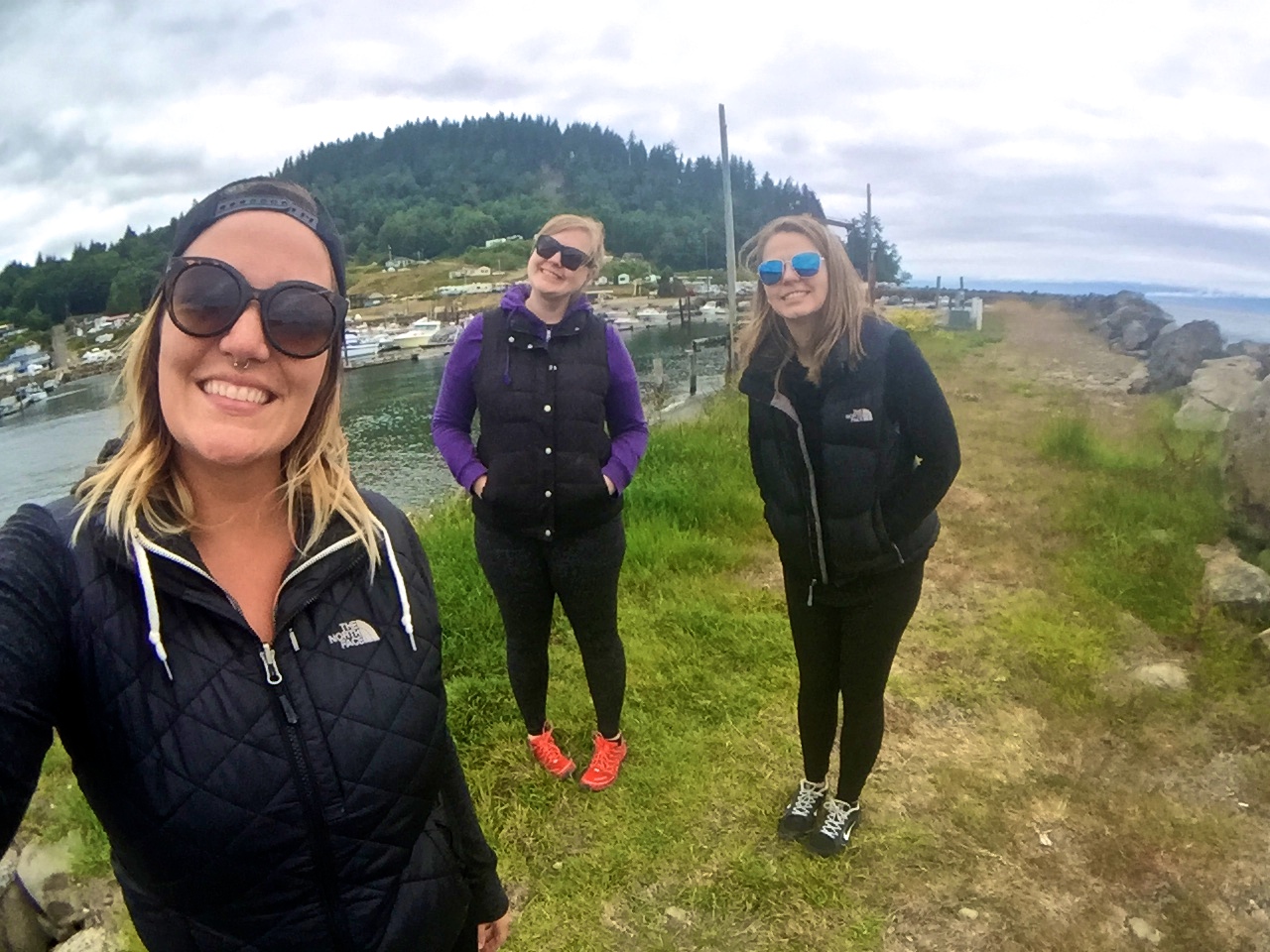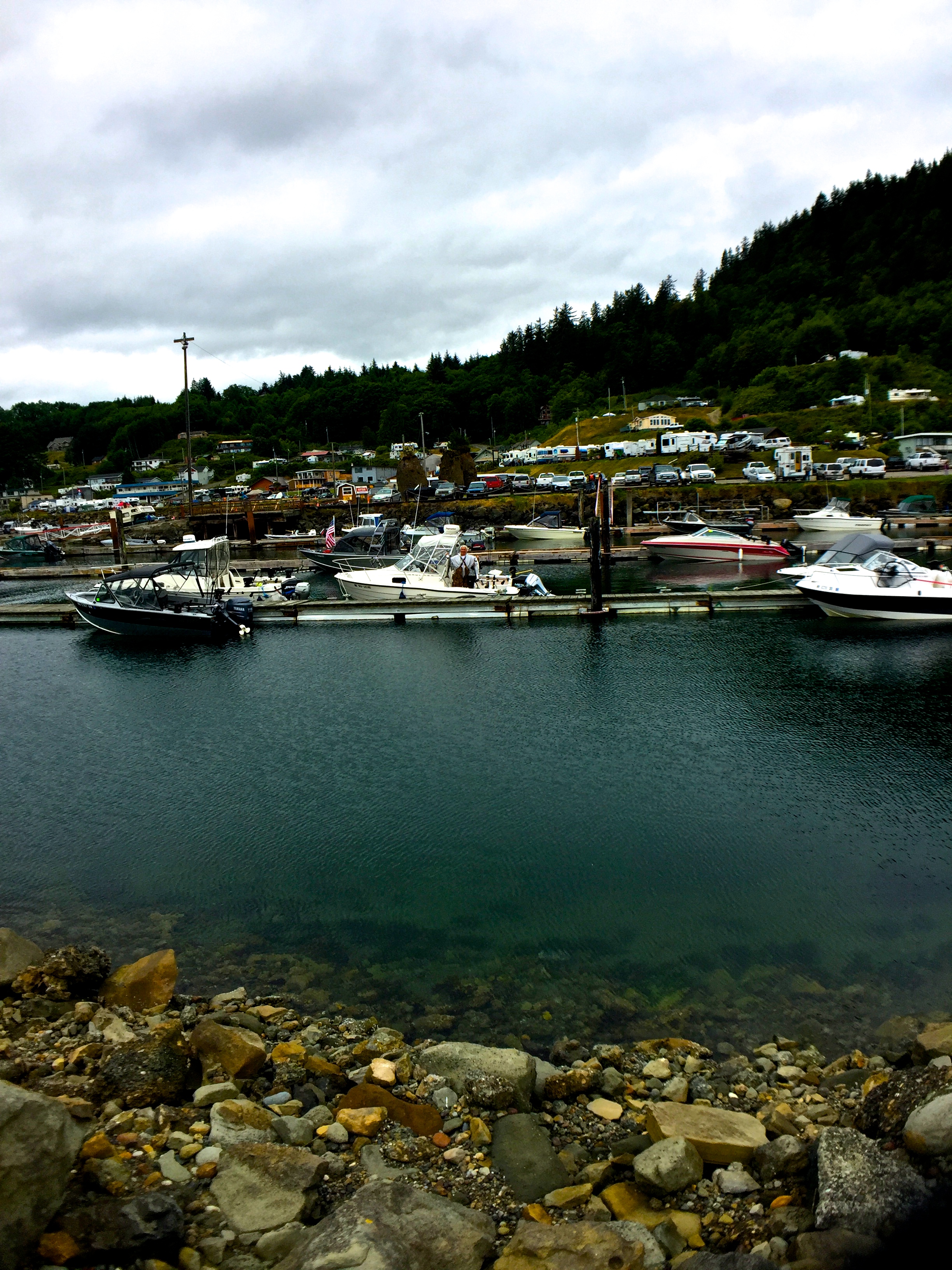 This seemed to be a pretty big fishing community and once we got out on the jetty there was a man who had just come in on his boat and was very excited to show us his catch from the day.
This little town was awesome and there was not enough there for it to be touristy. And the bay was perfect.
We got back on the highway through Neah Bay to Cape Flattery. 
Cape Flattery is on the Makah Reservation and is the northwesternmost point of the continental US. It looks out over Jones Rock to Tatoosh Island where the Cape Flattery Lighthouse stands.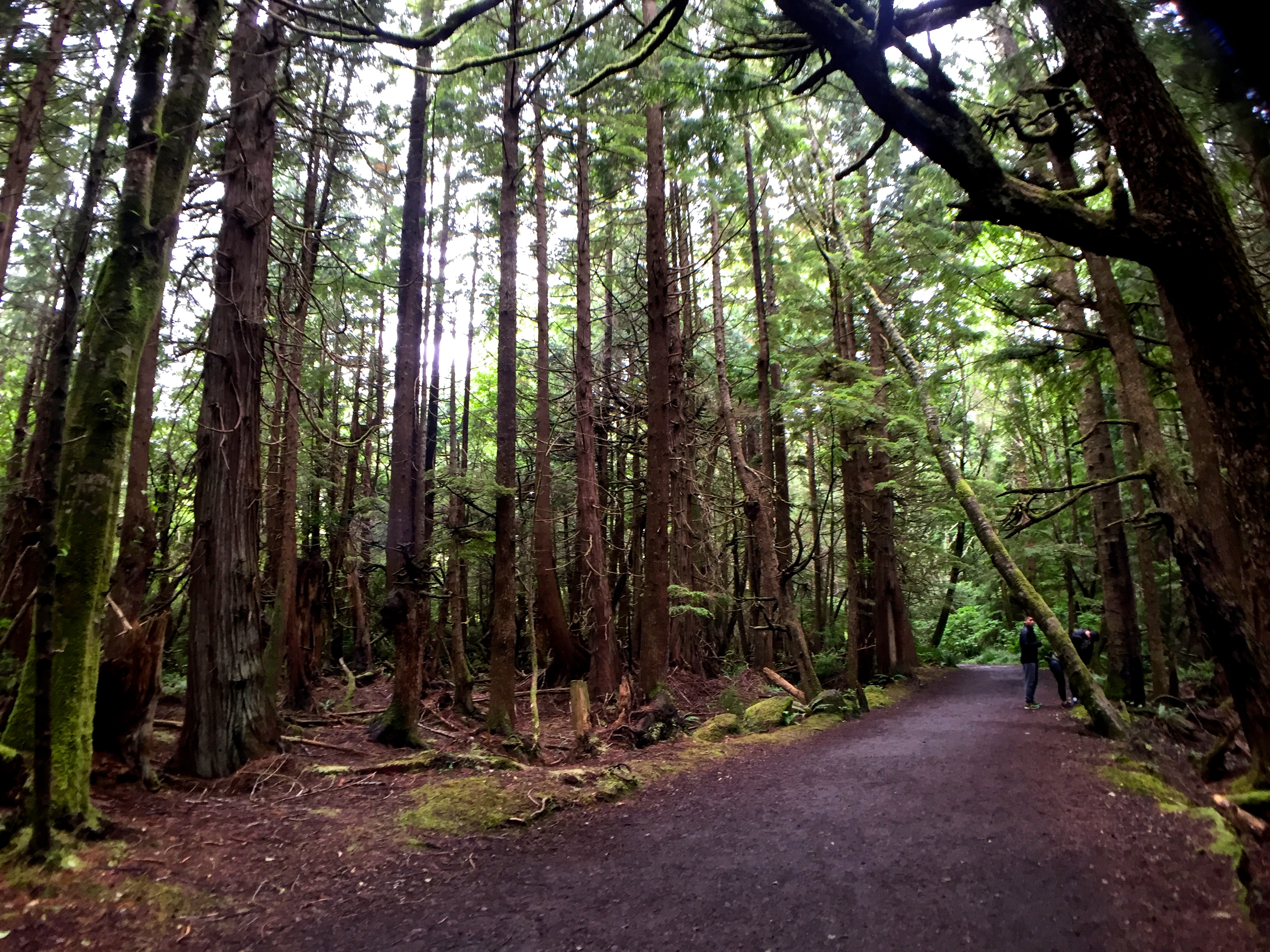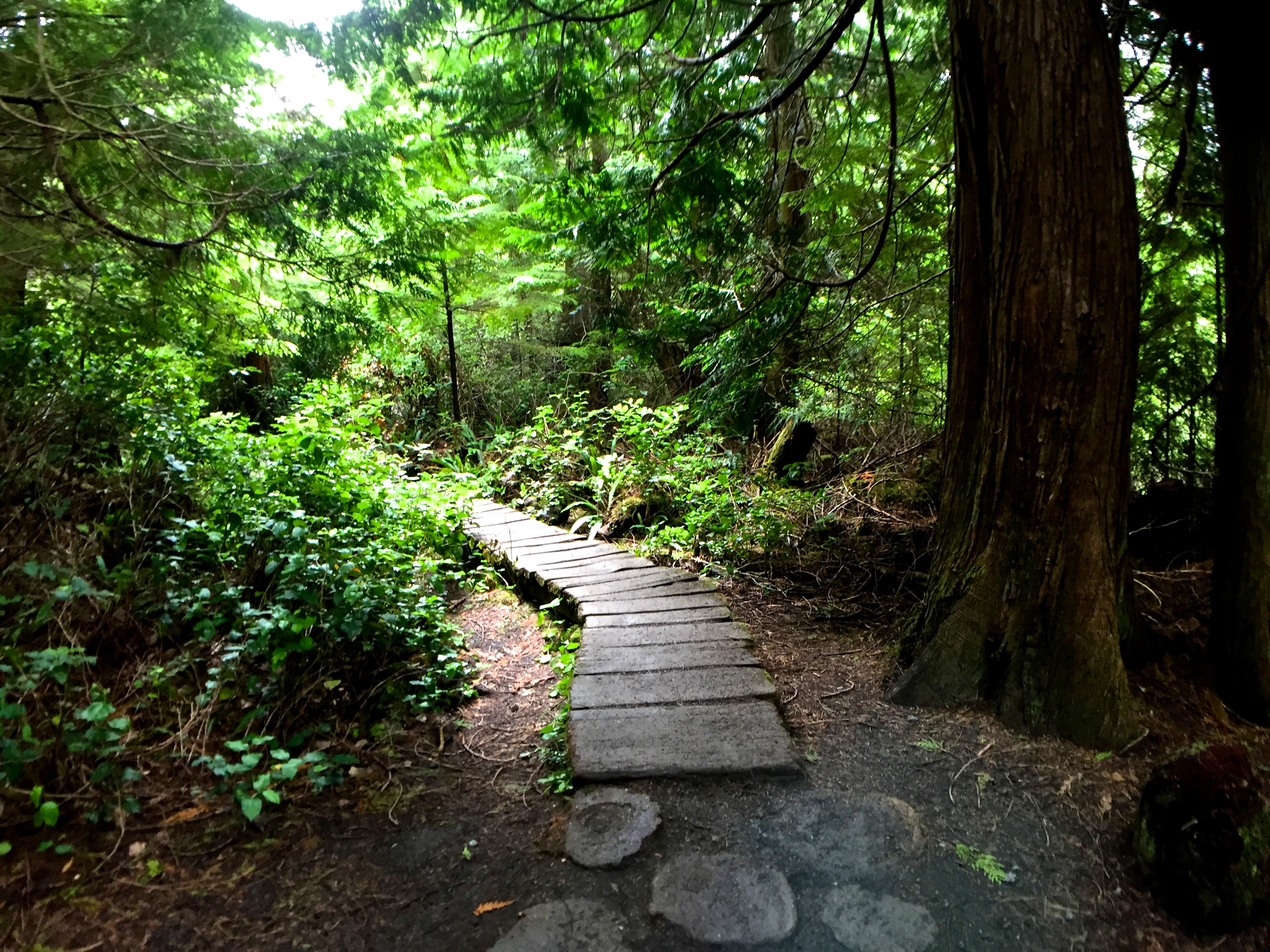 The trail is easy, less than a mile each way with just enough elevation at the very end to keep you warm. It was busy be we managed to park on the side of the road just outside the actual parking lot.
Of course, the pictures won't do this place any justice. They never do. But it was awesome.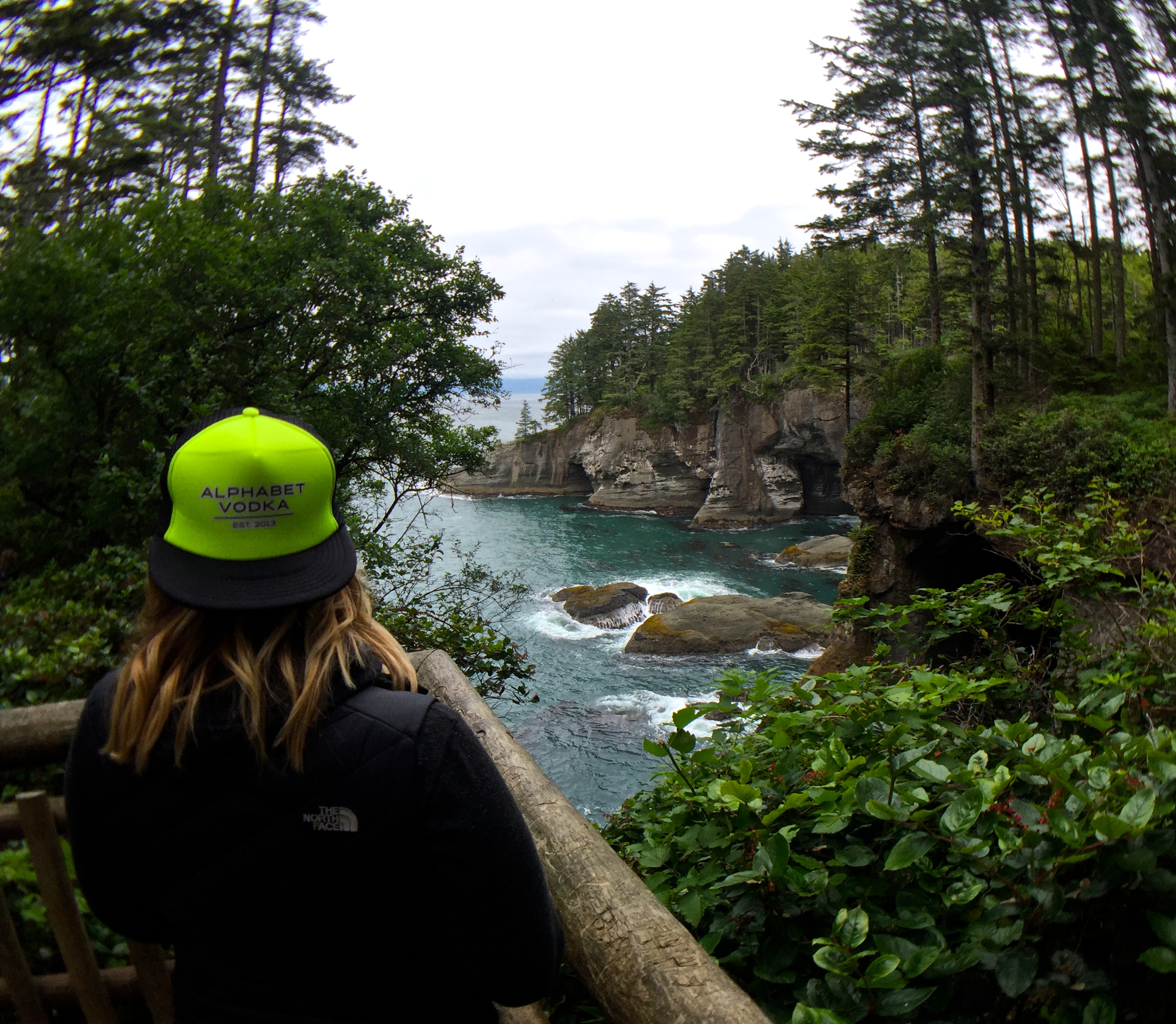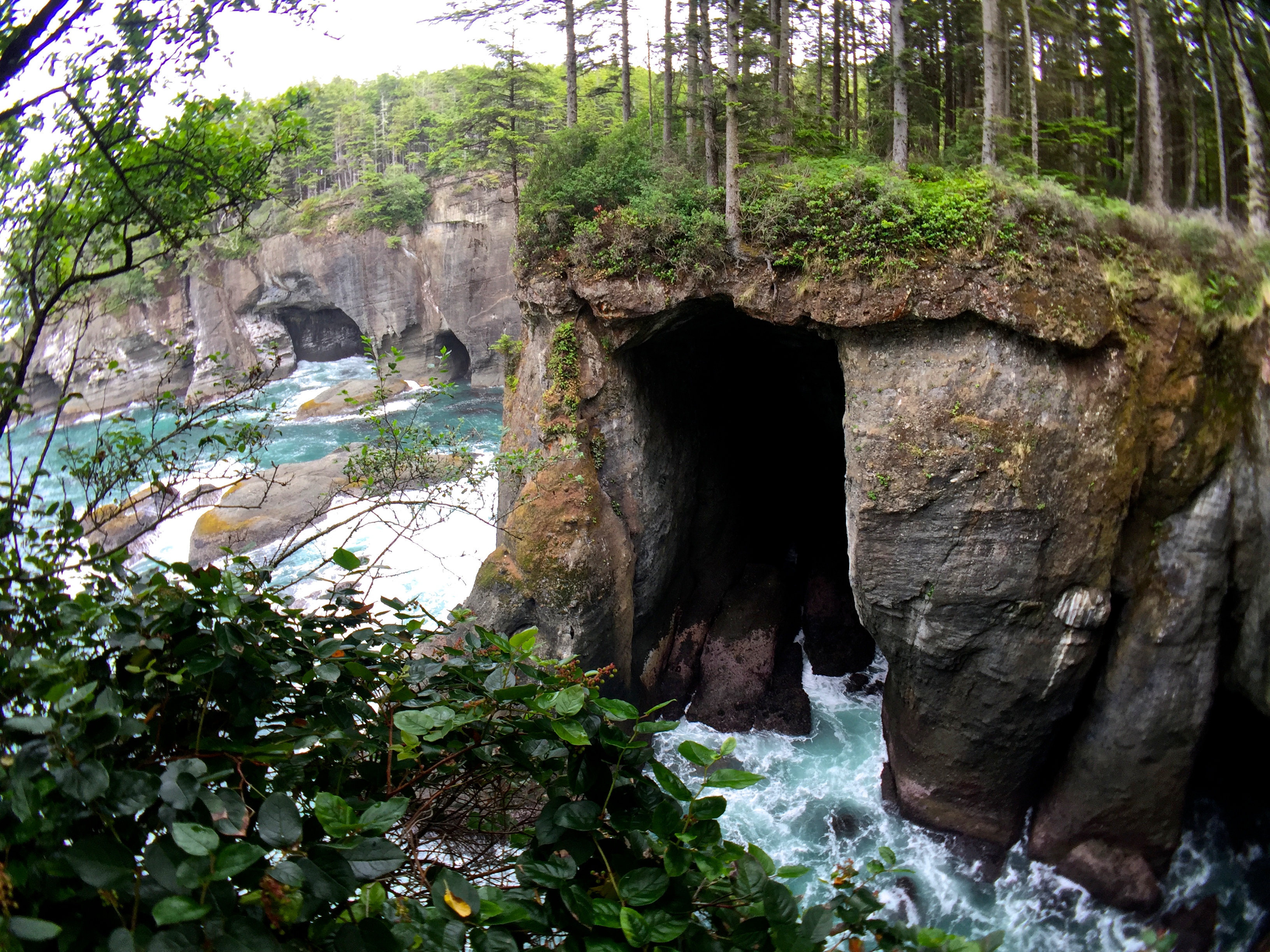 There are several viewpoints on the trail so you get to see all sides. It is perched up on top of sandstone cliffs that are slowly being carved out by the waves, creating these incredible caves.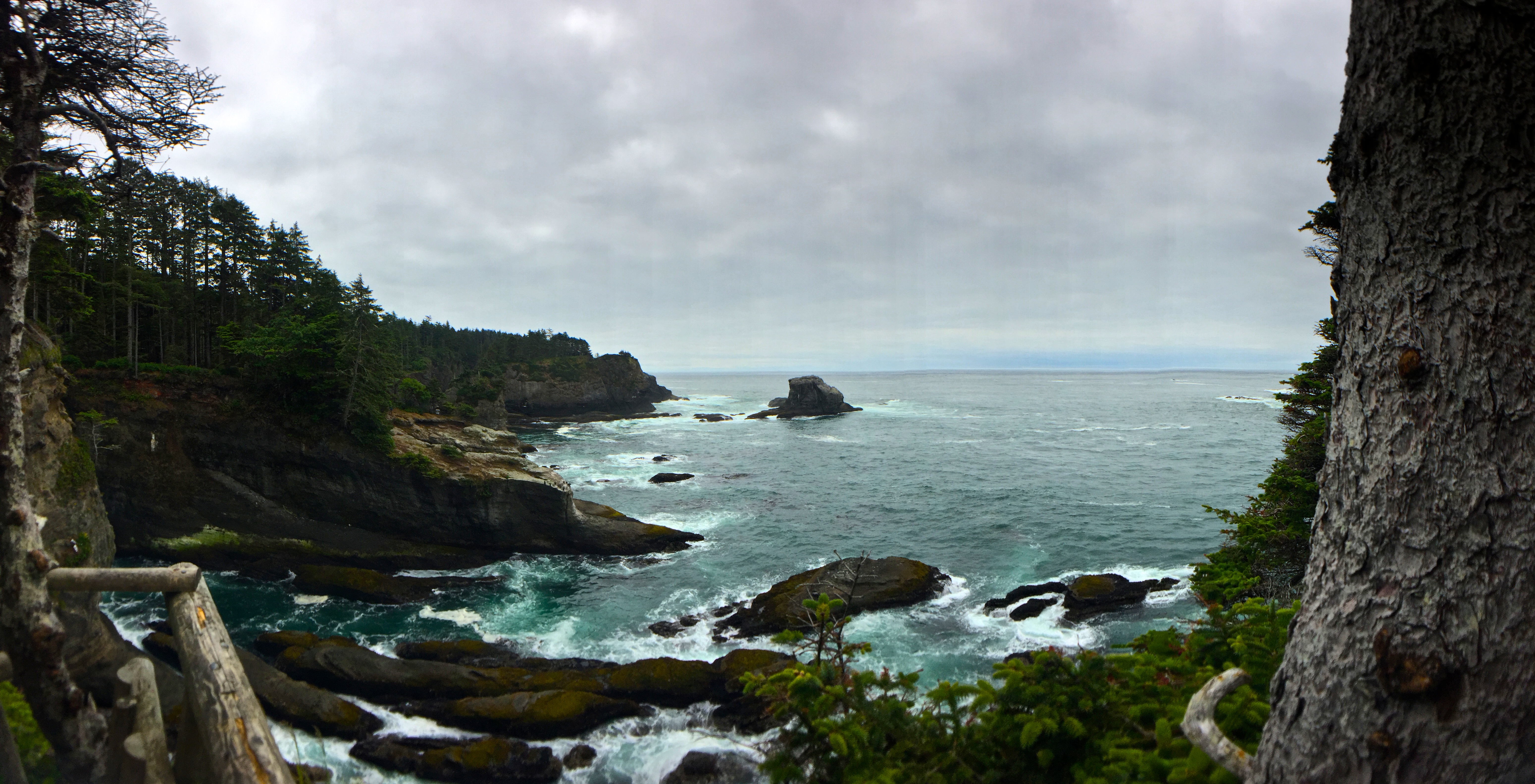 I'm sure this place is absolutely brilliant in the sunshine, but I couldn't have been happier with the gray. Water of course reflects different colors with the sky, and this combo would be pretty hard to beat.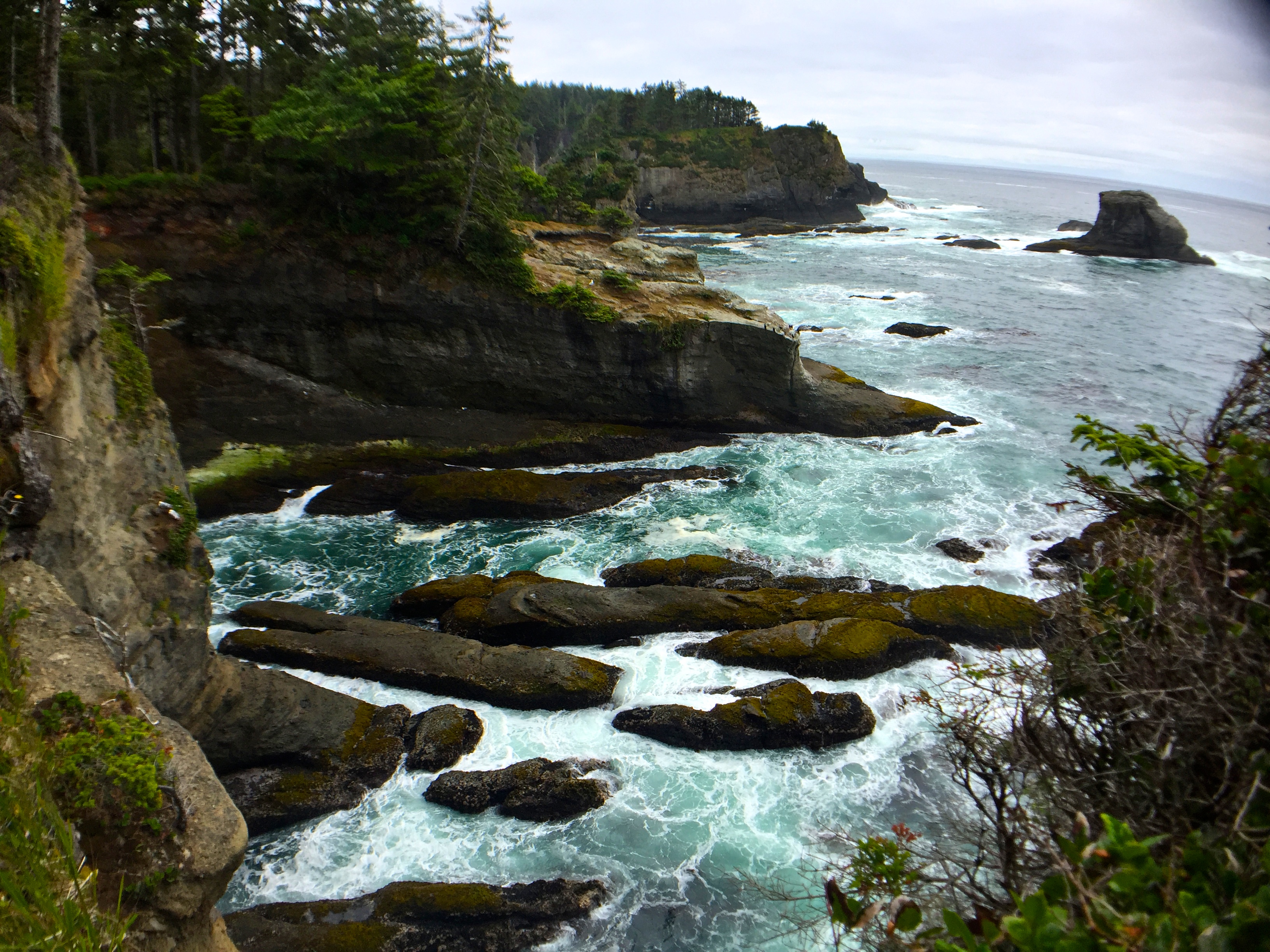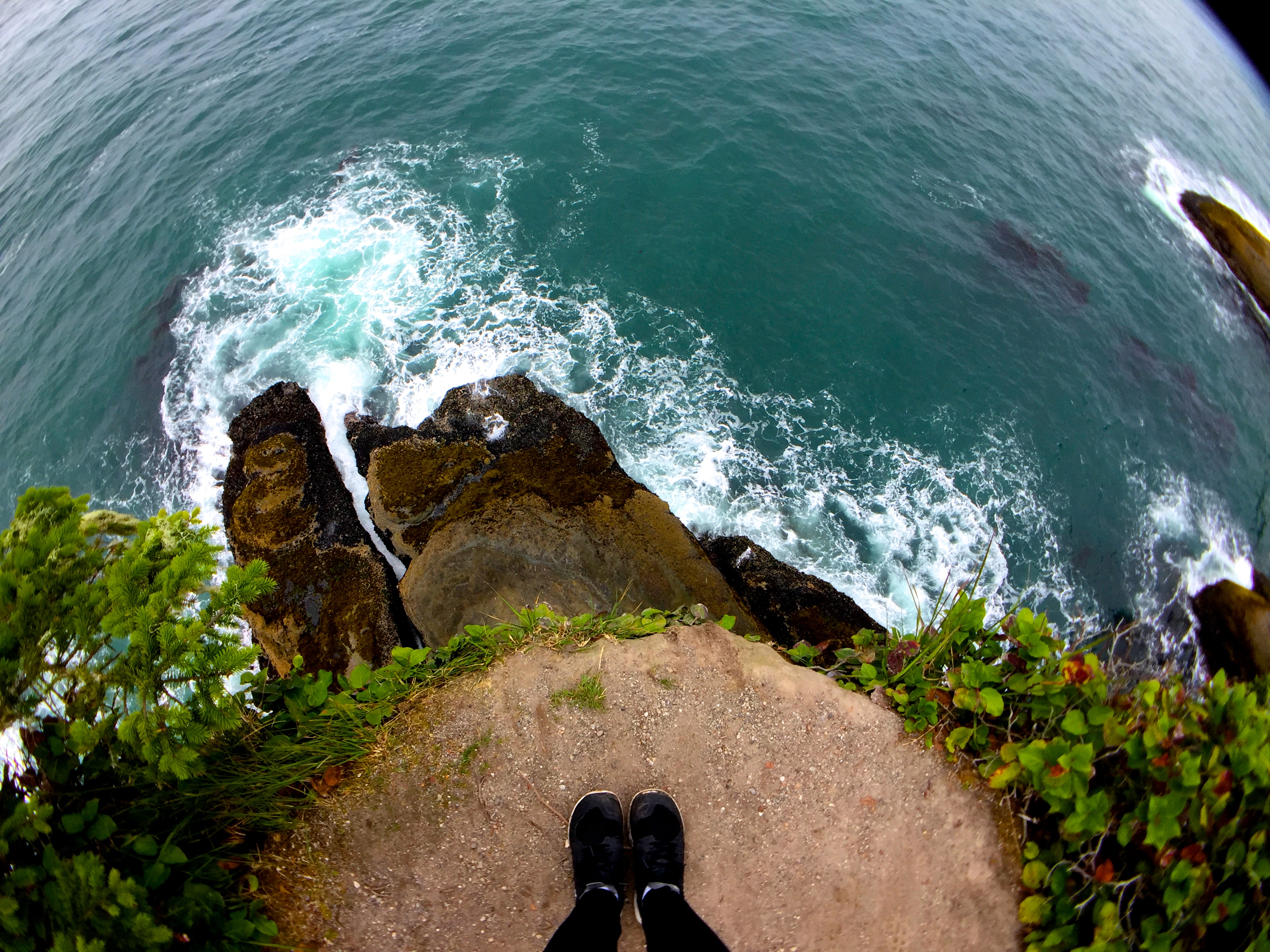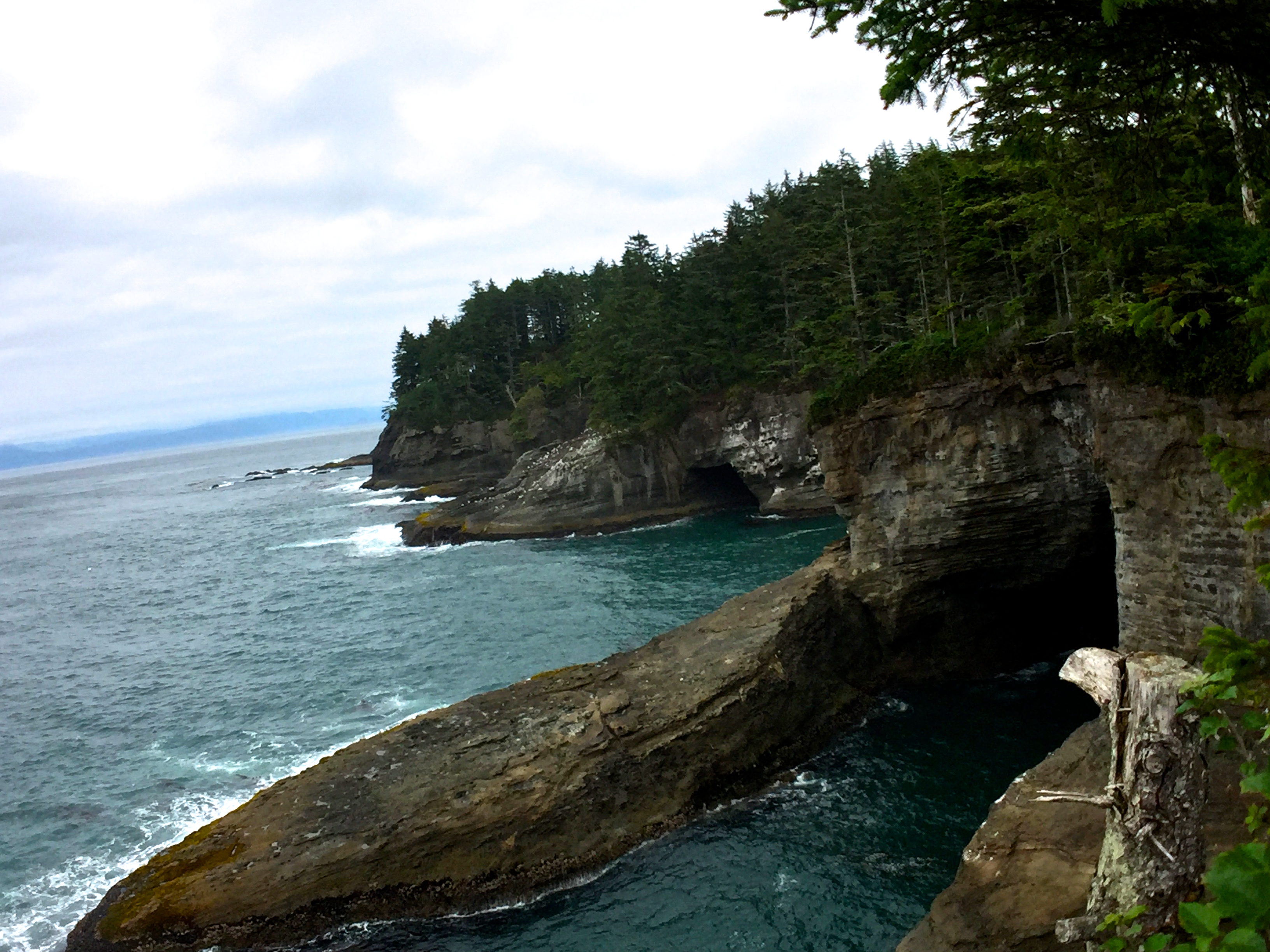 After frolicking around for a while, it was time to start making some decisions about the rest of the trek. We were supposed to be heading south to La Push to hike Third Beach to a waterfall there, but it was going to be quite time consuming. We opted to save that for a longer weekend when we could come back out to camp.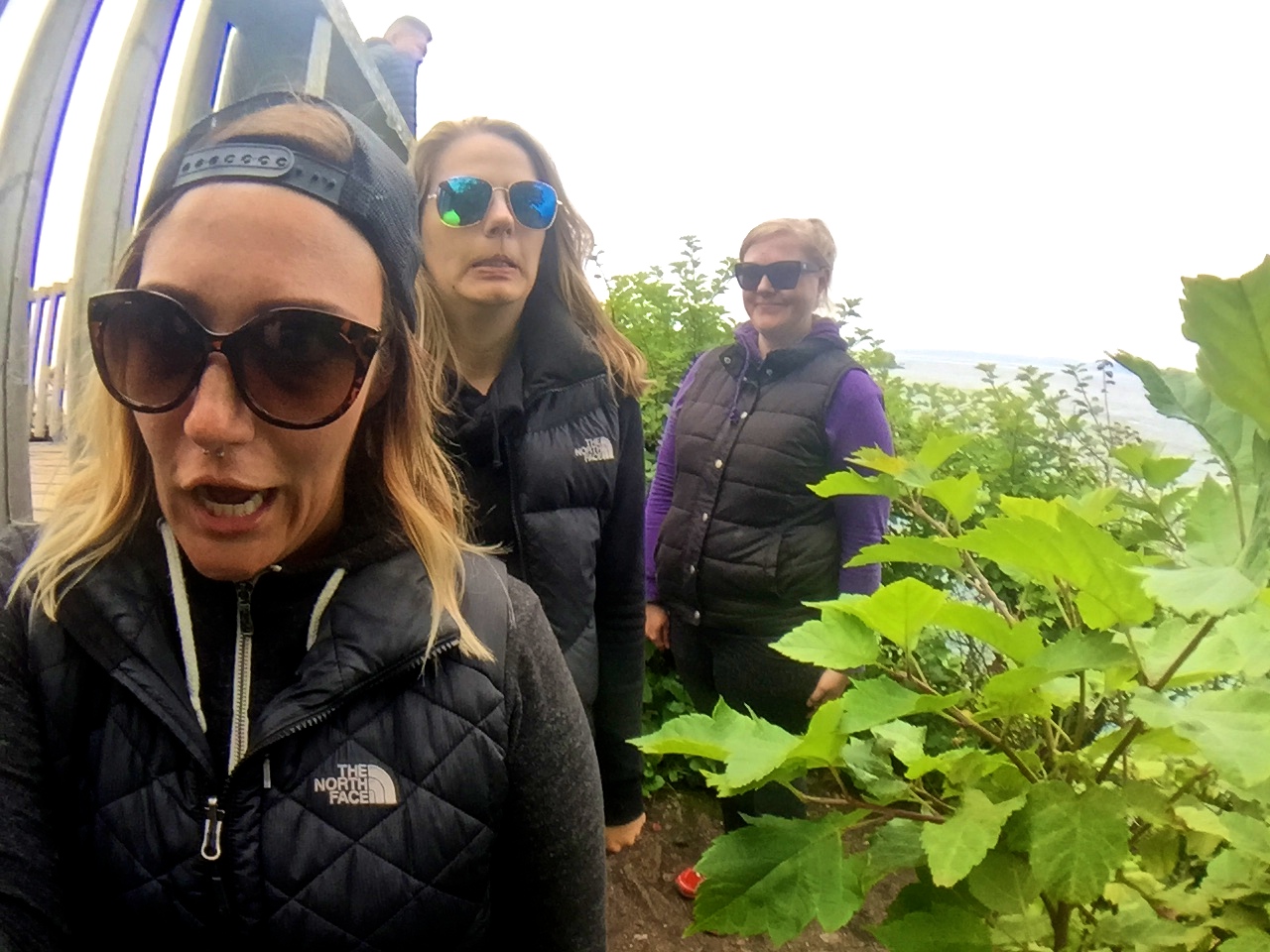 So I hopped back into the driver's seat and got us headed back Eastbound to find 2 waterfalls outside Port Angeles near Lake Cresent. We blasted some music and stopped for snacks and had a lot of laughs.
We got lost heading to the first waterfall. I have changed my iPhone from Siri to a British man who I have named Charles. I have to say, he hasn't proven to be much better. Changing the voice changes the quality of navigation, right? 
"Turn left onto Lake Cresent Road, then turn right onto Lake Cresent Road" makes NO sense, regardless of how wonderful you sound saying it.
We managed to find Madison Falls which is a short little jaunt from the parking lot.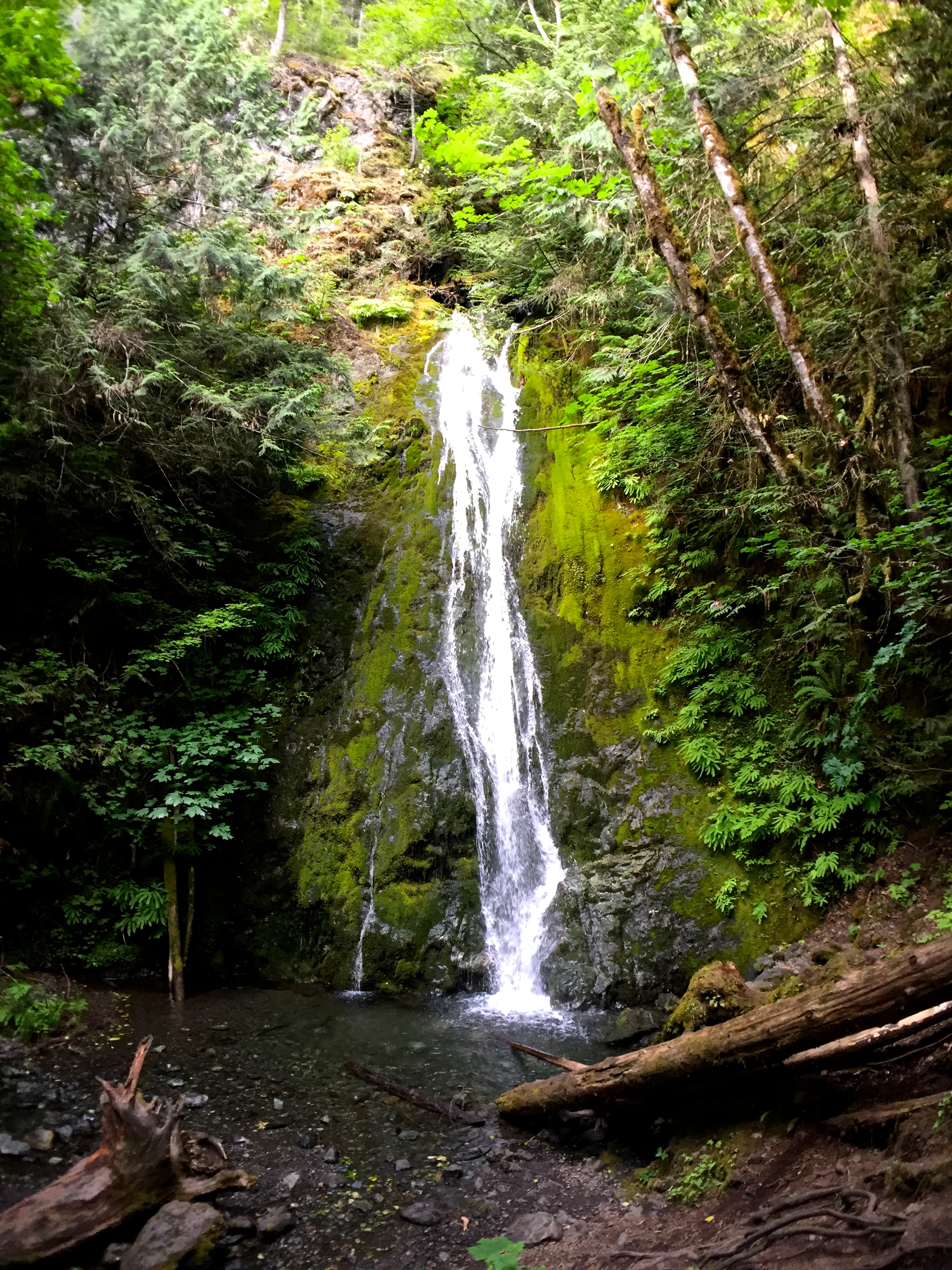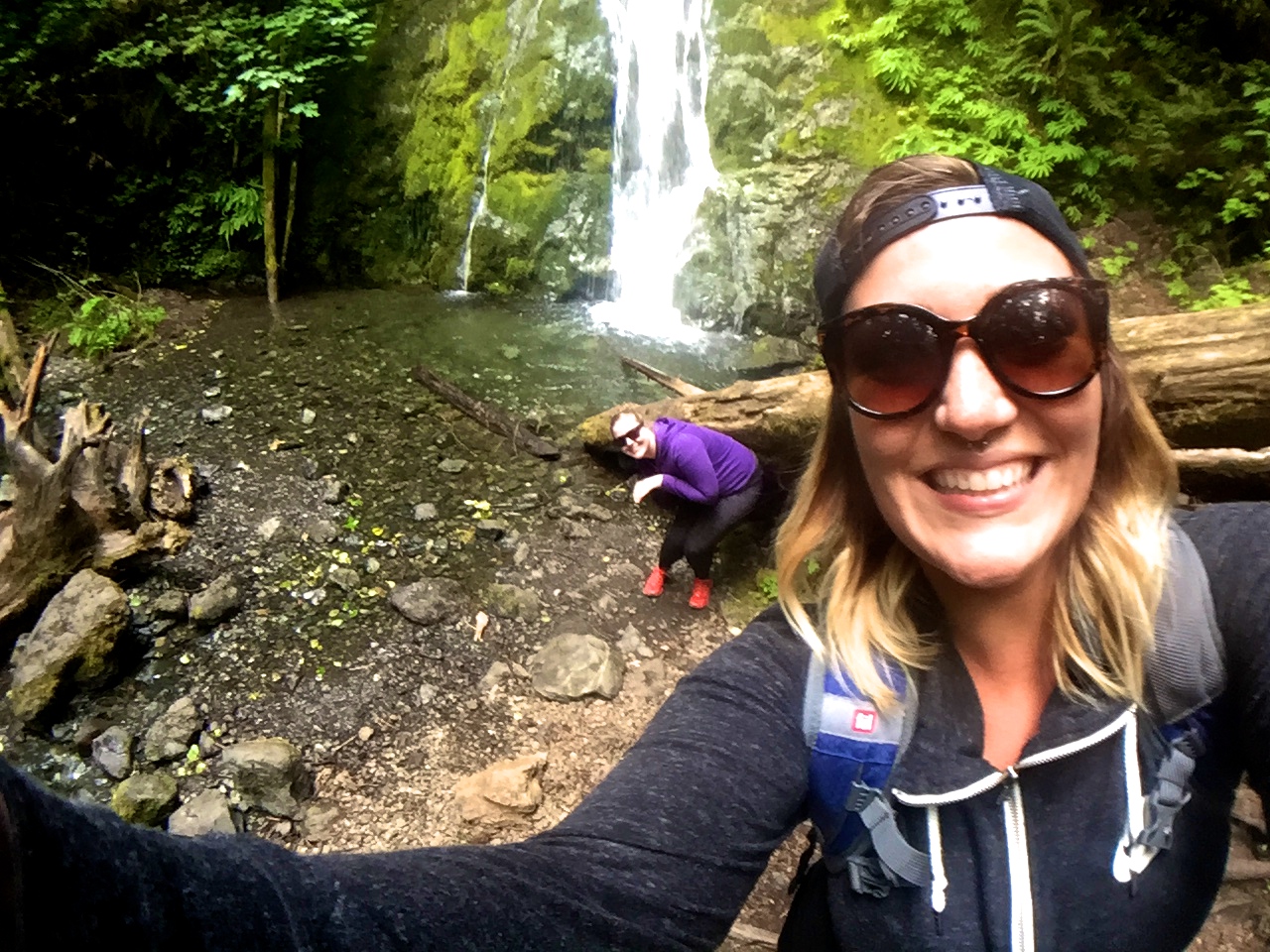 When we stopped for snacks, I made sure to grab a few beers. I was not going to go on this whole trip without shotgunning a beer. 
Let me preface this by saying, I am not a pro at shotgunning. And definitely not good at making the puncture. I have friends who open them with just their thumbs, no problem. I am not that good. Not even close. But I was the only one willing to do it.
The first one sprayed directly in my face as if it were from a movie. No one got a photo or video of it, but I was soaked. The second beer opened a little easier. But we managed to finish them and get the cans back into my pack before anyone else showed up.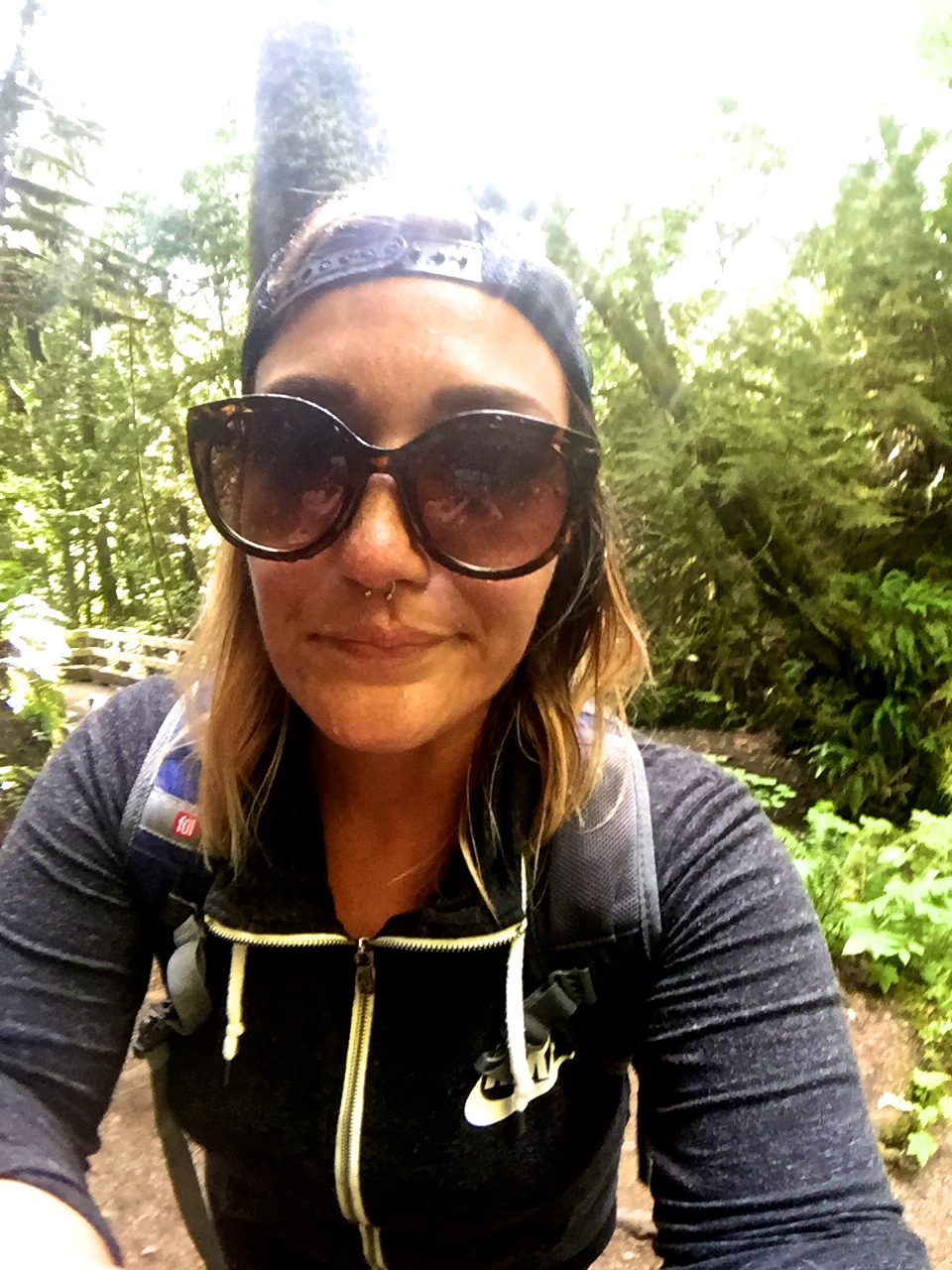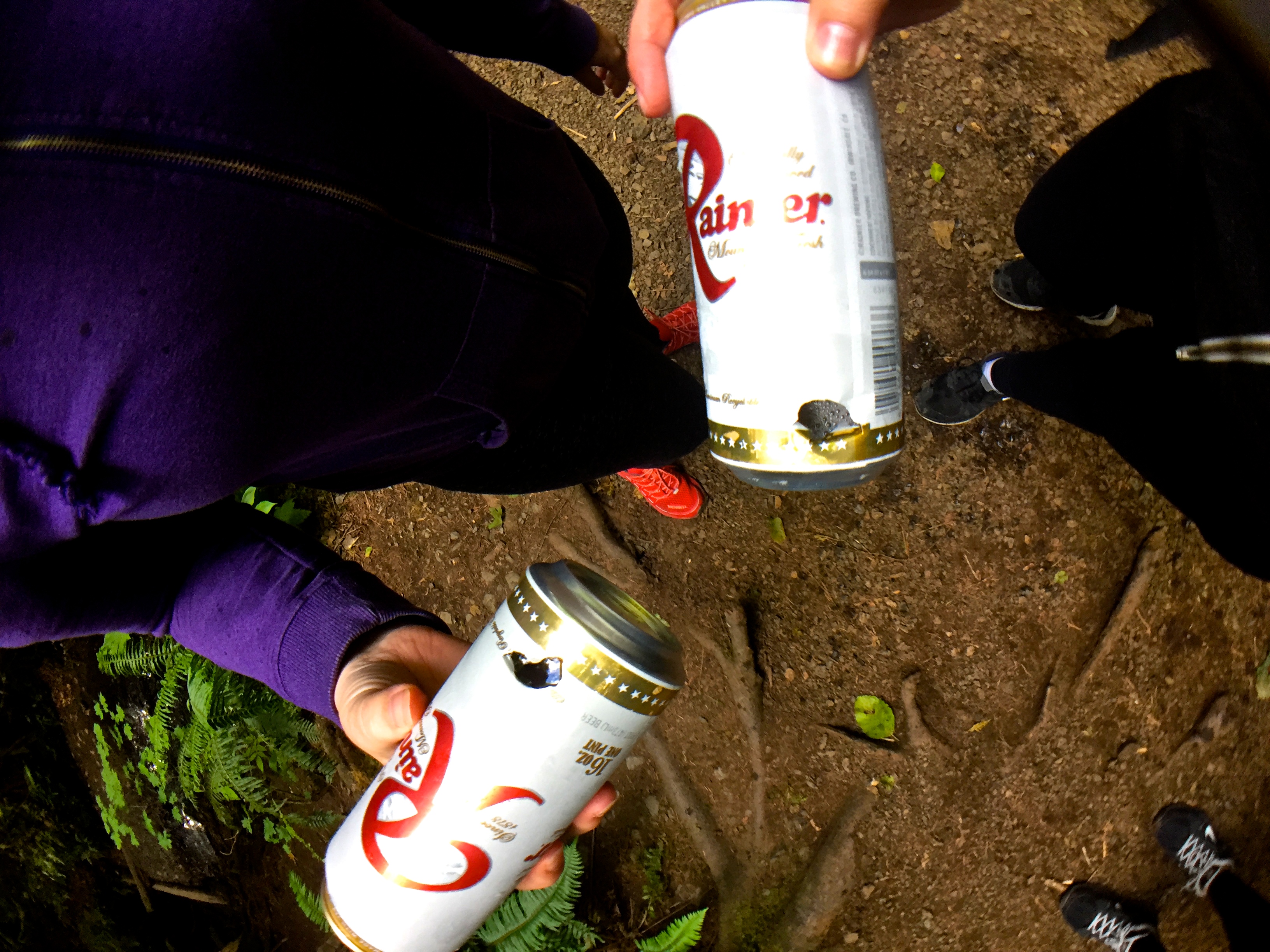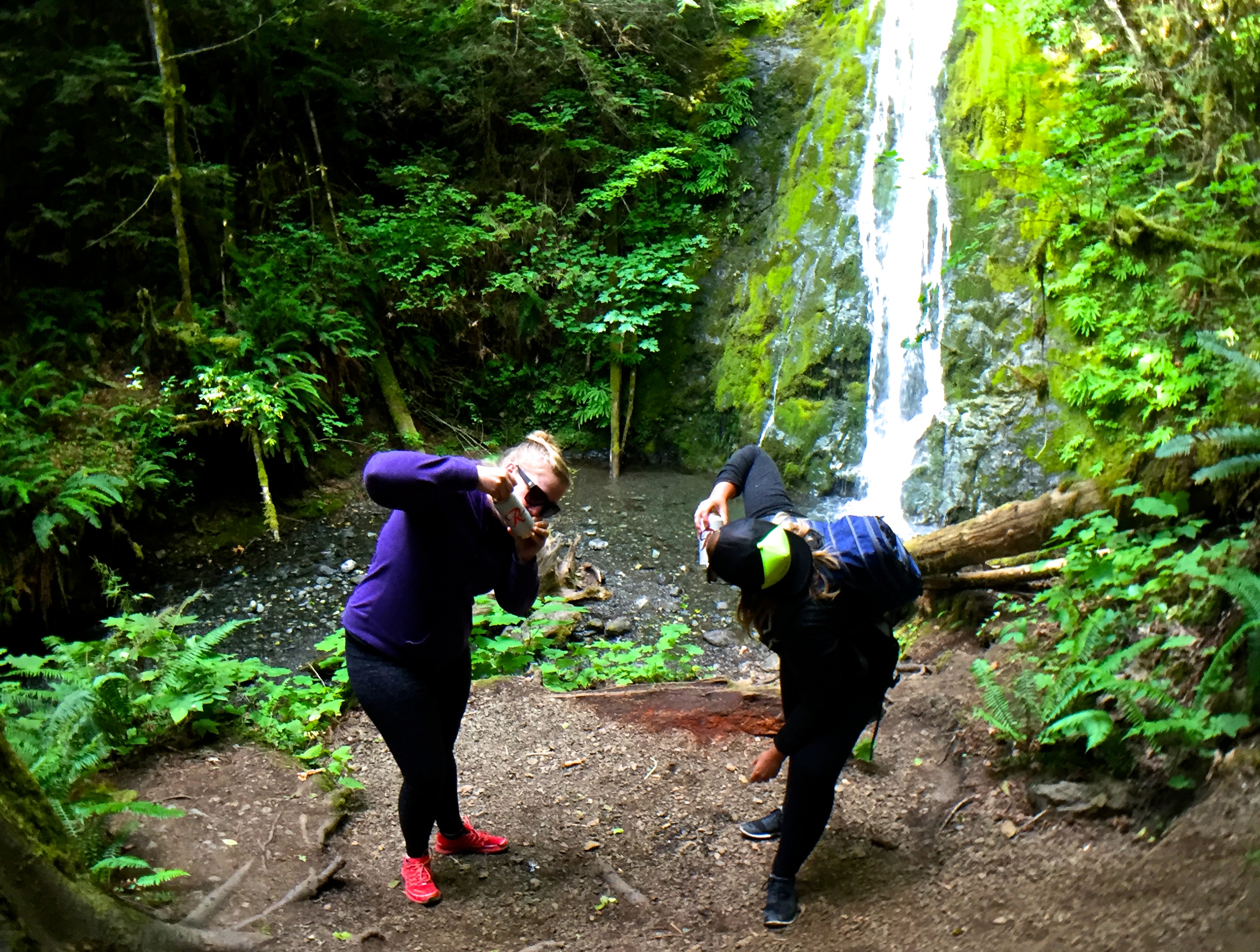 Never a dull moment when you're drinking beer at a waterfall.
Only two of the three of us shotgunned, so the other one took the wheel for the last leg home.  We got stuck behind the slowest minivan ever who thought it was a good idea to literally stop in the middle of the road for no reason. But we caught the ferry back over, went home to shower and then met up again for late night happy hour downtown.
I would say it was a pretty successful Saturday.
I'll be back out to Lake Cresent soon, there is a hike I am dying to do right there and would love to camp and then head to the hot springs. But I will have to save that for a little later in the summer.